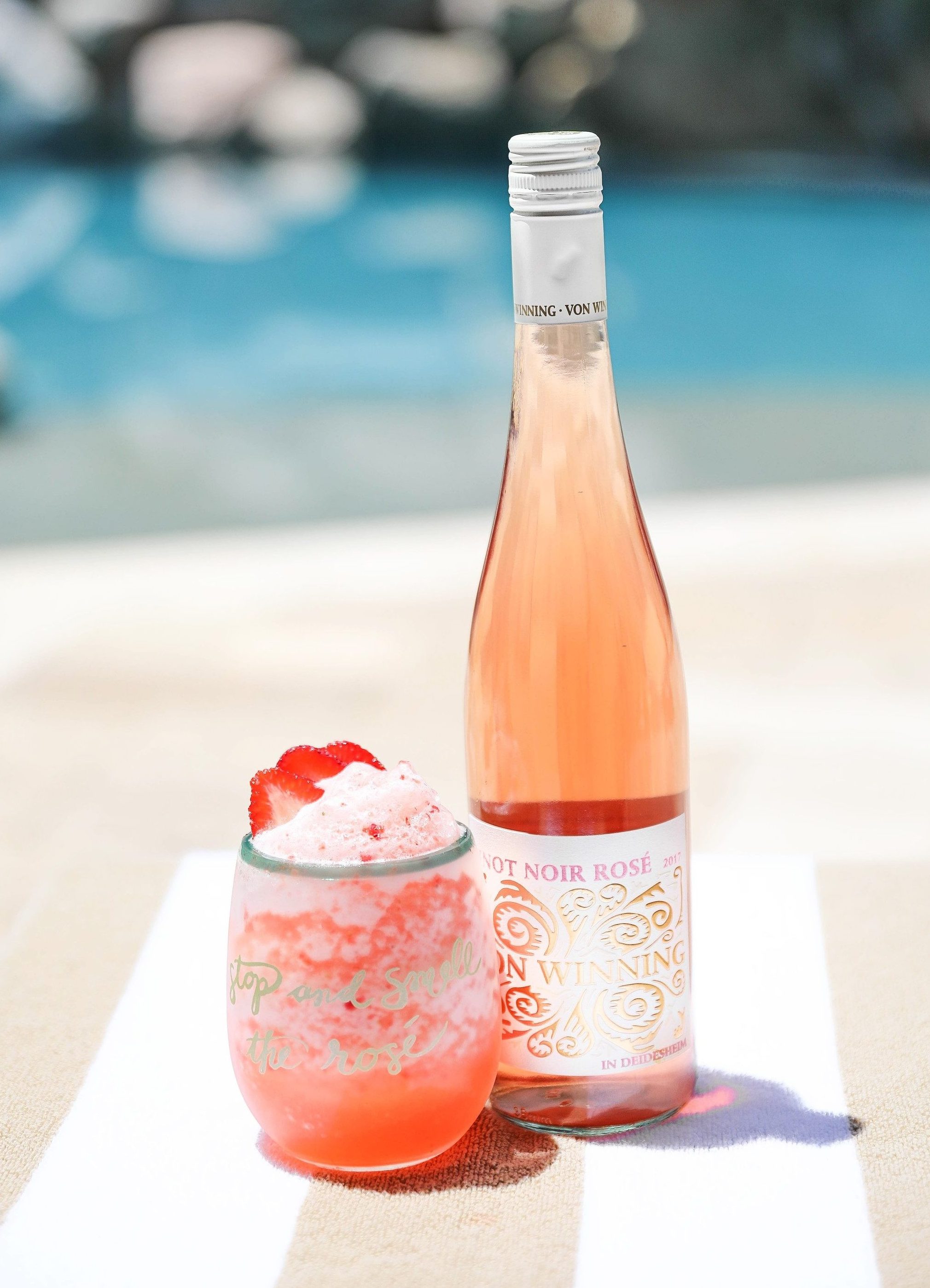 Strawberry Lemonade Rosé Slushy Recipe | National Rosé Day 2018
Tomorrow is National Rosé Day and I couldn't be more excited! I mean it should be a bank holiday if you ask me 😉 So, I am sharing a recipe for a yummy strawberry lemonade rosé wine slushy! I love blended drinks for the summer and this recipe is perfect for those hot summer days!
---
Strawberry Lemonade Rosé Slushie Recipe
Ingredients:
1 bottle of your favorite Rosé
2 cups of strawberry lemonade (you can buy it from the store or make it homemade)
1/4 cup of sugar
2 lemons juiced
10 strawberries sliced
ice
Directions
1. Combine all ingredients into the blender! You can change the wine to lemonade ratio based on your taste. The lemons and strawberries are optional, but I think it helps add to the recipe!
xoxo,
Lauren Emily Lindmark
Copyright © 2018 dailydoseofcharm.com