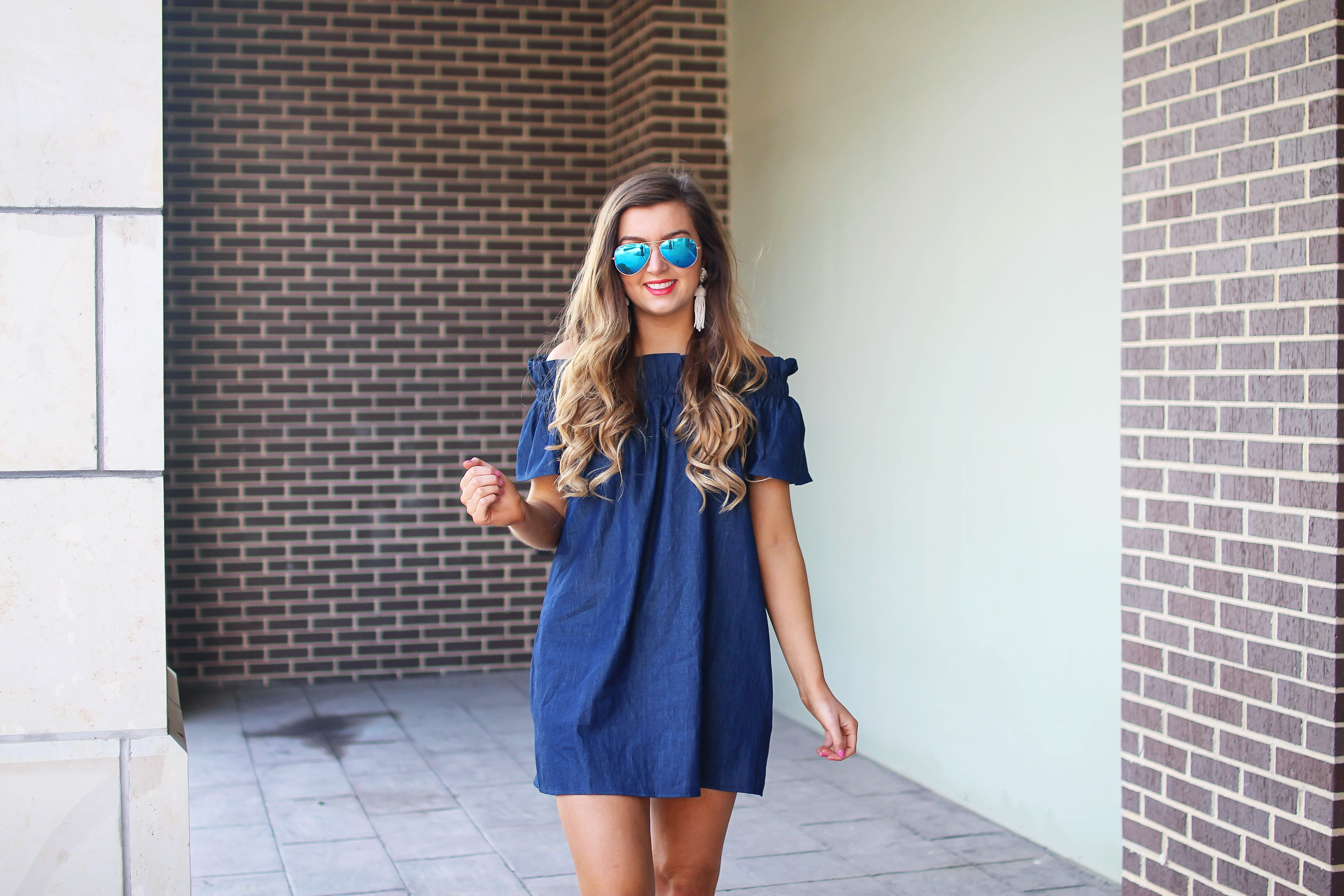 Denim Trend for Spring | OOTD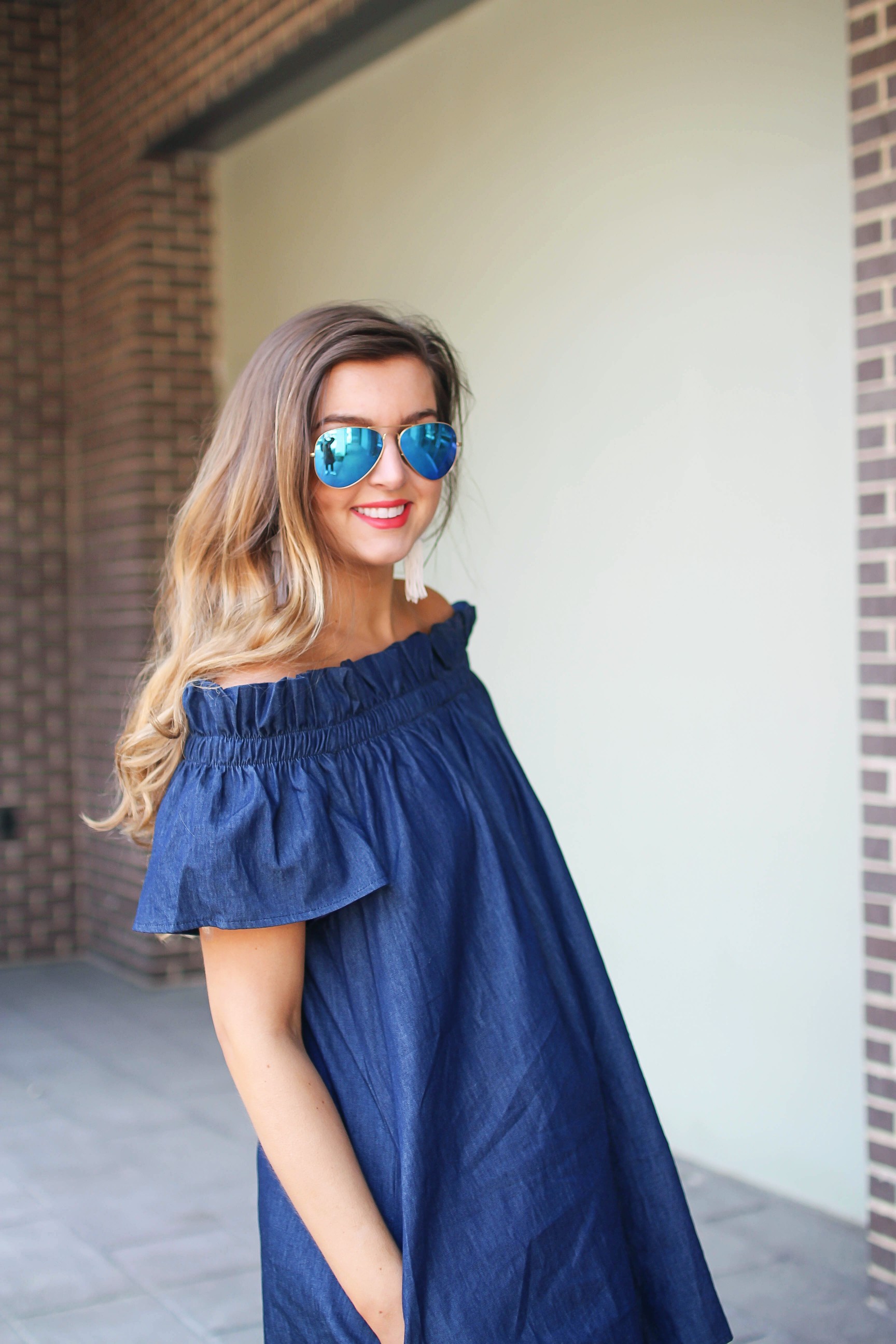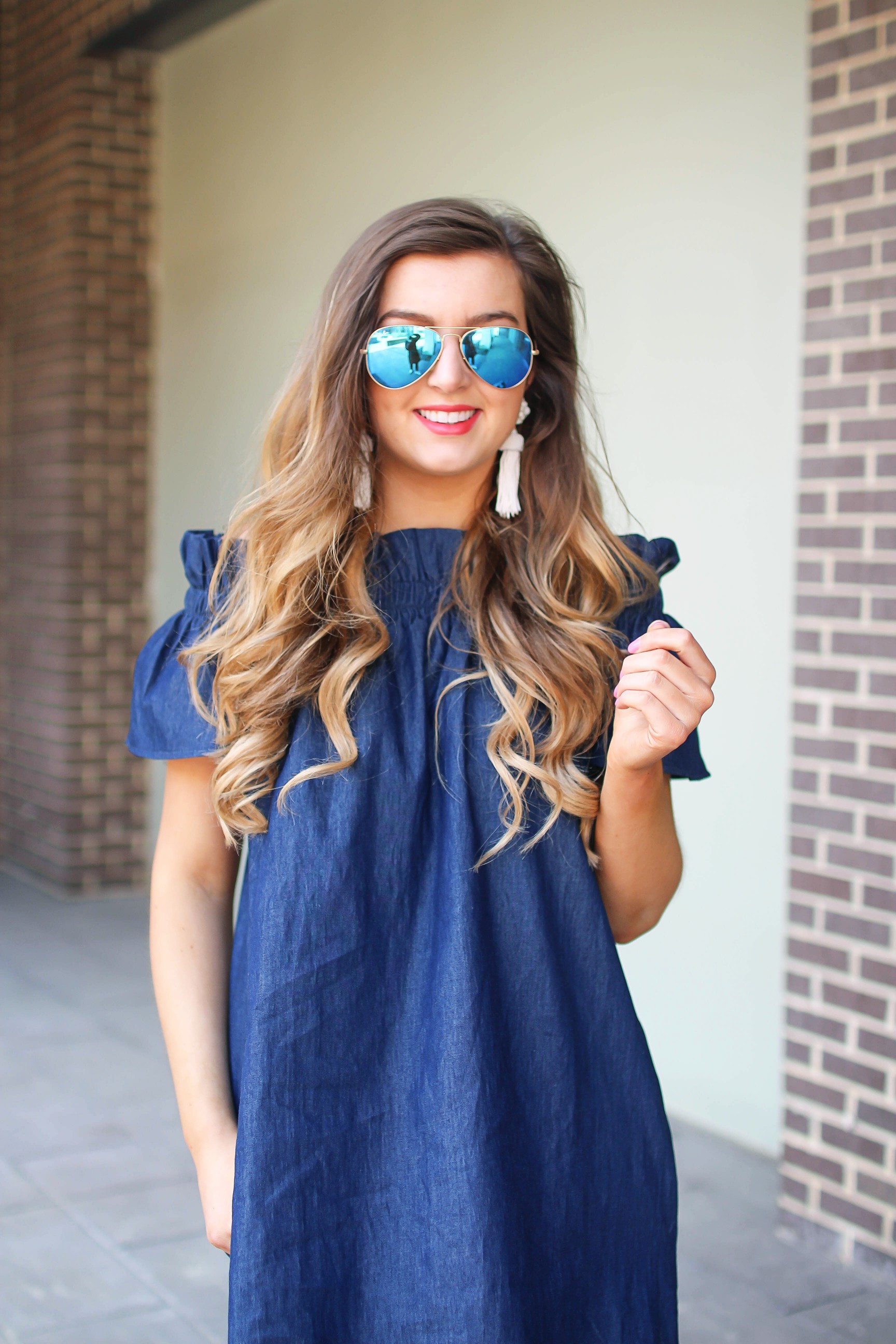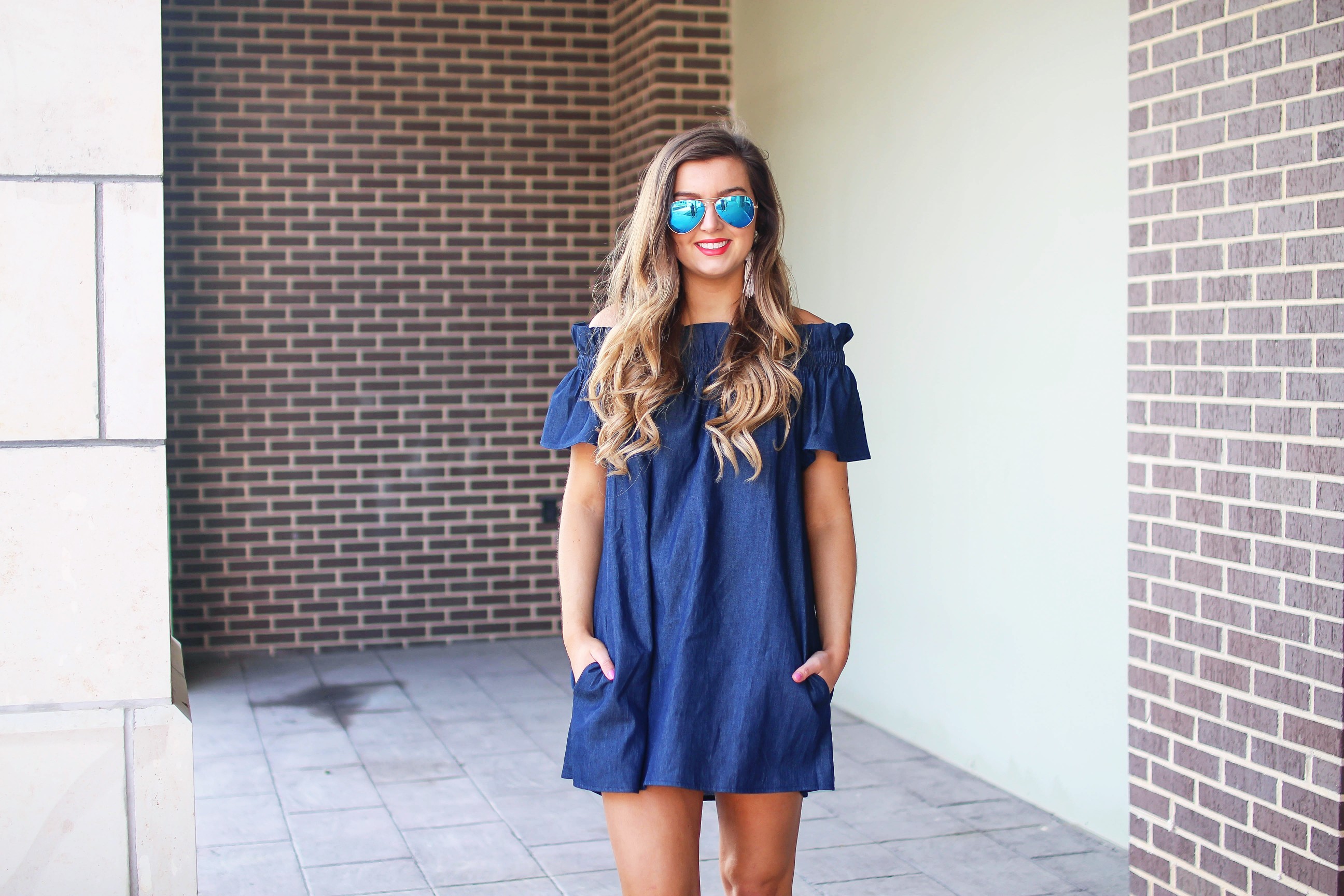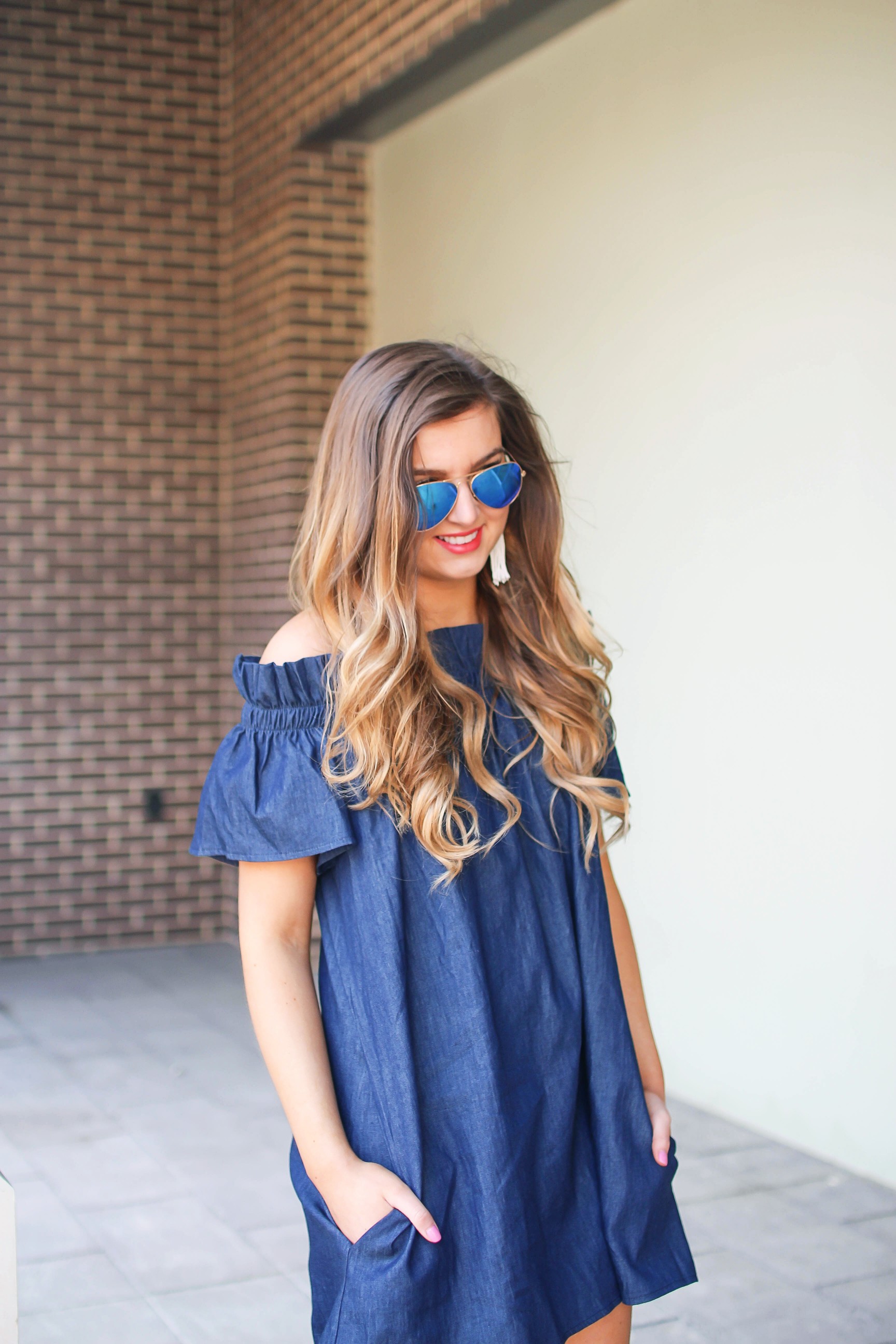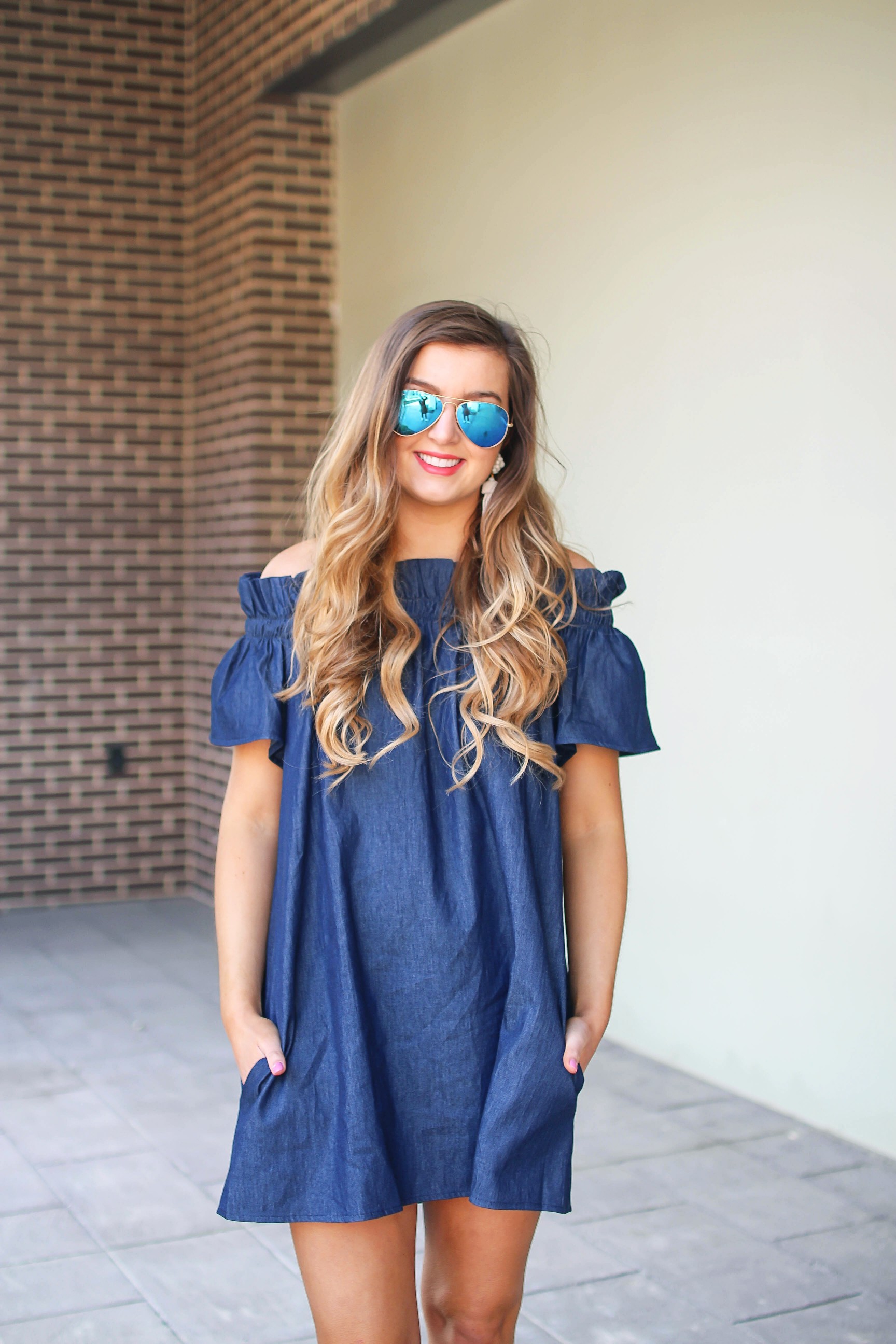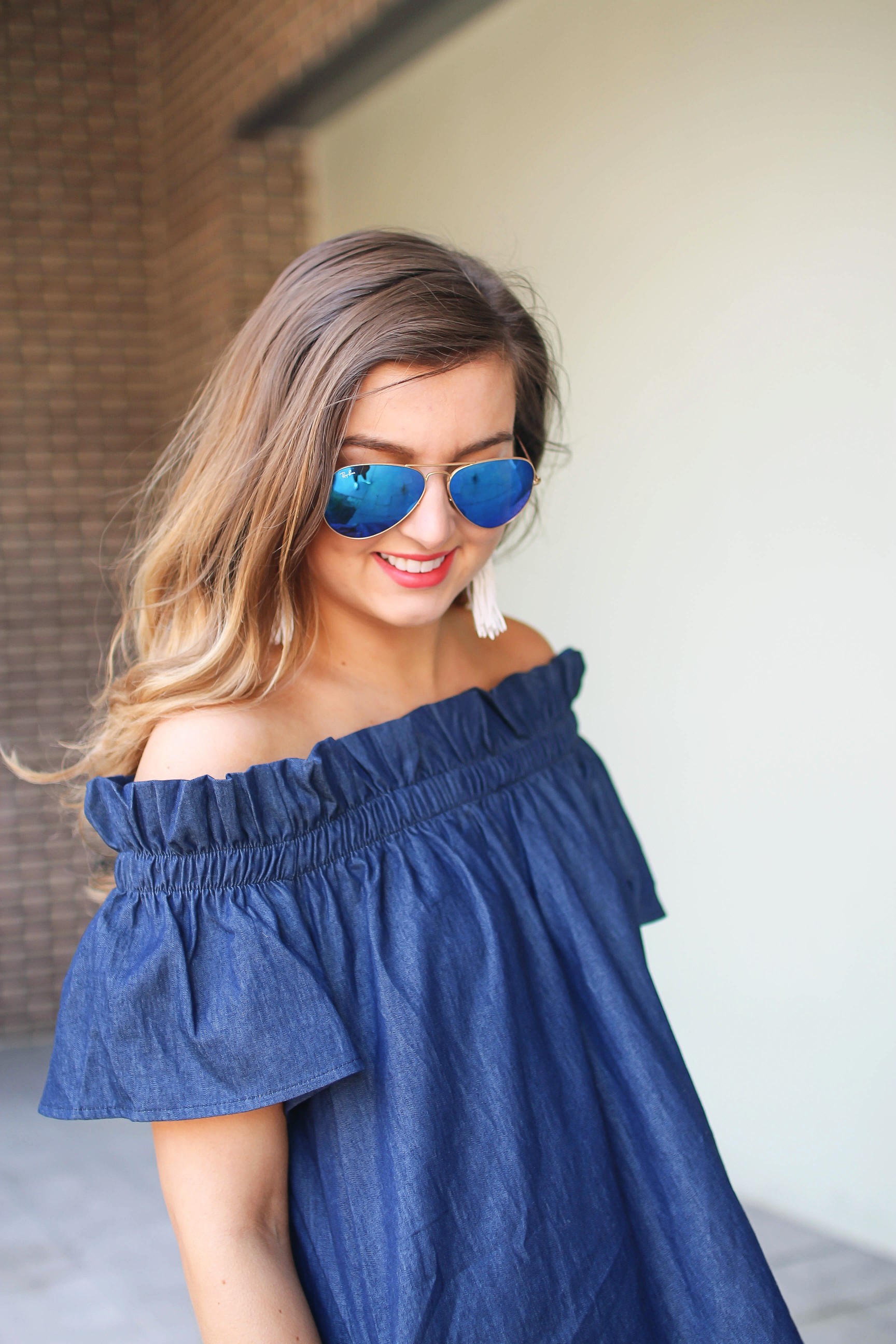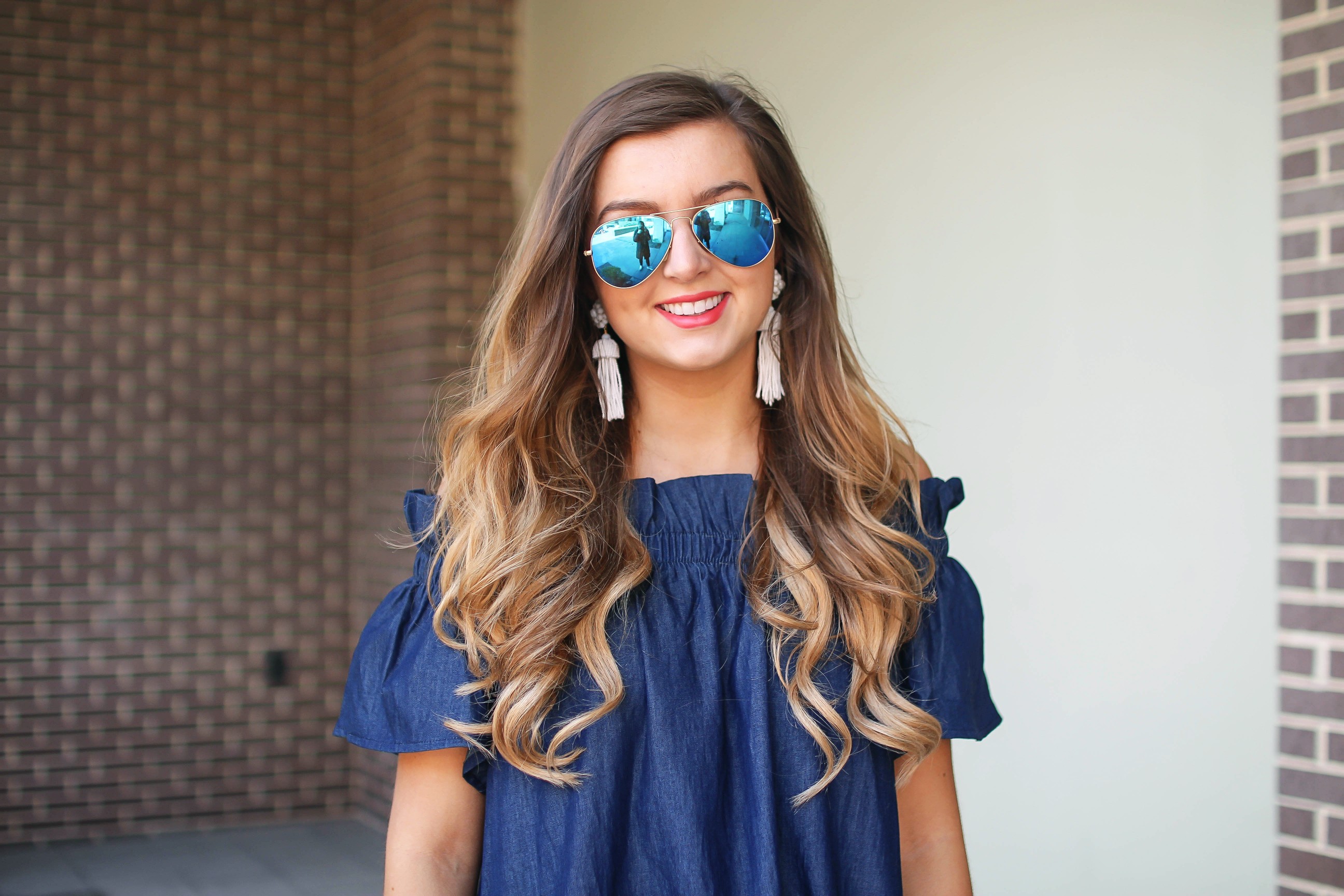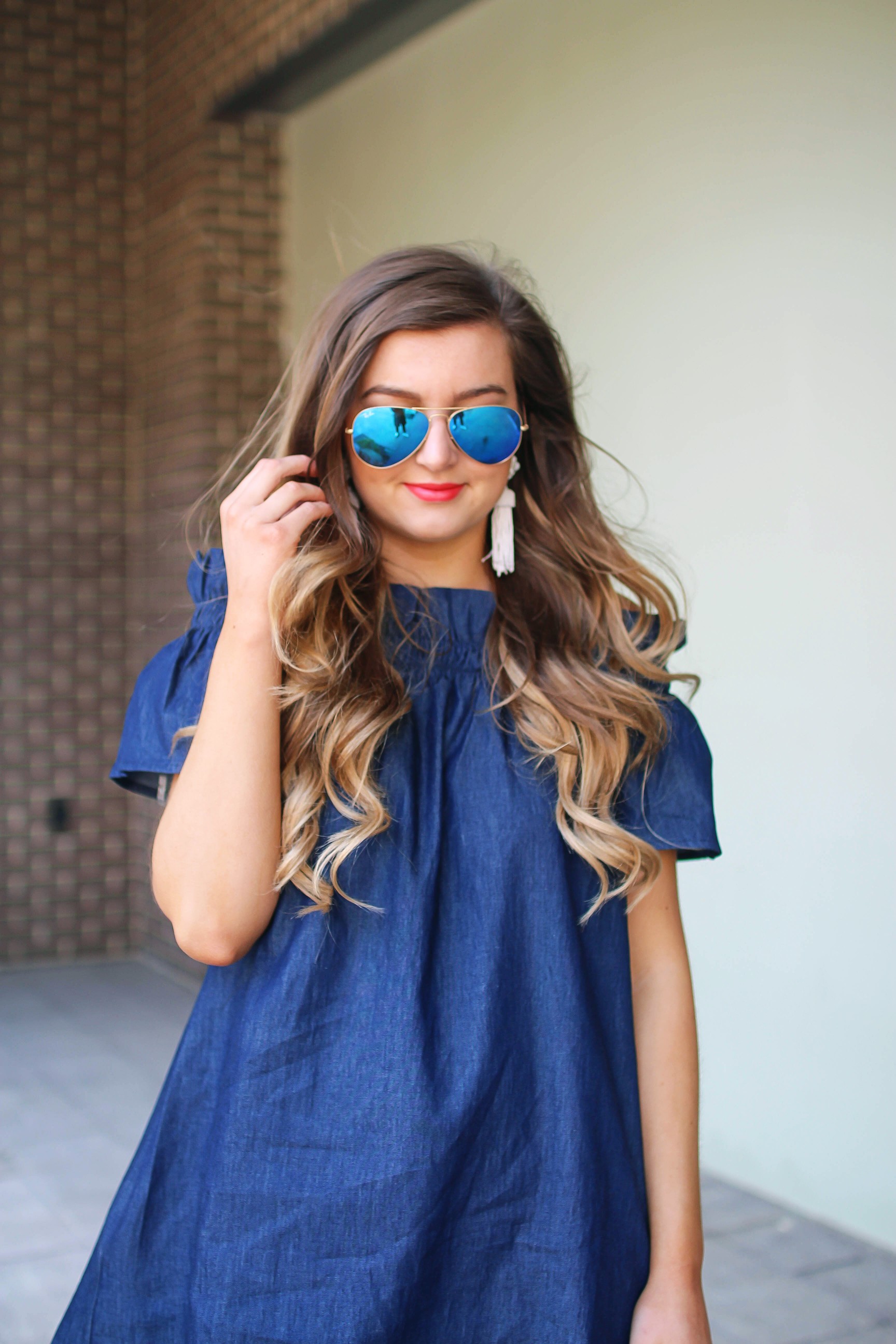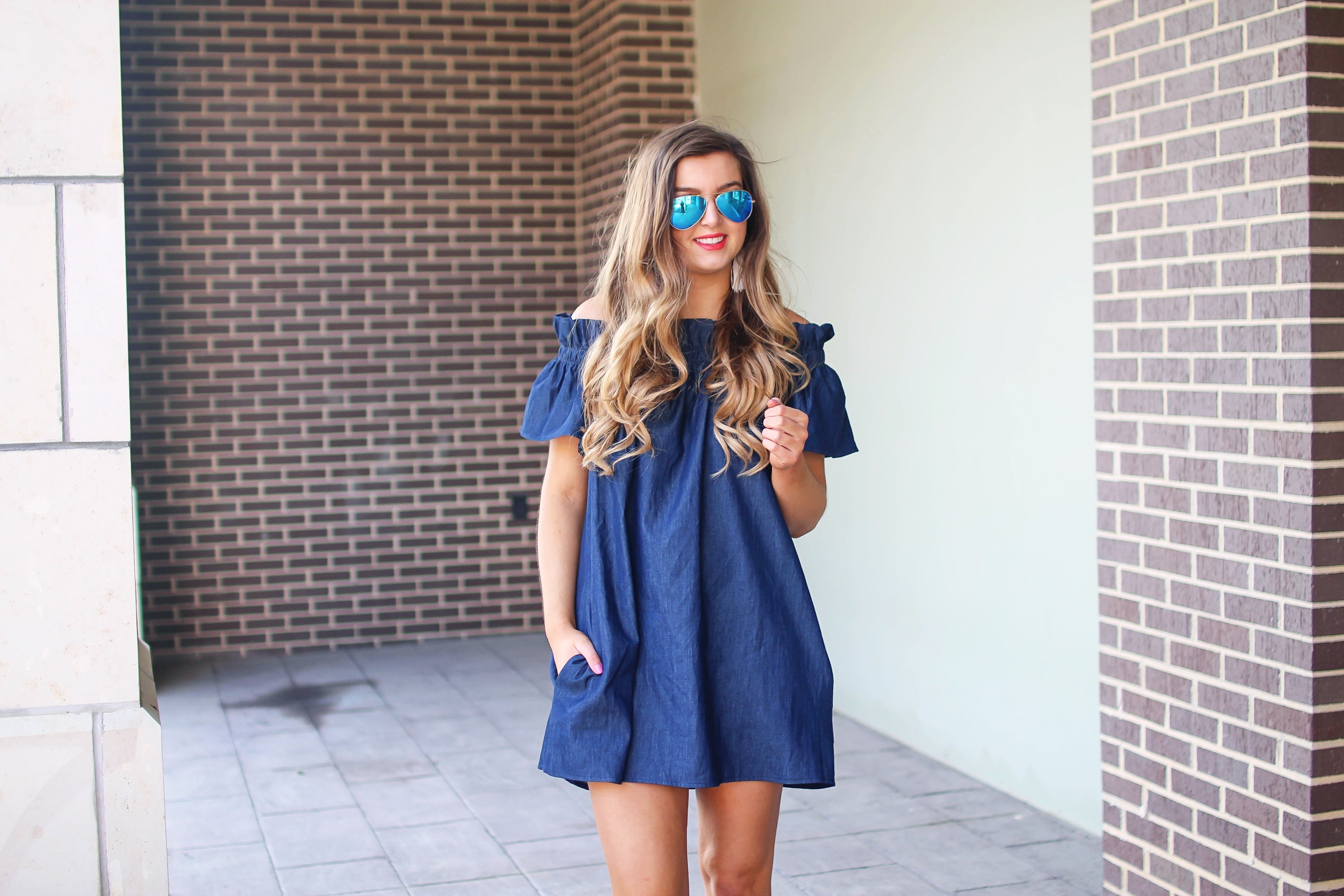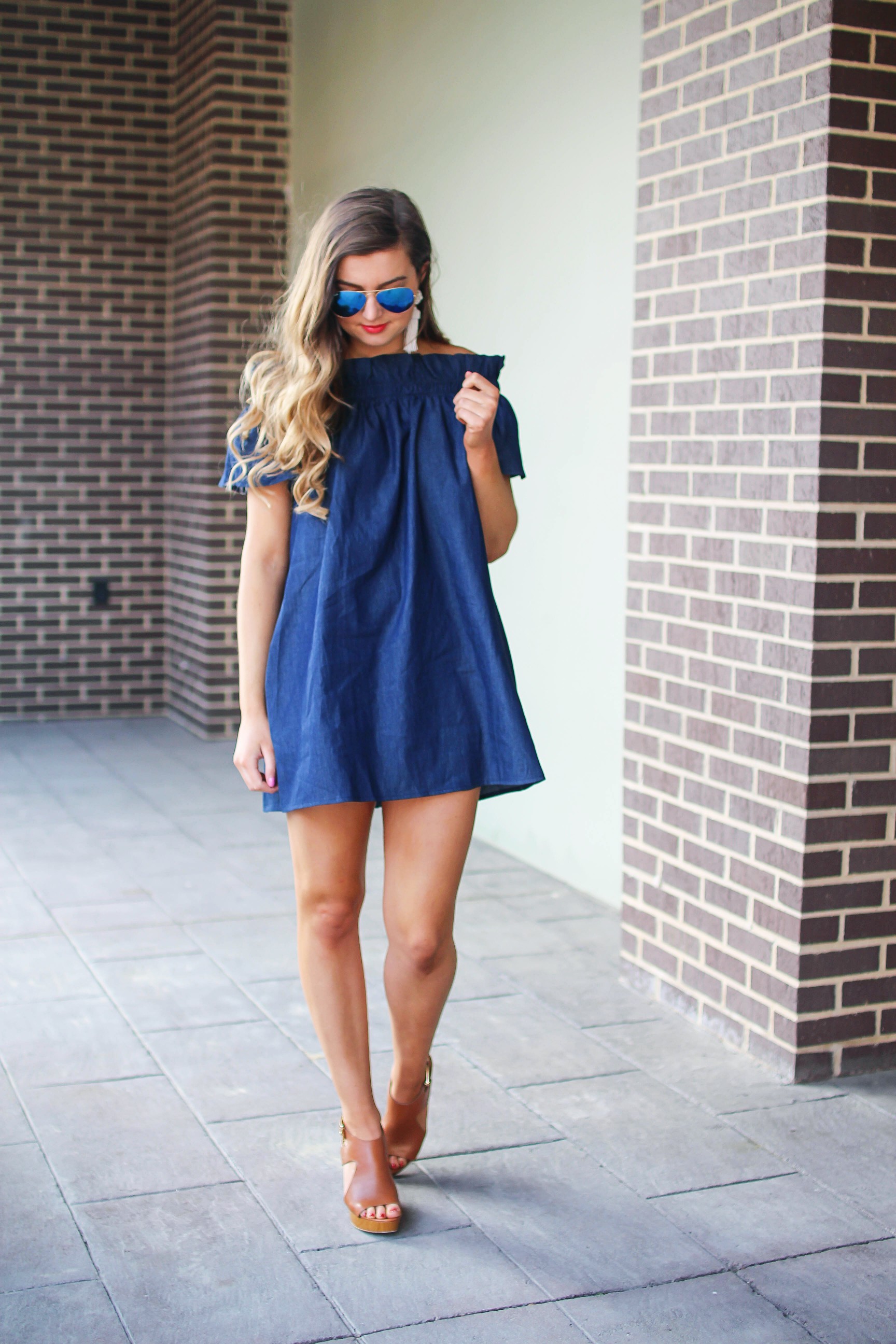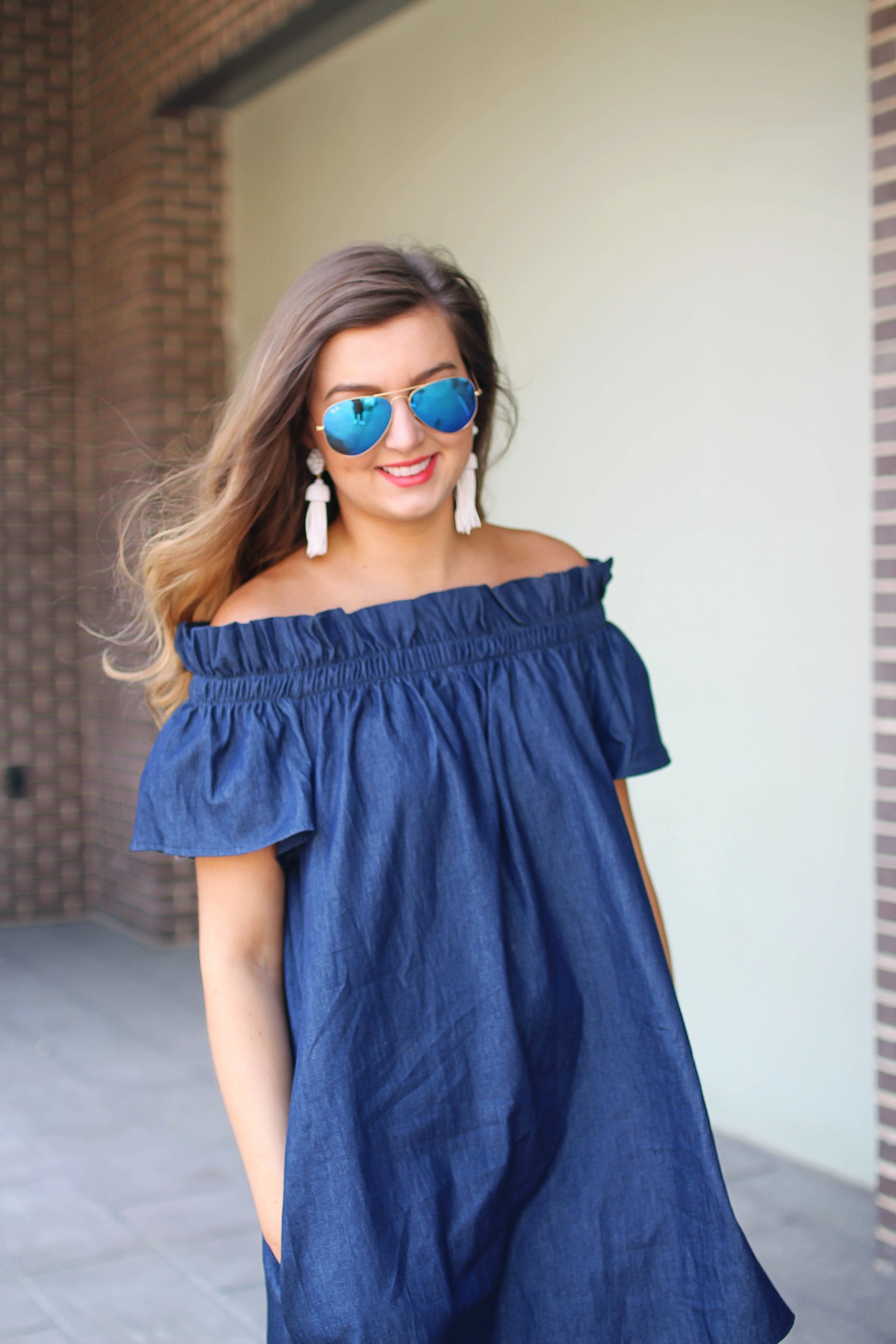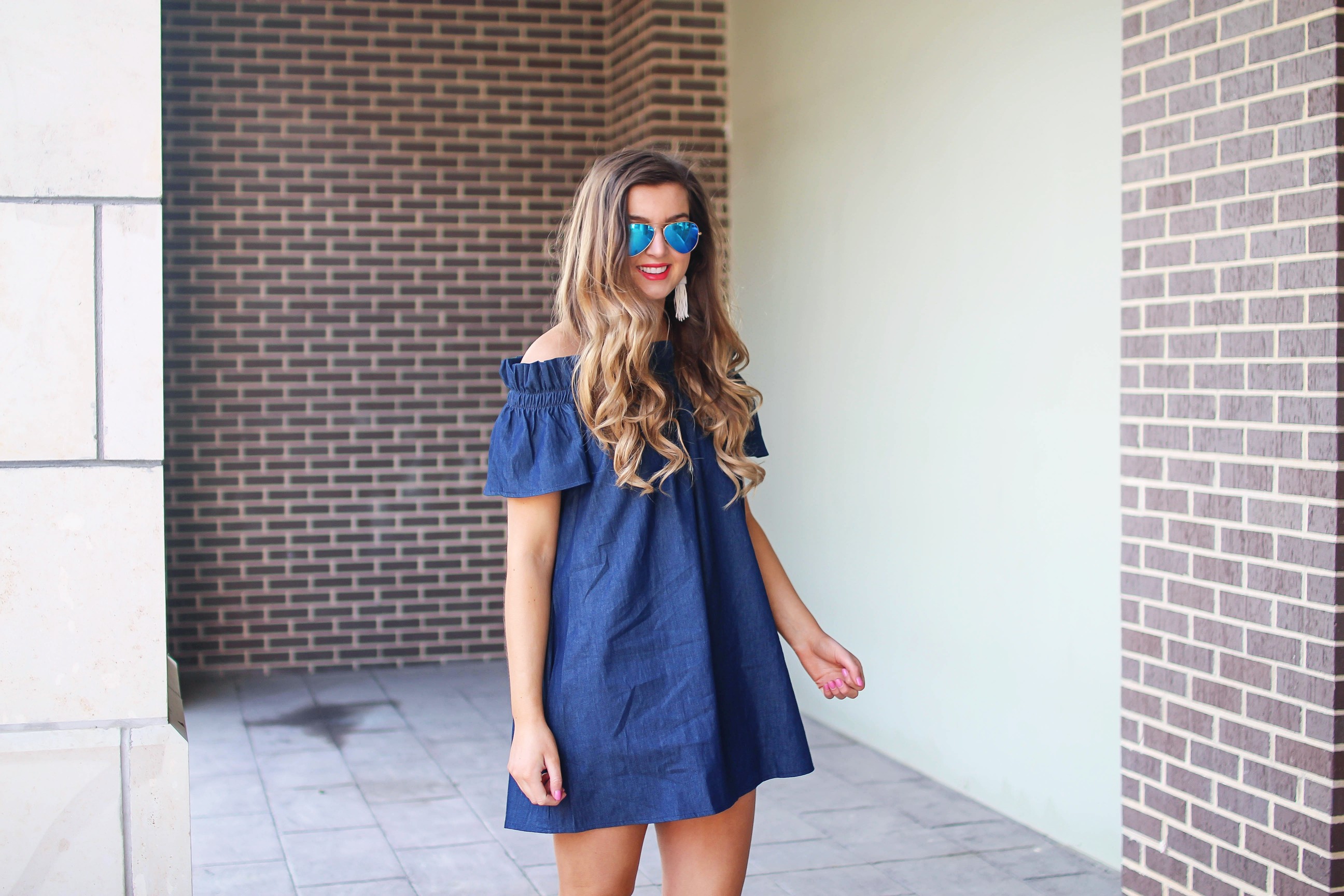 How adorable is this off the shoulder denim dress?! I'm not going to lie, I am not a huge denim fan. I didn't even used to wear jeans much, but now it's definitely growing on me. The Mint Julep Boutique approached me the other day to collaborate and when I saw this dress I knew it was the one I wanted to share! The Mint Julep Boutique has been one of my favorite stores for years, one that I personally buy from! So although this dress was sent to me, I would buy it myself in a heartbeat!
I paired this dress with my brown leather wedges that I do not wear enough! Wedges are honestly the greatest shoes. They make your legs look more toned and they're dressy, yet so comfortable and easy to walk in! I am a sucker for them! I decided to pair the dress with my white Lisi Lerch tassel earrings and a bold lip! Also, these sunglasses of mine are some of my favorites and they're currently on sale on Shopbop (also in two other colors)!
I get asked a lot, "who takes your photos?" So I wanted to give a quick shout out to my mom! She is so supportive and always offers to help me regardless of what she has going on. I feel so blessed that I have such supportive people in my life (and people like her who are good at taking pics haha)! So thanks mom 🙂
xoxo,
Lauren Emily Lindmark
*The Mint Julep Boutique generously sent me this dress, however, all opinions are always my own.
Copyright © 2017 dailydoseofcharm.com