Uncategorized
Do Blondes Have More Fun? | OOTD
If you didn't know, I used to be a full-out brunette. I was born with light hair and it got darker and darker as the years went on. Now I would call myself a "dirty-blonde," because I get balayage and blonde extensions, but still have some dark pieces. I started going blonde in sixth grade. I had spent the summer after elementary school putting lemon juice in my hair and praying I would turn blonde and finally my mom just took me to get highlights (she probably felt bad because the lemon juice obviously did not work haha). In eight grade I momentarily died my hair super dark then just had it natural all throughout high school. Finally my freshman year of college I met my saving grace, Courtney, who started doing my balayage!
Now it's super weird to look back at photos of me as a brunette, I love my hair more blonde! So the answer to the age old question, "do blondes have more fun?" for me is a total YES! Although, I am sure my life being good/fun doesn't really have to do with the color of my hair haha! I did notice guys hit on you more as a blonde, has anyone else that who has lightened their hair noticed that?!
I found this cute sweatshirt the other day on another blogger's instagram and I thought it would be so fun to get matching ones with my friends or sisters! Hopefully I will convince some of them soon and you can see a fun photoshoot! It is sooo soft, I also love the color! It comes in lavender, gray, and black too with the phrases "blonde," "brunette," and "red head" on all of them! I will link those below.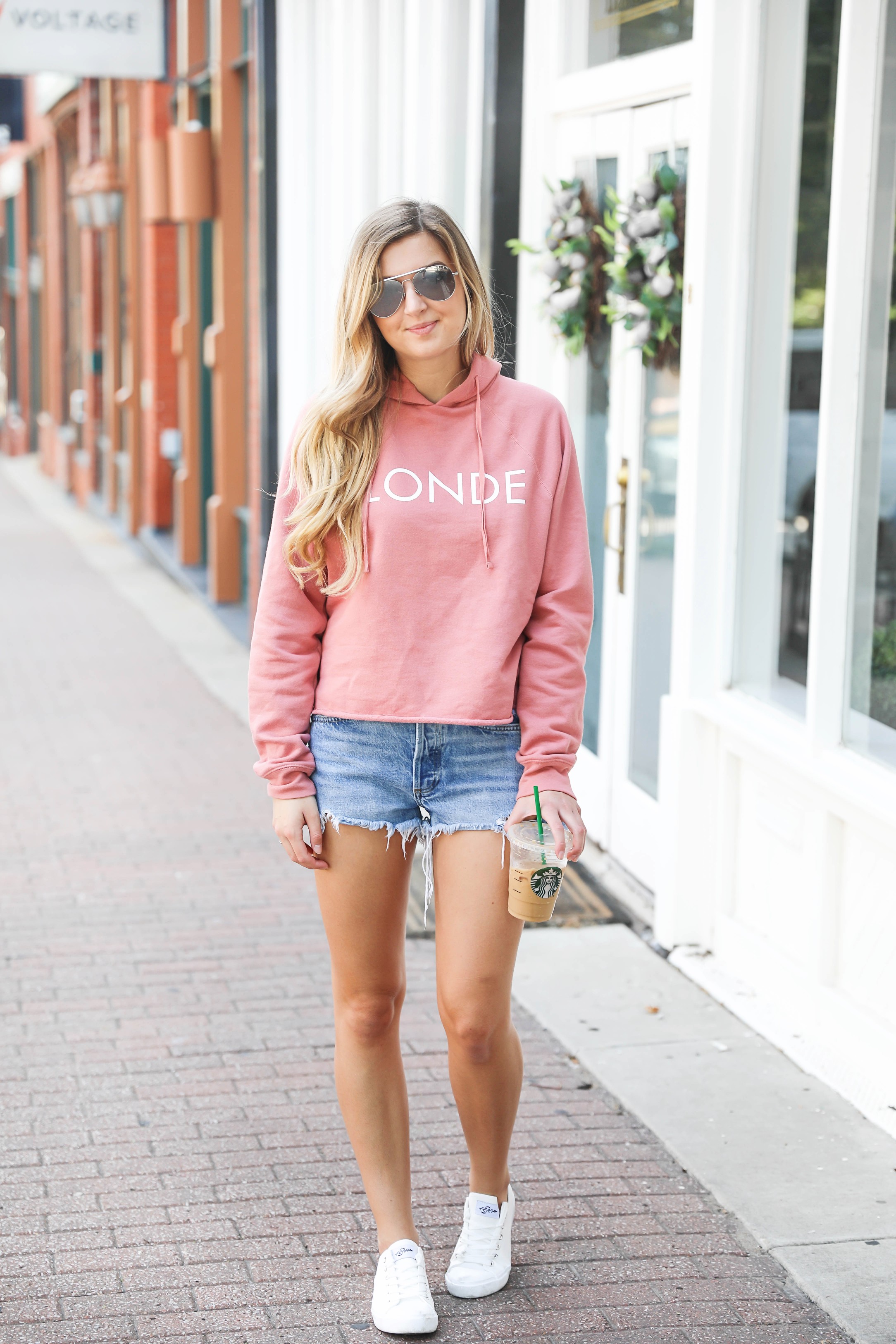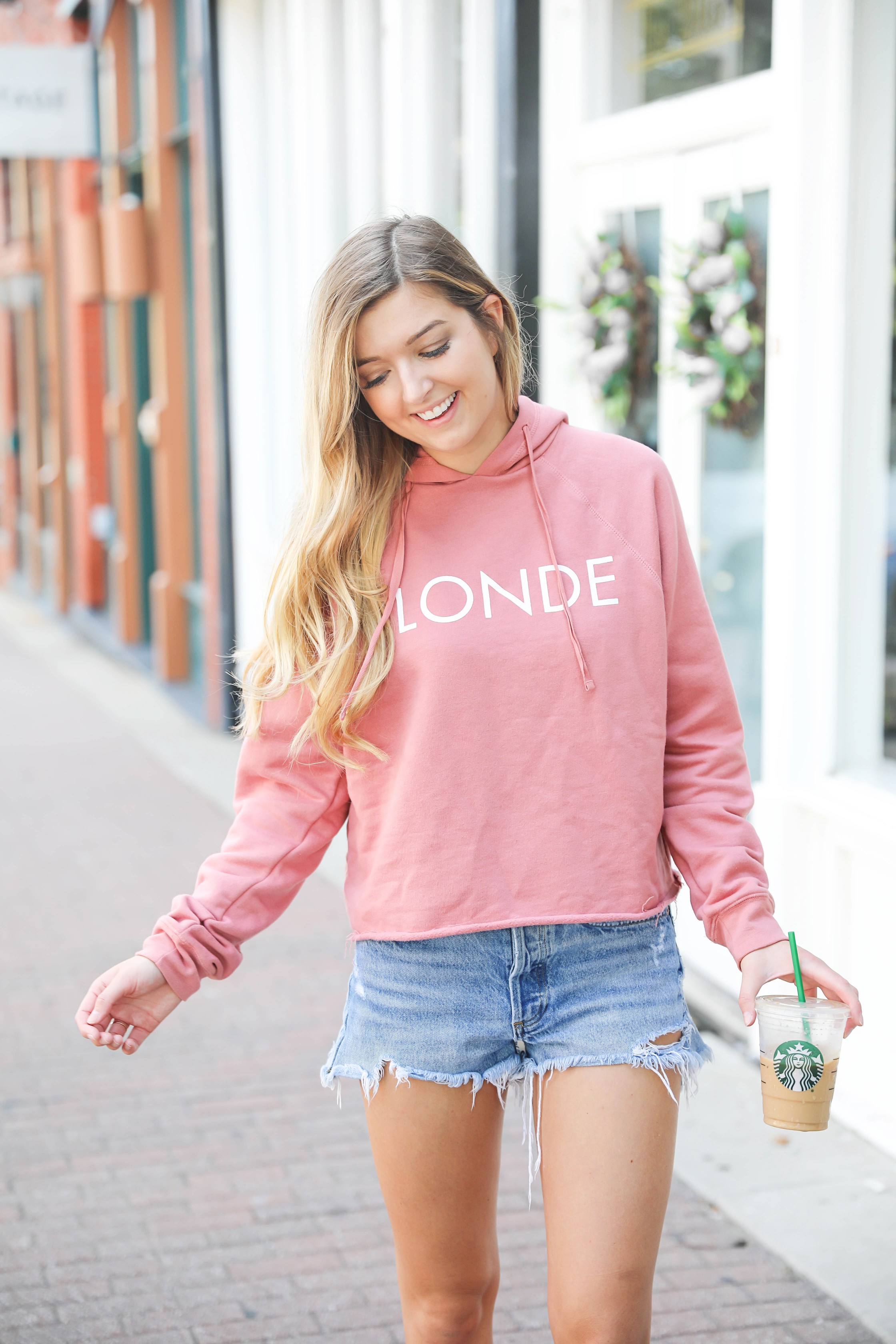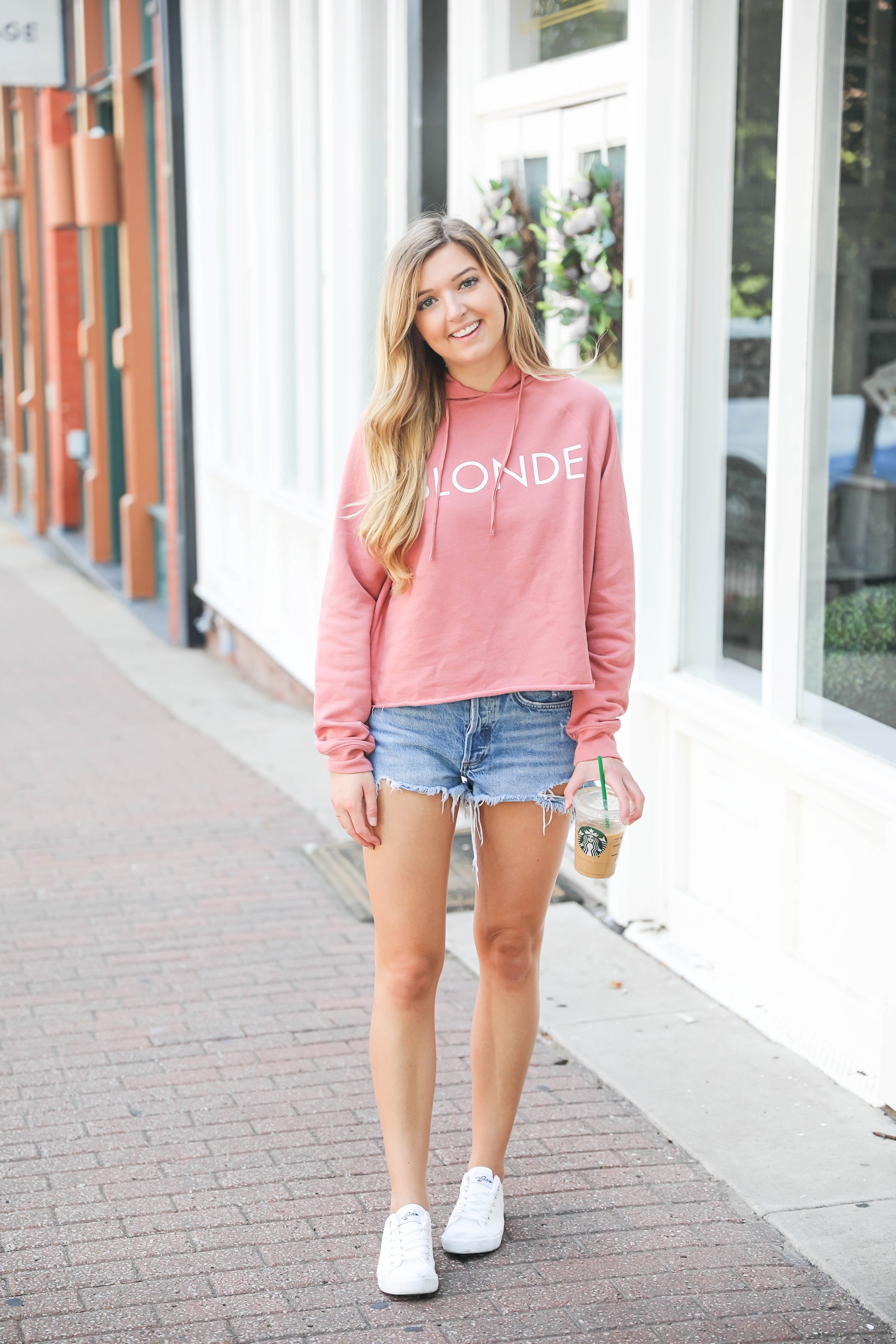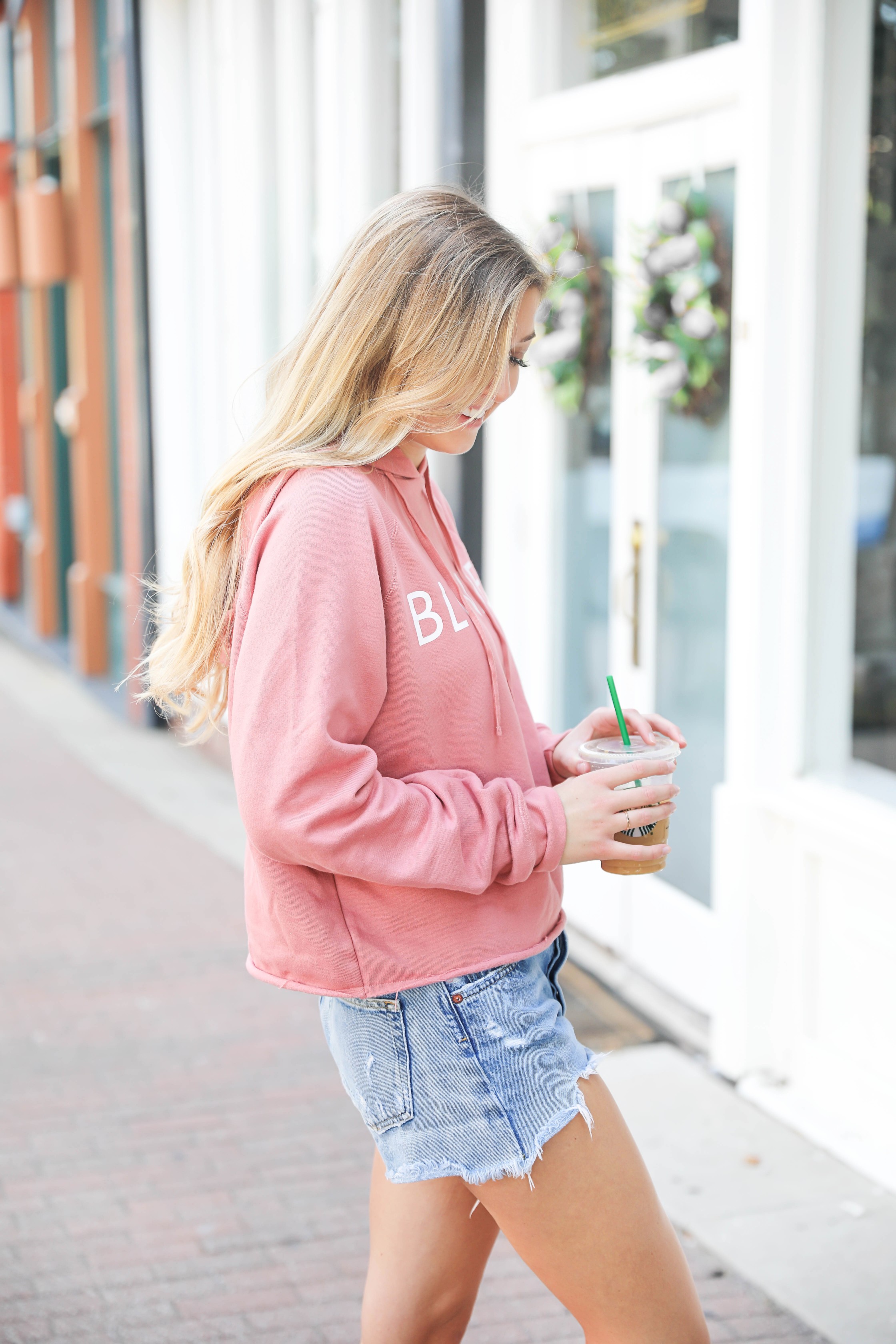 Whenever I shoot blog photos I always steal whatever Starbucks drink my mom is drinking from her so I can use it as a prop haha. I don't drink coffee because I can't have caffeine or dairy, but I love the taste! I am excited to go get a decaf/dairy free Pumpkin Spice Latte when they release them! Seasonal drinks are my weakness!
Comment your hair color below!
xoxo,
Lauren Emily Lindmark
Copyright © 2018 dailydoseofcharm.com