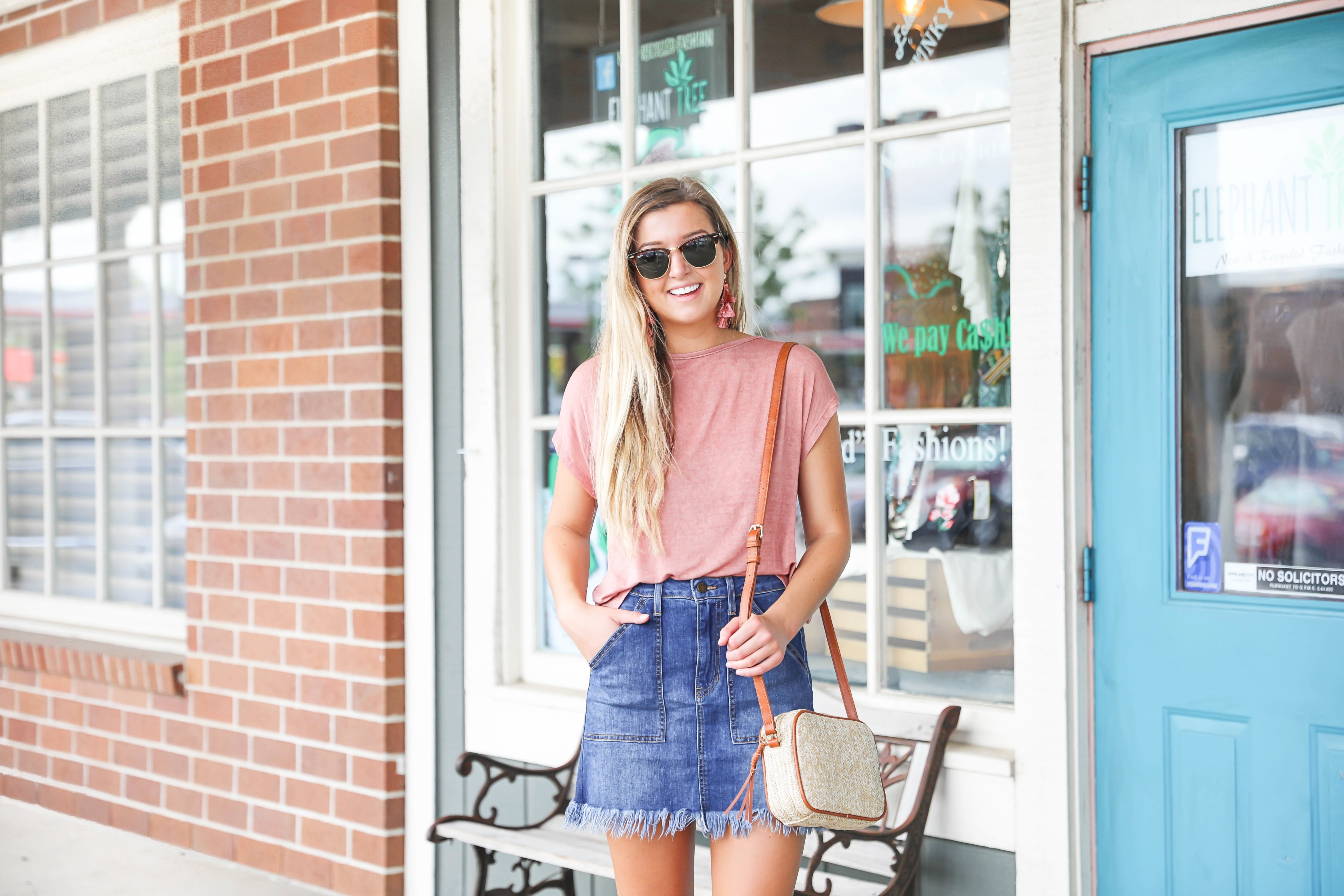 Do You Want to Start a Blog or Up Your Blogging Game? I Want to Help! | + Cutest Cinched Open Back Top OOTD
The title of this post sounds like such a sales pitch haha! However, it sort of is. I have been thinking for a long time about starting a blog consulting service or online workshop to help new bloggers and I am finally doing it! I have started researching how I want to set everything up, what I want to include, etc! I am so excited for this new step, I get SO many messages from amazing people who want to start blogs and I remember all those overwhelming feelings I had when I first started. I spent hours scouring the internet reading different articles on how to get started. I really want this workshop to be a place where people can go to get all their information so they can feel confident entering the blogging world!
So it's obviously not done, why am I announcing this? Well… I need your help! If you are a new blogger or want to start a blog (or just have some ideas) – please comment and let me know what specific things you are struggling with or need help with. Right now I am just going off all the personal hardships I had, but I want it to be as informative as possible! So please let me know and look out for the workshop coming Fall of 2018!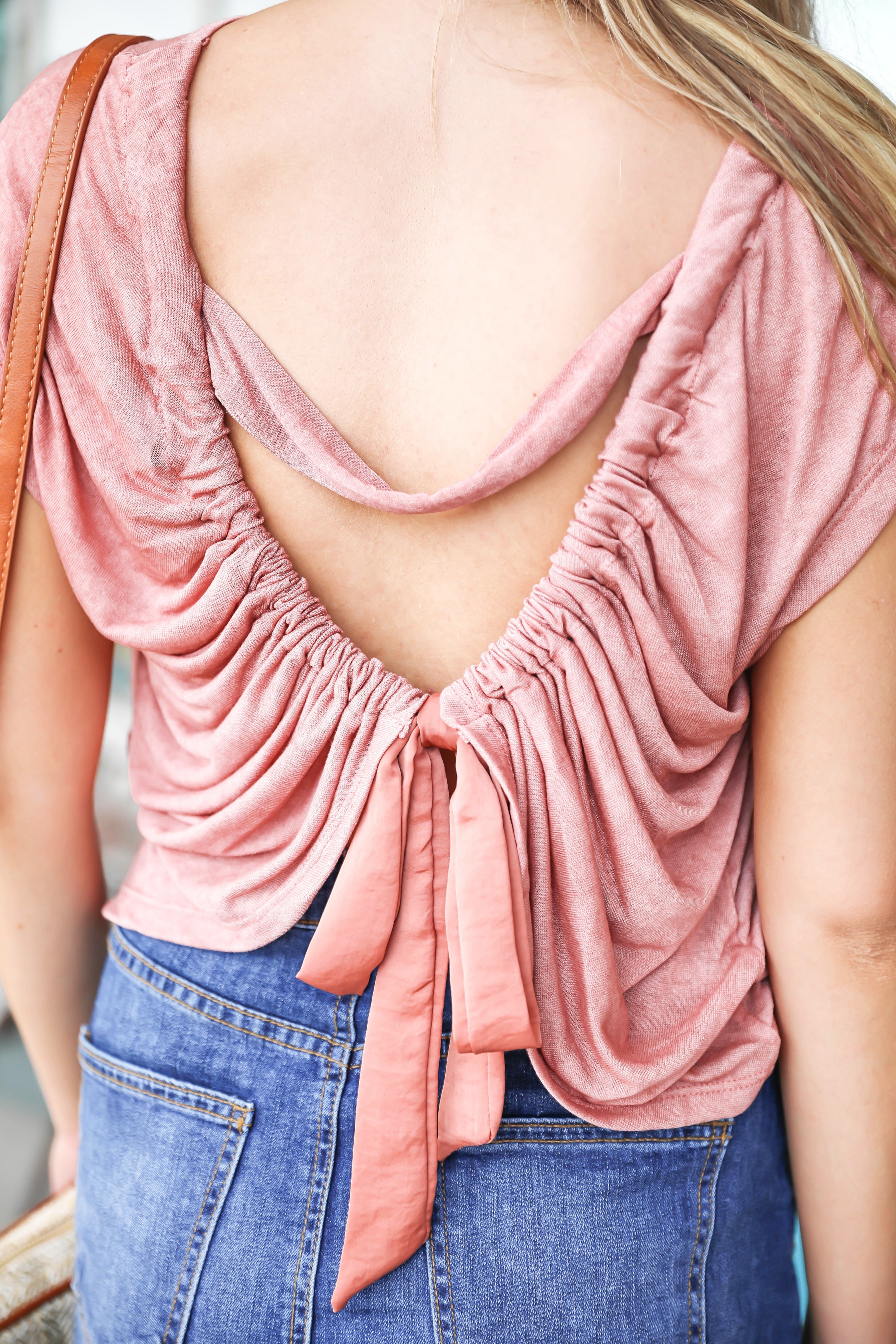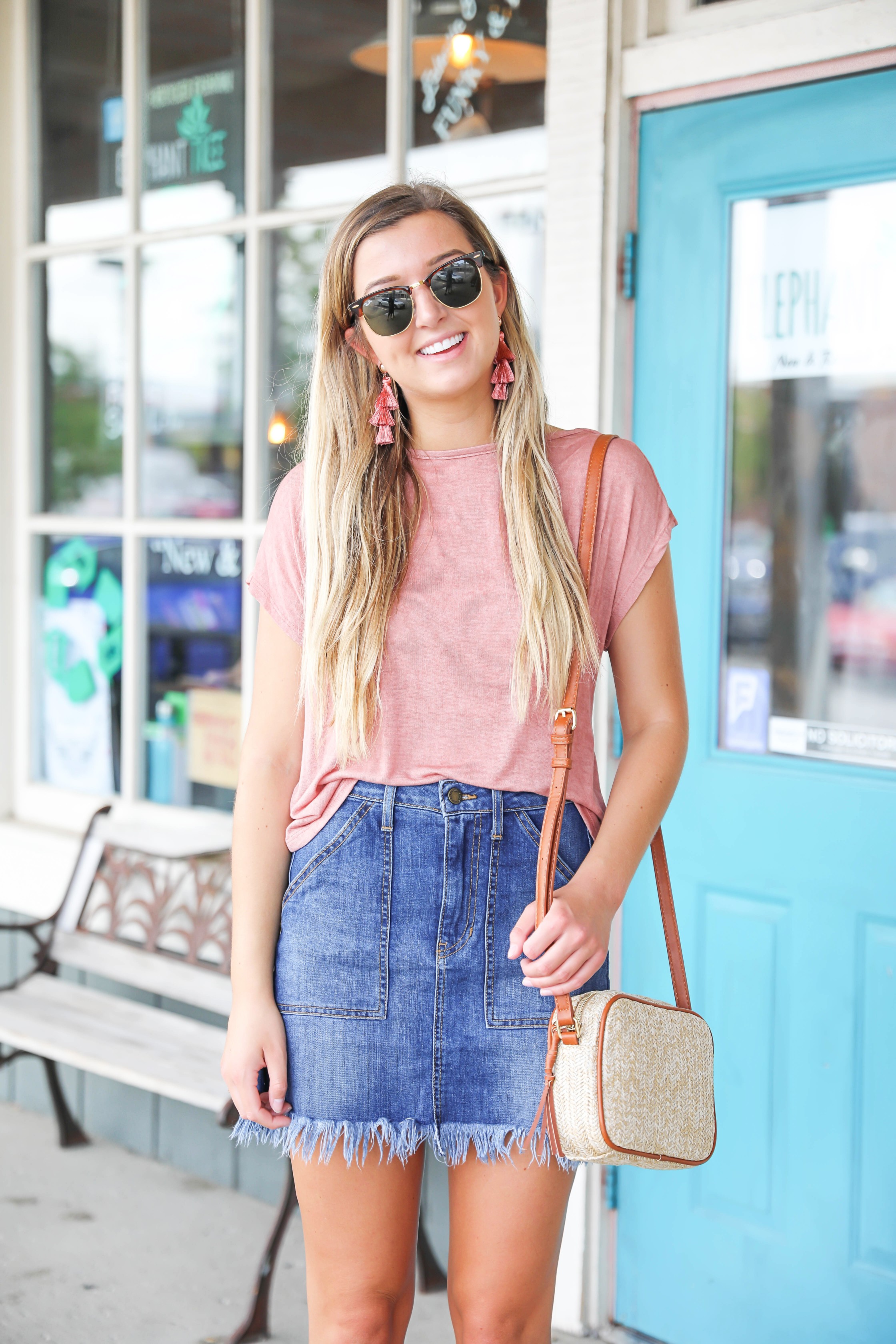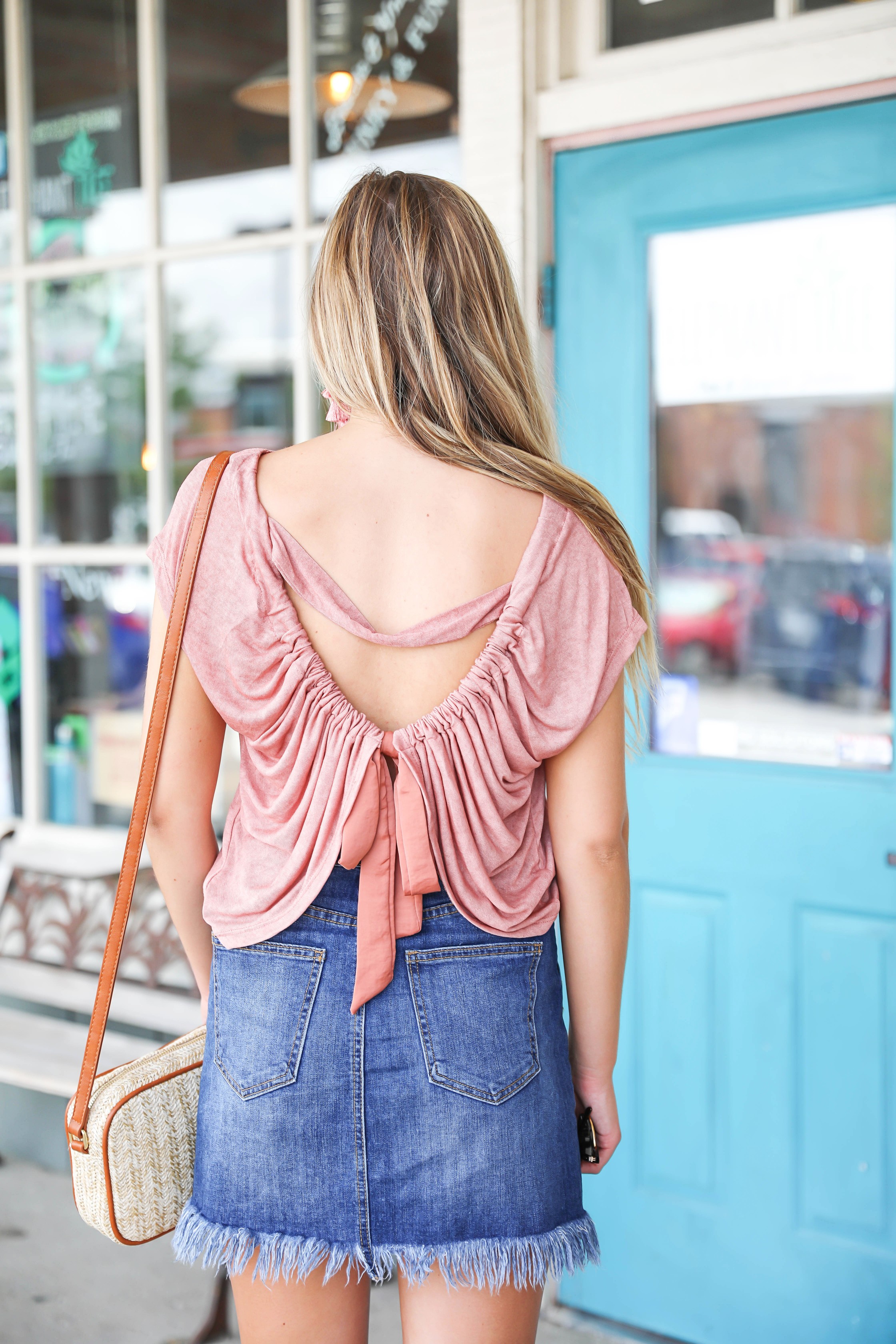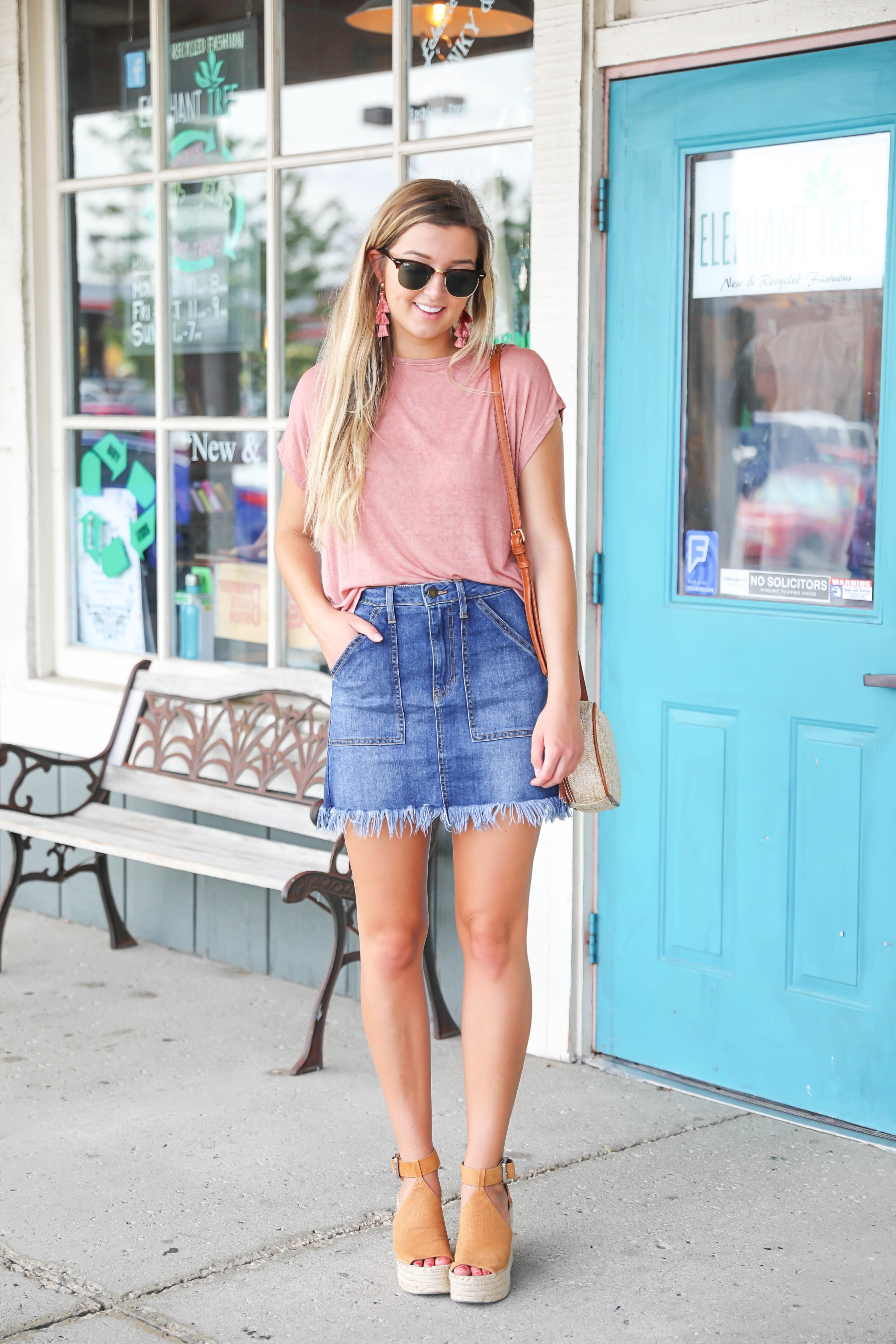 Wow I had the worst luck when it came to linking this outfit because the skirt and bag are sold out! Luckily the top is still in stock and it comes in three colors! The top is honestly my favorite part of this outfit anyways, I love open back tops and this one is so adorable the way it is cinched! I thought it look perfect with my rose gold earrings and a jean skirt!
I hope you guys are having a great week, can you believe it's already Wednesday?!
xoxo,
Lauren Emily Lindmark
Copyright © 2018 dailydoseofcharm.com