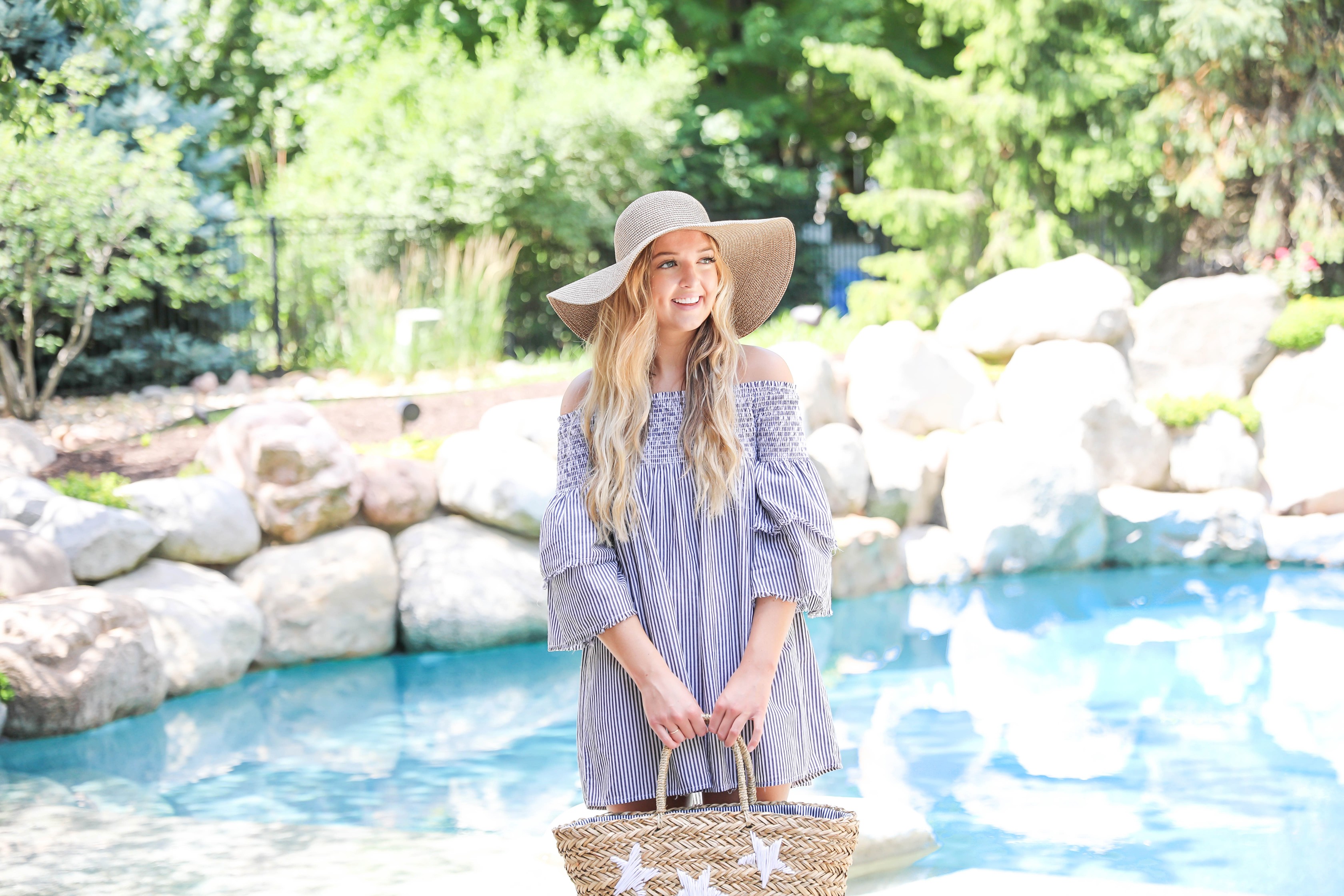 How to Change Your Perspective When You Have had a "Bad" Day | + Striped Pool Cover Up OOTD
So a little inspirational story time for y'all… I woke up on the wrong side of the bed today. You know when that just happens? You wake up feeling off? I slept through an alarm and ever since I have had a day where things just weren't working out. I forgot to charge my camera batteries and today was a shooting day so they kept dying on my mom and I while we shot. Plus it was also insanely windy so photos took so much longer! When I got home one of my blog programs wasn't working so this post is going up way late. My dog had accident in the living room today (which he never does anymore) and I had to go grab something from the grocery store and got poured on! Now that it's storming I just want to lay in bed…
However, days like today are the days I repeat to myself "don't unpack and live there, don't unpack and live there…" Have you ever heard the quote, "it's okay to have a bad day, just don't unpack and live there"? It's one of my all-time favorites because it is so true. We ultimately have the choice on how to control our mood. So sure we may be having a day where things go wrong, but we don't have to be stuck in the bad mindset.
So I took a second earlier to focus on some of the good in my day… sure I overslept, but I am a hard worker and I can get still get everything done (plus I got some extra shut eye that was much needed). I have fun plans with some friends tomorrow, dinner with my grandparents Thursday, plans with my boyfriend Friday, and on Saturday my big sis comes home from Argentina for a quick 24 hours (it's also her birthday so we get to celebrate her all day)! It may be stormy and dark out, but I actually love storms (although I love them more when I just get to cuddle up and do nothing) – plus how lucky am I that I got a bright sunny morning to shoot blog photos!
If you take a second to look at your day from a different perspective, you will always be able to find that it is better than it seems! Okay sorry, sappy part of the post is over!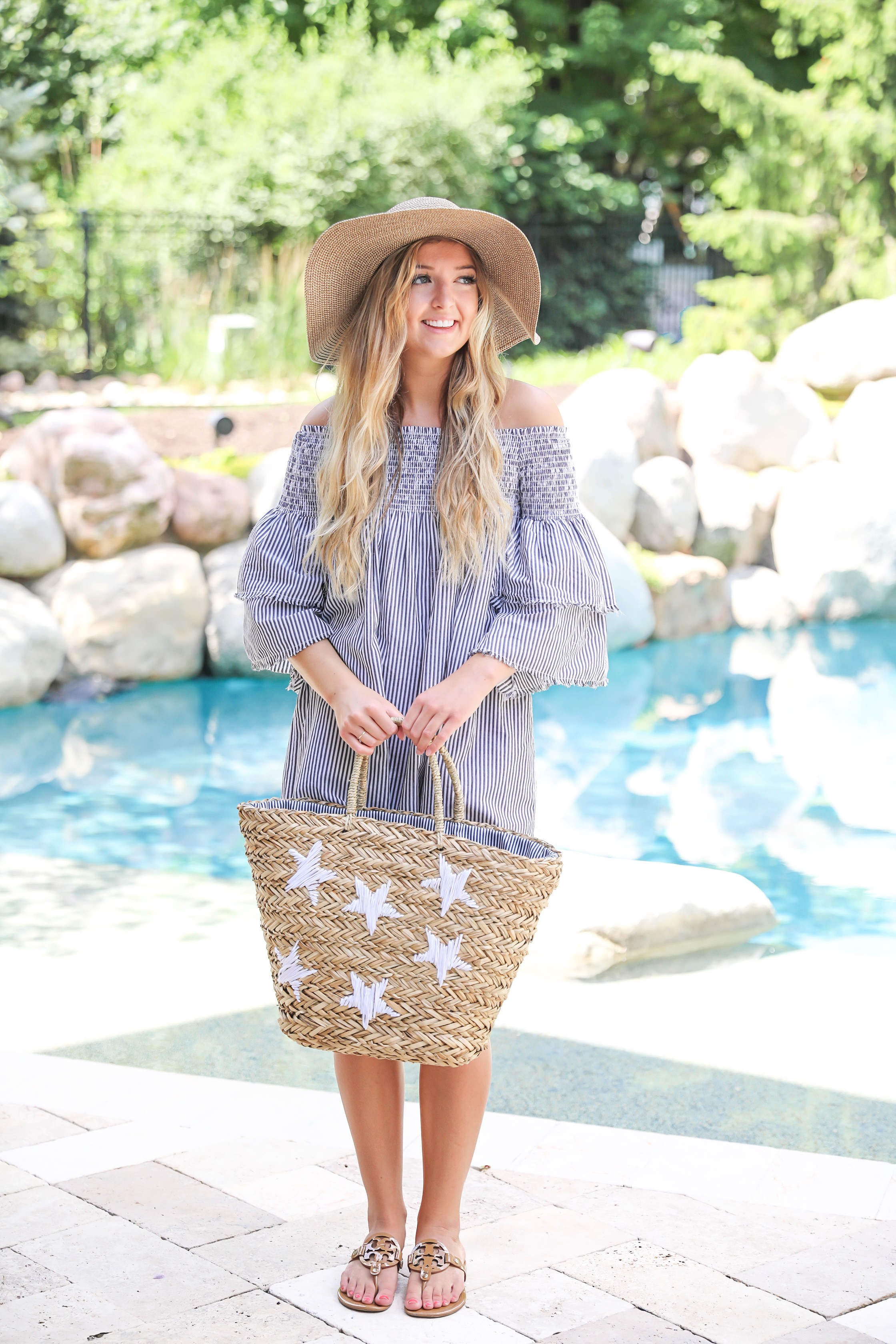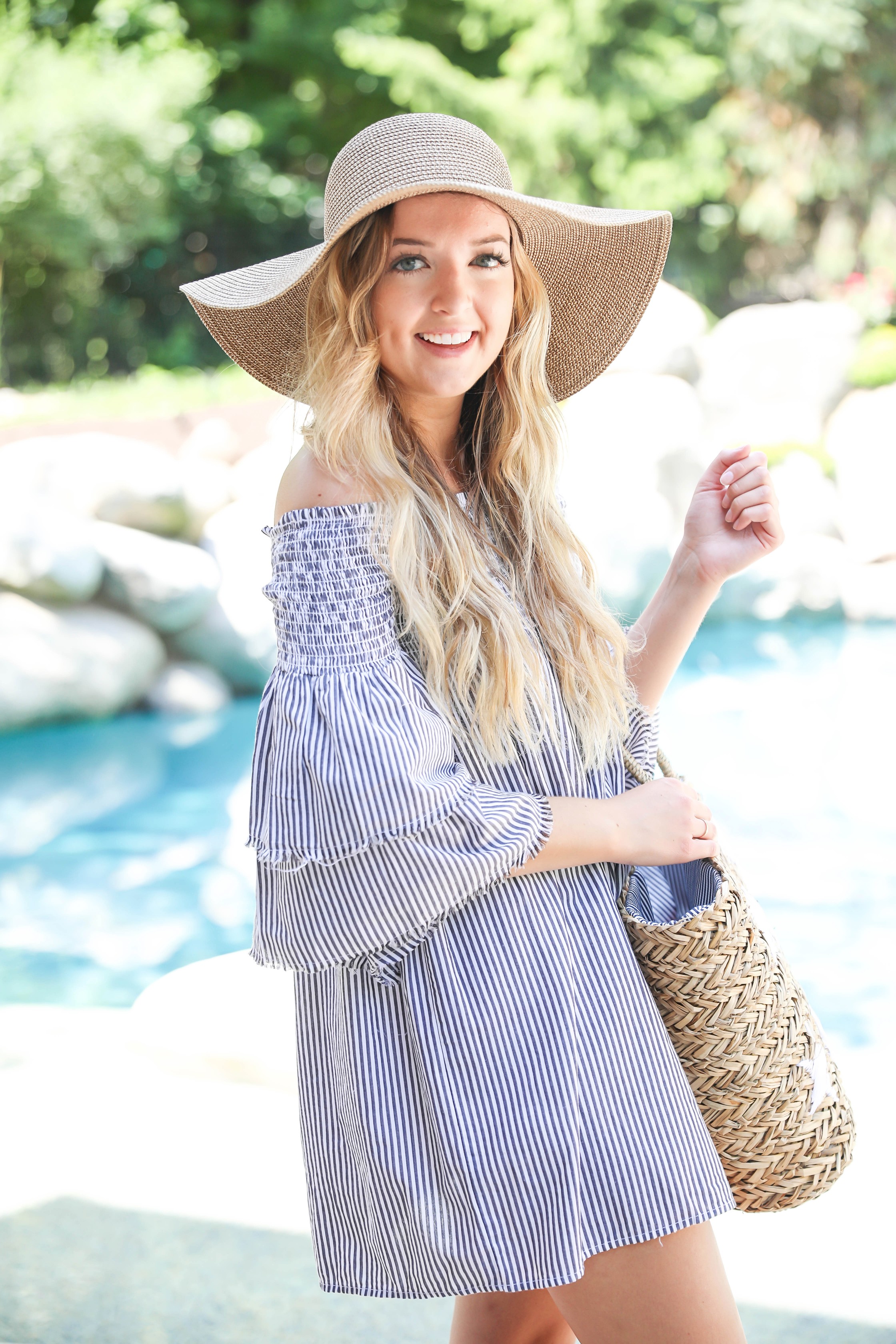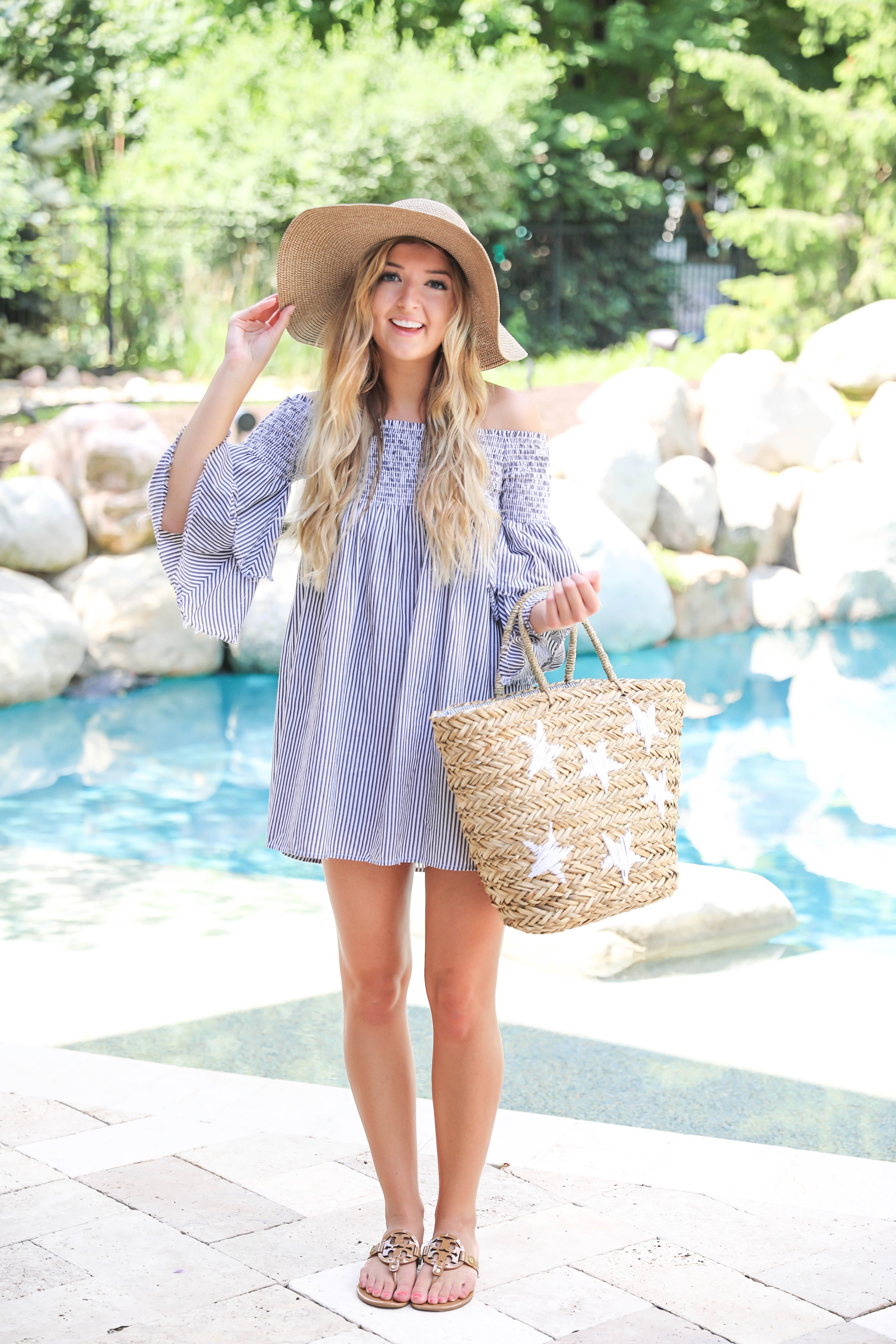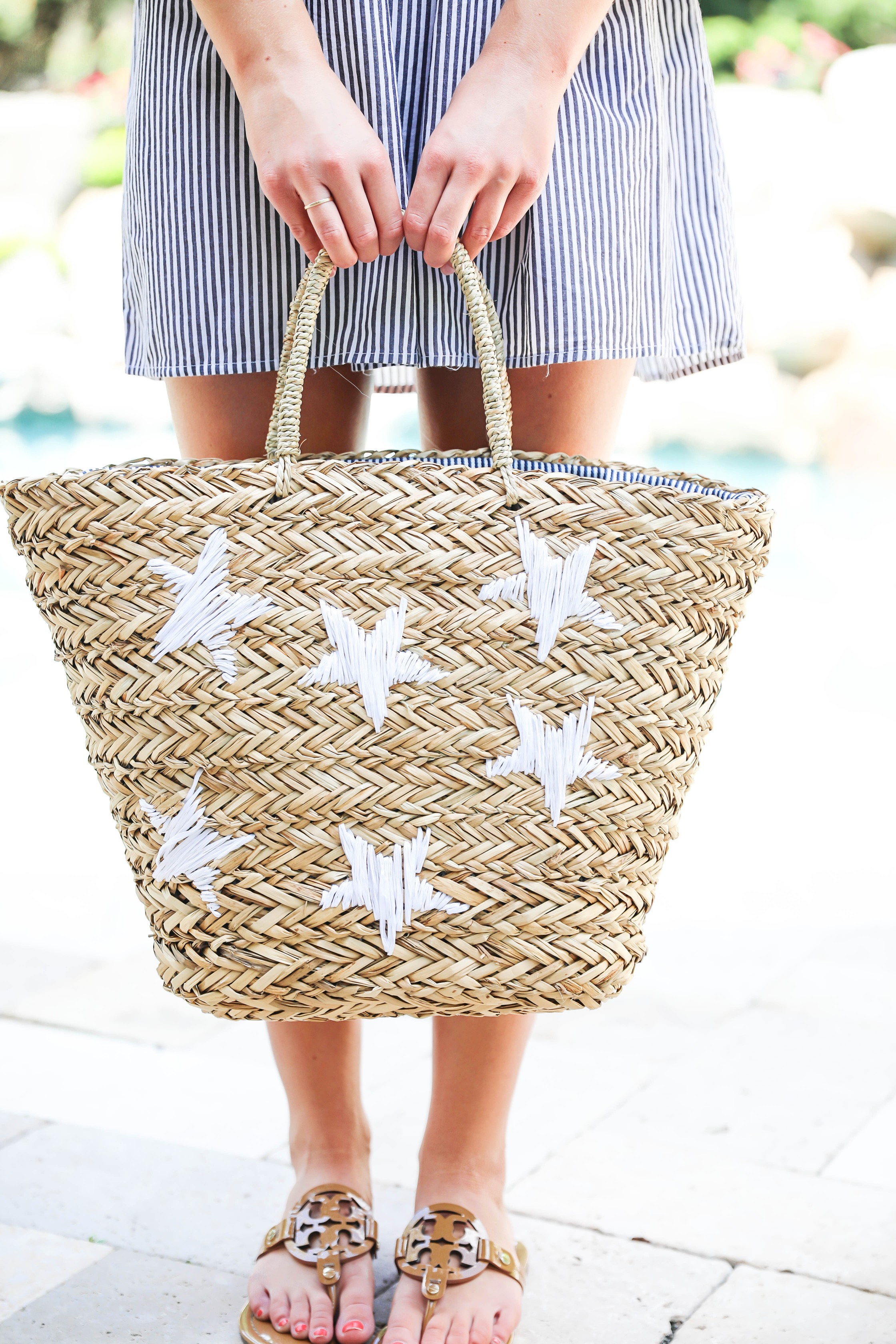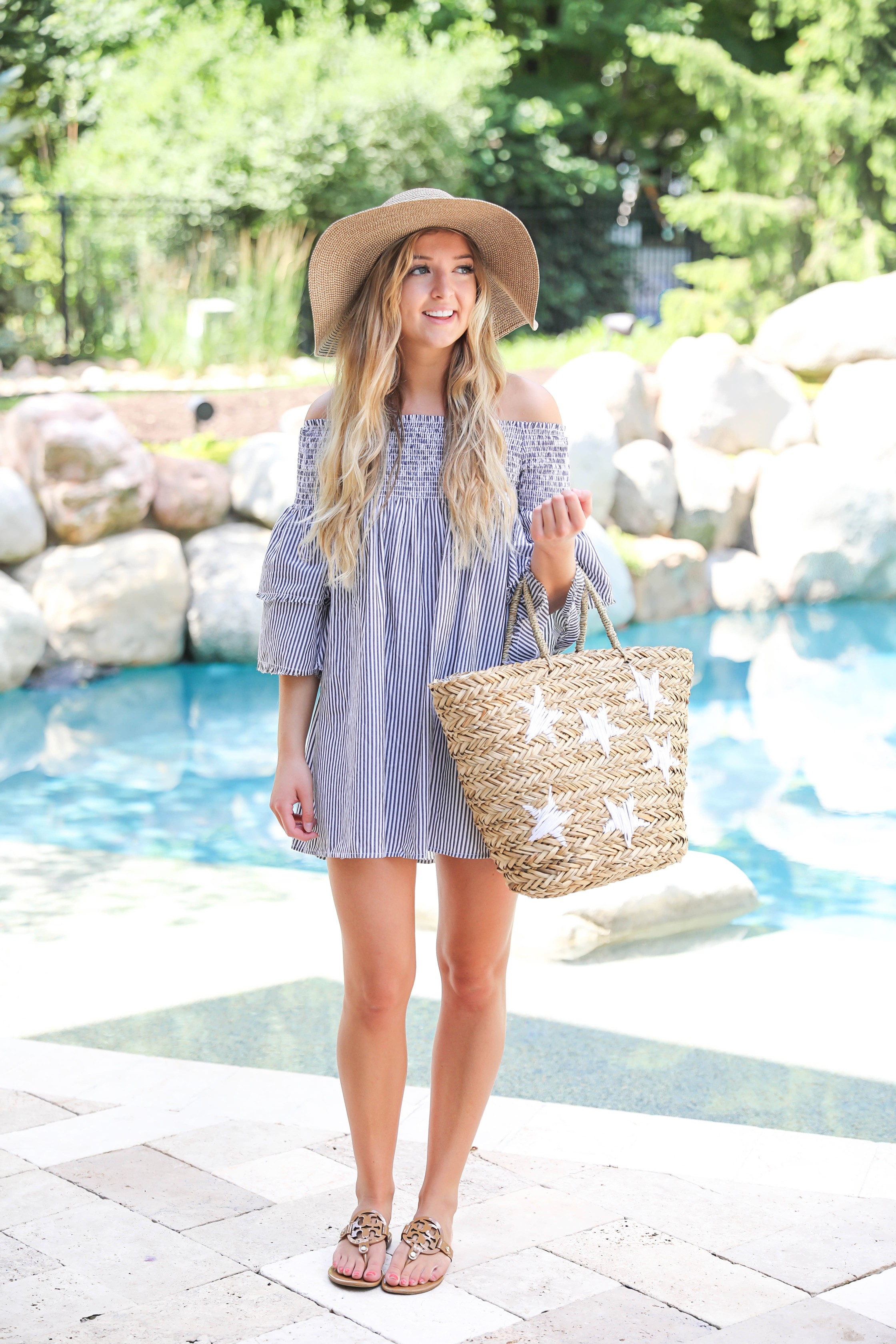 The lighting in these photos are a bit crazy because the background was so bright and I was in the shade – sorry about that!
I thought this coverup was so cute when I saw it online! I love the big ruffle sleeves and stripes are so fun this time of year! This whole look would be so cute for the Fourth of July. Add in some red tassel earrings and you're set! I paired it with this adorable straw bag with stars on it – which is really what ties the look together for the Fourth! The inside of this bag is striped and matches the dress perfectly, I really didn't even mean to do that when I bought both of these!
I hope you guys have an amazing Tuesday and rest of your week! Stay tuned for more fun outfit posts!
xoxo,
Lauren Emily Lindmark
Copyright © 2018 dailydoseofcharm.com