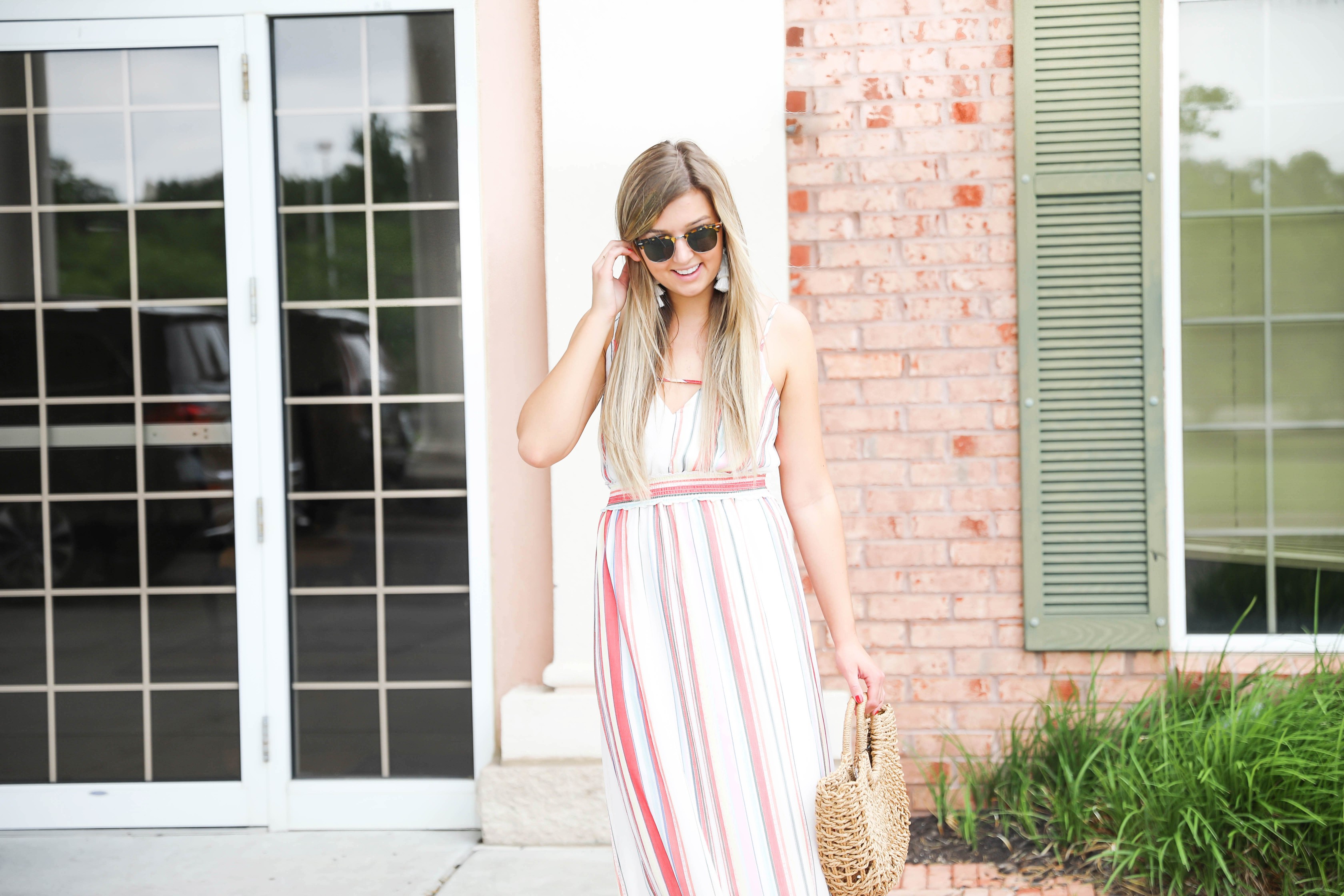 Out of the Box Ways to Practice Self-Care TODAY | Striped Maxi Dress OOTD
I am sitting here trying to think about what to write about and my head is spinning from a long day of trying to catch up on my summer classes (writing this Sunday night). A reminder just went off on my phone that said "Wash Makeup Brushes." It made me realize how simple self-care is. Let's be honest, we are SO busy as human beings. We are constantly on the go, always have a long to do list, plus we have to deal with social norms, hard days, family, friends, relationships… It all adds up. Even when times are good, none of us have it easy. Even the people you look at and think "…wow they have it all" really don't.
So what do we not do enough of? Take time for ourselves. I would like to think I do a good job of remembering to do this, but when life gets busy it's funny how we put ourselves on the back burner. So while scheduling my week ahead I remembered to add in some more self-care than usual. Because let's be honest, we all need it! Here are 10 out of the box ways to practice self care, aside from the usual "face mask" "take a bath" usual tasks we think of.
1. Do a Five Minute Task on Your To Do List
Have you ever heard of the five minute rule? If you think of something you need to do and it takes less than 5 minutes – do it right then! Being productive is a really good way to practice self care. Sure a Netflix night and spa day are good for your soul, but that isn't always what self-care can be. For me tonight I am going to wash my makeup brushes. Tomorrow I am going to be so thankful that my past self got it done and my skin will thank me!
2. Clean Out Negative Social Media
Are you following an ex that you don't want to see anymore photos of? An old friend that was toxic? Or maybe some random girl whose photos make you feel bad about your current body? It's okay to delete those people from your life. The best thing you can do more yourself is set yourself up for success. I love social media! However, I am careful who I am following and what I let myself see. I really only get on my blog social media because seeing other bloggers inspires me and makes me happy, I have a personal Instagram that I don't get on because I am worse when it comes to comparing myself to my peers (rather than strangers). On twitter I only follow funny accounts because that is all I care to see. Take an hour to just clear out who you don't want to see!
3. Look up Local Events and Plan Something with a Friend
I am always so much better about taking advantage of my time in the summer! Whether it's a wine tasting, festival, restaurant special, or even just a new outdoor patio you want to try. Call up a friend and make some plans you can look forward to!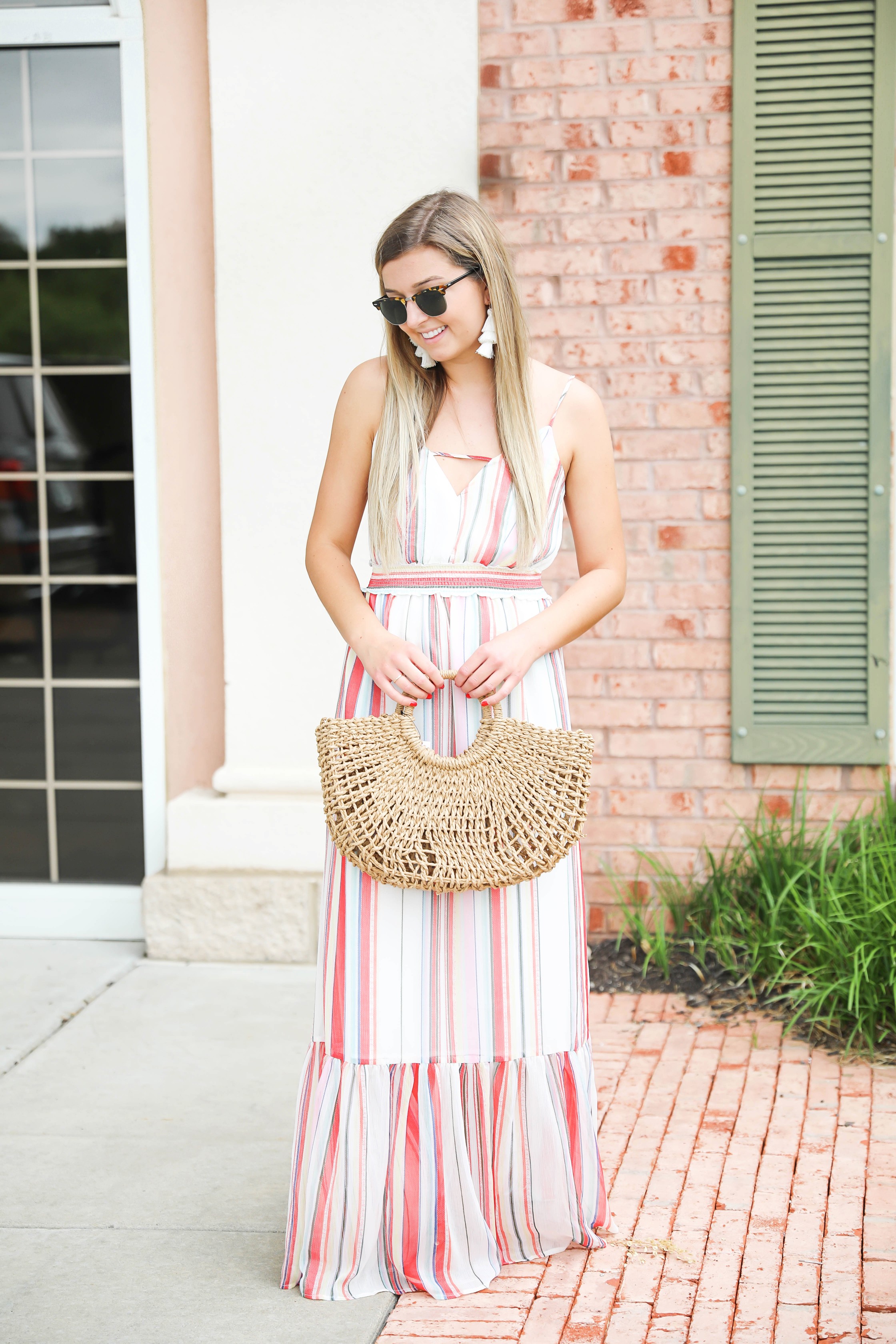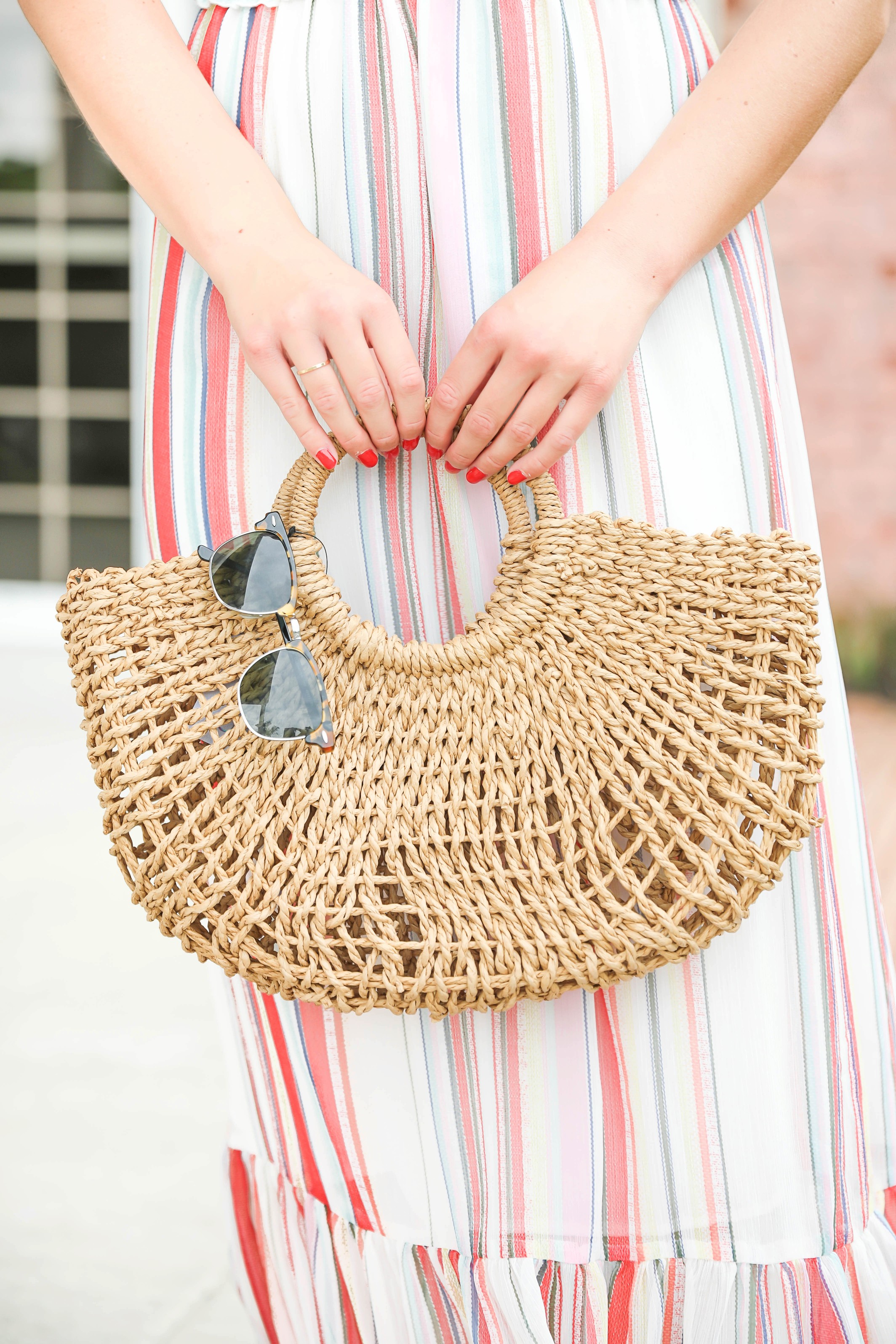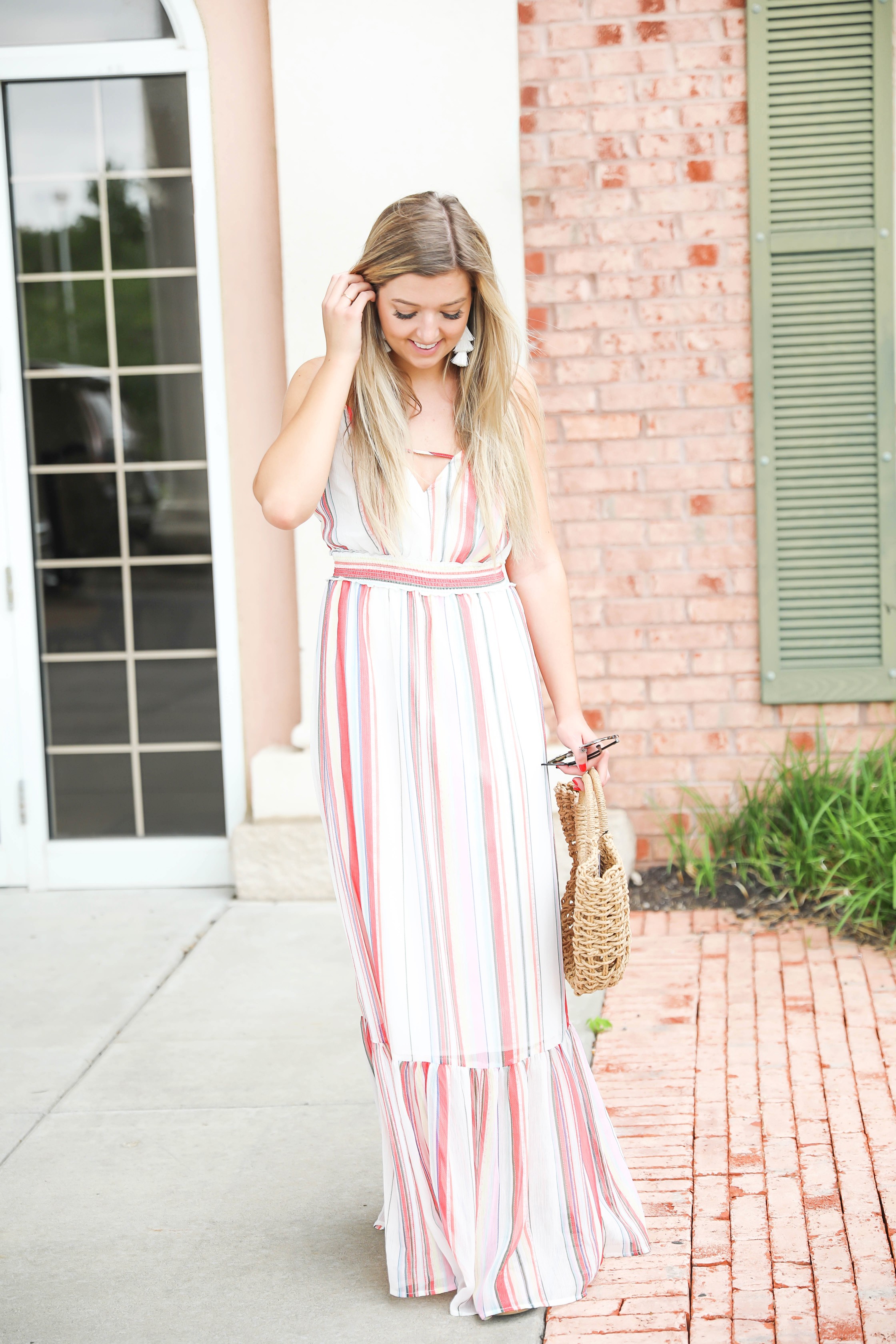 4. Learn Something New
I have a never ending list of things I want to learn more about. For me it's more about photography, editing, SEO, and blog stuff – but it can be anything for you! Get on Pinterest and search some fun articles. I have always wanted to take up calligraphy! There are endless ideas!
5. Make a Wishlist
Okay, so I need to make a disclaimer that "things" do not control our happiness. However, this is something you can just do for fun or to have an end goal for! I used to have a running wishlist of photography gear and it was fun to research and look up new things to add! So if you're into cooking look up some new kitchen gadgets, if you like sports look up some equipment, if you need some new clothing make a little list. Find something that would be fun to save up for and treat yourself down the road!
6. Wash Your Beddings
There is nothing better than getting out of a warm shower and climbing into a cozy, freshly washed bed at night. I always get the best nights sleep – which is another important self care tip!
7. Buy a Self-Care Ring, Necklace, or Bracelet
This is something I did at the beginning of 2018. Last year my ex and I split up and I stopped wearing a ring he gave me that had our anniversary on it. I felt myself reaching for it throughout the day out of habit and I missed having something to wear everyday. When you wear something for so long it's weird when it isn't there! I thought about it for a few months and finally decided to buy myself a new ring. It has a little French quote engraved on it that reminds me to be joyful. I wear it everyday and every time I see it it makes me happy!
8. Get Ready Everyday
I mentioned this in a recent post, but since I blog and am taking online classes this summer, it's easy for me to just stay in a t-shirt and messy buns on days I am not shooting outfits. Recently I have made it a point to get up and get ready everyday and it makes me feel so much better about myself! I had a friend tell me a year ago that she was having a bad day and her mom told her to go shower and hit reset. It really is a good way to love yourself!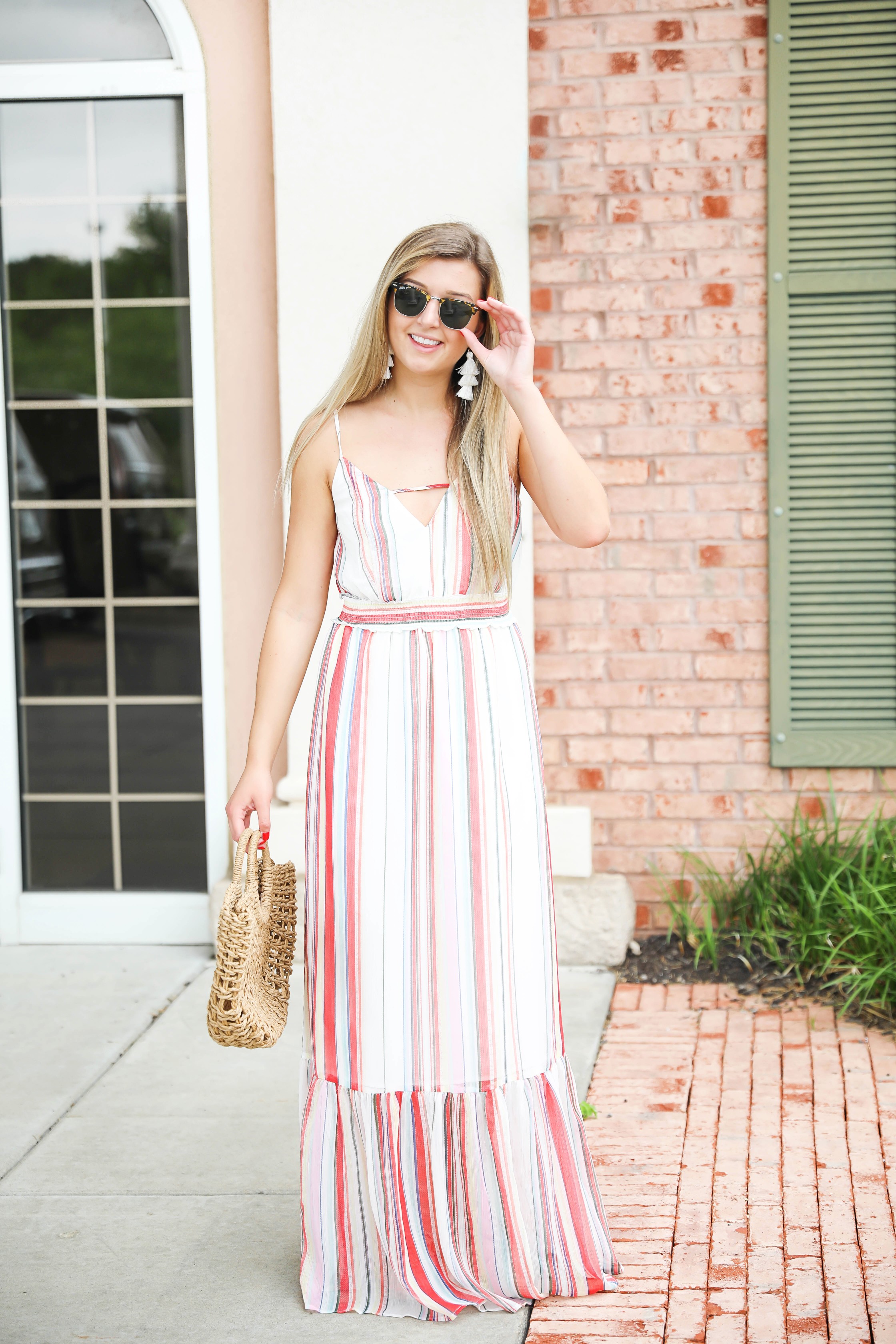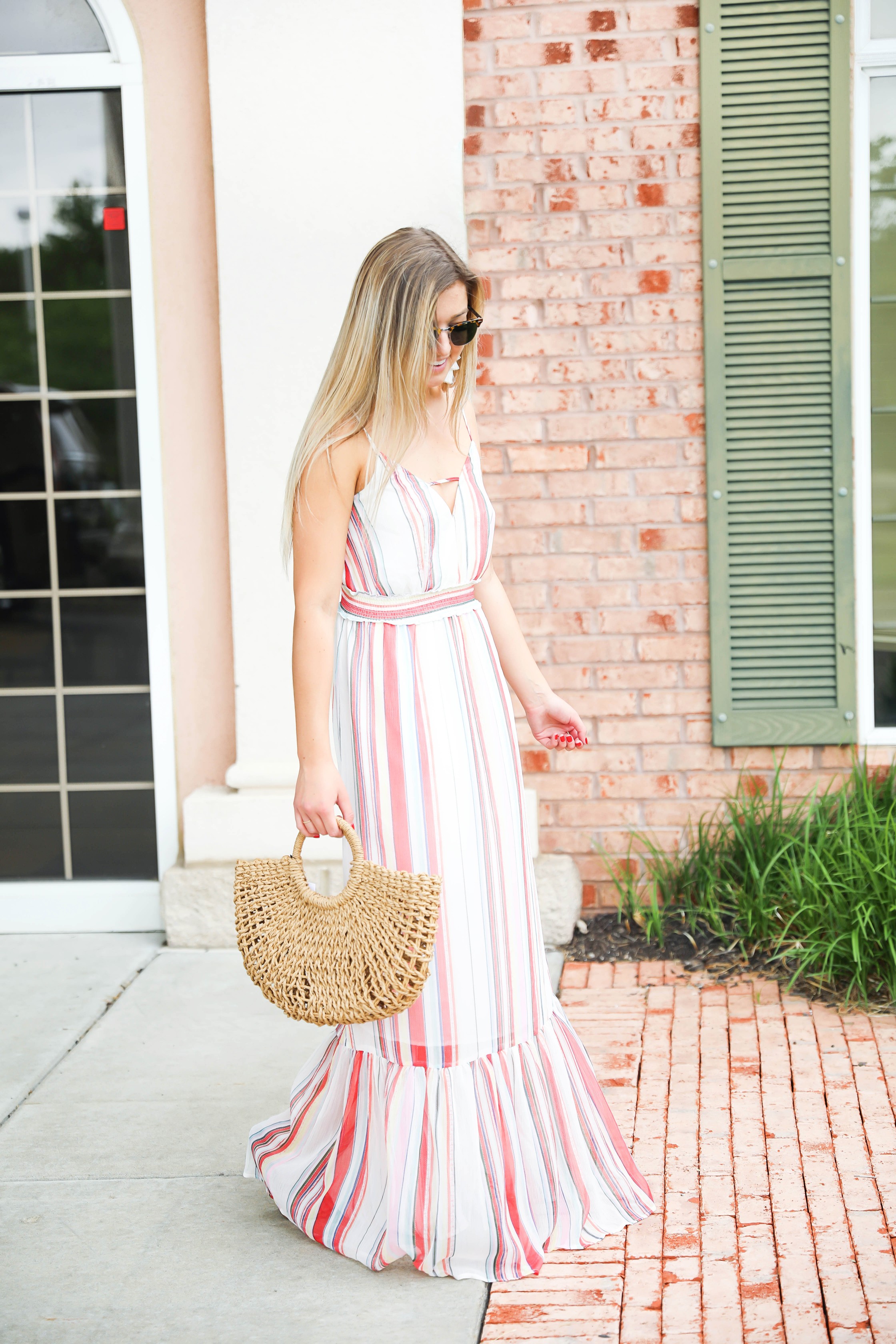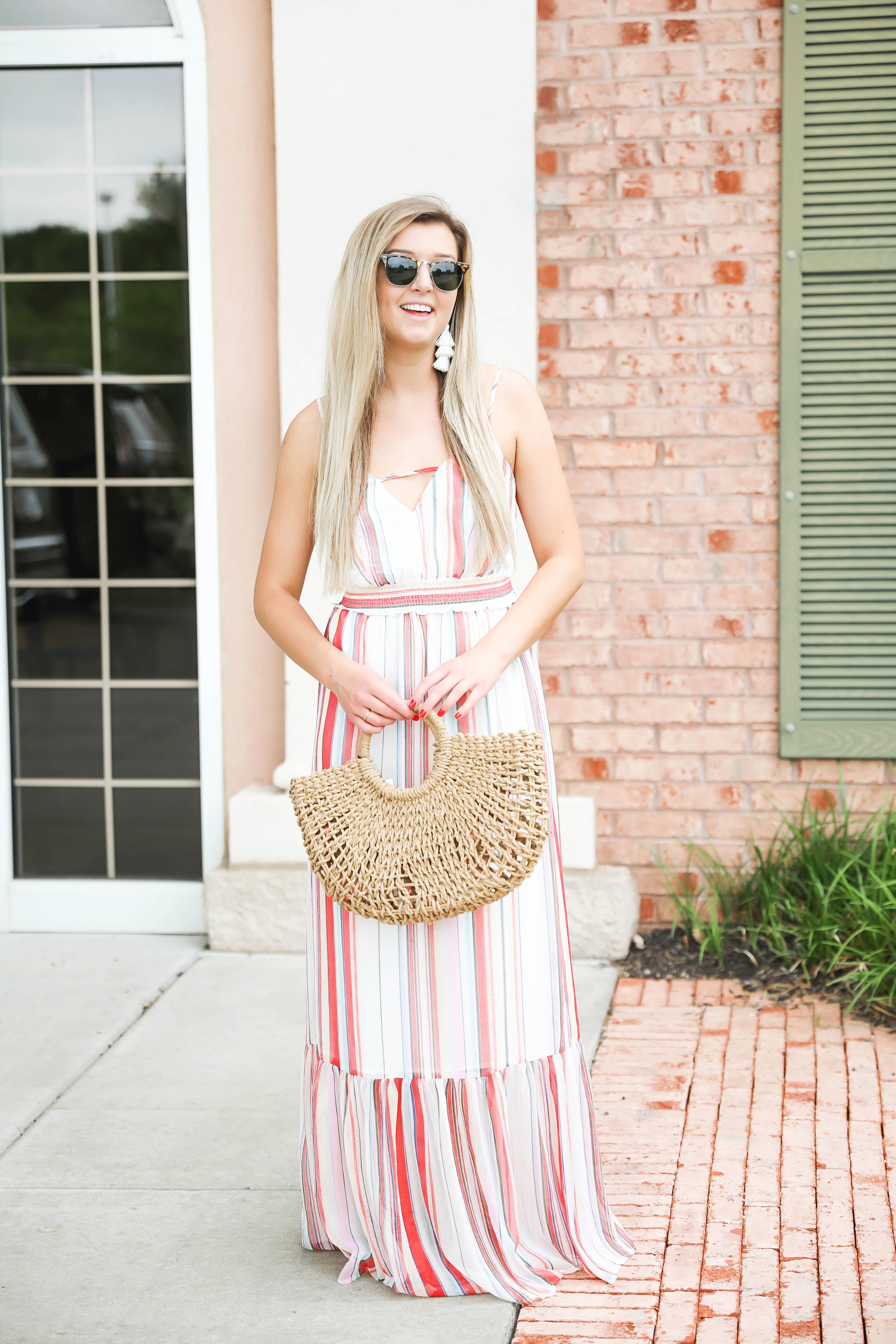 I brought this dress to NYC and didn't get the chance to wear it! I am obsessed with maxi dresses in the summer because they are so easy to throw on and look put together! I love all the colors and the cut of this one! It was windy while we were shooting and it looked so pretty blowing around. I paired it with my straw bag and tassel earrings! Happy Monday y'all!
xoxo,
Lauren Emily Lindmark
Copyright © 2018 dailydoseofcharm.com