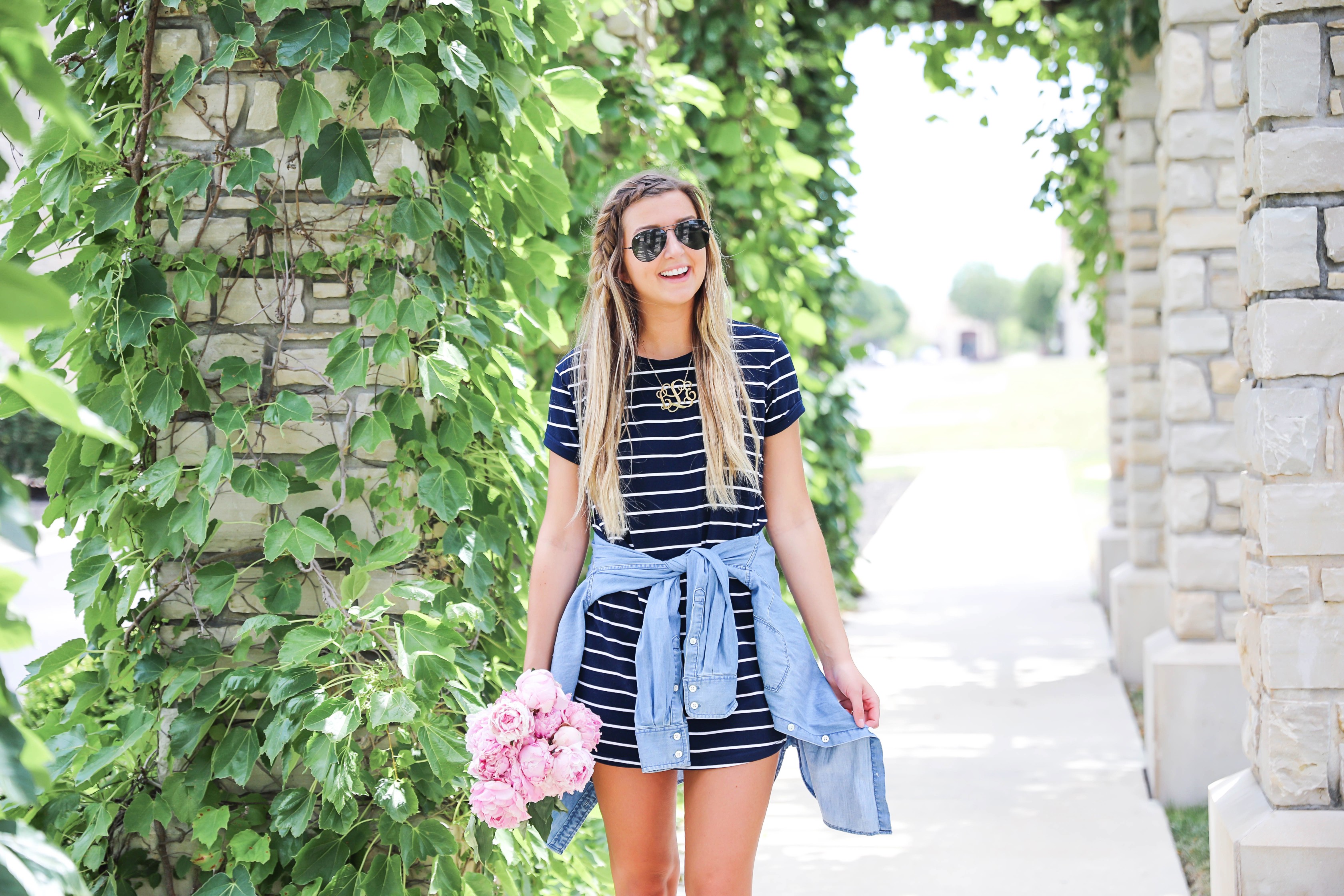 My Favorite Summer Songs Right Now | Striped T-Shirt Dress OOTD
Hey internet besties! Sorry this post is going up late, yet again. I always post around 6:00 a.m. every morning M-F, however, this week has been insane for me so I have been posting in the afternoons. I feel like I need a nap and it's only 11:00 a.m. haha!
Do you ever go through those period where you're tired of all the music you have on your phone them BOOM a million new good song come out and you just want to listen to them 24/7?! Well I am definitely in the "million good songs" zone right now! I decided to share with you all a little playlist of what songs I am listening to right now. Some of these aren't super new, but they are songs I am loving! Disclaimer, if you don't like country music then just skip ahead to outfit details below 🙂
1. Keeping Score by Dan + Shay (feat.  Kelly Clarkson)
2. Hotel Key by Old Dominion
3. Reason to Drink by Cole Swindell
4. Speechless by Dan + Shay
5. New Girl by Dustin Lynch
6. Houston, We Got a Problem by Luke Combs
7. Drowns the Whiskey by Jason Aldean (feat. Miranda Lambert)
8. Lose It by Kane Brown
9. Beautiful Crazy by Luke Combs
10. Half Empty by Old Dominion
11. Love Ain't by Eli Young Band
12. Delicate by Taylor Swift
13. Back to You by Selena Gomez
14. Pick You Up by LANCO
15. Babe by Sugarland (feat. Taylor Swift)
16. Slower by Filmore
17. Stupid by Levi Hummon
18. Made That Way by Jordan Davis
19. Drunk Me by Mitchell Tenpenny
20. Saturday Night by Chris Lane
Comment below what songs you are loving for summer or if you love any of these! Sorry I am lame and don't have Spotify or anything, so I can't just link a playlist. I use Apple Music and I think it's the best haha!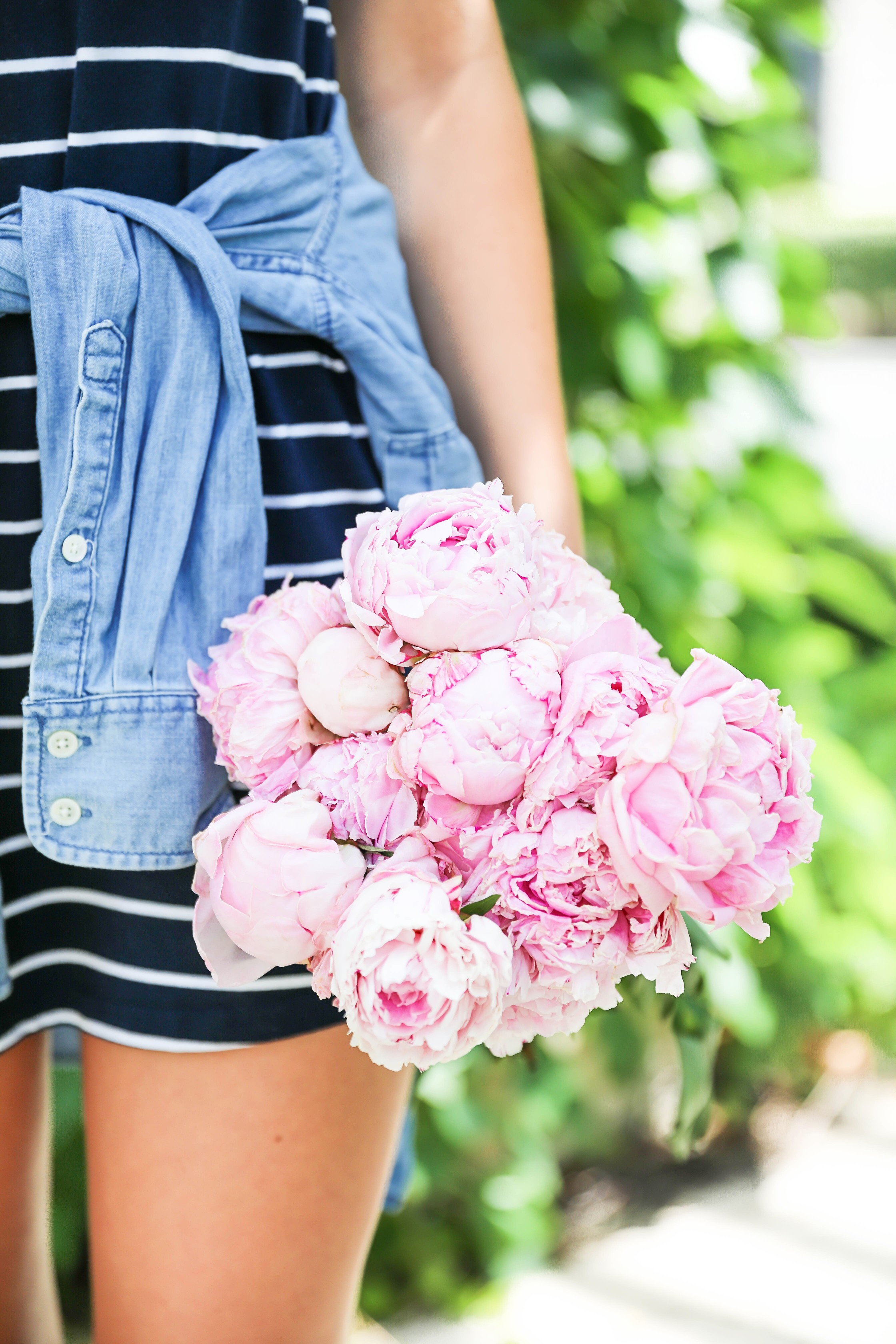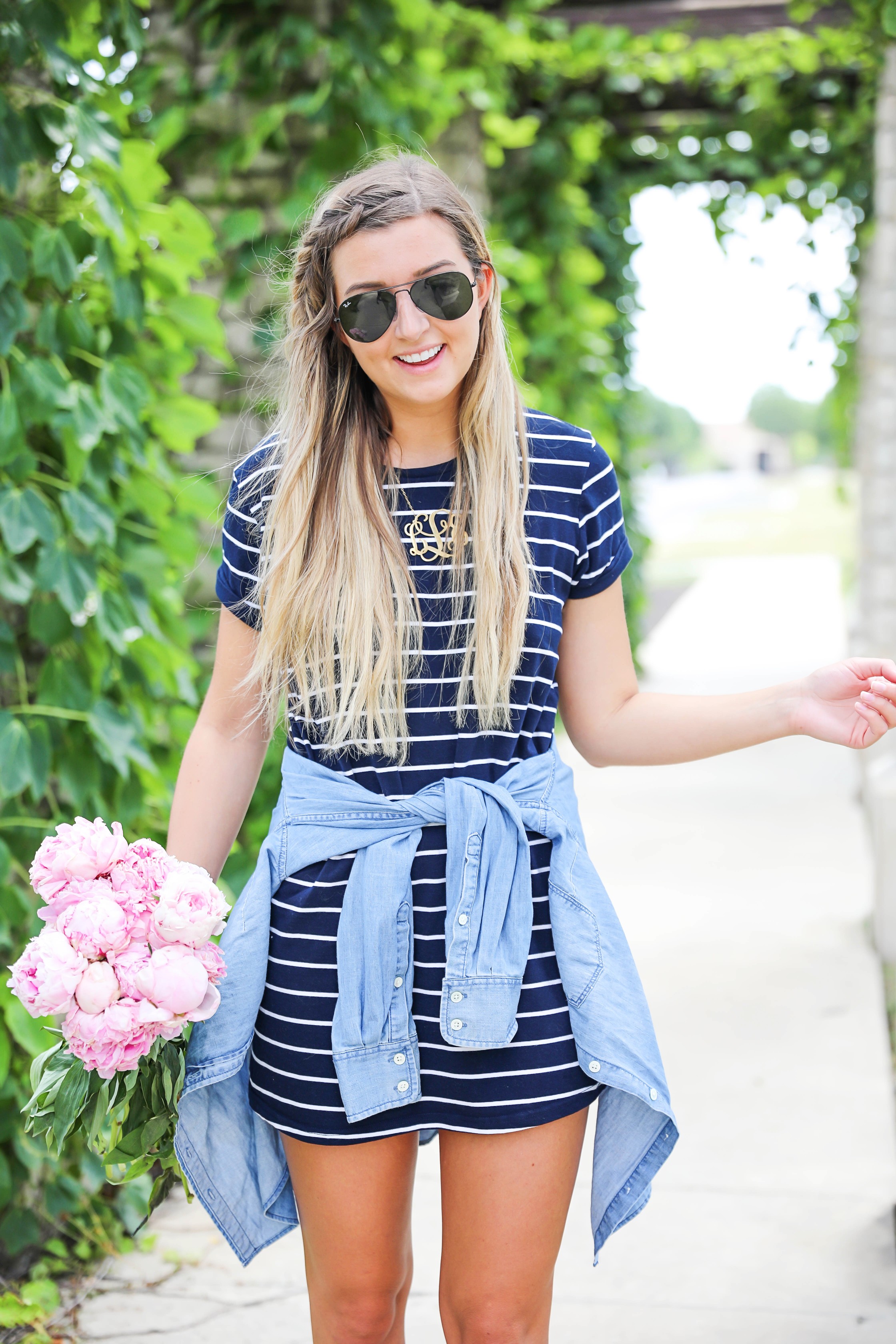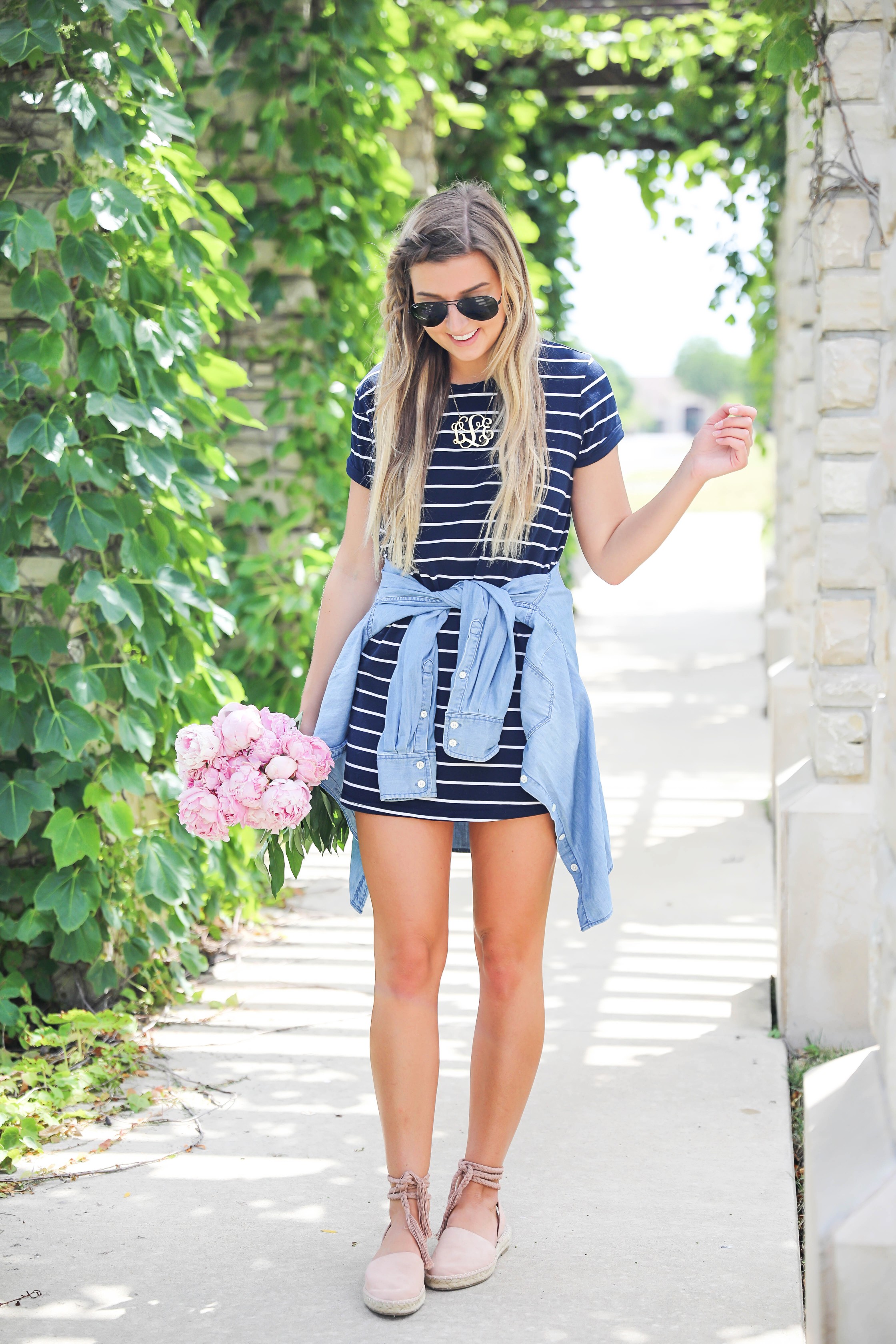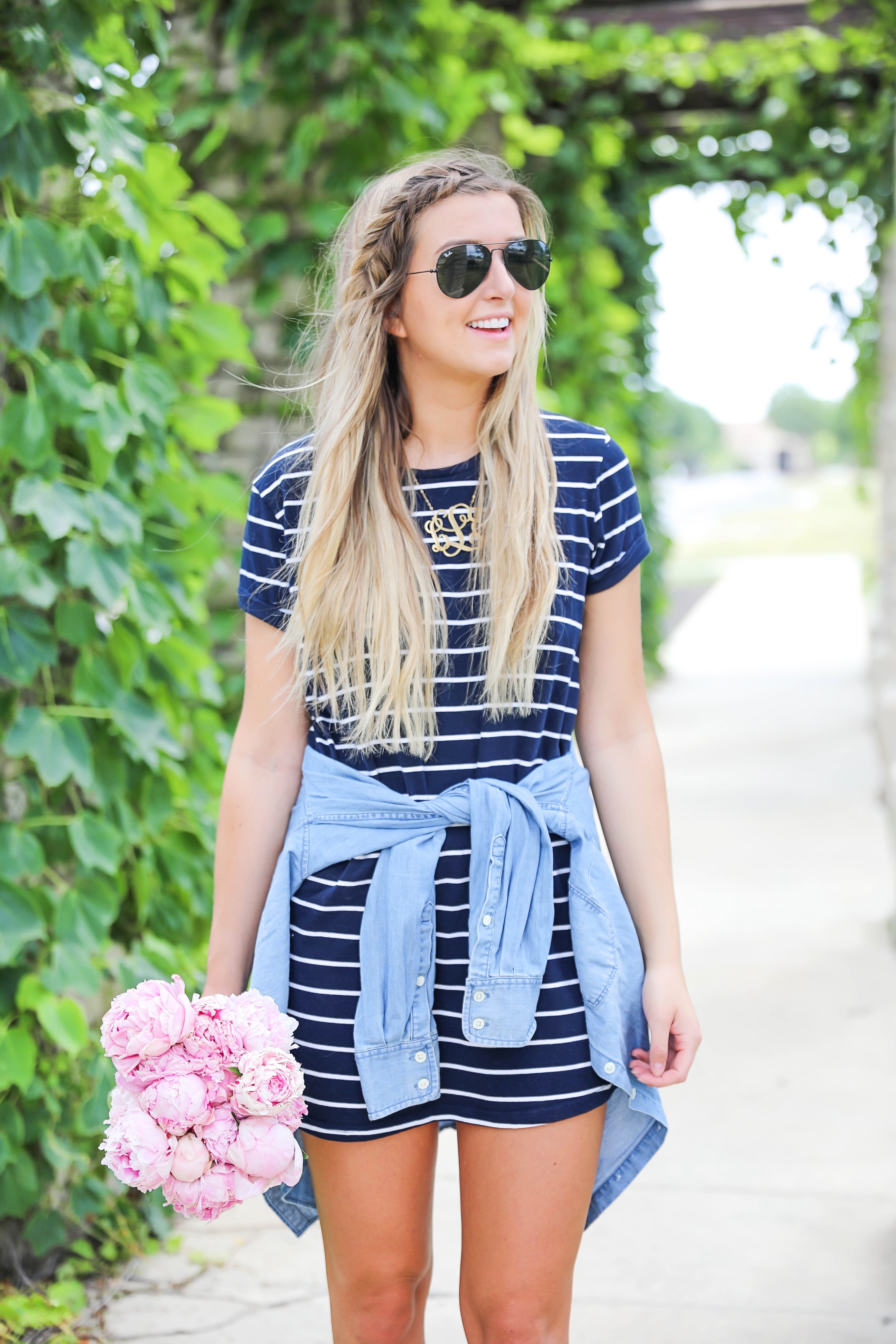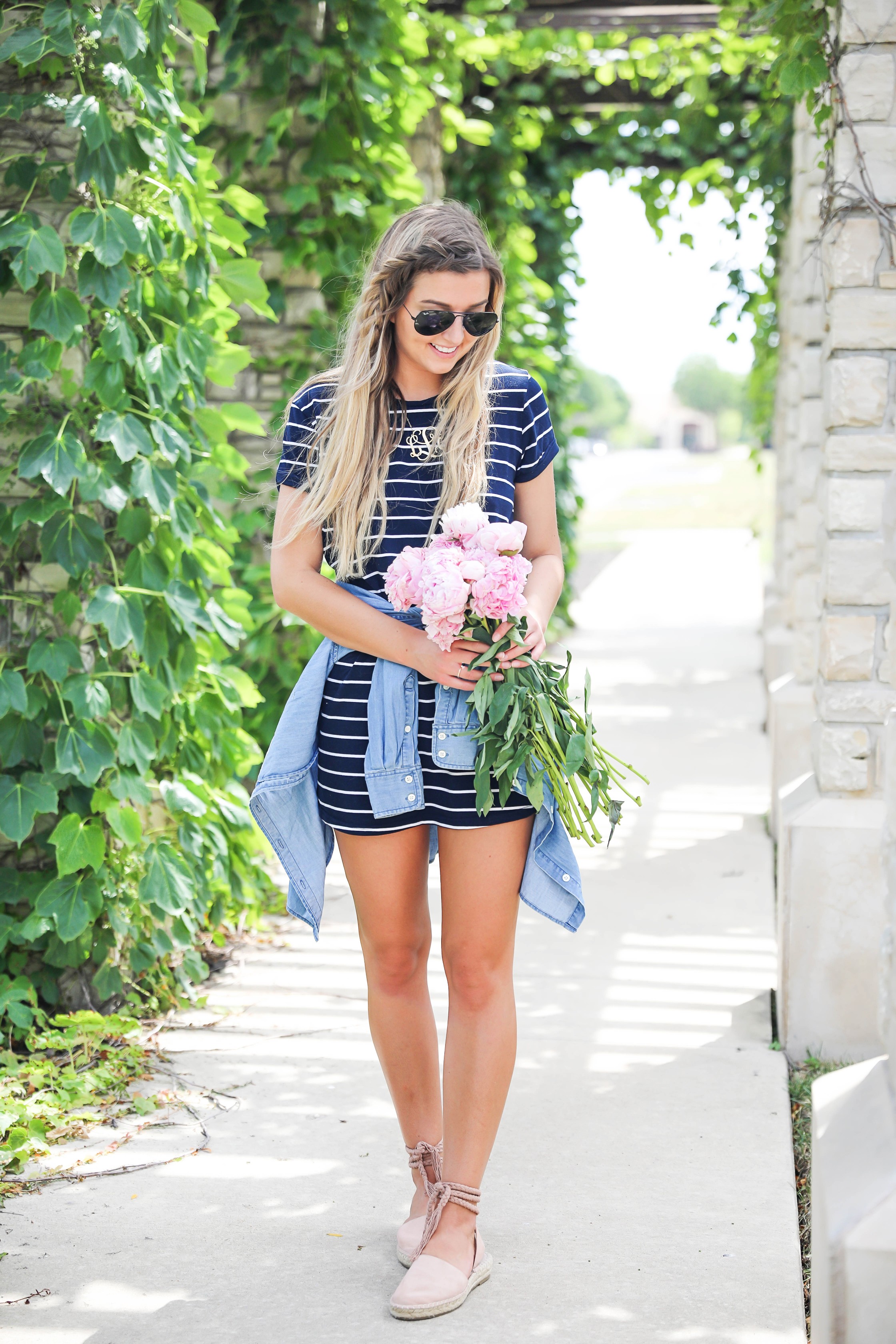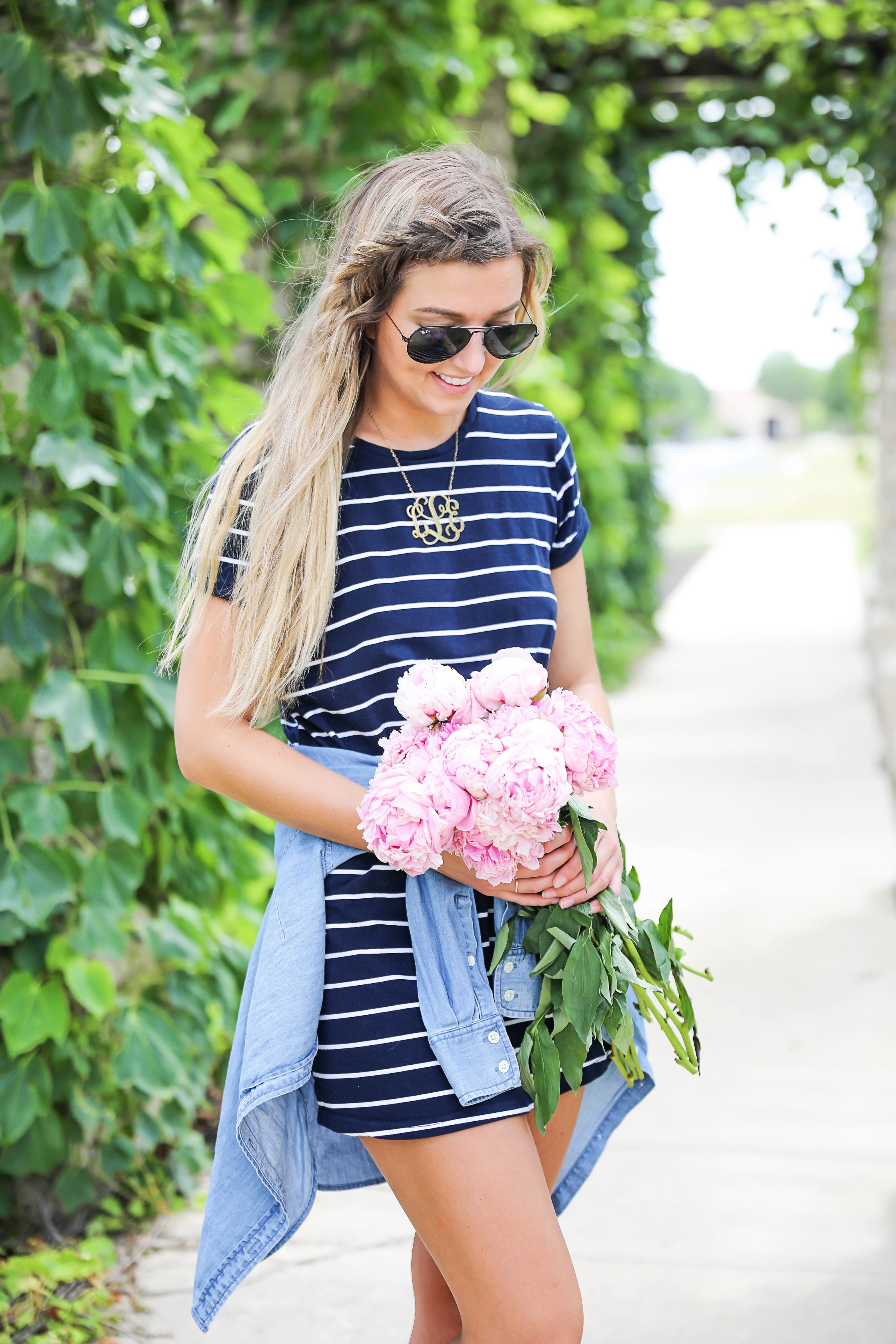 So I love the look of jean jackets tied around dresses, but what I have discovered that is even better is chambray button ups! They are way less heavy around your waist and more light weight to throw on! I have been obsessed with t-shirt dresses lately and this just adds such a fun element! I paired it with my favorite 2.5″ monogram necklace and new sunnies! I wore this out and about the other day then to happy hour with some friends last night and it was perfect for both!
Shop this post + similar looks!
xoxo,
Lauren Emily Lindmark
Copyright © 2018 dailydoseofcharm.com