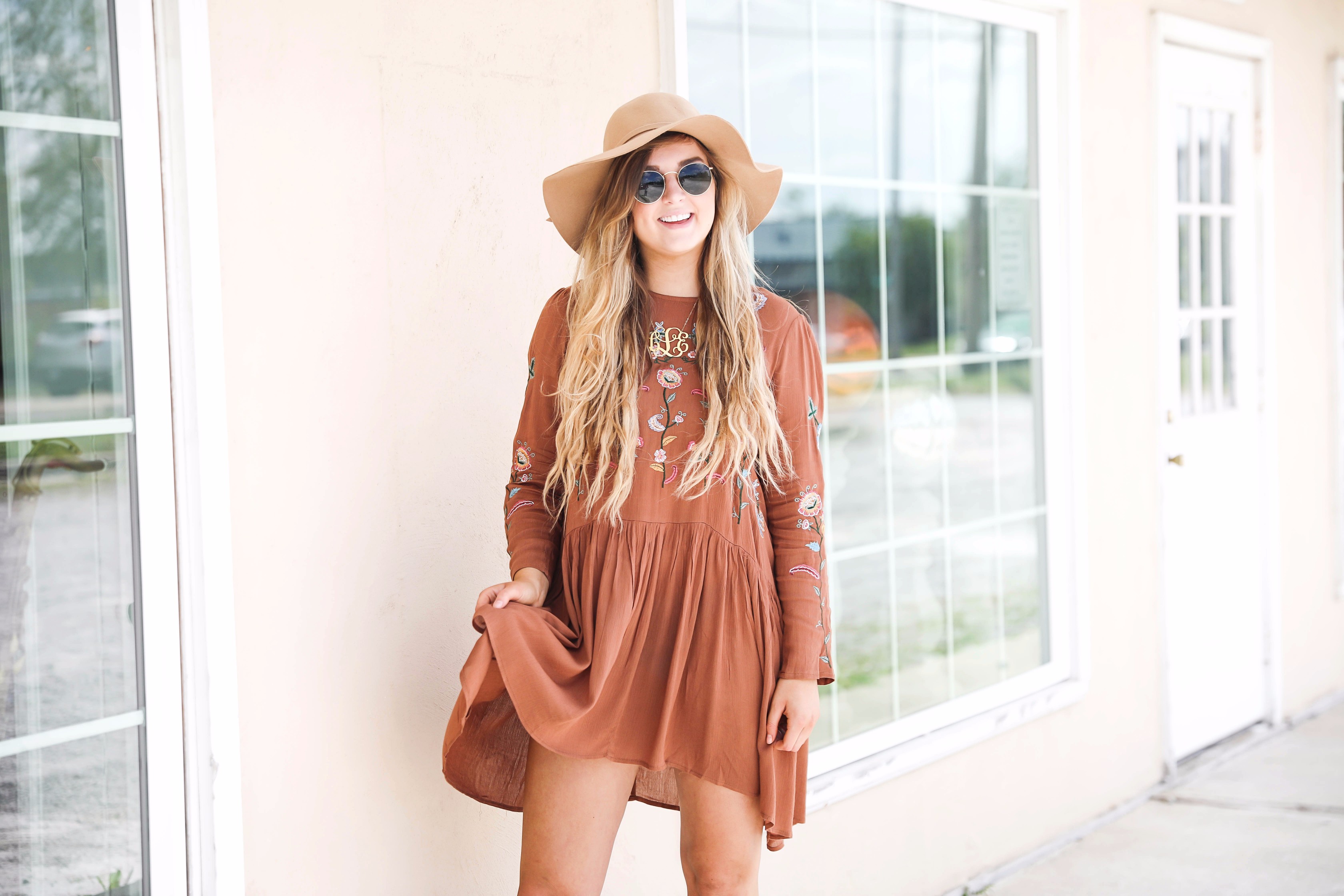 Embroidered Fall Dress | OOTD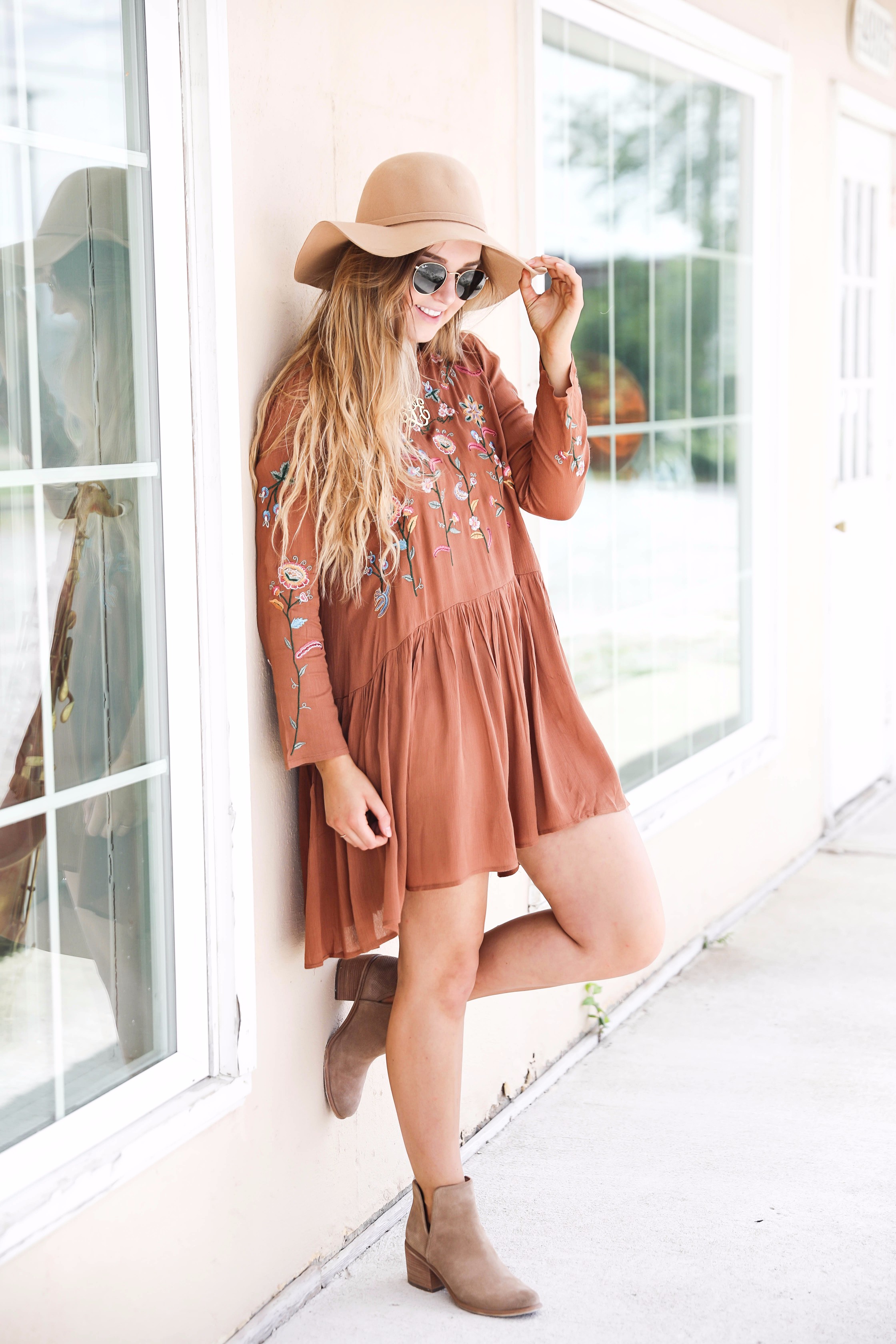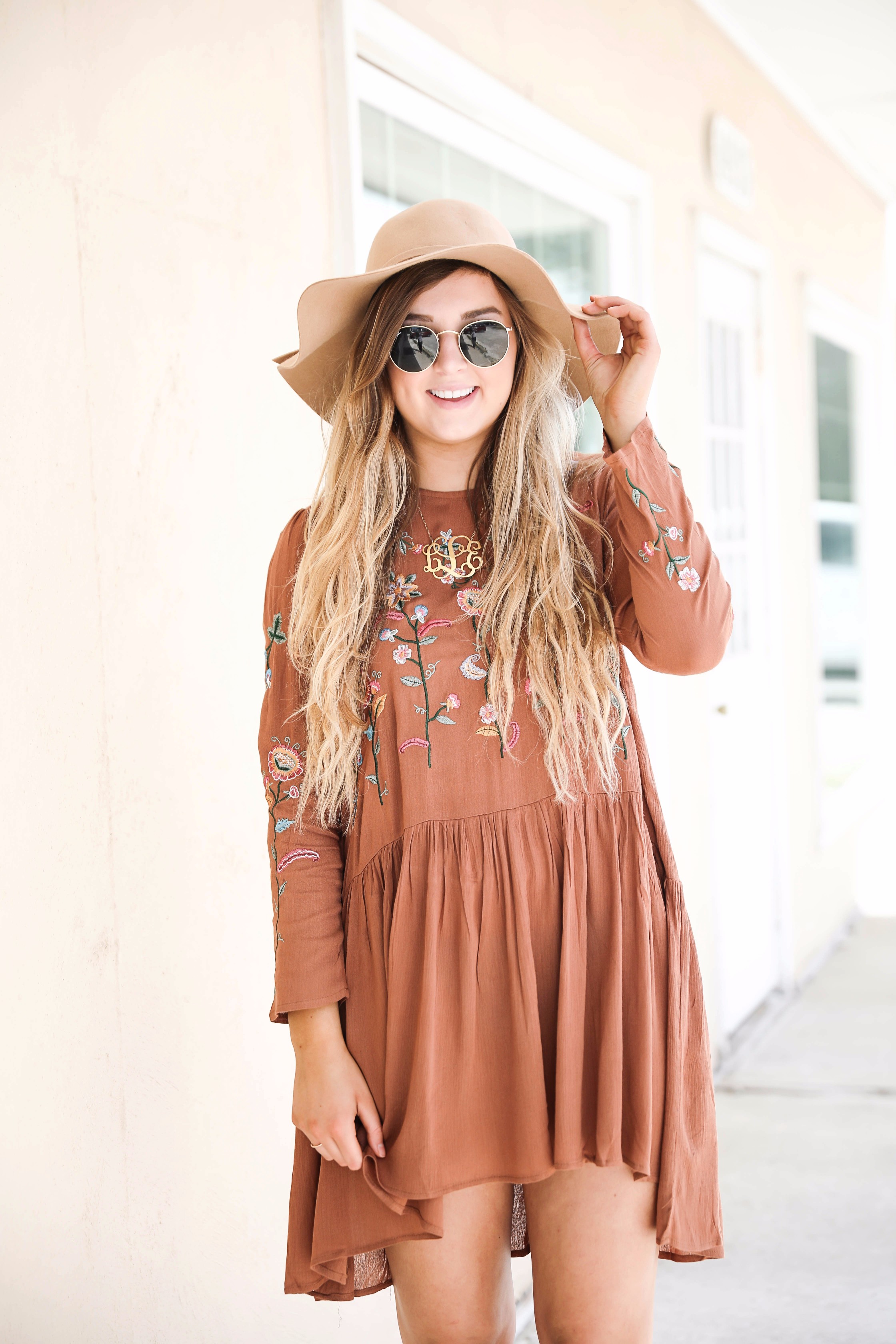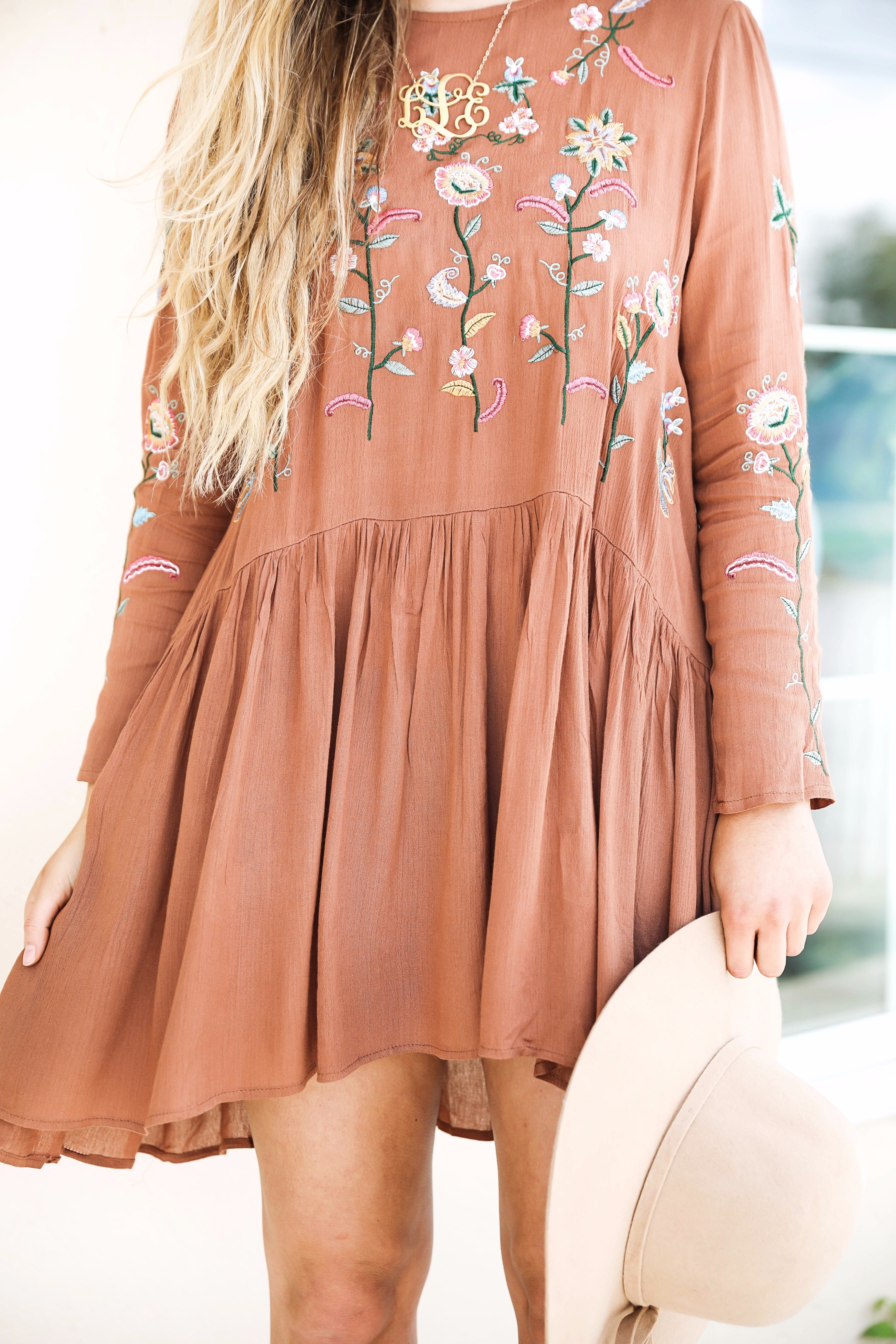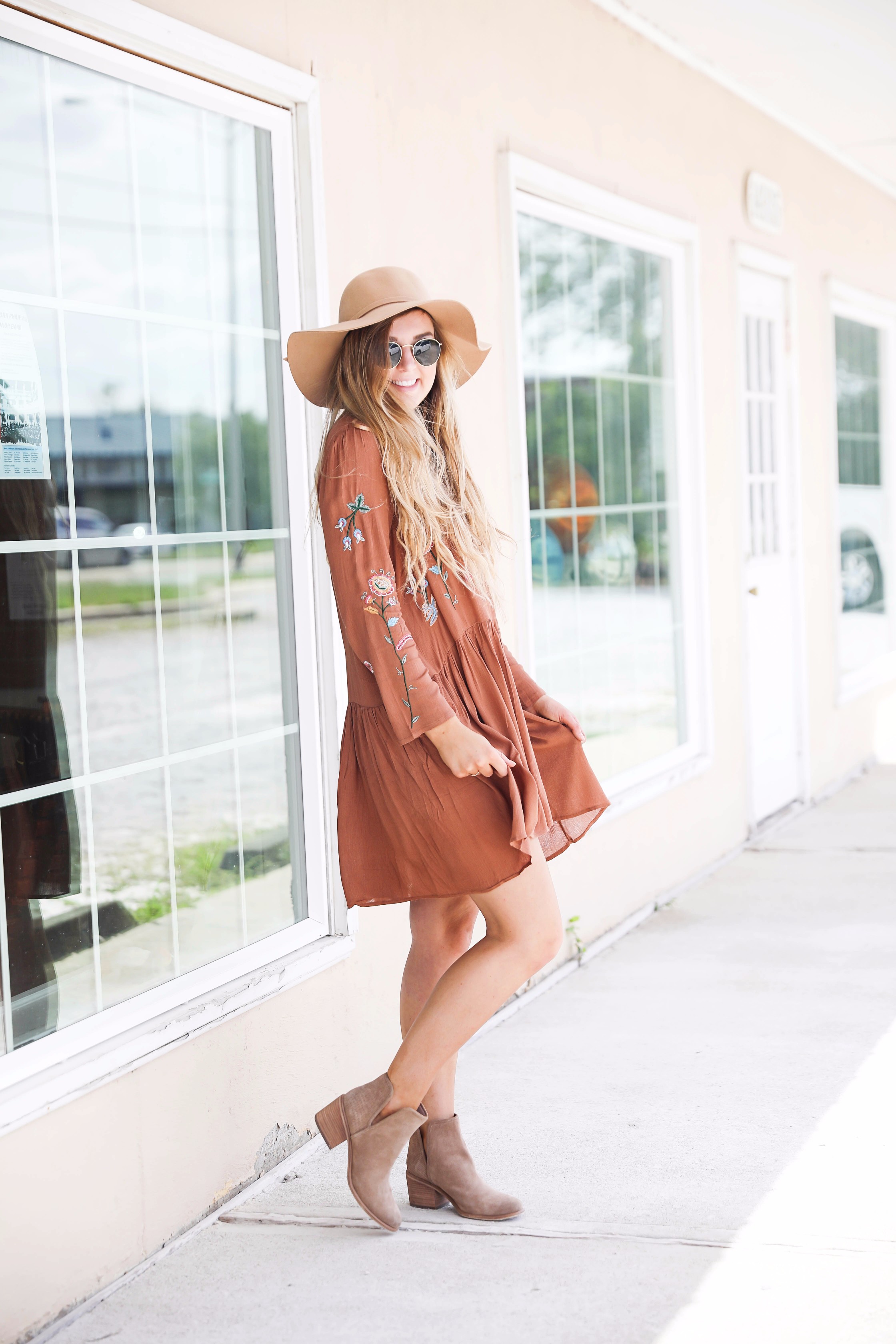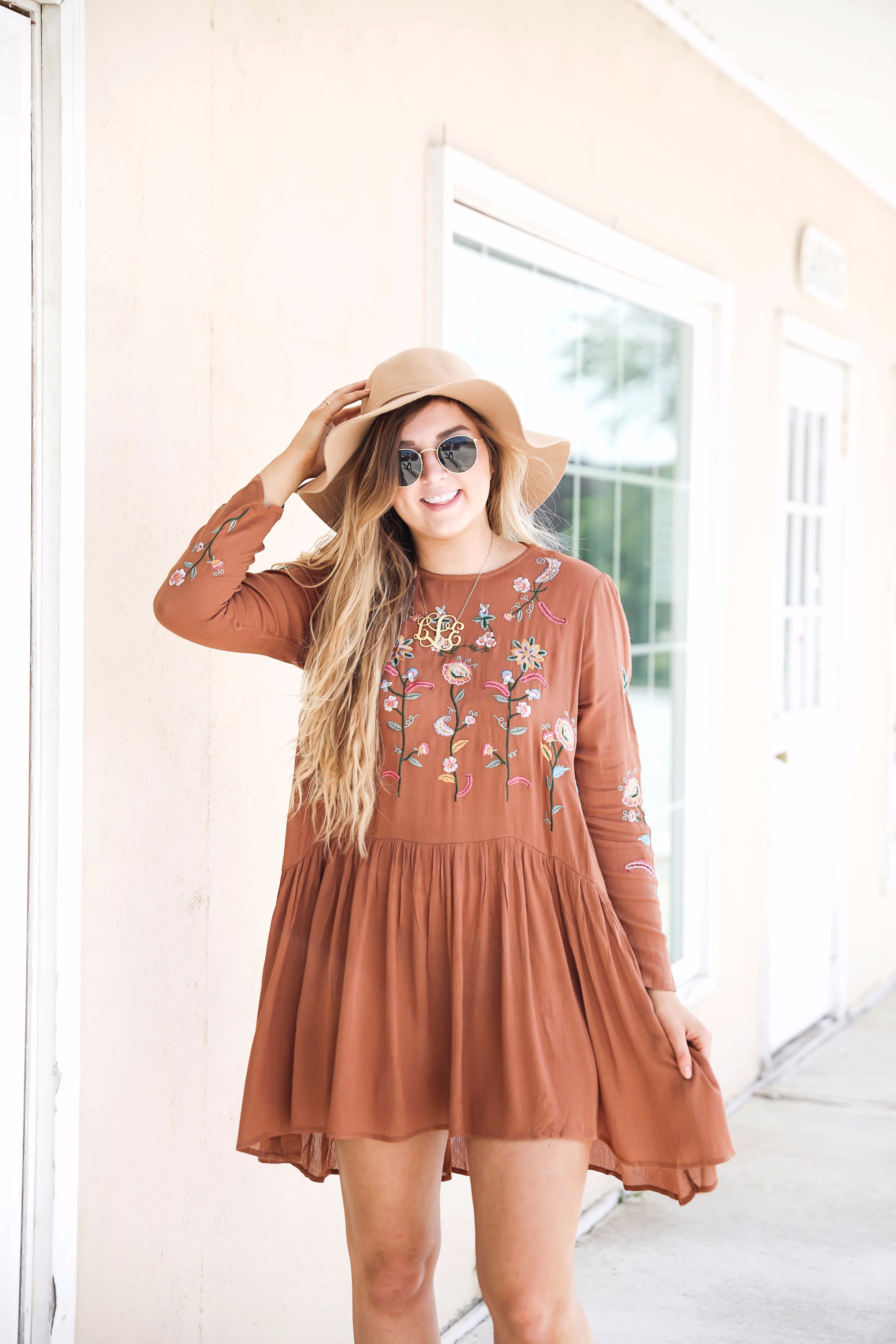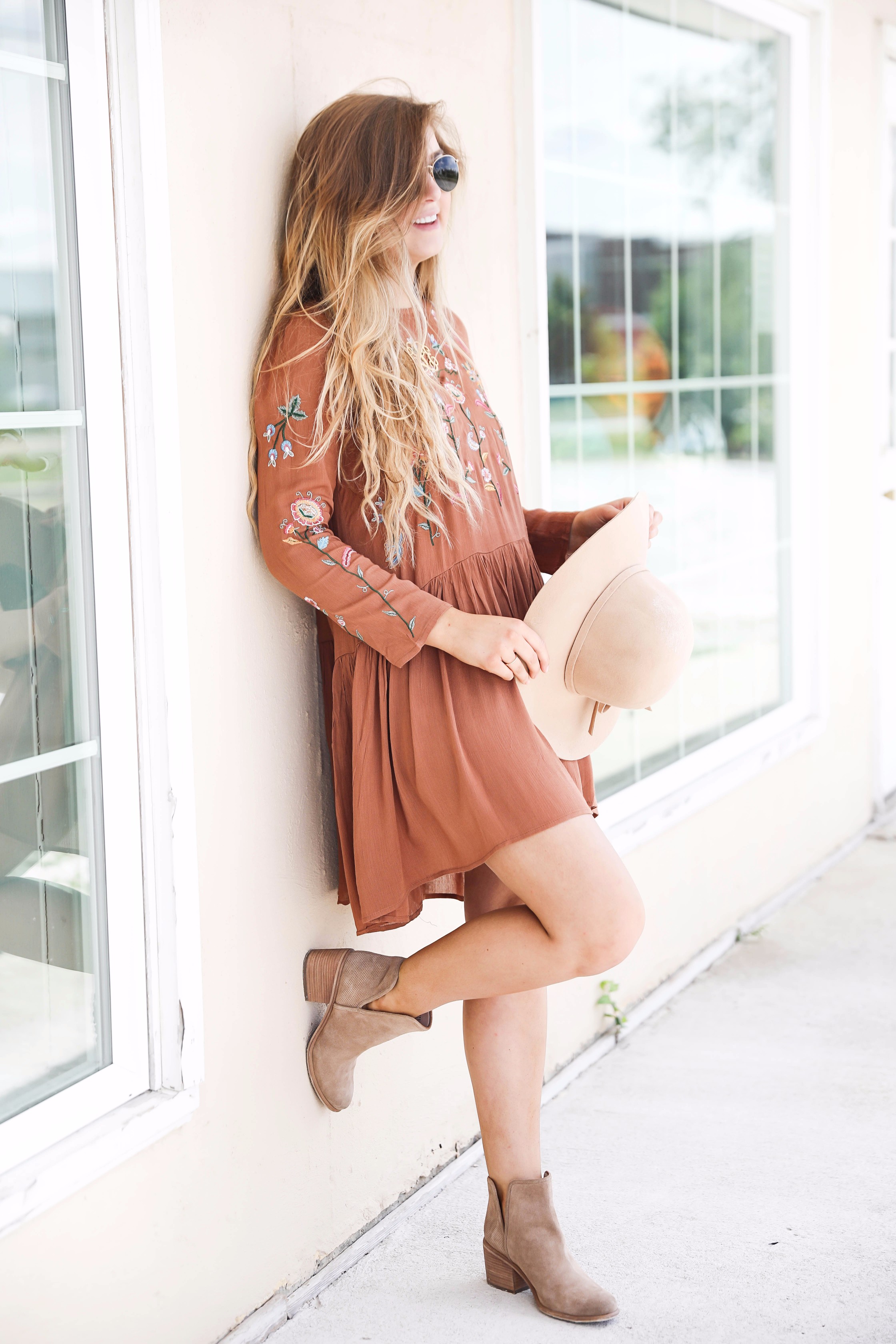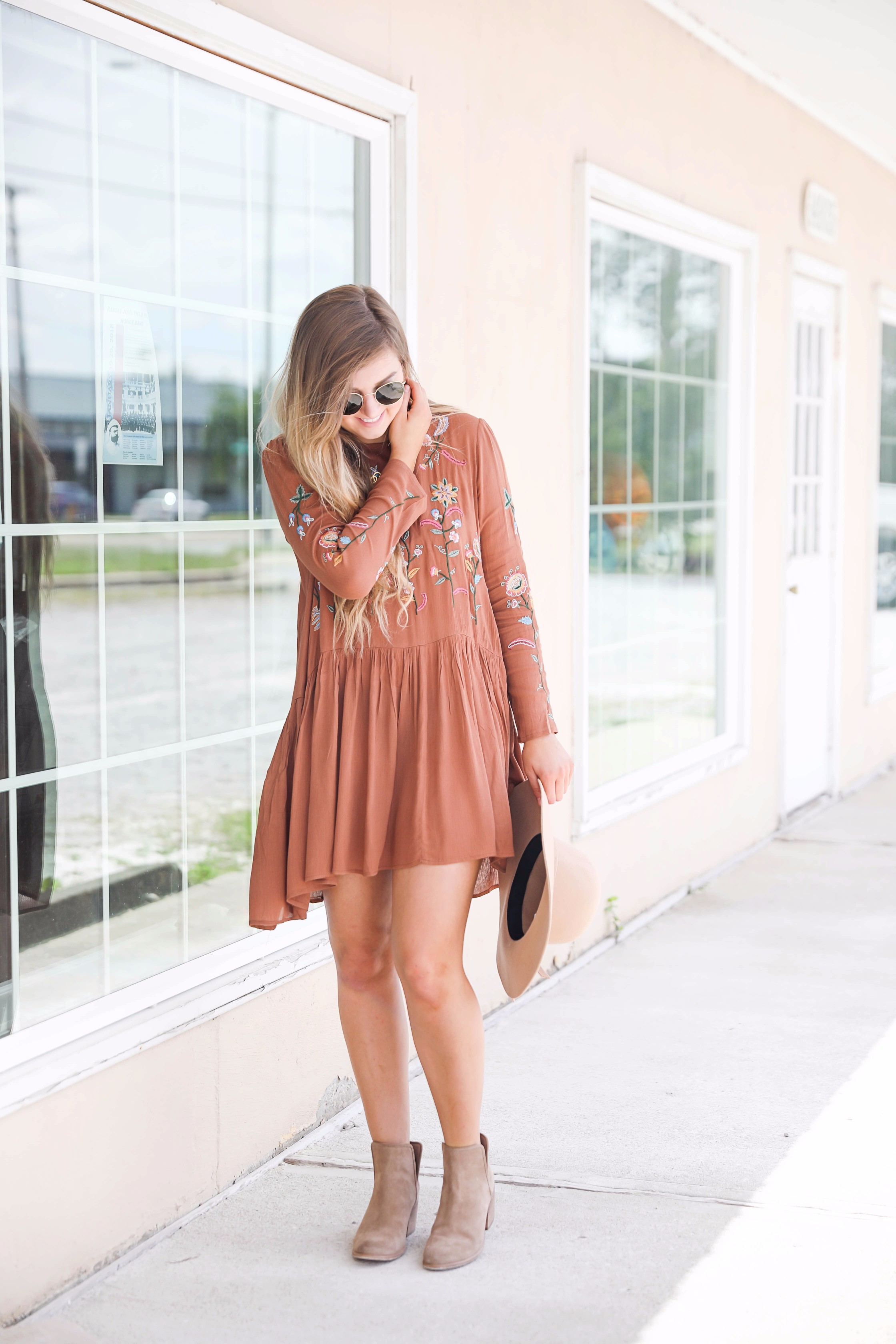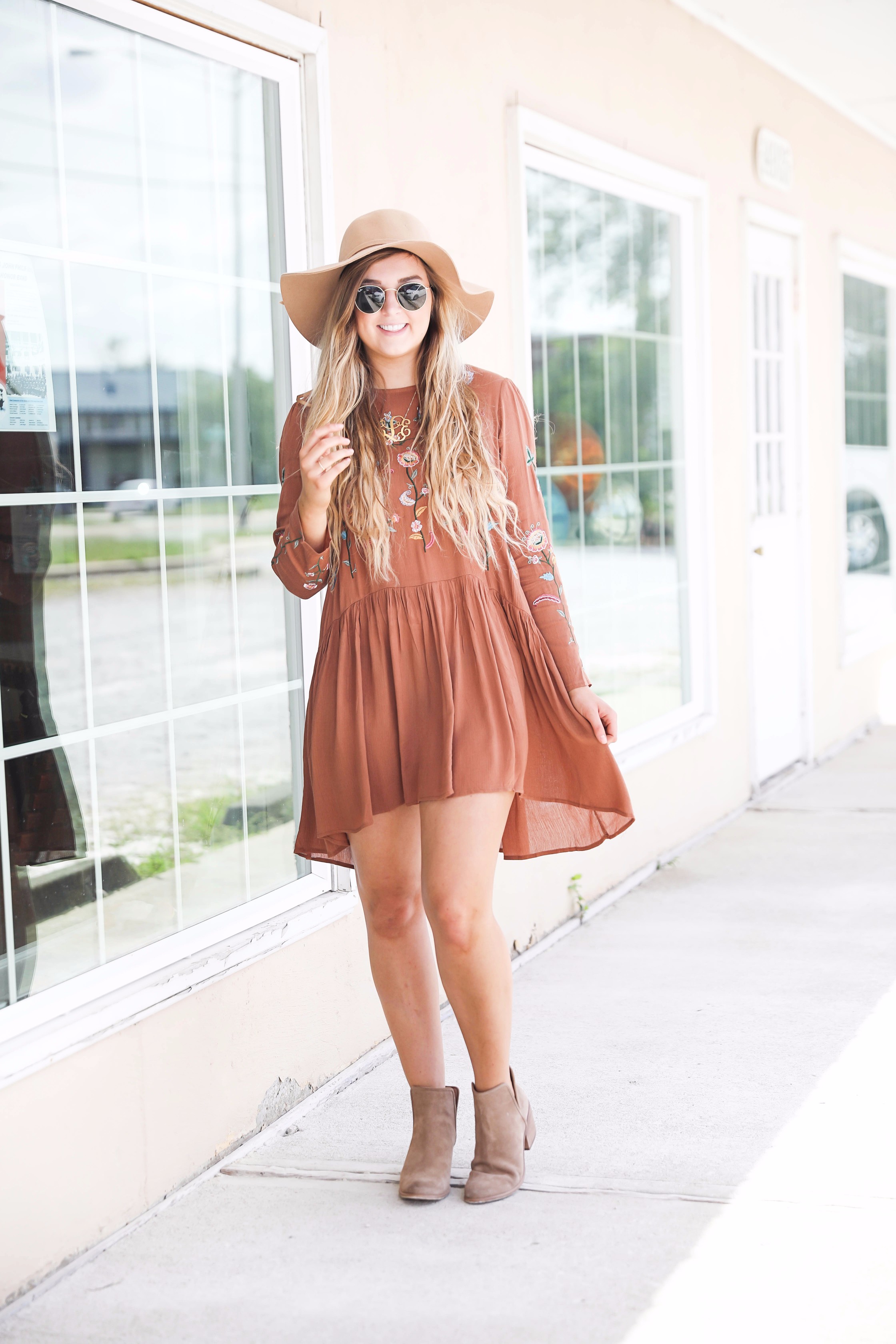 Nothing says fall is coming like pumpkin candles burning, weather cooling down, trees starting to change……and a cold. Haha I wish I was kidding! I have the worst cold right now, but it definitely makes it feel like fall is coming. I am sitting in bed right now with a box full of tissues next to me (and a gross pile of used ones…) and I am patiently waiting for bedtime because all I want to do is sleep. Thank goodness for fake tan and make up making me look a bit more alive in these pics!
Sorry for complaining – I just hate being sick! Especially because it makes me less productive. I haven't been on top of my sh** lately lol! My boyfriend is back to school about an hour away and he usually takes 50% of my blog pics (my mom takes the other half). So whenever we're together now I would rather just spend time hanging out rather than shooting! Plus my classes have started and I am still trying to balance everything else I have going on.
Anyways, fall is about to hit Daily Dose of Charm so get ready! I have been shopping sweaters, cardigans, long sleeves, scarves, and more to prepare! I am also getting ready to transform my room for fall which is always so exciting! I am so sad I don't have an apartment right now because decorating is my favoring thing ever and I always have so much fun changing things up for the seasons. Get ready for a summer room tour then a fall one following soon after (I am filming the summer one this week)!
This dress is going to mark my first official fall post. I love the embroidered details and I think the color is perfect for autumn! I paired it with a tan floppy hat and I think it really made the outfit! Plus of course the booties! Cheers to fall *raises a PSL*
xoxo,
Lauren Emily Lindmark
Copyright © 2017 dailydoseofcharm.com