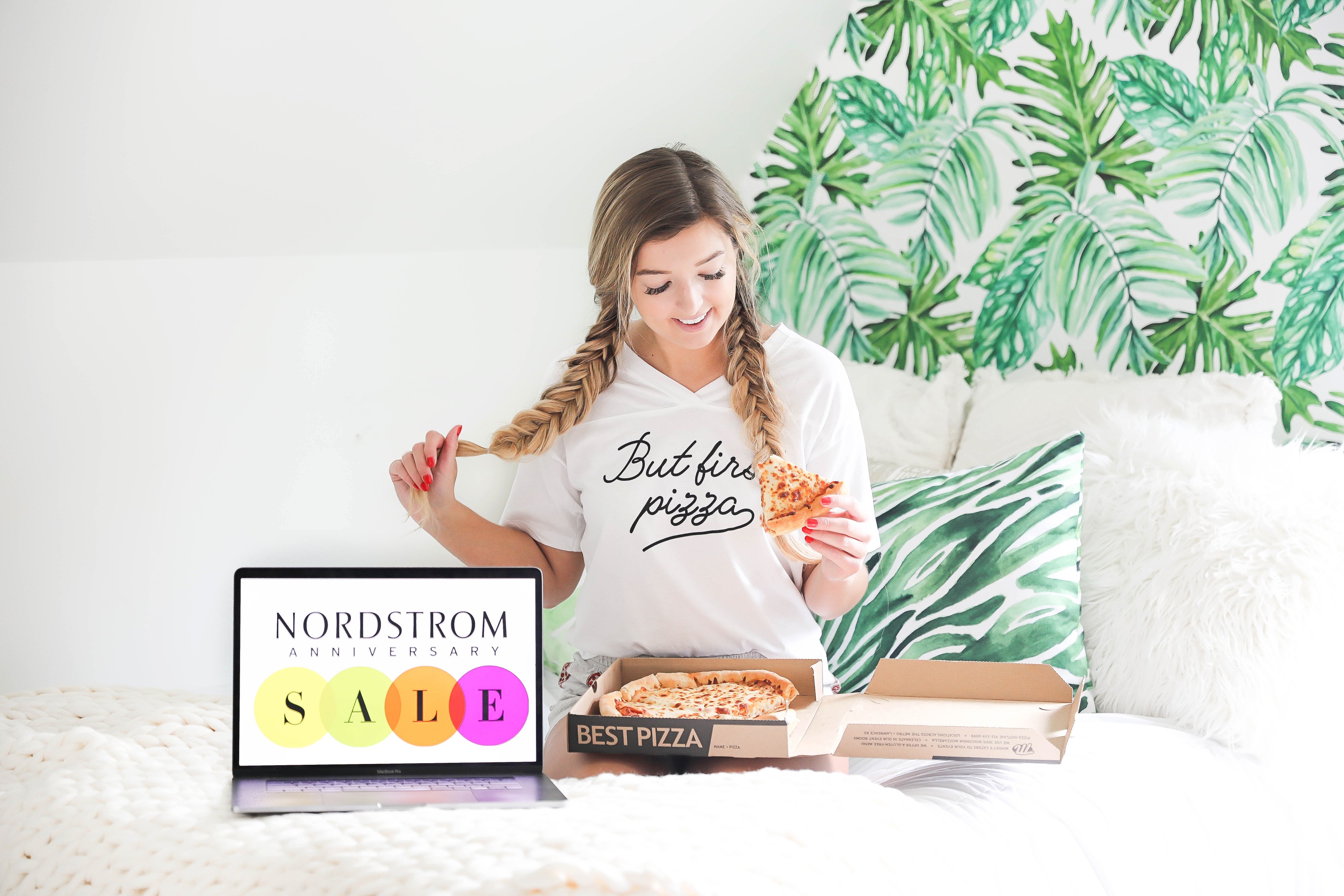 Everything You Need to Know About the Nordstrom Anniversary Sale | What to Expect from the Sale and on My Blog + OOTD
It's the moooost wonderful time of the year! Nope, not Christmas! However, it might as well be. It's the Nordstrom Anniversary Sale! This is one of the biggest (and best) sales of the year! All your favorite brands, styles, accessories, shoes, beauty products, home decor, and more! This sale is something that makes me super nostalgic. Growing up my parents would give my sisters and I a budget for back to school shopping and I would spend all of mine at Nordstrom! I have always loved this sale! So, I wanted to go through and tell you all my tips and all the details you need to know!
But first – how cute is this Pizza PJ set?! I found it the other day and thought it was so adorable (I am wearing a size small). Plus you can't beat the $15 price tag! You can find me wearing this in bed, eating pizza, and shopping the sale this week!
When is the sale?!
Okay first things first – when can we start shopping?! There are a few different dates you need to know:
July 11
This Wednesday at midnight all level 4 Nordstrom card holders can begin shopping the sale online then in store all day! The Nordstrom Sale will be blocked off so no one else can shop it. My parents are level 4 so this is when I will start shopping – which means I can get early access and find all the cute things to share with you guys to make shopping easier for you!
July 12
The next day the "Early Access Sale" begins. This means at midnight all Nordstrom cardholders are able to shop the sale before it opens to the public! Things start selling out during early access so your best bet for the sale is to apply to become a card member!
July 20
The sale opens up to the public! Everyone can start shopping!
August 5
Last day of the sale!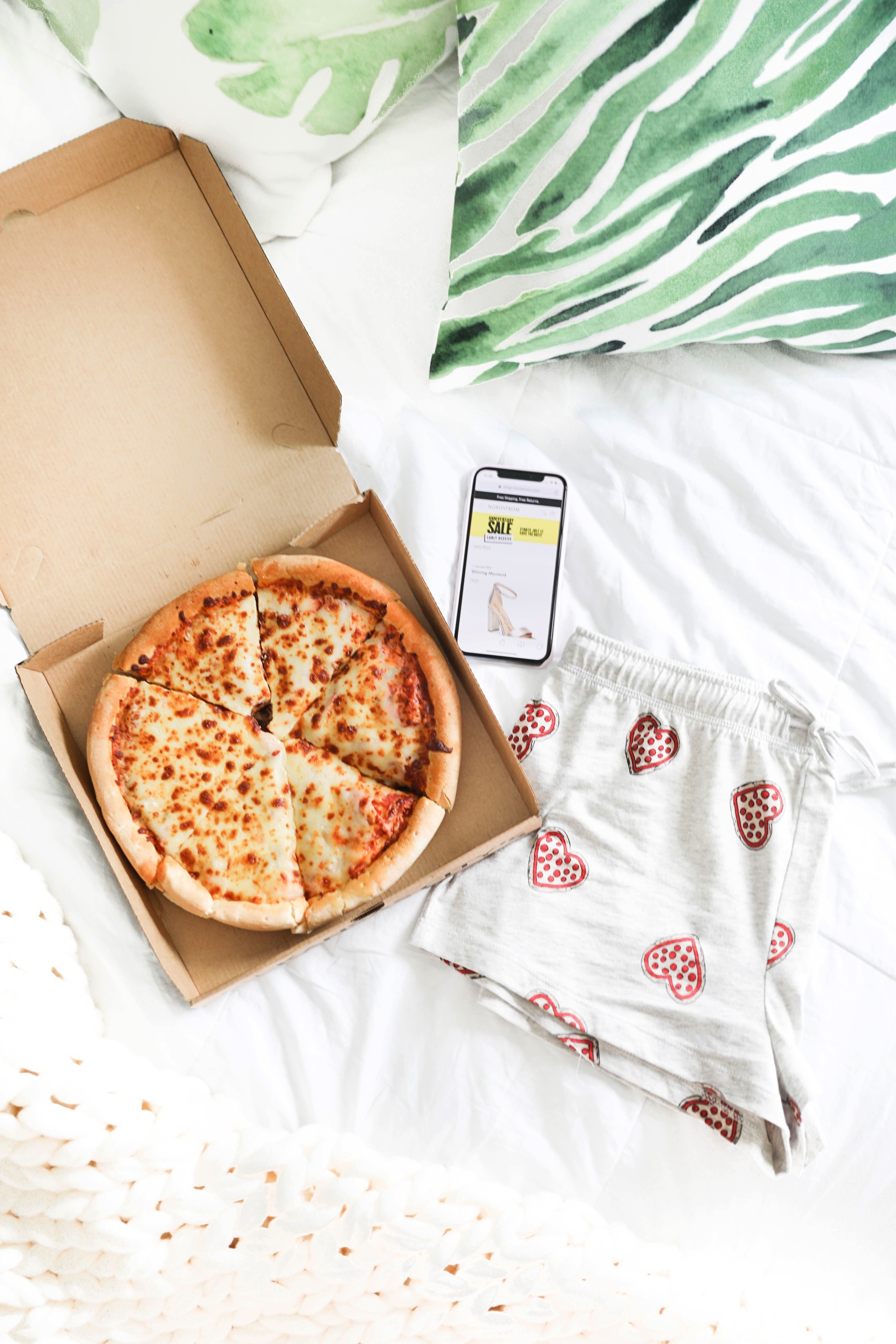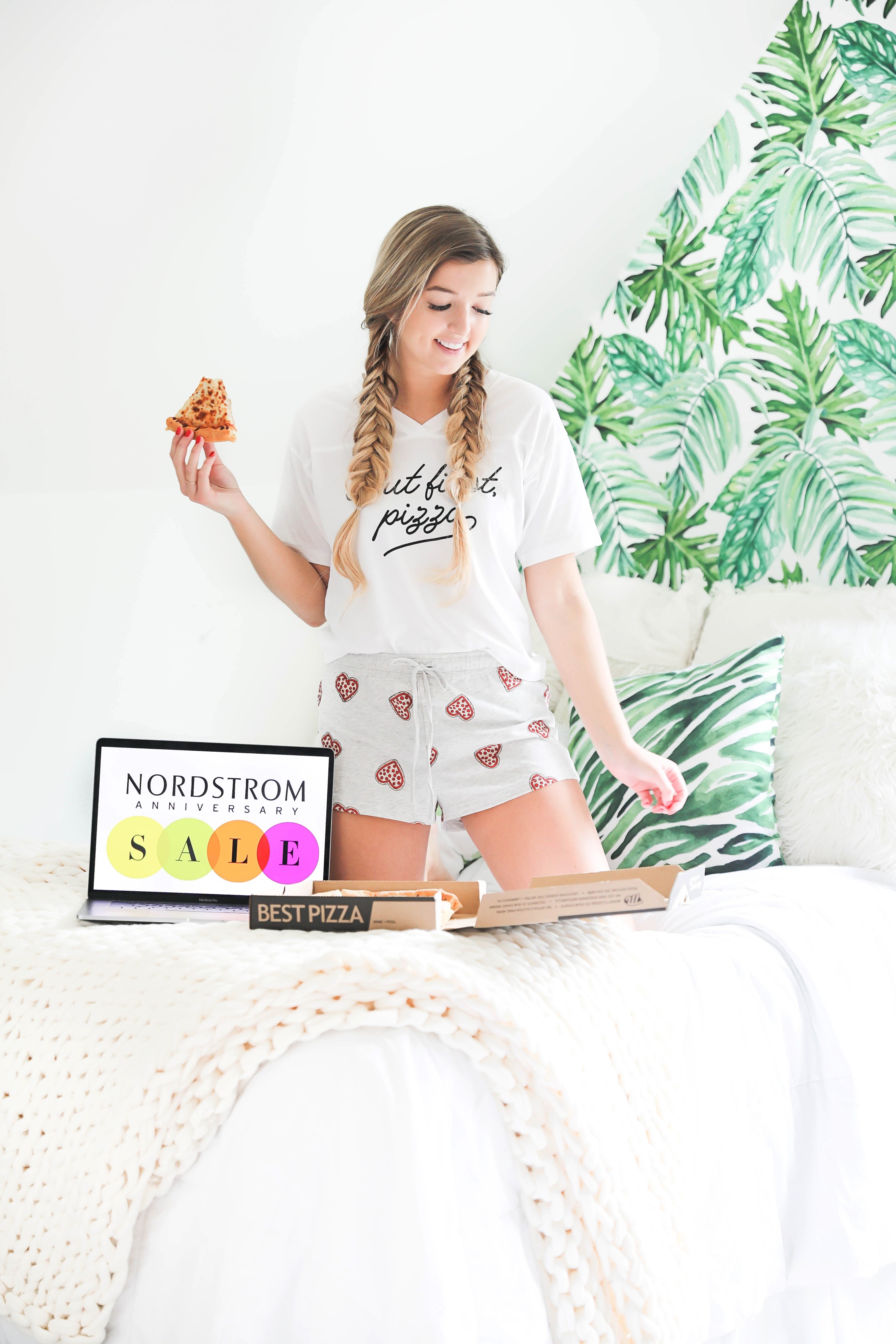 What is included in the sale?
Clothing
This year they not only have fall clothing, but they also have some cute summer clothing and bathing suits included! This is a great time to prepare for the months ahead though. They always have adorable sweater and cardigans plus high quality jeans! They include all your favorite brands, such as Adidas, Zella, Free People, Hunter, and more!
Shoes
This is always one of my favorite parts of the sale! One year I snagged some Frye Boots on major sale and I always buy a few pairs of booties! They have so many cute pairs every year!
Accessories
Jewelry, bags, and more! I bought two adorable Rebecca Minkoff bags last year that were on super sale! This is the time where you buy things you wouldn't normally buy year around!
Beauty
They always have fun makeup, hair, skin, and body products on sale! My favorite part of the beauty section is their gift sets. I got a set of beauty blenders last year on major sale! They also usually have the T3 curling iron set on sale!
Home
They also have cute hime decor on sale!
How to Shop
There are two ways to shop, online and in store! I love online shopping (I mean who doesn't like shopping in bed wearing their pajamas), however, my favorite way to shop for this sale is in store! I love the whole "experience" you get. I know a lovely gal at the Oak Park Mall Nordstrom location in Kansas City that I always get appointments with – not only for the sale, but all year around! She knows me well so she pulls all my favorite clothing for me and will help me shop! I asked her permission to share her contact info with you guys so you can set up an appointment to shop with her (it's totally free – you just get your own personal shopper)!
Her name is Taylor Kalush and her email is taylor.c.kalush@nordstrom.com! Gather some friends and you can all go together! Tell her I sent you and describe your style, your favorite brands, etc. She is AMAZING!
More Shopping Tips
1. Make a list of what you are looking for before the sale starts. It's so easy to get lost down the pages and pages of sale items.
2. Know your budget! You can categorize the things in the sale by price to make it easier, setting the price limit to $50 helps you narrow down your searches!
3. Buy as soon as you can. Things sell out super fast in this sale so if you like something snag it before it is gone!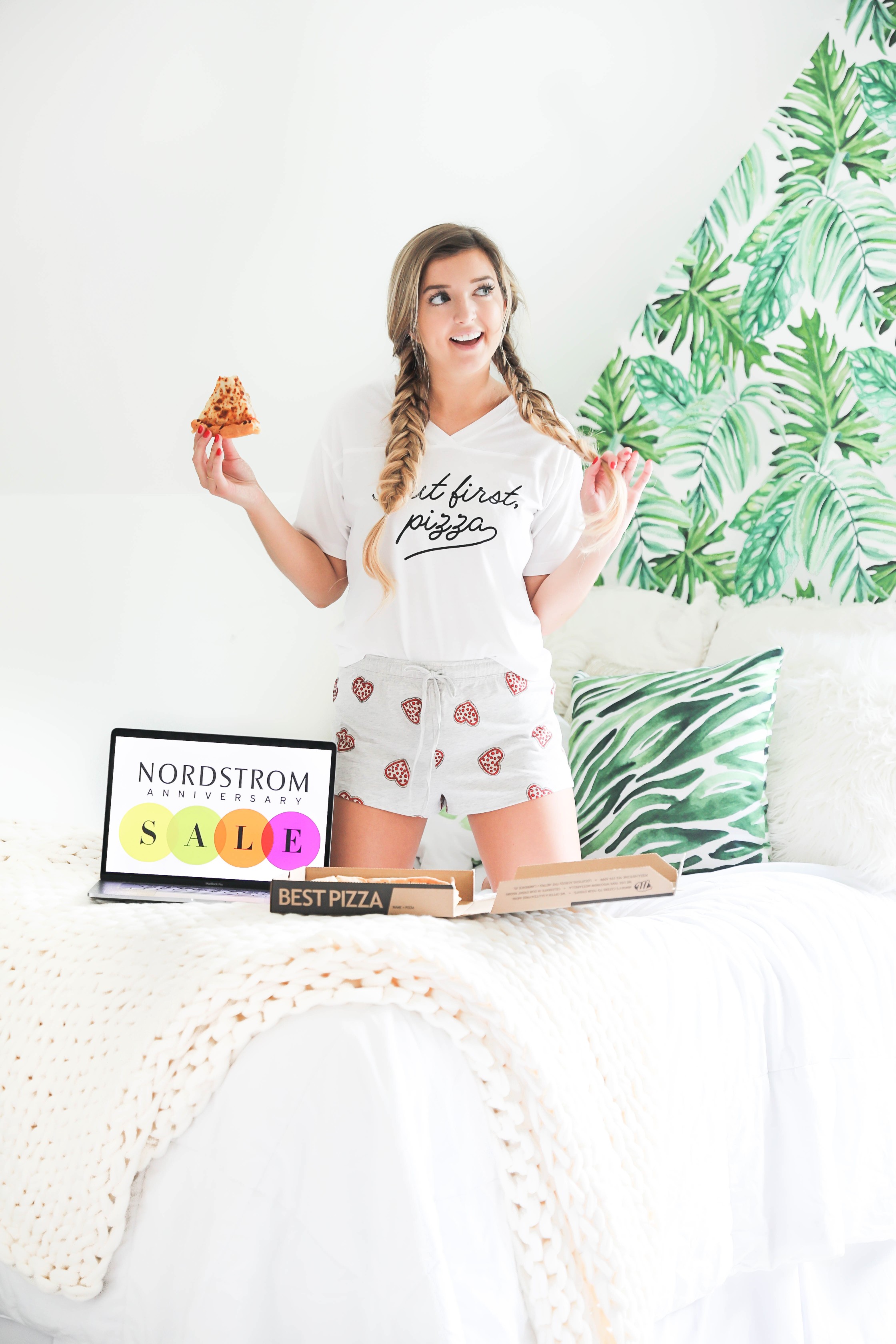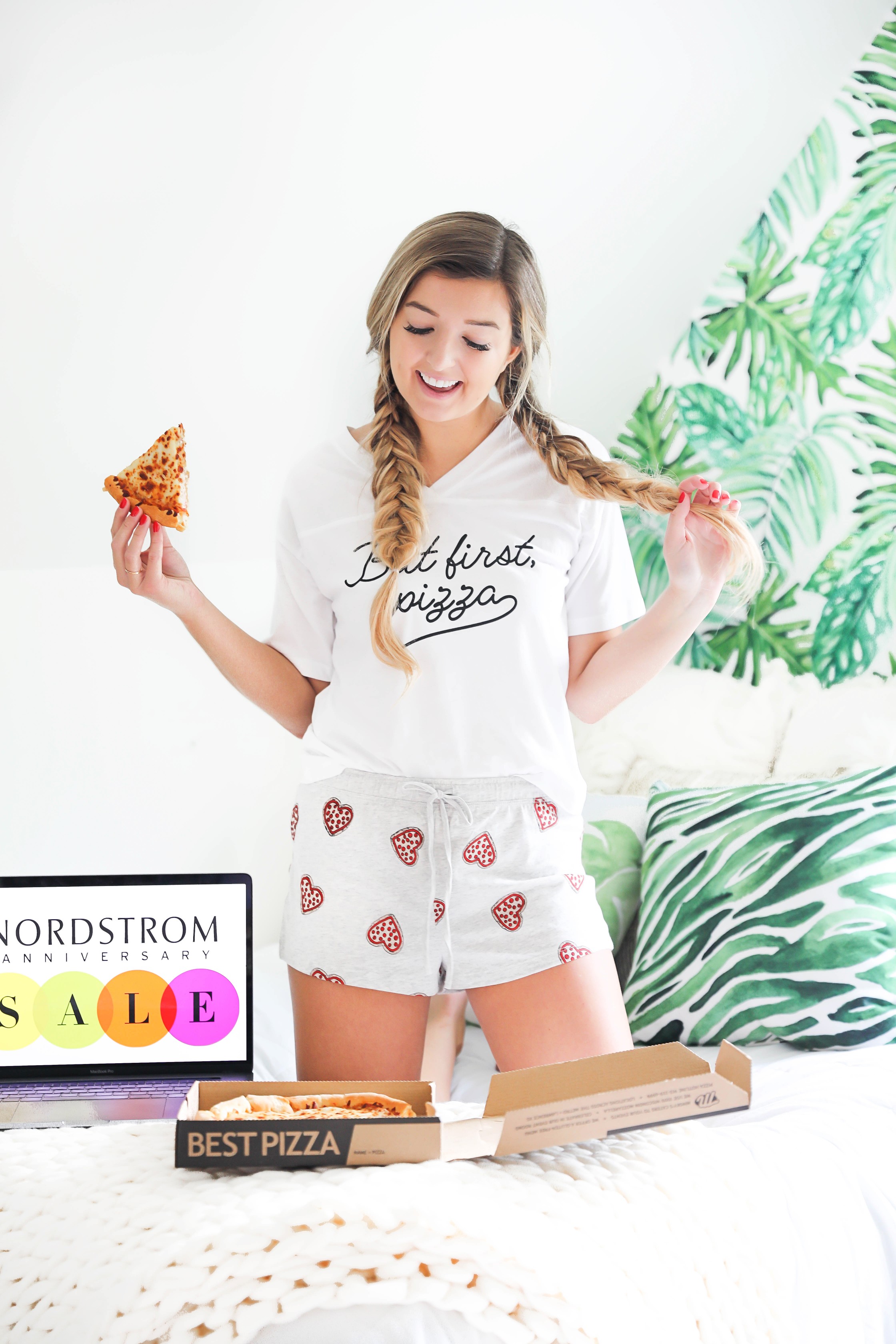 What to expect on my blog?
You may have noticed I have a tab on the top of my blog under the header that says "Nordstrom Sale" and also on my sidebar you will find another "Nordstrom Sale" button. Check these frequently to see all of my Nordstrom Sale posts!
Also be on the lookout for some giveaways!
Thursday
Thursday I will be posting my first post which is a shop with me video along with a try on haul of some of my favorite items I found in-store!
Friday
I will do a full post on what I actually bought in-person from the sale!
Weekend
Bonus posts for the weekend! I will begin doing roundups of some of my favorites from the sale!
Weeks to come
More occasional sale posts with more of my purchases and re-stocks along with some more roundup posts! If there is anything else you guys want to see let me know!
I hope you guys are excited for this sale! It really is the best one of the whole year!
xoxo,
Lauren Emily Lindmark
Pin on Pinterest for years to come!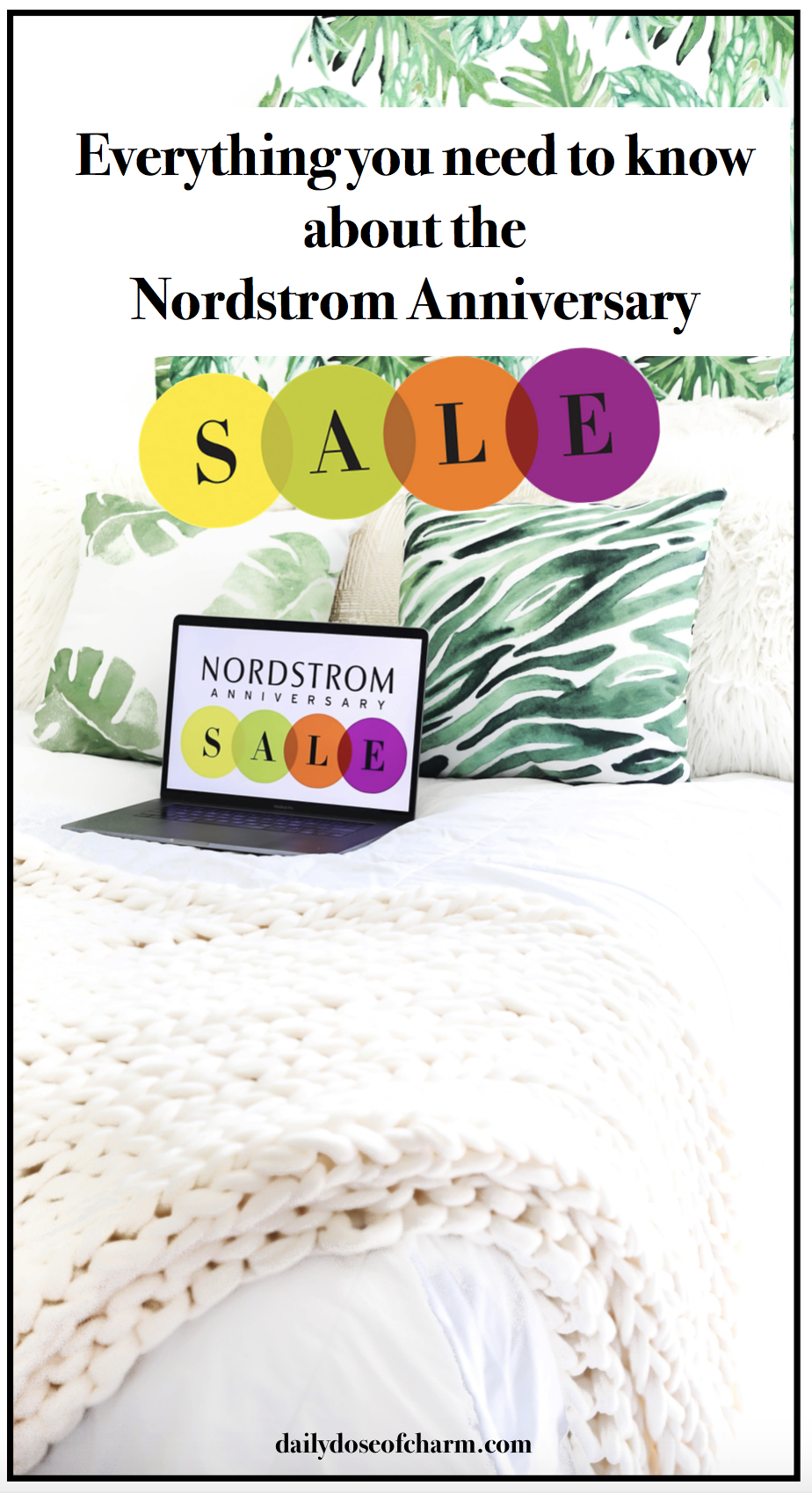 Copyright © 2018 dailydoseofcharm.com