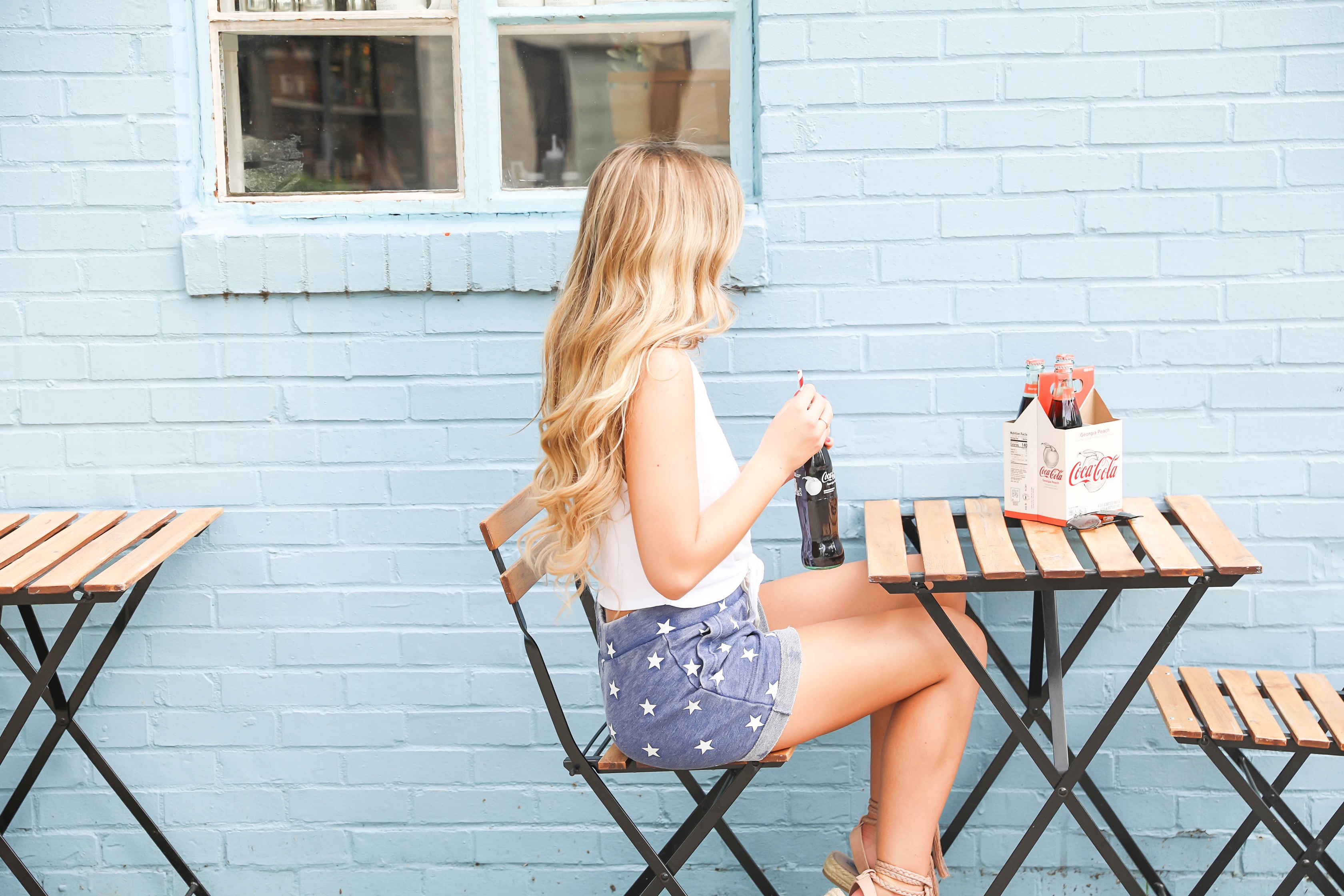 Happy Fourth of July 2018!
Happy Fourth of July babes! Fourth of July has always been one of my favorite holidays, sure I love the fireworks, patriotic outfits, and yummy food – but more than anything I love my family's tradition of being at the lake! My older sister has been out of town all summer and she is finally home so my whole family is currently there…except me. It sucks. Don't get me wrong, I am still looking forward to tonight. My boyfriend made plans for us and I am excited for them – he is the best! However, I have to study all day (for my two exams I have tomorrow) until then. It's weird not being at the lake with my family. We are all so close and we love our traditions, so I am feeling some major FOMO. I think I remember one Fourth of July as a kid that we did not go to the lake, but other than that I have spent every year of my life there!
Enough of the sad stuff though, I don't want to be a downer! I really do love this holiday and I know tonight will be a blast! I took these fun photos when I was in Lexington, KY and I love them! I think photos with coke bottles are so cute, they just feel so patriotic! I am wearing these super comfy star shorts and tied white top. Outfit details below!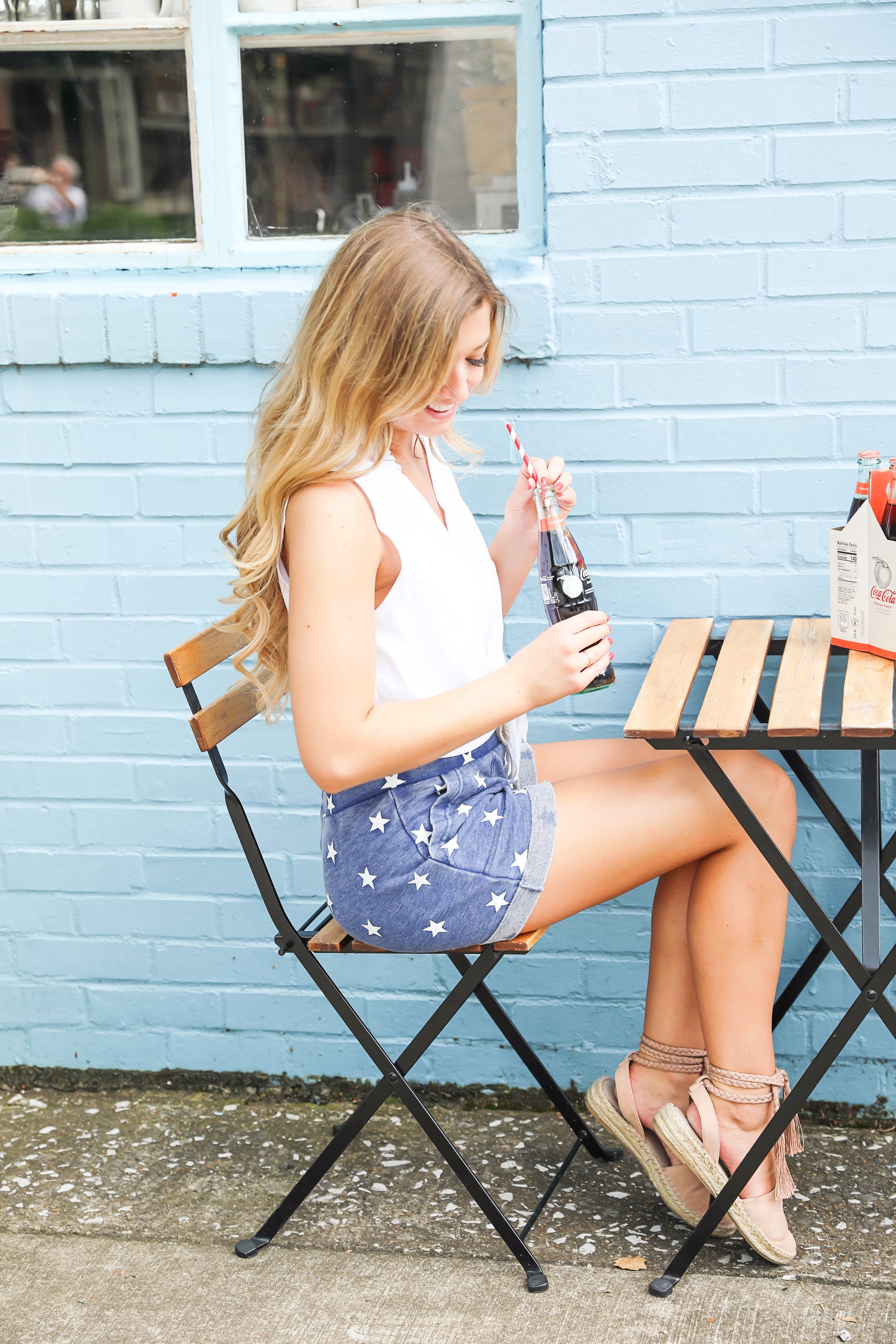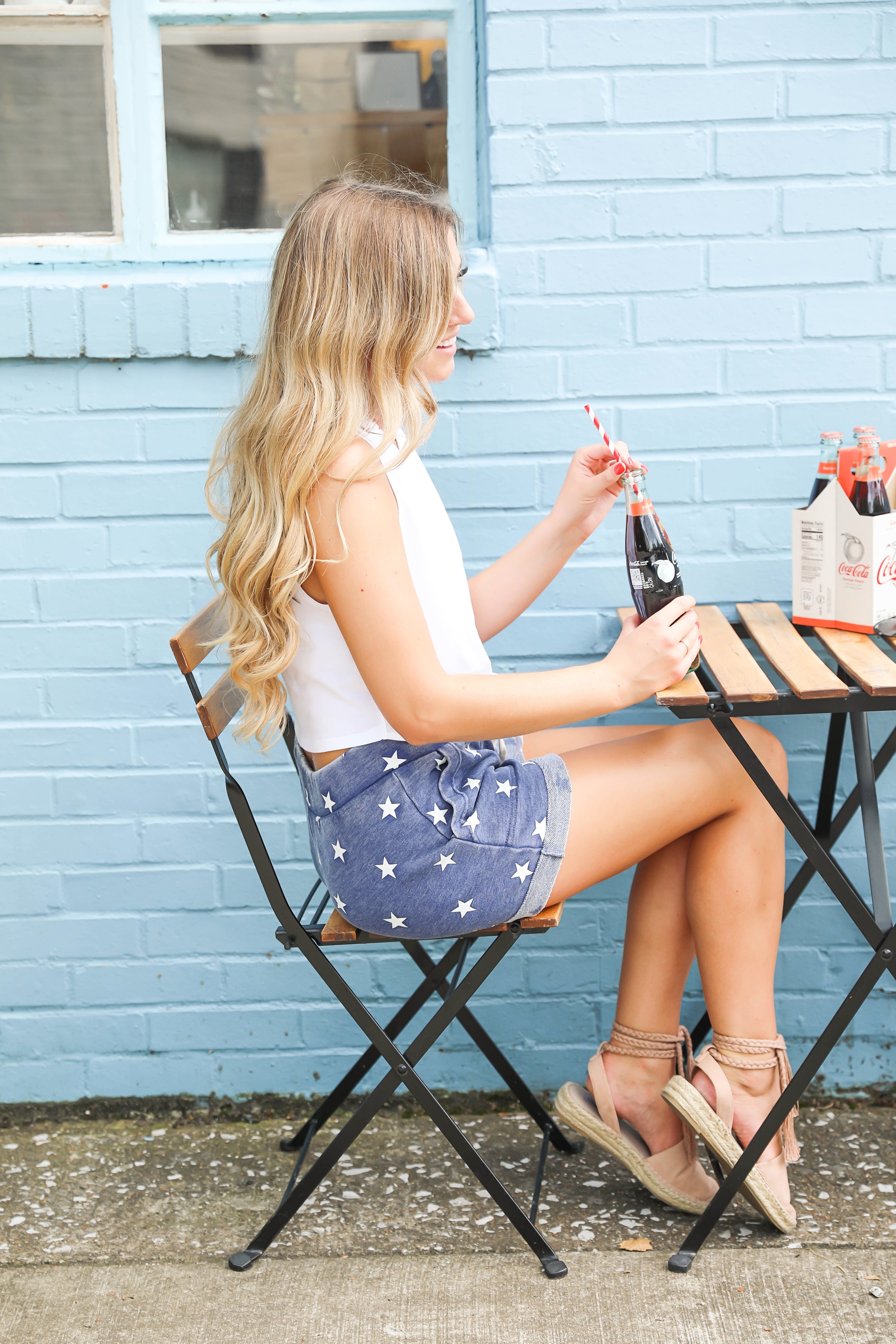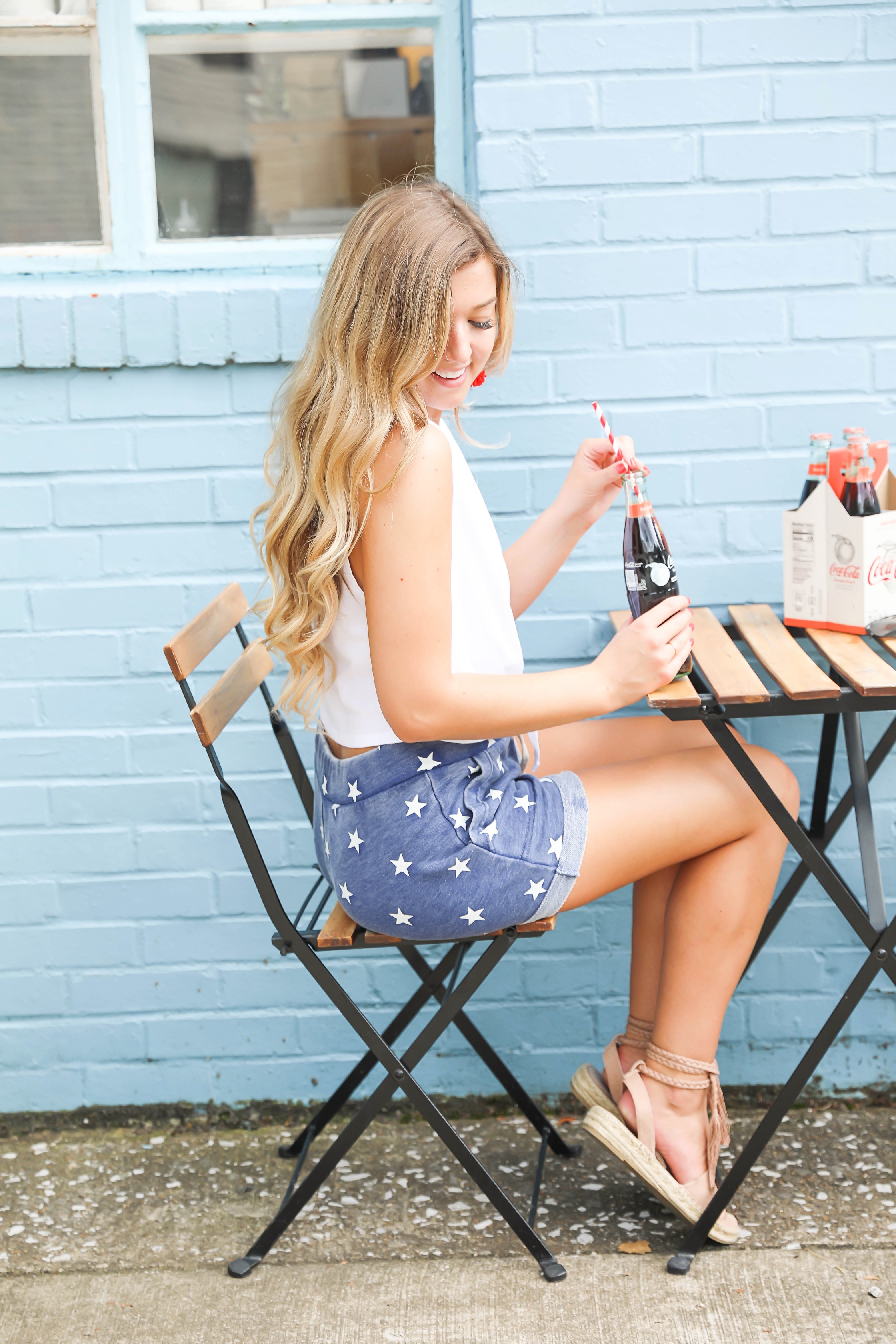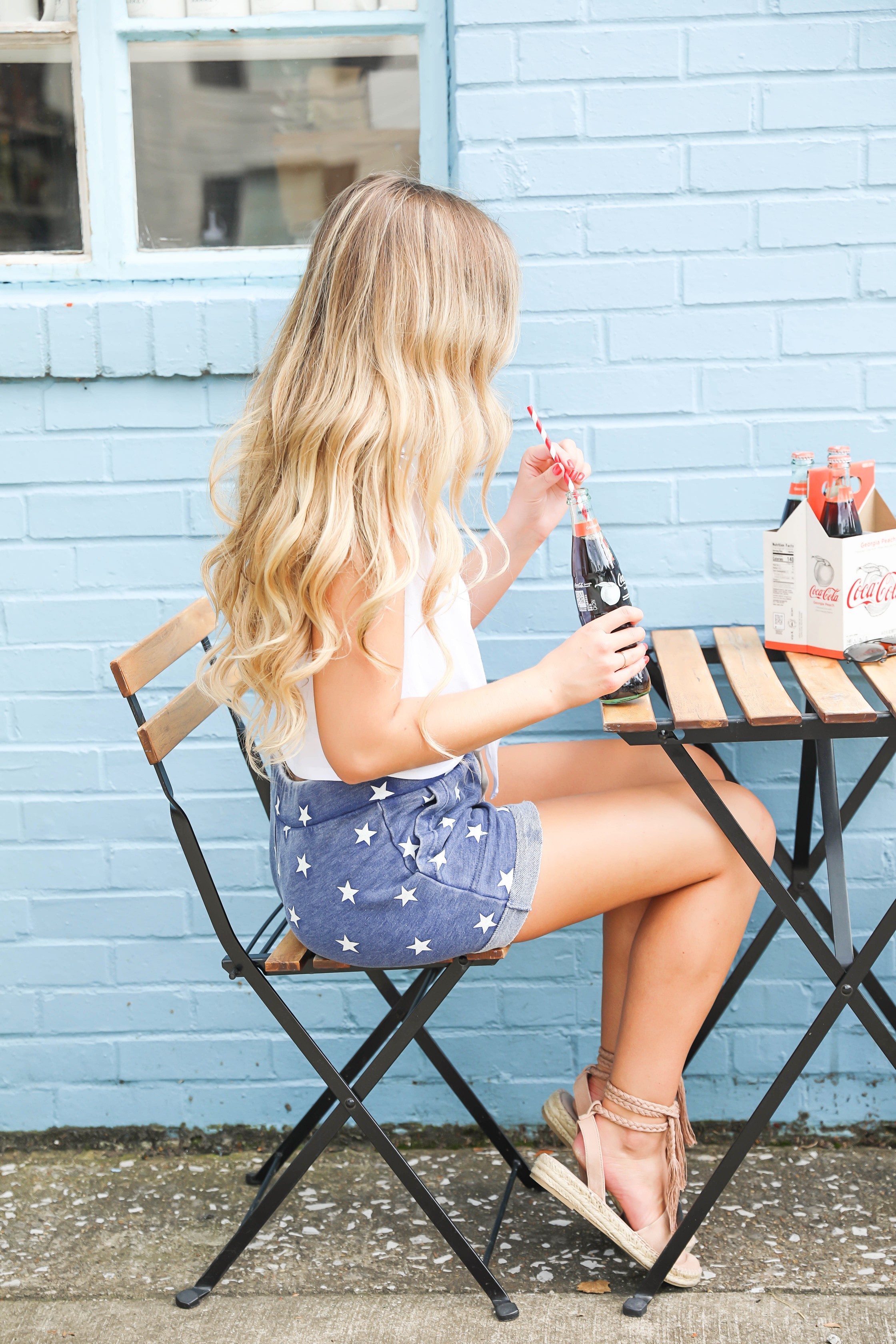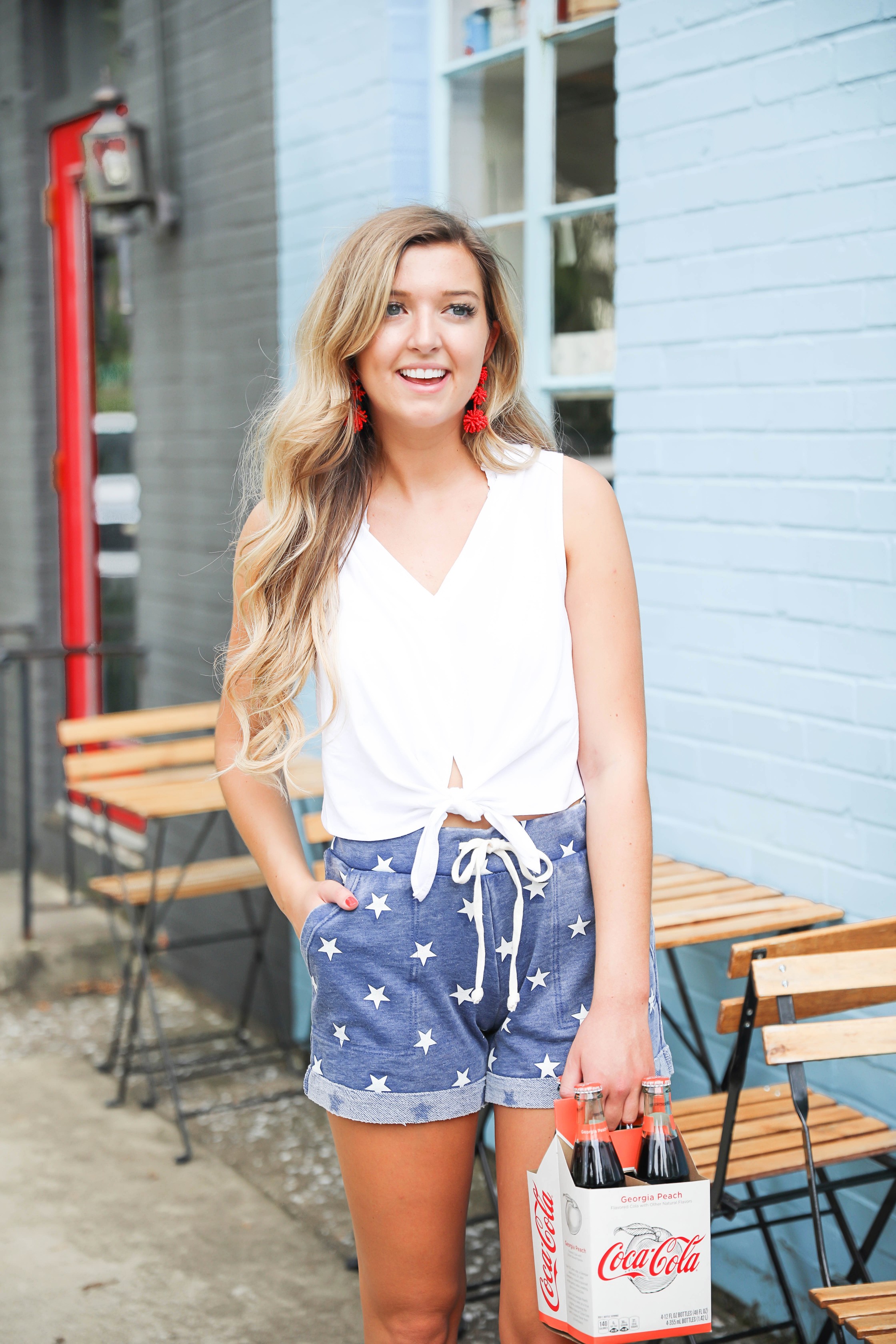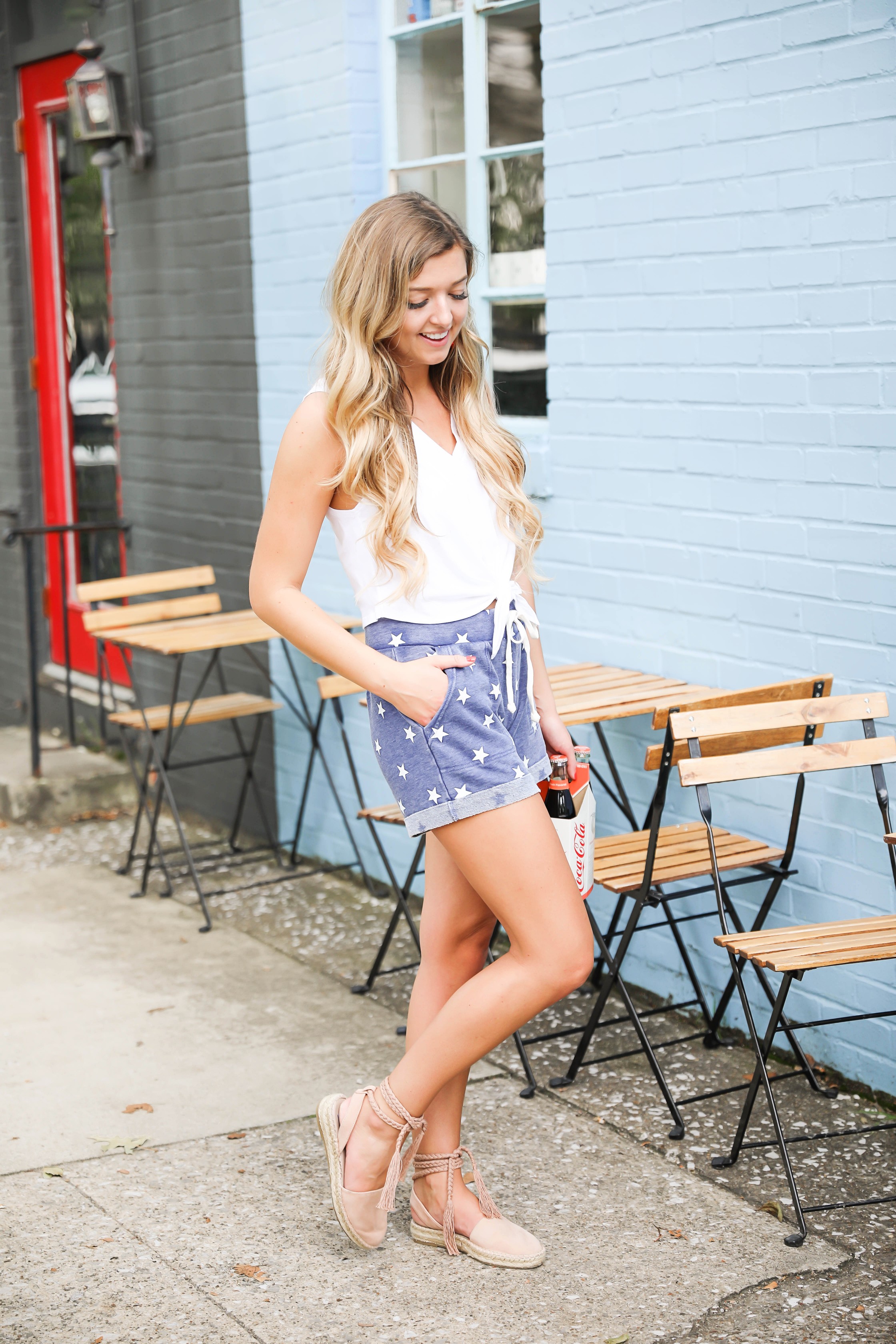 I love how versatile this top is. Finding cute white tops is the best! Plus this one is inexpensive. I want to show you guys my Fourth of July swimsuit, but for now here is a link!
Keeping this post short and sweet so I can spend the day studying. I already decided I will study outside by the pool this afternoon so I am looking forward to that! I hope you guys all have a fun day with family, friends, and lots of food!
Shop this look + similar! Plus My Fourth of July Swimsuit!

xoxo,
Lauren Emily Lindmark
Copyright © 2018 dailydoseofcharm.com