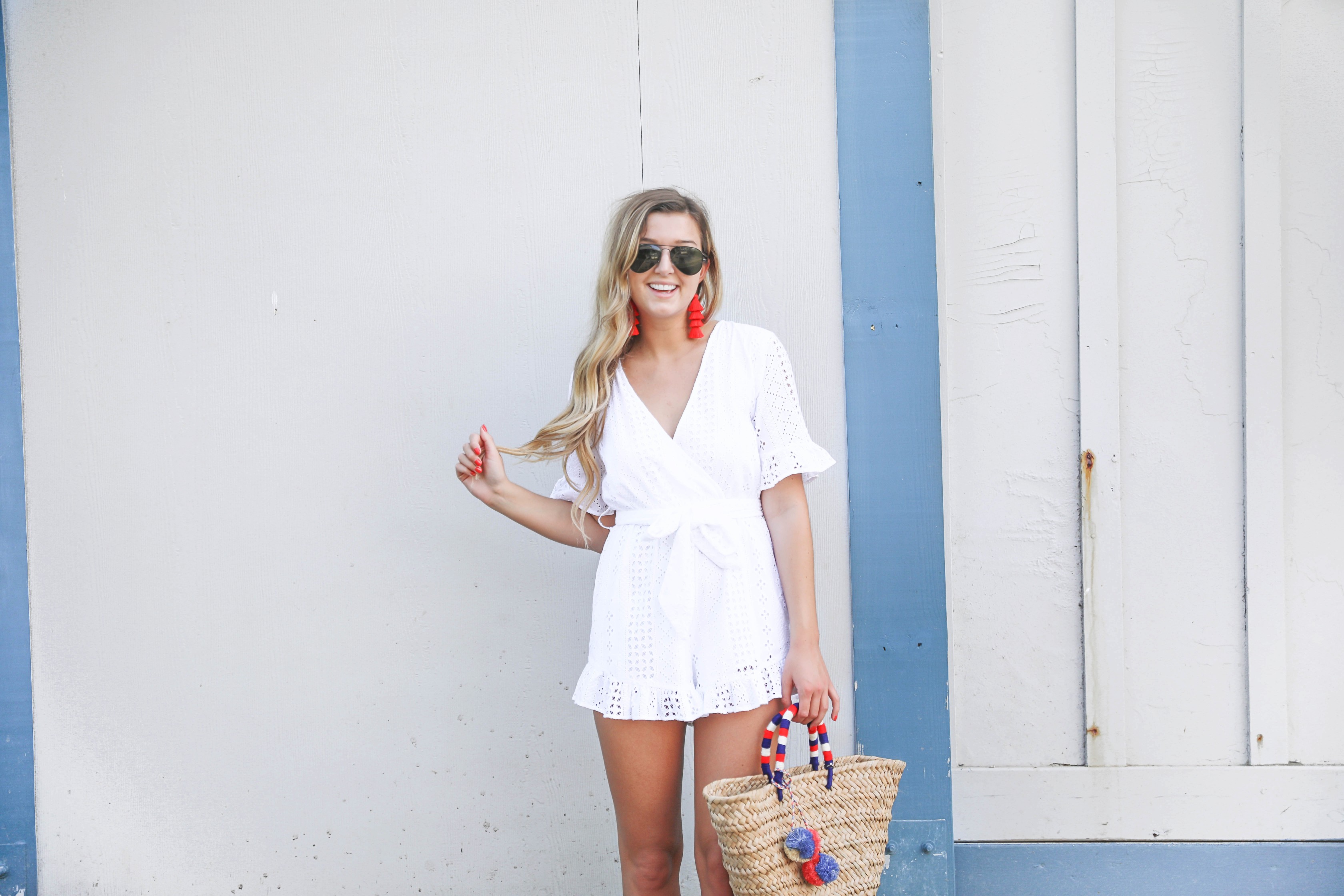 Ruffle Romper | Fourth of July OOTD Idea
So obviously we are one day away from the Fourth, so you don't have time to order this look. However, I still wanted to share it with y'all because I love it and this romper can be worn all summer! I have been loving white rompers lately (I just shared one Friday hehe) because they are so easy to accessorize any way you want! You can wear it casually or dress it up with some fun statement pieces!
I paired mine with this adorable Fourth of July straw bag (that is on sale so you can totally buy it for next year and it also comes in black pom poms too)! I also threw on my trusty red tassel earrings and Marc Fisher wedges – both of which you have seen on the blog a million times! No shame – I love them!
My mom and I were taking these photos at the Kentucky Horse Park in Lexington and while we were outside a barn a nice gentleman came up and started talking to us. When people see my mom and I out in public taking photos we get a lot of questions (and probably judgements haha), but this man was so nice! He brought out some carrots for us and let us feed this beautiful horse (photo below)! I don't remember the horse's name, but he was a Triple Crown winner which was really cool! I have loved horses my whole life so it was fun to see and get a photo of!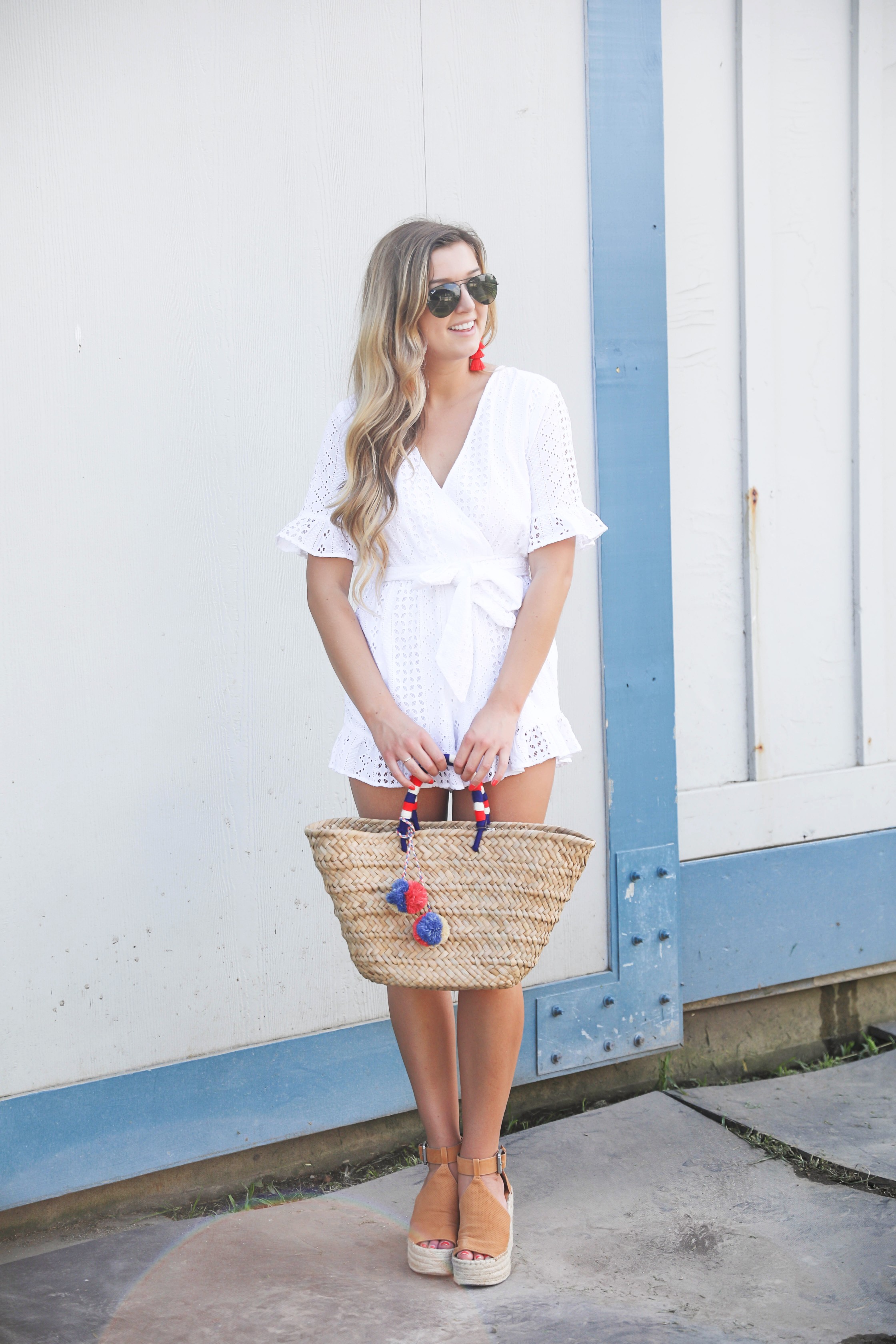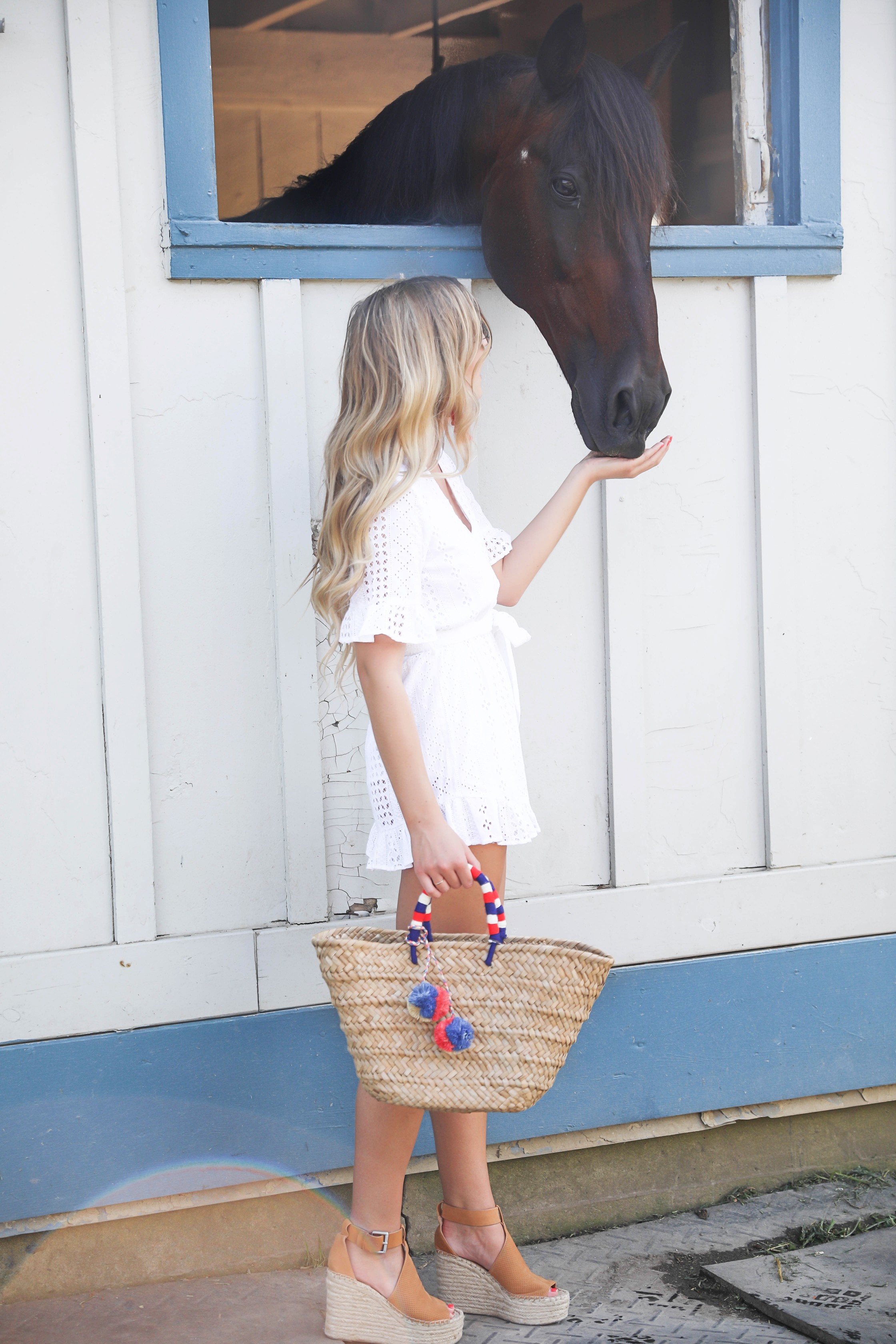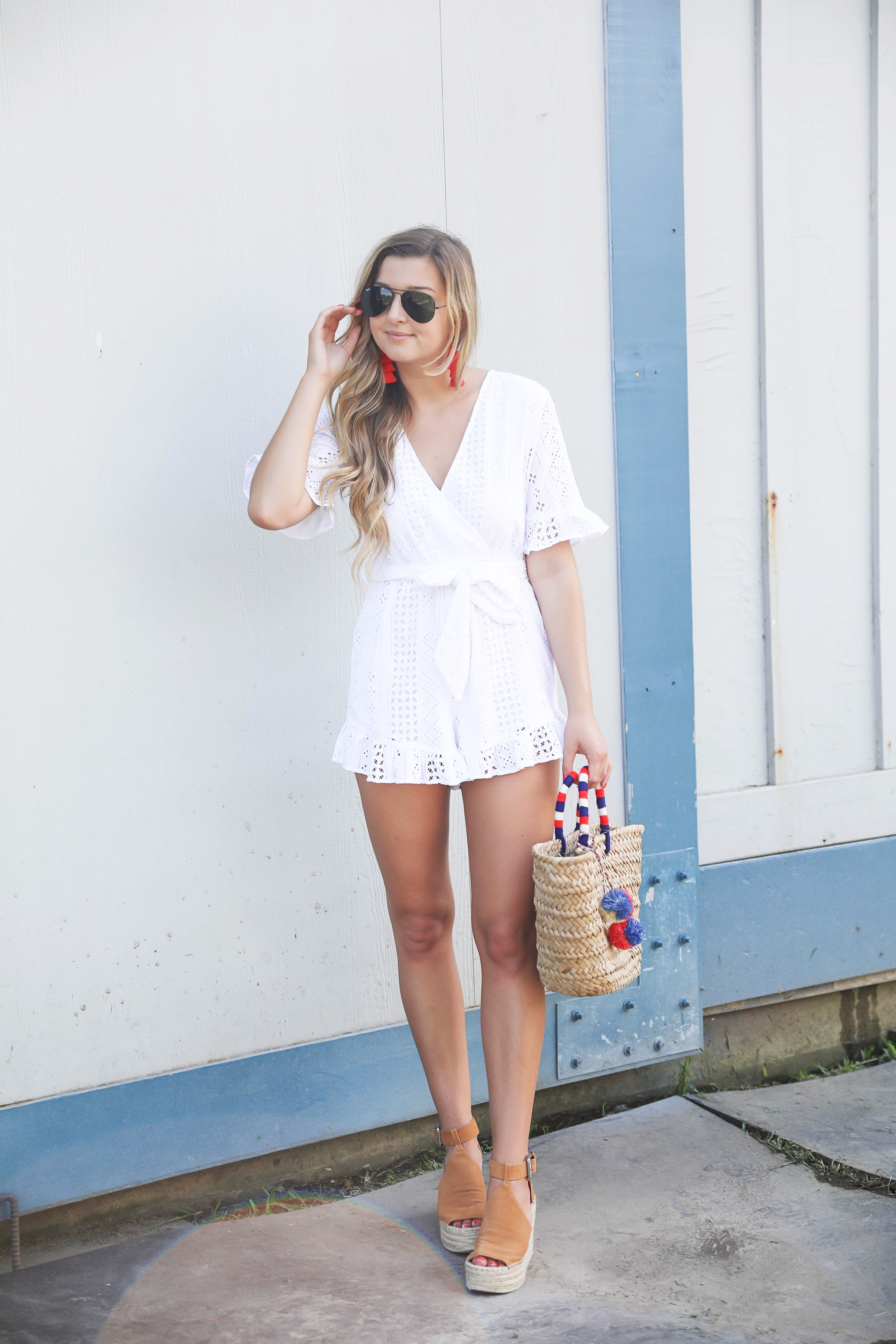 Keeping the rest of this post shorts and sweet because I have to keep studying for my two exams I have Thursday. I want to be able to have fun with some friends on the Fourth so hopefully I can get prepared today and tomorrow morning and have fun the rest of the day!
xoxo,
Lauren Emily Lindmark
Copyright © 2018 dailydoseofcharm.com