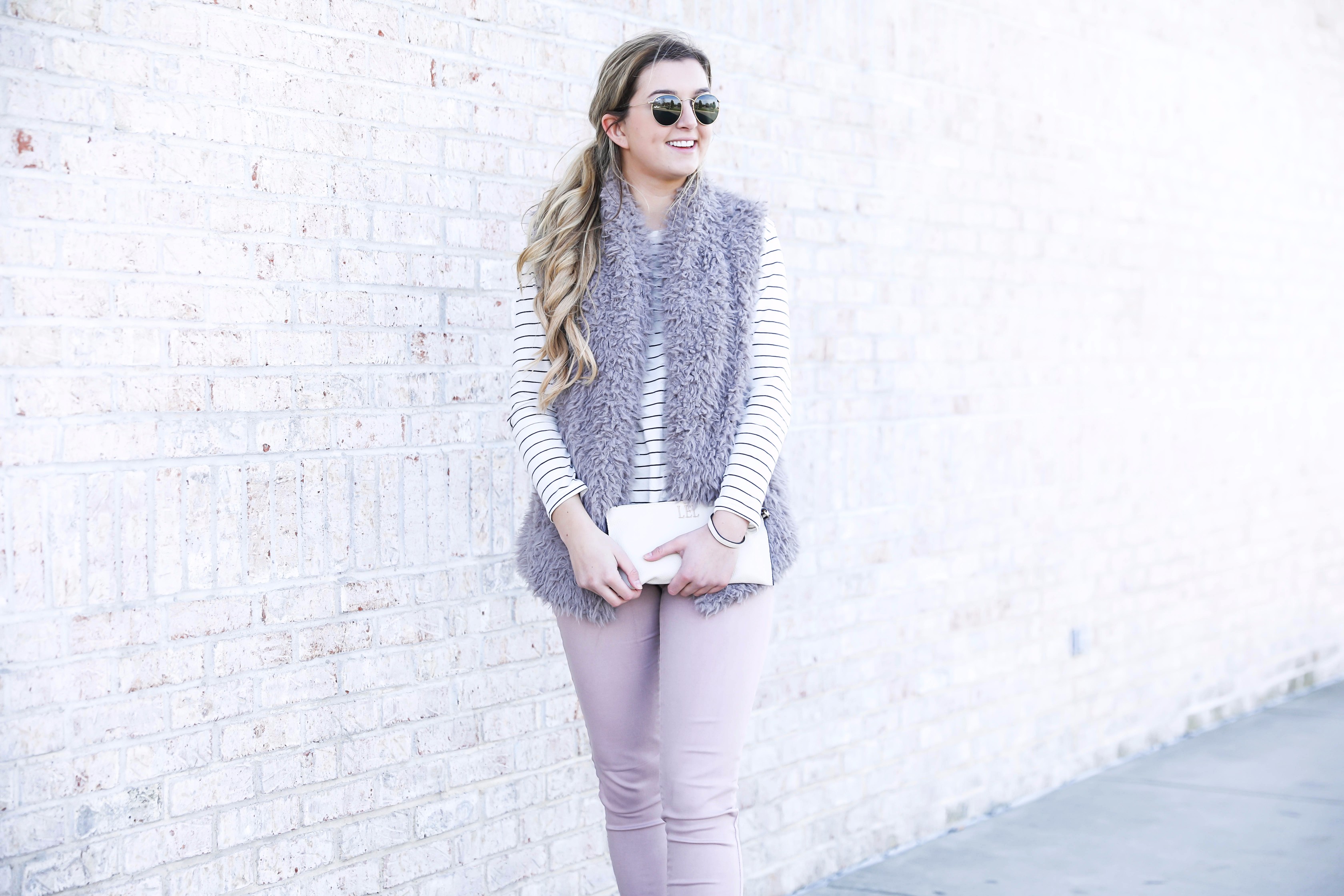 Happy November | Faux Fur Vest OOTD + Winter Blogposts
Happy November everyone! Can you believe October is over?! This last month really flew by, even faster than usual. It was an insane month. So busy and so many emotions. I kept super busy which was fun, but I definitely could use a week to just get my life back together haha! If only life worked that way! My room is a total disaster and I am feeling a lack of inspiration for my blog photography lately. I take a lot of my photos at the same walls in my hometown, and ever since this fall leaves post I have really missed finding new places to shoot! Some of my favorite posts are the ones I have done on trips where the scenery is different and fun – I want to do more of that! If anyone has blog posts or tips on finding inspiration send them my way, sometimes it helps to read other people's thoughts.
It was so cold and windy the day I shot these photos and it made me remember that that's how it is for most of the winter (and it's also why my hair is so crazy). Regardless of how crummy it was outside, this outfit is SO cute! I love vests right now. This one is so fuzzy and a classic that can be worn year after year! I paired it with this striped top that I have in two colors. I have it in black and I wore it with jeans a few weeks ago then a few days later with some athletic shorts! I love versatile tops!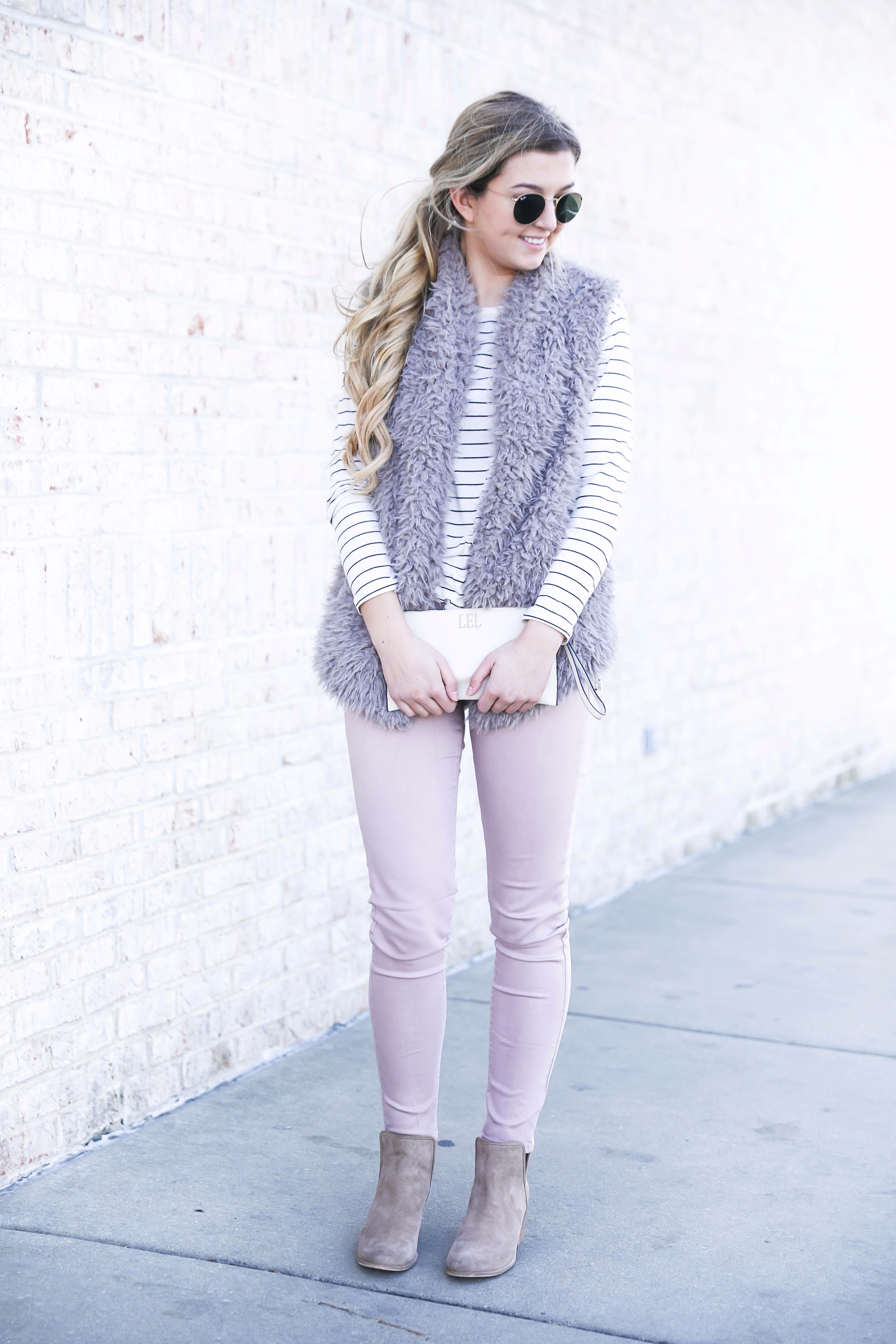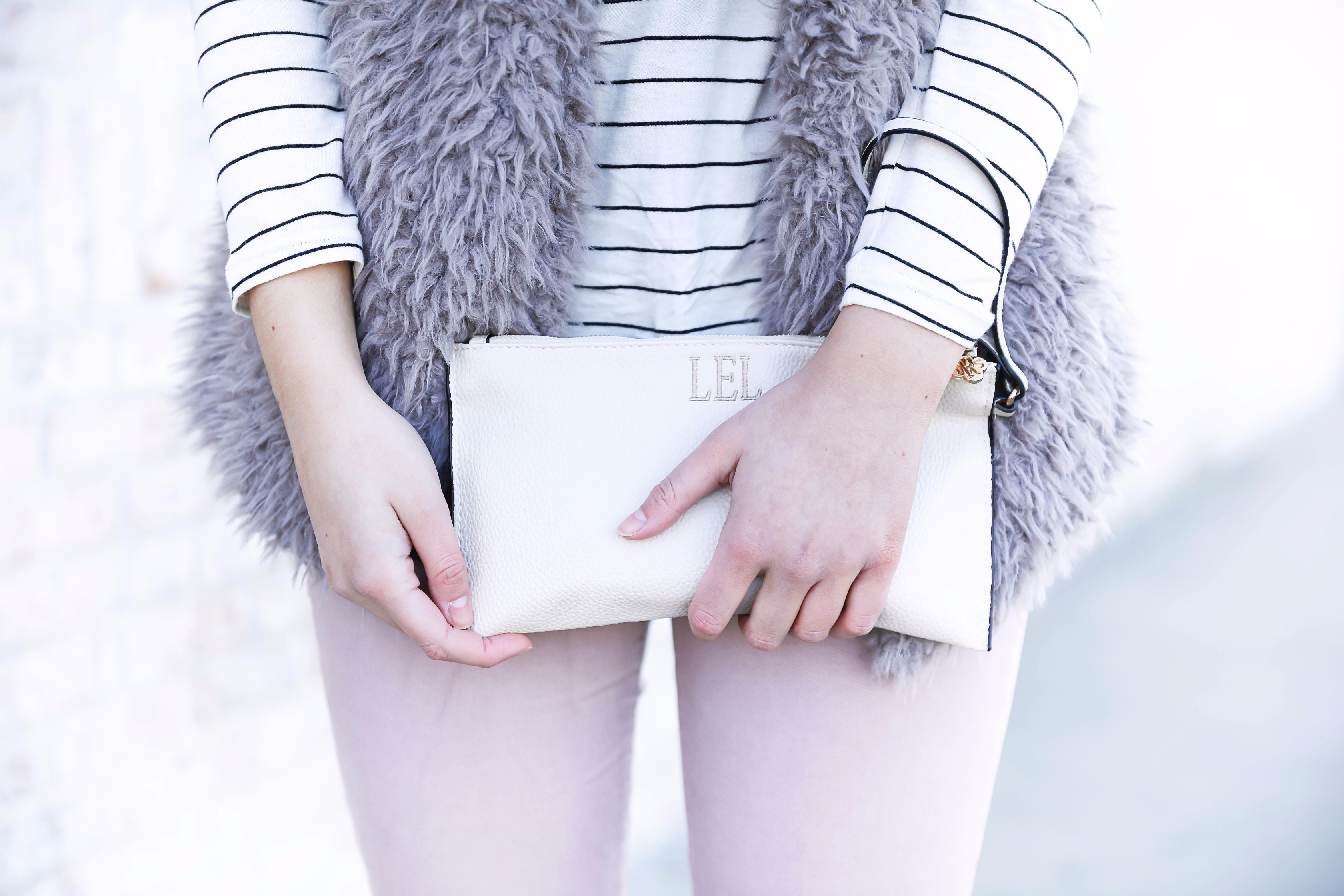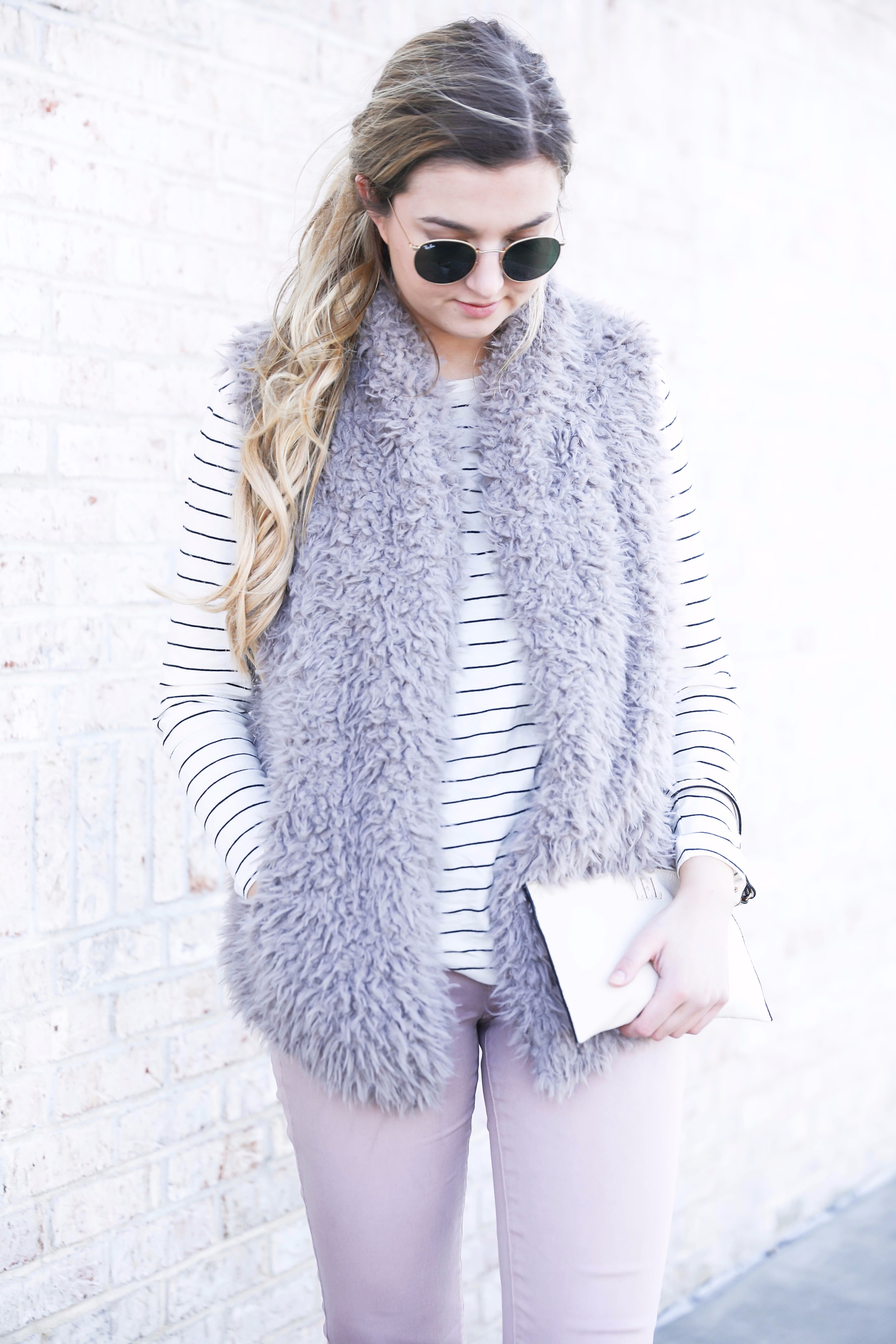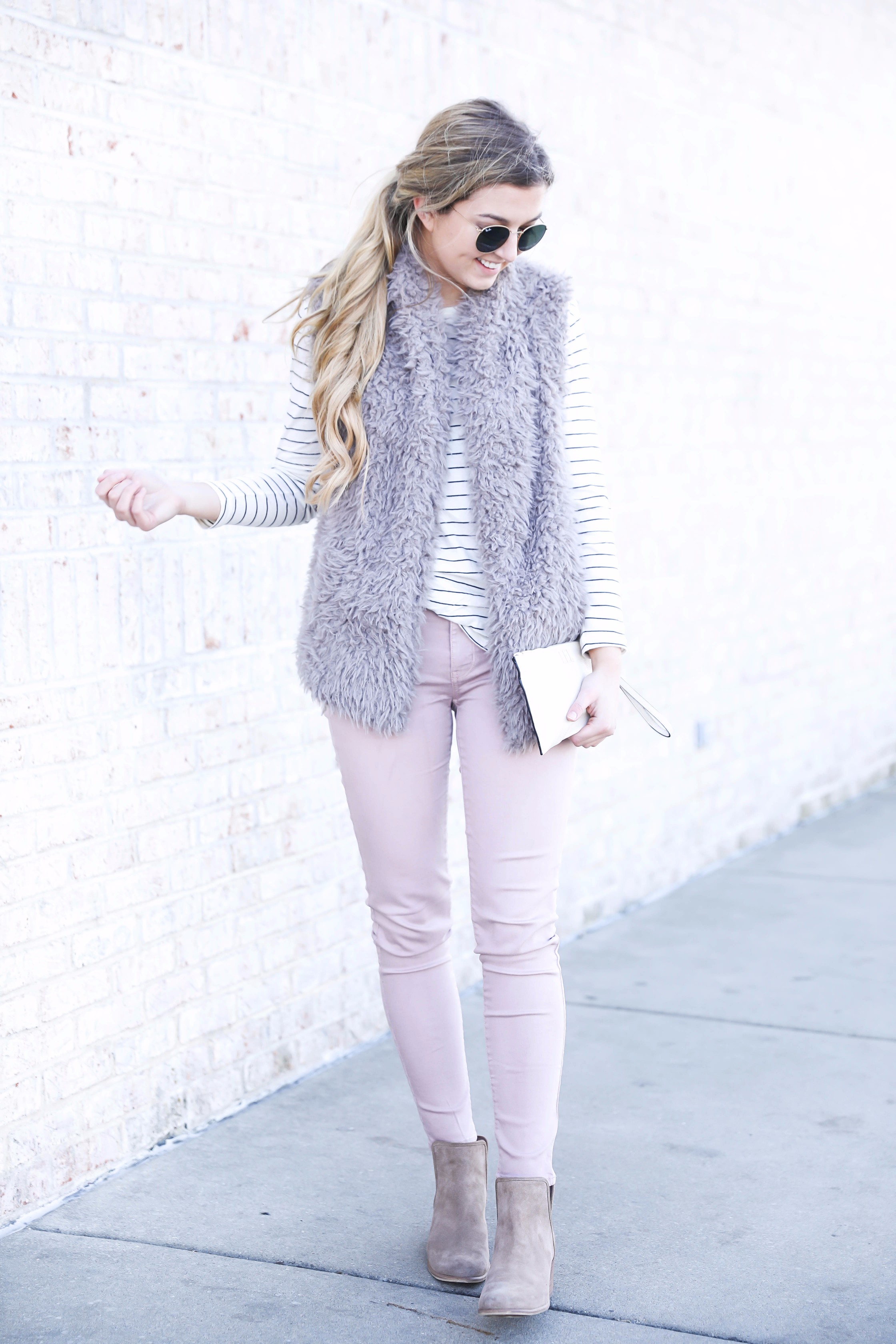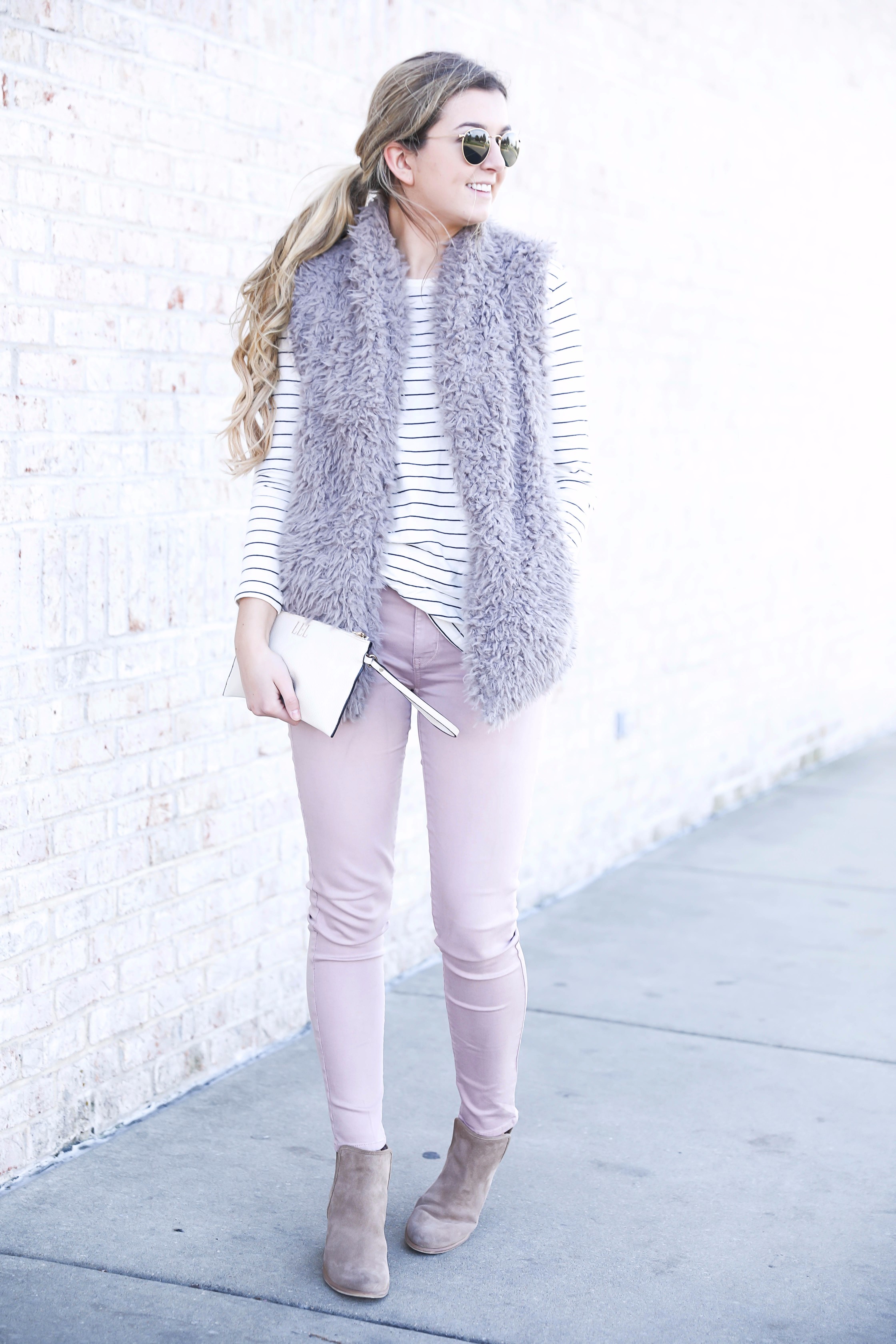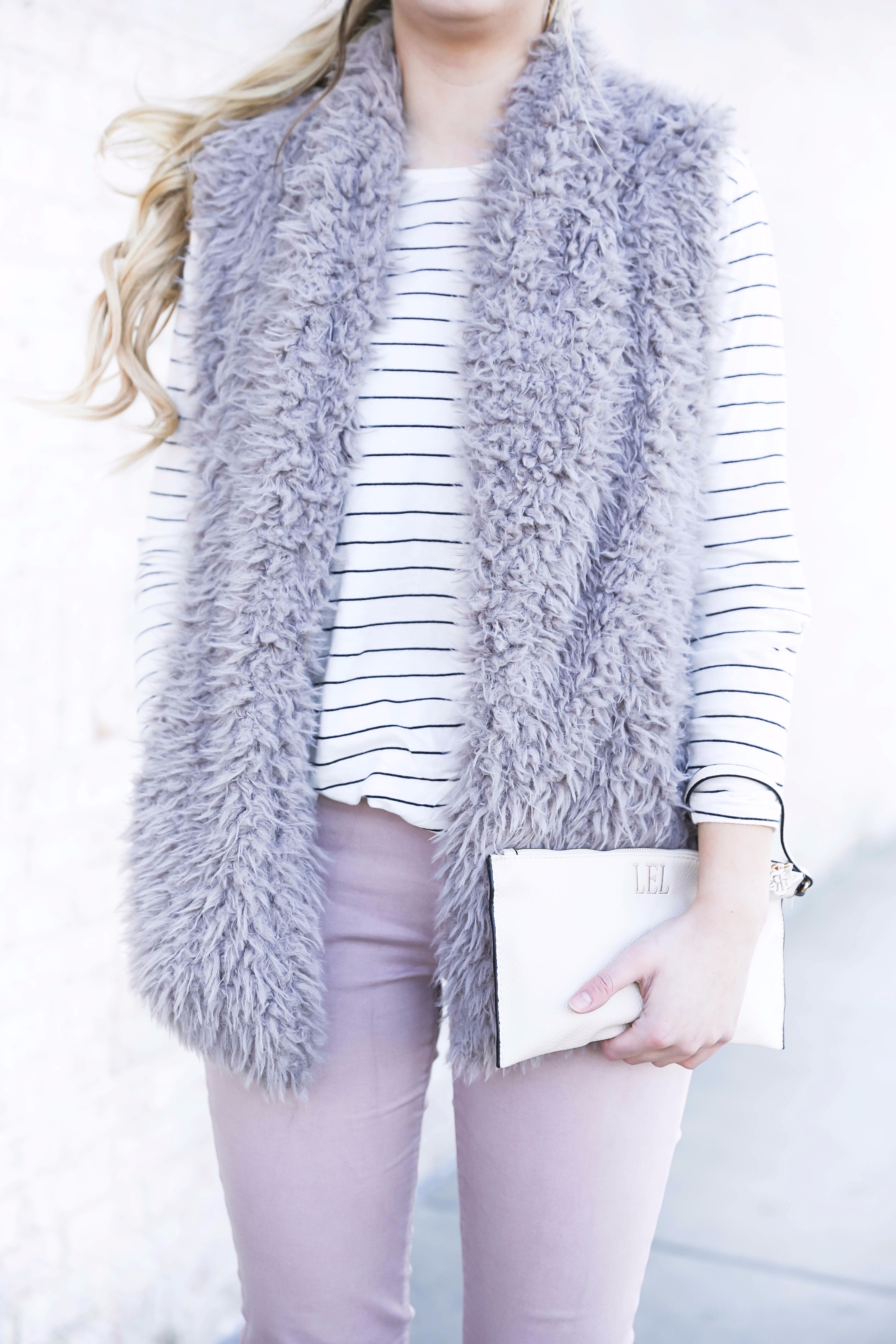 I am not going to lie, I have not shopped at American Eagle in YEARS – seriously not since middle school haha! However, a few months ago I was searching for some inexpensive olive colored jeans and came across some on the AE site – along with these pink ones and a Burgundy pair! They are so inexpensive and fit really well so I am really happy I ended up buying them! They are all still available so I definitely recommend checking them out! I love how they add a pop of color to outfits. I wear so many of my oversized sweaters with the same pair of jeans so these are perfect to change them up!
I am trying to plan out posts for the next two months and would love to know what you guys want to see! I am planning on some gift guides, hair posts, morning/night routines and more! I also want to do some videos so let me know what kinds of vids you want. I am definitely planning on doing vlogmas again (hopefully this year my computer won't break so I can actually finish it out), but I want to put some videos up in November too! Plus some advice posts so make sure to keep sending your questions to advice@dailydoseofcharm.com!
xoxo,
Lauren Emily Lindmark
Copyright © 2017 dailydoseofcharm.com