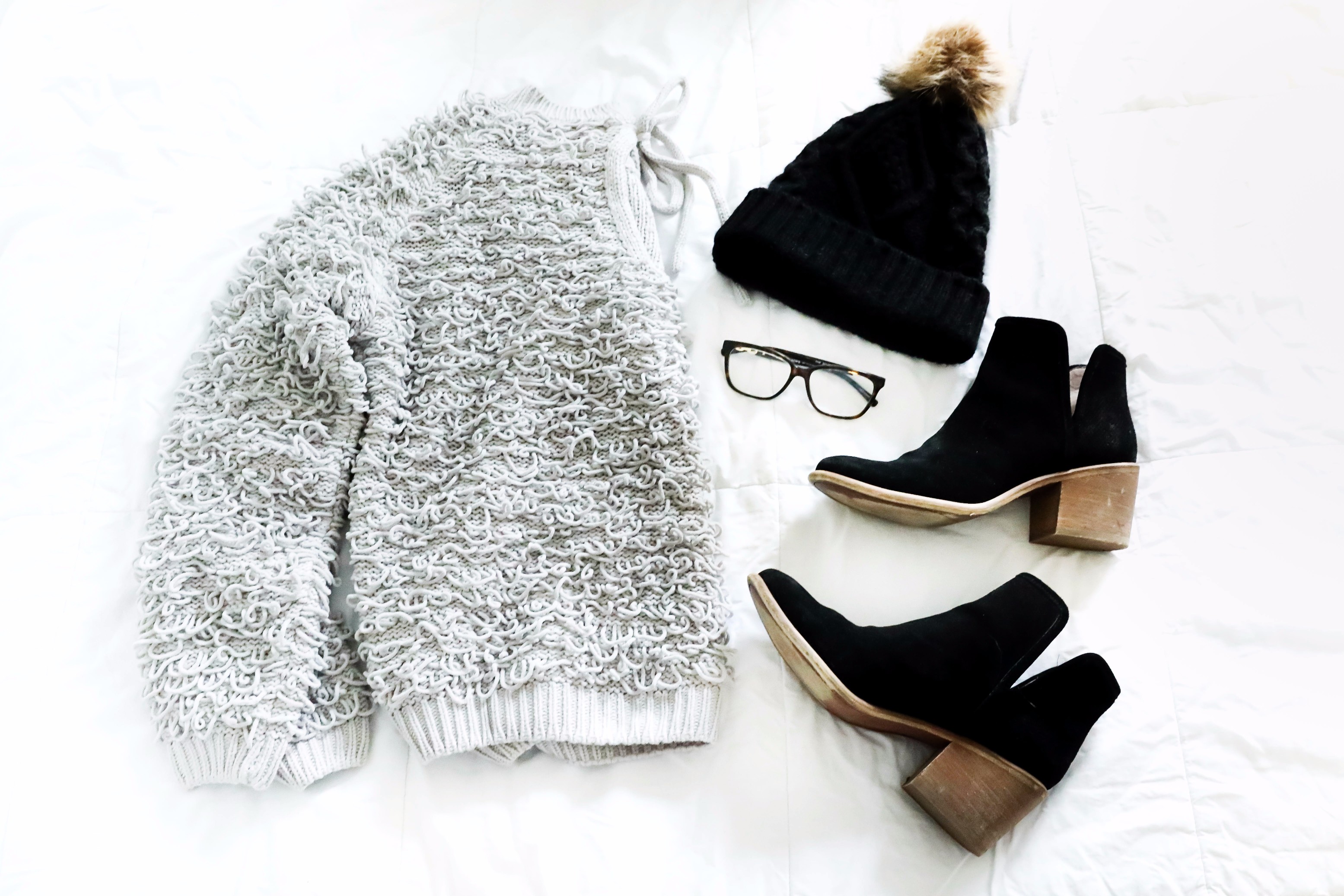 How to Look Chic in Cold Weather
I usually mark the start of winter as the day after Thanksgiving. To me that is the last hoorah of fall and when I really start focusing on the holidays and wishing for snow. However, it feels like winter came early this year! We had our first "snow" in Kansas City on Halloween. It was only a few flurries, but still crazy! I have been in a constant state of "I cannot get warm" for a few days haha! My bedroom is over the garage and I swear it is a good 10º colder than the rest of the house, if you watched my Vlogmas videos last year you may remember me going to get a space heater one night because it was finally unbearable!
I actually do love cold weather though, I love any excuse to get snuggled up under blankets or wear a ton of layers! With that being said, sometimes I struggle to look cute in the colder months because all I want to wear is oversized sweatshirts and leggings to keep warm. I decided to share with you some of the ways I incorporate warm clothing options into my wardrobe while still looking cute!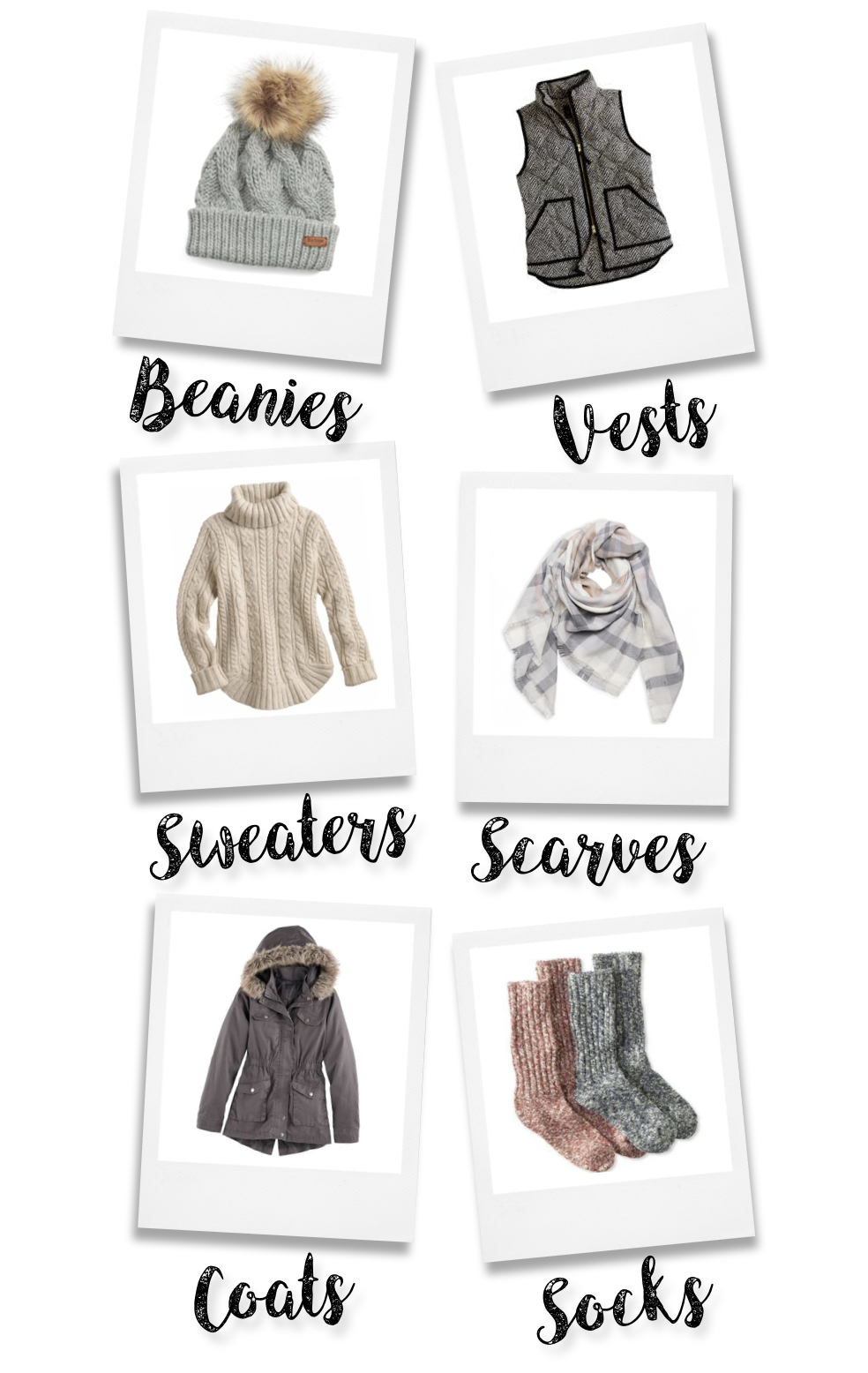 Beanies
Vests
Sweaters
Scarves
Coats
Socks
xoxo,
Lauren Emily Lindmark
Copyright © 2017 dailydoseofcharm.com