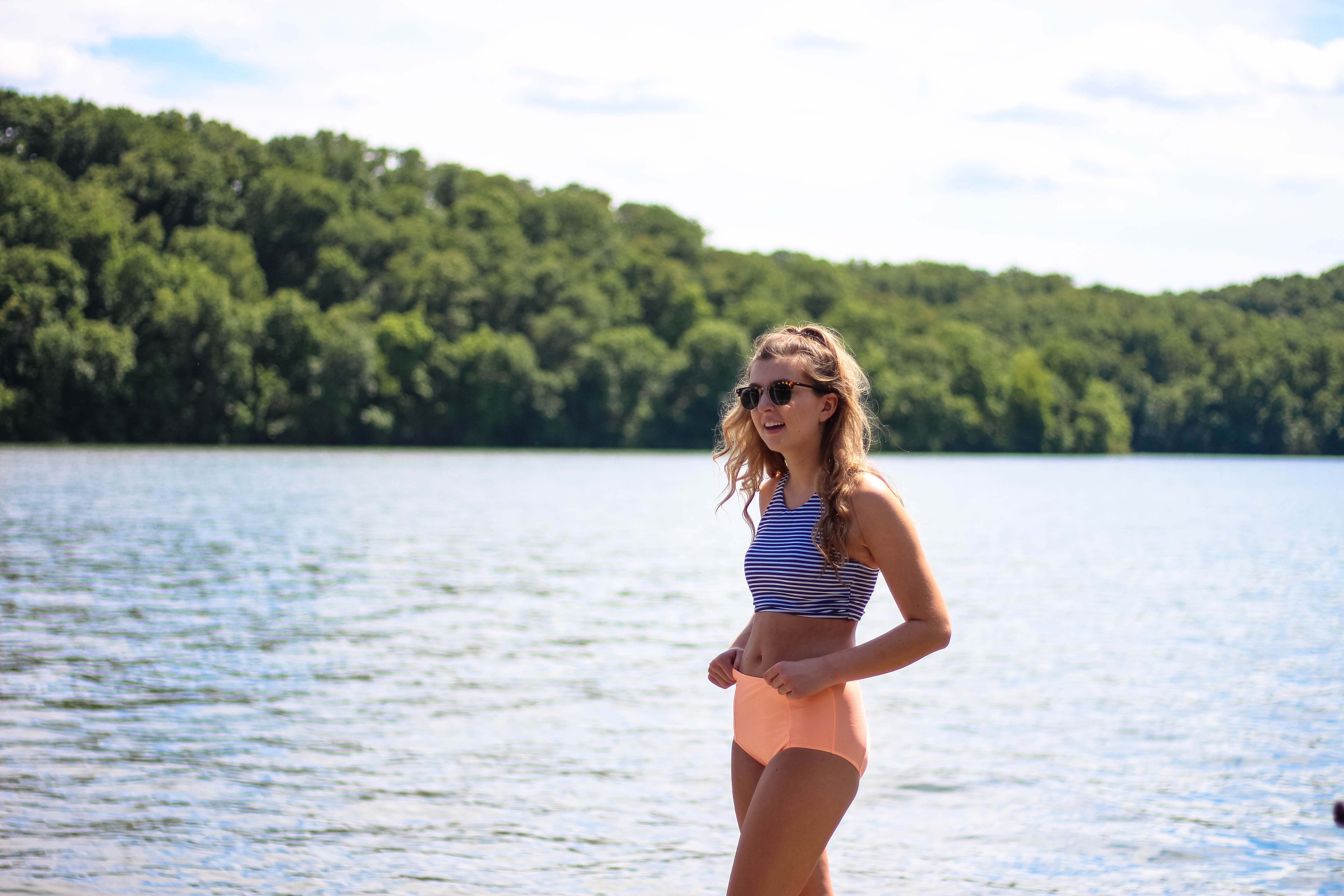 High Wasted Swimsuit Set | OOTD + Zaful Review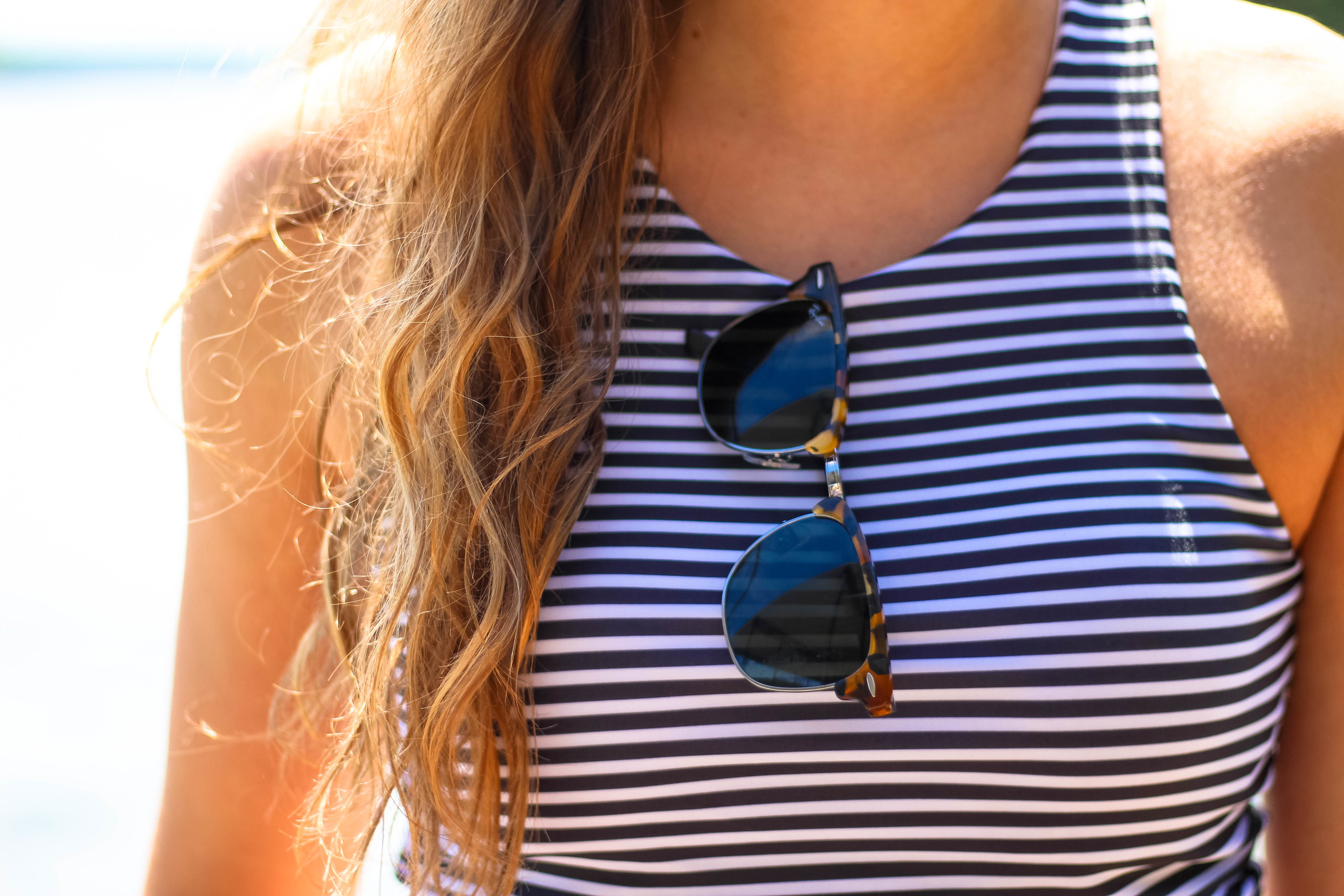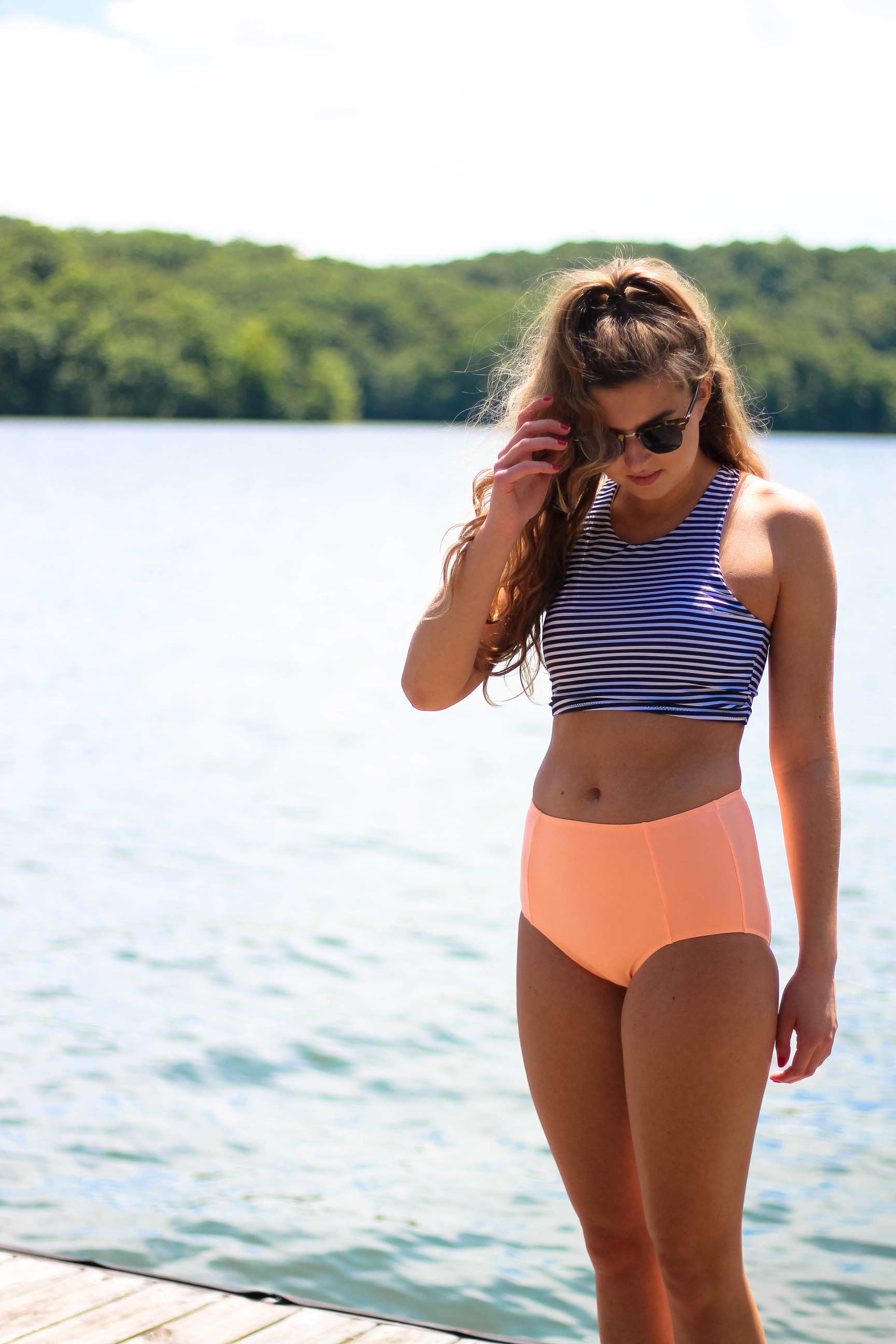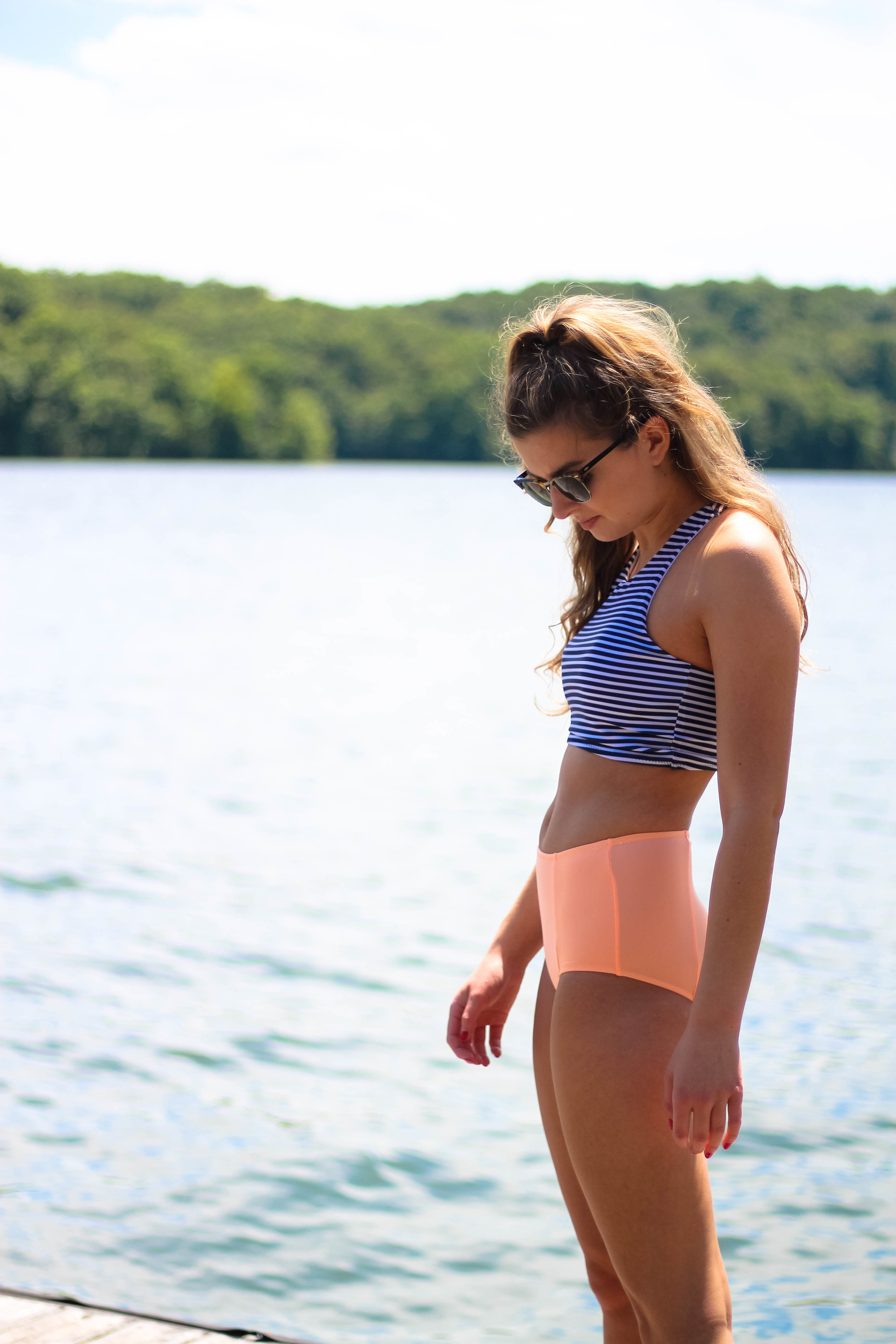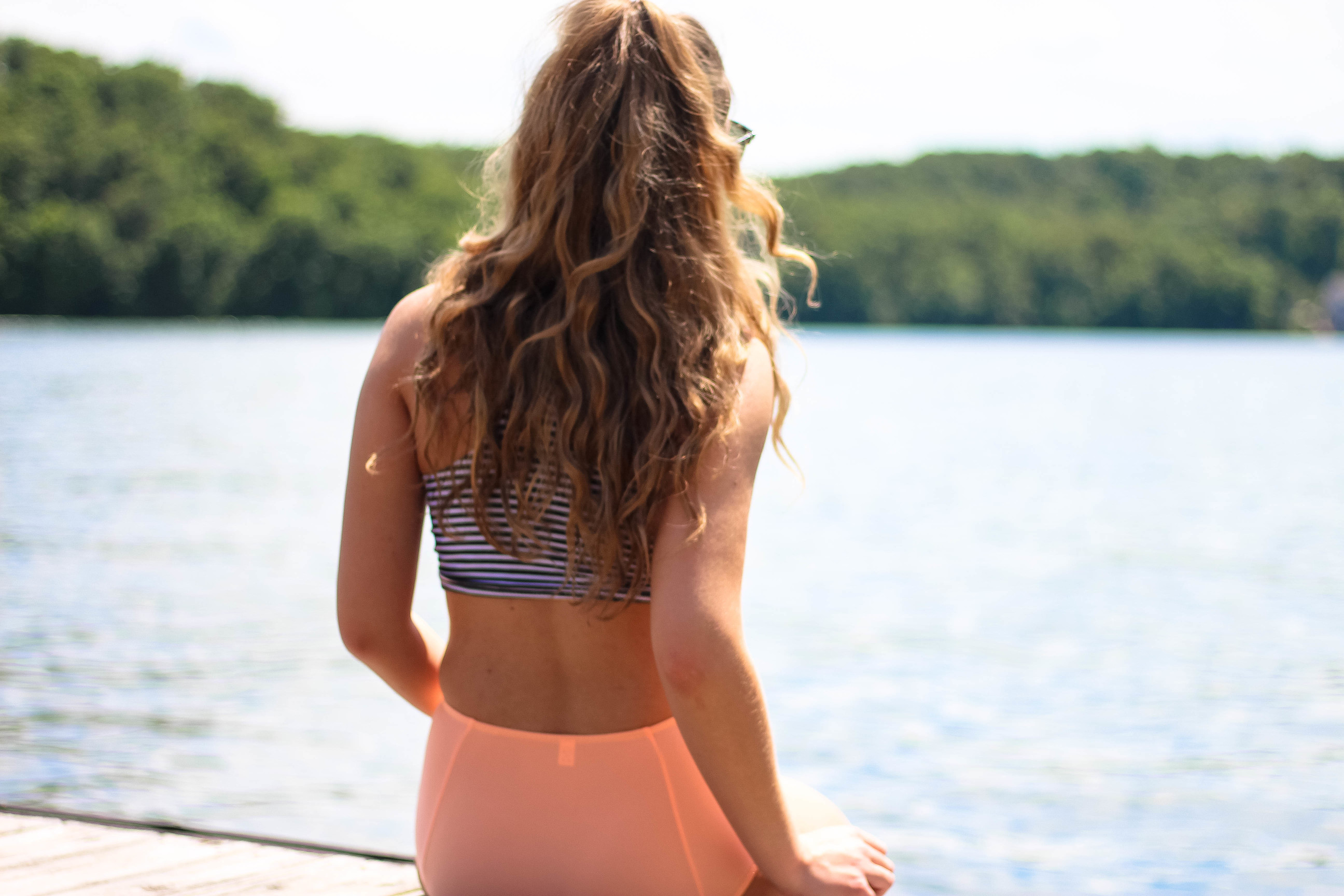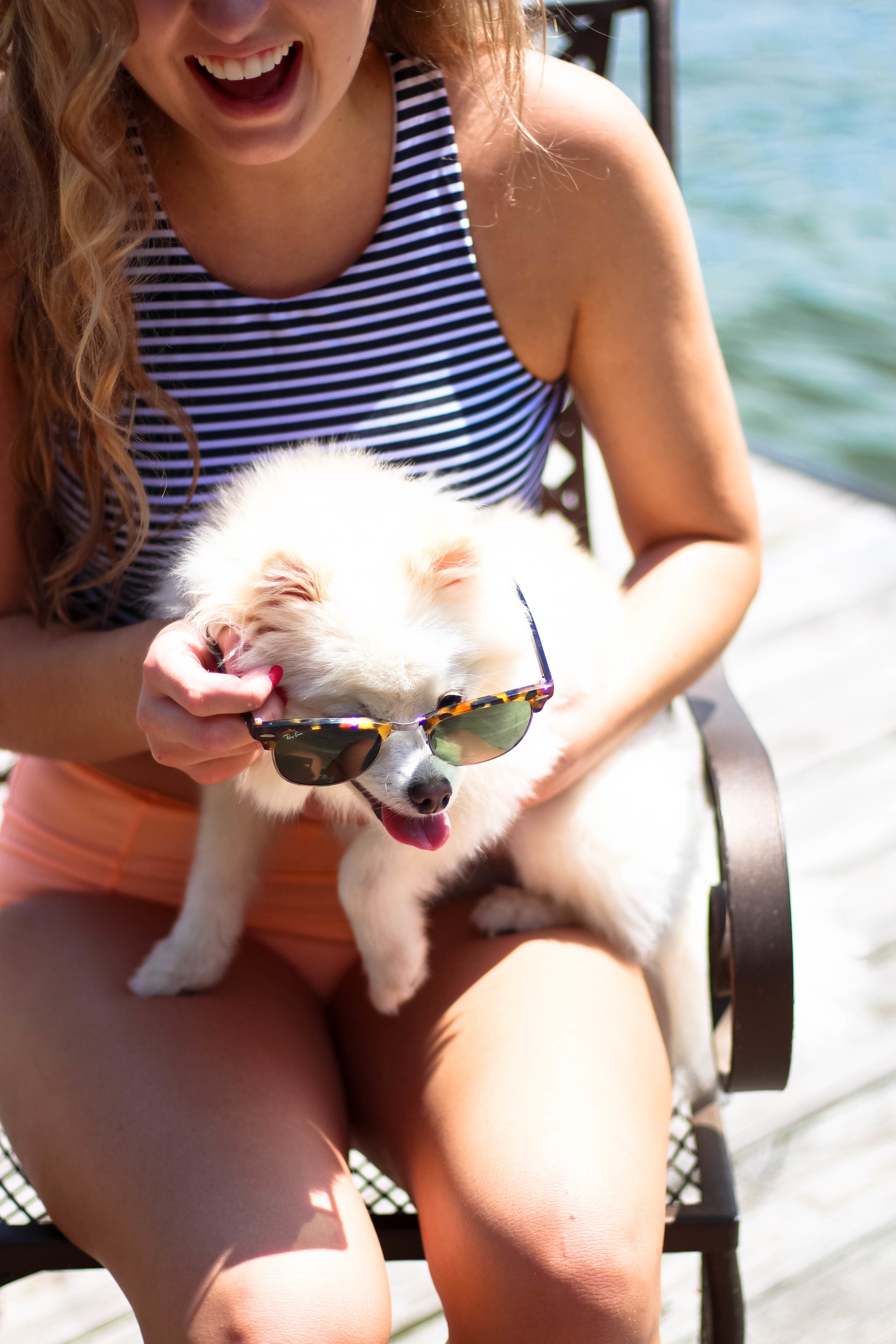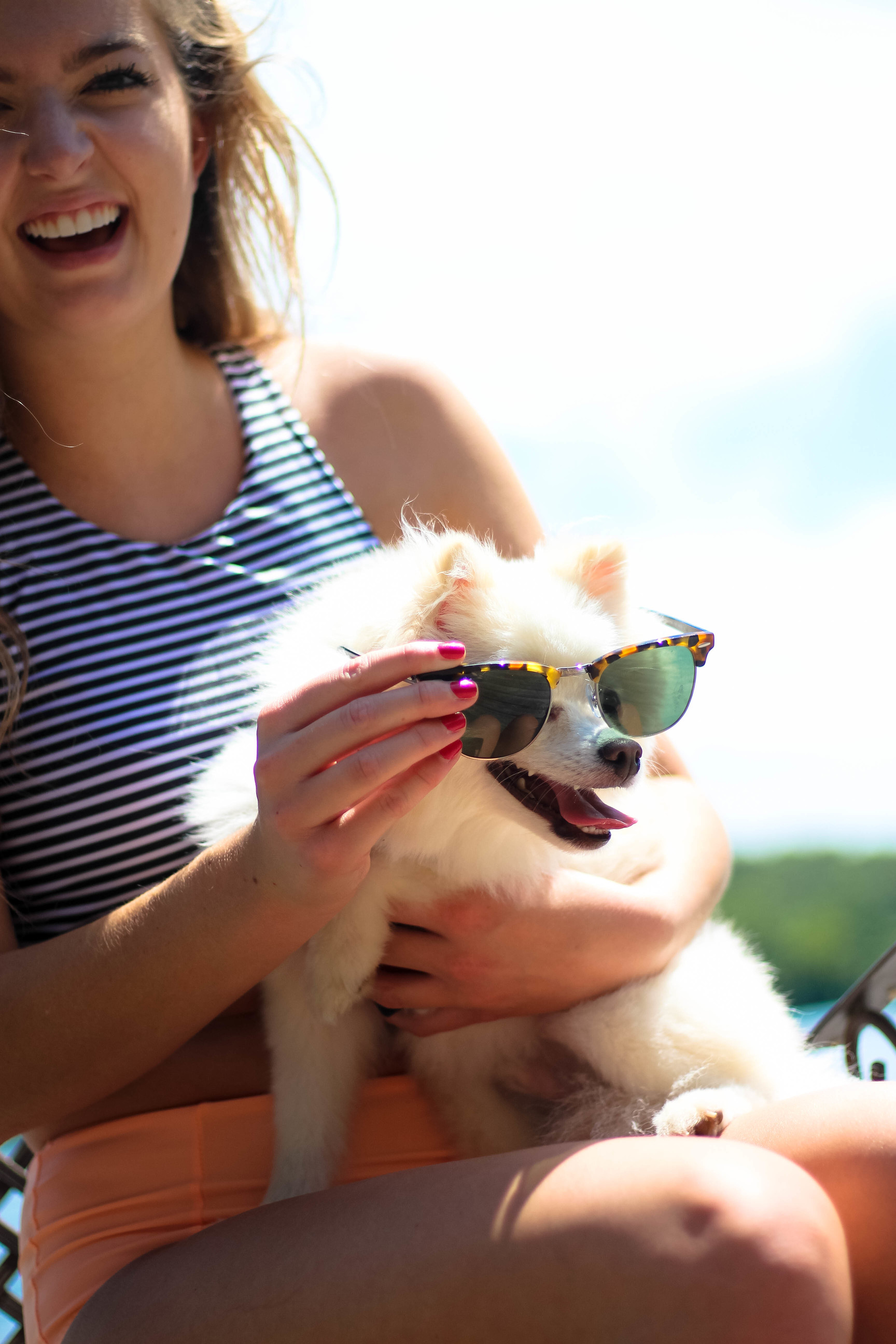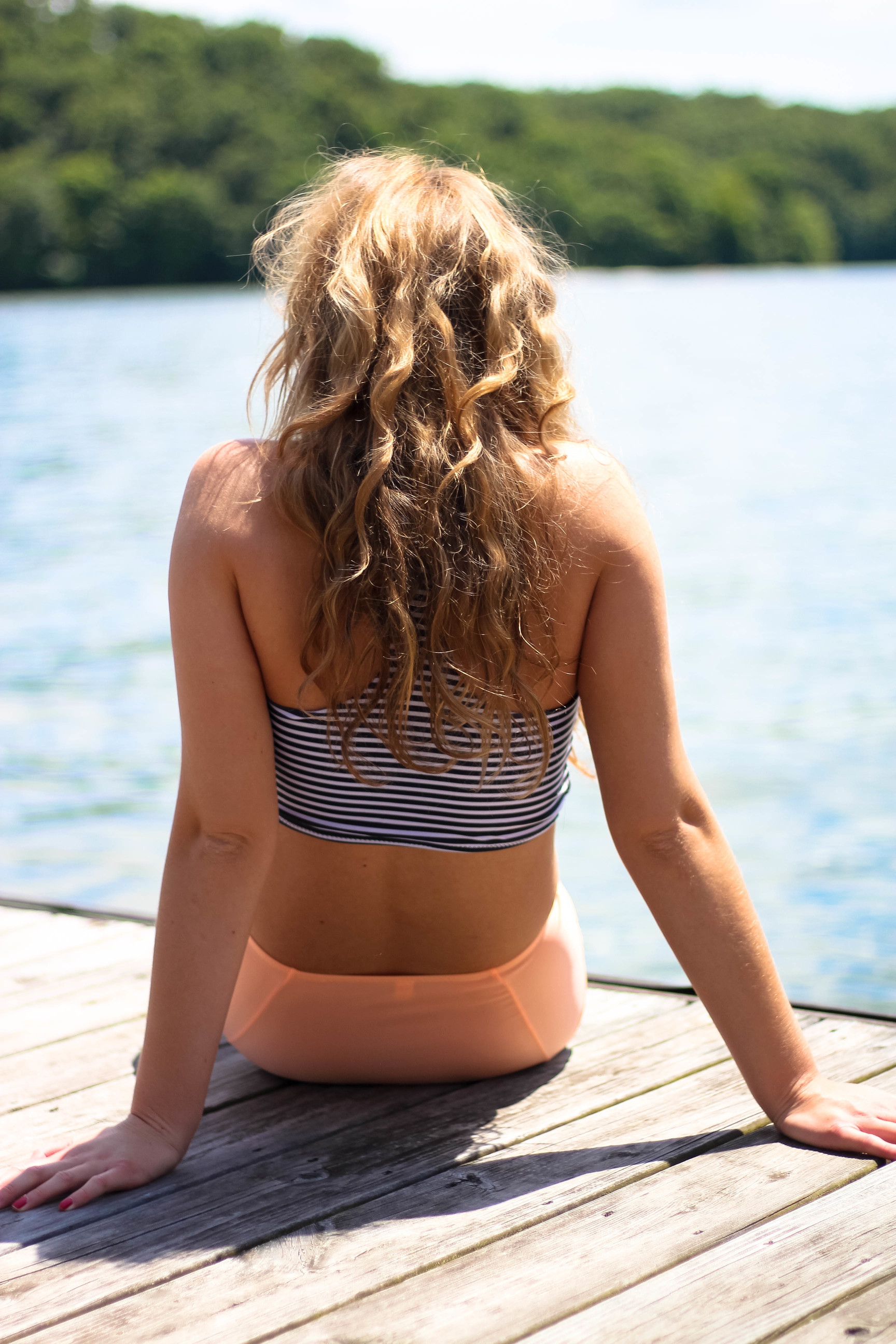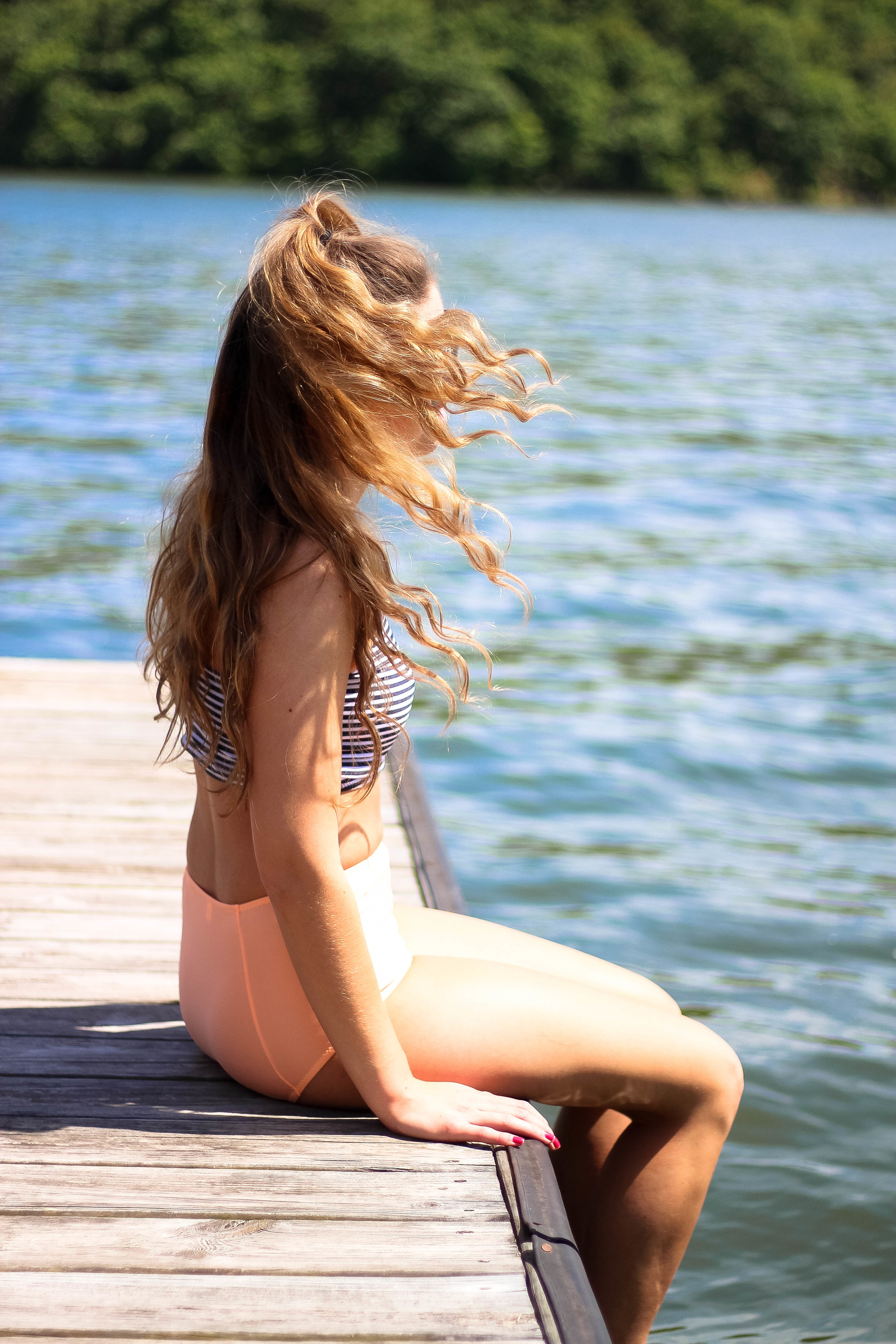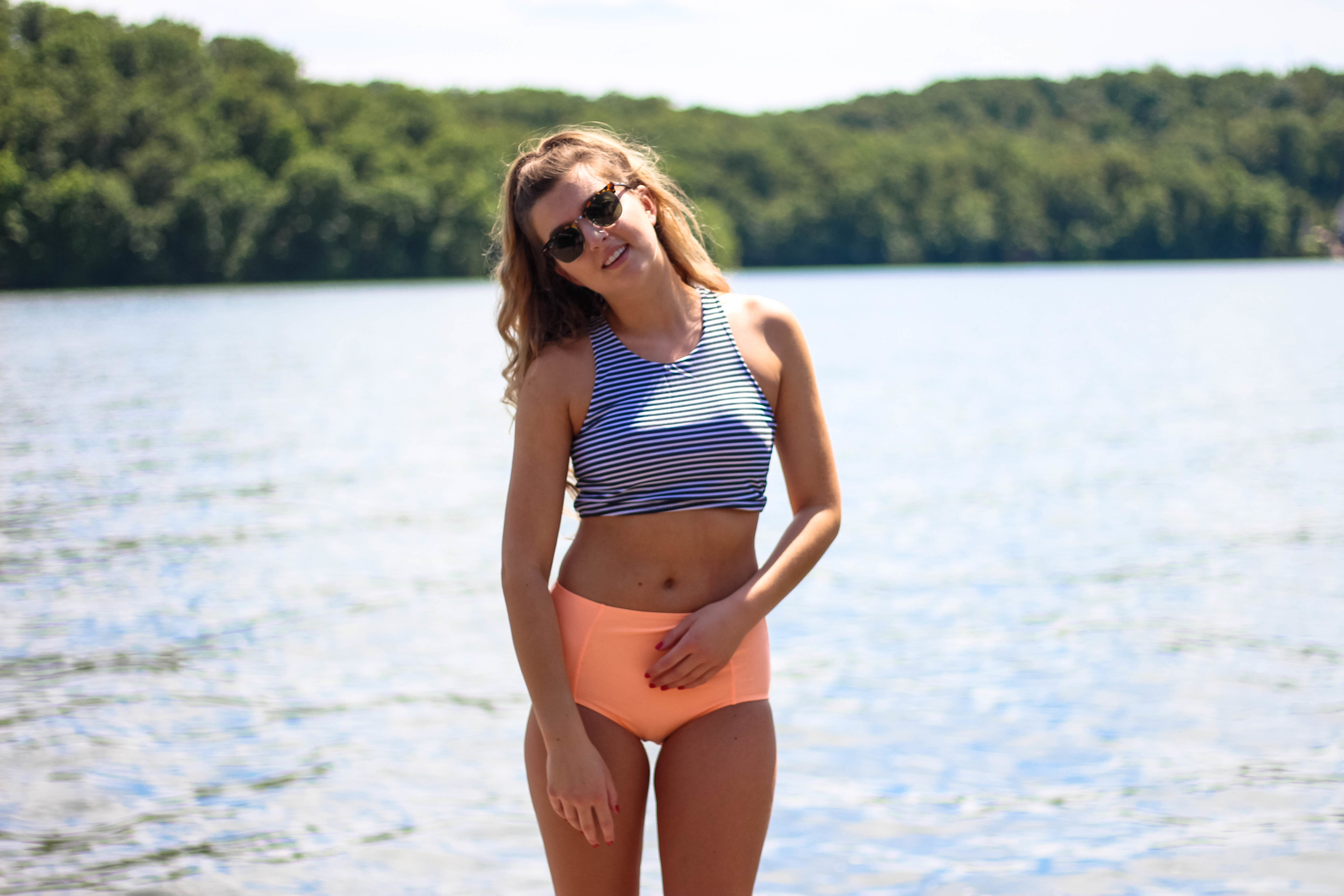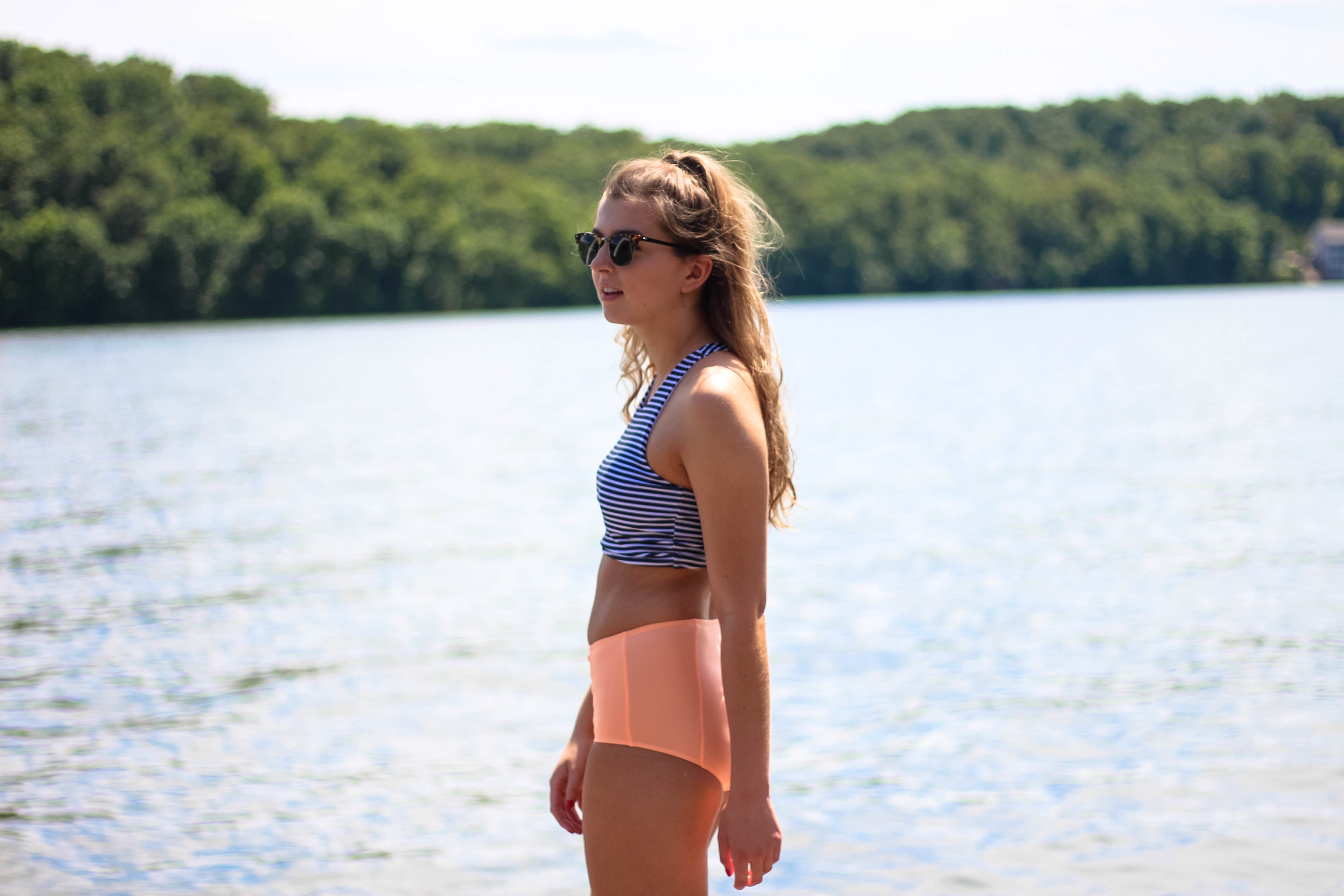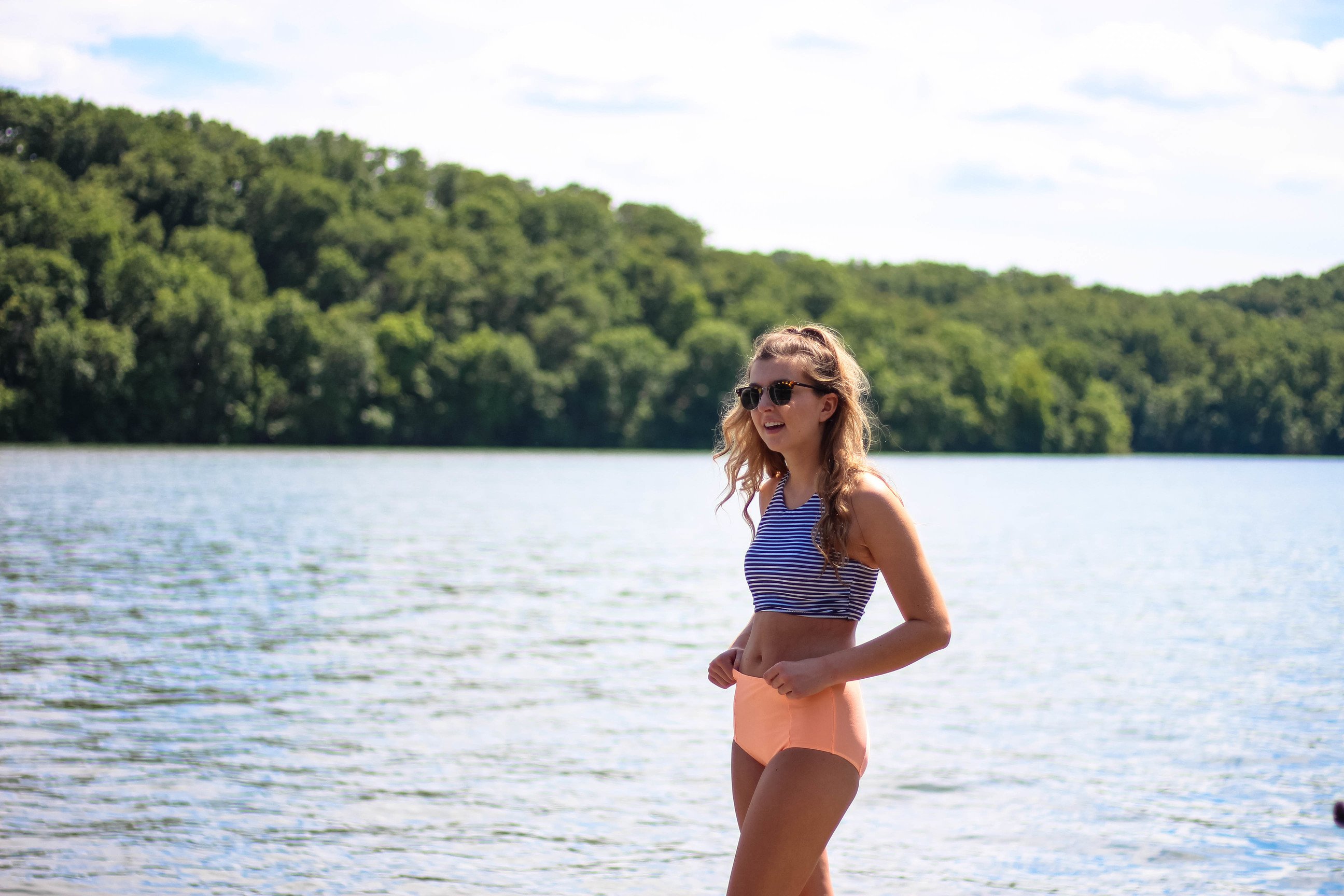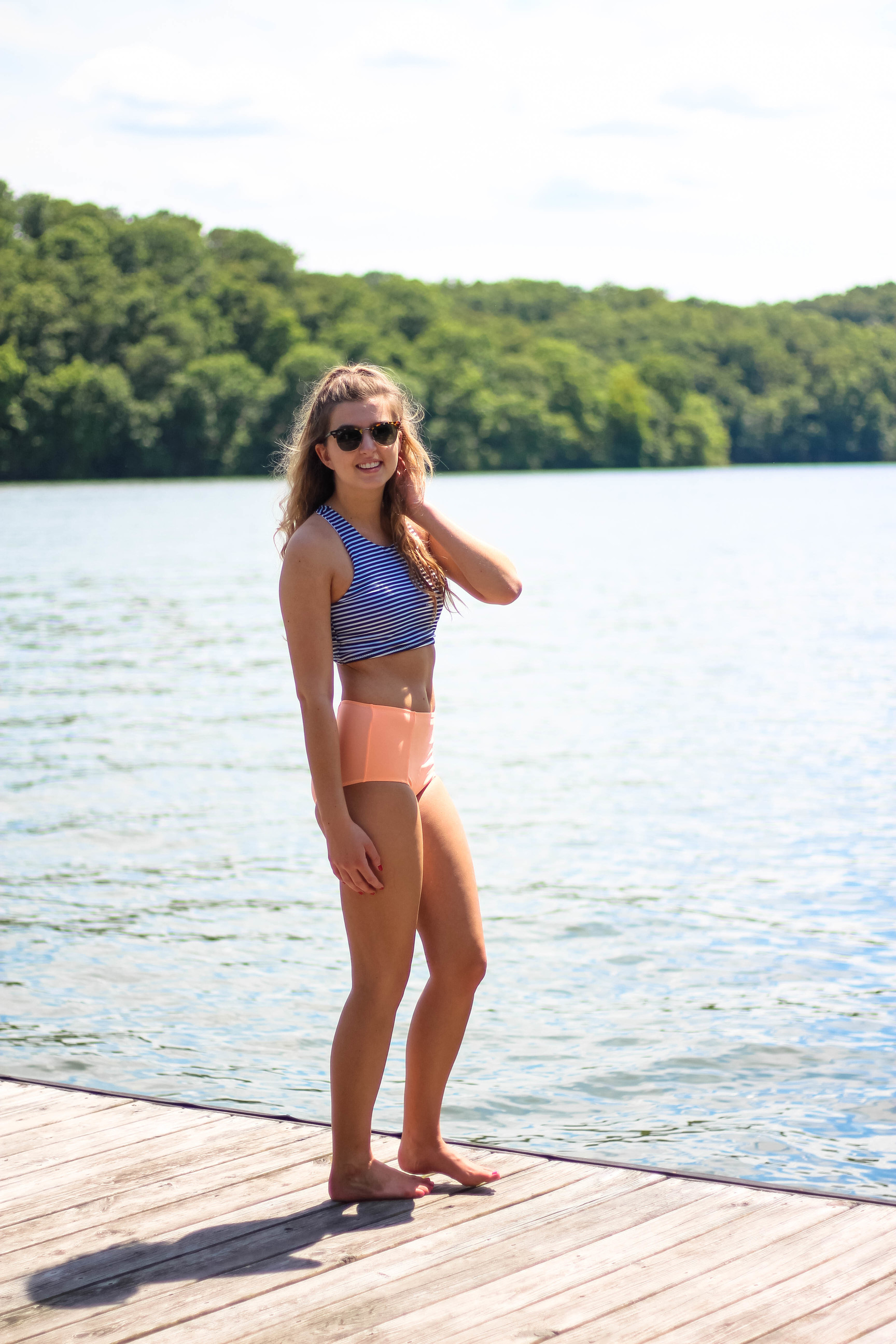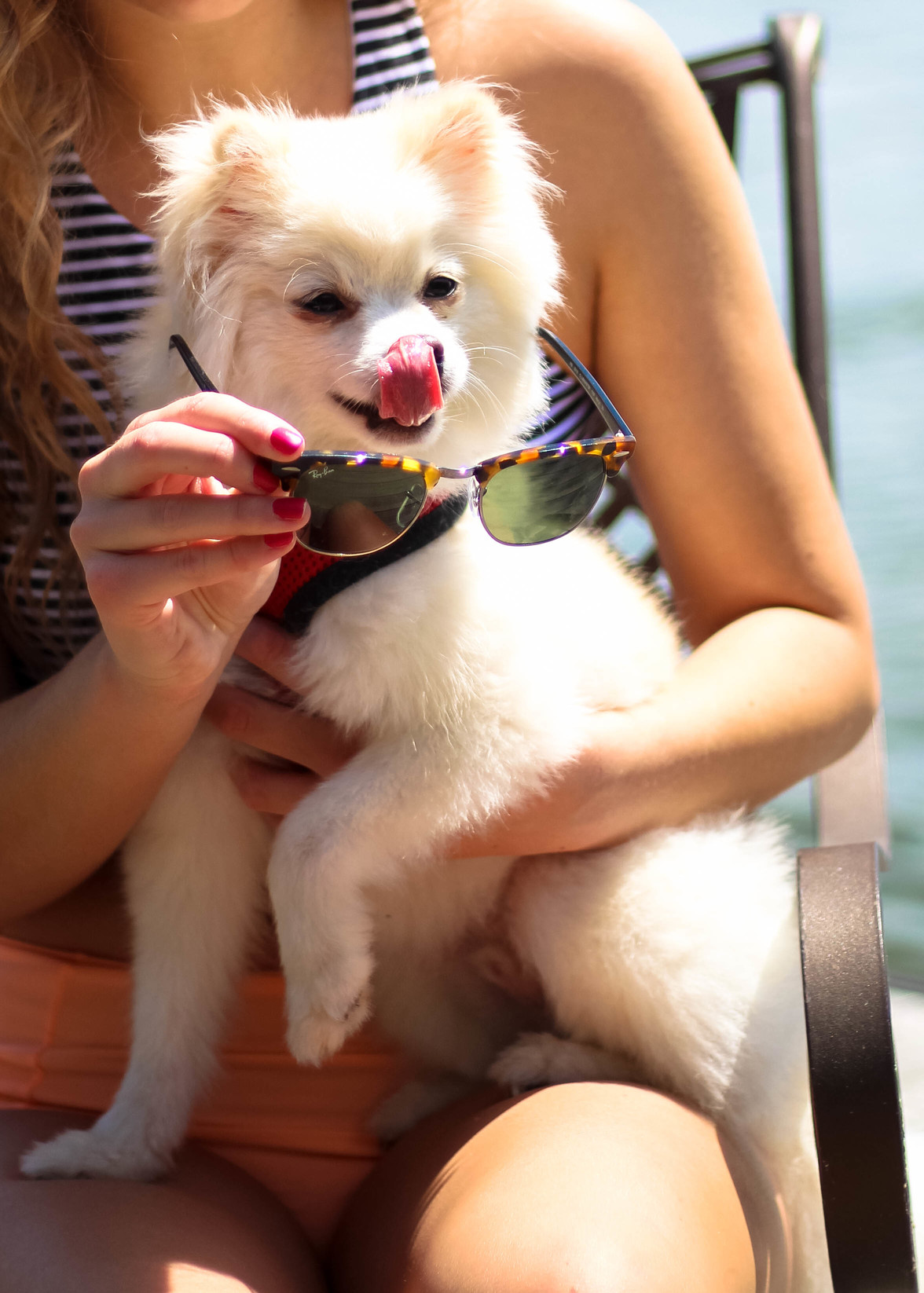 Recently I was contacted by Zaful, an online clothing store, and I'm going to be honest at first I was skeptical. You hear a lot these days about online clothing stores who post random photos of clothing and send you things that are completely different than what you ordered online. I decided to try it out anyways because I had nothing to lose and they were nice enough to send me a gift card to choose some items. And let me tell you – I was pleasantly surprised!
Before you all think I'm just lying about how great their clothes are so you will go buy them, I am not making money off this blog post or your purchases. I'll talk about my experience – first of all, stores like these are usually based out of the country (many of them in Asia) so shipping takes awhile. For some reason they split up my packages into three shipments and ended up sending me more than what I ordered, I'm not sure if it is because I'm a blogger or if it was a mistake but I guess I can't complain haha! The other thing I want to mention is the quality of the clothing is very similar to Forever 21. When I put the swimsuit on I was immediately worried when I heard a ripping noise, but after examining the fabric I didn't see any tears so I wore it and was fine the whole day!
So aside from the long shipping times and Forever 21 quality, I was happy with the clothing I received! Everything seemed true to size so that made me happy, I did notice one of the items had a tag which appeared it was from different boutiques so I don't know if they buy from other people or not, but I thought it was a little odd. The clothing is sold at cheaper prices which is nice for college and high school gals on a budget. I do want to put a disclaimer in that just because all the items I purchased were good doesn't mean other people have not had bad experiences. It is important to do research when purchasing from new stores and make sure they have a good return policies if anything happens. I think it is safe to say the items I feature from their store are going to be the same quality for you too, but if you order something and it is different please let me know.
Okay, now that that spiel is over lets continue the normal blog post. Over the weekend I went to my lake house for the Fourth (post coming soon!) and the first day I was there I threw on this adorable suit and hit the dock. I didn't used to love high wasted swimsuits, but they have definitely grown on me! I kept seeing this one all over Pinterest so I decided to go for it and I'm glad I did, I think I see more high wasted suits for me in my future!
The other thing I like about this suit is the swim top – I'm not sure exactly what to call it but it's sort of like a sports bra because it goes up to my neck and down past the normal spot a swimsuit would go. I also wore a suit like this for Fourth of July and I think they're super cute!
Check out Zaful and let me know what you think or if you have ordered from there before comment below your experience!
xoxo,
Lauren Emily Lindmark
*I was sent the swimsuit, however, I am not being paid and all opinions are always my own.
Copyright © 2016 dailydoseofcharm.com