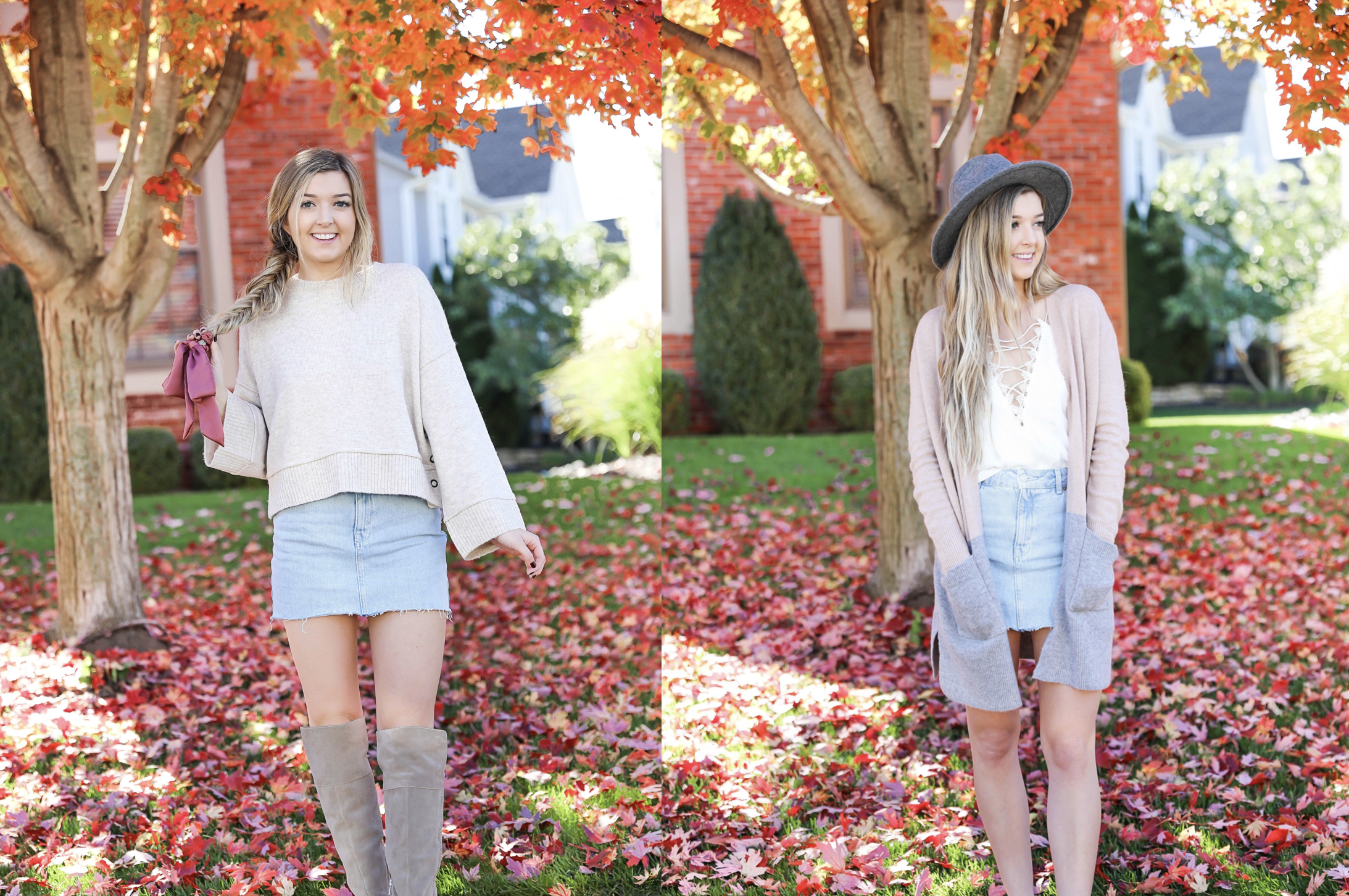 How to Style Jean Skirts in the Fall | OOTD
As you are reading this I am heading to Vail! I am actually sitting in the airport finishing this post right now. I got here early to finish and everyone else will be here soon so I am trying to hurry! I can't wait to take you guys along on my Vail adventures!
Jean skirts are one of my favorite things to wear on warmer fall days, but a lot of people don't think to wear them this time of year! They are so cute with cardigans and sweater – so I decided to style mine two different ways! Keep scrolling to see!
Outfit #1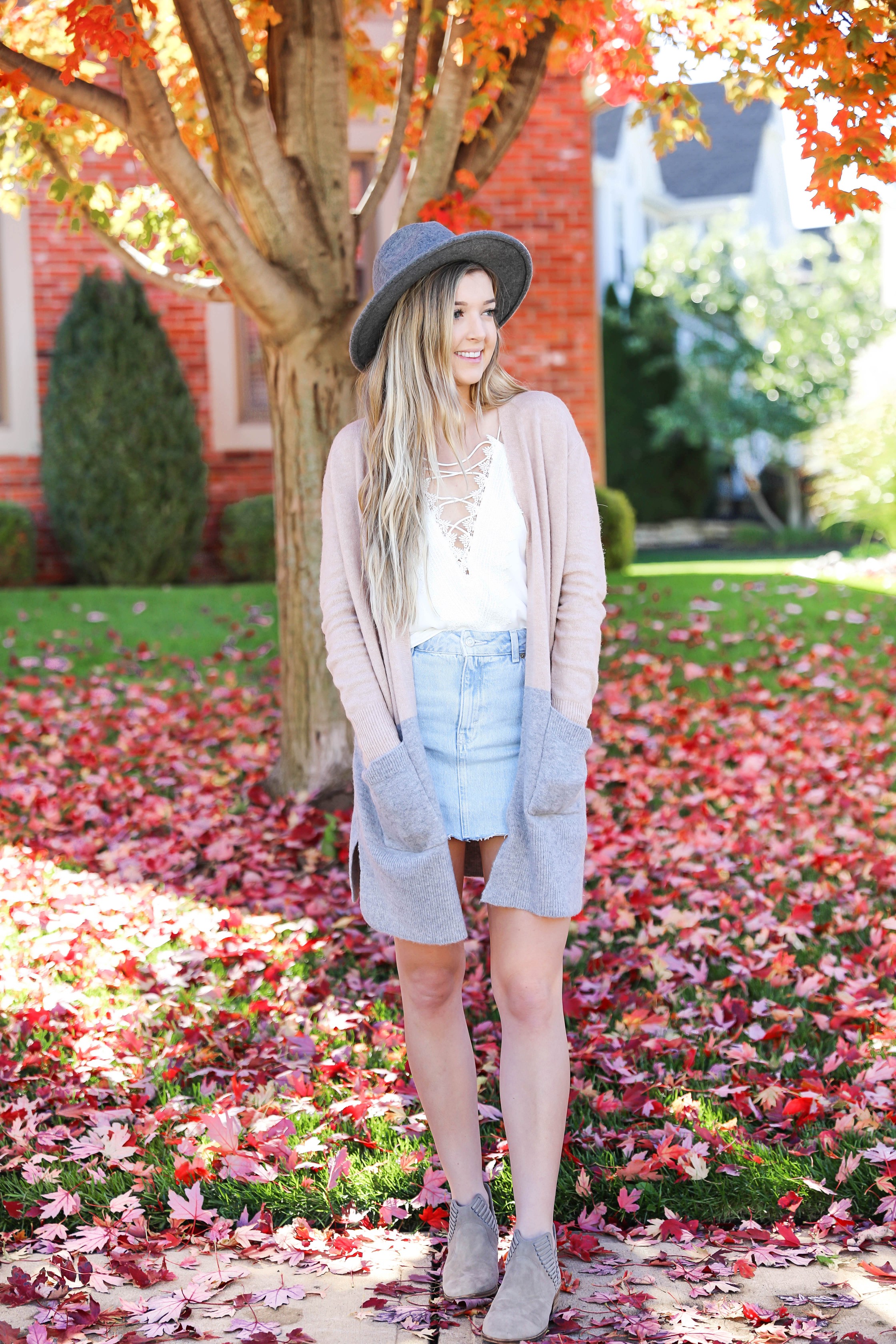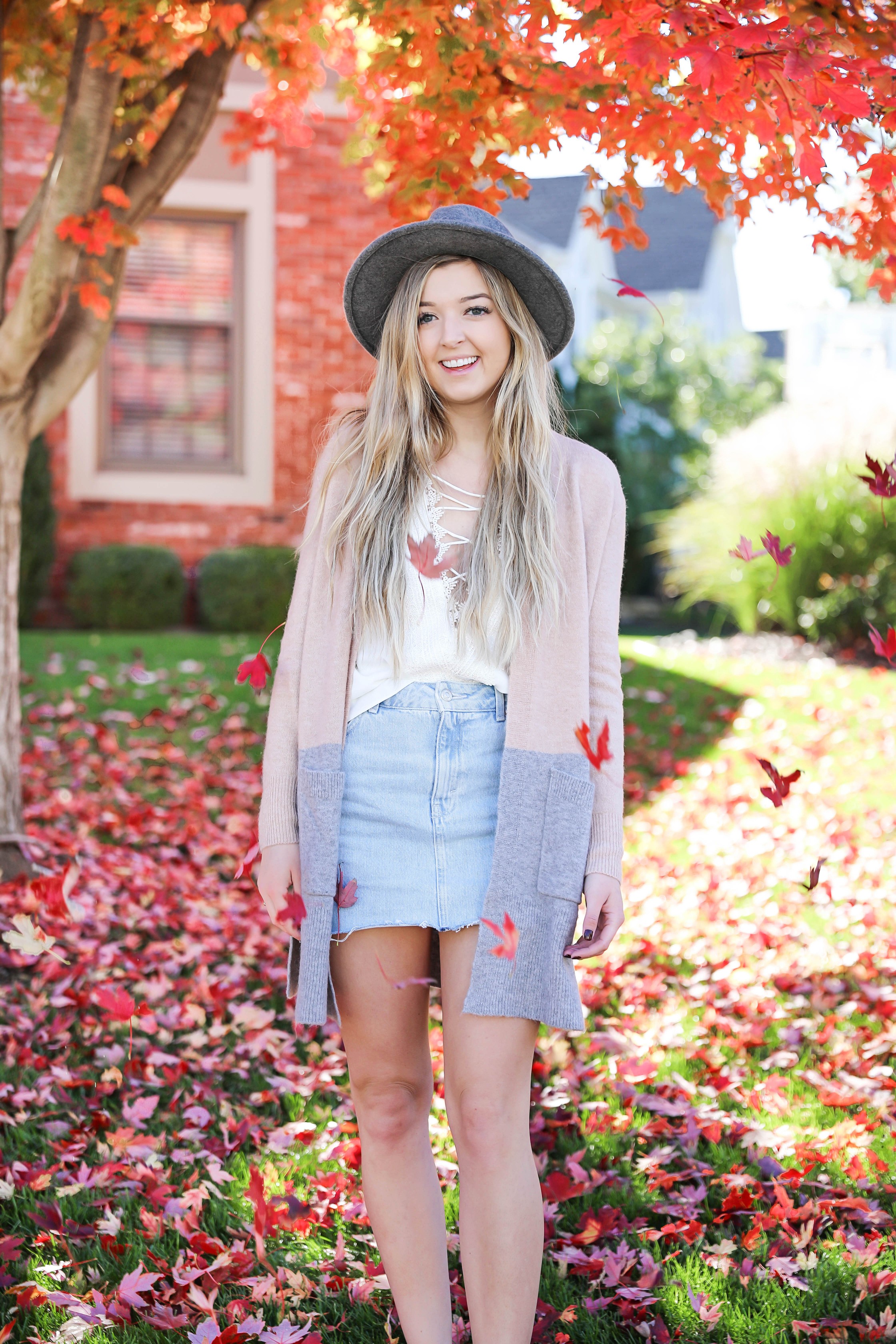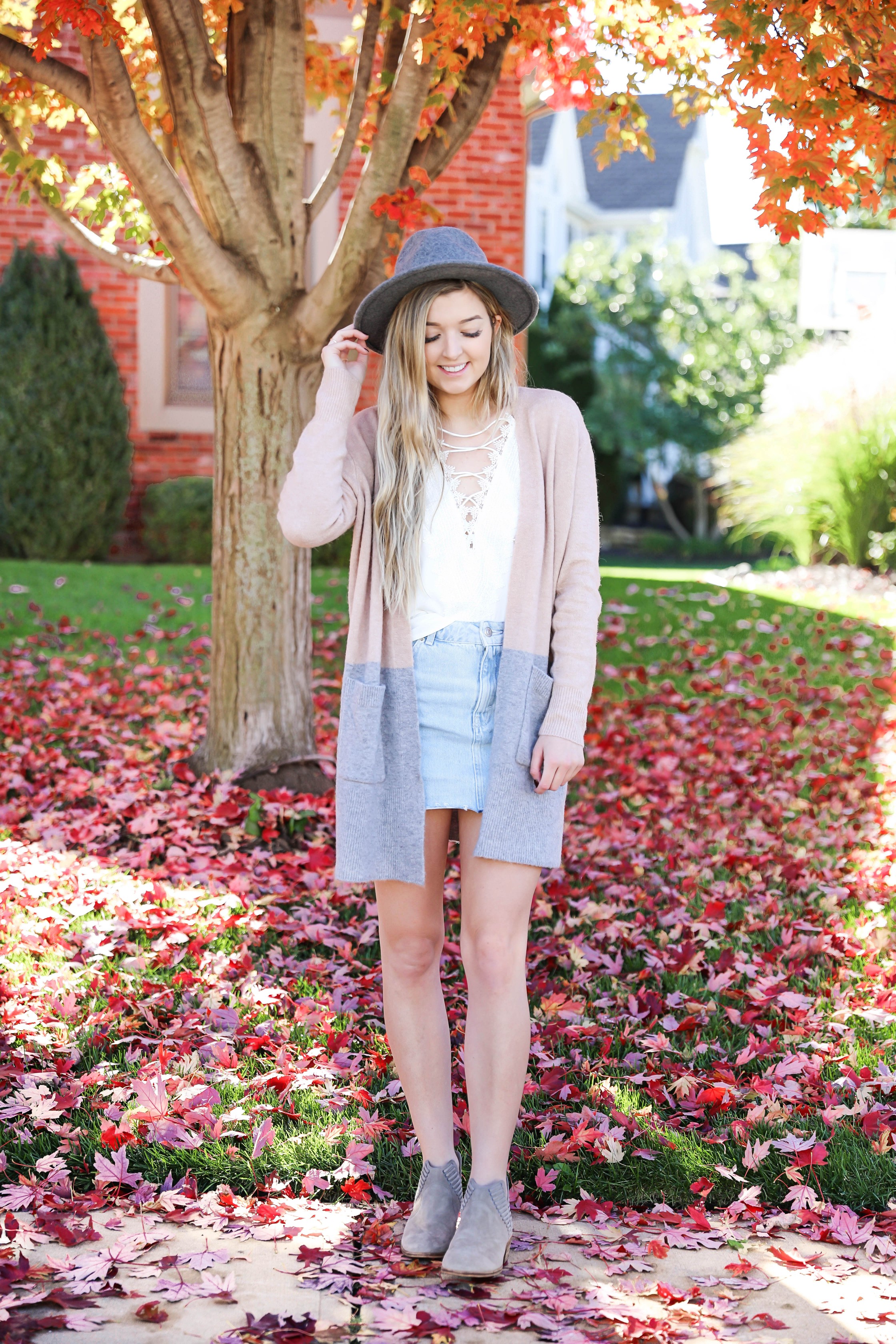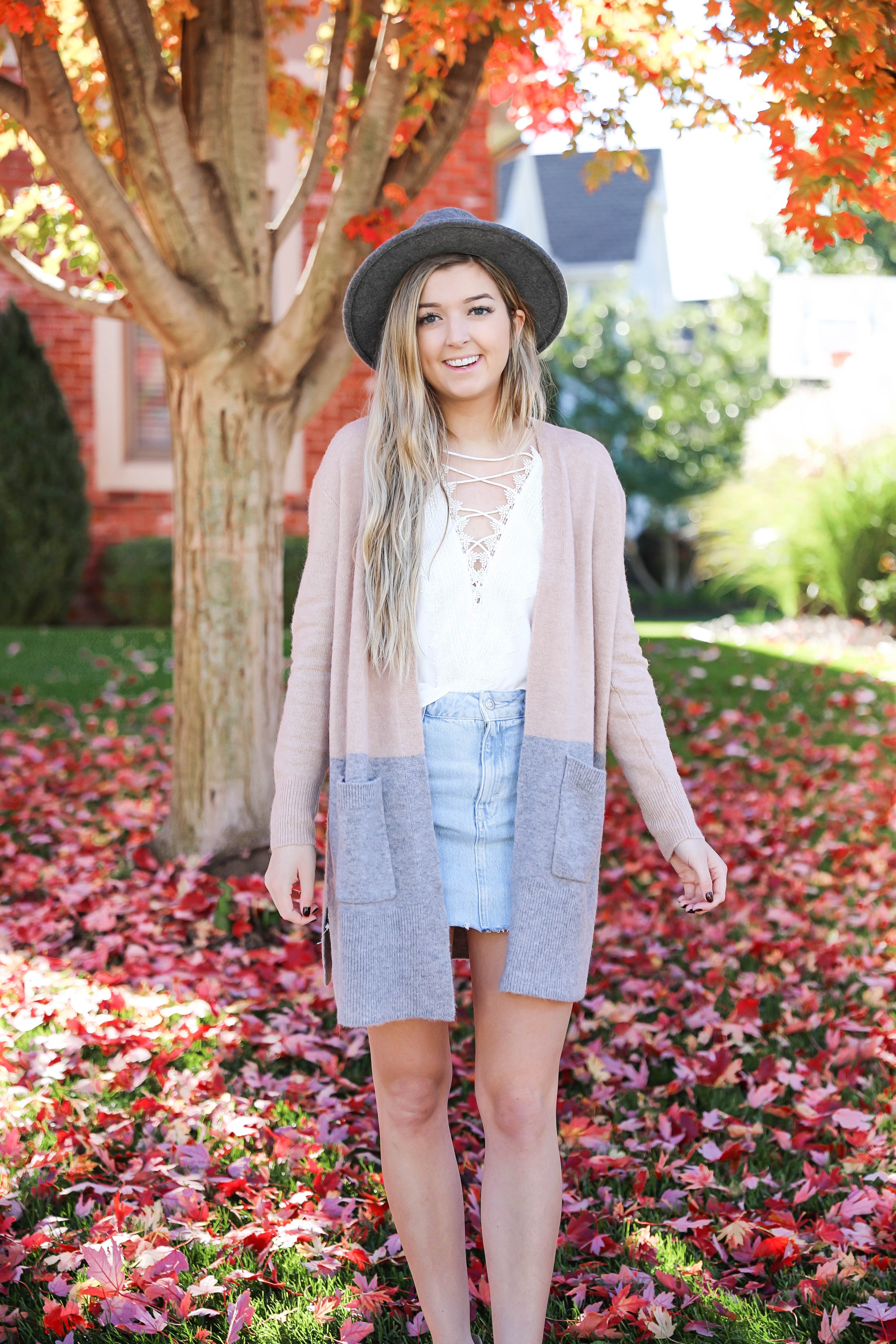 | Color Block Cardigan (I am wearing a size small) | Jean Skirt (I am wearing a size 4, but it fits like a 0-2) | Lace Up Tank (I am wearing x-small, comes in 7 colors) | Grey Hat (comes in three colors) | Grey Booties (ON SALE, true to size and come in 3 colors) |
A super simple way to style a jean skirt is to throw a cardigan over it. This would be really cute with over the knee boots too! Side note, I changed in the car so sorry my skirt is a little sideways haha! Anyways, these booties are also ON SALE! I love them, I seriously wear them non-stop. I am also loving hats right now!
Outfit #2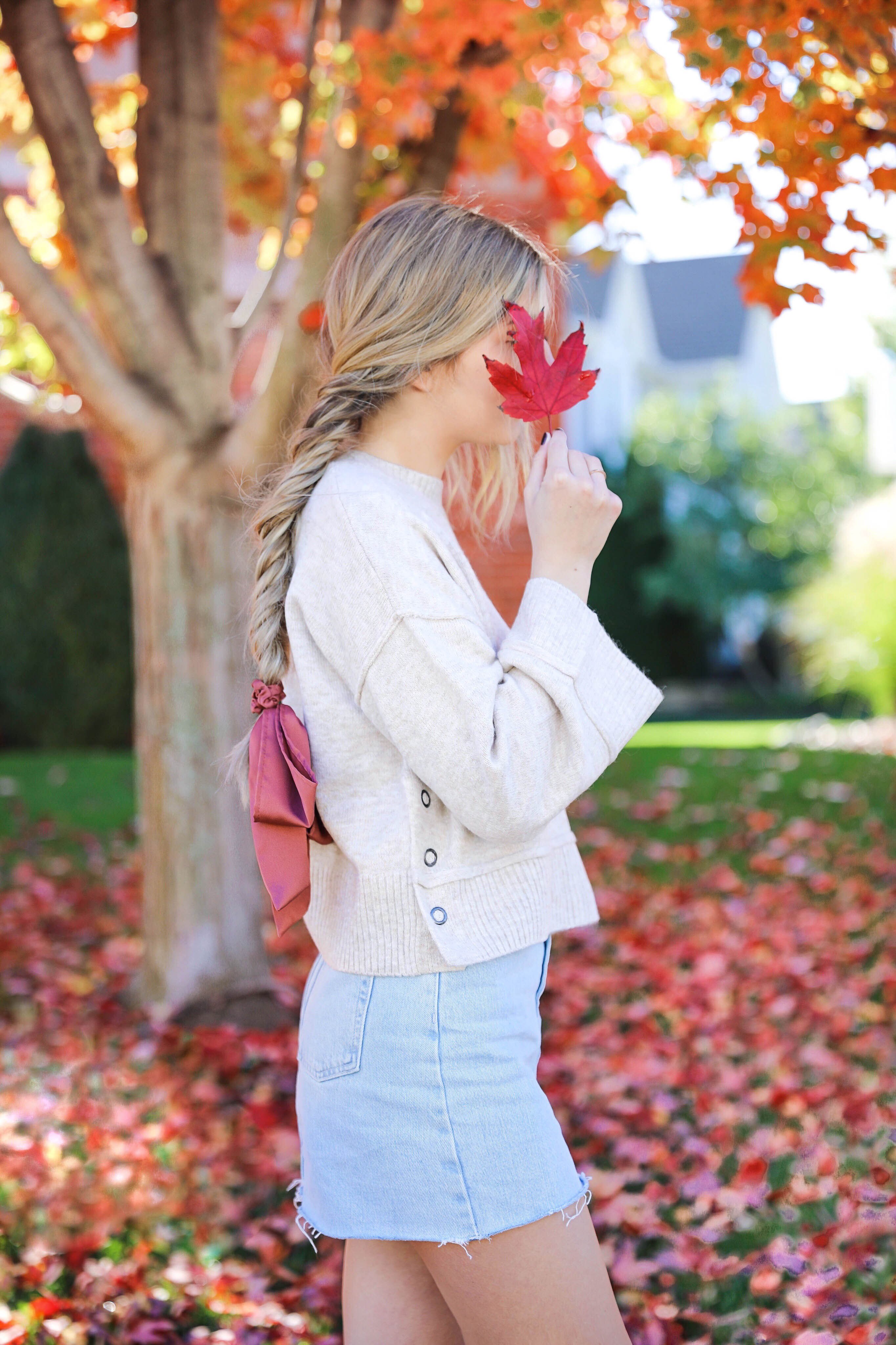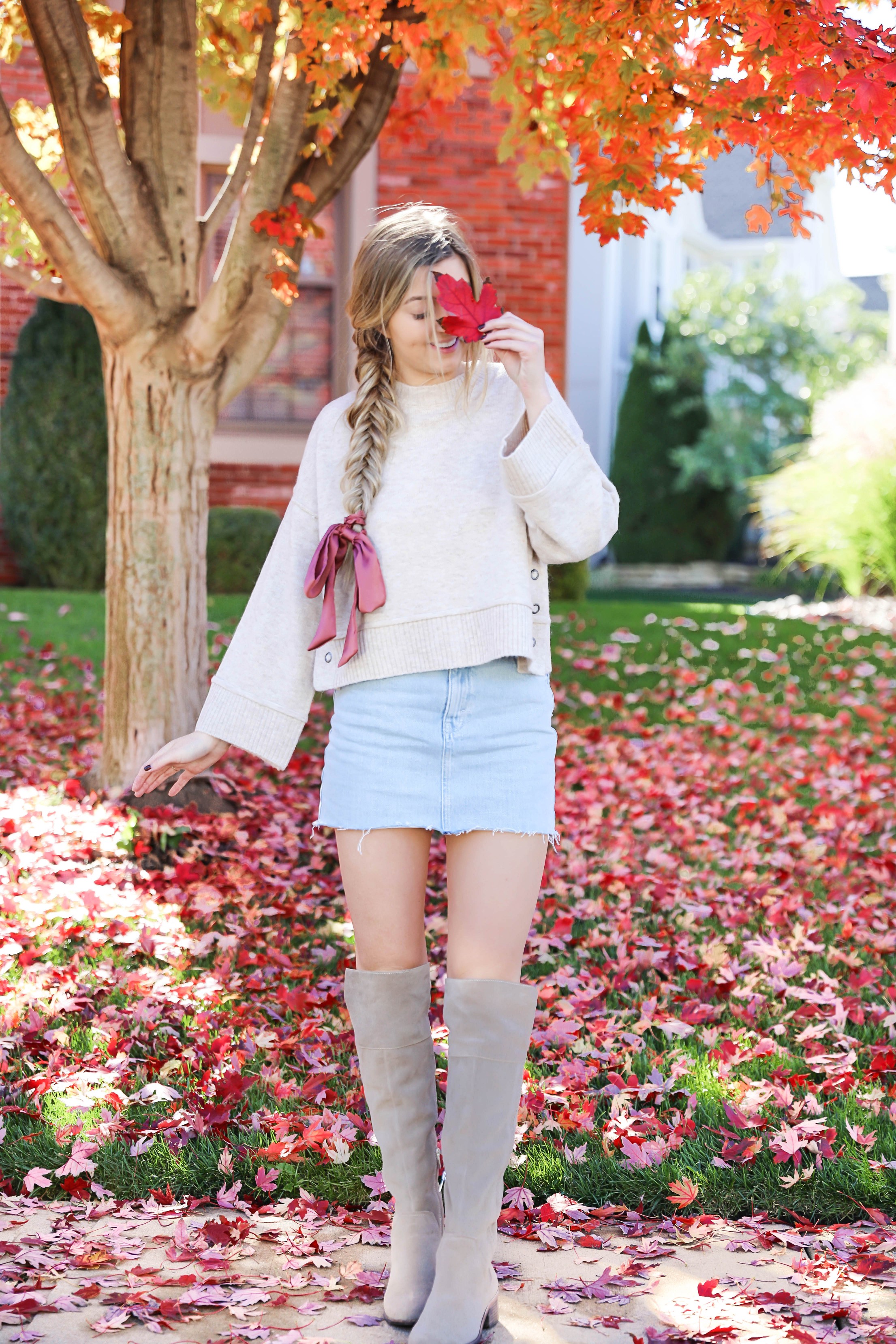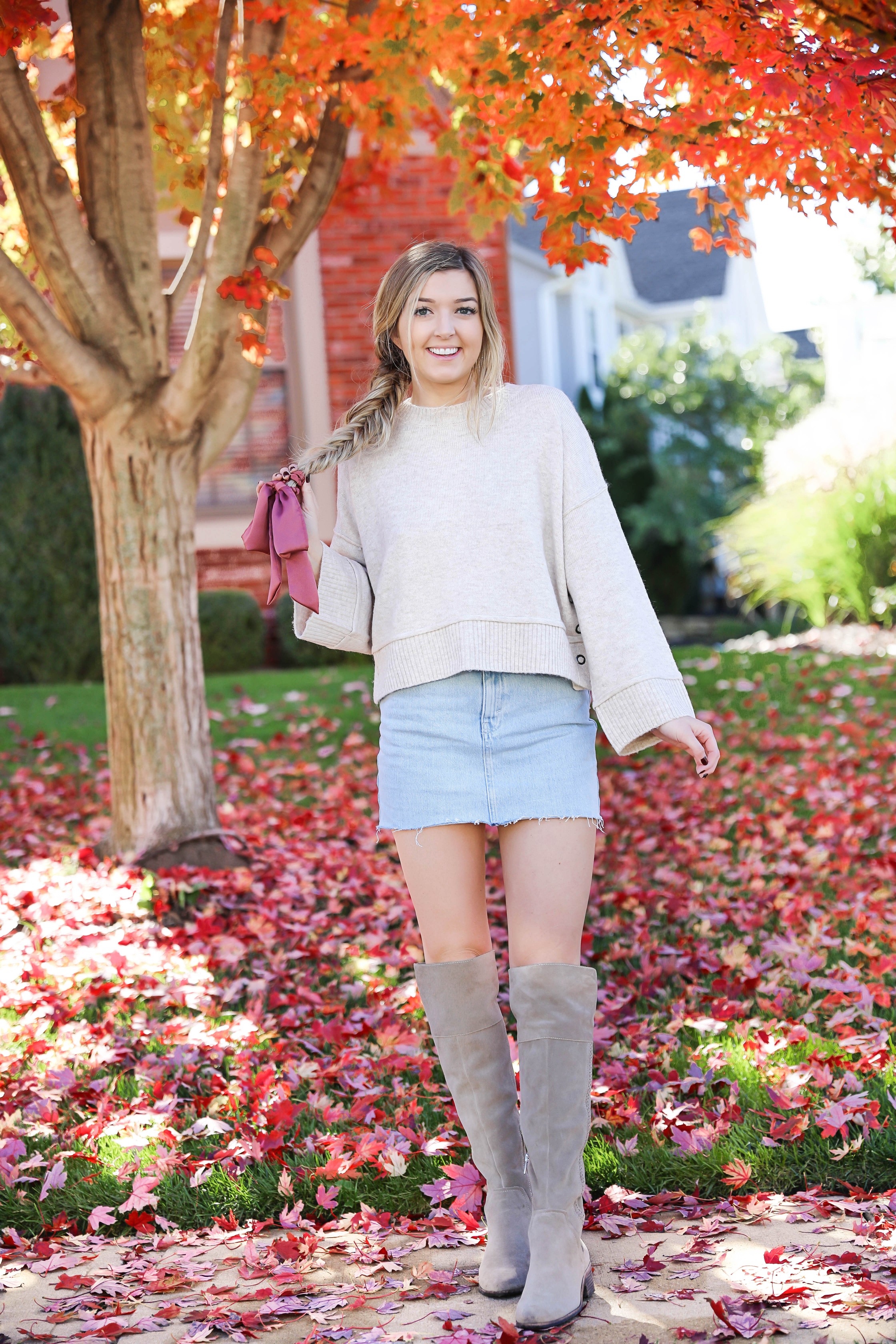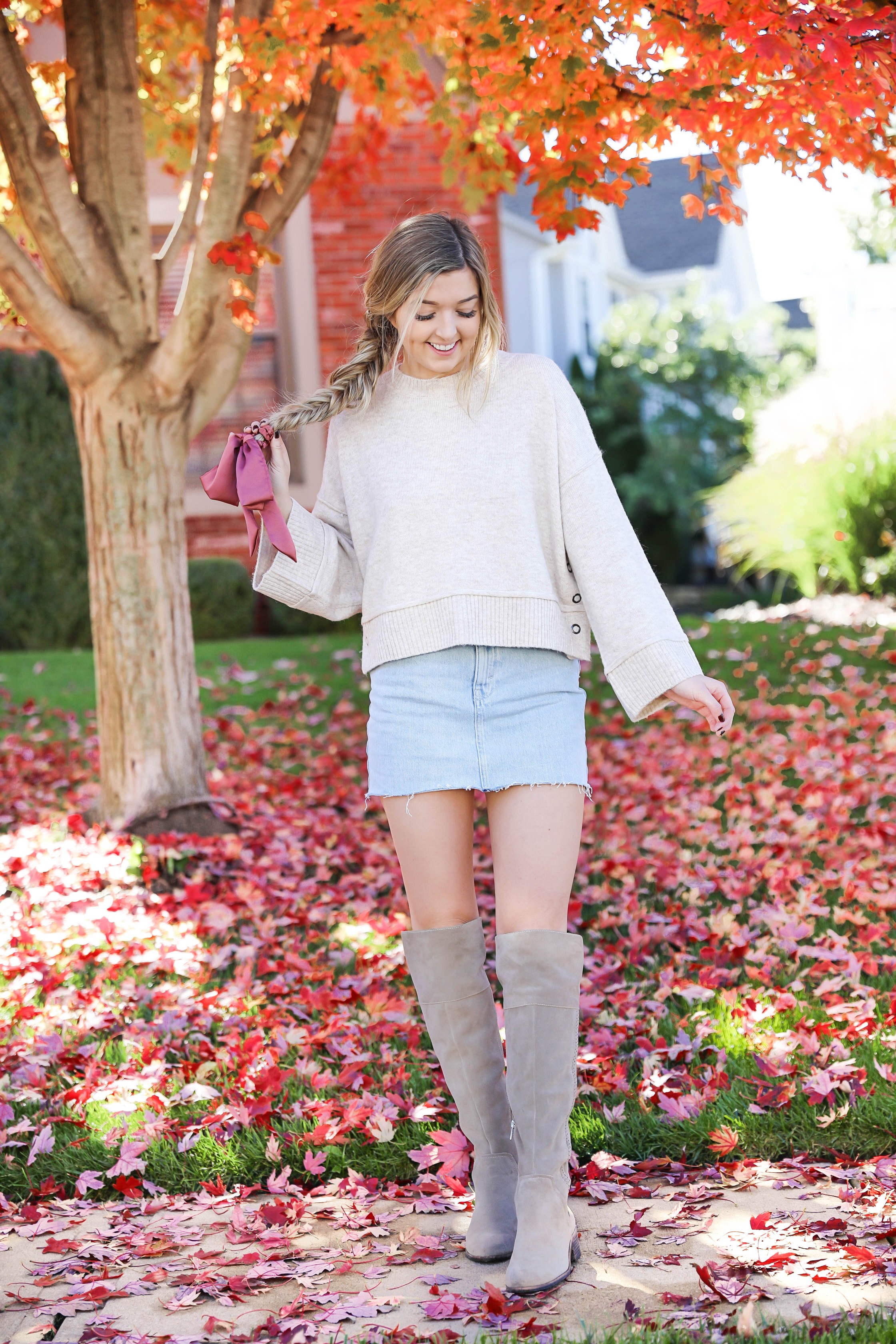 | Cropped Button Sweater (comes in four colors and I am wearing a size4, but out fits like 0-2) | Jean Skirt (I am wearing a size 4, but it fits like a 0-2) | Over the Knee Boots (ON SALE! Fit TTS and comes in 3 colors) | Hair Ribbon (similar) |
Another simple way to style jean skirts are with cropped sweaters. I love the buttons on the side of this one! It comes in four colors and I want them all haha! These boots are also on sale (SCORE!) and I wear them all the time! They are actually packed in my bag right now for Vail!
xoxo,
Lauren Emily Lindmark
Copyright © 2018 dailydoseofcharm.com