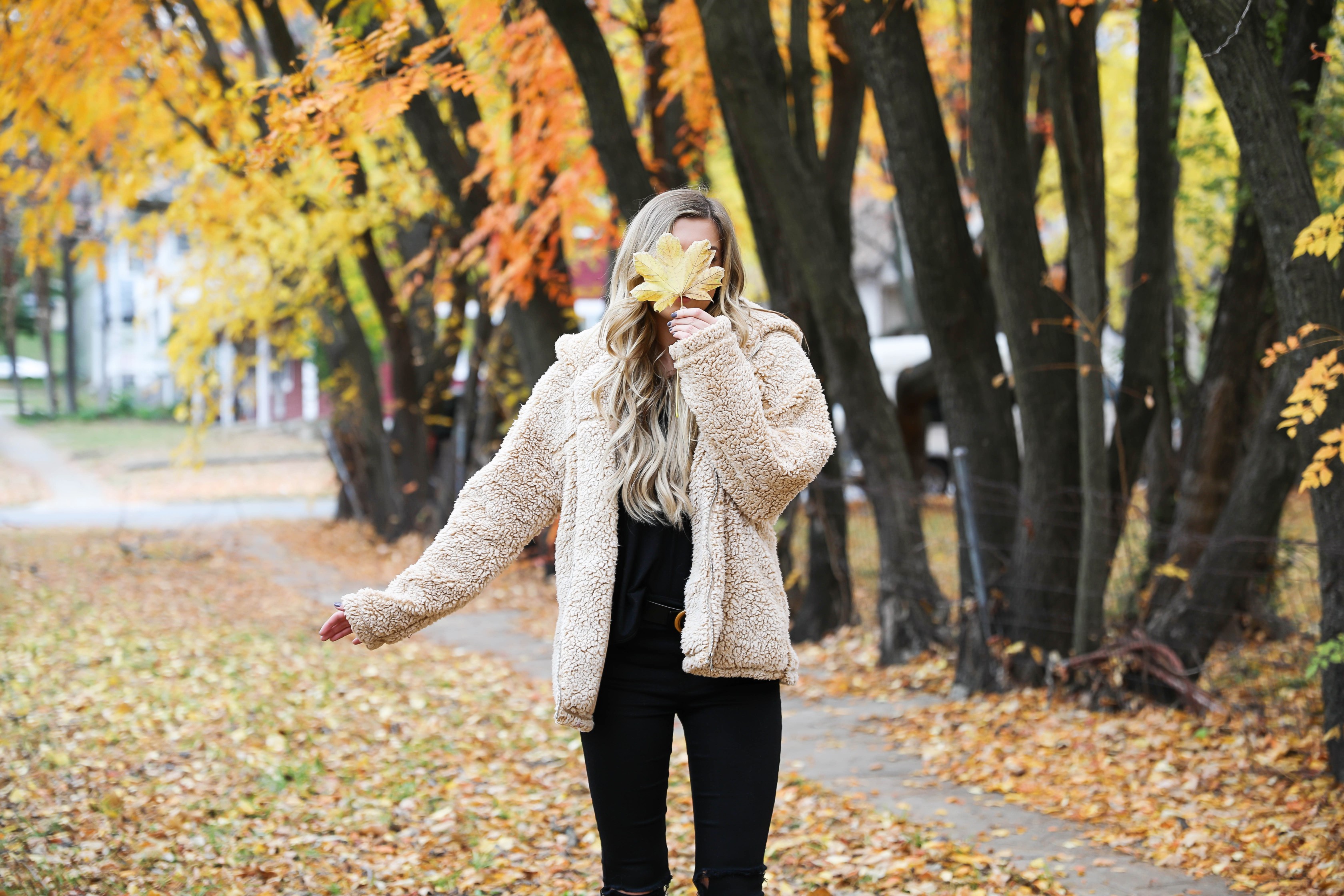 The Best Teddy Bear Coats | OOTD + Roundup
Happy Friday everyone! Writing this post on Thursday morning on my way to Vail, Colorado! I will update you guys on my adventures soon, but make sure to follow along on my Instagram! My boyfriend and I are going for his uncles's wedding and I am so excited! It's supposed to snow so I will be in heaven. I love the snow! Anyone else?
I took these photos last week so I had something to post while I was gone! I am a sucker for anything cozy this time of year, and teddy beat coats are no exception! I bought this last season and have already worn it a few times this year. I will link a ton of cute ones at the bottom of this post so keep reading!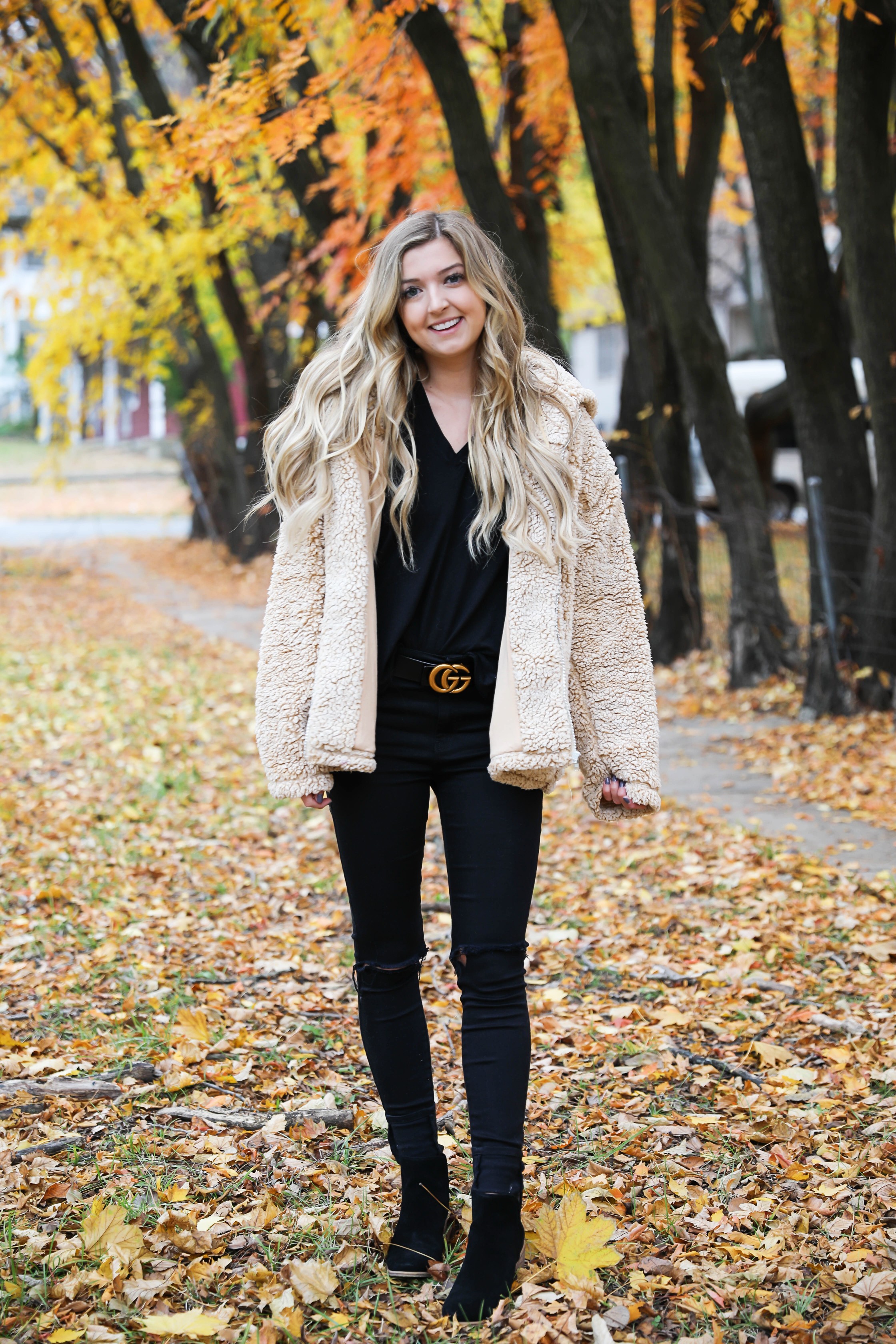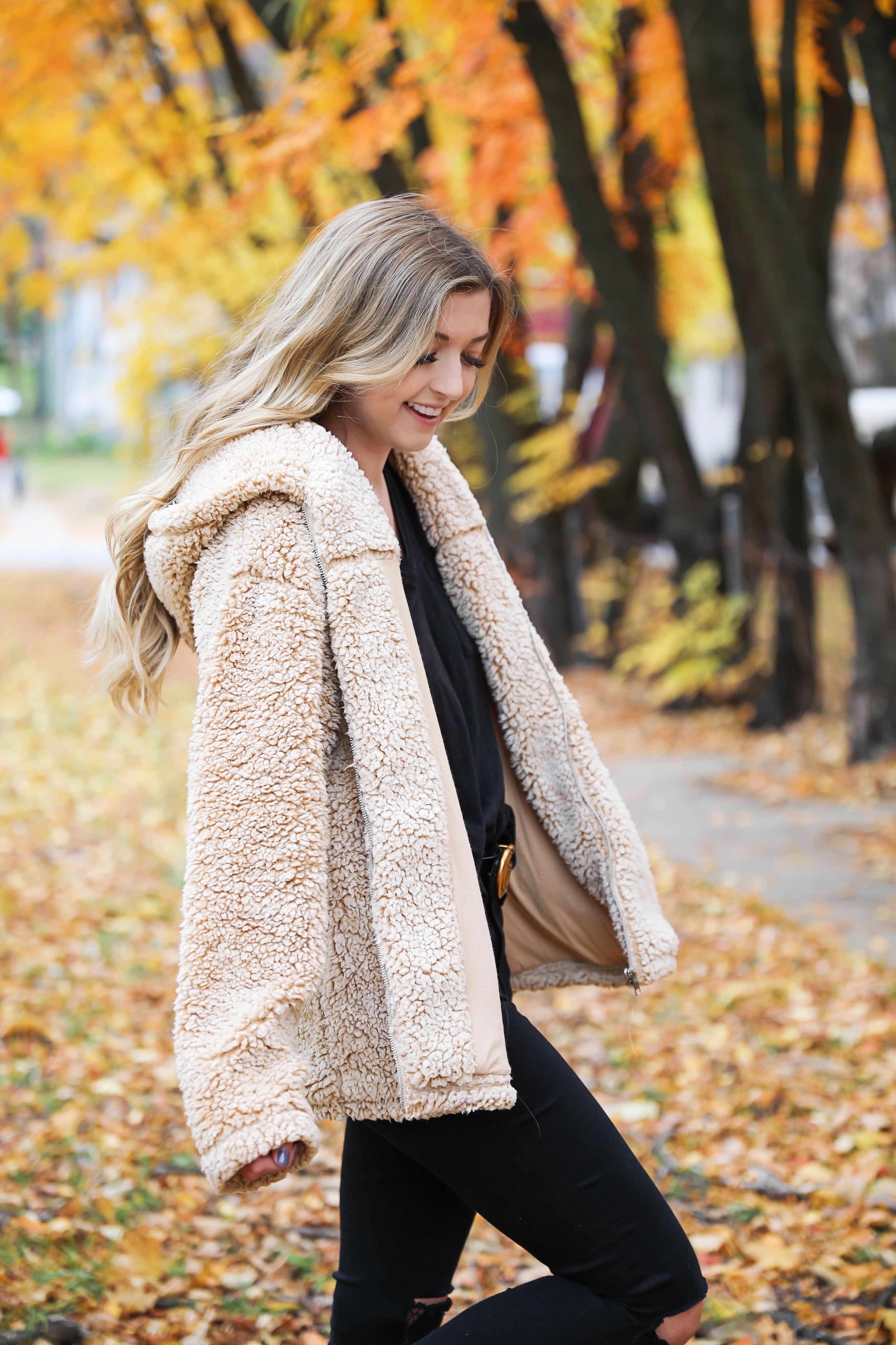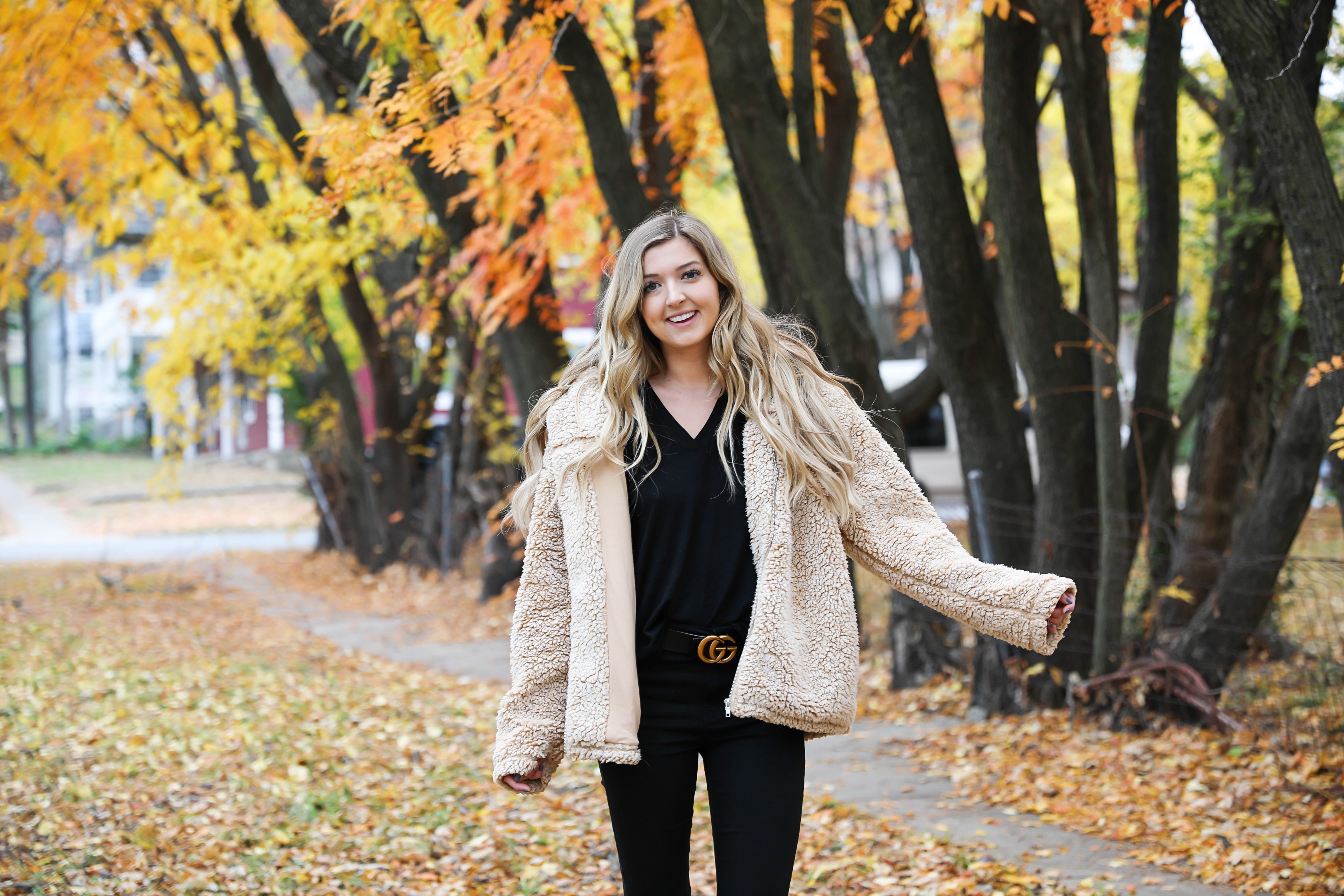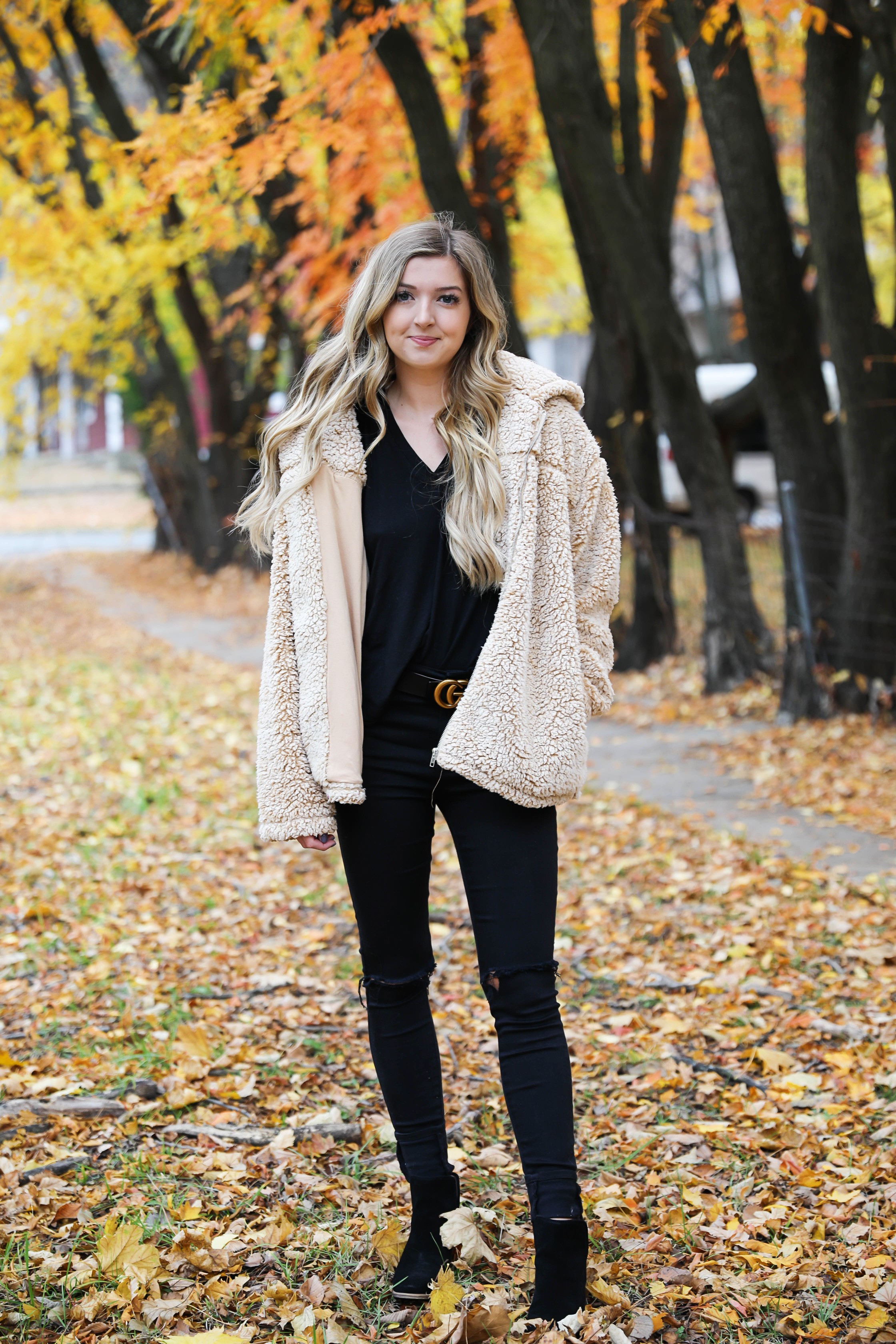 | Teddy Bear Coat (similar, more linked below) | Black Tee ($8 similar) | Black Jeans (c/o) | Black Booties (also come in tan, TTS) | Faux Gucci Belt (comes in four colors) |
My boyfriend got to the airport and announced that he didn't bring a coat… He is crazy! He never gets cold, but I have a feeling he will up in the Colorado mountains haha! I bought this new coat for the trip and I love it (it's also ON SALE)! It's super flattering on and not too puffy. I am thinking it will be super warm!
Now that it's November, what kind of posts do you guys want to see? I am planning on posting Thanksgiving and Holiday outfits as well as gift guides! I asked you guys on Instagram when you start shopping for the holidays and SO MANY people said they already started! I am a last minute shopper myself, so I can't relate haha. I will try to get my gift guides up soon though! I did twelve last year and y'all loved them!
Okay keeping this post short and sweet because my computer battery is getting low. I'll keep you updated on my adventures!
xoxo,
Lauren Emily Lindmark
Copyright © 2018 dailydoseofcharm.com