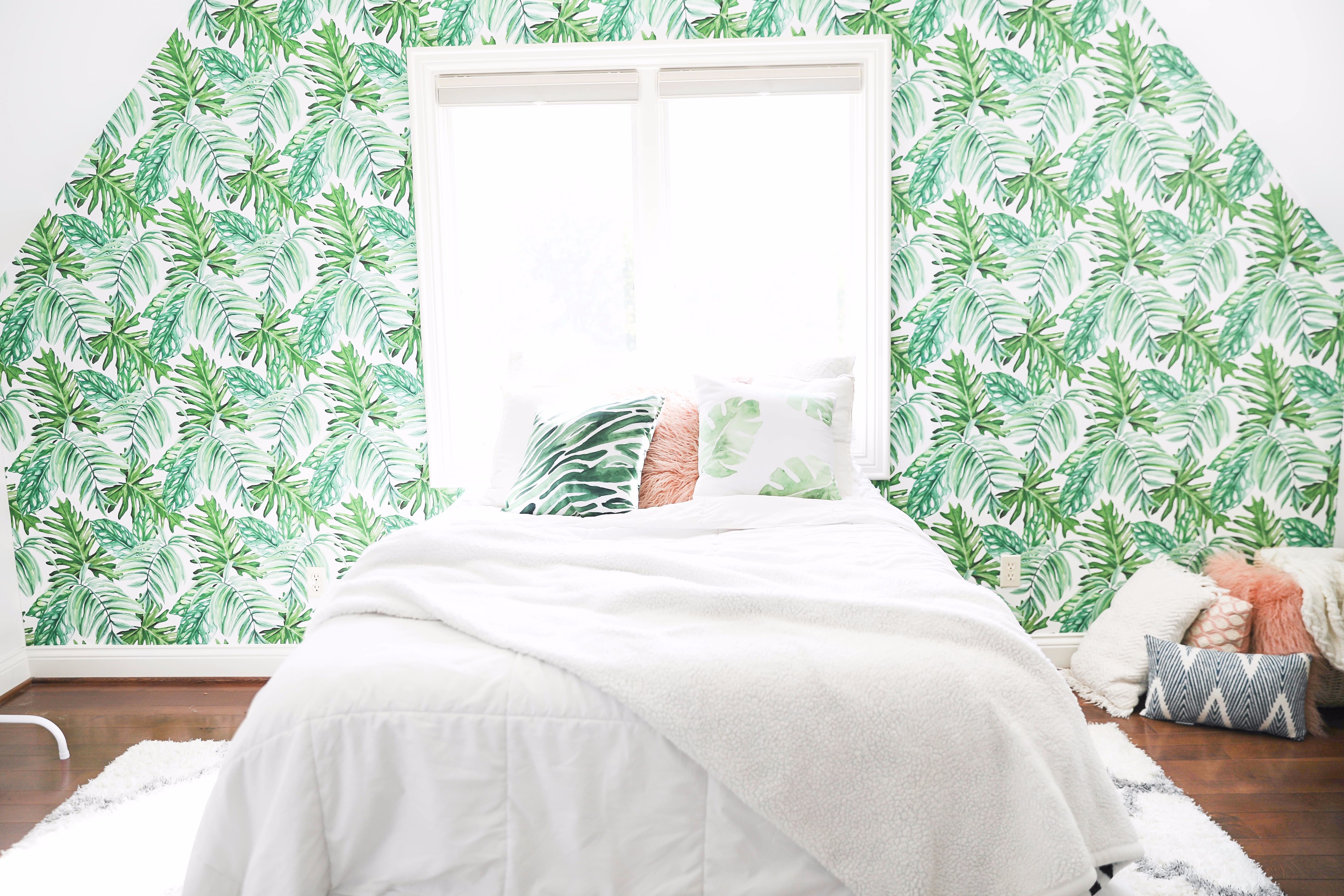 How to Transition Your Room for Spring
Happy spring everyone! Can you believe it is already the end of march?! It's crazy that this year is going by so fast, but I am happy because I have always loved spring! I was born in the spring so I feel like I am just a spring girl. I love when everything outside starts to bloom, you can wear shorts and spend hours out in the fresh air!
If you have been following me for awhile, you know I love interior design. My room is always my happy place so I put a lot of work into making it "perfect!" I switch up my room decor every fall and every spring, so I was excited to uncover my wallpaper the other day and bring some vibrant colors back into my room!
I wanted to share a full post with you guys on how I make my space bright and happy for spring! I hope you guys enjoy! Keep reading below for tips and to find out about an exciting giveaway!
Fresh Flowers!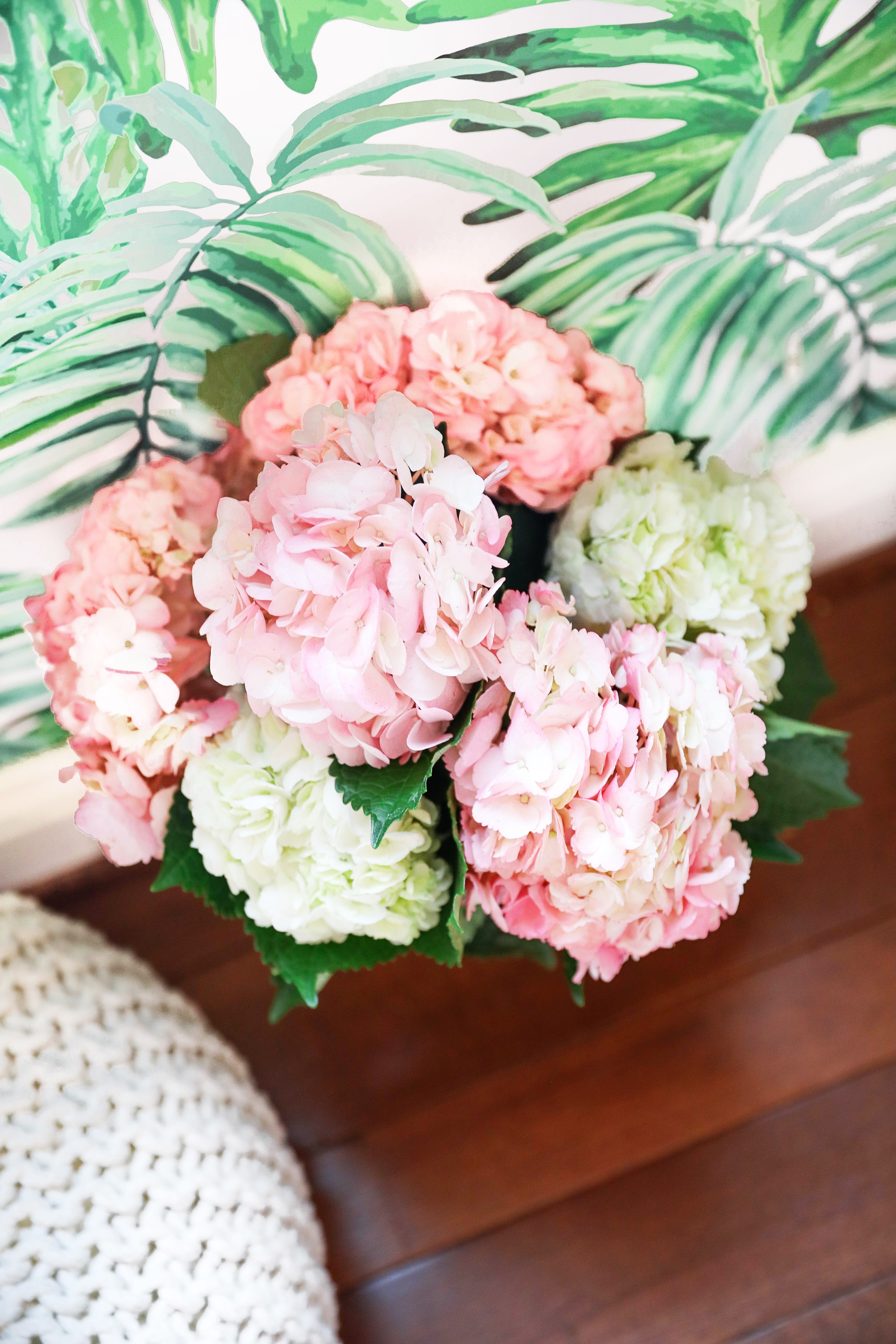 Fresh flowers, green grass, and blooming trees are my favorite things about spring! I like to bring a little bit of that into my room this time of year. Fresh flowers just really have a way of of brightening up your space. They're so cheerful! I like to buy flowers all year long, but spring is when I keep them around constantly!
Add a Bright Statement Wall!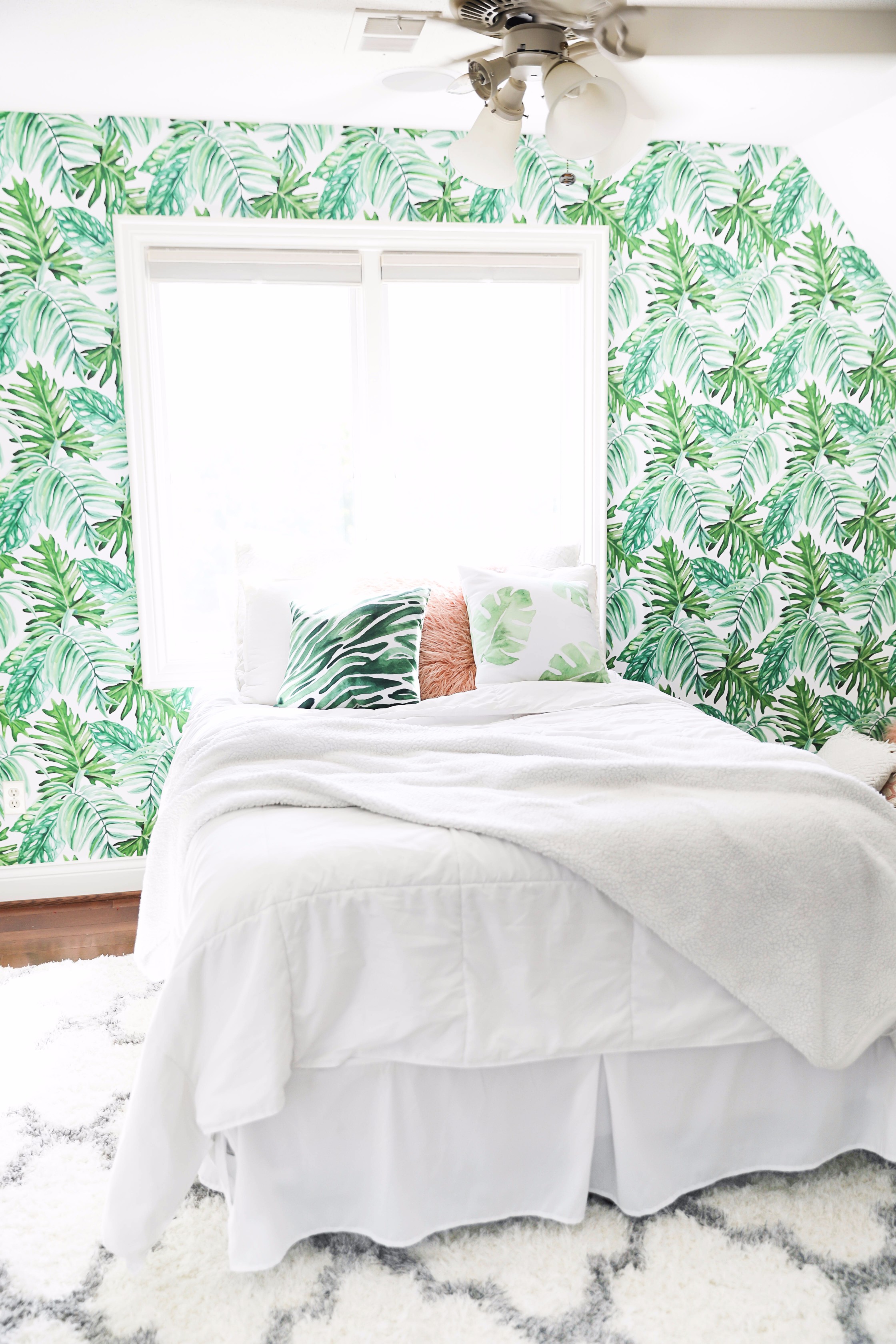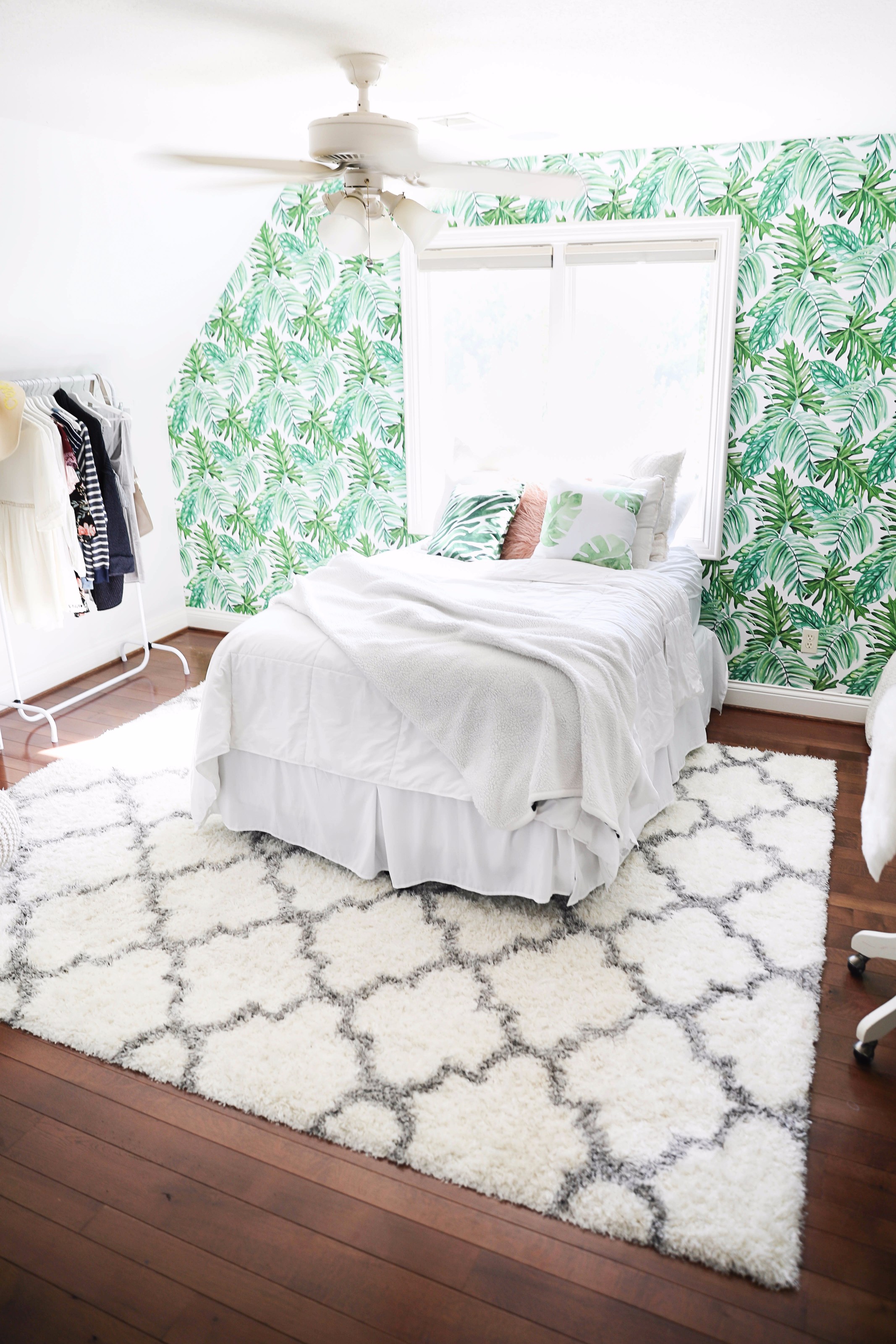 Last summer I worked with an awesome company to add this beautiful statement wall to my room! It is removable wallpaper so it isn't damaging and super easy to put up. I will link my original post and video here! There are direct links to my wallpaper on there if you are interested in mine! Etsy also has a ton of other wallpaper options too! I am doing a full post soon on how to install removable wallpaper so be on the lookout. I think adding a bright statement wall is a fun way to transition your room for any season!
Spring Candles!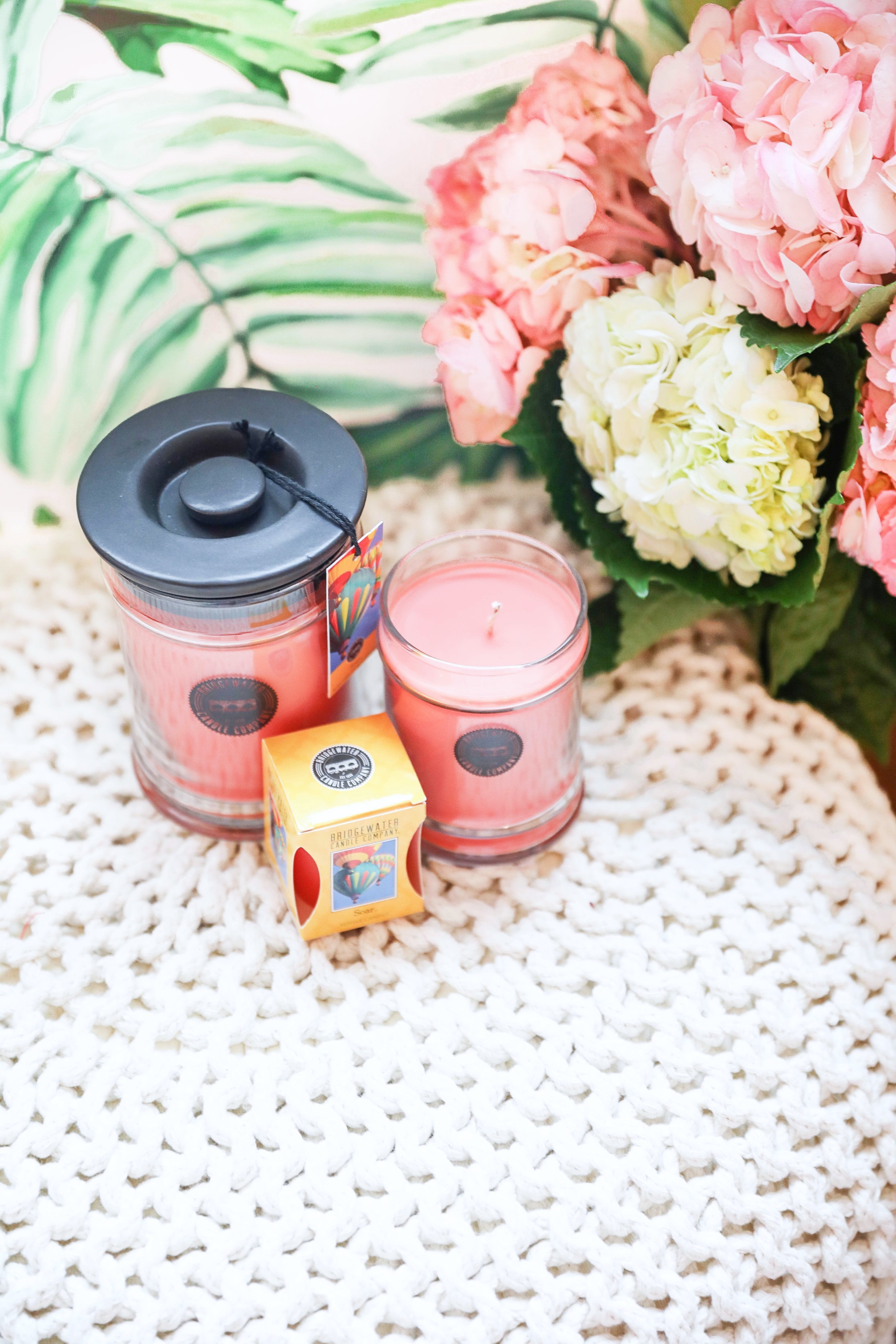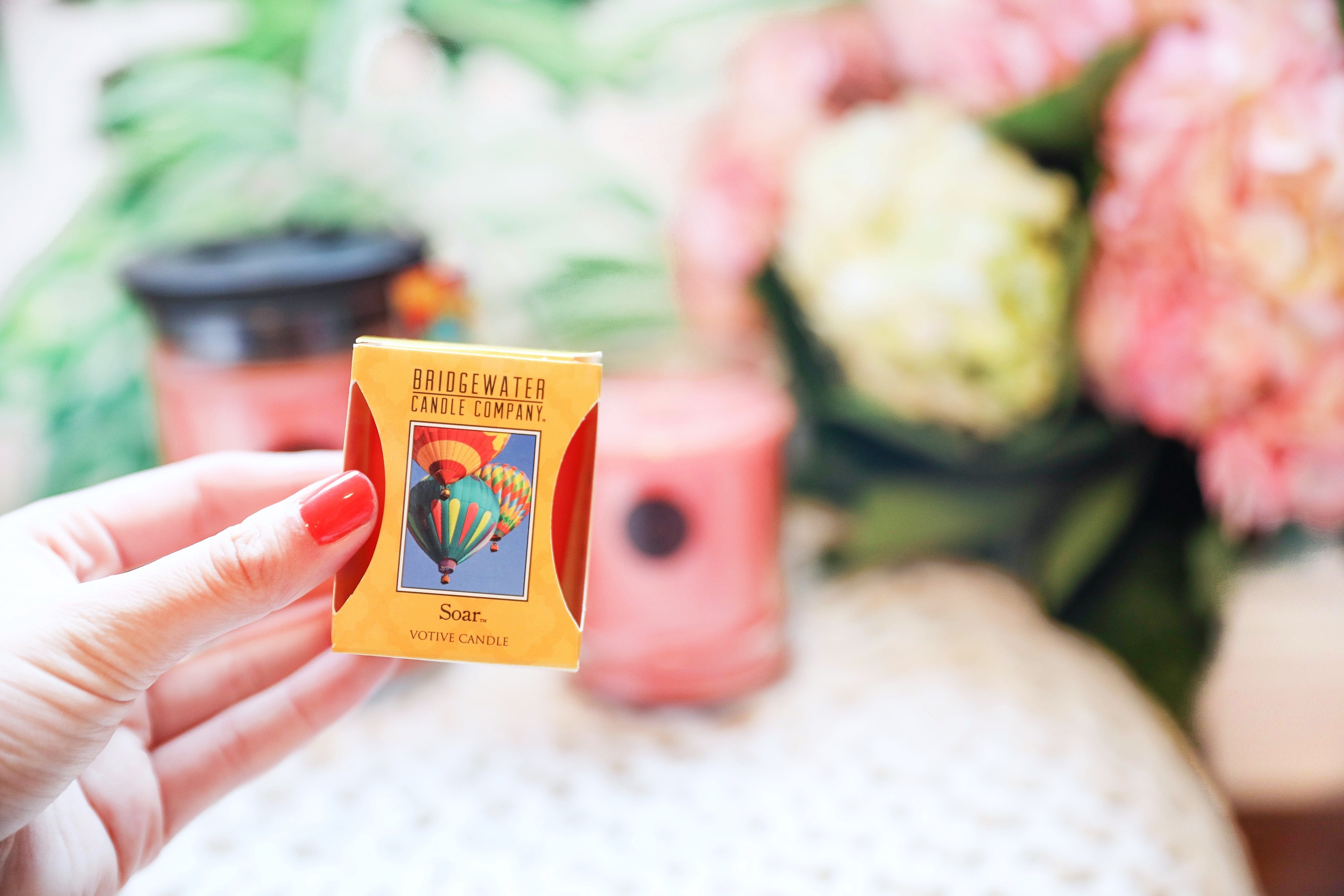 Nothing makes your room more springy than fresh scented candles! I was recently contacted by this amazing company called Bridgewater Candle Co. I am a firm believer that you can never have too many candles (I have one of their candles lit right next to me as I am typing this), so I was really excited to get the chance to work with them! However, what really hooked me in is their "Light a Candle, Feed a Child" program. For every jar candle that you purchase, Bridgewater Candle Co. donates money to Rice Bowls to feed children all around the world! They have already donated over 7 million meals – which is insane!
When I received these candles in the mail I couldn't believe how good they smelled! They sent me their new fragrance "soar" which is really fresh and citrusy, perfect for spring! I gave one to my mom and she has been texting me all day raving about how good it smells! They actually sell a small votive candle for $2.22 which is cool because you can order those and try out the scents first! I really admire amazing companies like this that have great products and are giving back to the world!
Today is actually National Fragrance Day so what better way to celebrate than buying some new candles! This Soar scent is my favorite, but they have so many candles to choose from! Head to my Instagram to enter a giveaway for $175 credit to Bridgewater Candle Co.!
Bright pillows!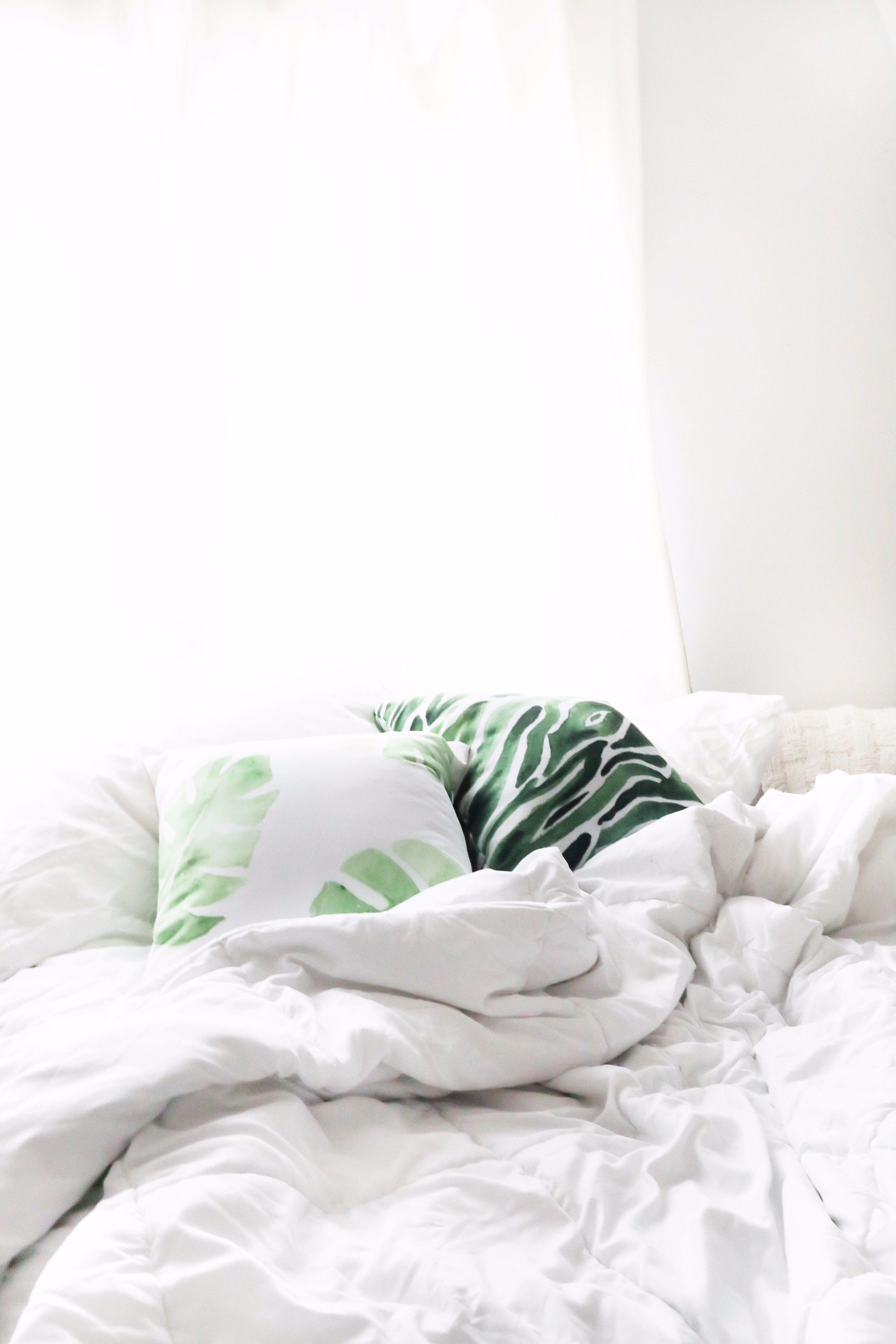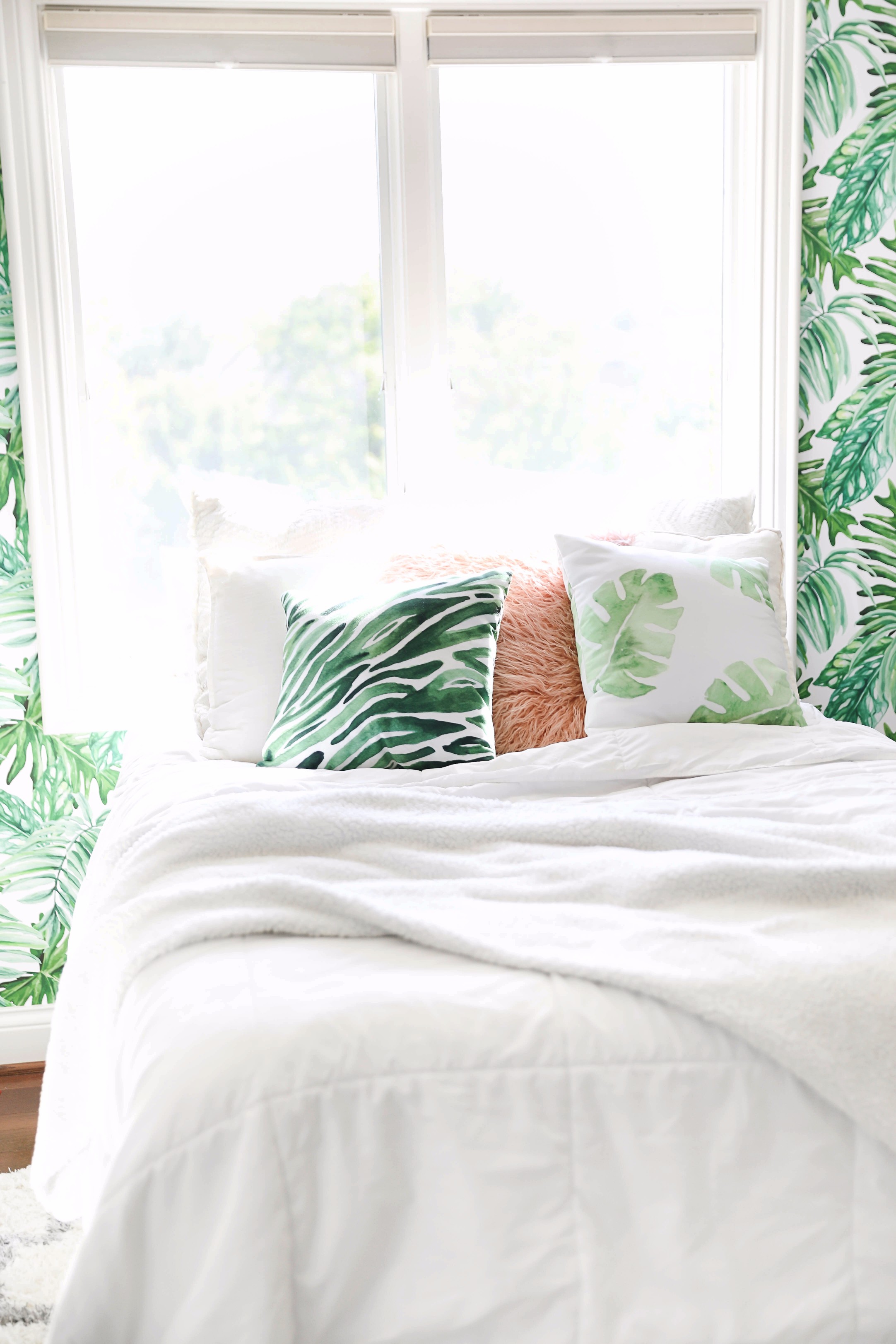 I purchased these cute pillows last summer and I just pulled them back out the other day and I love how they tie the room together! Buying statement pillows like these is such an easy way to give your room a little makeover and get you in the spring mood! Sadly, these pillows are sold out – but here is a really cute similar one!
Pull Out Your Spring Clothes!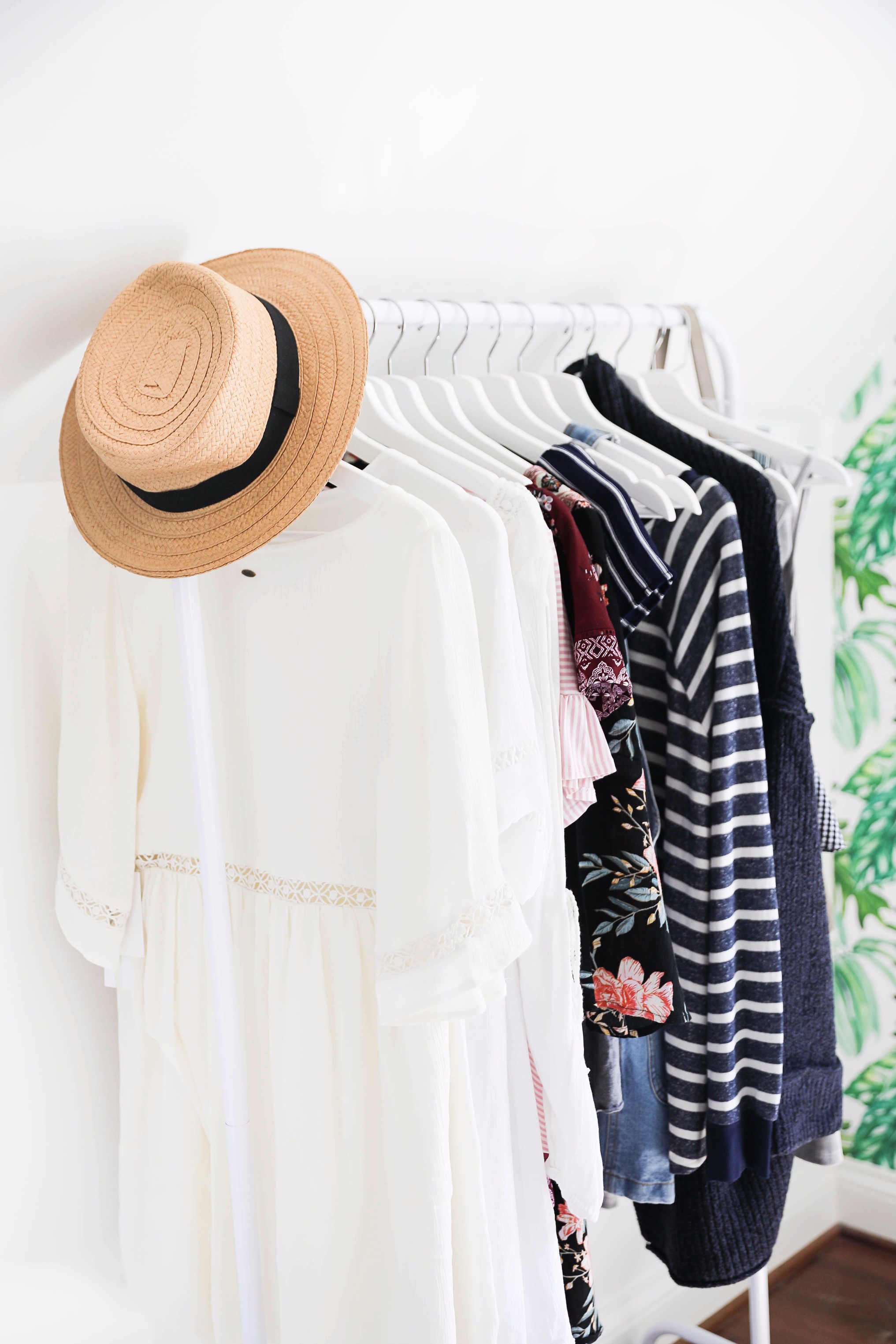 Even if it doesn't feel like spring outside yet, that doesn't mean you can't pull out all your favorite spring dresses, tops, and outfits! I have a cute clothing rack in my room that I like to put new clothing on. In the spring I always change it up and add some bright pieces in plus some springy accessories like this hat!
Add Plants to Your Room!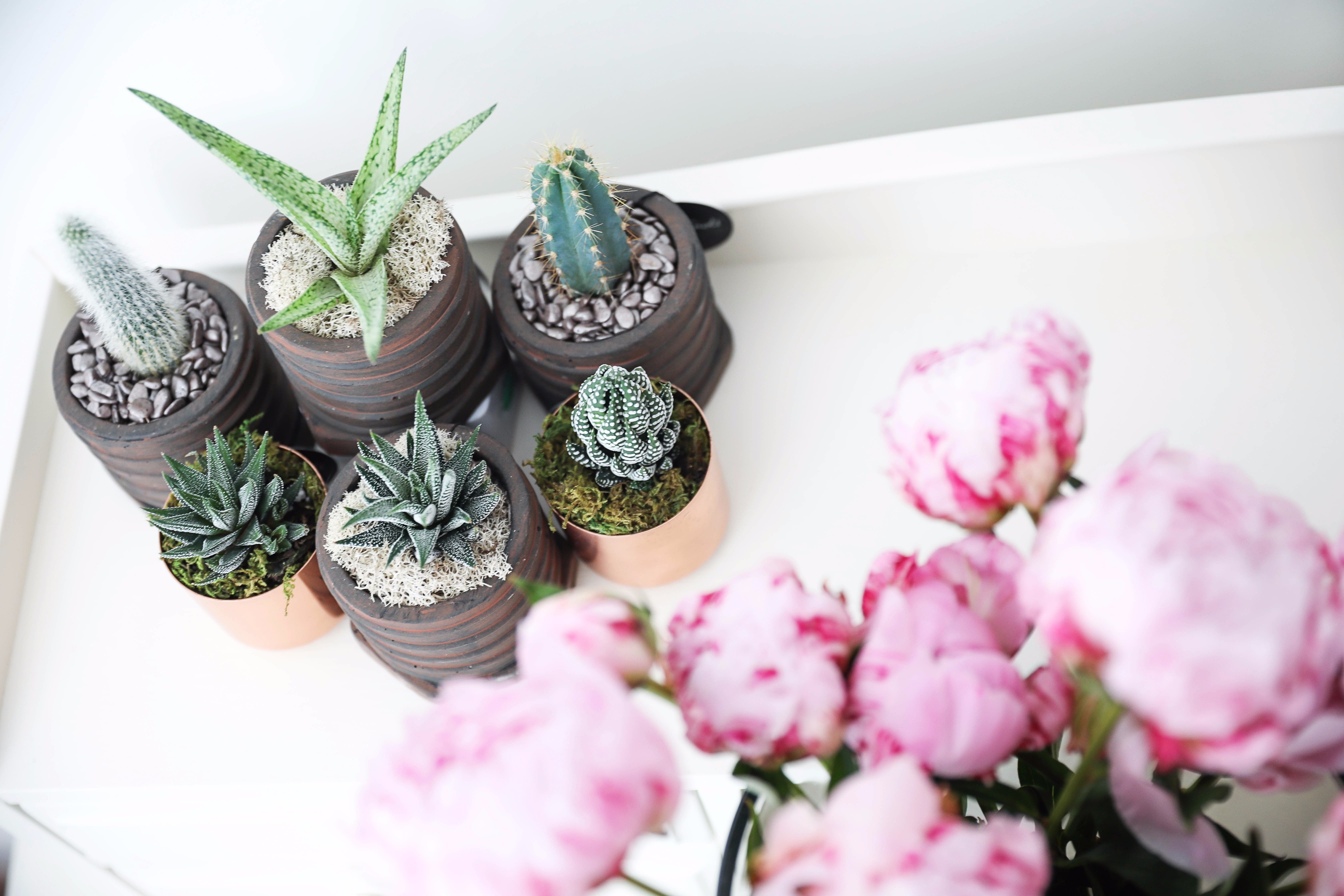 I know I talked about the flowers above, but adding little succulents or even a floor plant is another great way to wake your space up for spring! I buy these little cacti at my local grocery store, but a lot of Home Depots also sell them! Having fresh flowers and plants in your room is scientifically proven to improve your mood – which is what spring is all about if you ask me!
Happy spring! I hope you enjoyed this post and take some of my tips to brighten up your space for spring! What is the weather like where you are from? This weekend is supposed to be in the 60ºs and I can't wait!
xoxo,
Lauren Emily Lindmark
*Thank you Bridgewater Candle Co. for sponsoring this post
Copyright © 2018 dailydoseofcharm.com