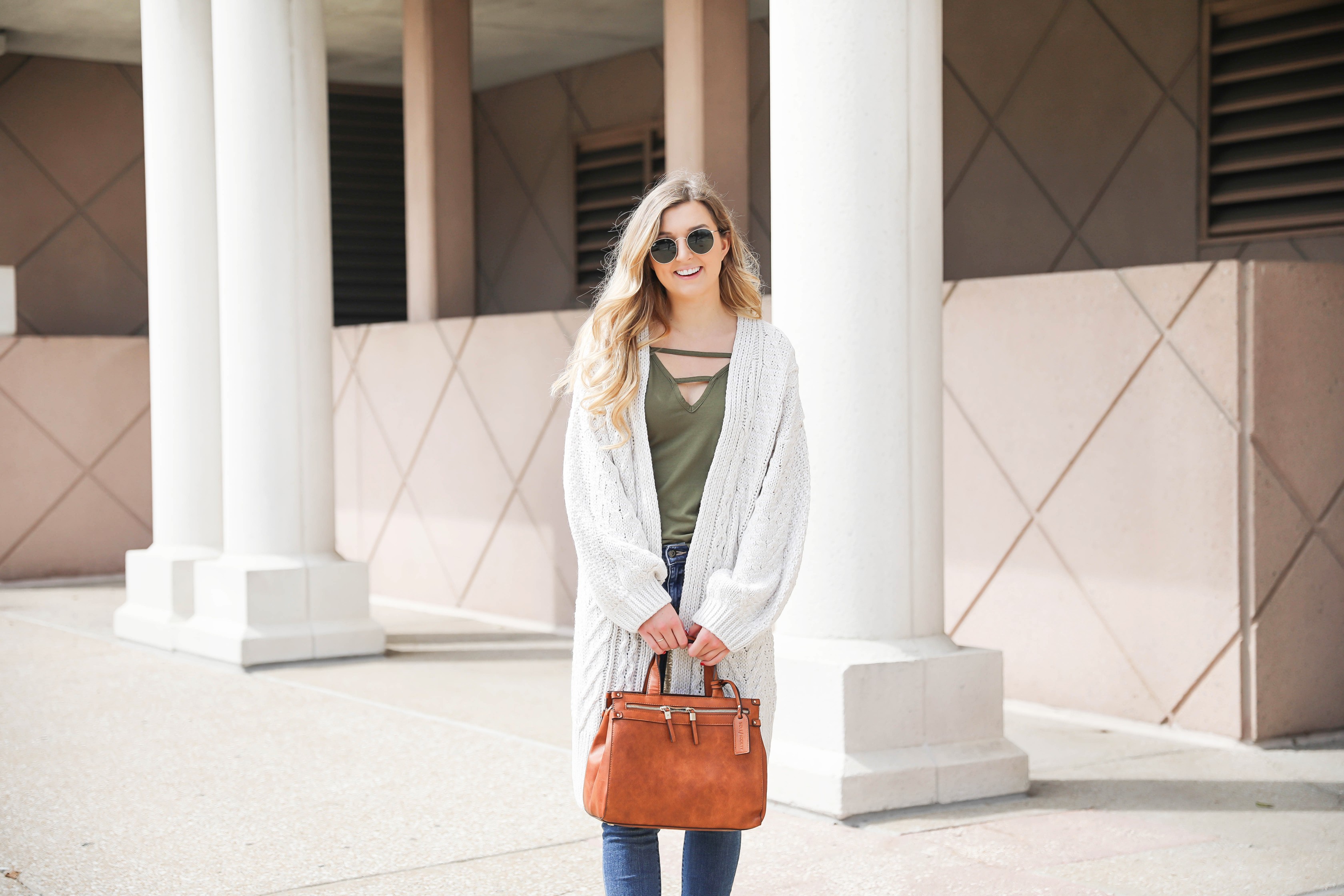 It's September… SO IT'S OFFICIALLY FALL TIME! | OOTD + CRAZY Week Ahead
Haha, am I the only one that officially feels like it's fall the day after Labor Day?! Sure, it may be 90º and I may have been lounging on a raft on the lake 24 hours ago, but you can sure as hell bet I am wearing a sweater right now! I don't have a "favorite time of year," but if I had to choose one it would be fall. I love how the trees look with changing leaves, I love fall fashion, crisp air, and fall activities! It just makes me so happy thinking about it!
I have the busiest week ahead! I move into my apartment, need to get caught up on work and homework from being sick, and I need to just get my life together haha! I seriously never get stressed, but it's all hitting me a little. I can't wait to settle into my new place and get ahead on work so I can just take a breath.
I have a lot of fun posts planned soon, one of which was suggested by an Instagram follower! Someone said my boyfriend, Cam, should dress me for a week. We thought it sounded fun! I may turn it into "my boyfriend buys my outfits" or something. I want y'all to get to know him, he's amazing!
Side note about this post… I had to get ready super fast this morning so I blew dry my hair and IT WAS SO FRIZZY! Editing these photos drove me crazy. Sorry about that!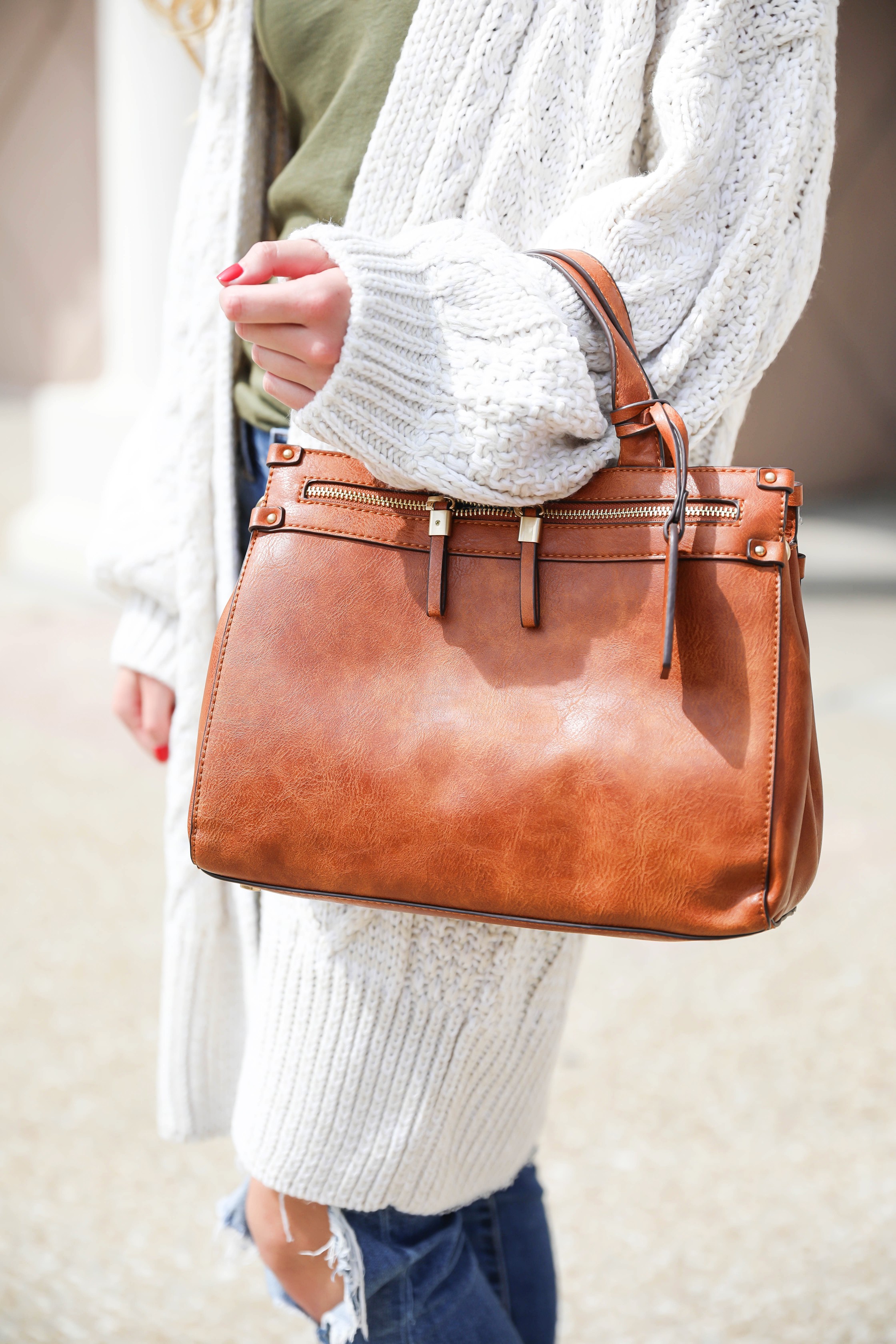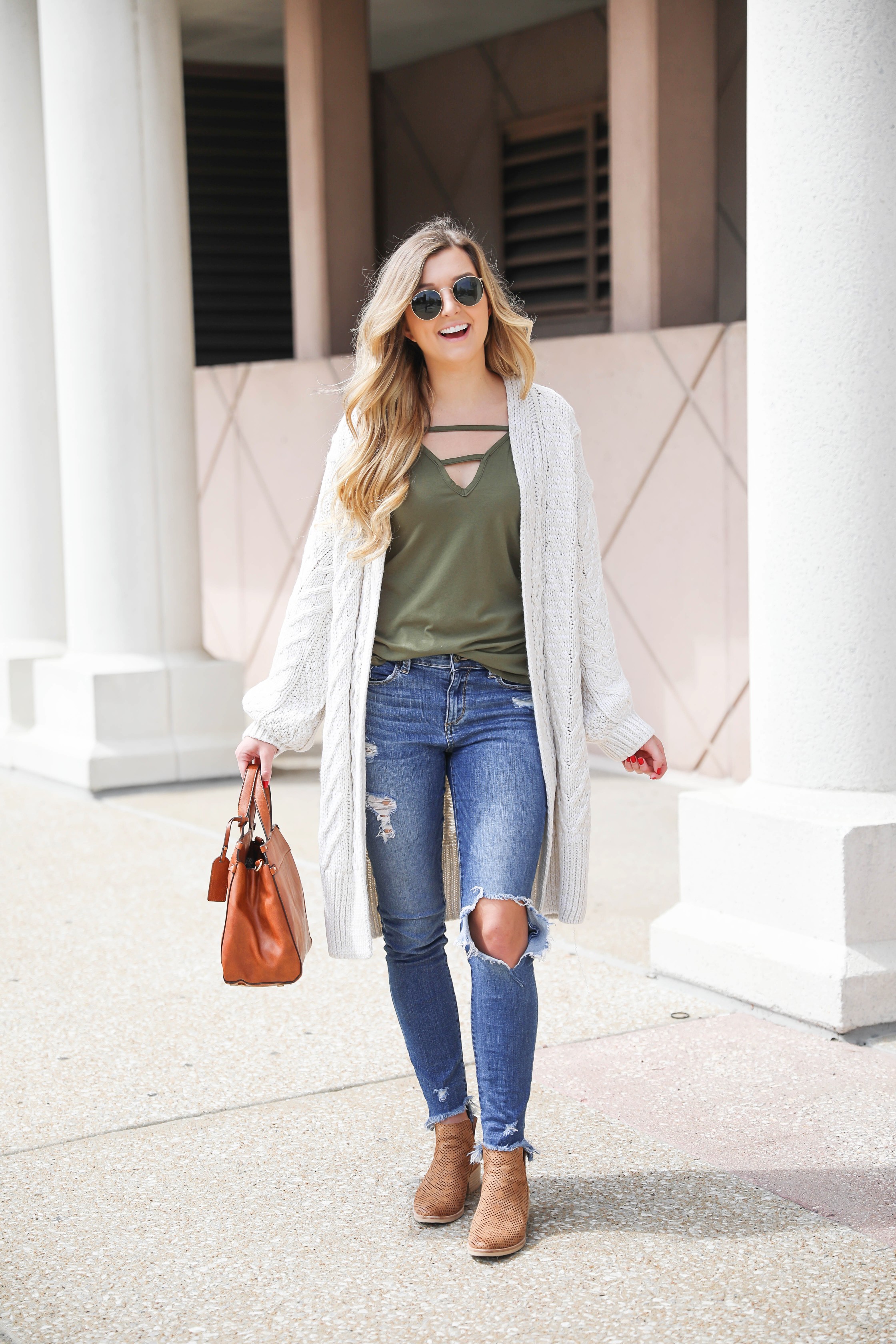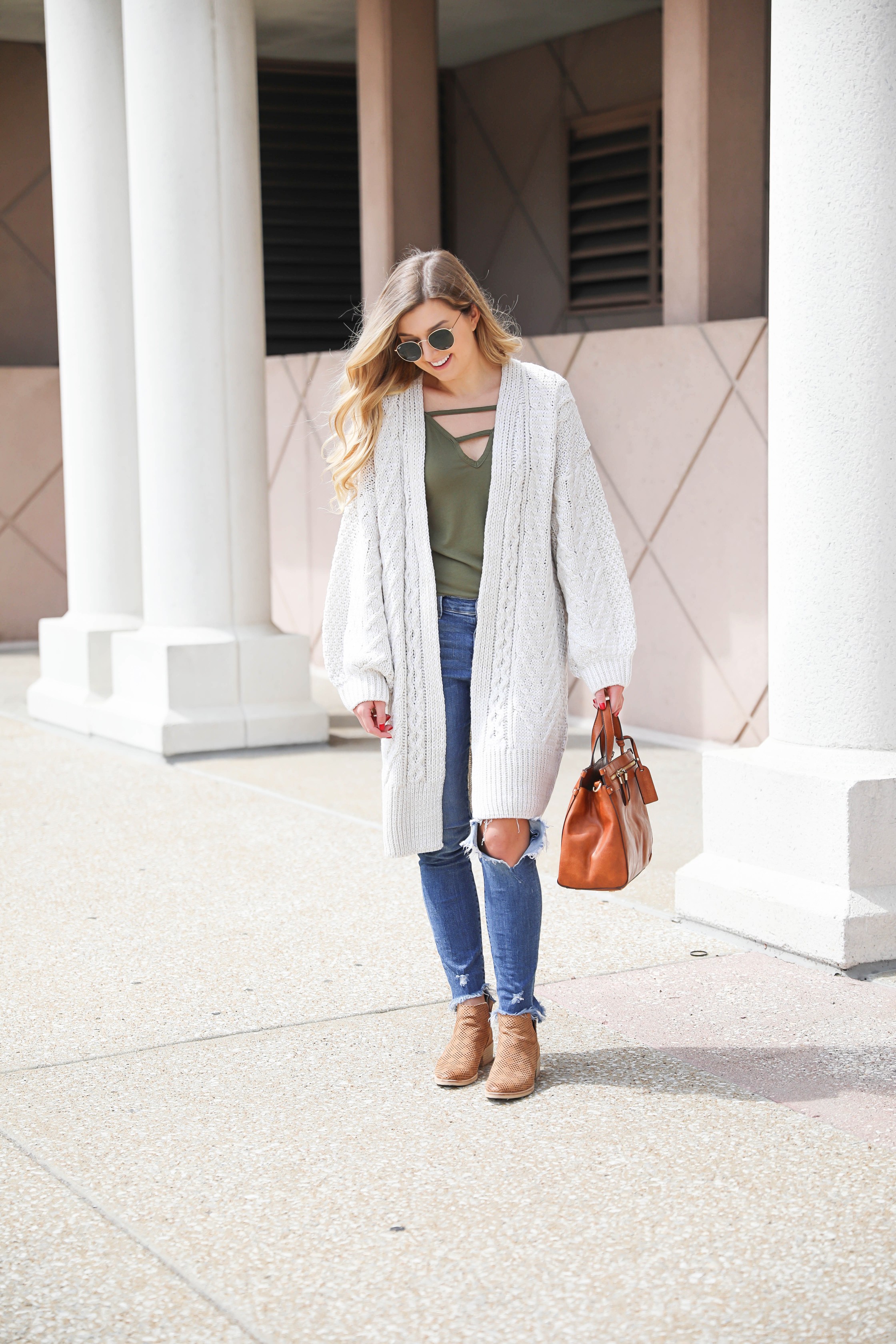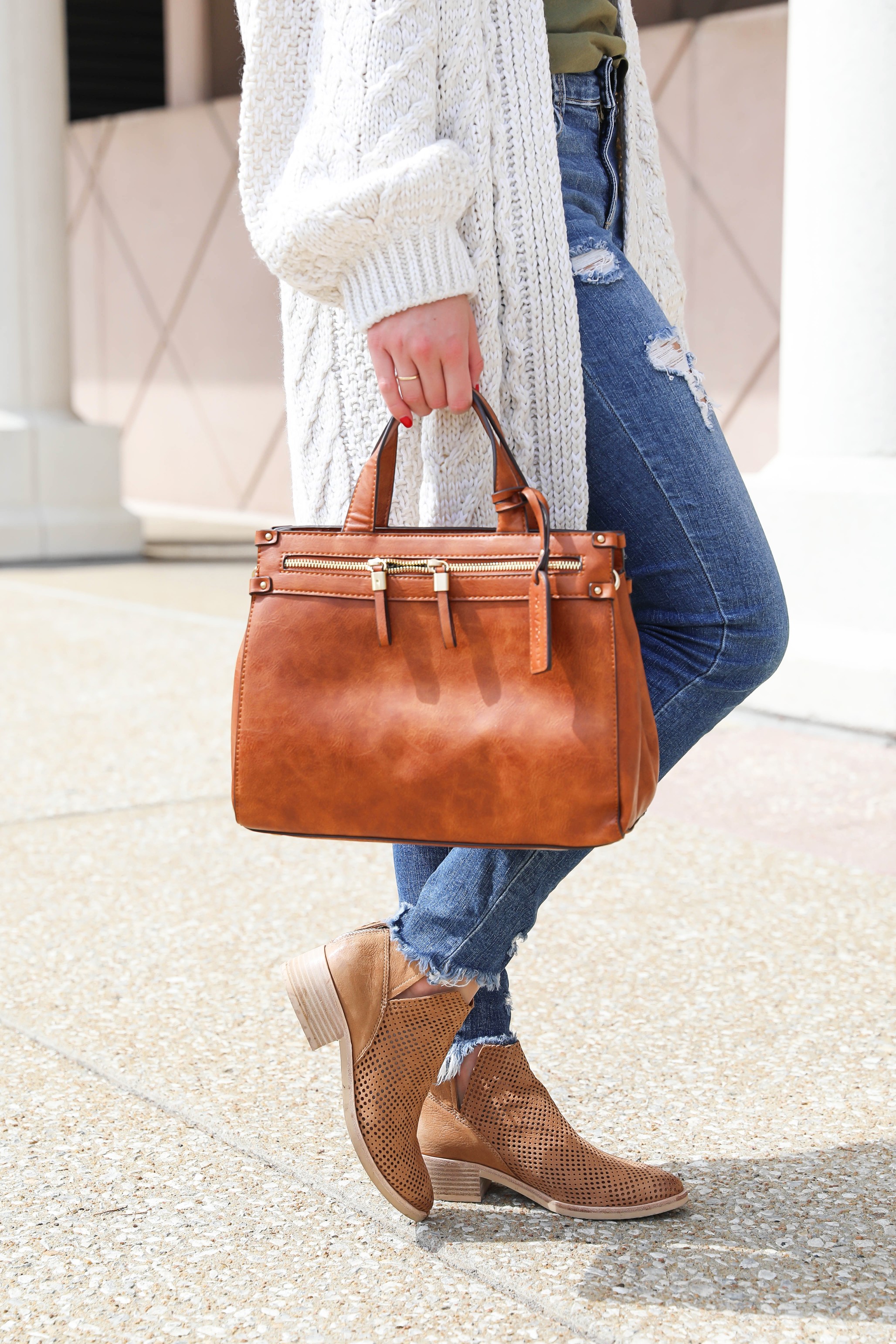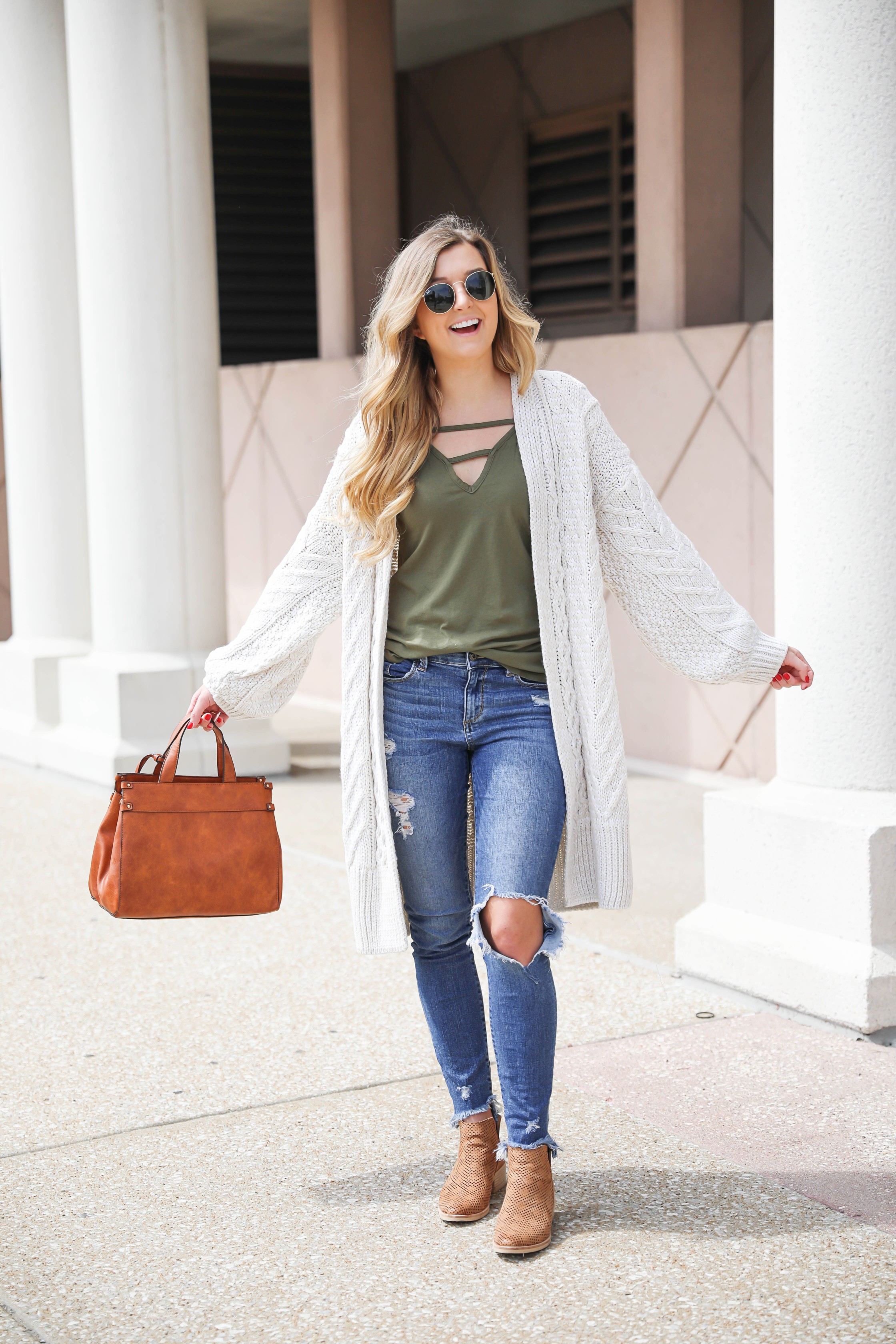 | Knit Cardigan (I am wearing a size 4, comes in five colors) | Olive Top ($33 and comes in three colors, I am wearing a size small) | Ripped Denim Jeans (similar) | Sole Society Faux Leather Bag (comes in four colors) | Booties (comes in three colors) | Sunglasses |
This outfit just screams fall! I wear cardigans non-stop this time of year. I love how they look with booties and cute tanks! Also, this bag is PERFECT for fall. I just feel like it's the best color and it isn't too expensive!
Have to stop this post here because I have a million things to do! I hope you guys had a great long weekend and a great four day week ahead!
xoxo,
Lauren Emily Lindmark
Copyright © 2018 dailydoseofcharm.com