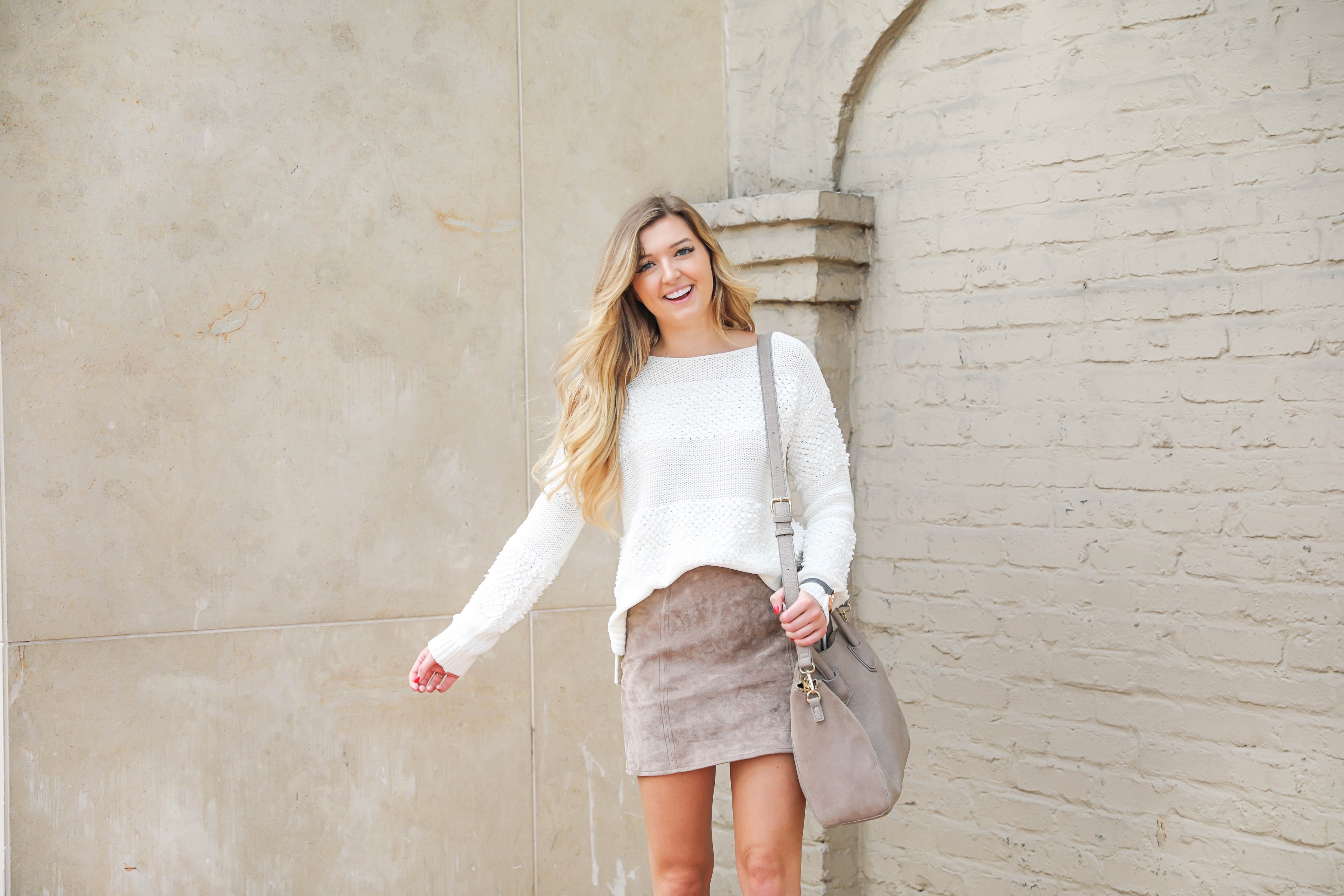 My Weekend Plans | + Suede Skirt and Sweater Fall OOTD
Happy Friday, and more importantly, HAPPY THREE DAY WEEKEND! I am so pumped! I am usually a person that is really good at staying in the moment. I pride myself in making the most out of my days and not treating Mondays like they are horrible. However, for some reason this week I couldn't help but wish away the days and get to the weekend! Partly because I was so busy since I am finally back to school and work after having mono, but also because I am so excited to spend this weekend at the lake with my family, boyfriend, and friend!
I bought some card games off Amazon (WTF Did You Say and Joking Hazard) and I am excited about them! I love raunchy adult card games haha! My extended family will be down and we are smoking a ton of meat on Saturday and my dad is making one of my favorite meals of his on Sunday (teriyaki steak sticks). I plan to spend a ton of time on the water and enjoying the "last weekend of summer." What are your plans for Labor Day?!
So super random note, but I have not whitened my teeth in SO long. They were looking pretty bad. So I went to the store and bought some whitening strips yesterday. I used to have a box of the "30 Minute Crest Whitening Strips," but it was packed in all my apartment stuff so I bought the "One Hour Professional Crest Whitening Strips" at Target since that is all they had. I used one yesterday and it worked great, but I totally forgot that my teeth are sensitive to the one hours ones so I am in so much pain haha! I hadn't whitened my teeth is so long I just totally forgot! Now I'm mad because I spent $50 on these and can't use them… hopefully someone in my family likes them!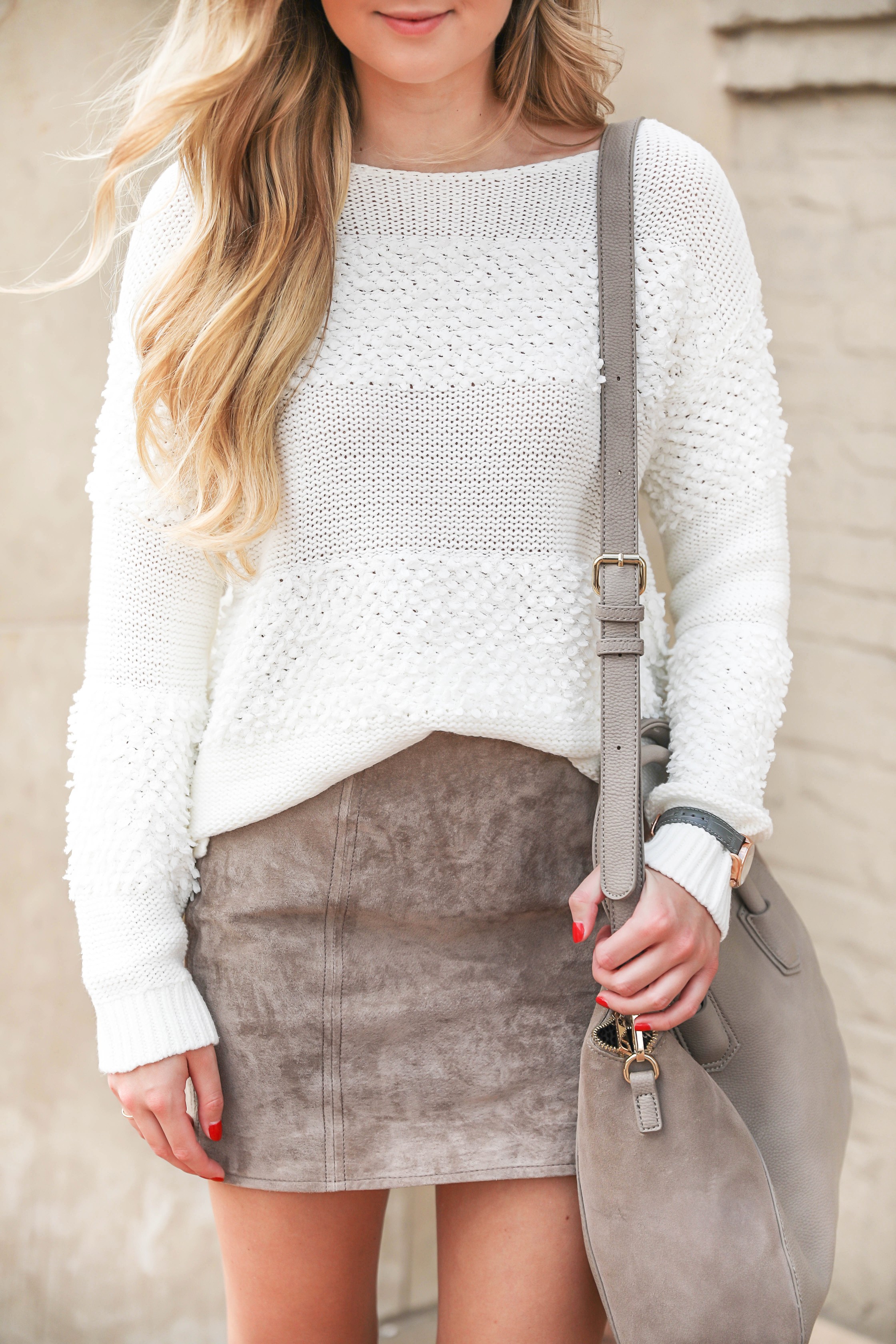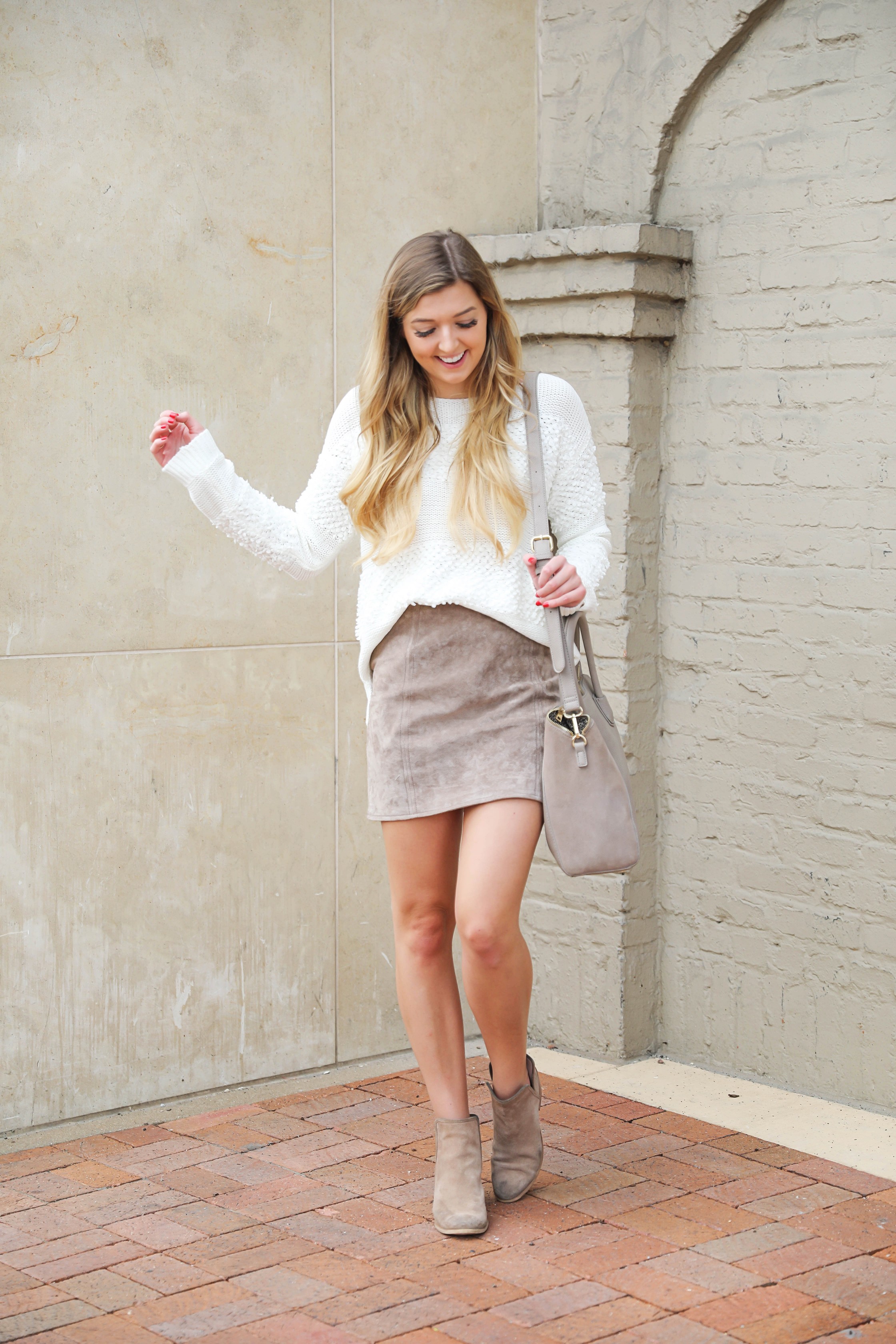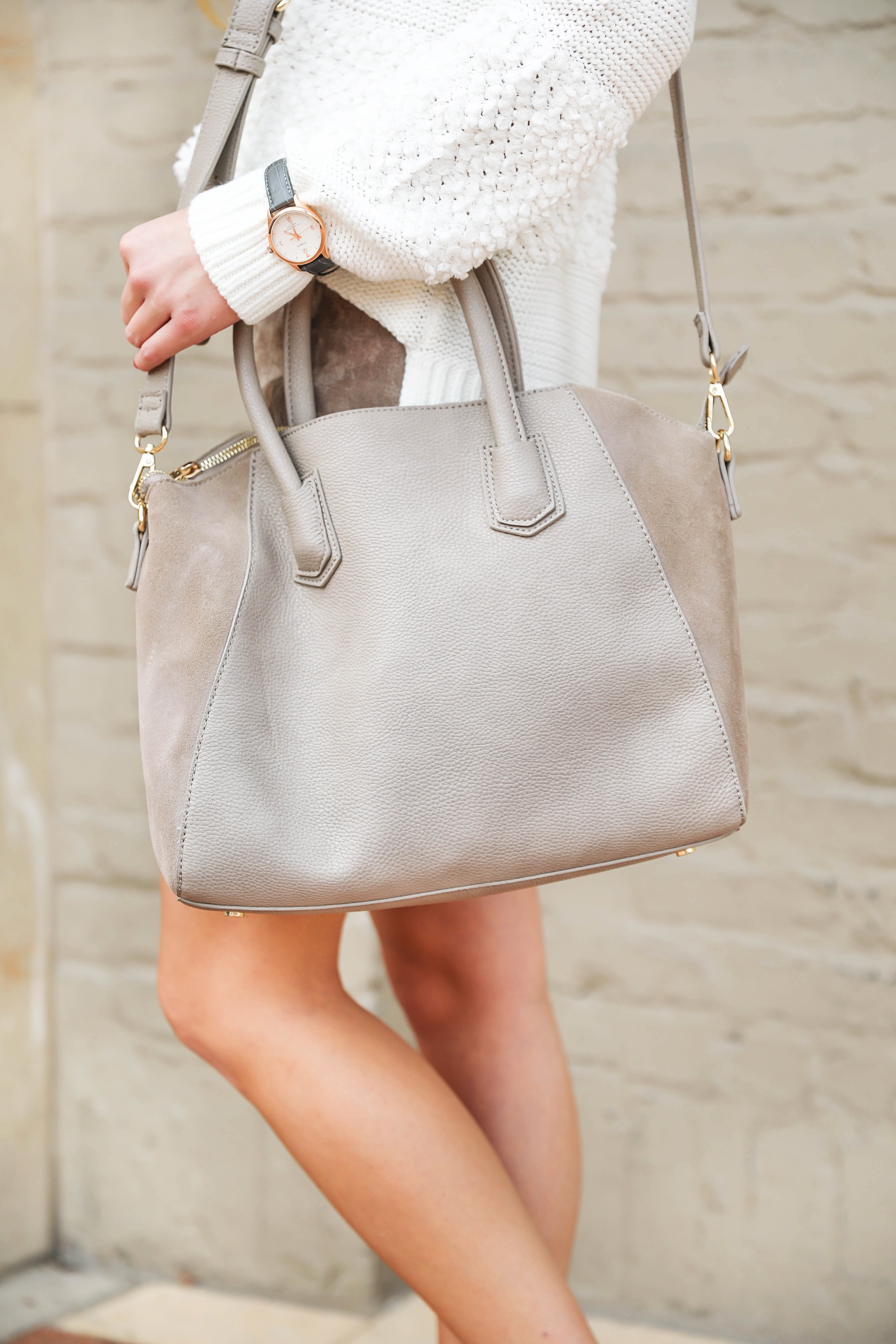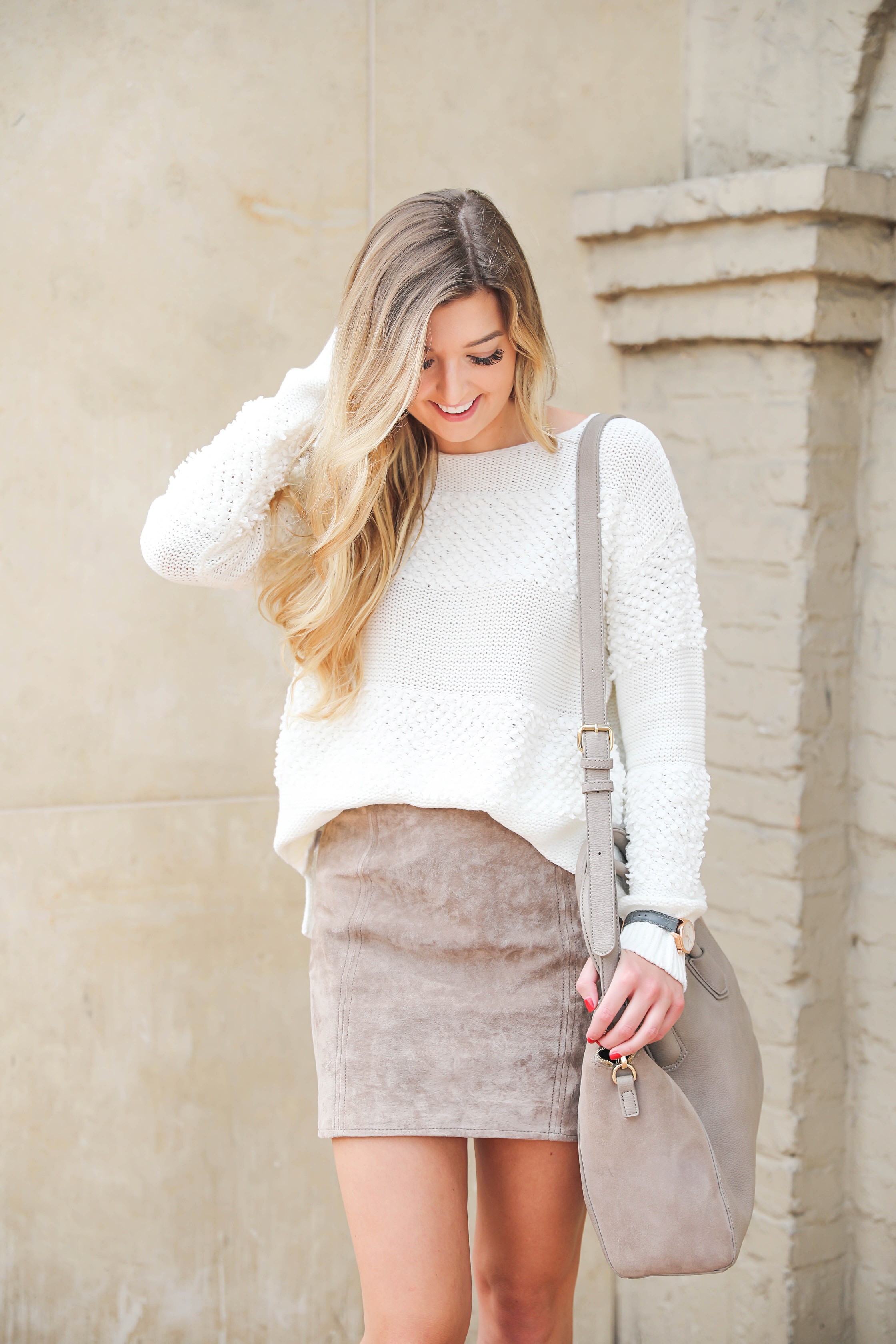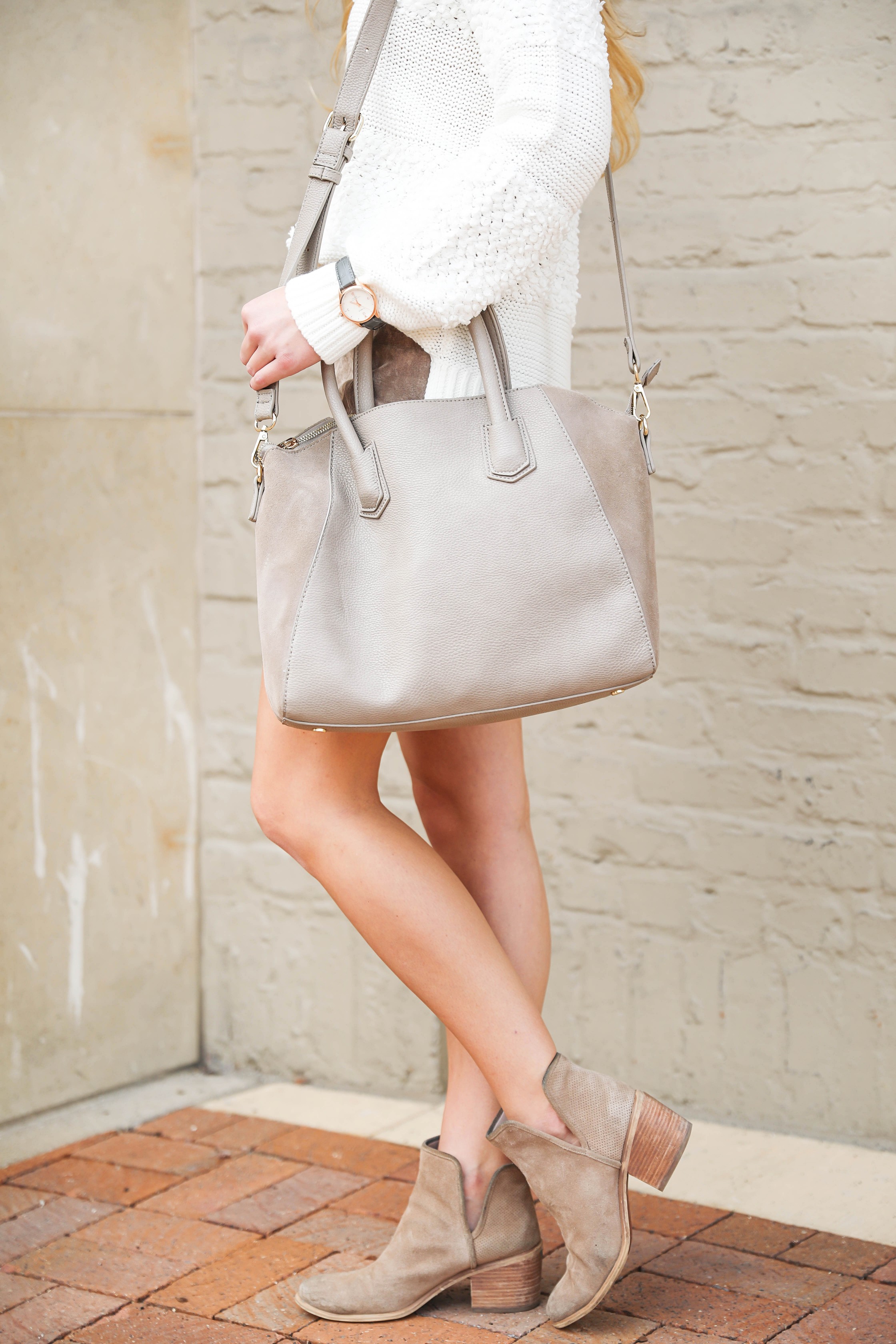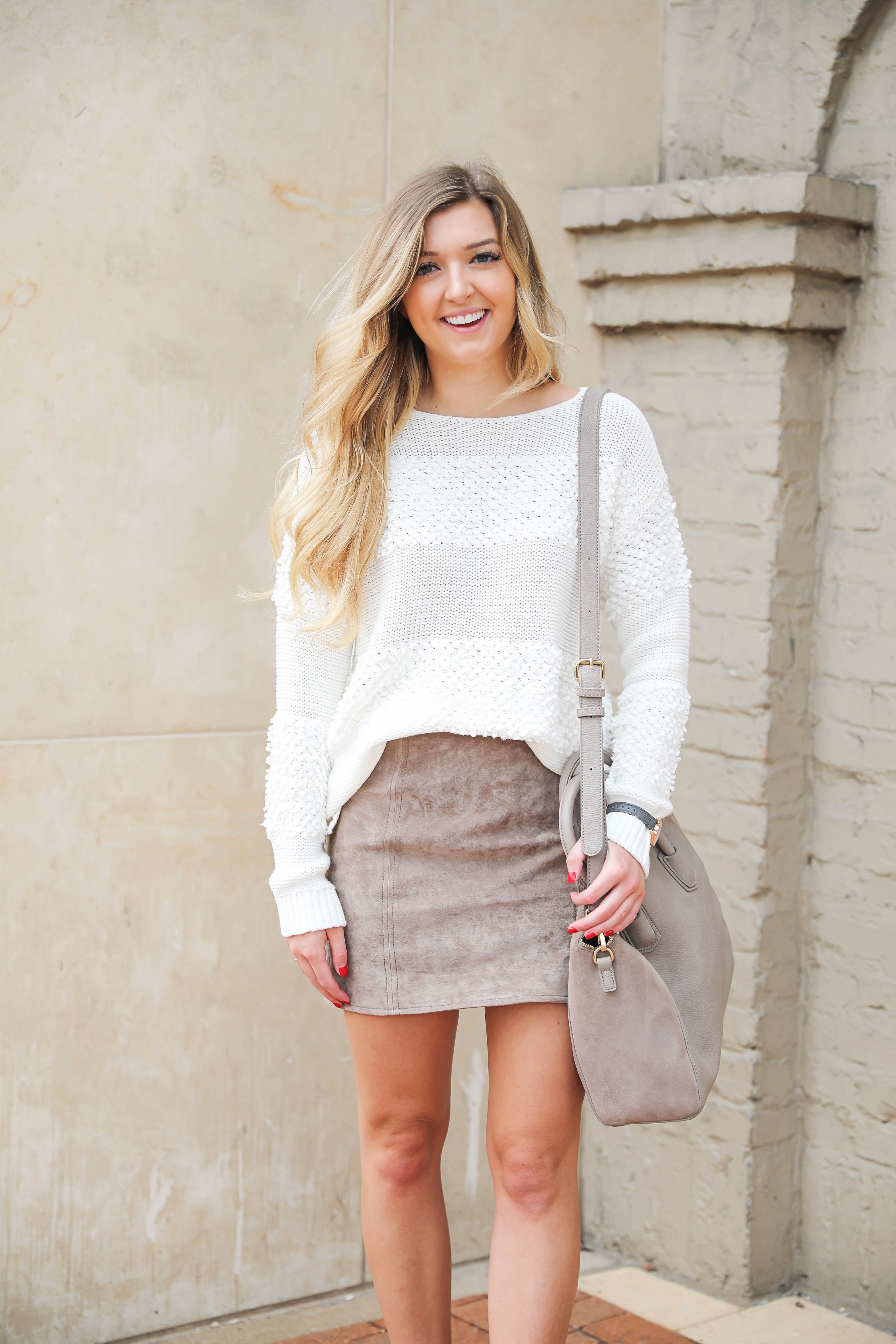 | Cream Sweater ($69 I am wearing a size small) | Suede Skit ($98 I am wearing a size 25 and it also comes in grey) | Booties (comes in 3 colors and true to size) | Grey and Gold Watch ($60) | Tan Bag (suede bag ON SALE) |
How cute is this fall outfit?! I love the look of sweaters and skirts. This was actually a skirt I wanted during the Nordstrom sale, but decided too late that I wanted it because they sold out in my size. Now it is back in stock and I pulled the trigger and bought it! How cute is it with this texturized sweater?! I just love the colors in this outfit. So perfect for fall!
These booties desperately need to be cleaned. They are not lookin' good haha! Hopefully the dirt from last year will still come off. I bought some Micellar water awhile back to clean it and totally lost it. If anyone has suede cleaning tips let me know!
More Similar Items:

xoxo,
Lauren Emily Lindmark
Copyright © 2018 dailydoseofcharm.com