Leopard Pieces I am Loving for Fall | OOTD + How Great it is to Be Excited About Life
HAPPY FRIDAY! I try to live everyday like it's Friday, but when it's actually Friday I get very excited hehe! I have a crazy busy, but fun day today! I am doing a videos shoot for my new hair extensions and I am excited for it! I can't wait to show you guys when it's done! I also have plans with my boyfriend and friends tonight, going to my grandpa's farm tomorrow, driving to the lake that night, spending the day at the lake Sunday, then coming back for a Chiefs football game on Sunday with some friends. Whew. Super, busy – but fun!
So this is totally random, but life has been so amazing this last year. I feel like I have really been living to the fullest! When I was in my last relationship, if we planned something fun I would only be half excited because I knew something would go wrong and we would end up fighting. I have been thinking a lot lately how refreshing and amazing it is to get excited for things and have them turn out as fun as I hoped! I am really lucky I have the people in my life that I do!
Okay, now for this outfit. If you live in KC and know where Deanna Rose is this is where I shot these photos at haha! I hadn't been in years and we didn't actually go inside, but it brought back some mems. For those of you who aren't from here, it's a local petting zoo that everyone grows up going to here!
I am obsessed with leopard at the moment – as is the rest of the world! I find myself constantly eyeing new leopard pieces and having to hold myself back haha! Right now I only have a scarf, this sweater, and shoes. I want more though! I decided to roundup some cute leopard pieces below, check them out!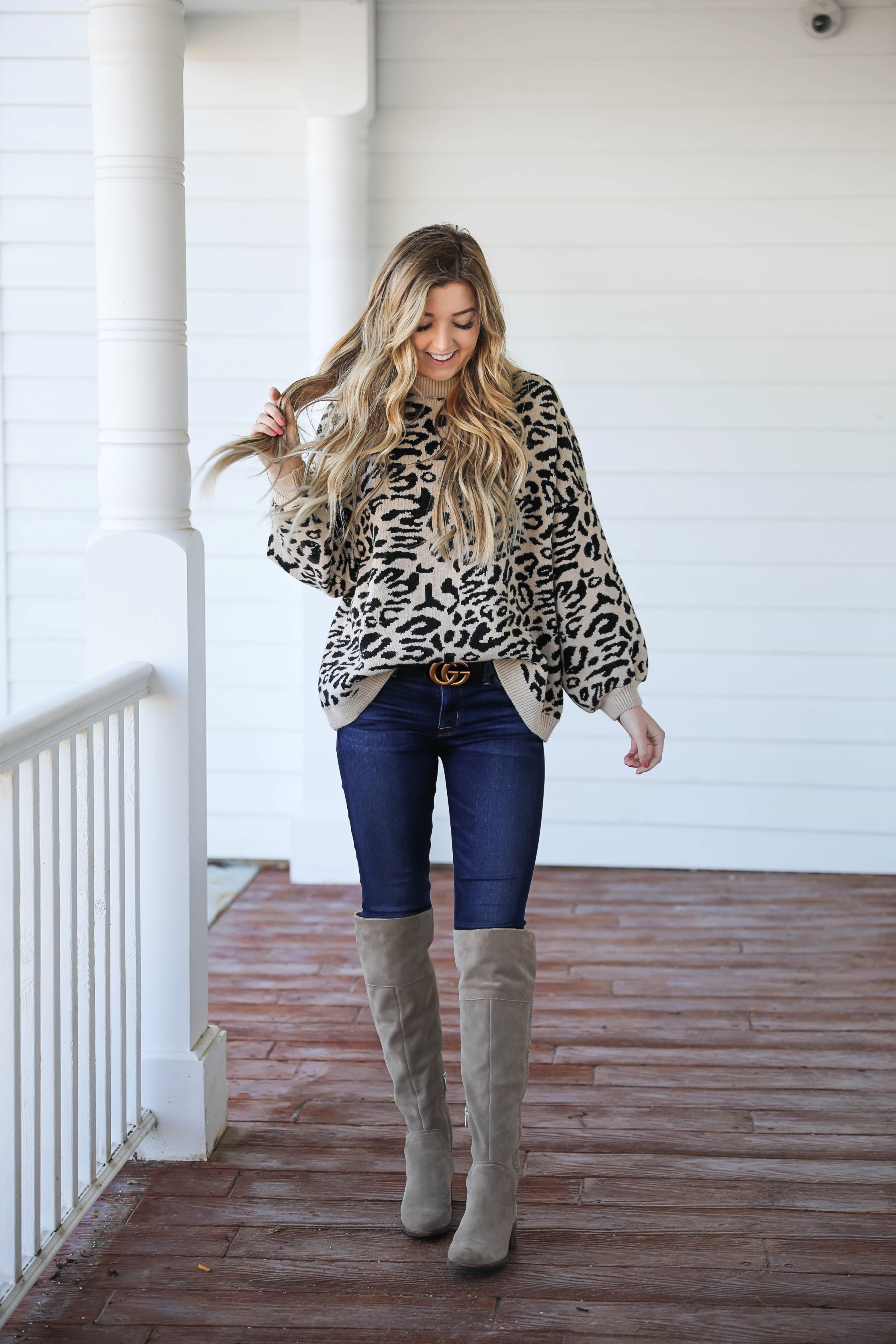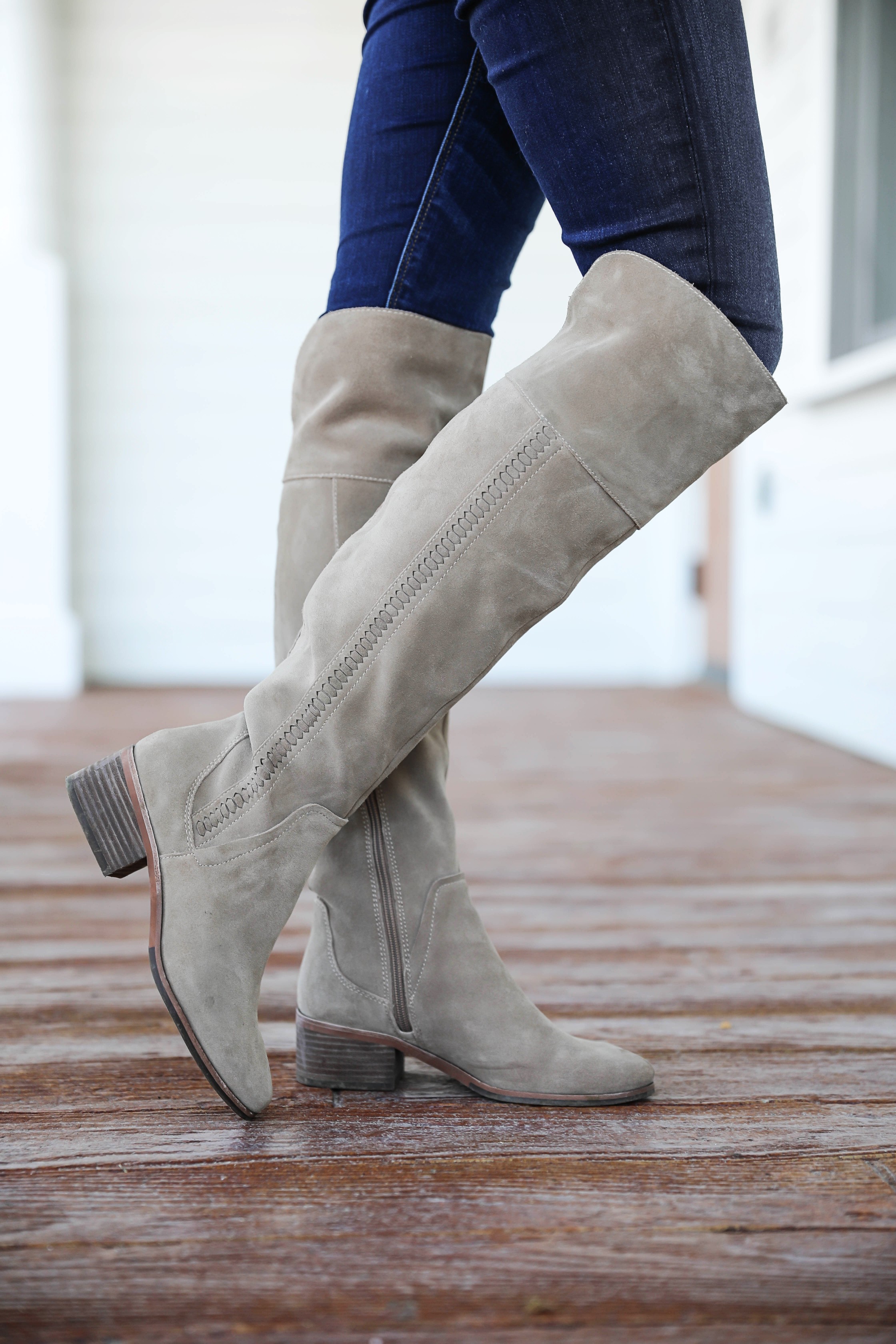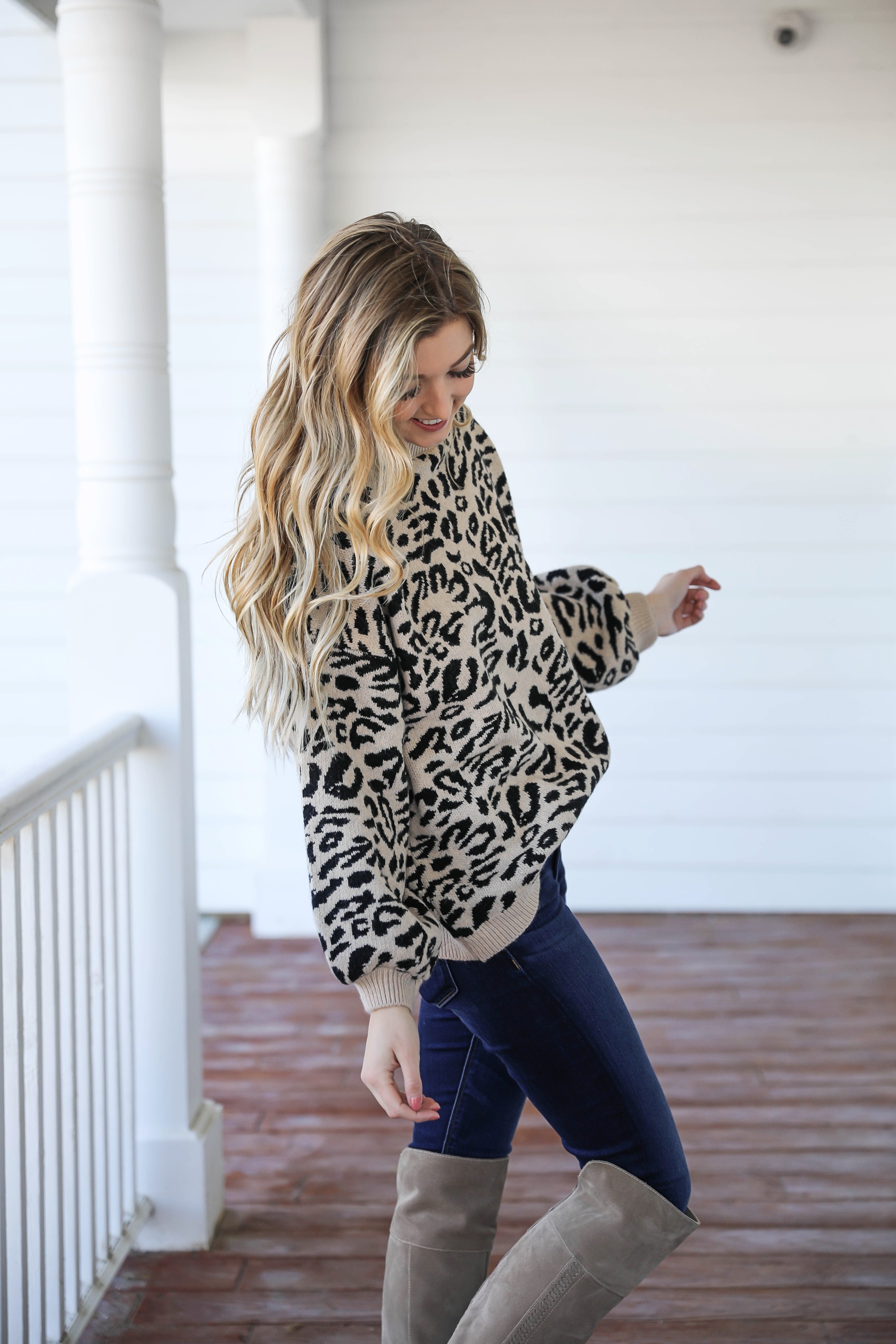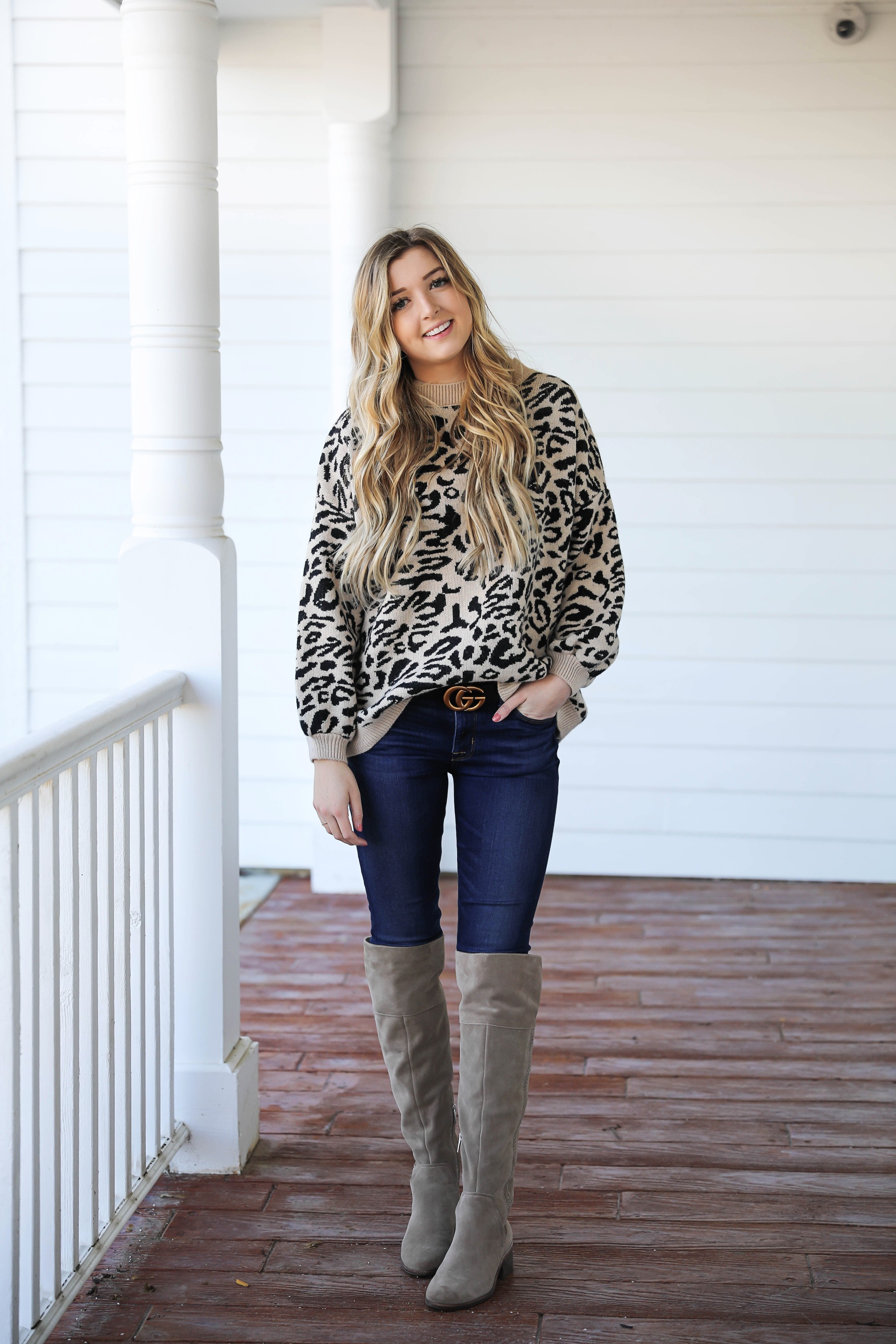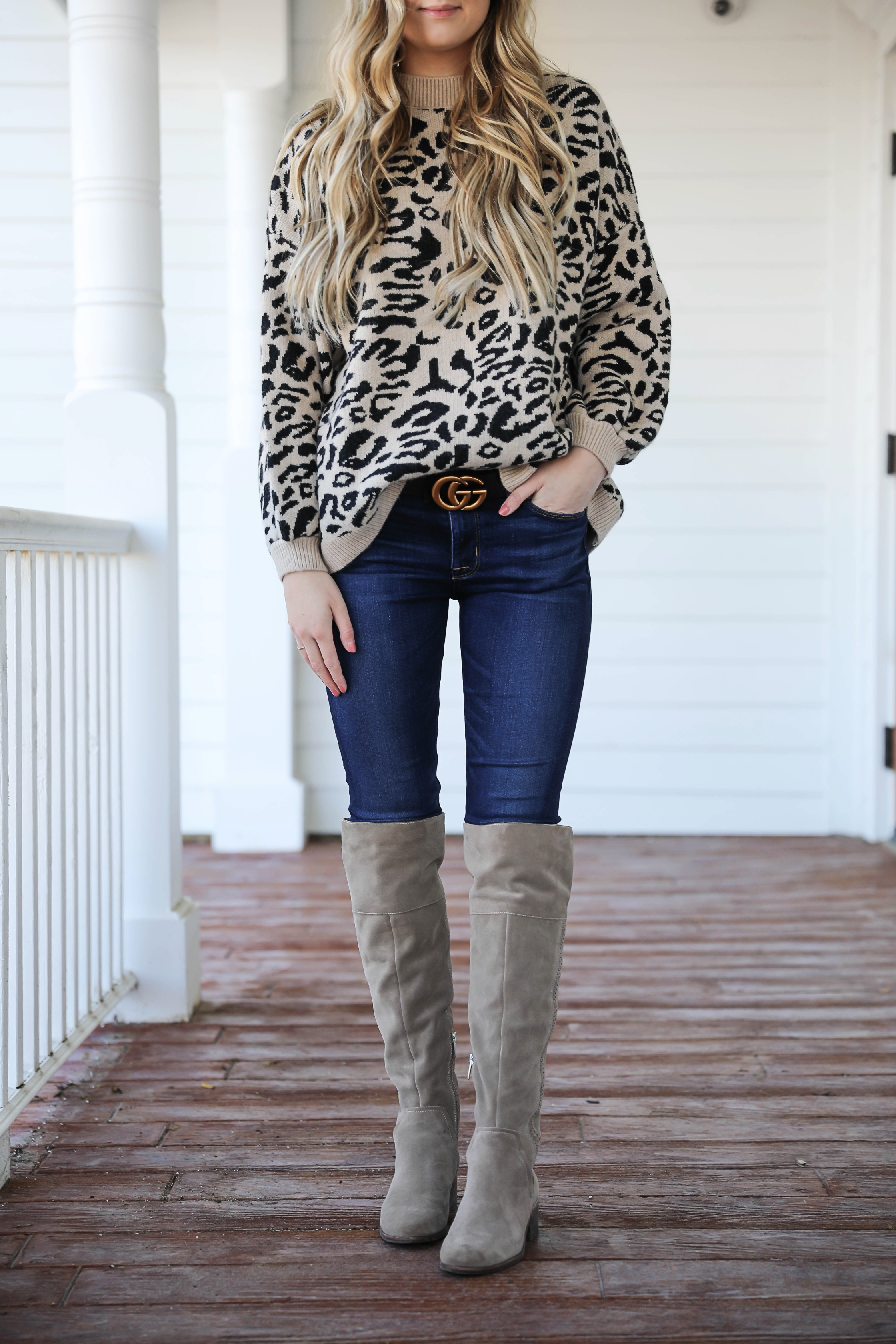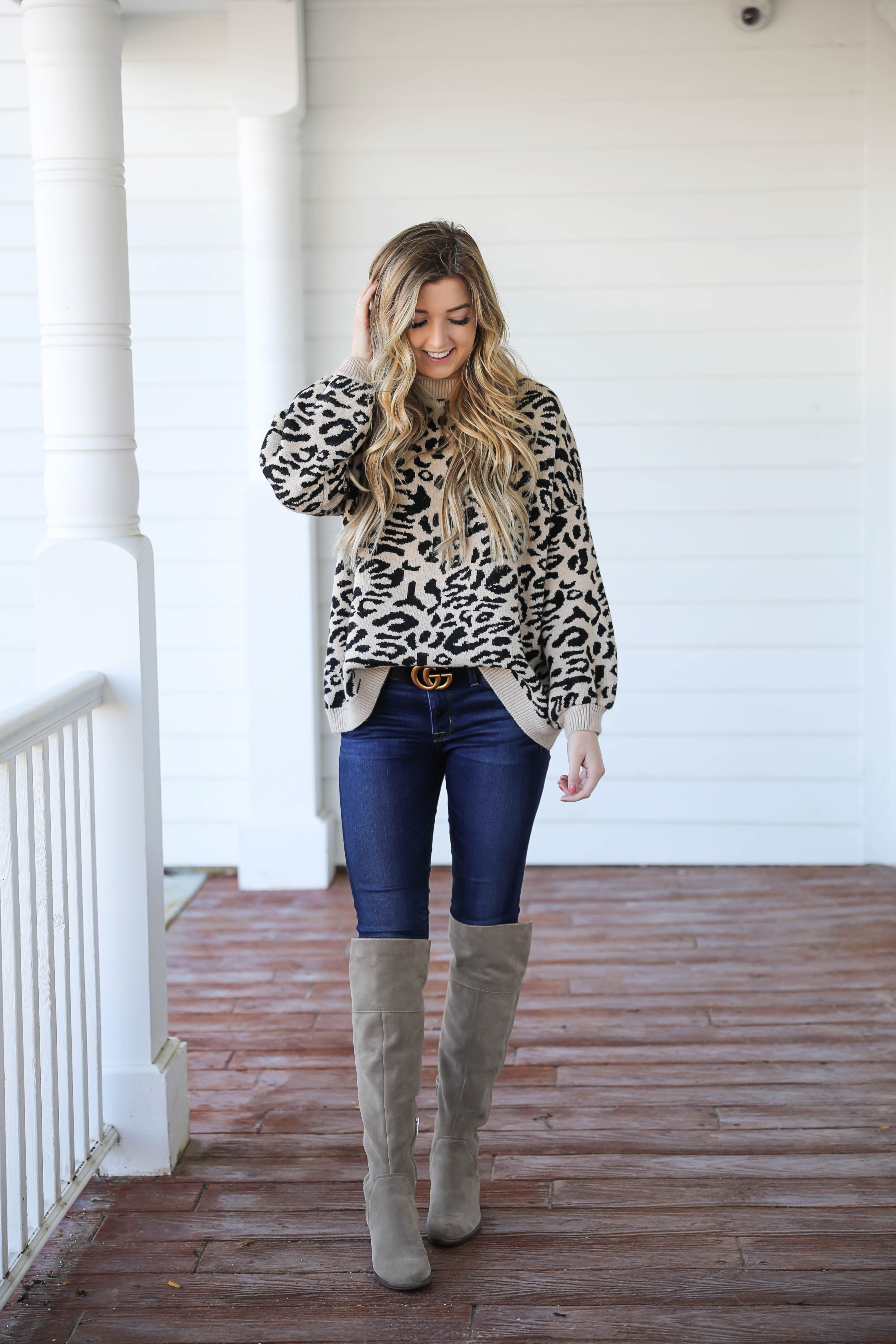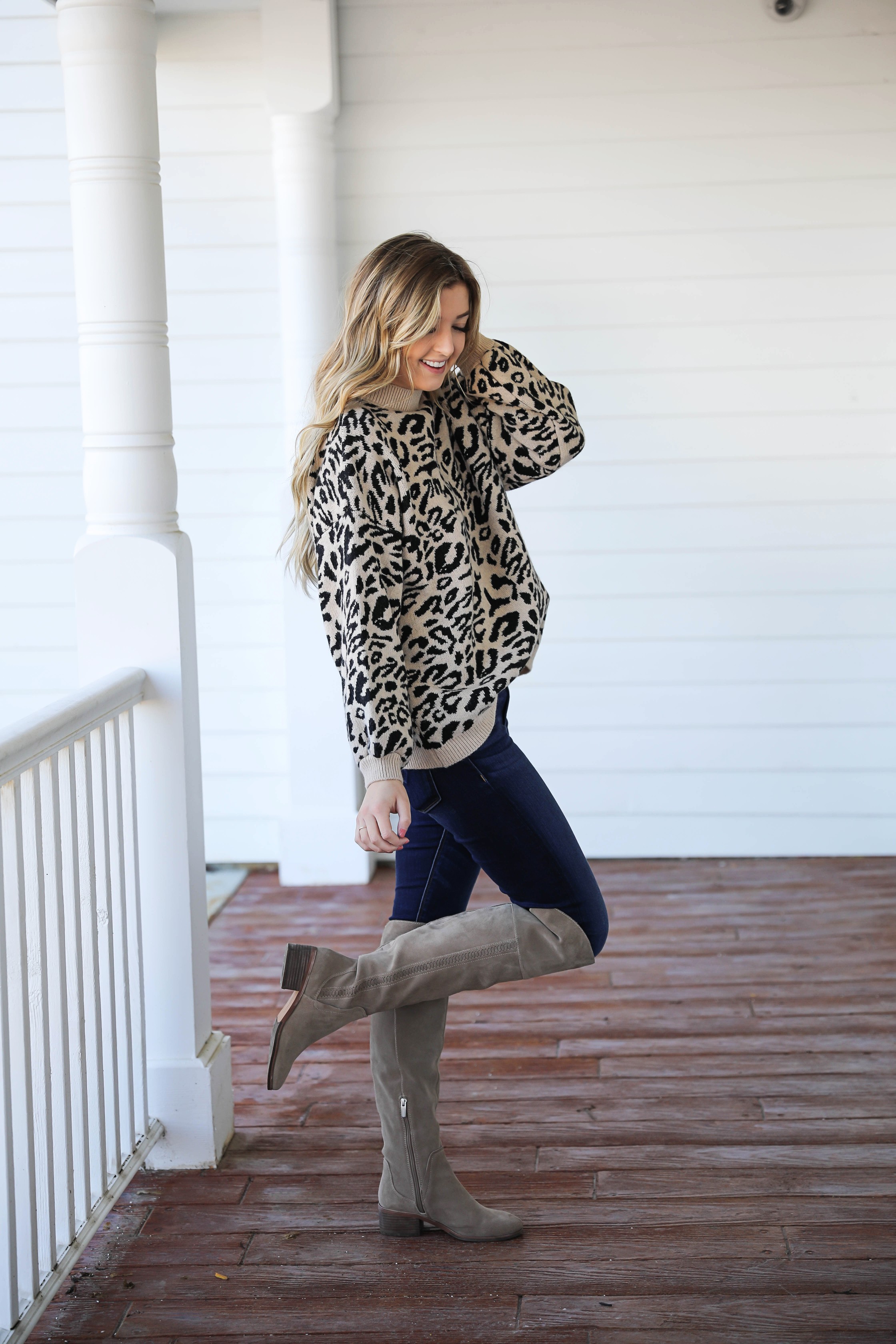 I am so excited that these boots and my faux Gucci belt are on sale! Don't you just love a good sale? Everyone have an amazing and safe weekend!
More Leopard!
xoxo,
Lauren Emily Lindmark
Copyright © 2018 dailydoseofcharm.com