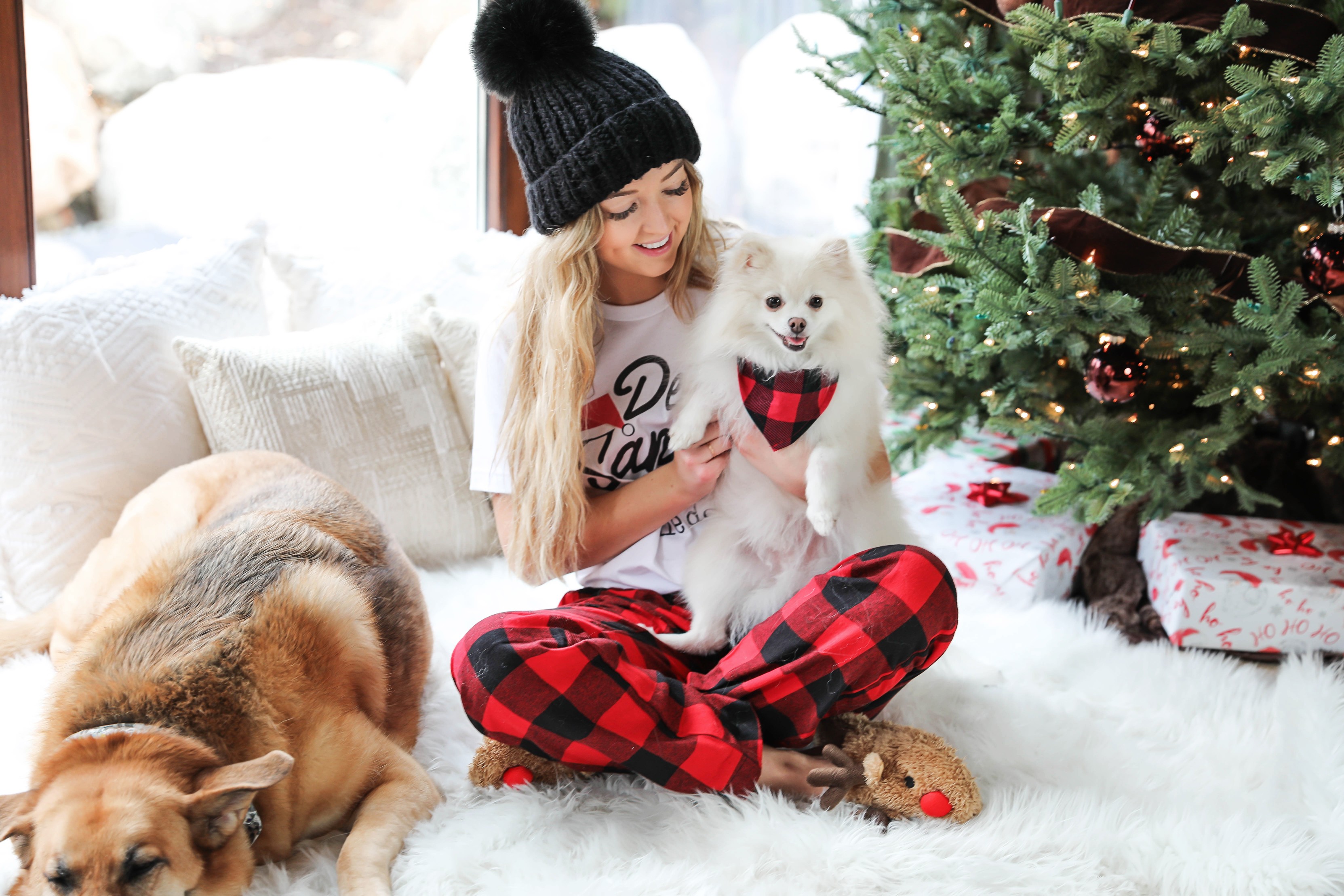 Matching PJs with my Puppy | Merry Christmas Eve 2018
Merry Christmas Eve! As we head towards the end of 2018 I have been taking some time off from blogging to spend time with my family and prepare for an exciting 2019! I have still been posting on my Instagram, but I wanted to post this week to end the year right (plus I have some fun posts planned – so I can't help it)! Every year I dress my puppy and I up in matching pajamas. Here is 2017 and 2016! He is such a bundle of love. You can tell he is much happier in this year's photos because I only put a bandana on him and not a full outfit haha!
I hope you guys are having a good holiday! I spent the day at my boyfriend's family's house and now I am home with my family! We are going to decorate cookies tonight, open our pajamas that my parents give us every year, read The Night Before Christmas – then head to bed! We always spend Christmas together as a family relaxing.
I think I will post a "What I Got for Christmas" post again this year since I do them every year and you guys always like them, so stay tuned!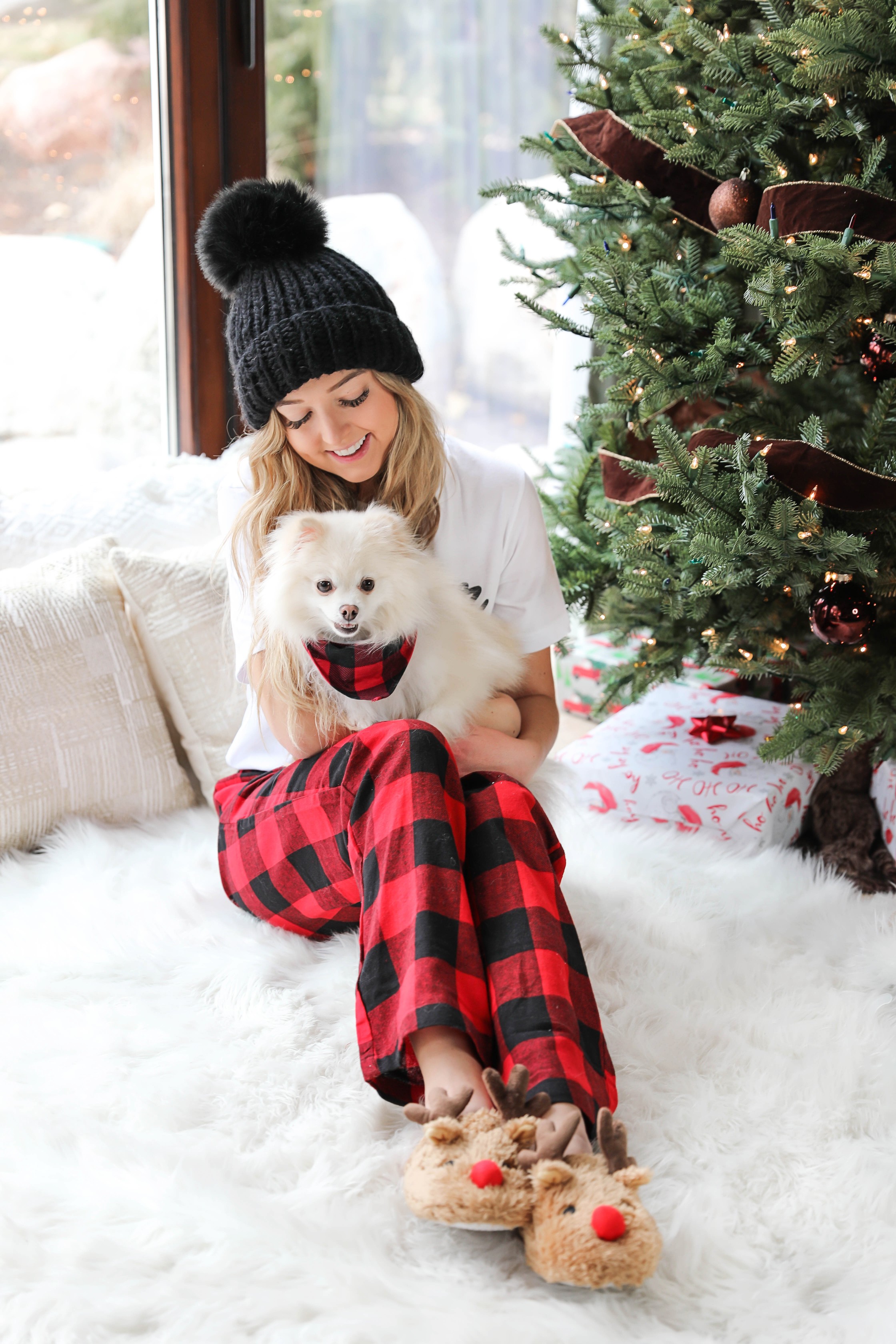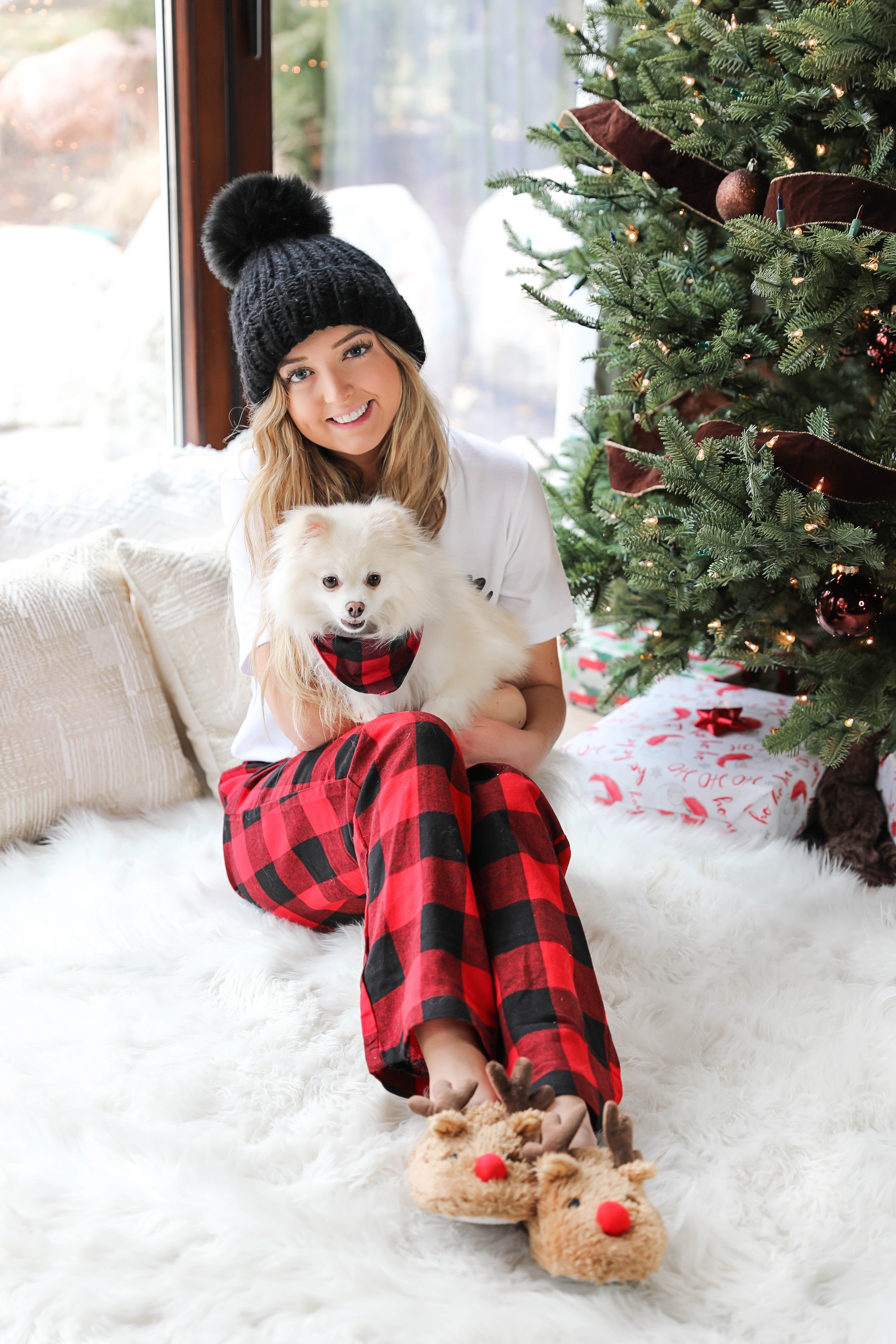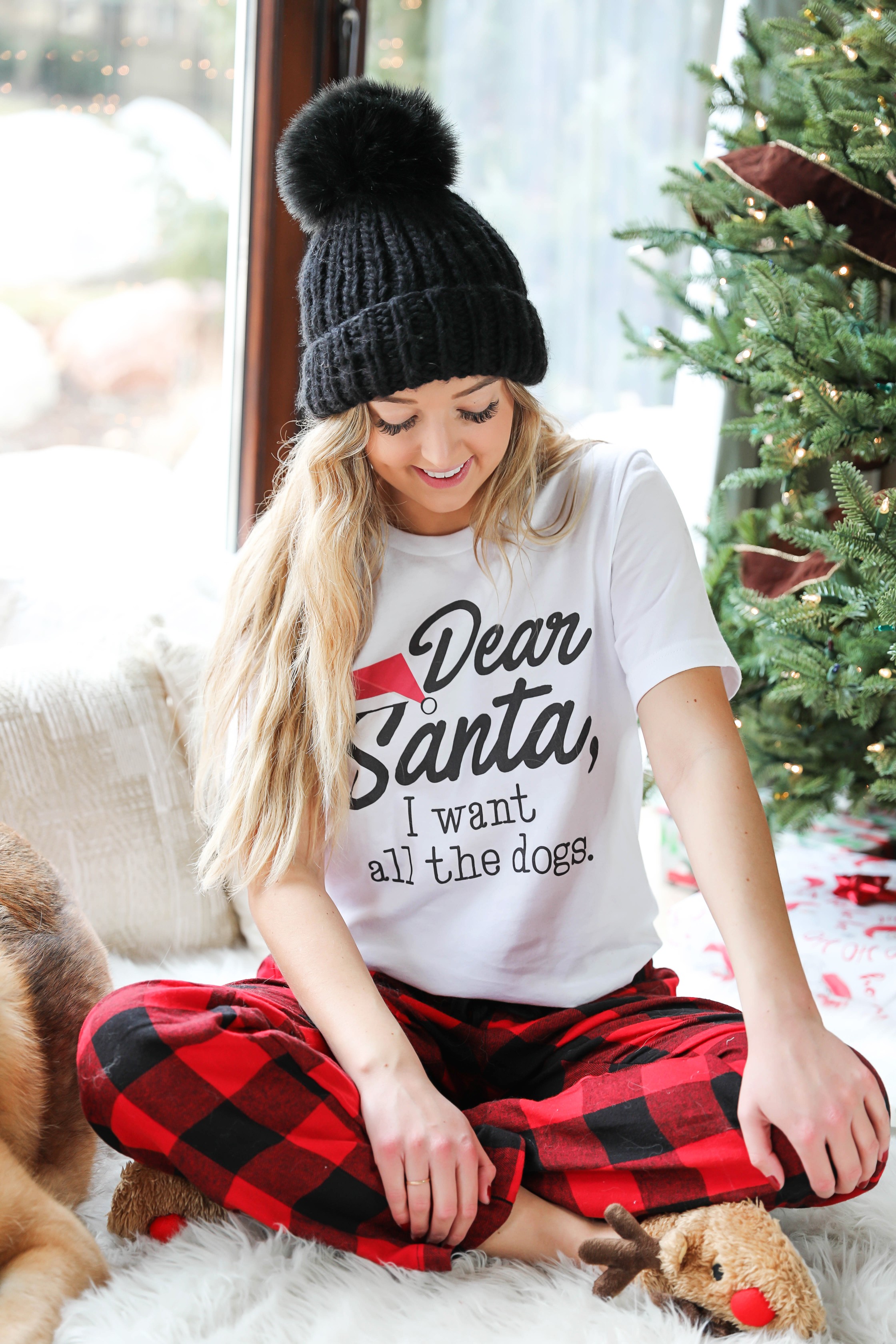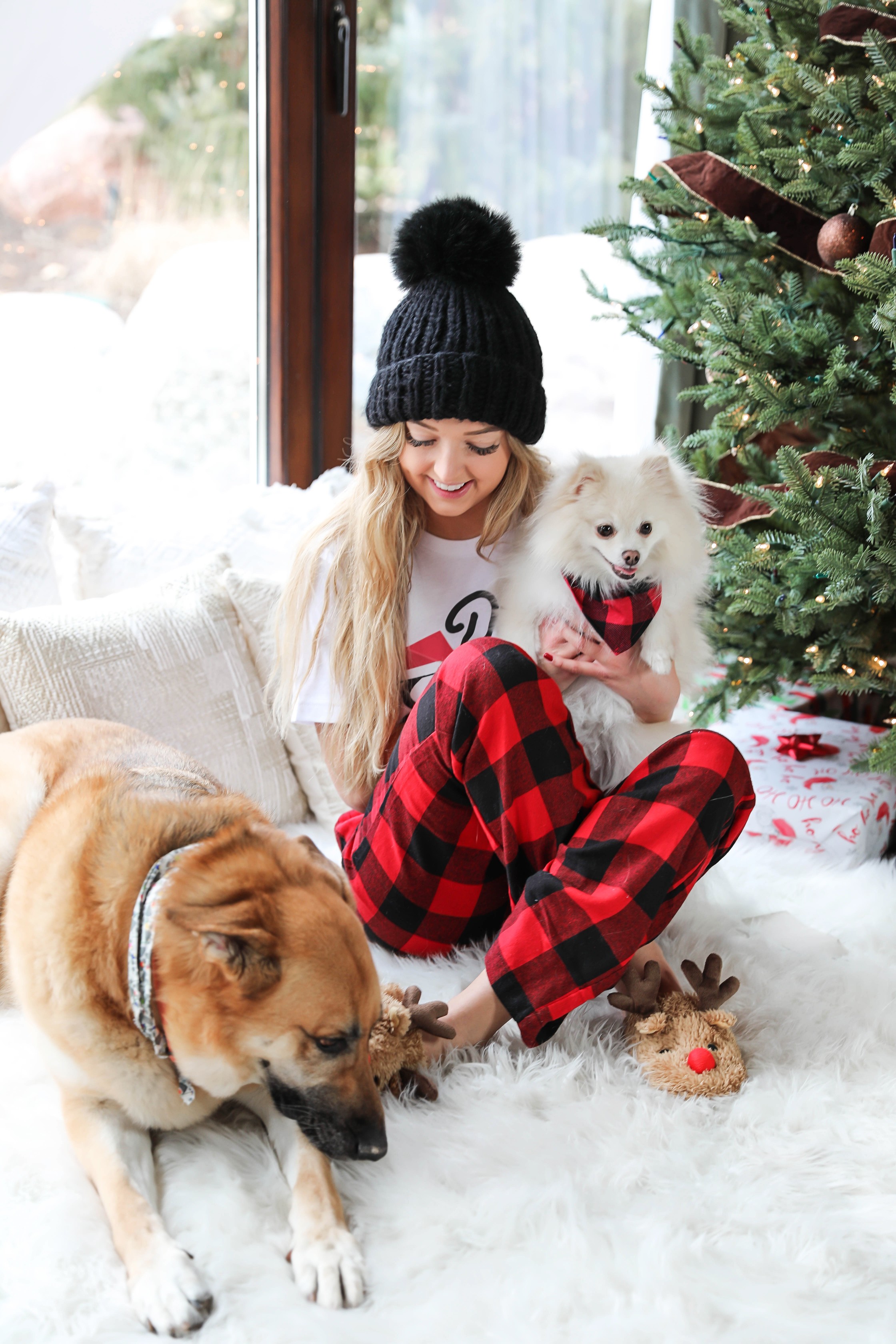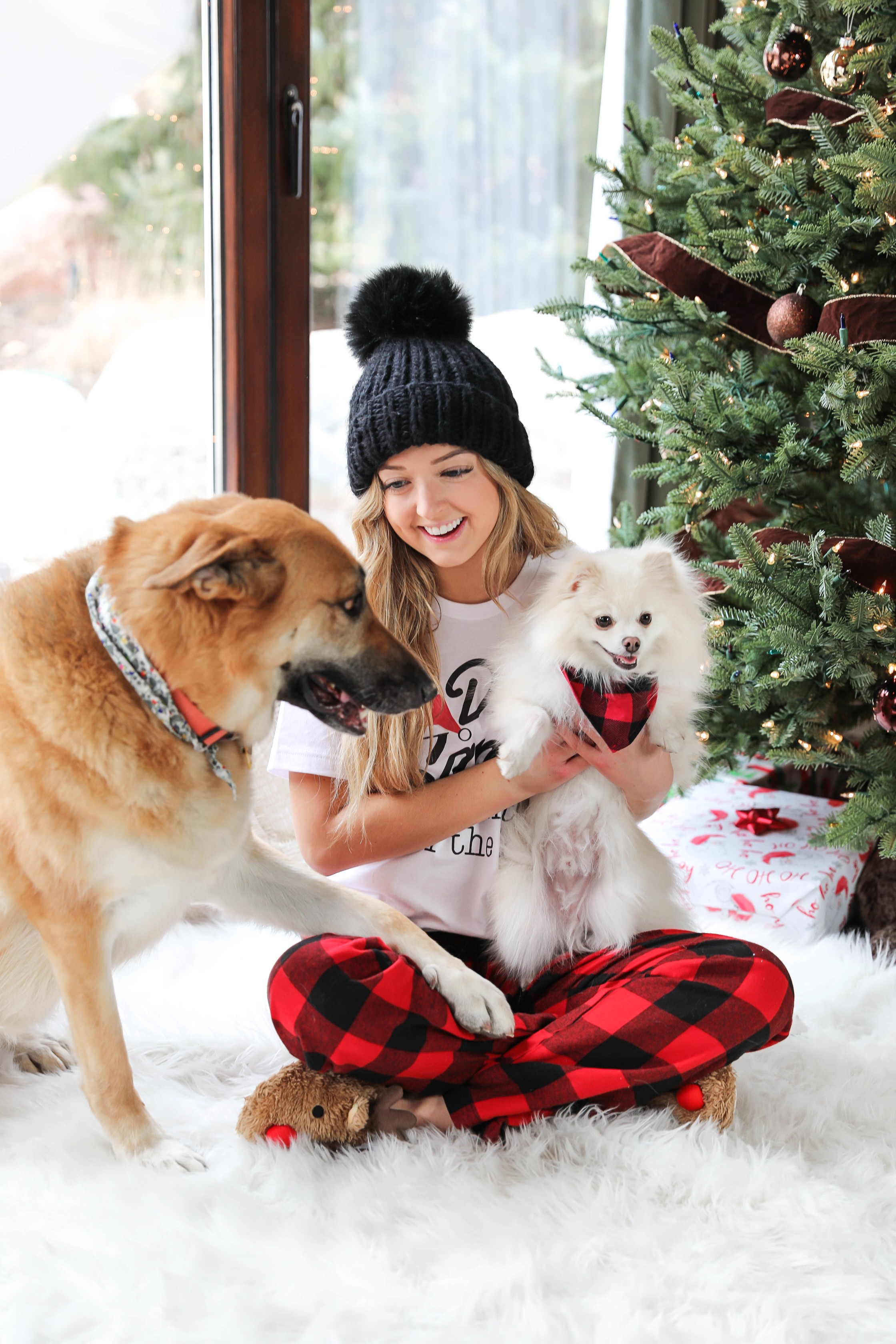 | My Santa Pup Tee ($18 I am wearing size small) | My PJ Pants (ON SALE for $15 and I am wearing a medium – comes in 10 colors) | Beau's Bandana (ON SALE $8.99) | My Beanie |
Merry Christmas Eve everyone!
xoxo,
Lauren Emily Lindmark
Copyright © 2018 dailydoseofcharm.com