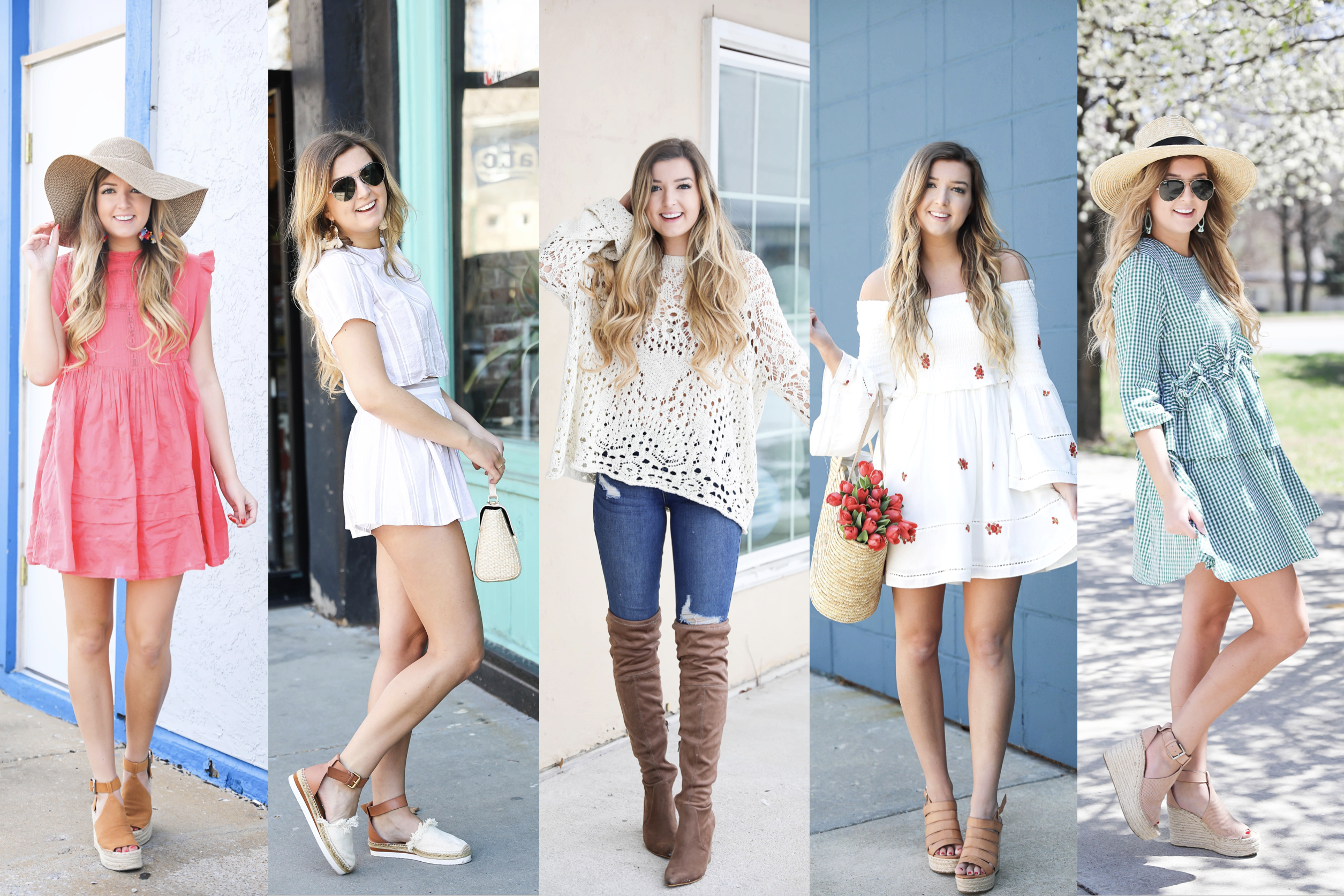 My Favorite Online Stores | Where a Fashion Blogger Buys Her Clothing!
You guys, this blogpost has been in my drafts to finish for a YEAR! I can't believe it has taken me so long. My most asked question, not only on my blog – but also in my personal life, is "where do you buy your clothing?" To be honest, I never know what to say back because I shop at so many places. So I wanted to make a list of all the places I shop so you guys can check them out and have a master list to refer back to when you are shopping!
I actually started this post a year ago because I was in the office of my old apartment building picking up my packages. The sweet girl that always got my packages for me looked at me that day and said, "can I be frank with you?" I remember it freaking me out and thinking I did something wrong …but I said, "sure!" She then went on to tell me that whenever she logs my packages she looks at the company on the label and then googles it because she hasn't heard of a lot of them! I breathed a sigh of relief because I thought she was going to tell me I get way too many packages or something (blogger problems, the office used to call me and ask me to come get my packages because their mail room was too full haha). I got home and started thinking about all the places I shop and I realized some of you may be curious too!
So here is the post, these are all places I have shopped before! I am going to just make a master list because I am not sure how else to organize this, but let me know if you want me to split it up into categories too? I will continue to update this list when I add new stores so make sure to keep checking back! I will put a note by the new ones so you know.
Where I Shop for my Clothing!
Pin this on Pinterest for Later!

xoxo,
Lauren Emily Lindmark
Copyright © 2018 dailydoseofcharm.com