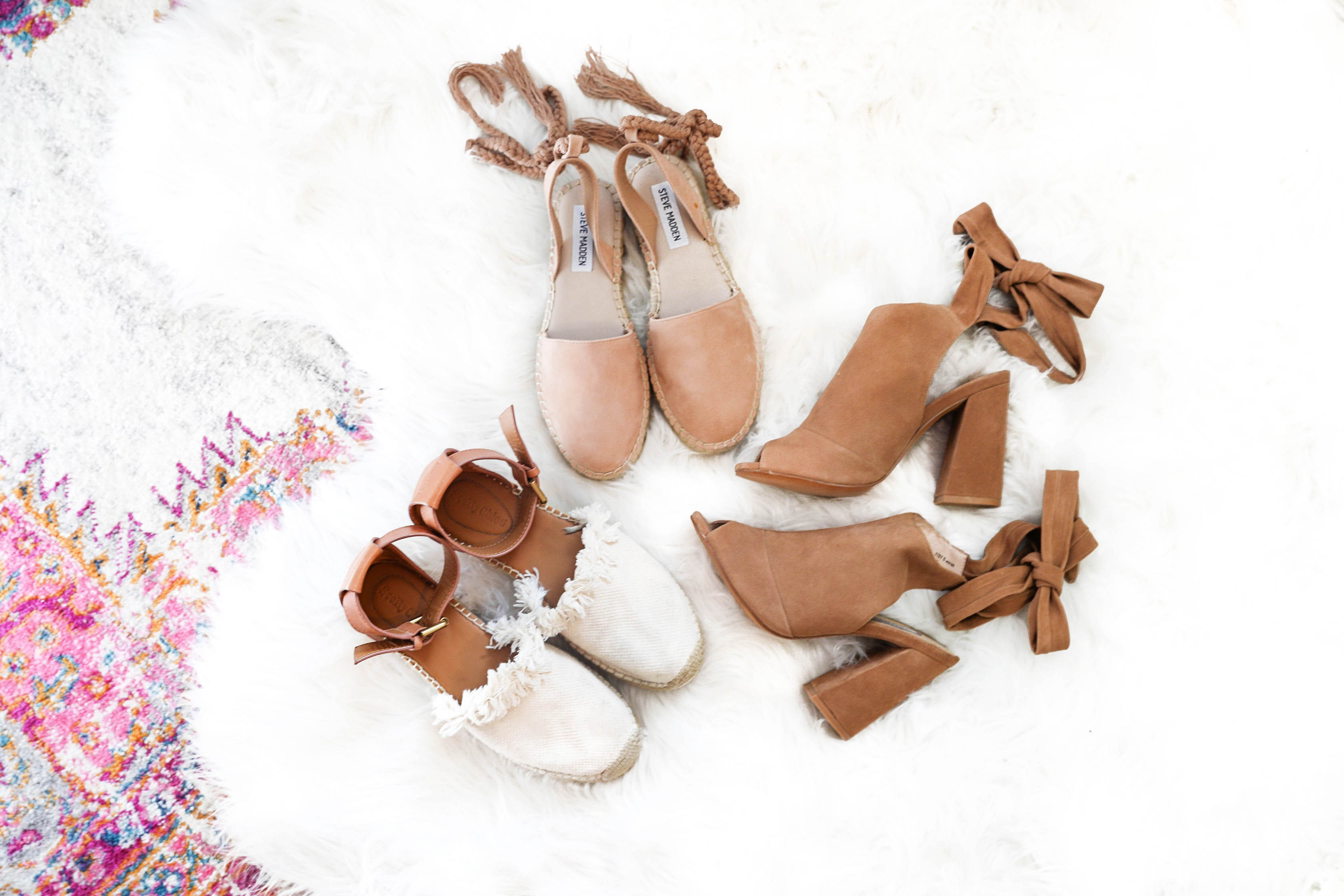 Spring & Summer Shoes Roundup 2018
OH MY GOD – SHOES! Haha does anyone remember that weird music video?! If you don't know what I am talking about here is a link. It was so strange, but we always listened to it as kids! Sometimes when I am still shopping for shoes I think of it though, I think I am brainwashed haha! Anyways, today I am rounding up some of my favorite spring and summer shoes! I haven't purchased too many yet, just the ones you see above, because there are too many cute ones to choose from! Every time I get close to buying a cute pair I find another pair that I want and I hold off.
I am super into all the shoes that tie around your ankle, I think it adds such a cute aspect to your outfit! I also love espadrilles and anything neutral that will match a lot. If you are curious, here is a link to my pink rug I shot these photos on! The shaggy rug in the photo is my huge one I have under my bed (you can buy it ON SALE here), but a ton of places sell cheaper ones that are smaller (like this one). Let's get into the shoes! As always, to shop just click on the shoes in the photo!
My Favorites Spring & Summer Shoes
to shop click on the shoe in the photo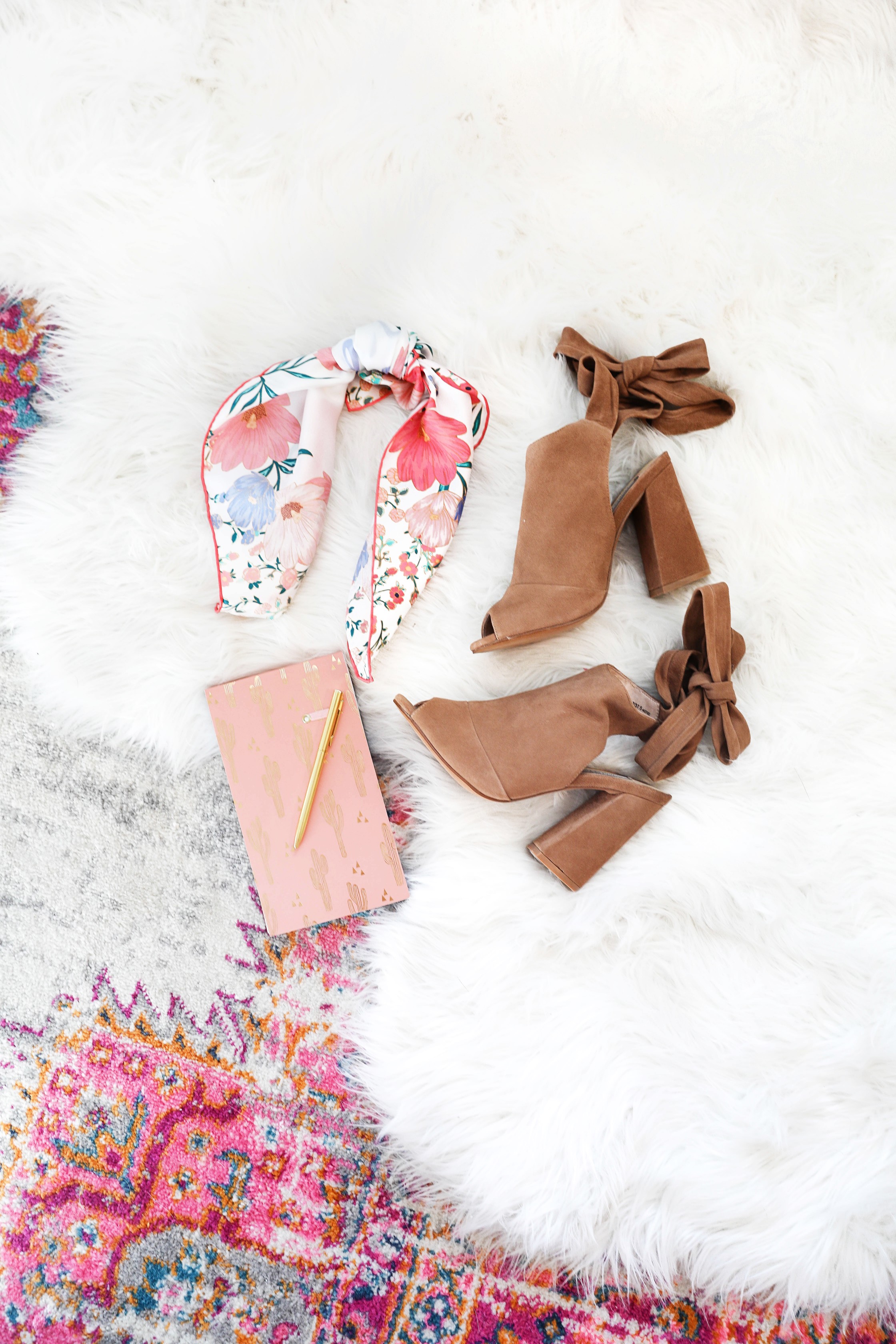 I think these Kristen Cavallari shoes above are my favorite! You can also get this cute Kate Spade scarf here and the cactus journal here! Comment your favorite pair below!
xoxo,
Lauren Emily Lindmark
Copyright © 2018 dailydoseofcharm.com