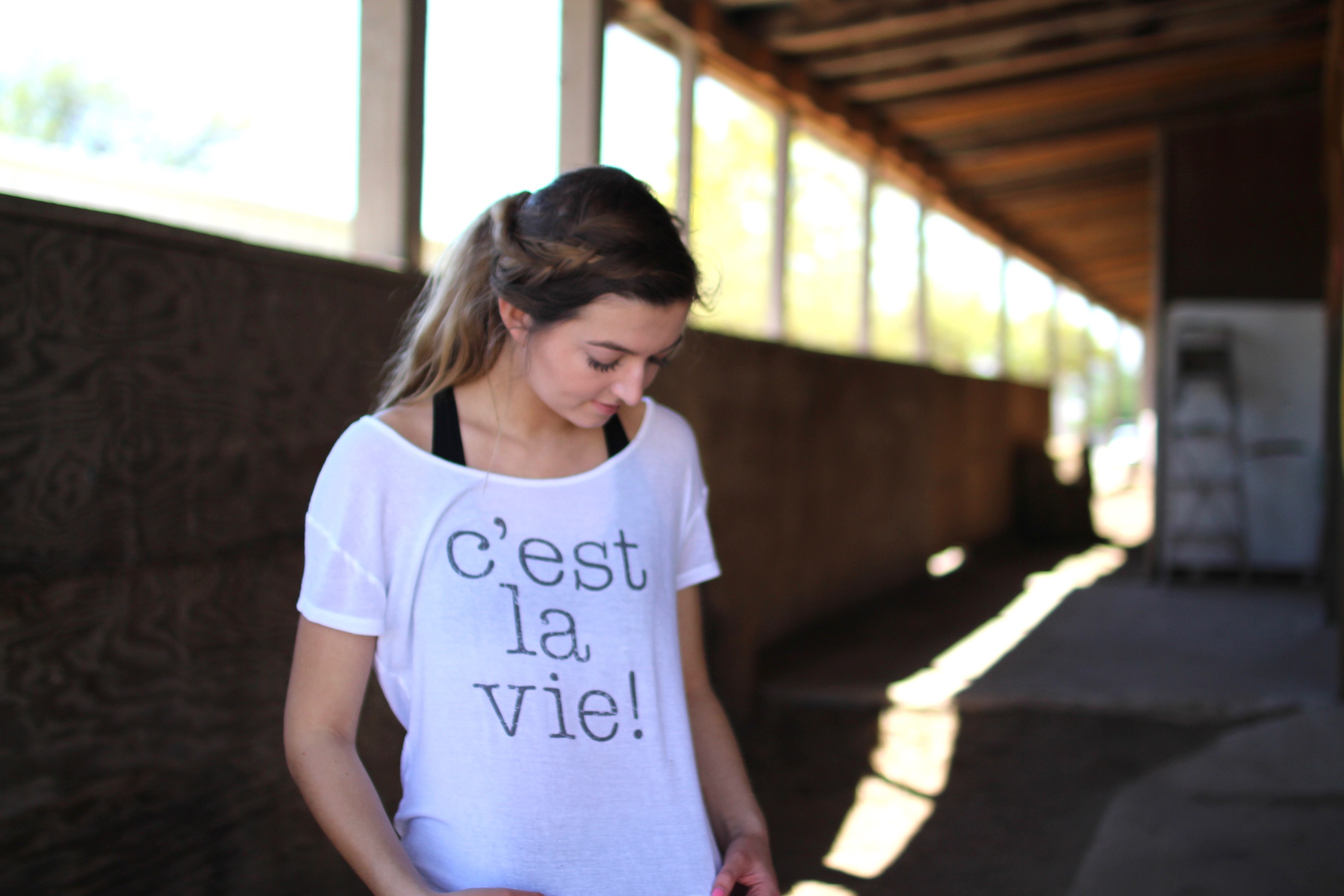 My Spring Clothing Wish List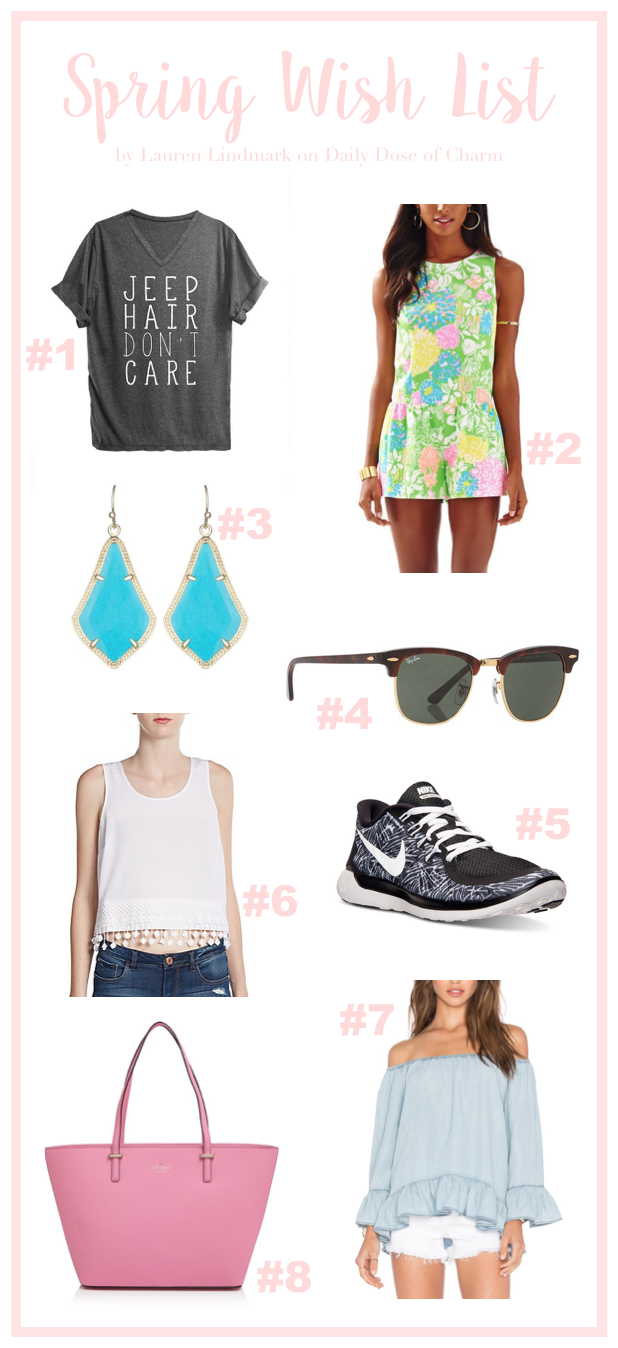 || 1 || 2 || 3 || 4 || 5 || 6 || 7 || 8 ||
I've seen quite a few bloggers post their spring wardrobe wish list so I wanted to jump on the wagon, plus I really love shopping and this gives me an excuse to make a list of things I want to buy soon!
First let's talk about the off the shoulder trend, I am loving off the shoulder dresses and tops! I just recently bought this dress in black (only $14.90) and this this top in white (only $19.90) from Forever 21 and I can't wait to wear them! I think off the shoulder outfits are going to be a huge trend this spring and summer. Instead of breaking the bank do what I did and look at Forever 21 and H&M for cute pieces!
Next let's talk flowy tops and quote t-shirts. I have been obsessed with finding quirky shirts lately! I've found Etsy is one of the best places to look because they have a ton of unique ones at pretty good prices. On my list to buy next are #1 "Always Be Yourself Unless You Can Be a Mermaid, Then Always Be a Mermaid," #2 "I'm Actually a Mermaid" (sense a mermaid trend?), and also #3 "Gosh Being a Princess is Exhausting" I think this one is cute and I like how the sleeves are rolled!
I have also been loving anything tassels lately! I think this is going to be another huge trend for spring and summer. This top is only $12 and I think it's really cute! They also make a dress version for only $19.90! This tassel dress is a bit more expensive but really cute!
Am I the only one that's noticed how many adorable printed Nike shoes are around these days? I have an obsession with Nike running shoes. I don't even wear them to run (they hurt my feet if I do strenuous activities in them), but I love them for running errands or wearing to class! I'm obsessed with the ones above, but I also love these that are on 6pm.com for only $59 and these unique ones that are on Etsy.
Lately I have been wanting to switch things up with my sunglasses, I am obsessed with all my Ray Ban Aviators but I have been wanting to try a new shape. What do y'all think about the clubmasters? I really love anything tortoise shell so I think they would be really cute!
Obviously a girl has to add her Lilly Pulitzer on her wish list if we're talking about Spring! I can't wait to break out my Lilly Pulitzer shorts and dresses for the season! This romper above is so cute, I really want to buy a few new Lilly pieces for this season!
I also wanted to add a cute tote to my wish list because I don't have a huge tote that can fit my laptop! I thought the pink one above was really fun and Kate Spade is my favorite purse designer! I also really love this one because it would match a lot and this one because of the scallops!
Last, but not least, I wanted to add some bright colored jewelry to my wish list. I wear a lot of white so I love adding some fun colors to my outfits to brighten things up! I really love the shape of the earring I linked above, the pink ones and royal blue ones are also so cute!
Shop this post:
xoxo,
Lauren Emily Lindmark
Copyright © 2016 dailydoseofcharm.com