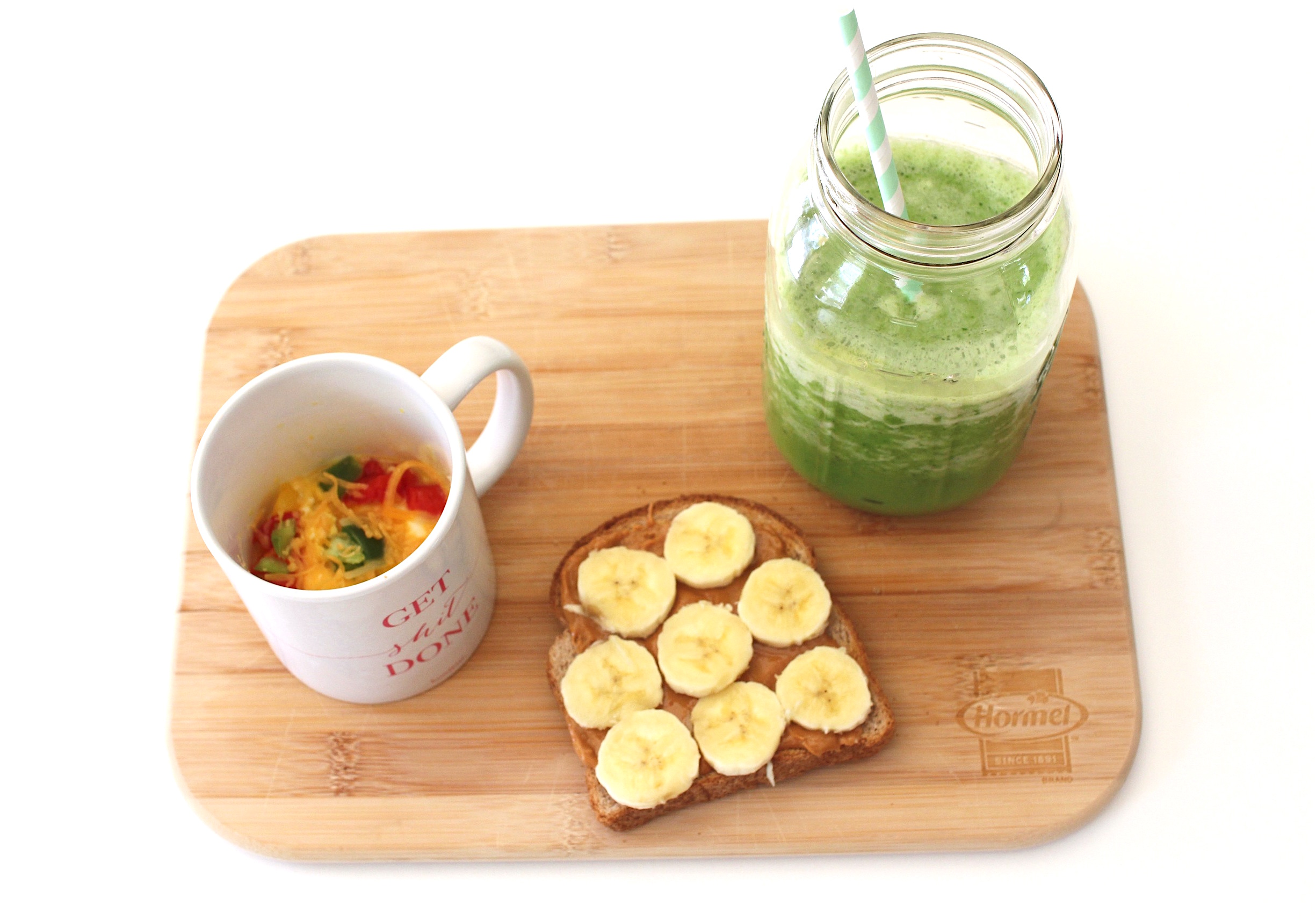 Quick Breakfast Ideas | College 101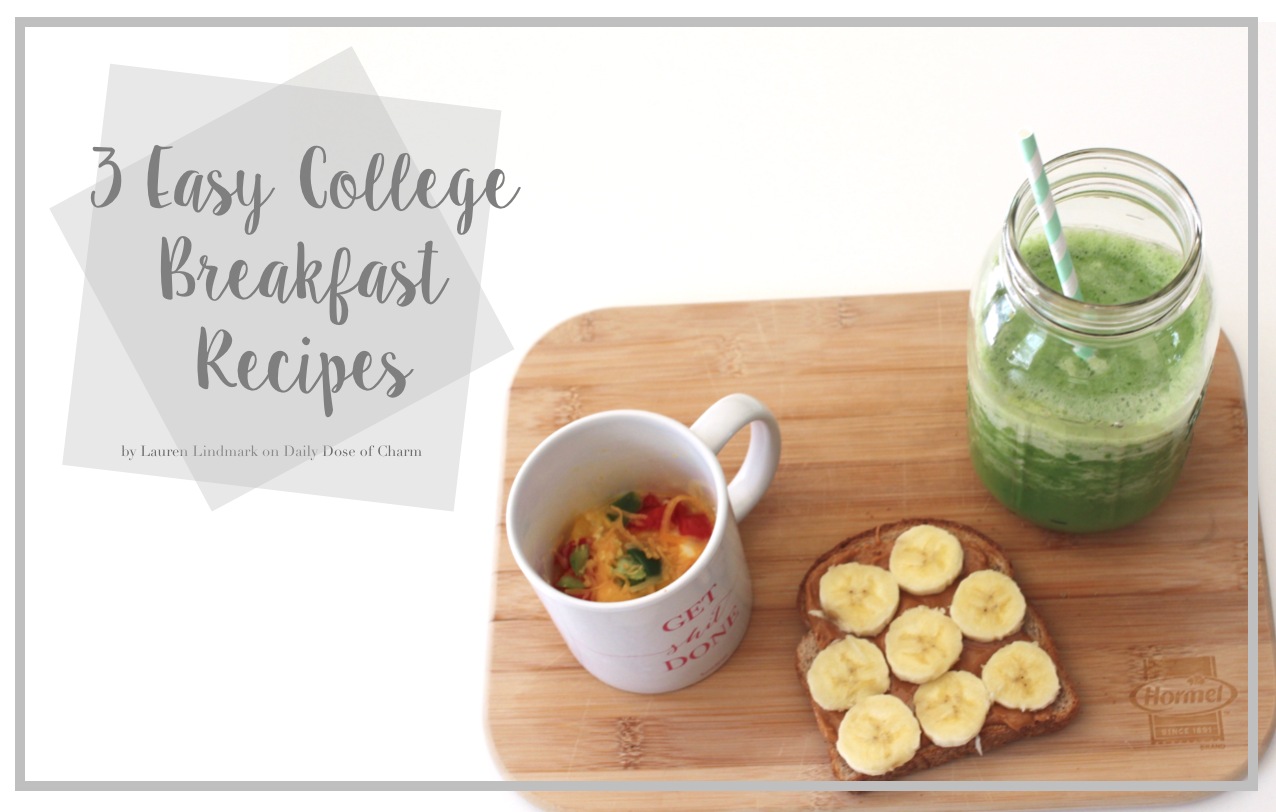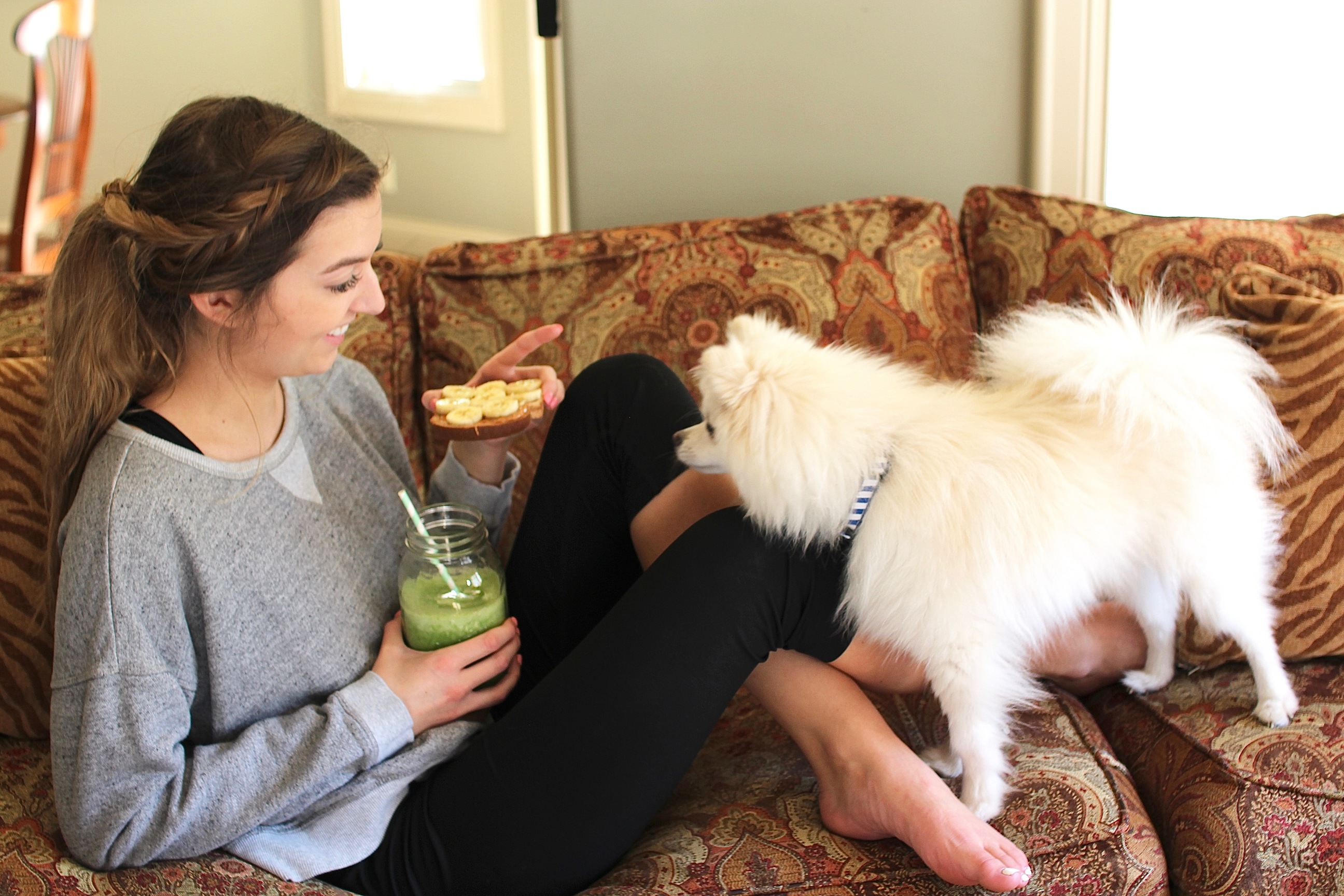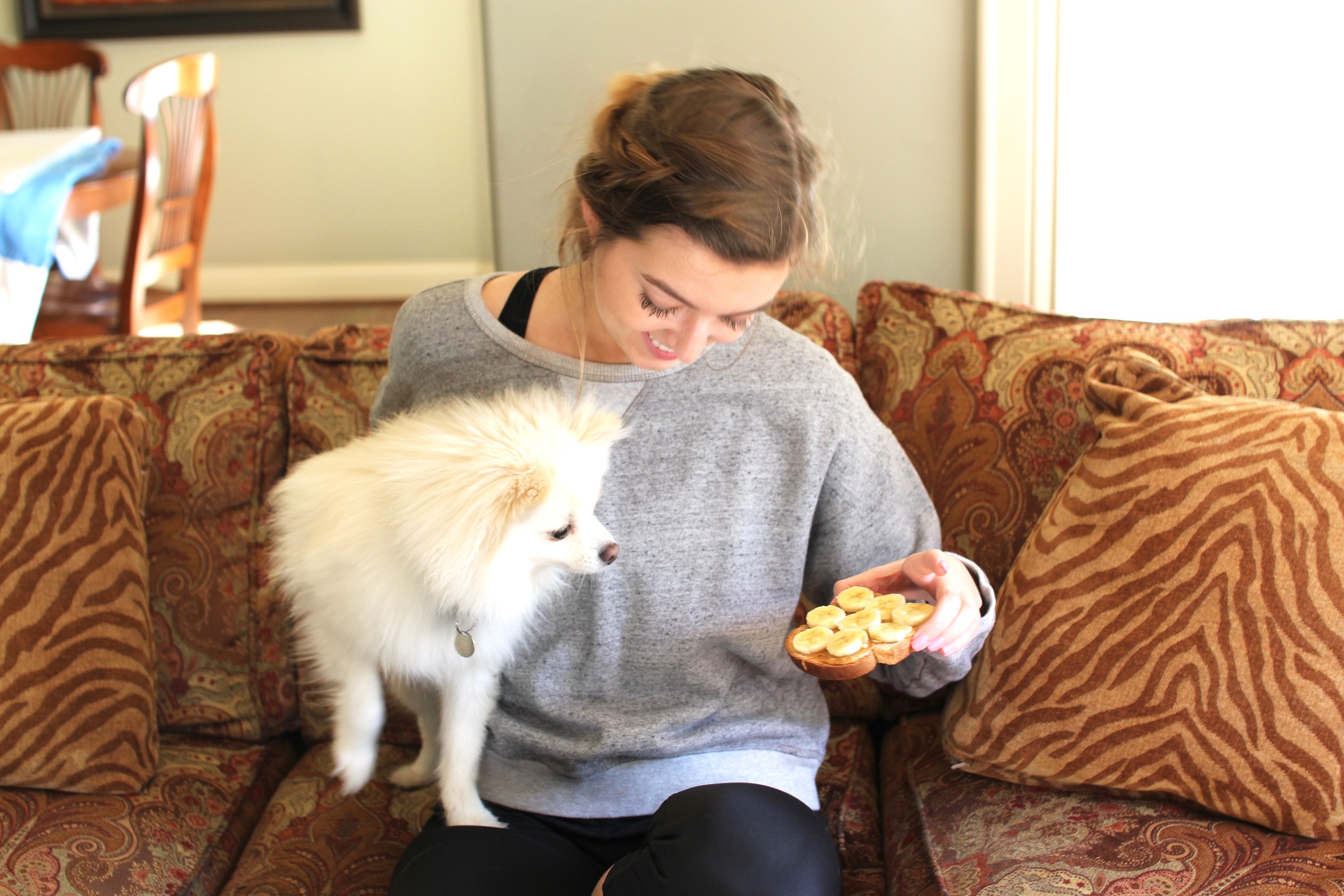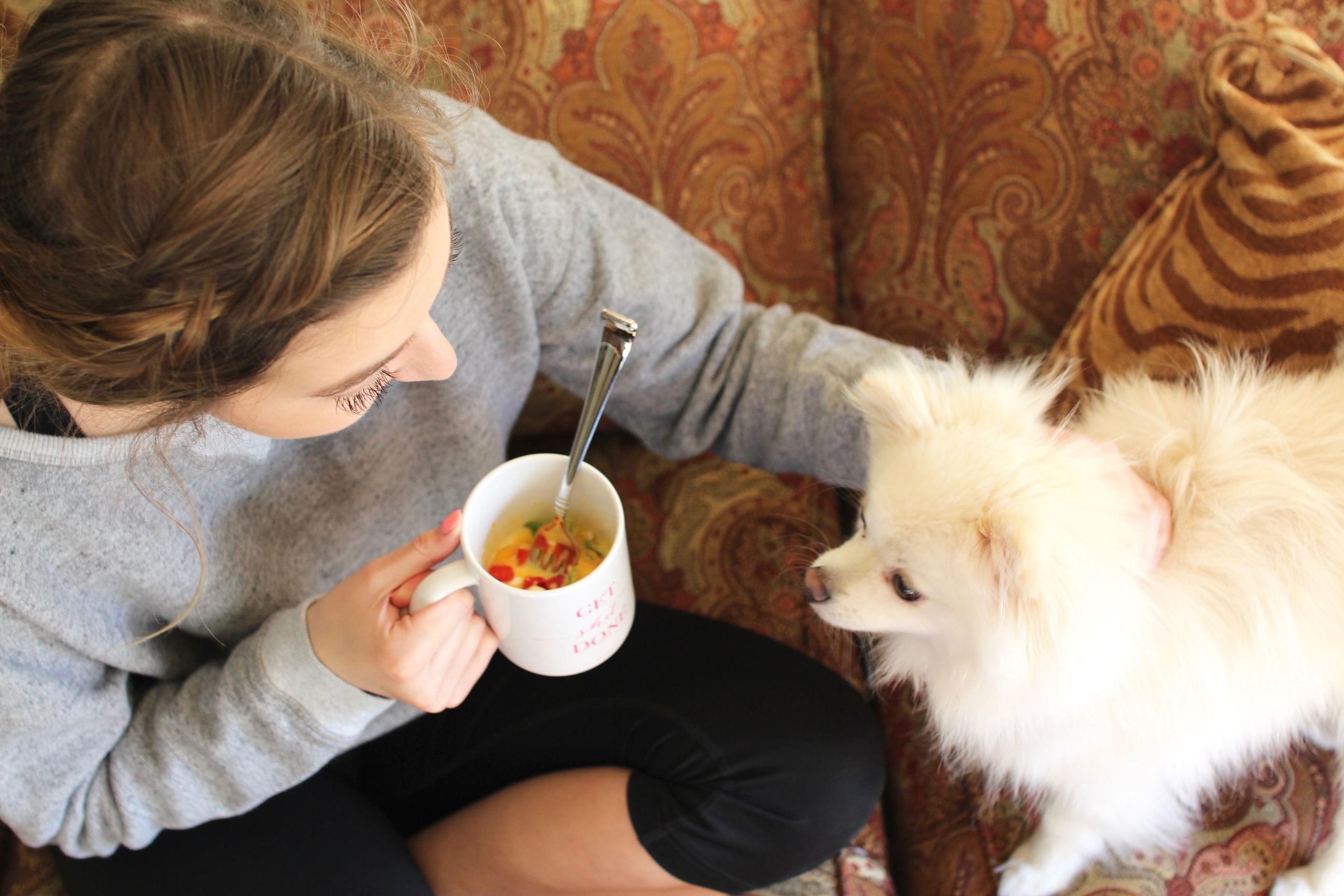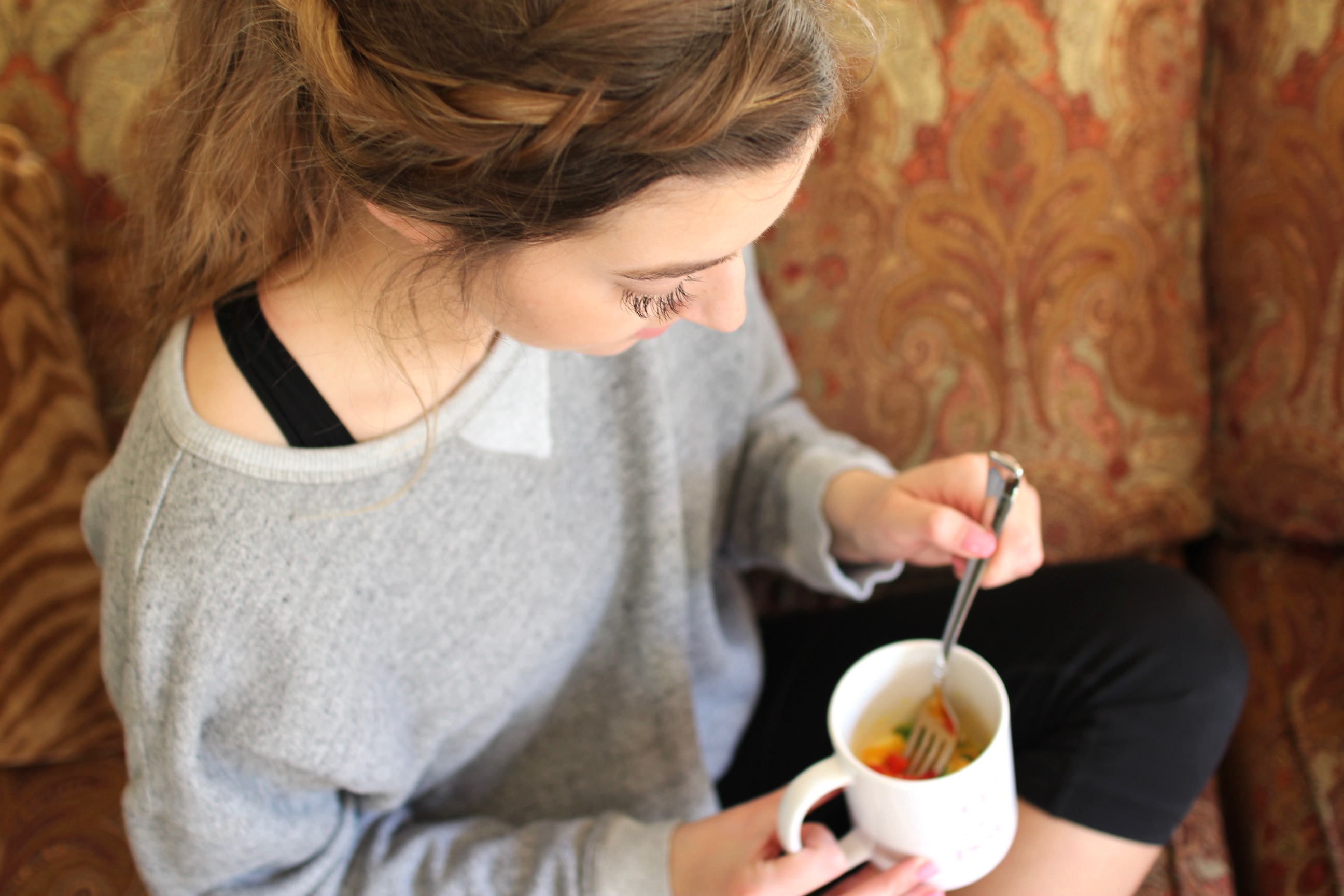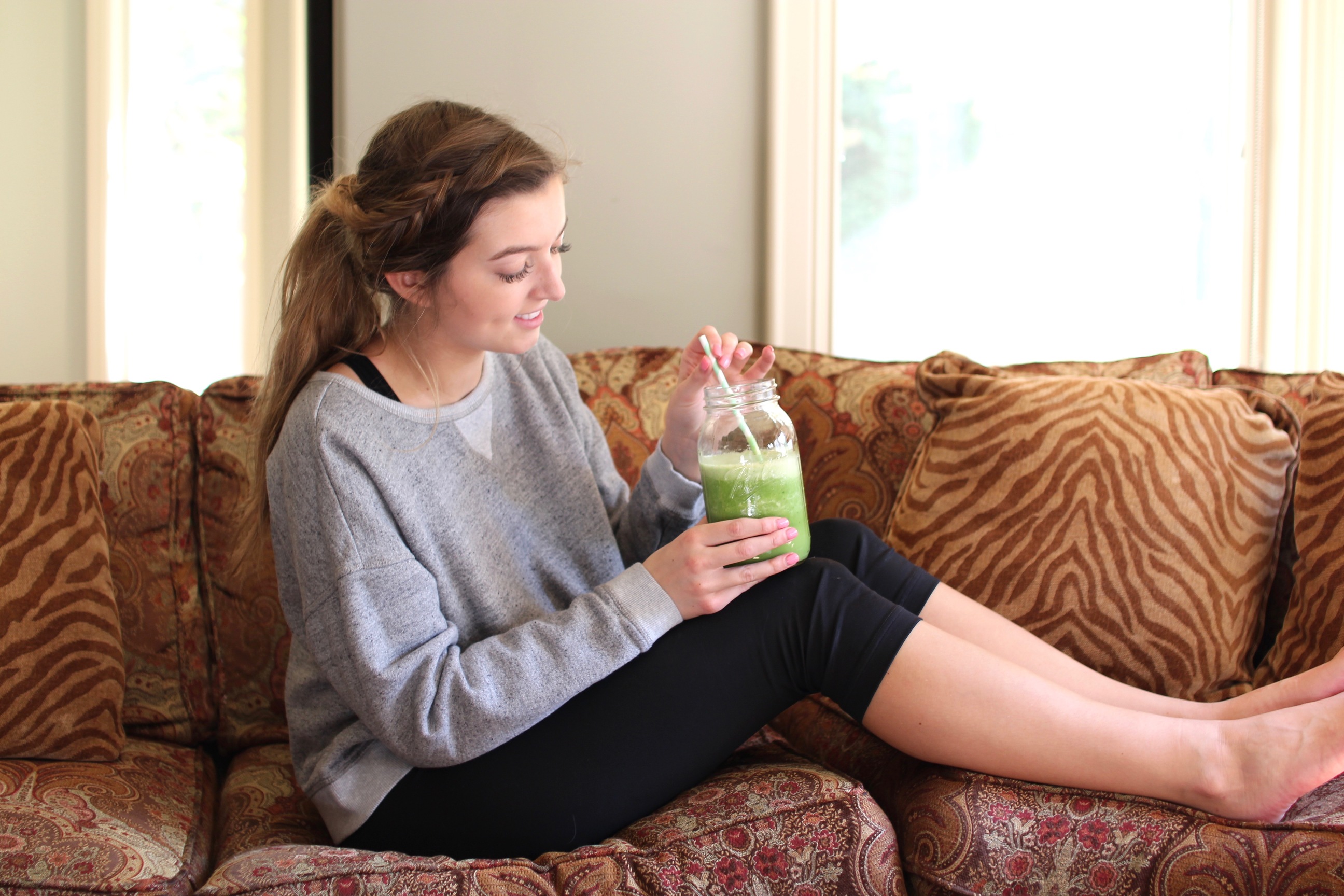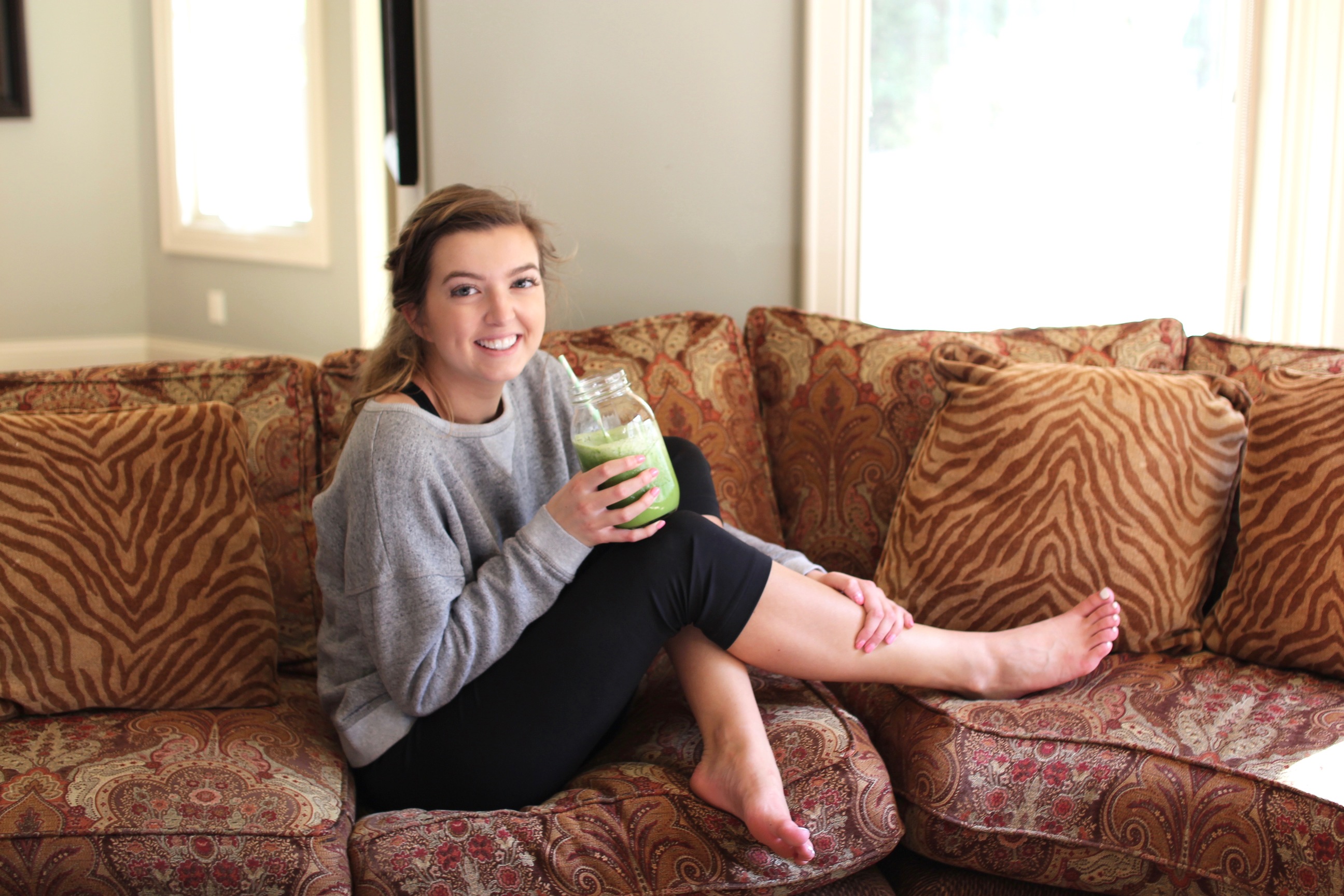 Before I went to college I definitely took my kitchen and parent's cooking for granted. I was a little spoiled growing up because EVERYONE (and I mean everyone) in my family and extended family can cook. This has led me to have a huge appreciate, and craving, for delicious food. I love to look at Pinterest recipes, bake new things, and try out my family's dishes!
However, college turned into a complete 180 for me because all I have now is a mini fridge, small blender, microwave, and toaster (which isn't technically allowed but I only have two weeks left of school so I'll go ahead and admit it). Over the course of freshman year I experimented a lot with grocery shopping and cooking in a small space. It was my first time being all on my own so having to figure out how much to buy so food doesn't get wasted and how to cook scrumptious meals using the few appliances I have has been tough to say the least.
Now that I've almost made it through I'm excited to share some tips and recipes in a college 101 series. These recipes are also just great for anyone on the go or who is looking for an easy meal to make! The three recipes I want to share with you today are eggs in a mug (gourmet style, or as gourmet as eggs in a mug can get), simple fresh green smoothie, and some yummy peanut butter toast that will definitely kick start your day!
---
First up, Gourmet Egg Mug
Okay, like I said, we're going to use the term gourmet pretty loosely here because anything made in a mug probably means you are looking for a quick, easy meal. Fear not though, these still last amazing and are simple to make! You really don't need that many ingredients, but I decided to make mine gourmet by adding lots of veggies.
Ingredients:
– Cooking spray
– 2 eggs
– Vegetables of choice
– Meat of choice
– Cheese
– Cute mug (has to be cute)
Obviously the veggies, meat, and cheese are optional, but if you decided to just make plain eggs follow these cooking instructions here.
Steps:
1. Spray the mug with cooking spray
2. Microwave vegetables for 1 minute
3. Put two eggs in the mug and don't stir, cook for about 1:00 (or until barely set)
4. Add in meat then stir together
5. Cook for 15-30 more seconds
6. Add cheese if desired, & dig in!
*note, as mentioned in the ingredients section, the mug must be cute to make this recipe. So if you need an excuse to go looking for some cute mugs 

this one

, this one, this one, and this one are my favorites!
---
Next up, Peanut Butter Banana Toast
This one is pretty self explanatory! I love this because it's fast and I love the taste of melted peanut butter on toast. The banana adds some extra nourishment and helps fill you up a bit more. My mom always says starting your day off with protein is the best way to go! This calls for a toaster so if you don't feel like being rebellious (lol) like my roommates and I, you can just eat this as a sandwich in the morning!
Ingredients:
– Bread (I like whole grain)
– Peanut butter
– Banana
– Toaster
Steps:
1. Toast the bread
2. Spread on the peanut butter right when it comes out so it melts a little
3. Slice banana and add to the top
4. Enjoy!
---
Finally, Quick Green Smoothie
Smoothies are my favorite things ever, when I'm home I usually make one (or more) a day! The only hard part is having to clean out your blender after you're done, this can be annoying if you're crunched for time. I really like my blender though because it's mini so it isn't hard to clean! Plus you can use the blender as a cup if you need to run out the door, check mine out here! I also suggest picking up a sponge like this to clean out your cups with. This smoothie is super simple, which is nice because it means you don't have to keep as many ingredients on hand!
Ingredients:
– Spinach
– Banana
– Greek yogurt (plain or vanilla)
– Ice
– Little blender
Steps:
1. Put all your ingredients in the mini blender, I usually just eye everything but for this recipe I am using one banana, a heaping spoonful of greek yogurt, and a handful of spinach leaves (not the best measurements but it's hard to measure when it's a small smoothie). Then I add in ice in increments as I'm blending until I find the right consistency!
2. Pour into a cup & enjoy!
---
I hope you all enjoyed this post and let me know if you want to see more college or cooking posts! I have everything I used linked below (plus some more cute things)!
Pin any of these photos below to save for later!

xoxo,
Lauren Emily Lindmark
Copyright © 2016 dailydoseofcharm.com