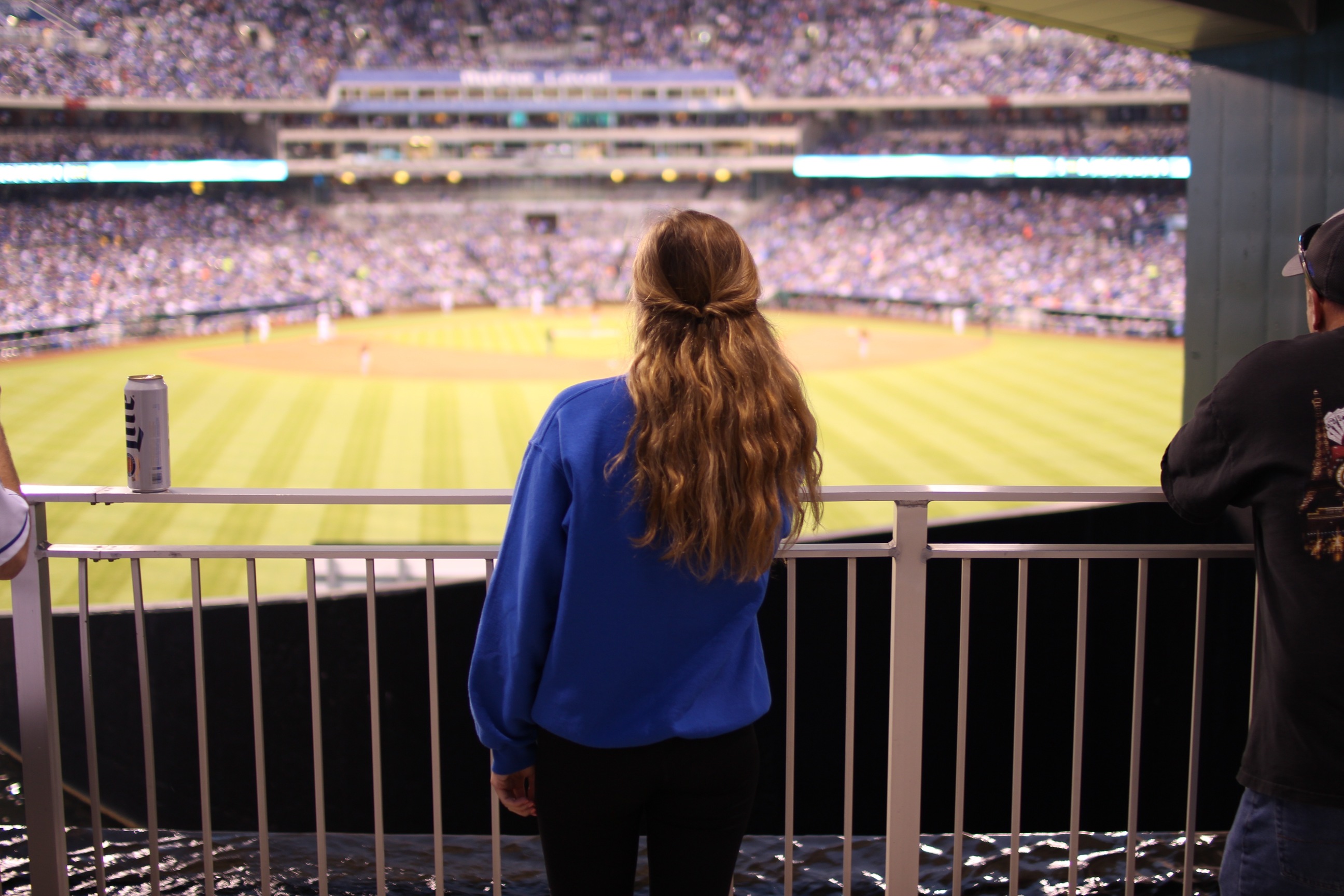 What to Wear to a Baseball Game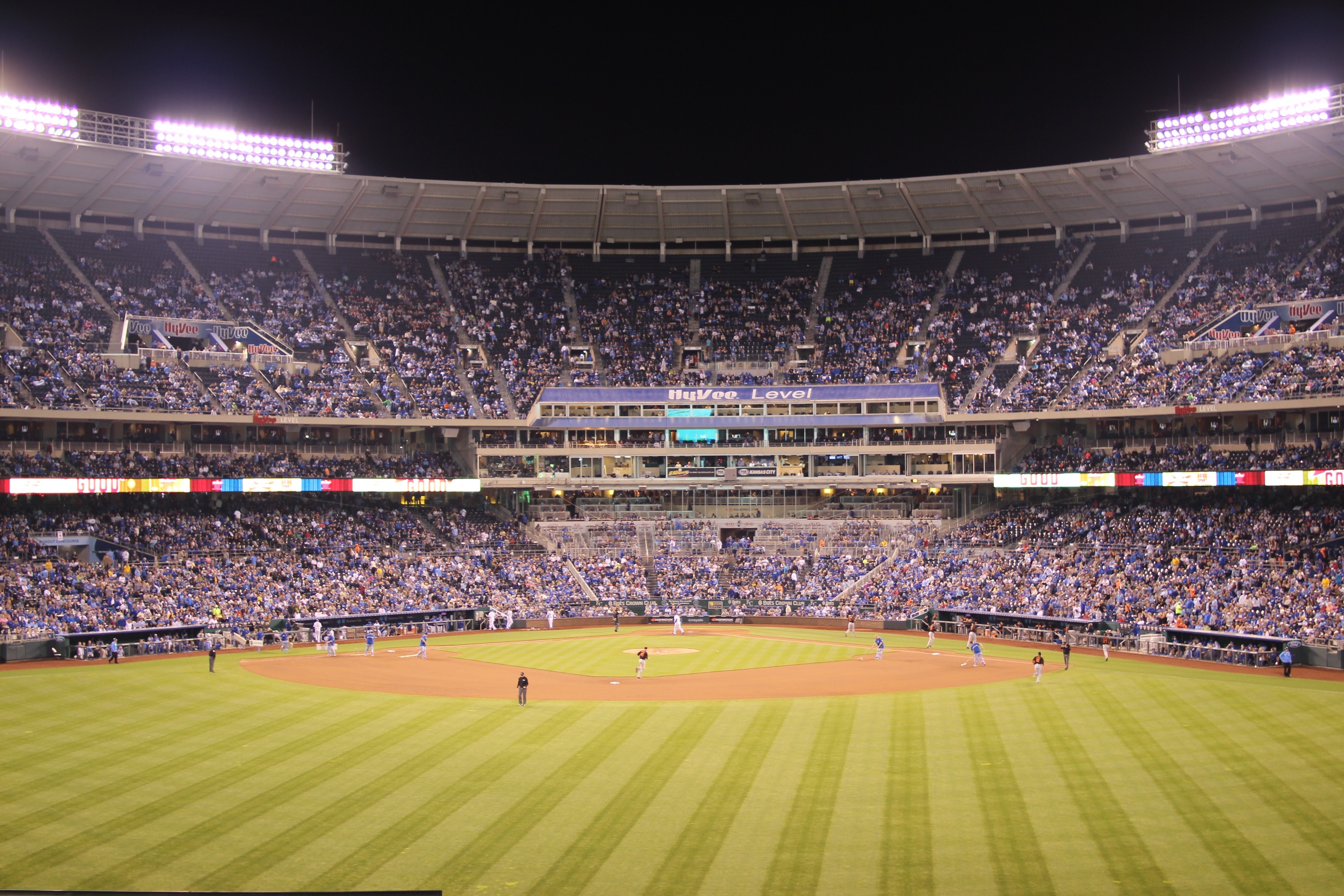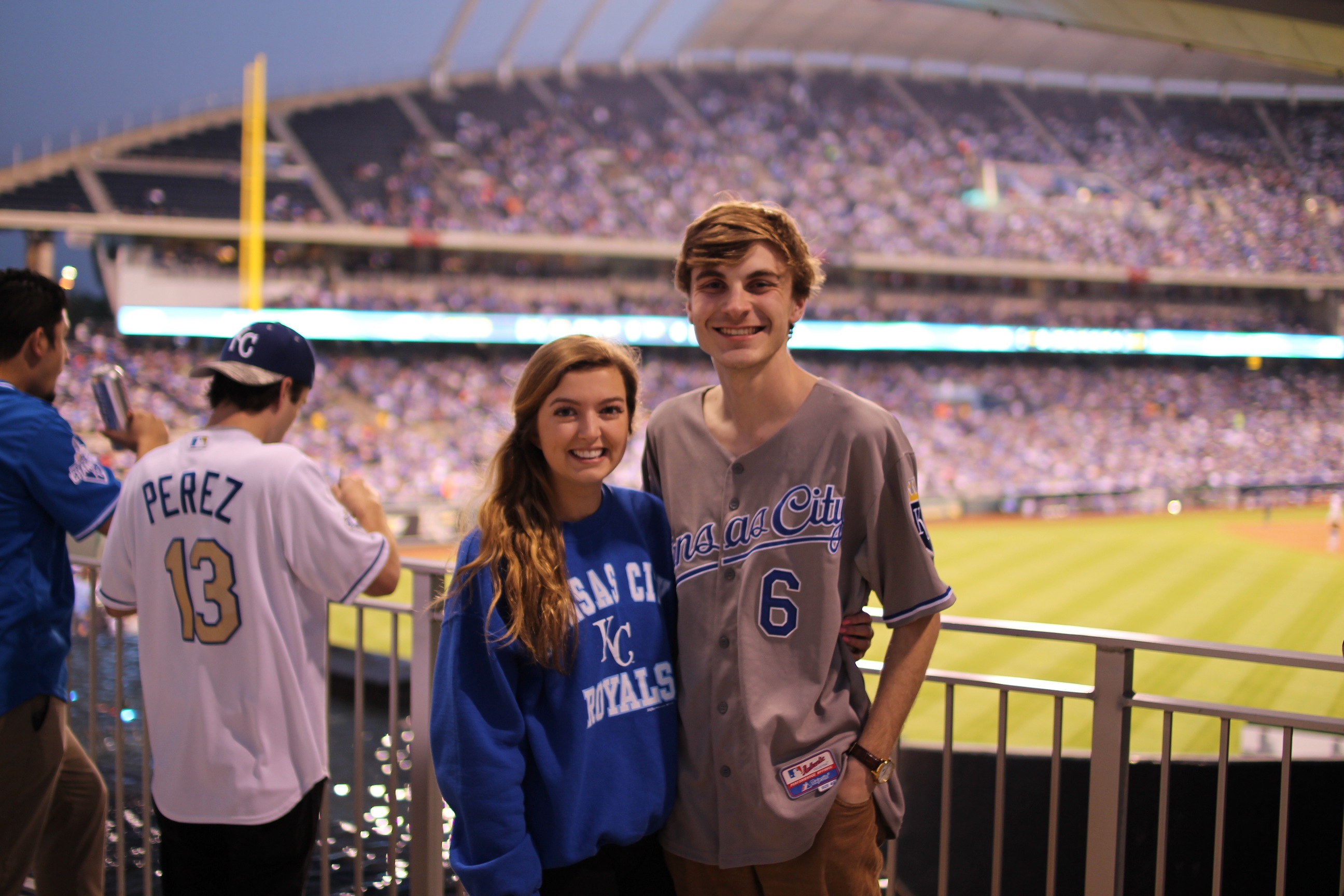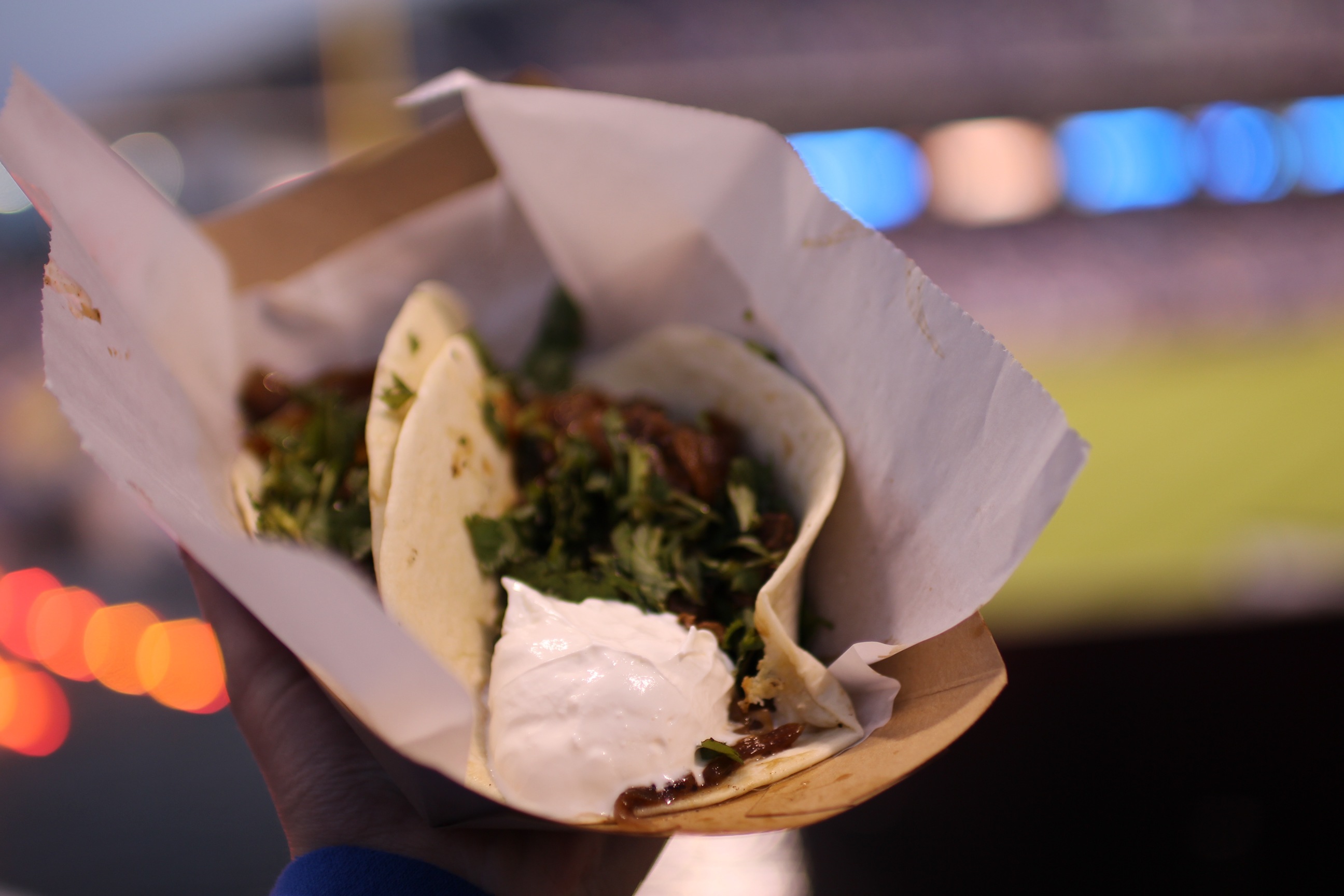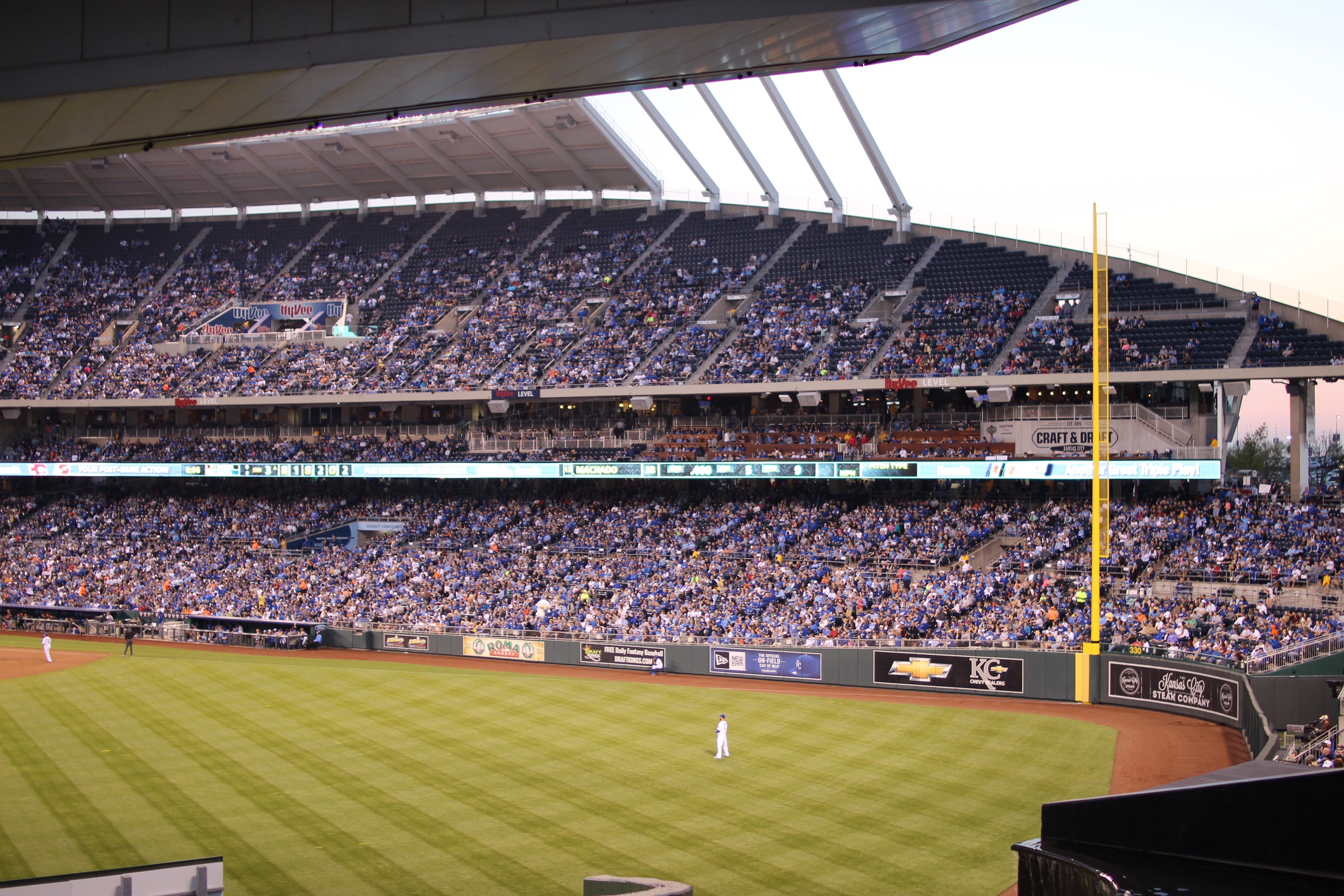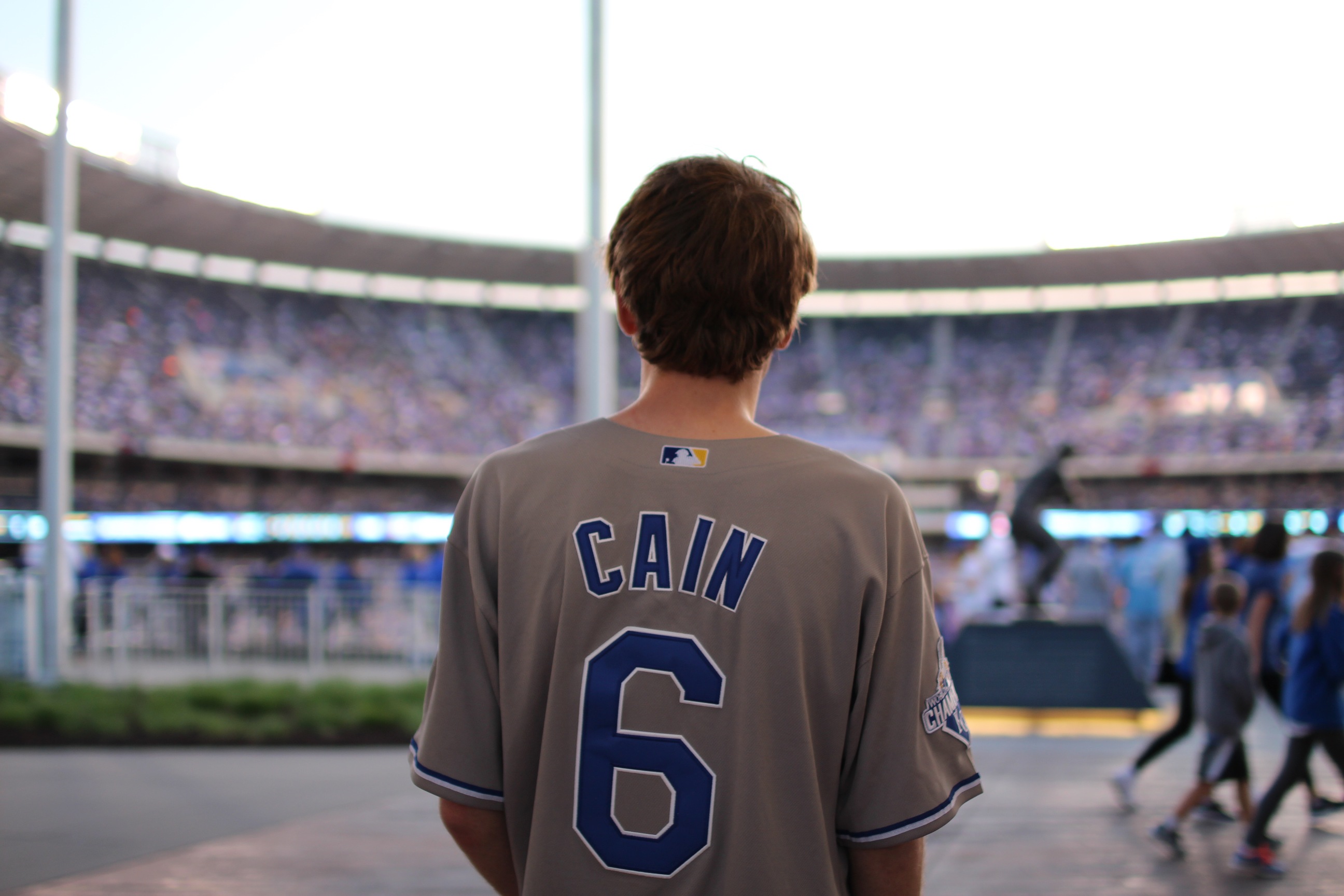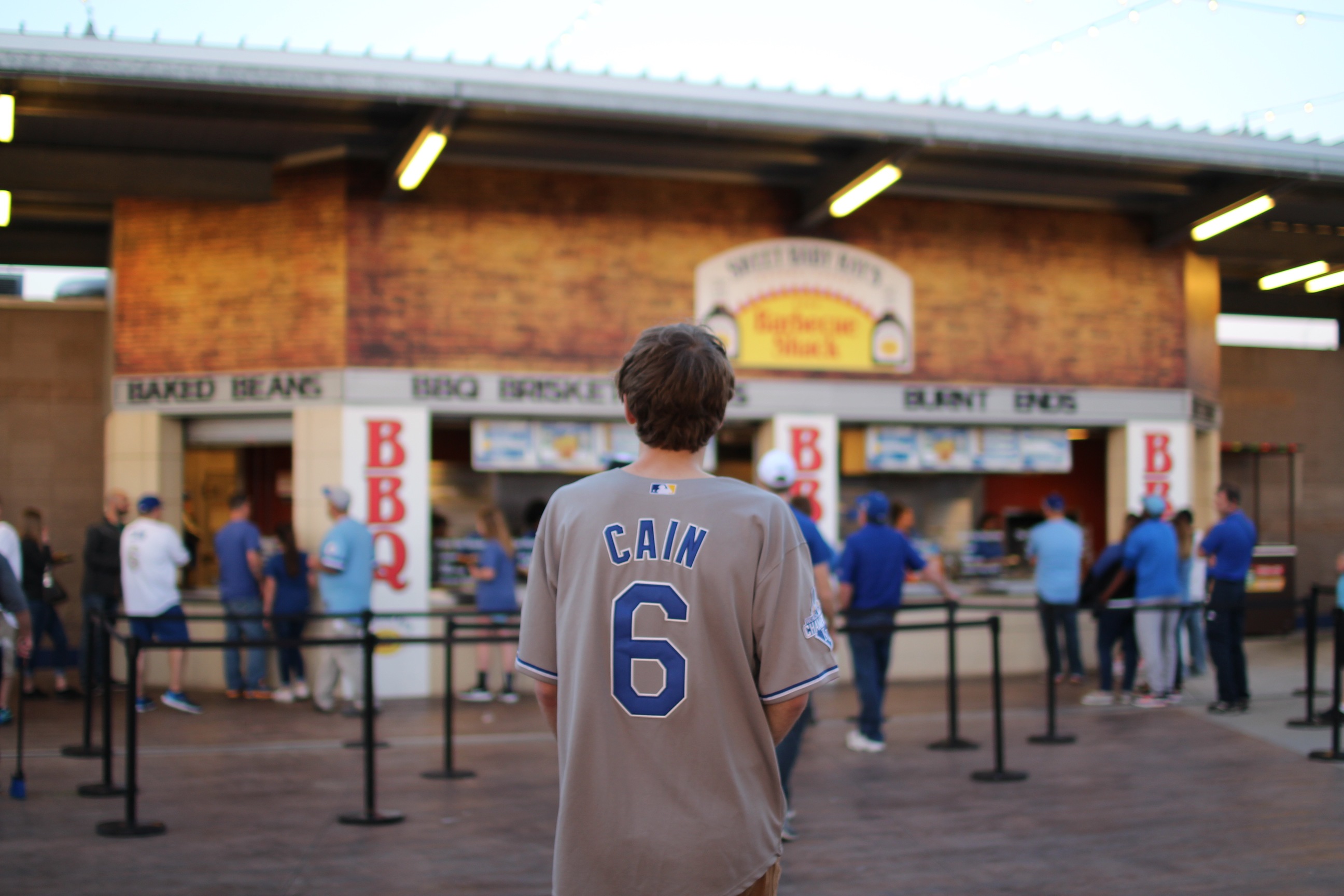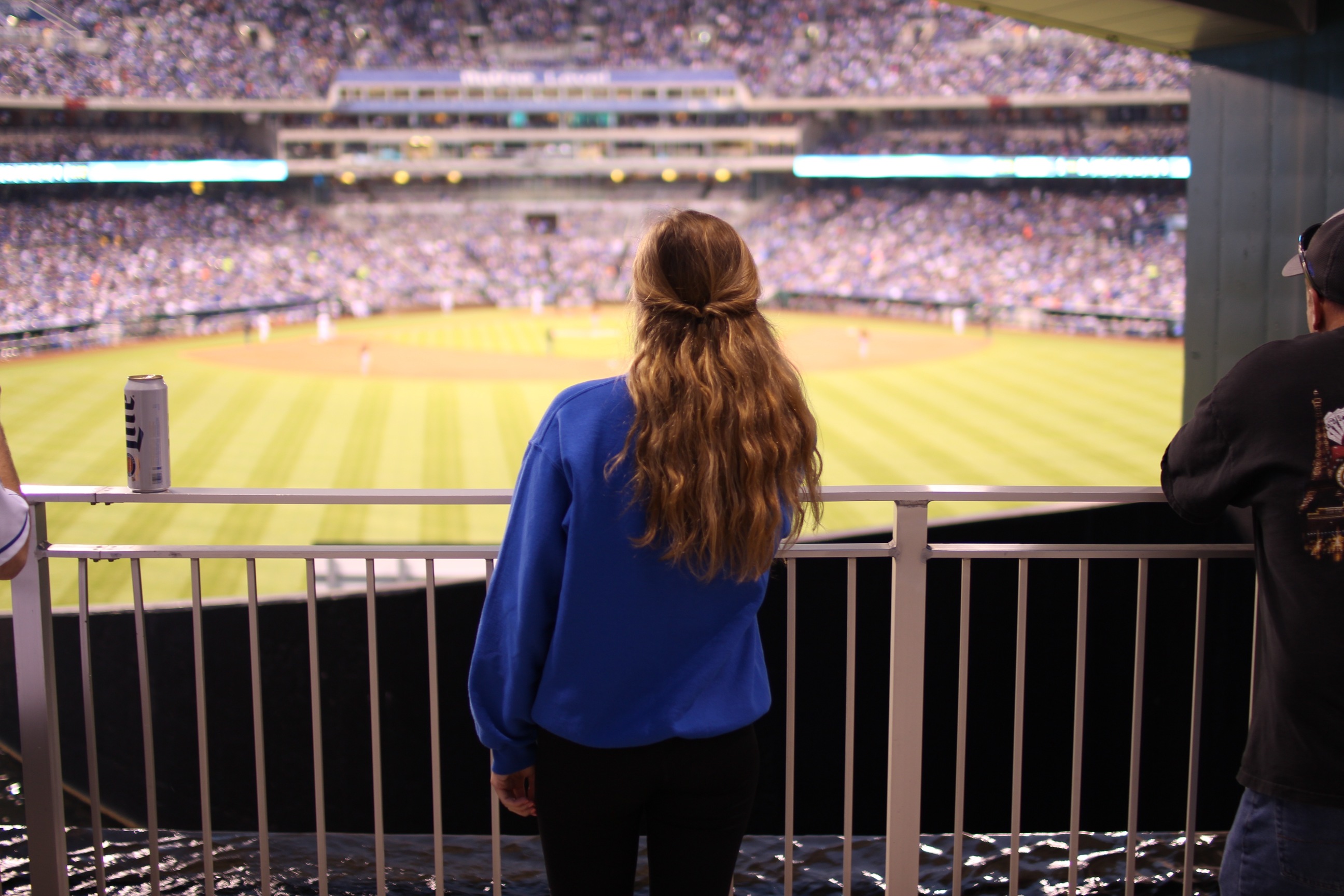 I'm not a huge sports girl, I try to learn rules, players, and teams every season for all the different sports but I end up forgetting most of it and I would be lying if I said I didn't get bored out of my mind watching most sports on TV. However, baseball for me has always been different. I grew up going to games at Kauffman to watch the Royals play, even though when I was younger I was mostly just there for the food (nachos, hot dogs, pizza, and dip and dots? Yes please!). As I got older I learned to appreciate the sport more and now I actually enjoy going to the games to watch. I still may not have all the players and rules down, but at least I'm not asking my boyfriend what's going on every two seconds haha!
Philip and I went to the game on Friday and sat in the outfield, which isn't our usual spot but I loved the view from here and we had the chance to walk around the side of the stadium we don't usually go to. We found some delicious Mexican food and I got steak tacos (pictured above, they were delishh). Growing up going to games I would like to say I have the fashion side of baseball down, I mean that is one of the most important parts 😉 So I wanted to share with y'all some ideas of what to wear to baseball games in the summer and the colder months! You can find different variation of these outfits for different teams and colors, I tried to link as much as I could! If you're really new to baseball, here is a list of all the teams and colors – you're welcome 🙂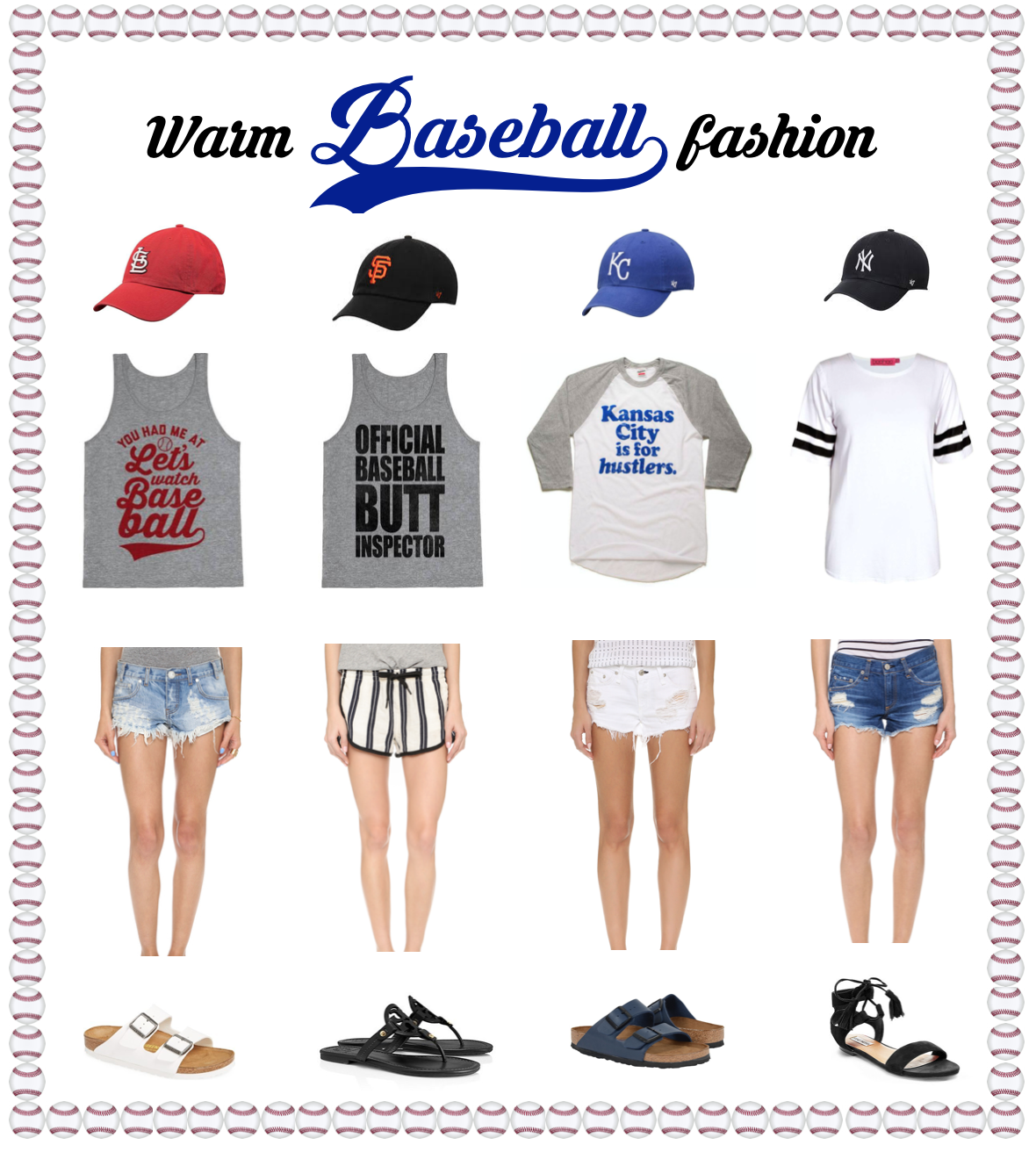 In the warmer months I like wearing shorts and cute baseball tee's with some sandals! I found these hilarious tanks online that I wanted to add in here (official baseball butt inspector – lol), but you can wear anything from your team's logo, team colors, or any basic tee.
Hats:
Shirts:
*Tip: check out Etsy for baseball t-shirts, they usually have cute, unique ones (like this monogram one)!
Shorts:
Shoes: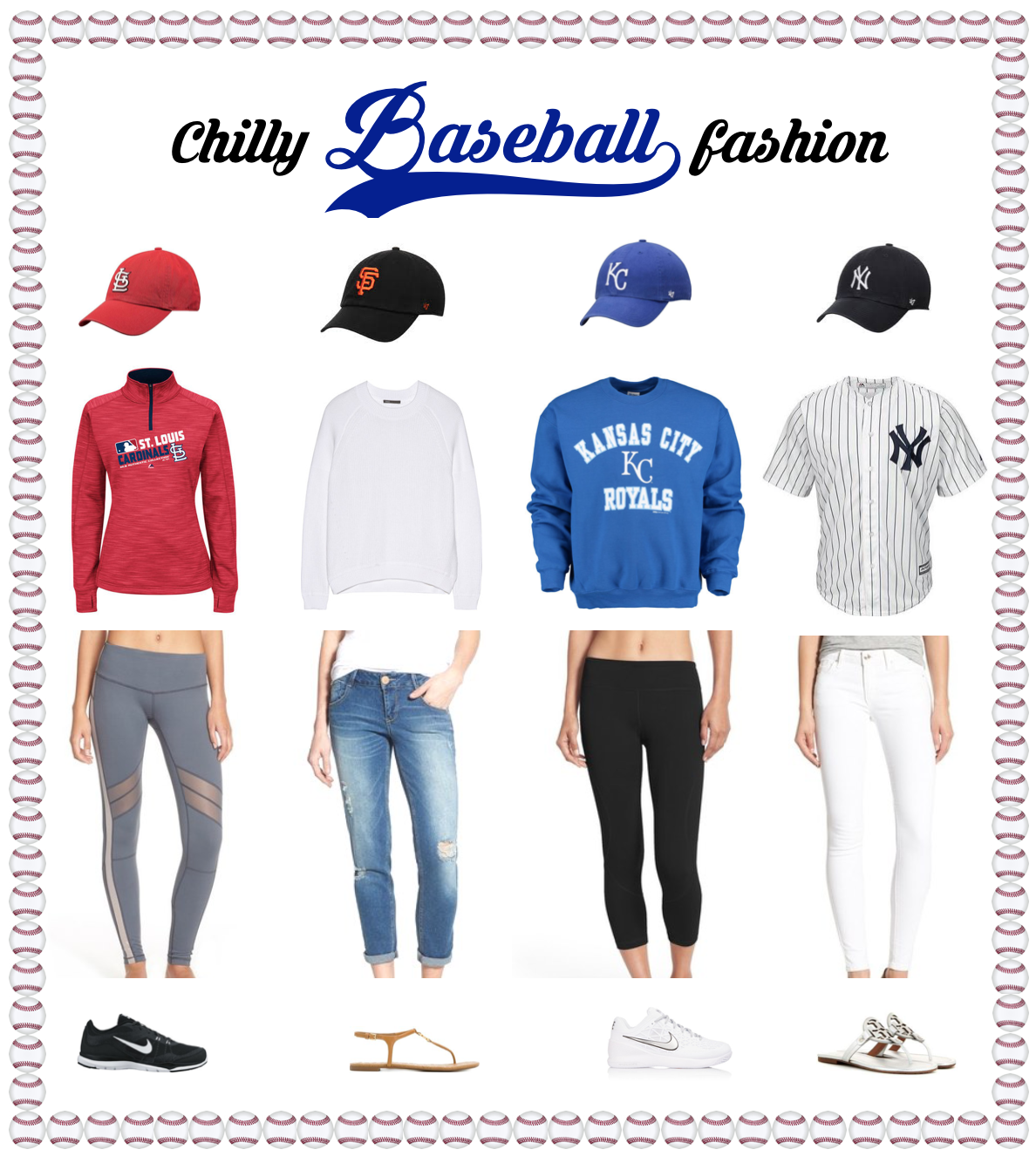 In Kansas City chilly months are nothing to mess with, if it's super cold I'll wear a crewneck (like I did on Friday) and if it's the winter months I'll bring gloves and a blanket! Here are some ideas for chilly days!
Hats:
Tops:
Pants:
Shoes:
Shop this post + More outfit ideas
Pin this photo below to share with your friends!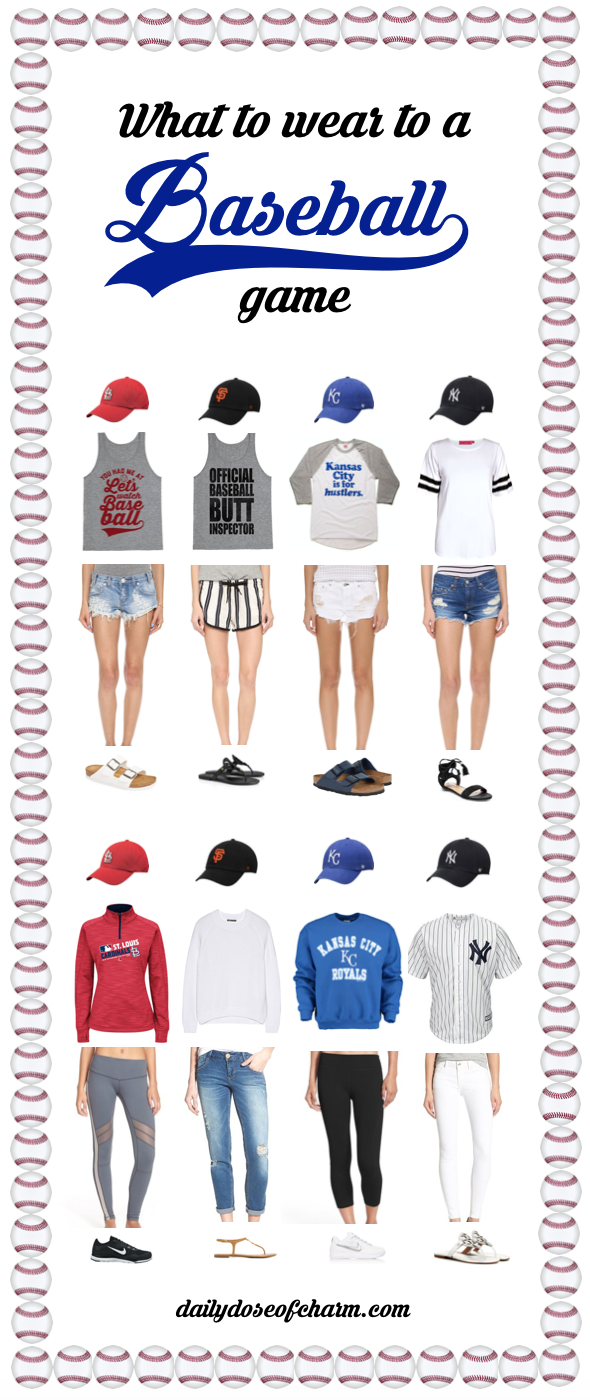 xoxo,
Lauren Emily Lindmark
Copyright © 2016 dailydoseofcharm.com