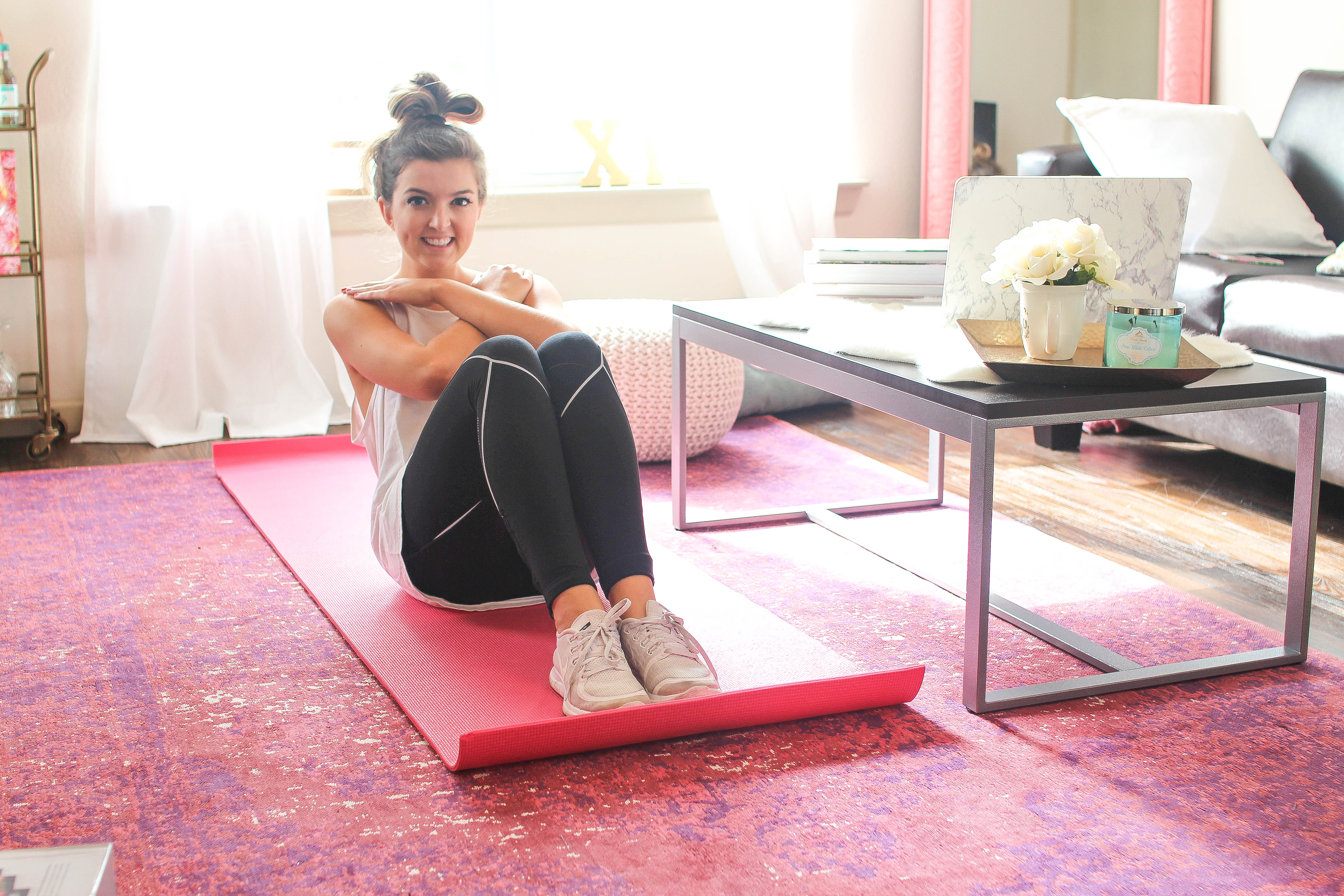 My Tips for the Freshman 15 + VIZIO TV Giveaway!
The freshman 15 is definitely something we all worry about – I know I did going into college! I wanted to share all my tips to fight the freshman 15 so you all can feel confident this school year. I decided to do something a little different than usual and make a video on all my tips! Watch it here and let me know what you think! I definitely want to make more videos on Youtube (I'm going to try one a week) so leave me some suggestions and subscribe to my channel! I have a written version below if you would rather read it!
ALSO I partnered with VIZIO on my instagram to giveaway 5 VIZIO SmartCast 32" E-Series HDTVs which feature ChromeCast built-in so you can Cast your favorite content right from your SmartPhone! To enter go to my Instagram and find the video that looks like the one above and watch it! Read the rules in the caption!
Video Recap:
Tip #1: Get Moving when you can
It's so easy to be a couch potato in college, so turn on some music and get moving! I used my VIZIO smartcast app to find some good music and it made me fall in love with this TV even more! I was really bad about laying in bed all the time my freshman year. Although getting sleep is important, you don't want to spend all your free time in bed watching Netflix. Get up, dance, clean, go for a walk, or do anything that doesn't involve sitting around!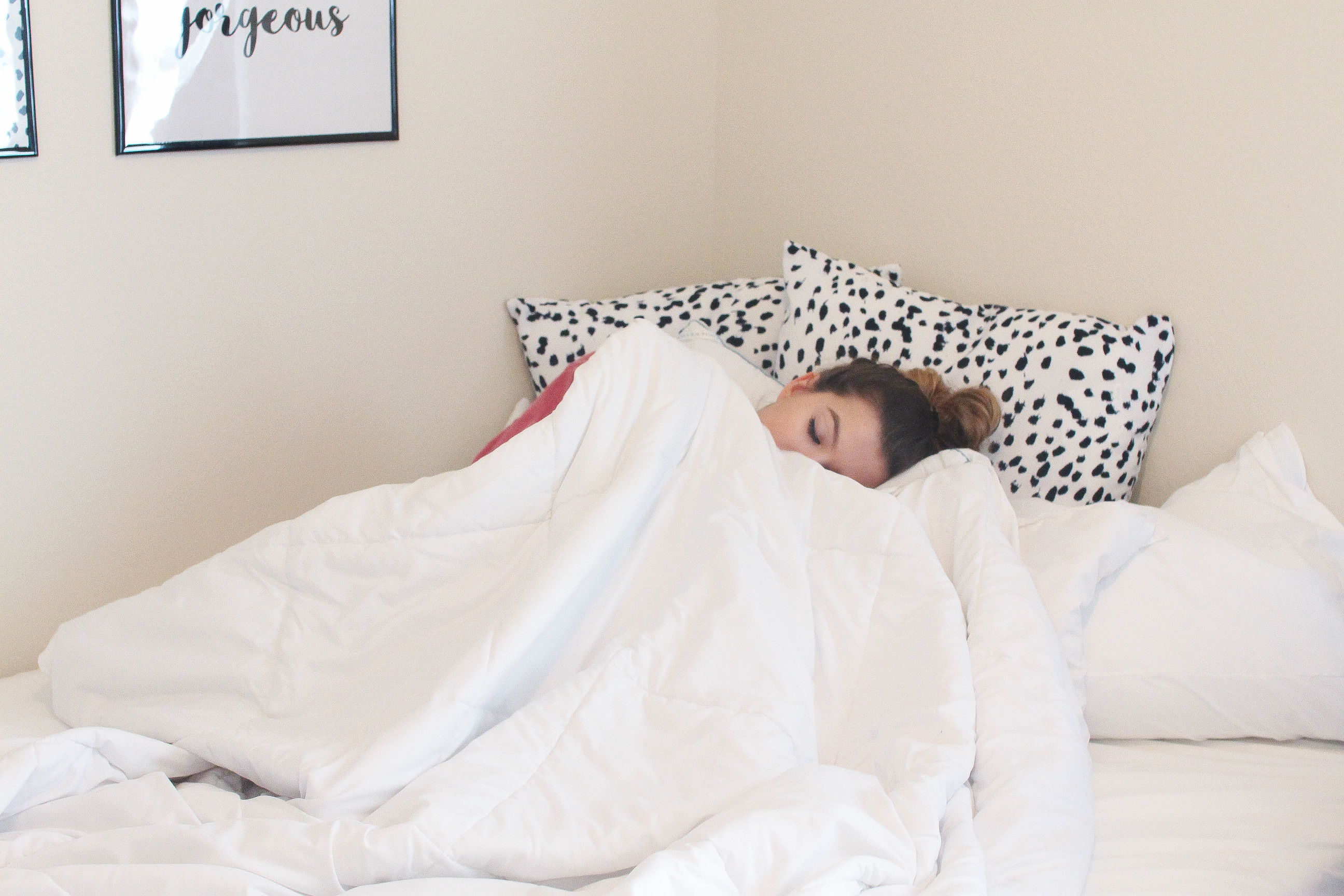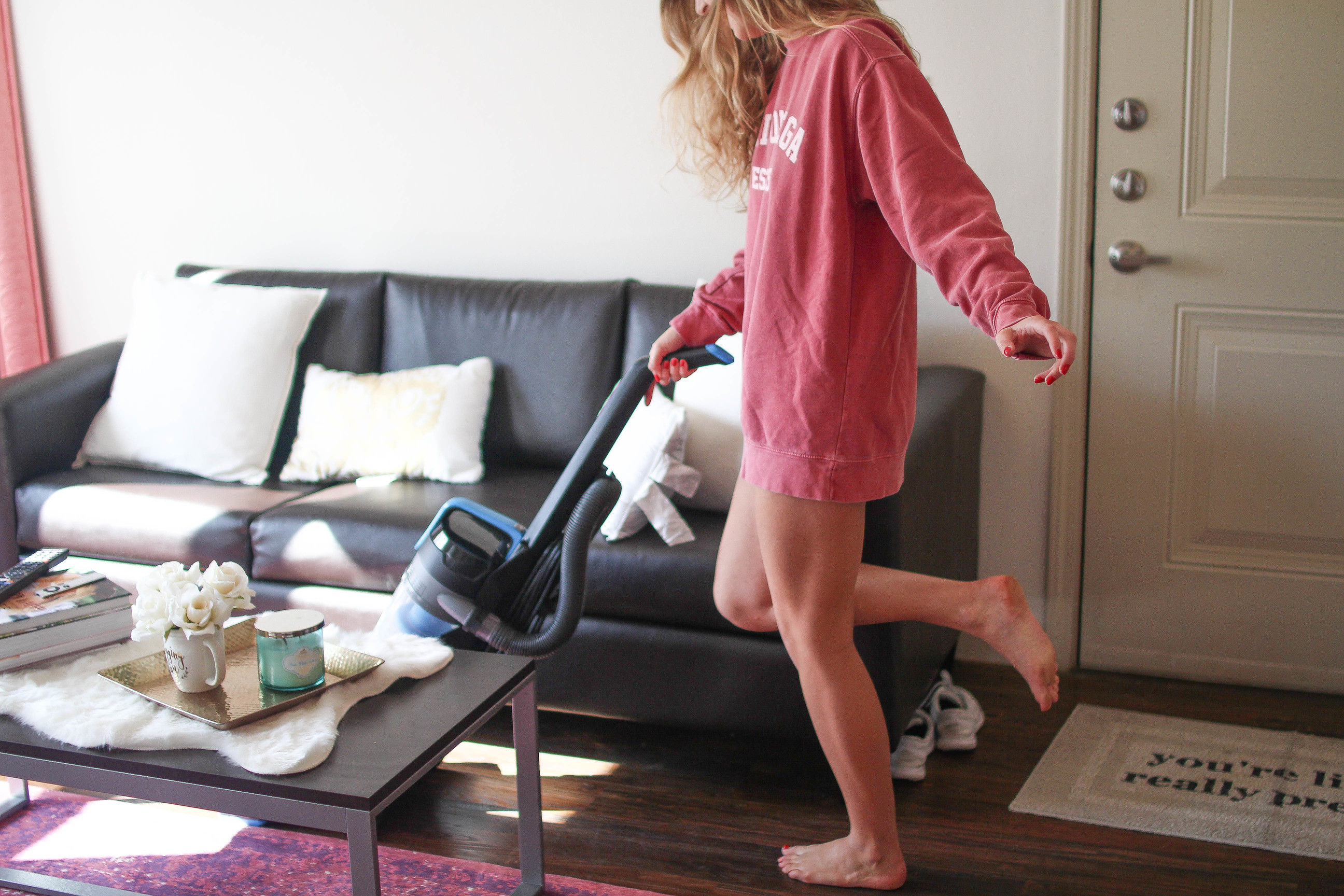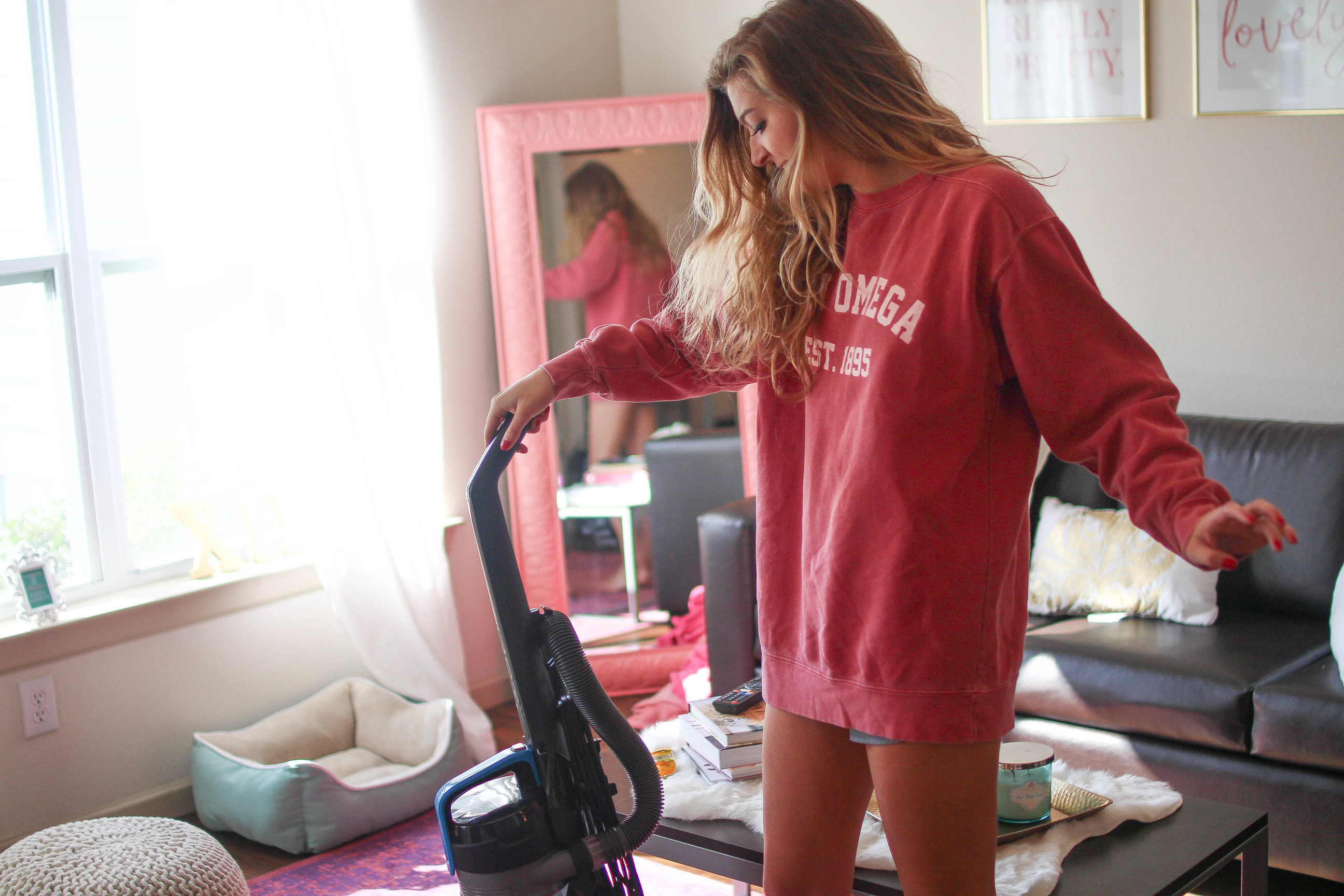 Tip #2: Drink Plenty of Water
There are so many health benefits to drinking water – including weight management! I kept water in my room at all times so I could have some whenever I need it. It helped me stay hydrated and kept me feeling good!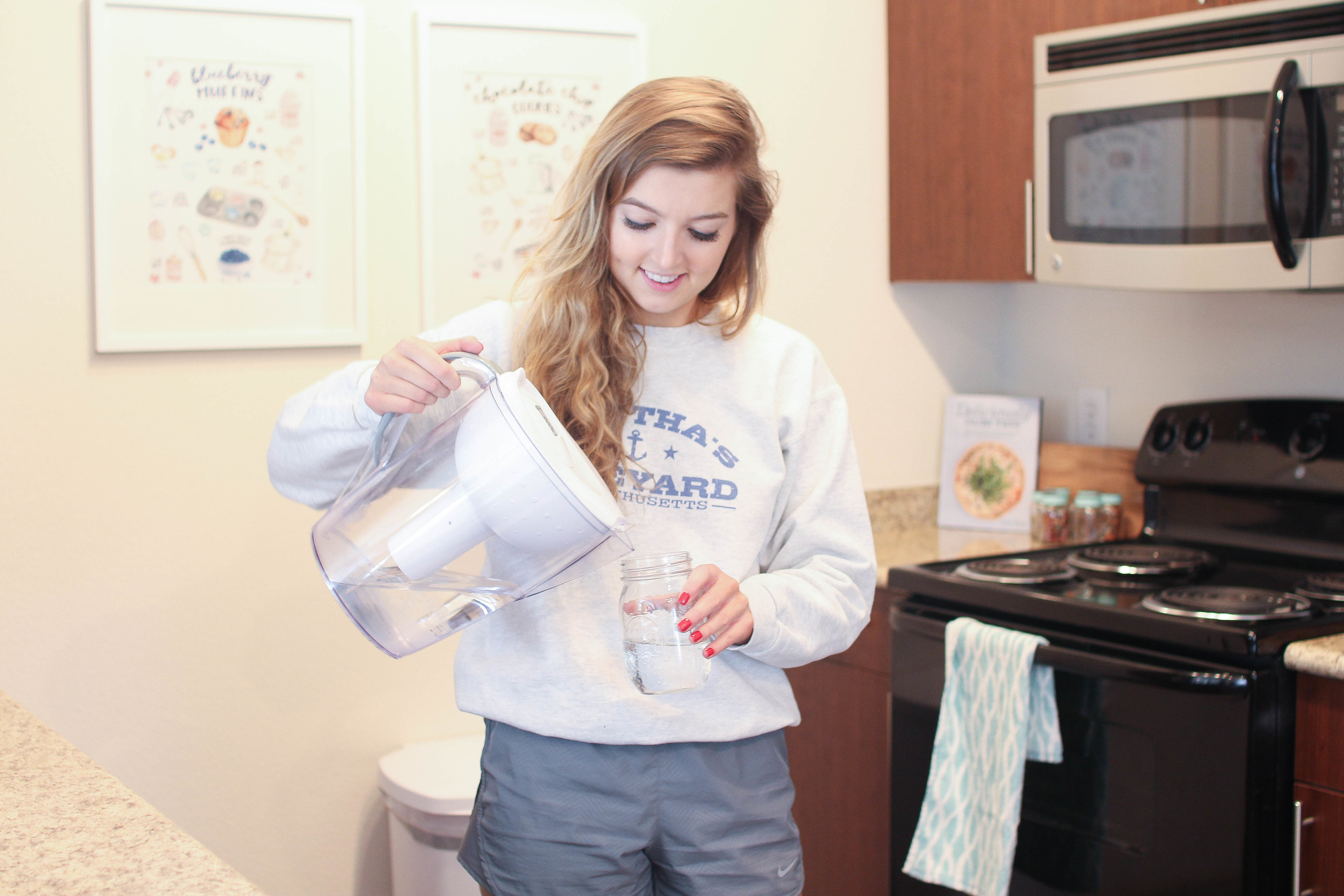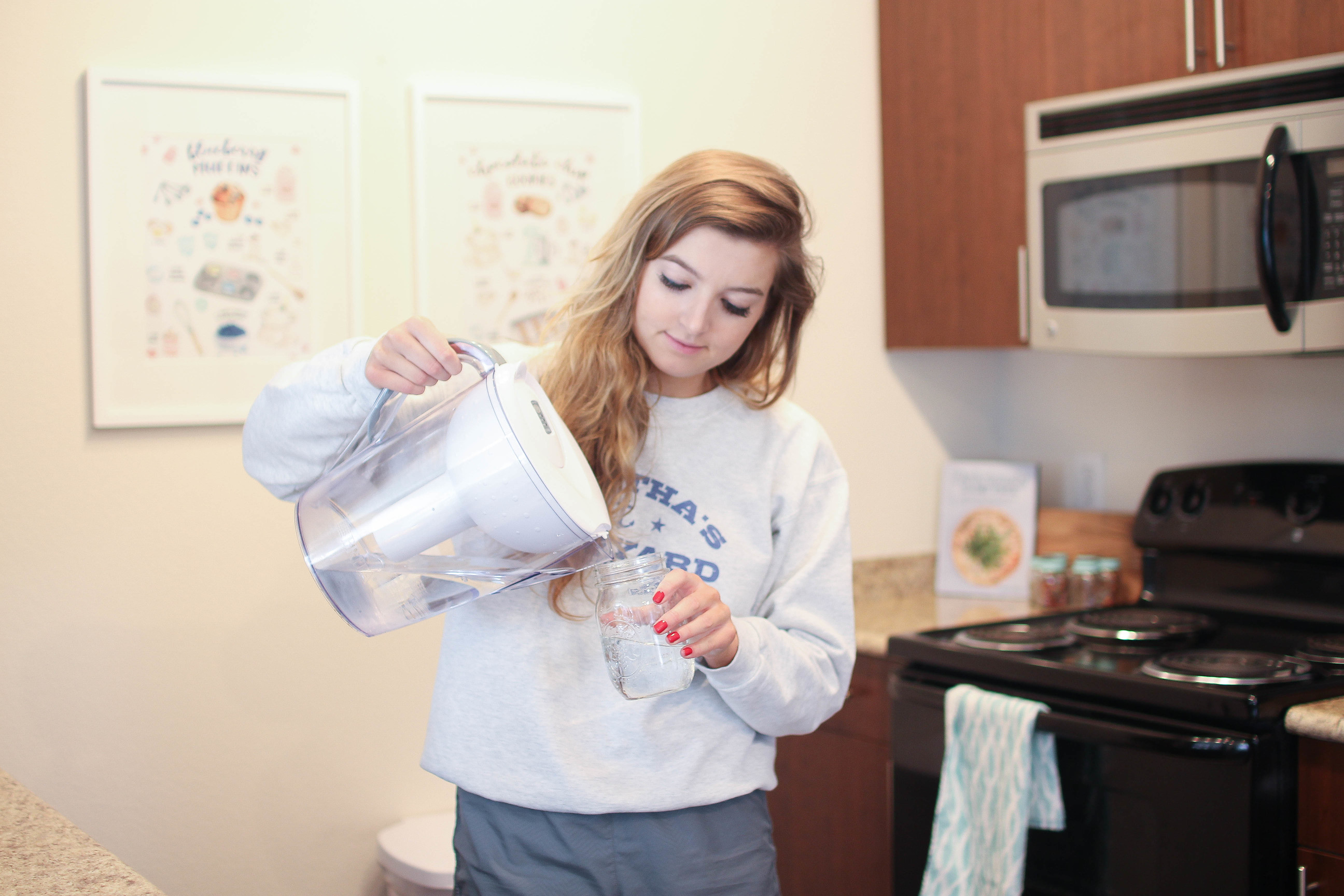 Tip #3: Keep Healthy Snacks in your Dorm
I had the biggest problem buying junk food last year and bored eating ALL THE TIME. I am that person that will eat whatever I have laying around, so in my new place I've made sure to only keep healthy options in my fridge and pantry so I am forced to make good choices! It's okay to eat unhealthy every once in awhile, but try to keep mostly healthy food around you so you can set yourself up for success.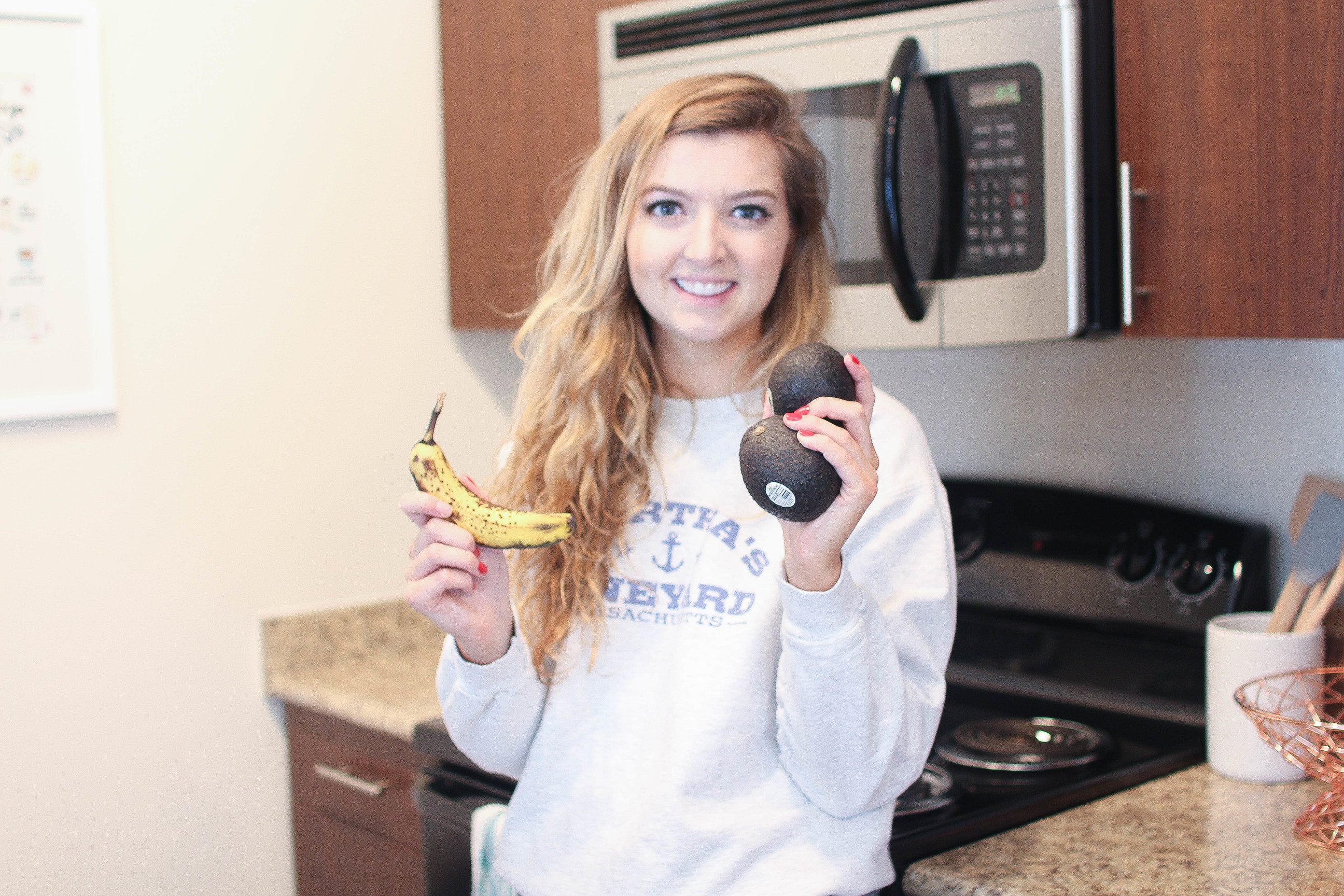 Tip #4: Find Healthy Food that is Actually Good
Okay here is your homework after you read this post: go on Pinterest, search "healthy dorm food," and make a recipe! Best homework you've ever done, right?! Being healthy can be fun and I promise there are a ton of foods out there that taste good and are also healthy!

 Tip #5: Say No to Unhealthy, Cheap Food
I've been there, I crave McDonalds fries every once in awhile and a Raising Canes just opened up in my college-town (their sauce is my weakness). So I understand the need to buy some inexpensive fast food! It's okay to do it every once in awhile, just don't let it turn into a weekly, or daily, thing. It helps me to keep healthy food I look forward to in my place so I can go home and eat that instead!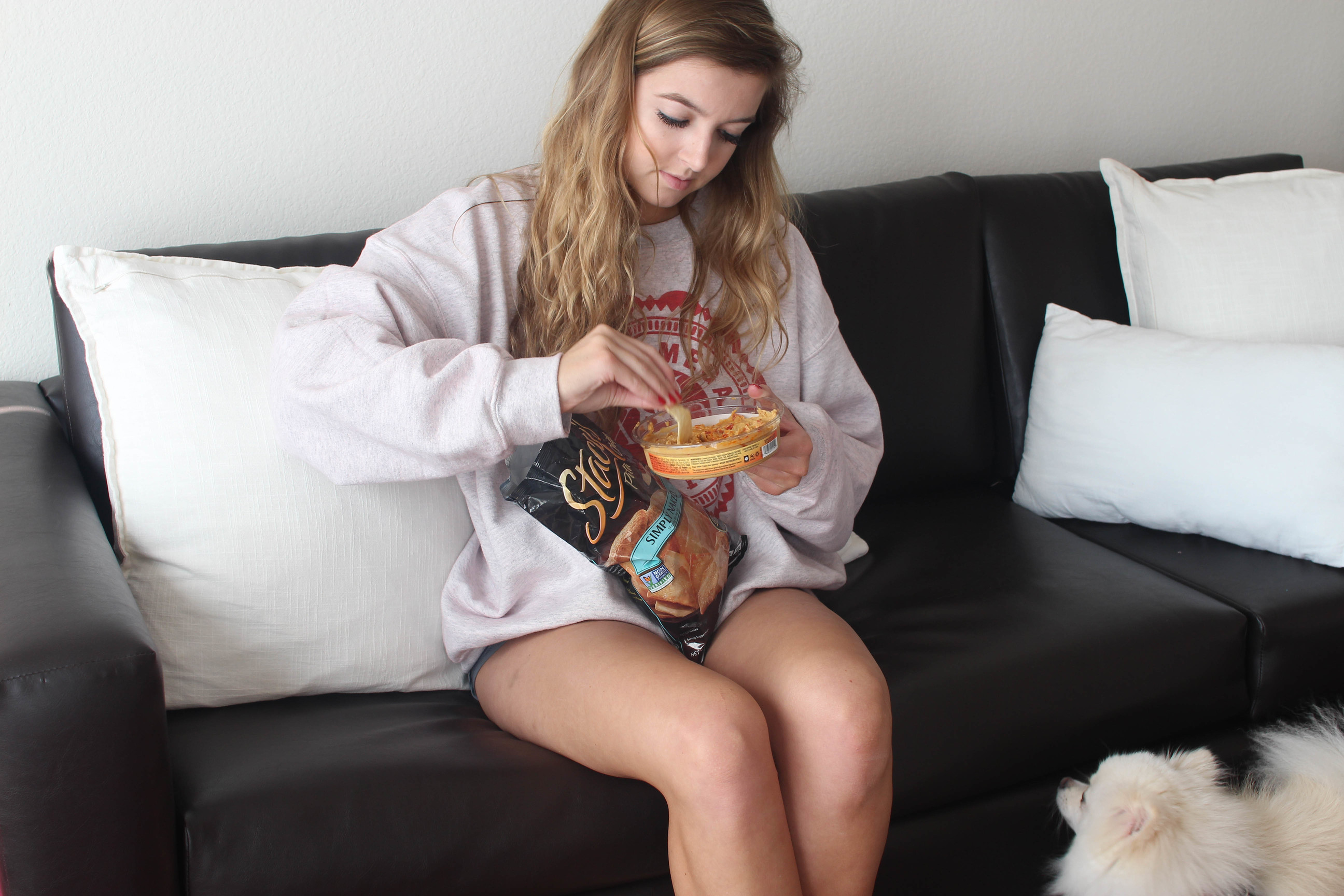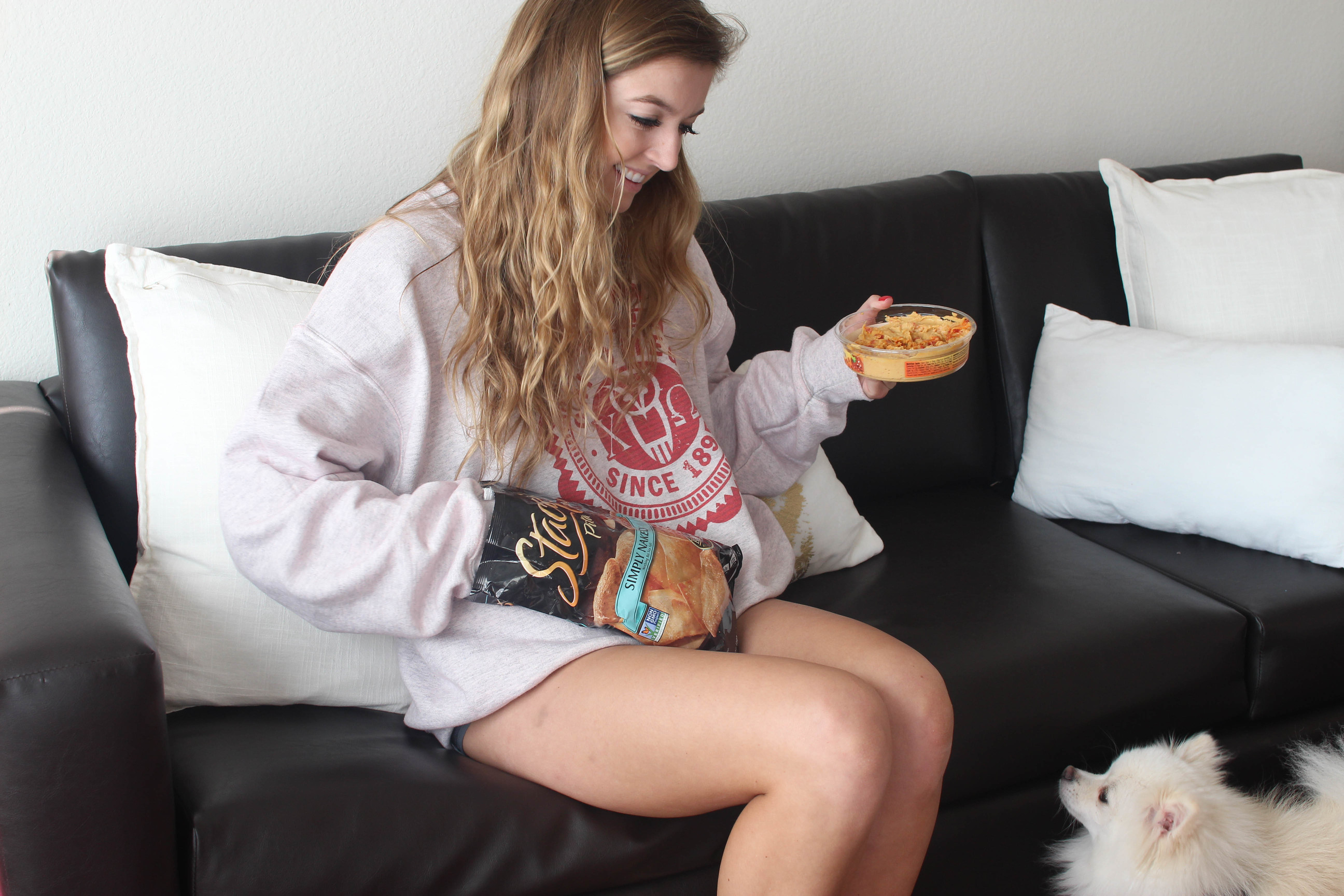 Tip #6 Actually Start a Workout Regime
I would be lying if I didn't add in that I am not the best at this. I am that girl that will start a workout routine and stick to it for a week then give up. What helps me is to be realistic, I know I will not work out everyday so on some days I just schedule out a quick yoga session or stretching! It's important to remember that working out is only a small portion of your day, so push though! I am always so happy after my workouts – even if I wasn't happy before I started!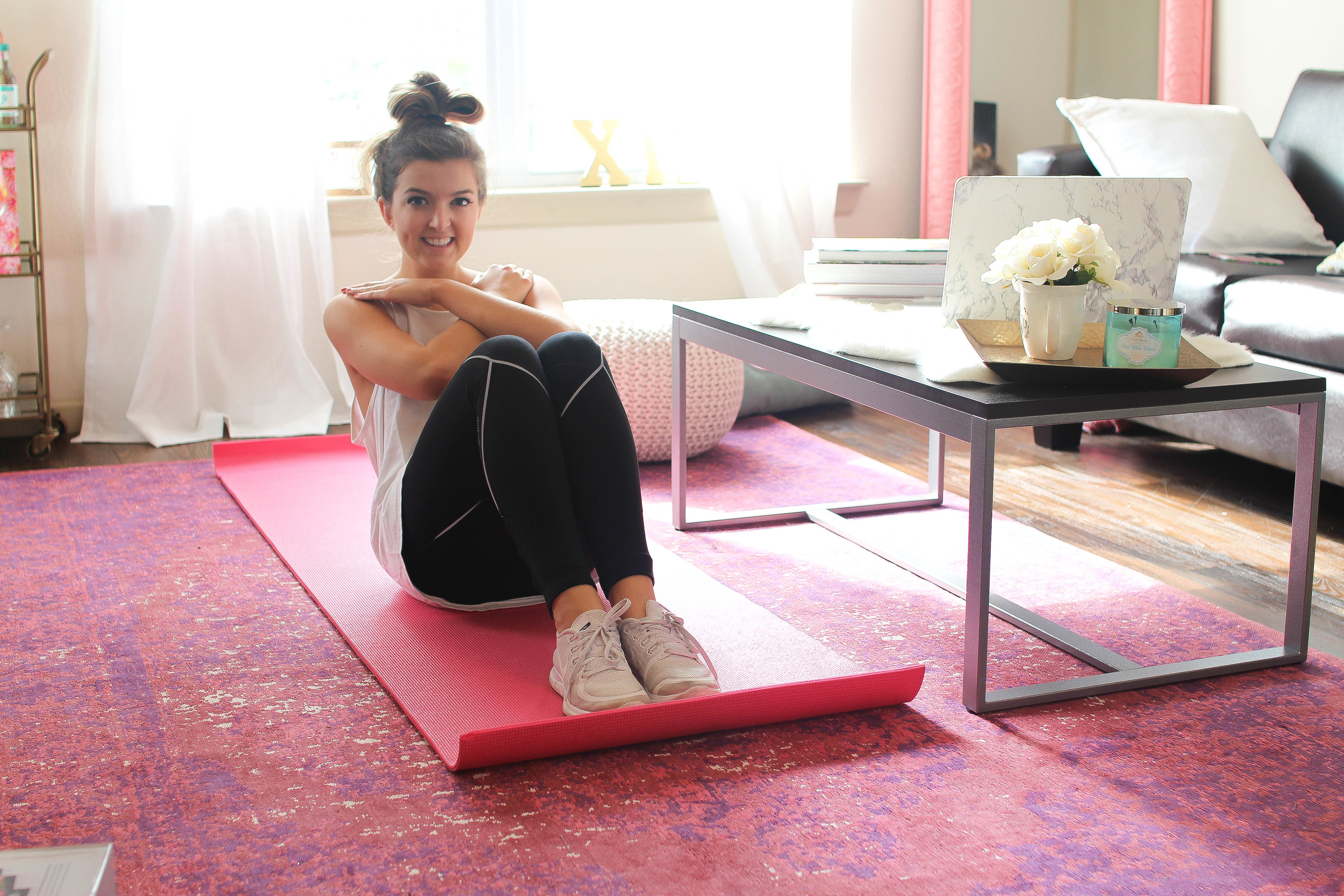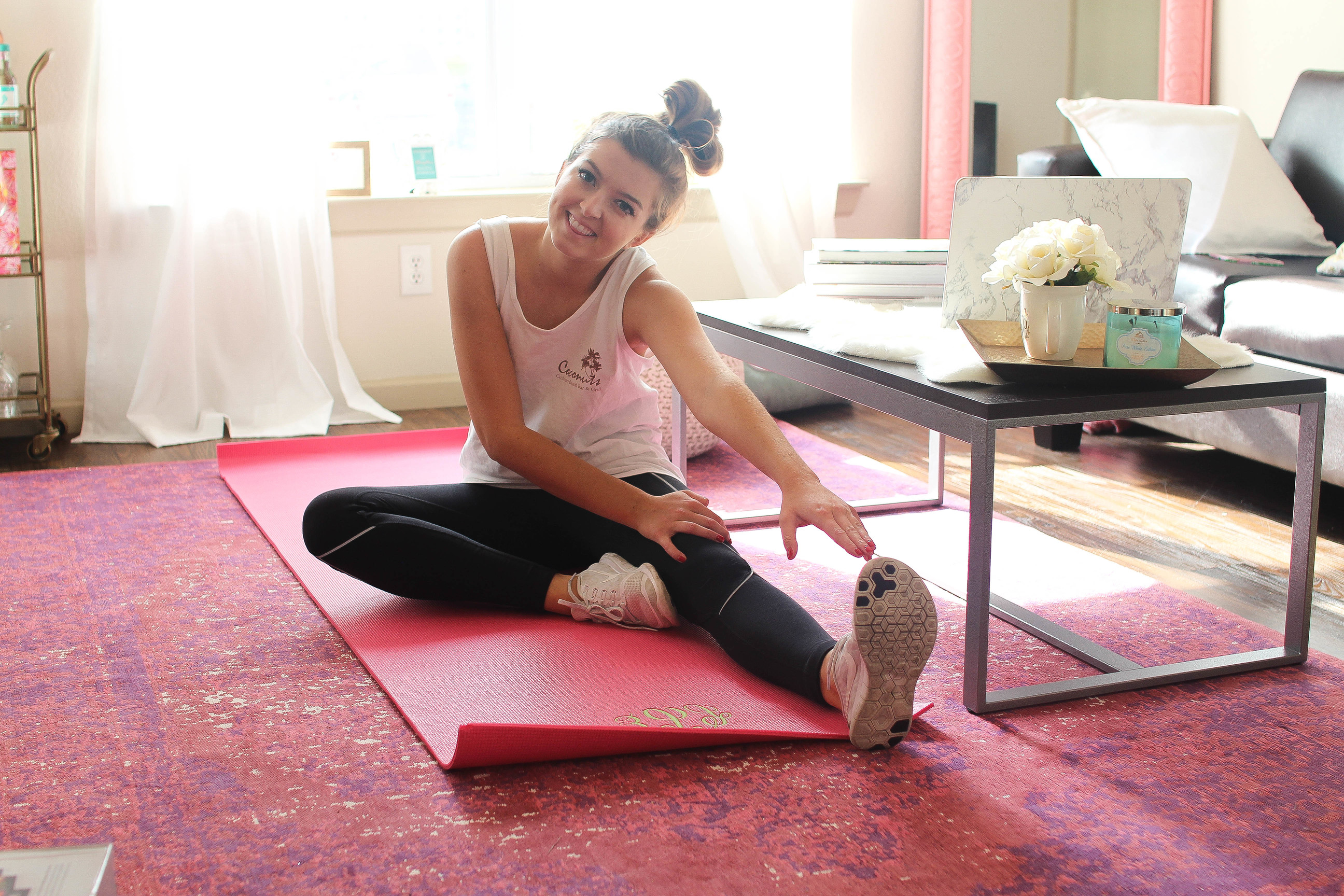 Don't forget to enter my exciting giveaway! Good luck!
xoxo,
Lauren Emily Lindmark
*Thank you so much to VIZIO for sponsoring the giveaway on my Instagram. This blogpost and video are not sponsored, all opinions are always my own.
Copyright © 2016 dailydoseofcharm.com