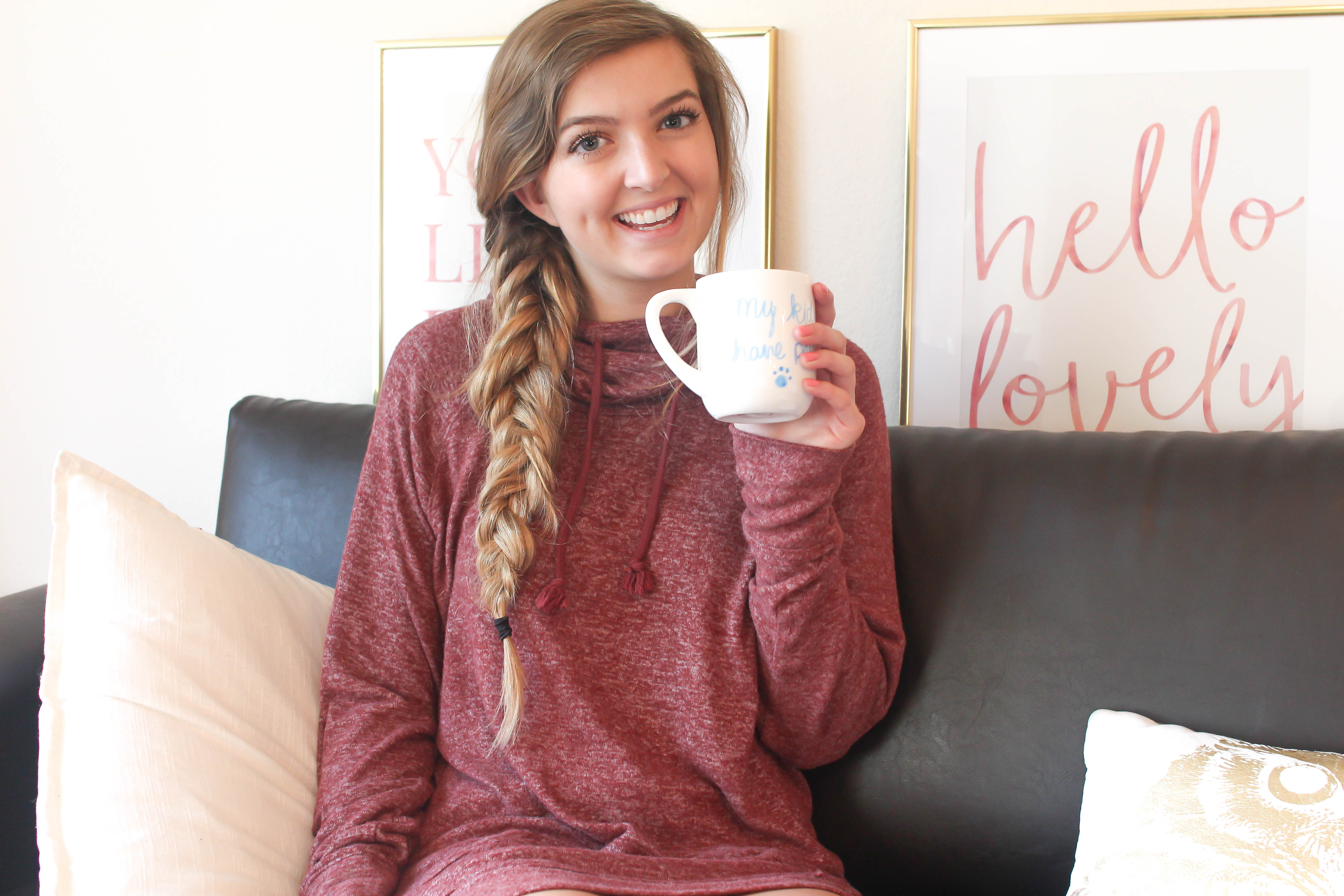 National Coffee Day DIY Coffee Mugs | VIDEO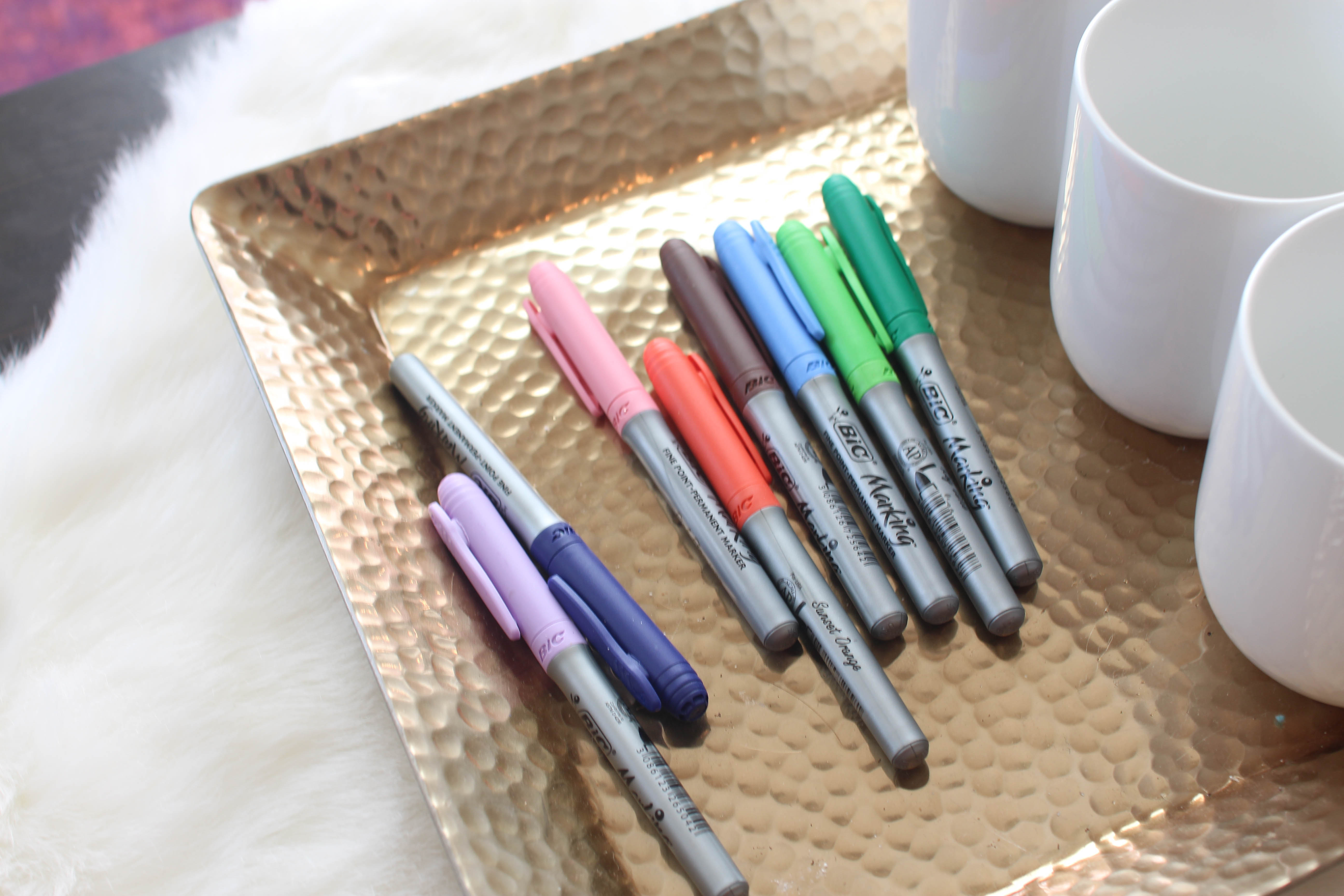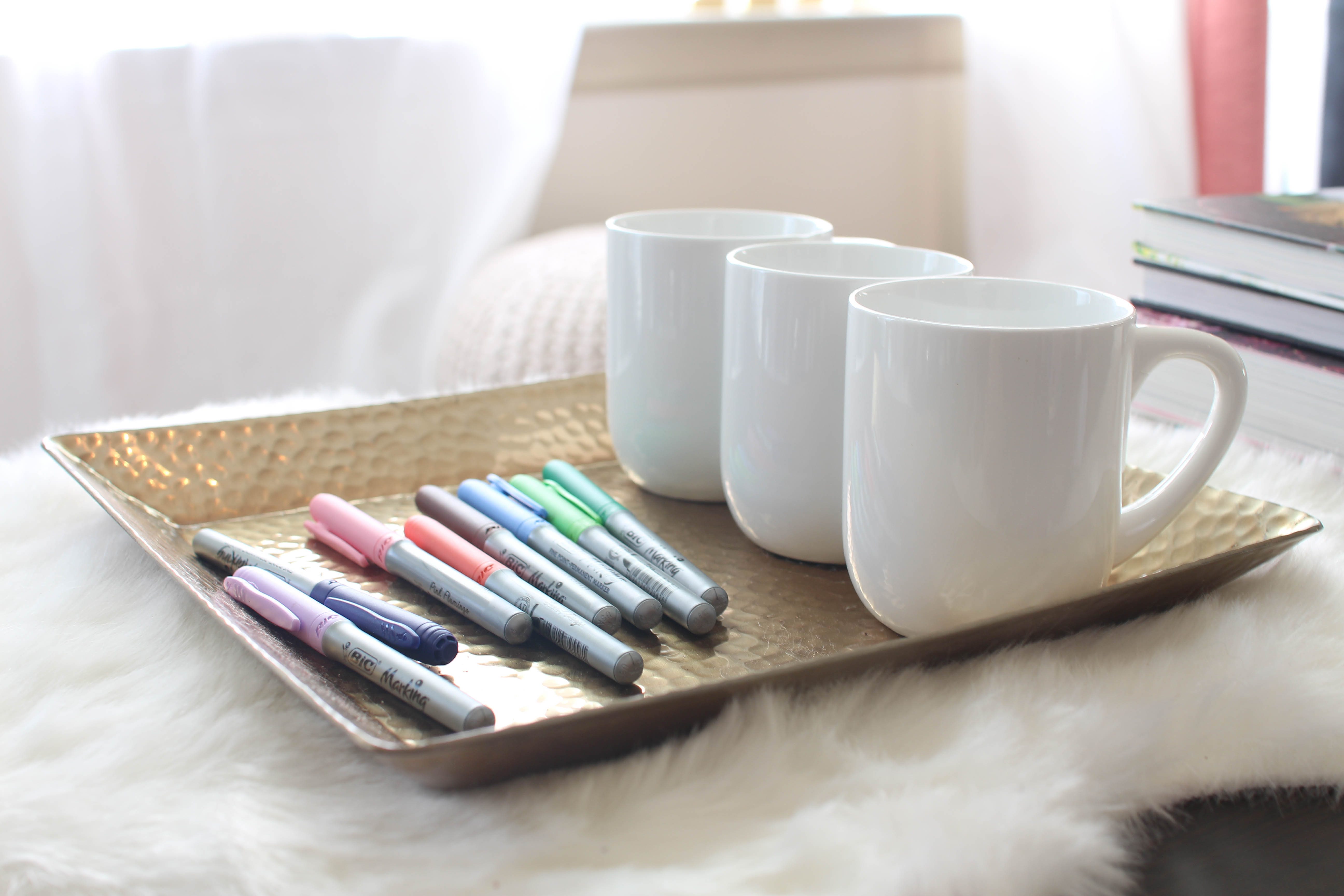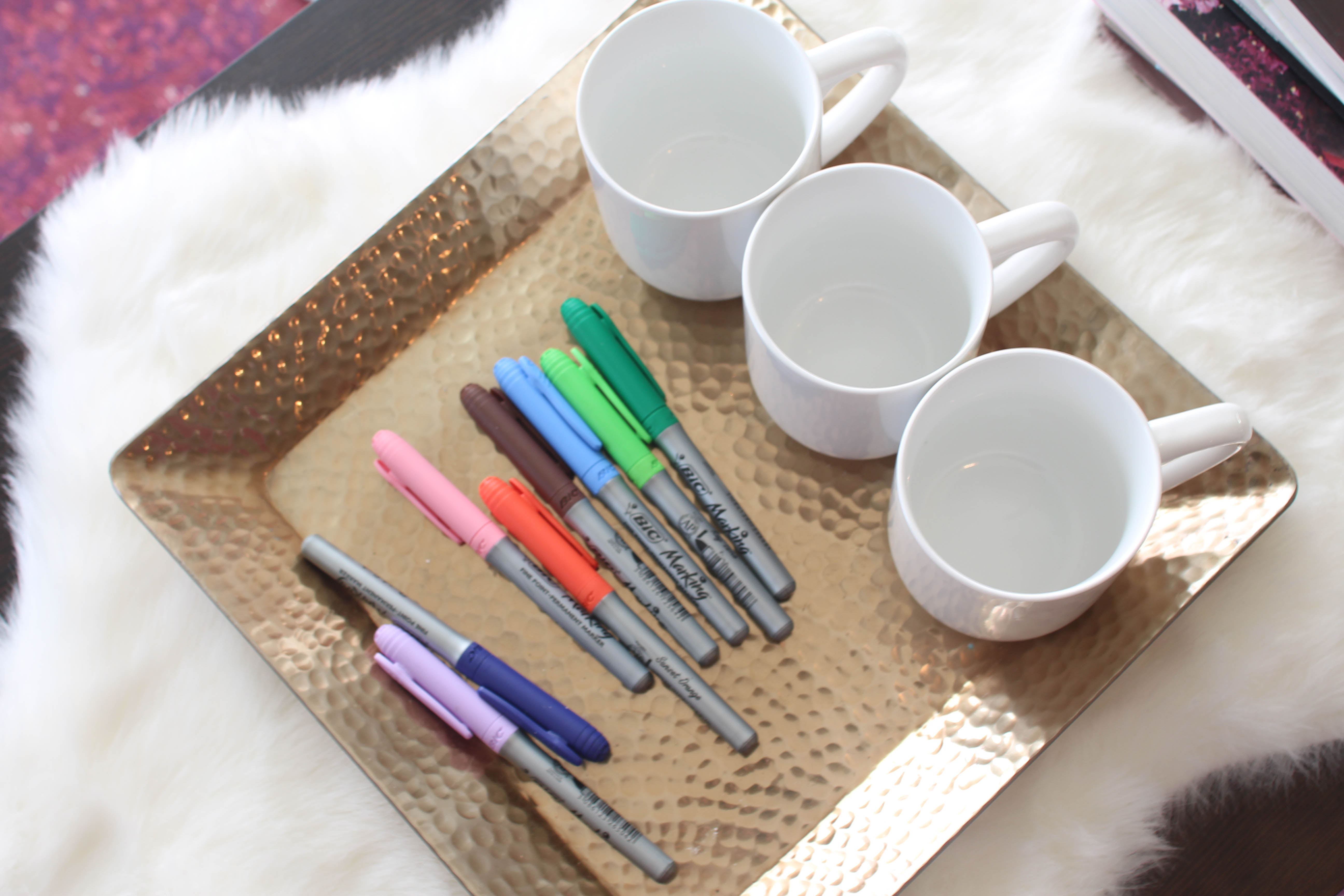 Hey all you #girlbosses (and guy bosses)! I know a lot of you can't get through the day without coffee so this day is dedicated to you! I love coffee, I used to crave white chocolate mochas from Starbucks and I'm a sucker for seasonal drinks (yes I'm a basic PSL gal). However, within the last few years I have totally cut out caffeine and more recently I had to cut out dairy – so that combination made me quit coffee all together *sobs*. I know I can still get decaf/dairy free drinks, but it doesn't seem worth it to me to spend money on something that won't give me a caffeine boost haha!
Even though my life lacks coffee, there is no absence of coffee mugs in my life! I am a sucker for a mug with a cute saying. The only problem? You end up paying $15 for a mug that can be bought at Target for $2. I had a ton of plain, white mugs from my dish wear set I purchased for my apartment so I decided to decorate those cups with some fun sayings! This is so simple to do, watch my quick video below to learn how!
*Note I've heard you are actually supposed to bake them for 30 minutes so you may want to experiment with times!
Just in case you aren't crafty (even though this is a pretty easy project) I wanted to link some cute mugs for you all to shop in honor of National Coffee Day! PS what did y'all think of this short little video? I thought it was an easier way to show this DIY!
xoxo,
Lauren Emily Lindmark
Copyright © 2016 dailydoseofcharm.com