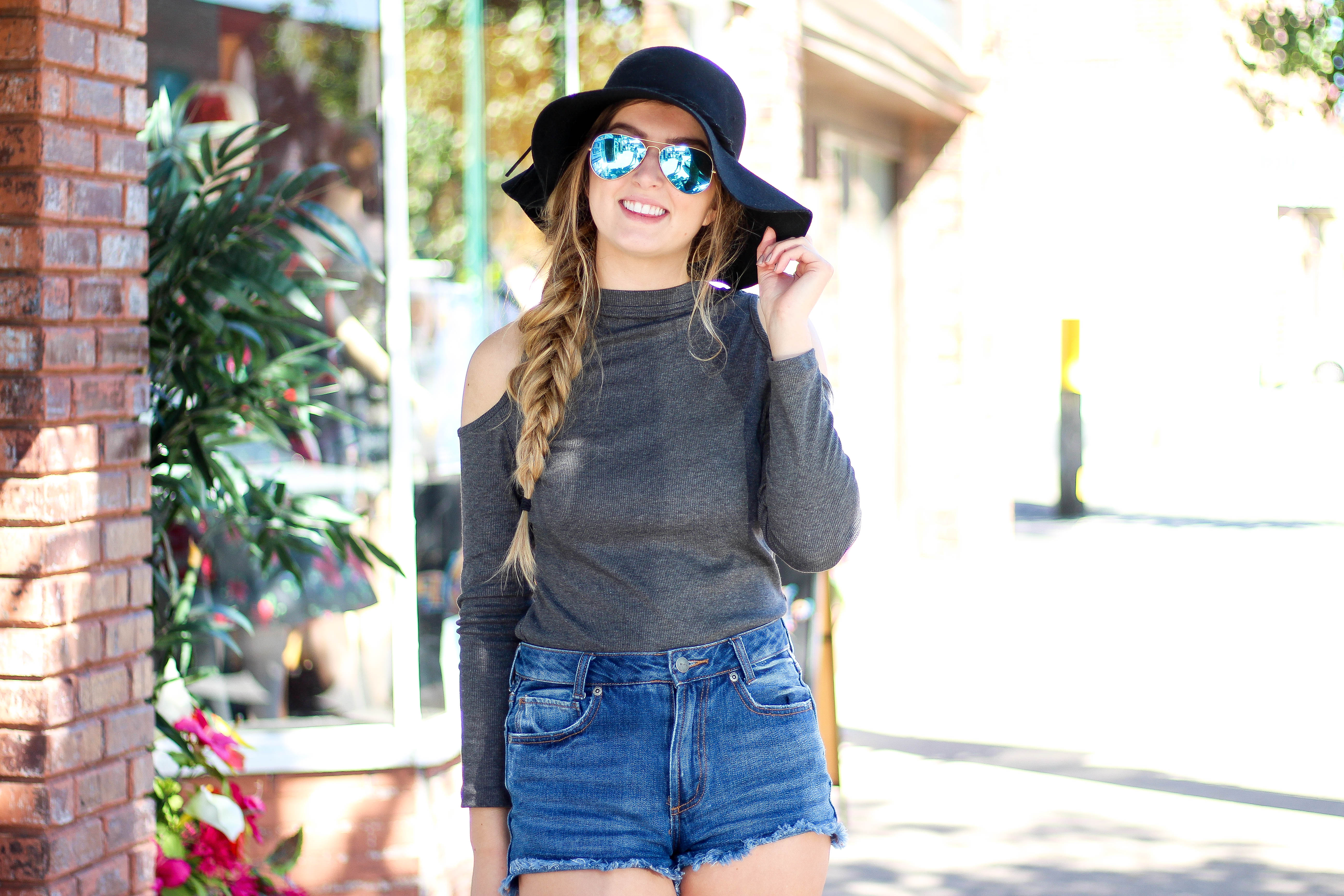 Transitioning from Summer to Fall | OOTD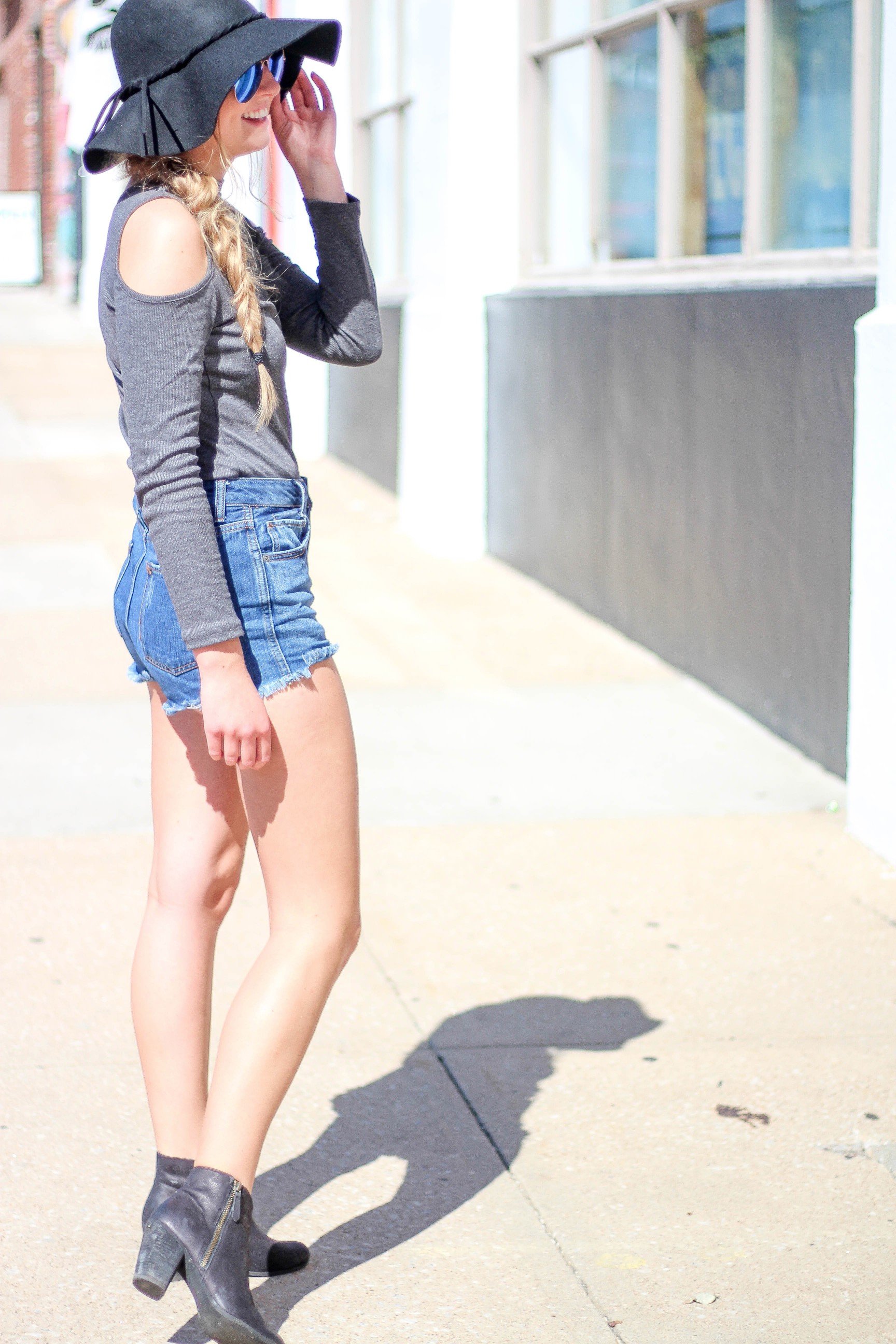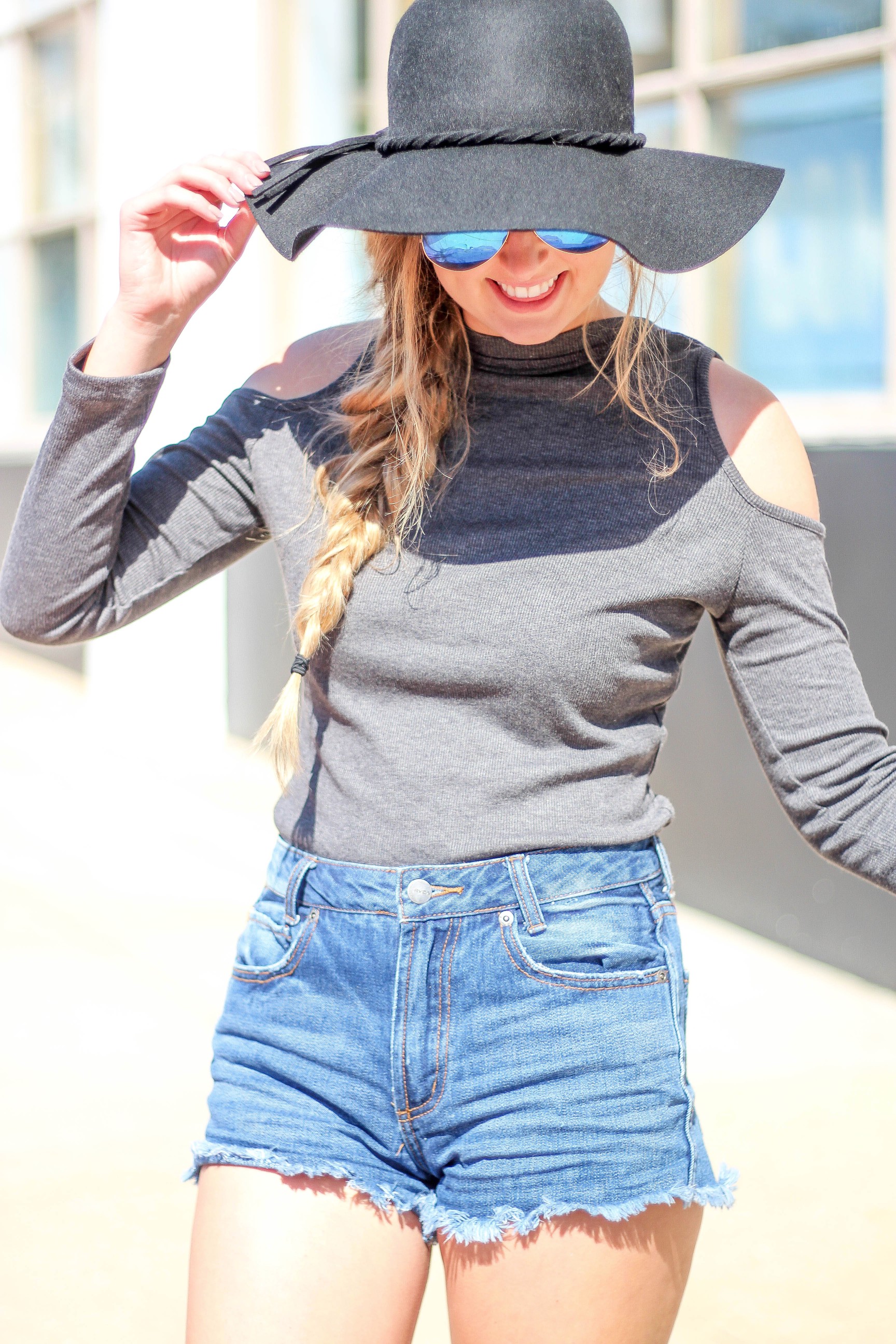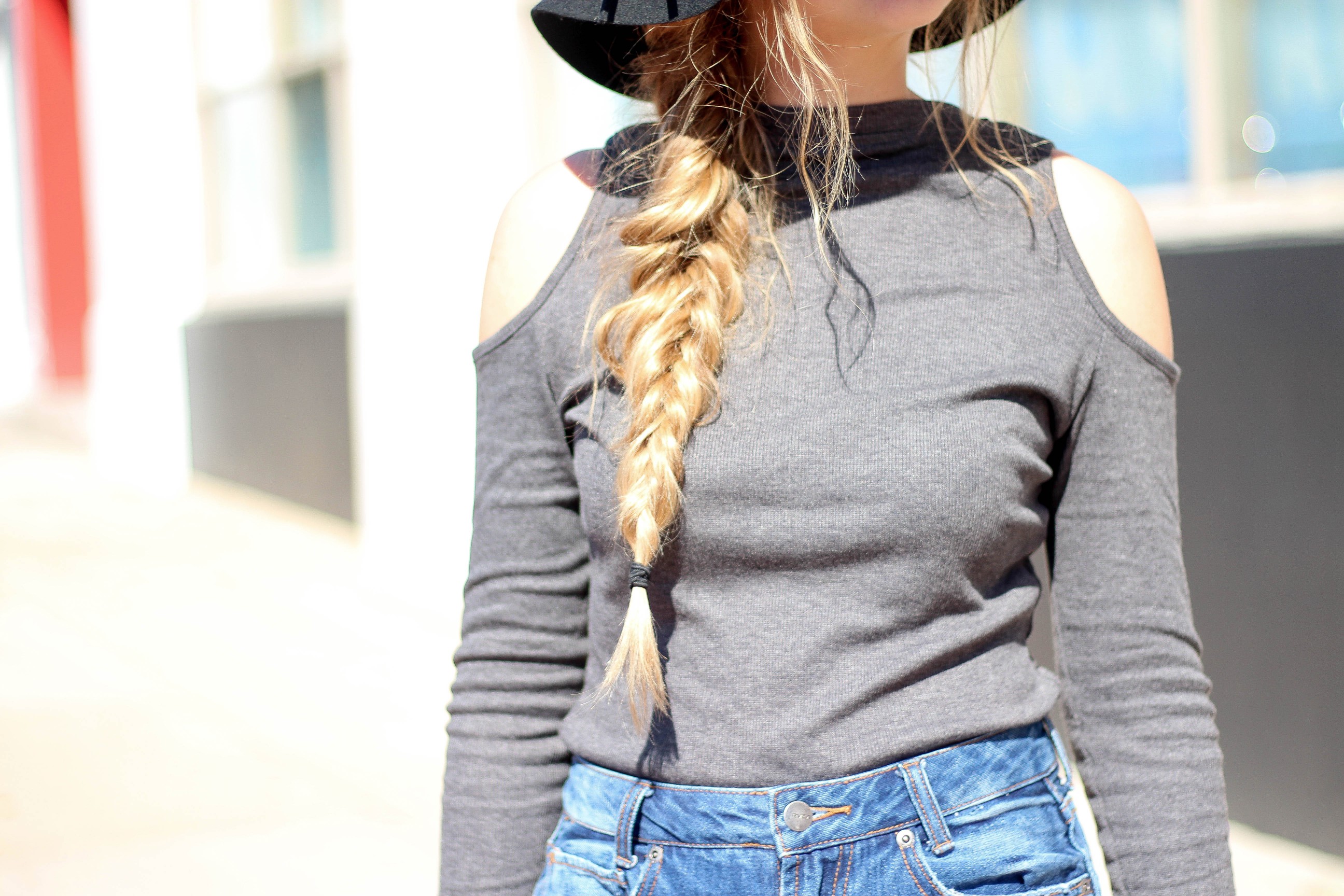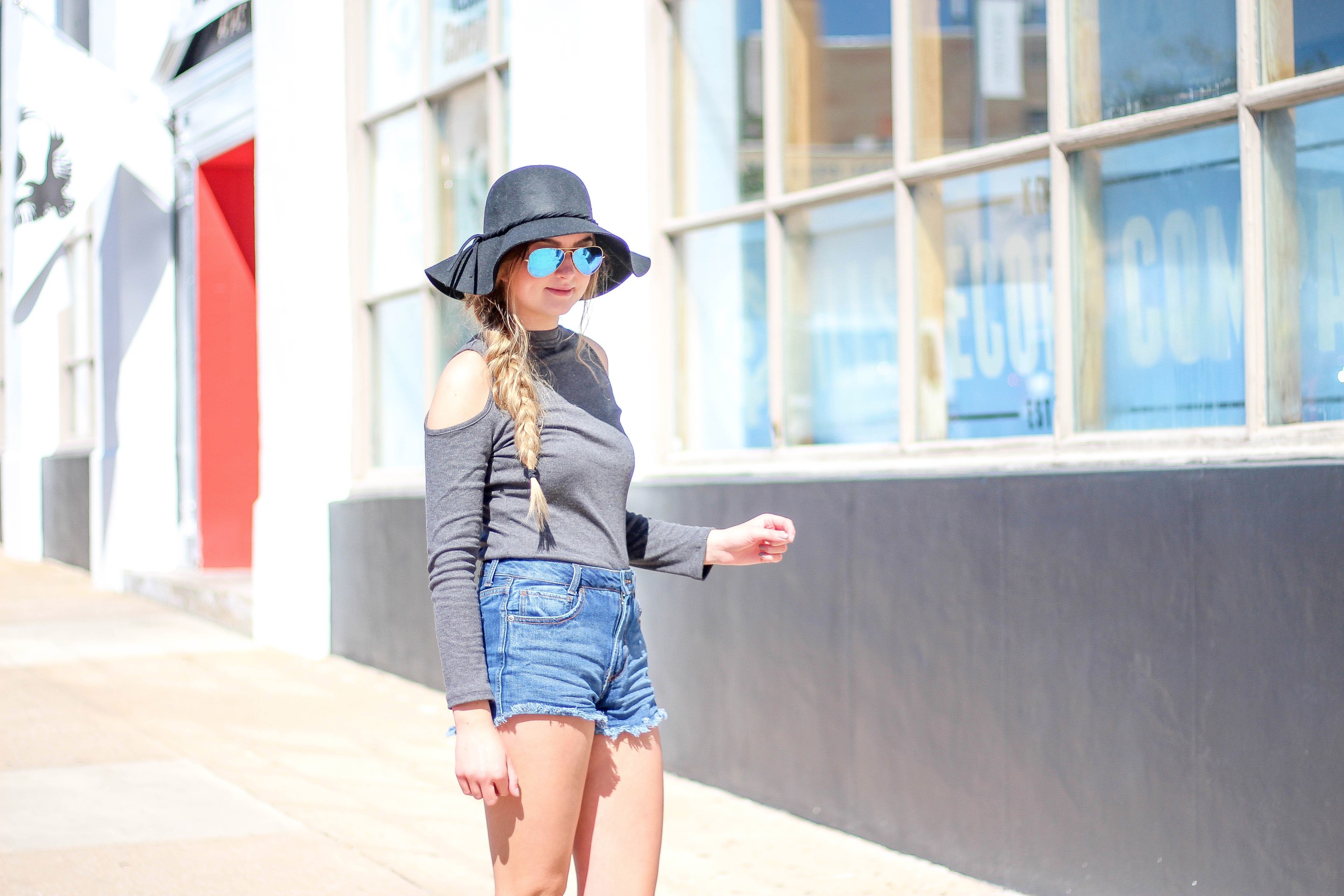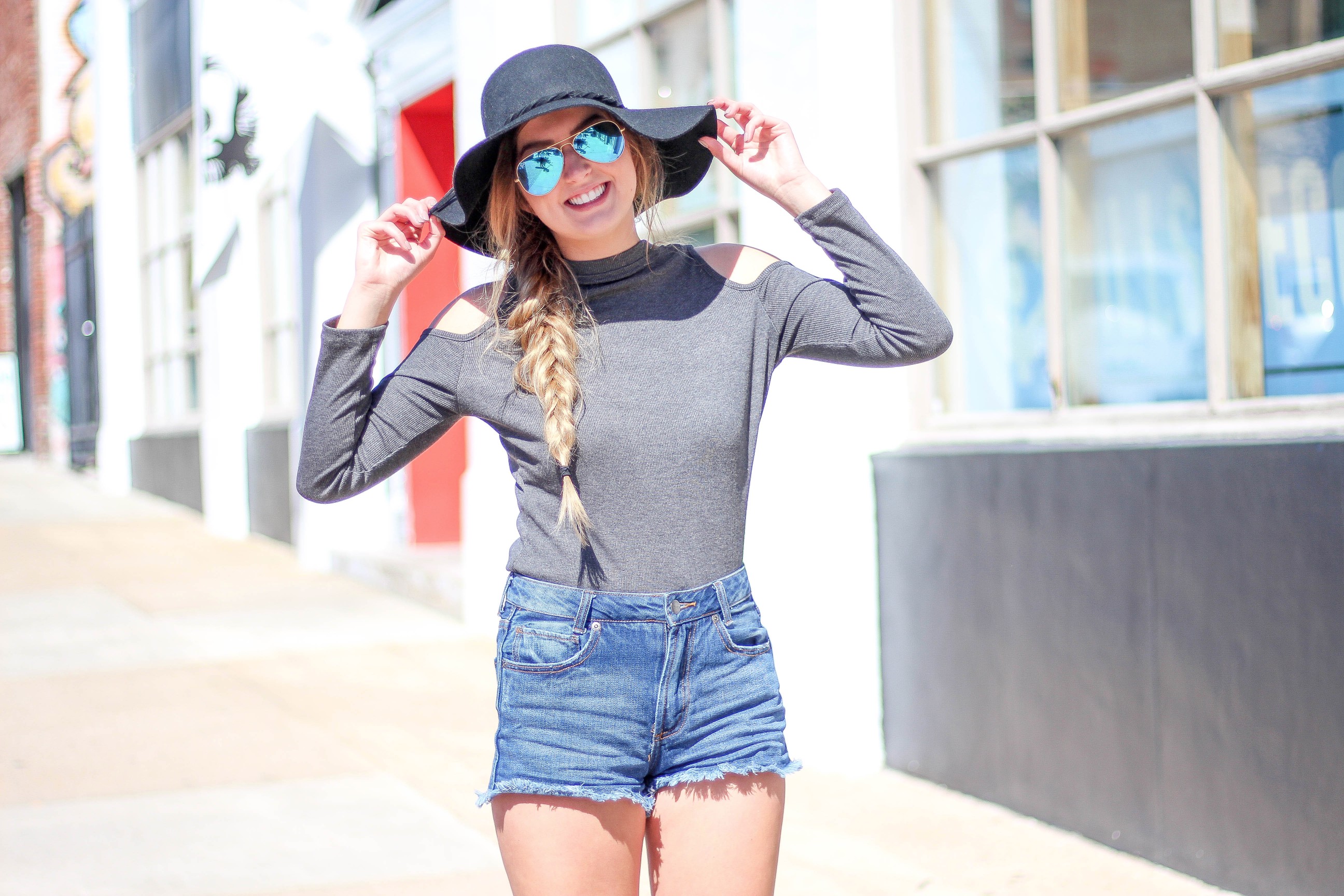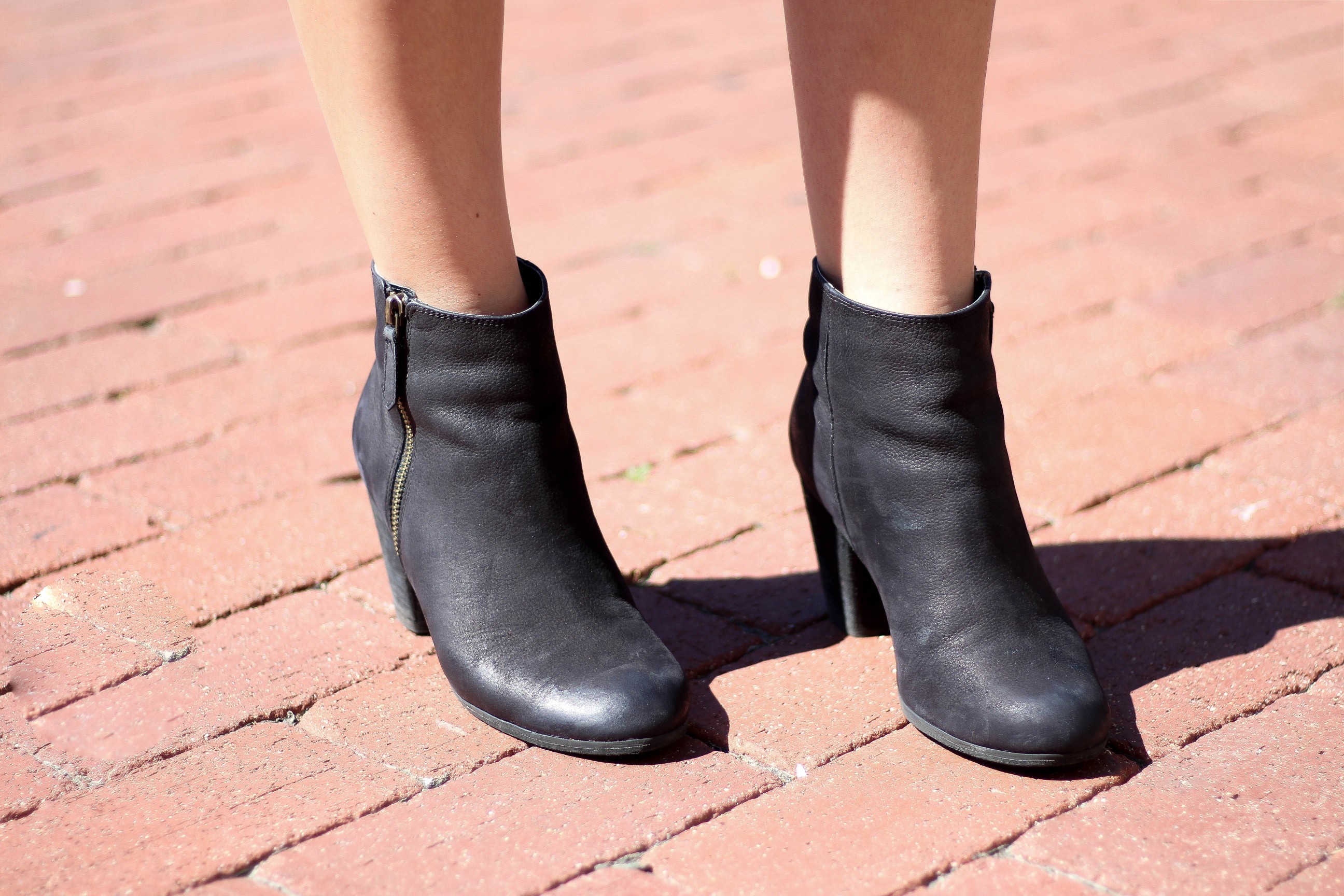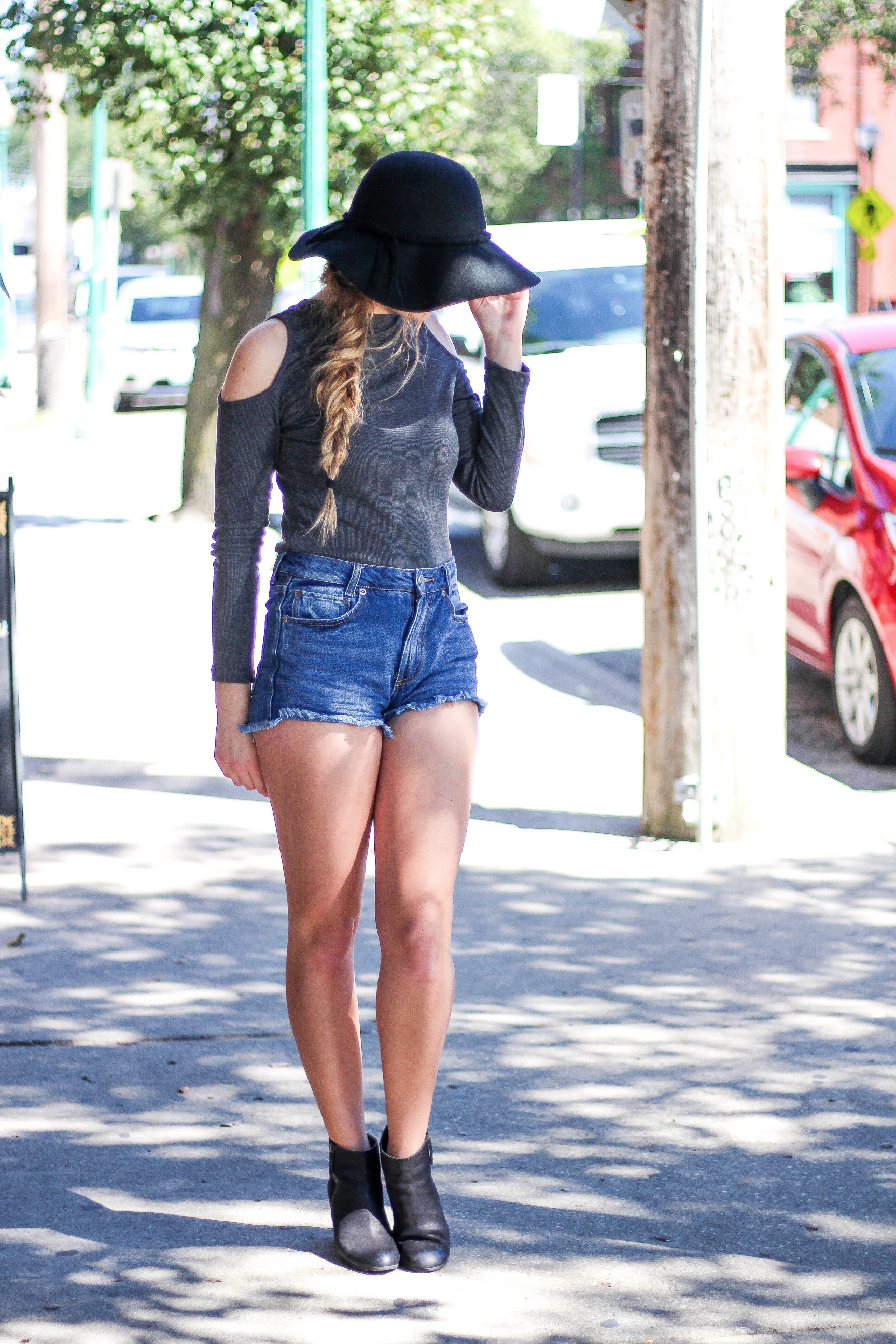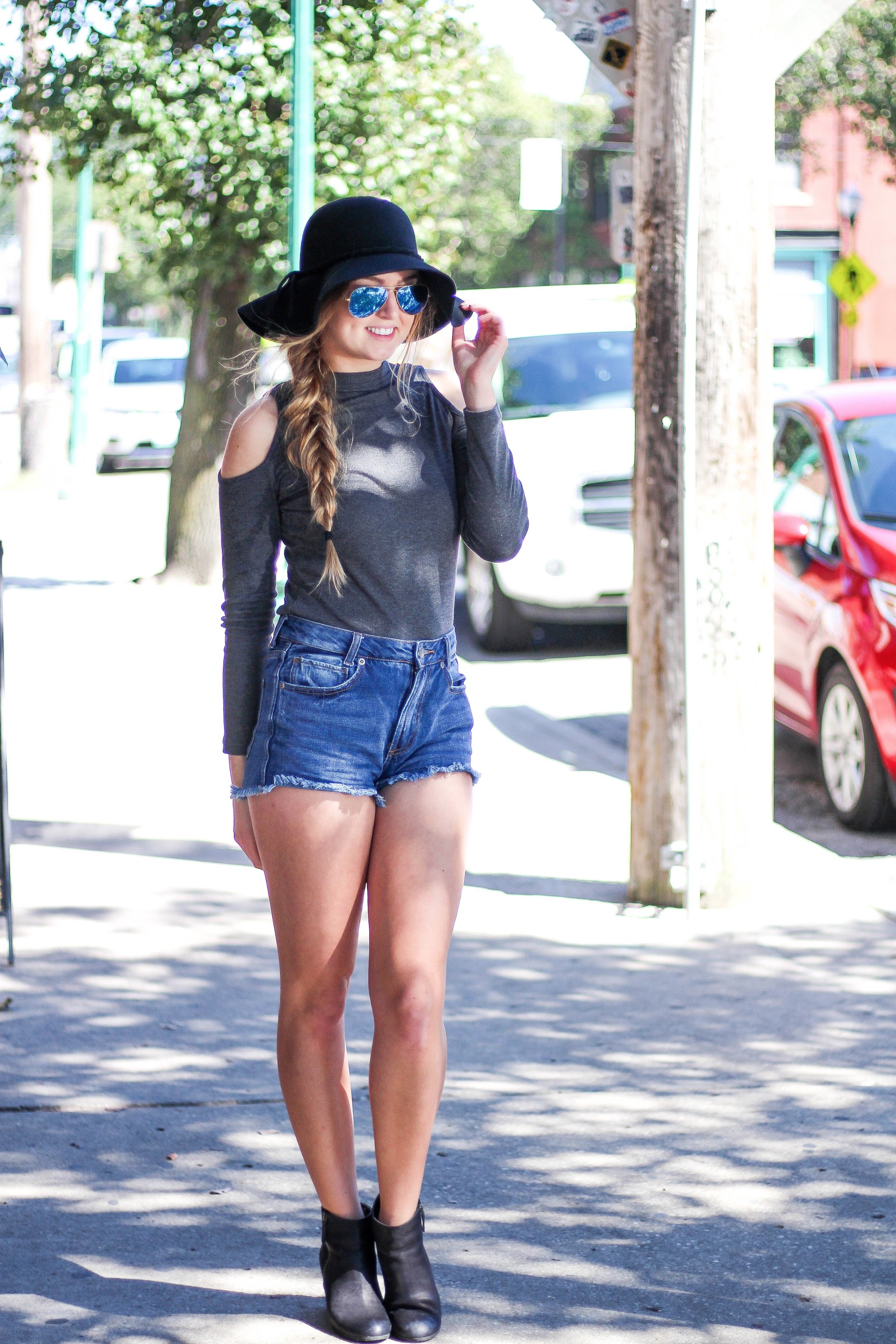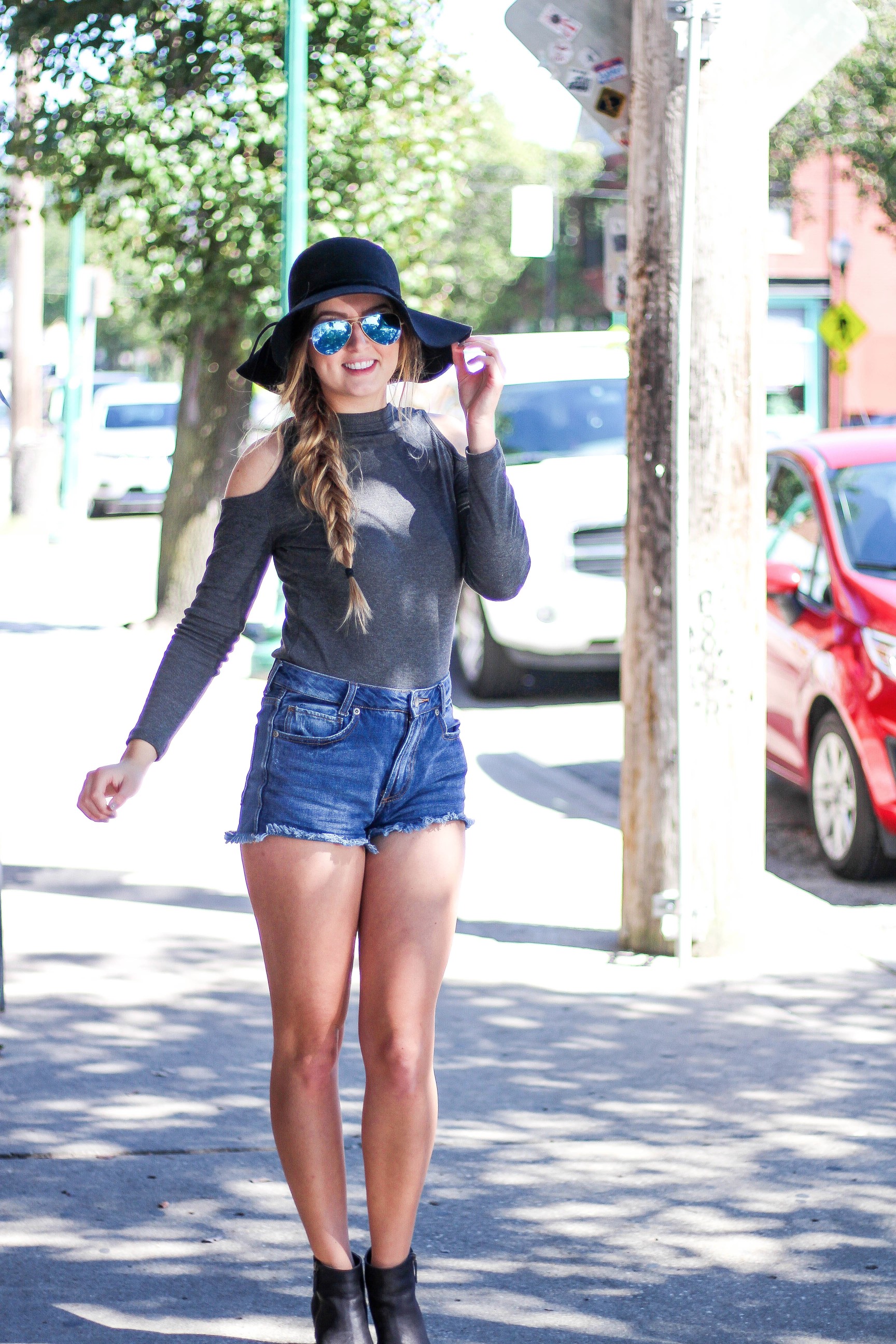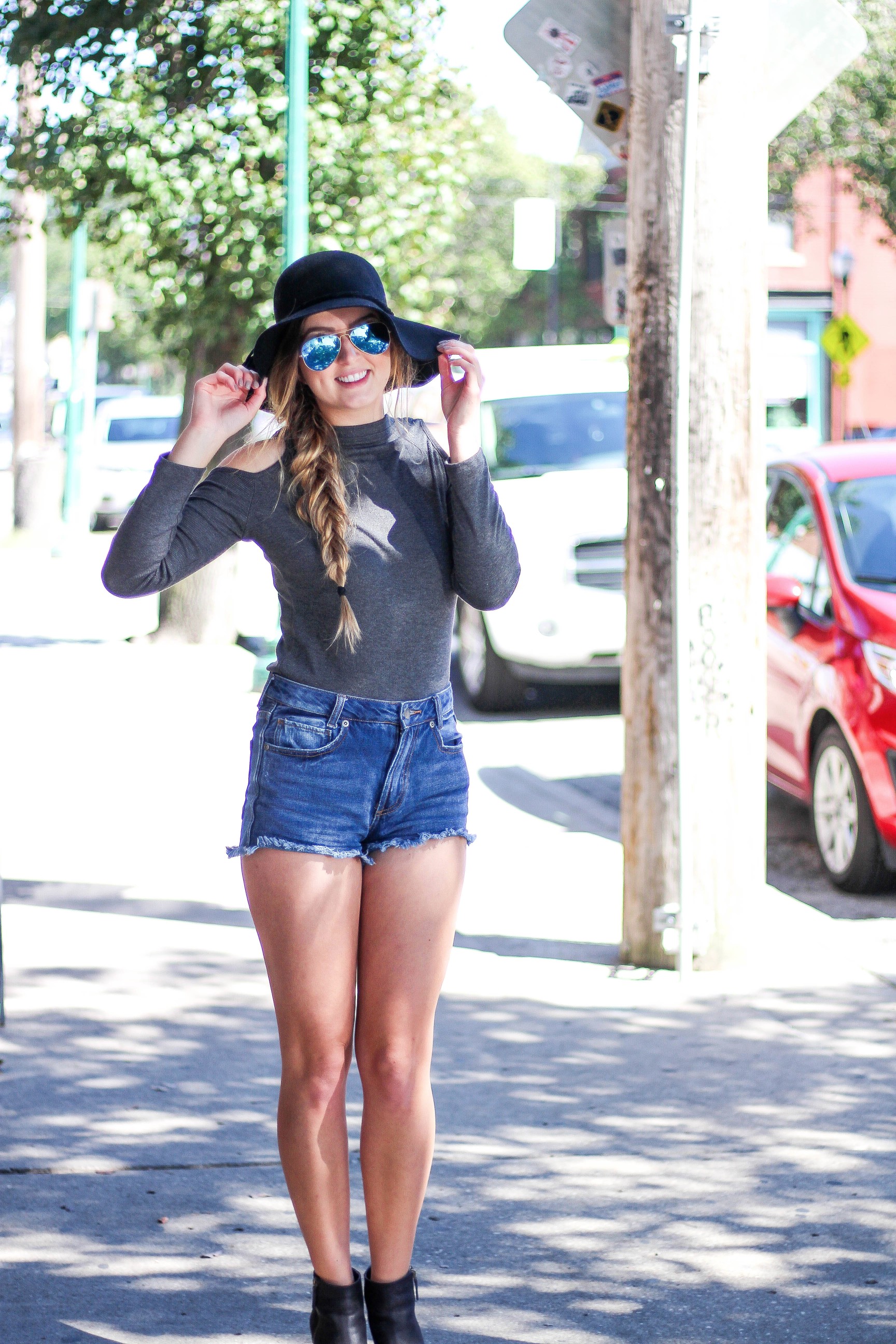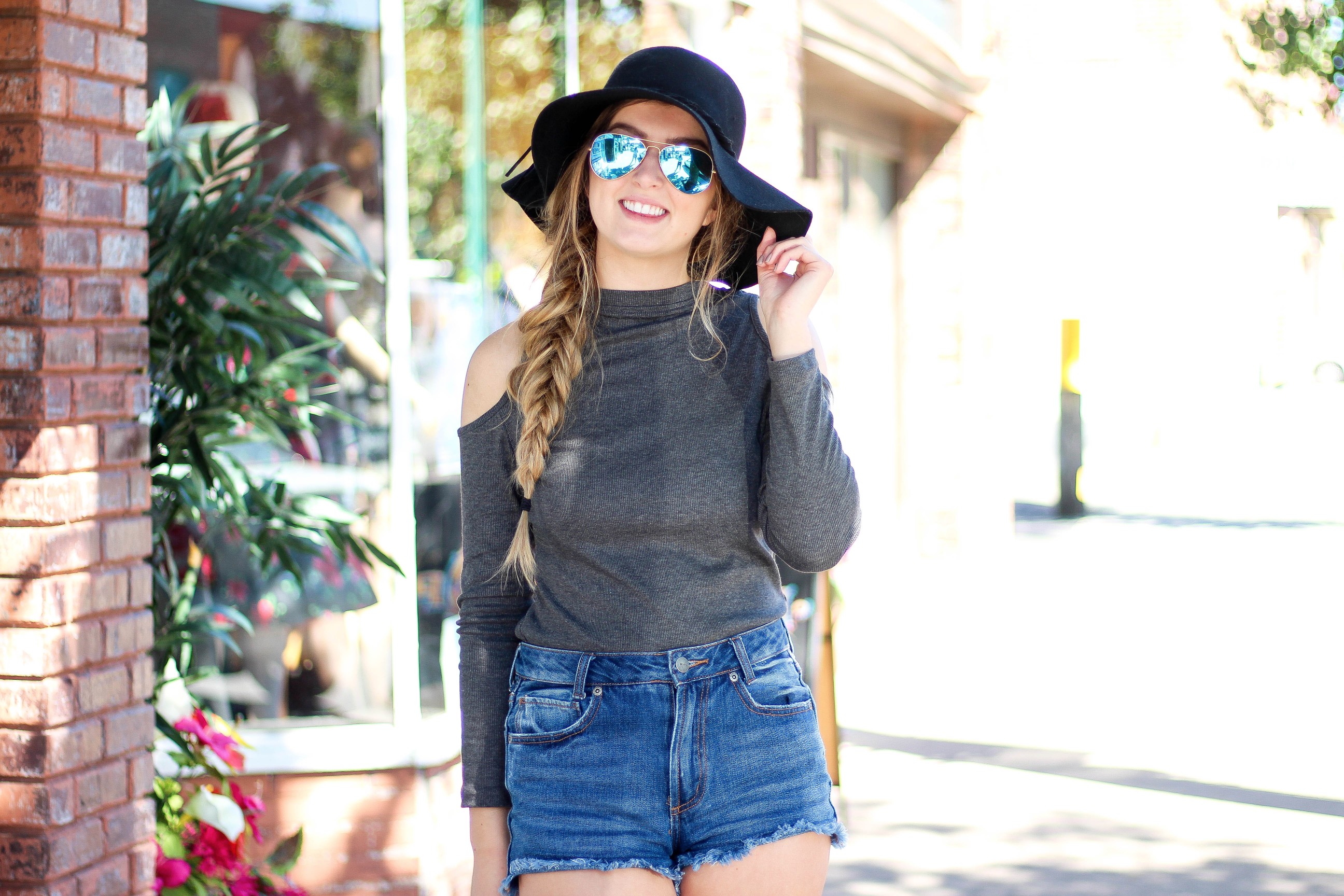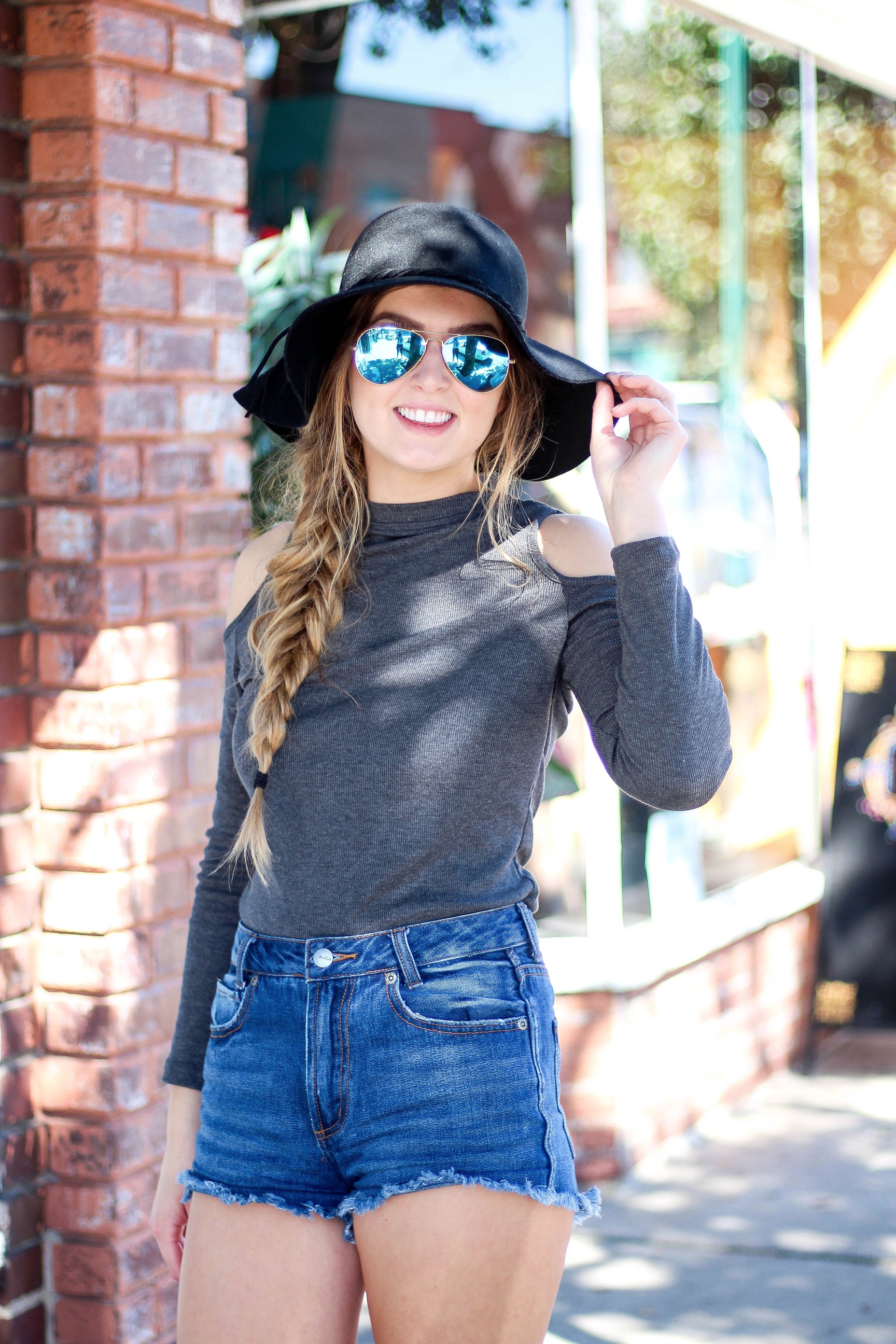 "I LOVE THIS TIME OF YEAR!!" – Says Lauren every time a new season begins. Seriously though, am I the only one? I always love the beginning of each season because you start making fun plans, wear your cute new outfits, and eat all the delicious seasonal foods! From summer to fall there is always that awkward period in Kansas City where in the morning it's fall, but the afternoon is the blistering summer. That 20-30º temp change is a little annoying when it comes to picking out an outfit you want to be comfy in all day. Because of that, one of my go-to outfits is a sweater and pair of shorts!
I believe this sweater is called a "cold-shoulder" sweater by all the trendsetters out there. I received this from SHEIN and the great part is it's only $11.99! I couldn't quite tell what it looked like from the photo on their website so I was thinking it would be more of a loose sweater. Because of that I ordered it in a medium and when I received it I was happy I did because it was tighter and looked like it ran small! There was a bit of extra fabric (which you can probably tell from the photos), so maybe I could have worn a small, but it is a comfy size so I'm happy with it!
These shoes are a favorite of mine that I got for Christmas a few years ago, they are originally from Nordstrom BP so I will try to link a similar pair above! Also I recently got in contact with Luxy Hair which is an awesome clip-in hair extension company and I am so happy I did because their extensions are so pretty! I seriously can't stop wearing mine! I'll be doing a full review soon, plus be on the lookout for some hair tutorials (comment if you are interest). I put my discount code above so check them out!
P.S. shout out to me for finally posting an OOTD again! I have loved moving into a new apartment and being on my own, but it has been a little hard to figure out OOTDs since my photographers (aka my amazing family that puts up with my blog) live far from me. I think I finally figured out a good plan though so be on the lookout for even more outfits and let me know if there is anything specific you want to see!
Similar Looks

xoxo,
Lauren Emily Lindmark
*Sweater and extensions were generously sent to me. All opinions are always my own.
Copyright © 2016 dailydoseofcharm.com