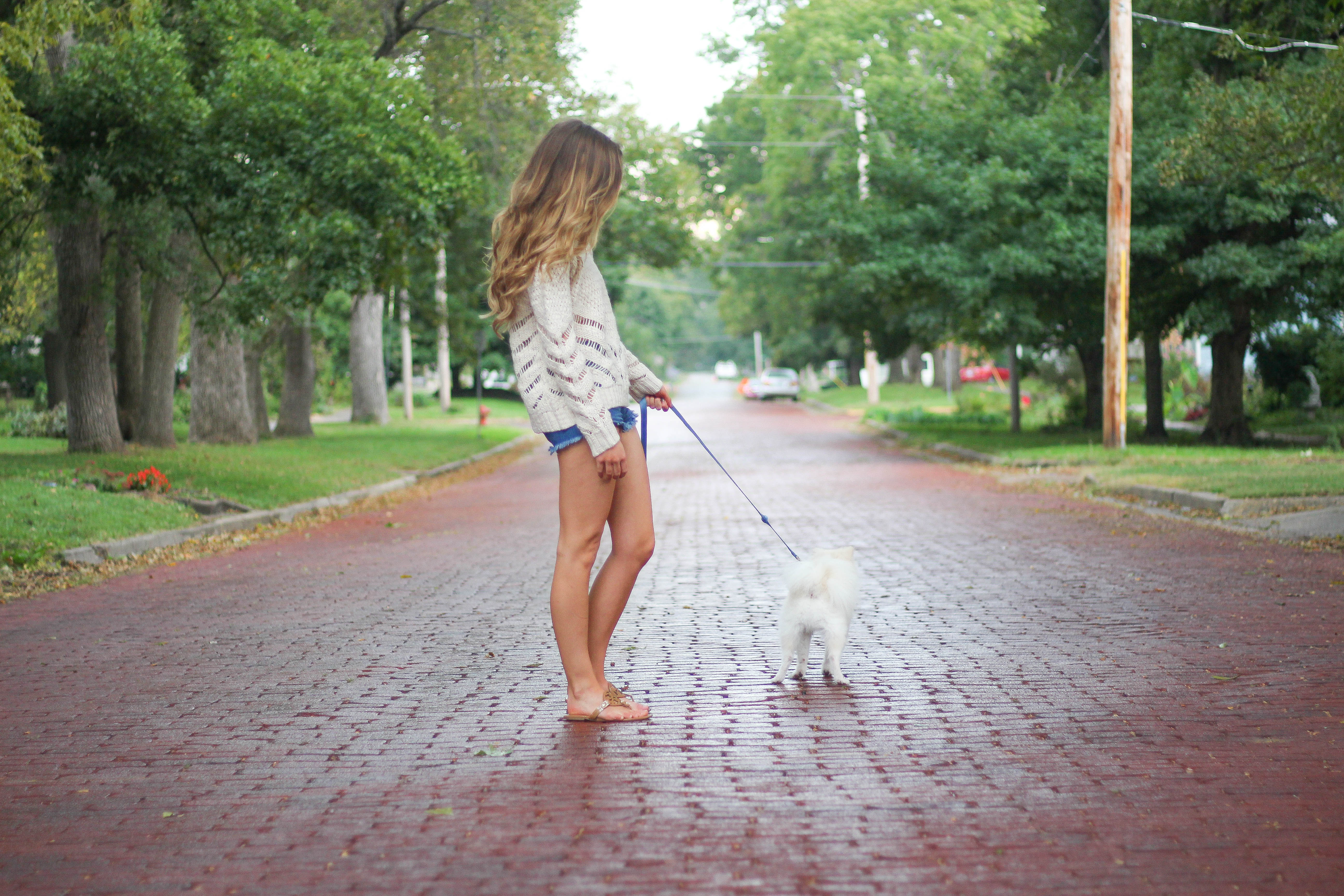 Rainy Day Walks | OOTD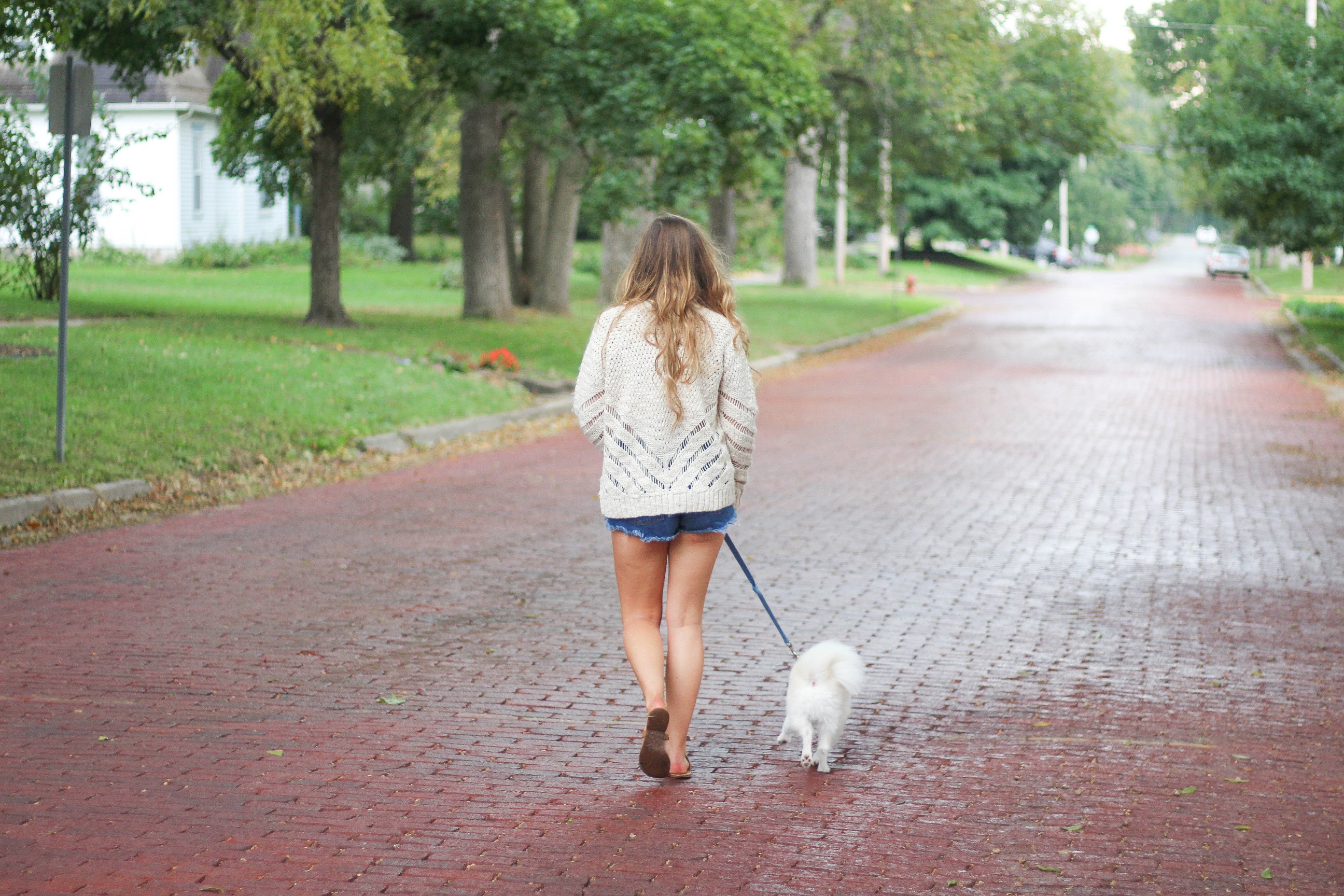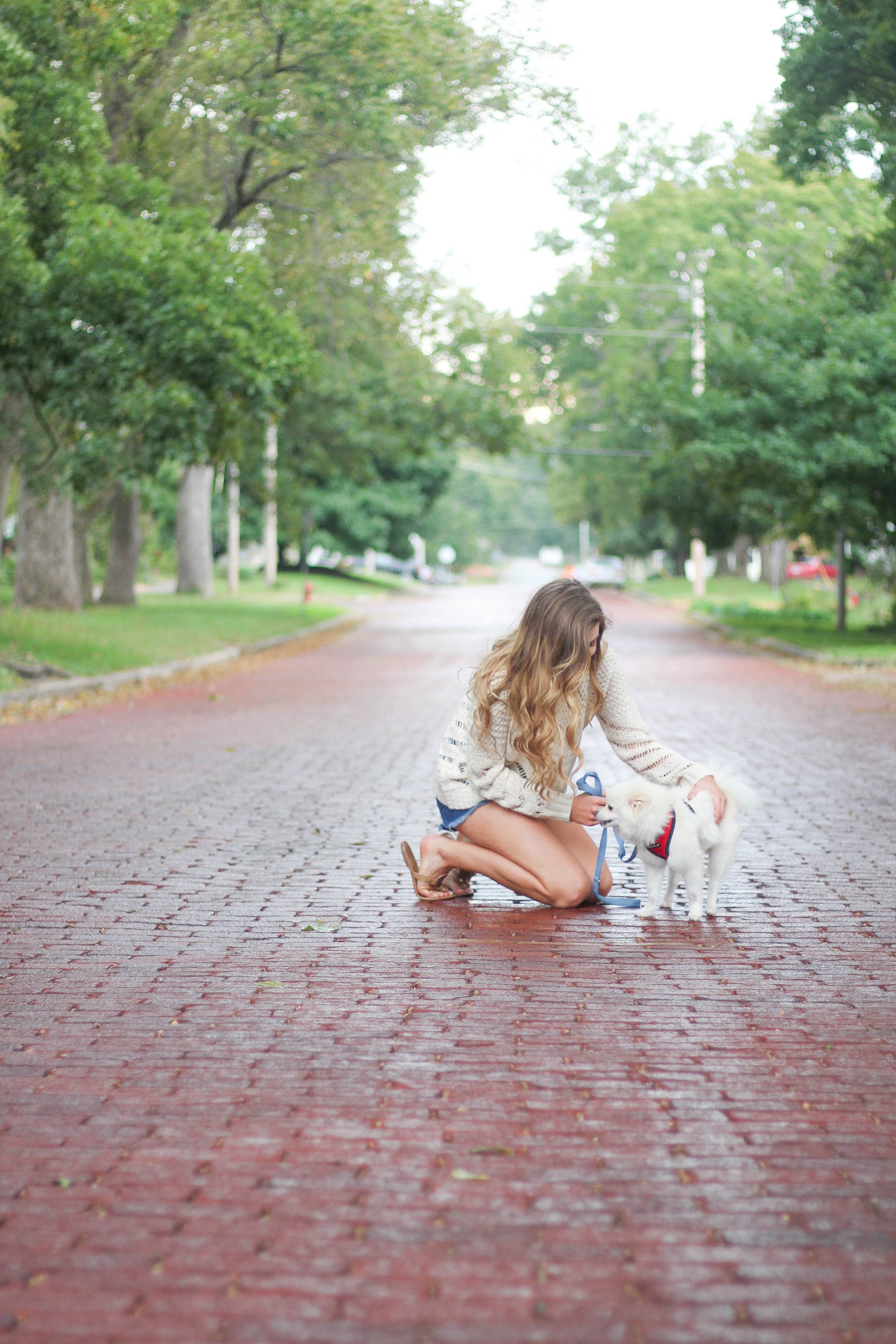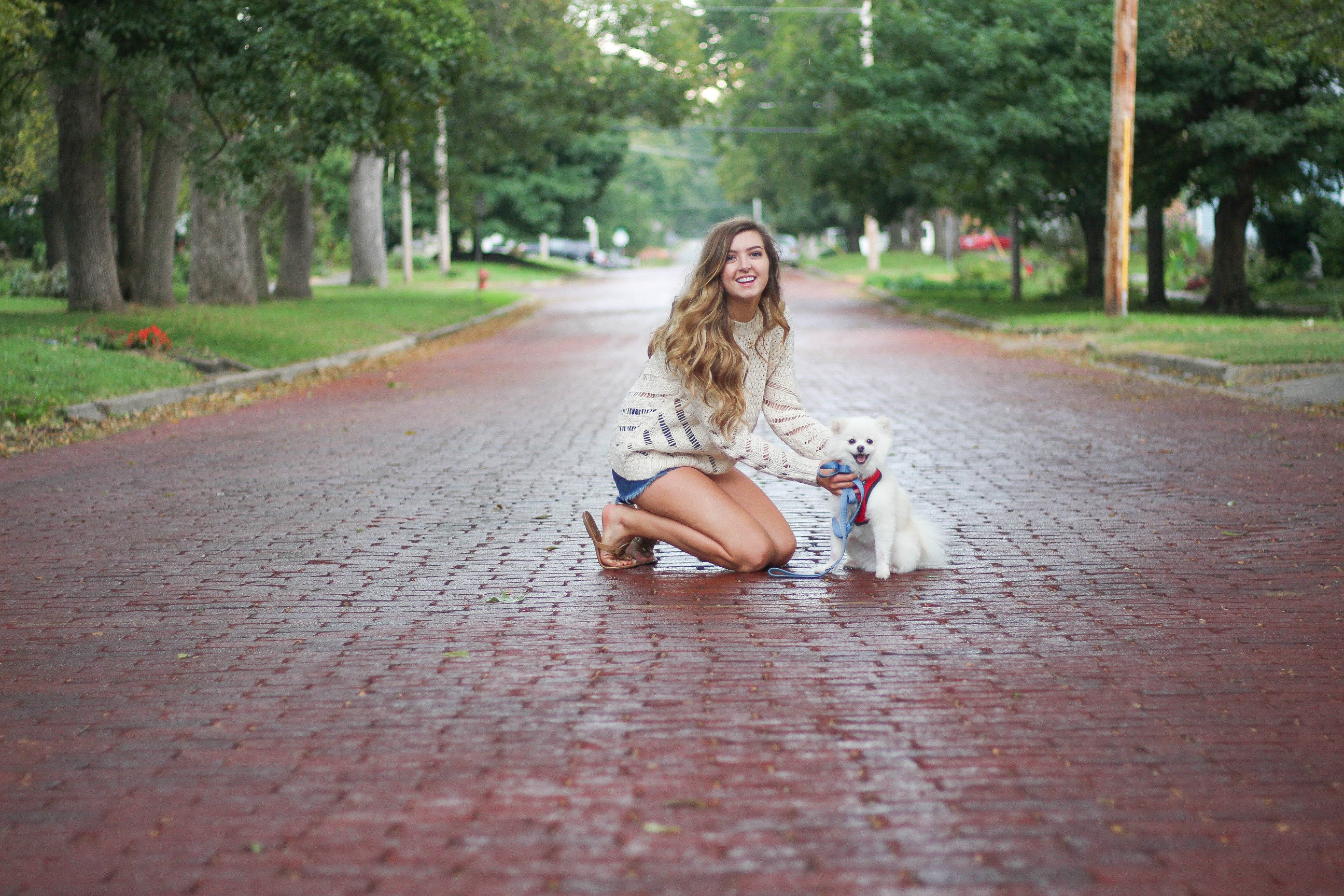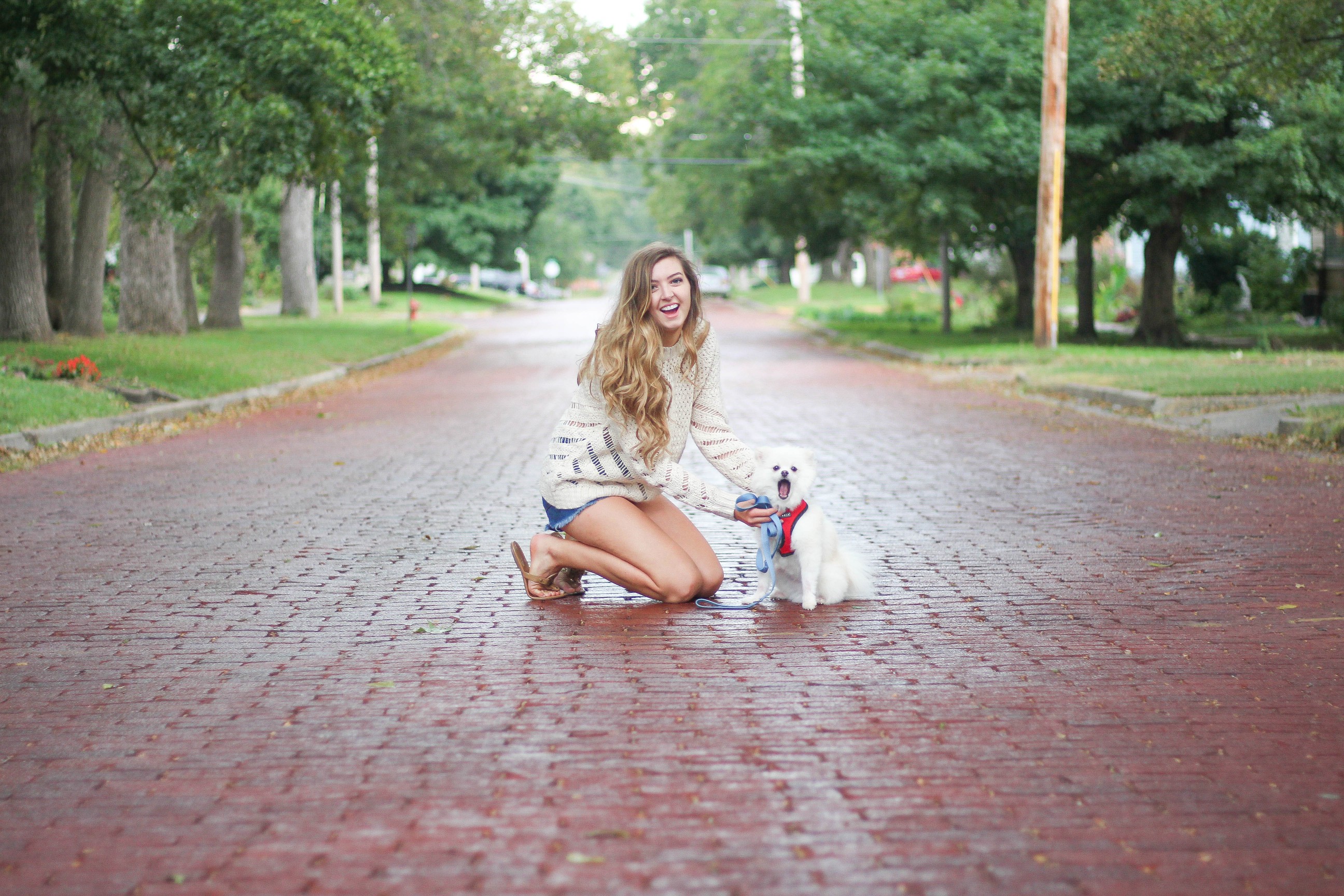 ^^That yawn😂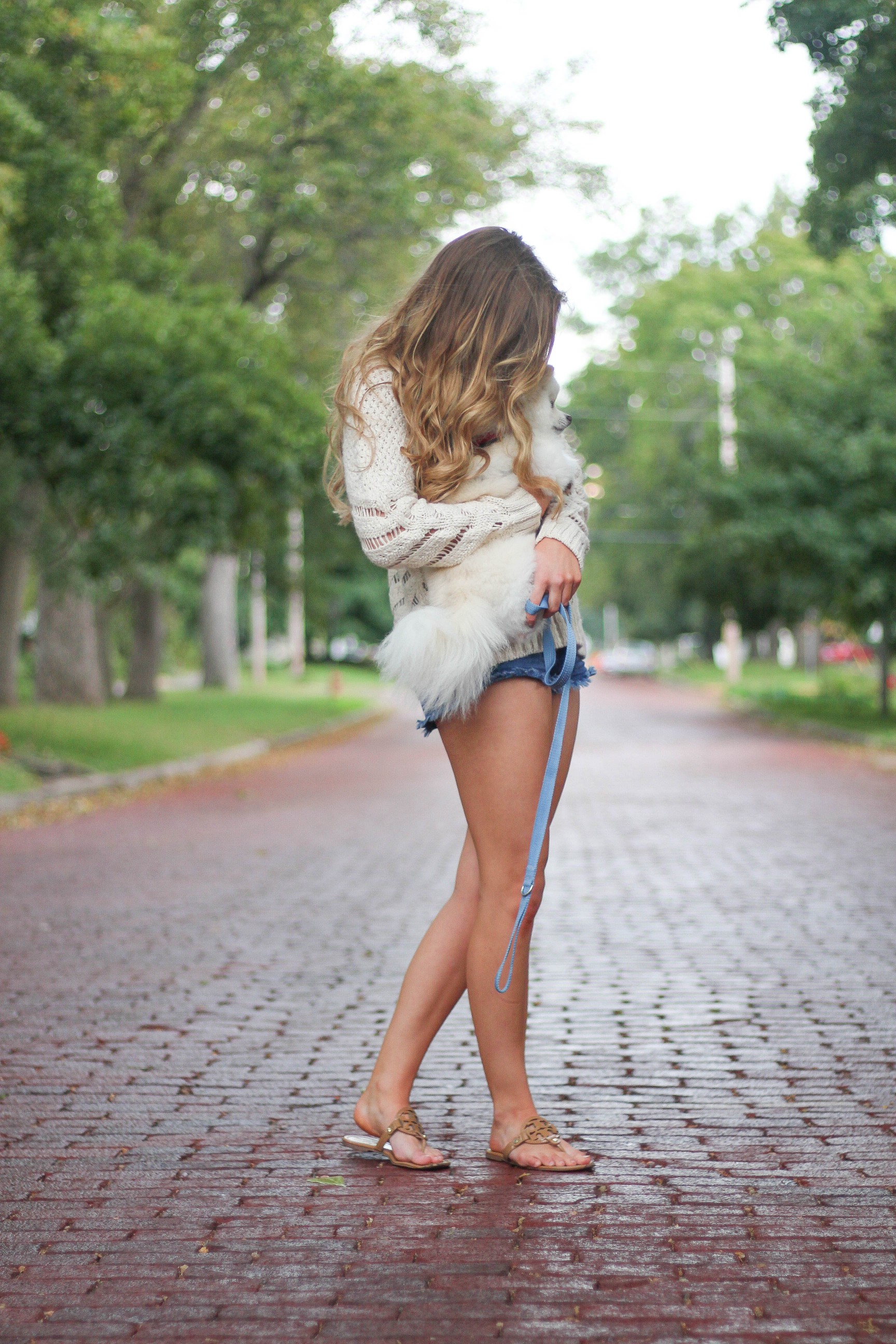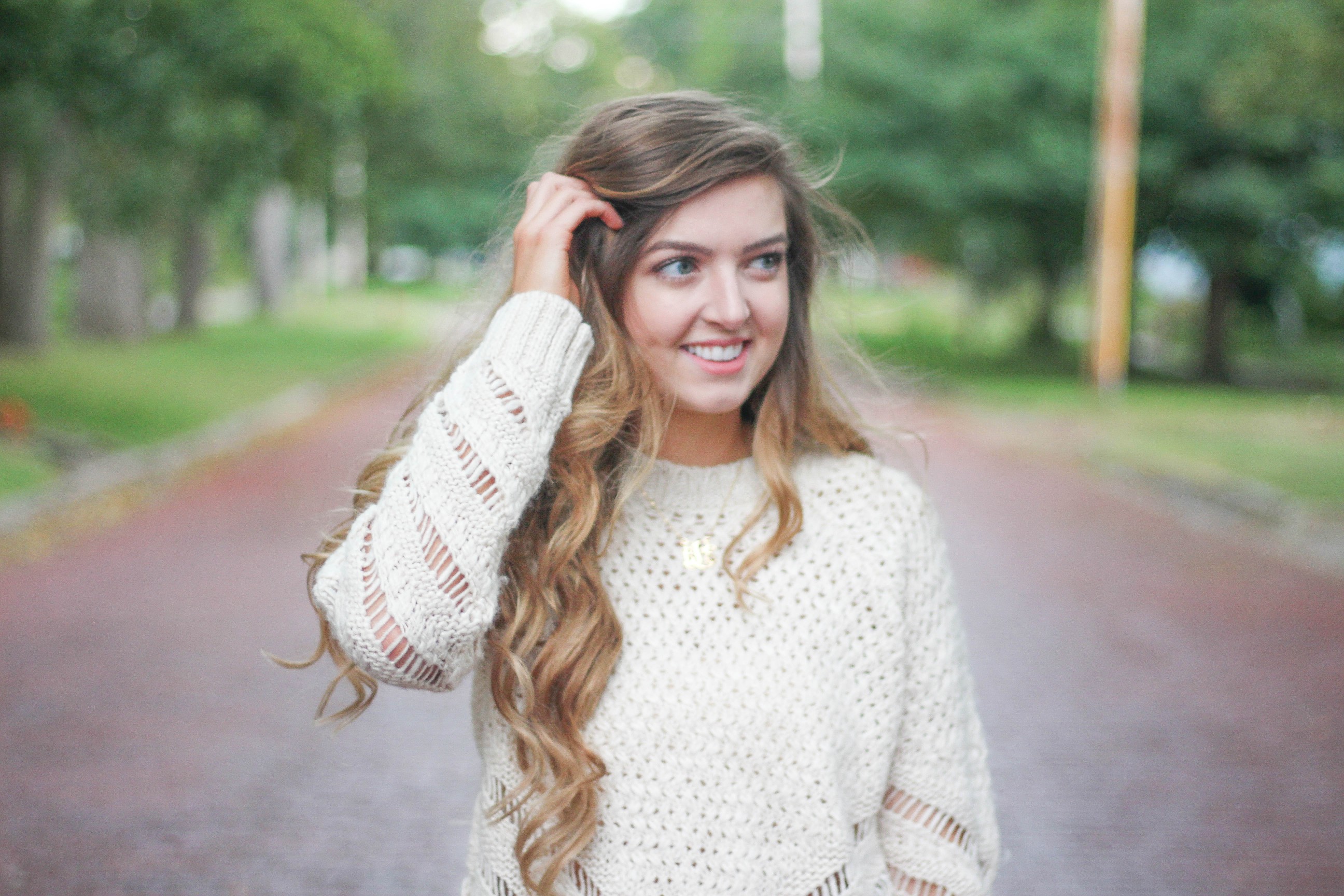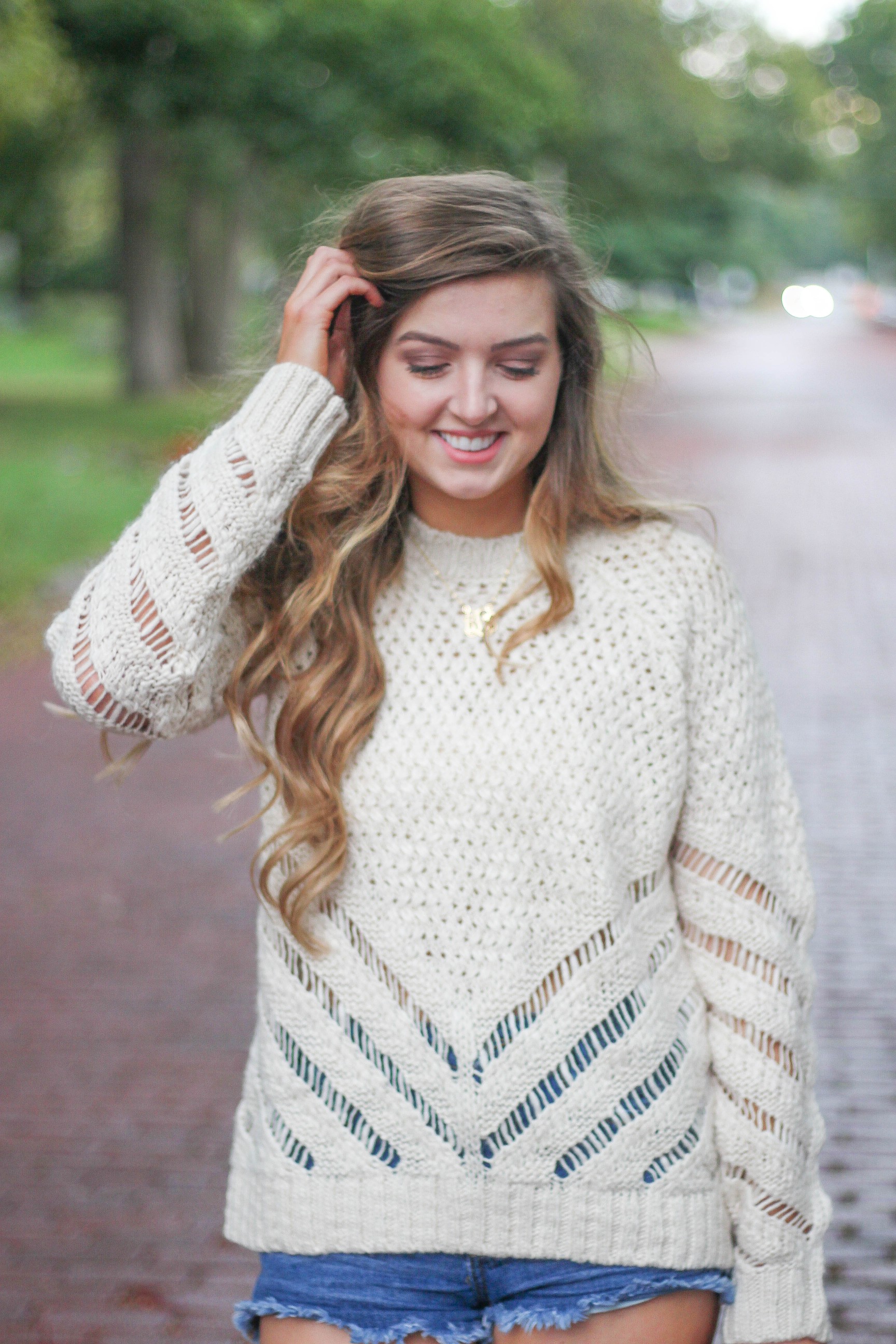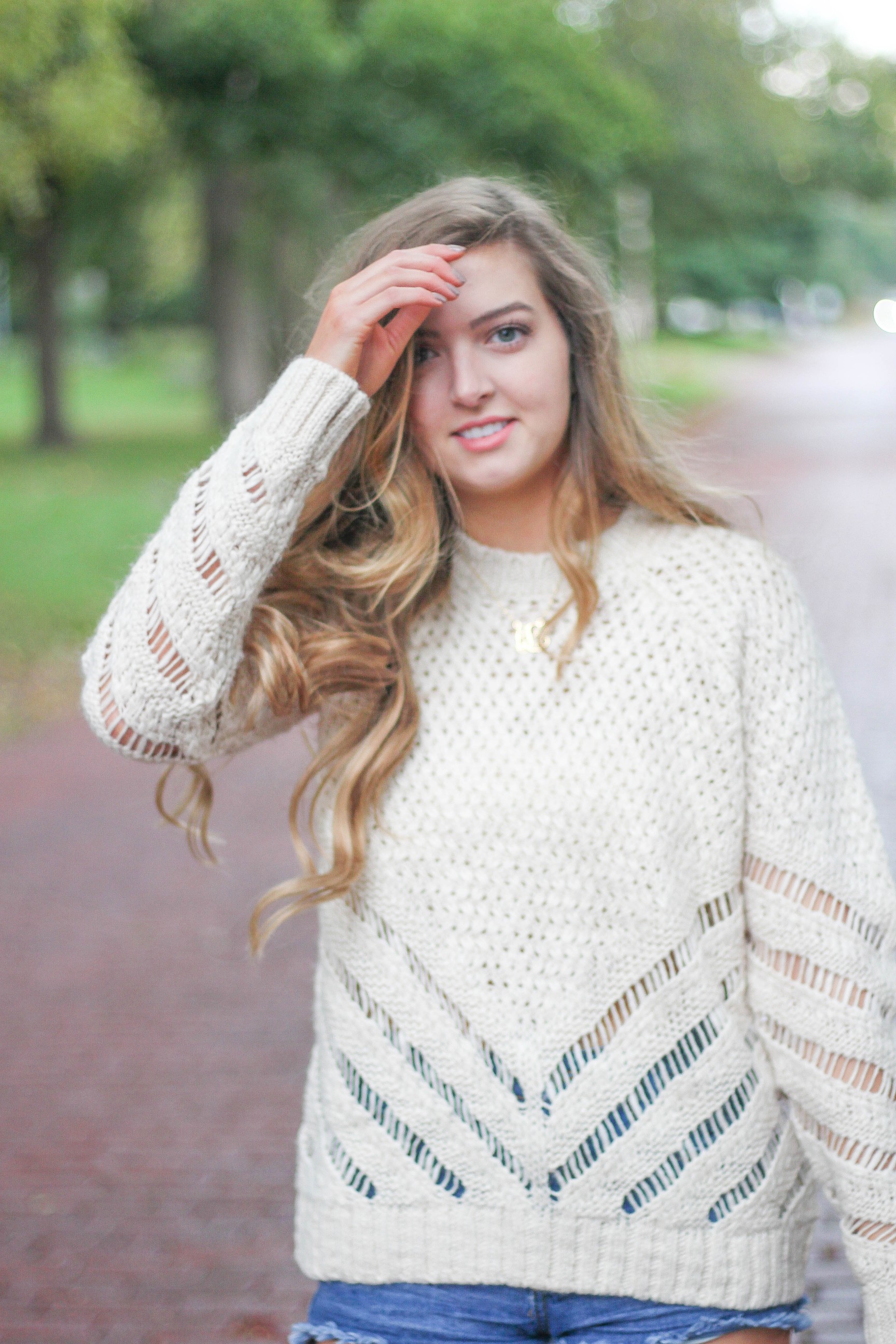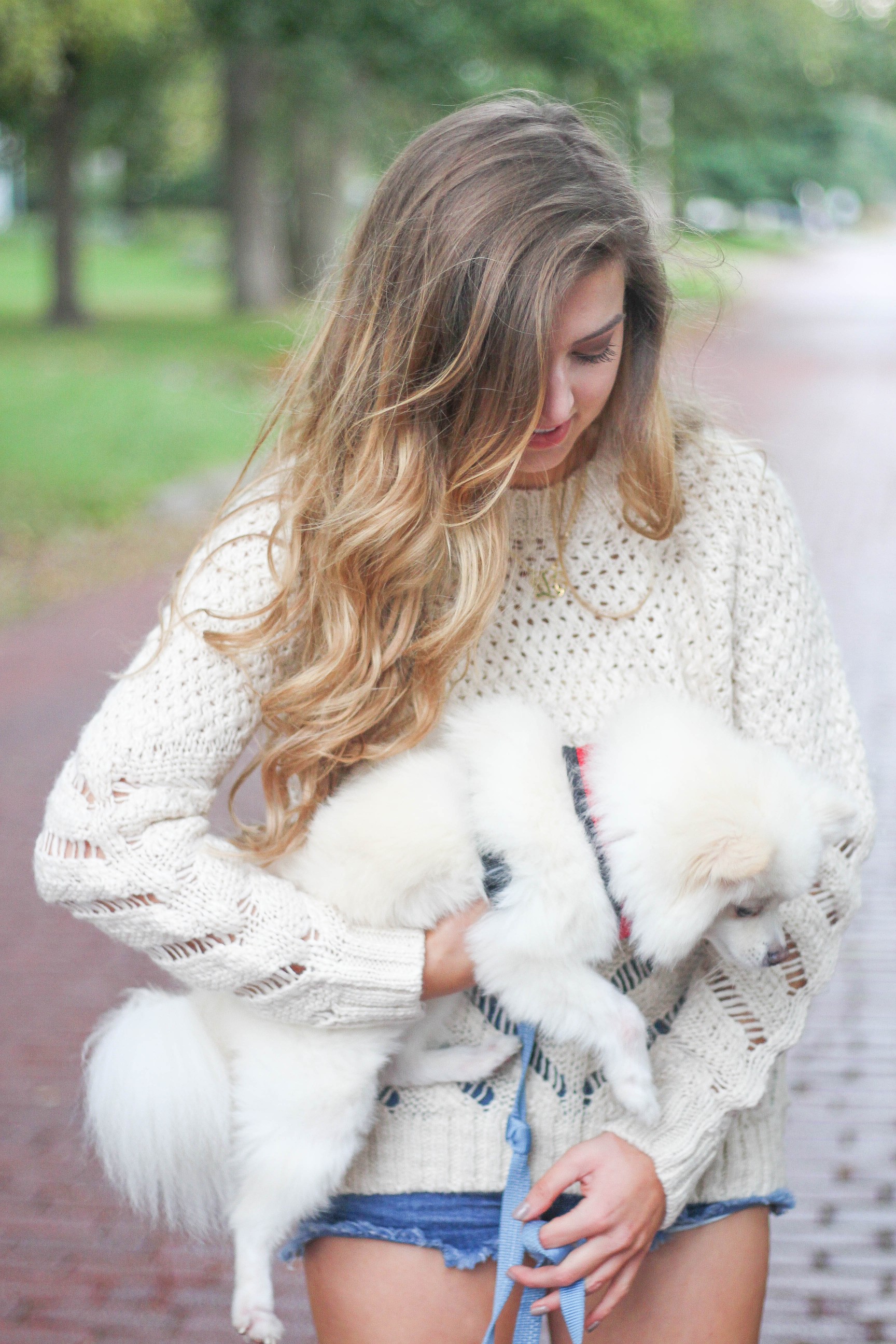 This may be my favorite sweater I have purchased yet this fall! I love the open chevron pattern, it makes it a perfect sweater for the transitional weeks from summer to fall. Even better news – it's on sale for $19.99 and available right now in all sizes! I purchased this in a medium because I like my sweaters a little big and I think it's the perfect size. It also comes in a burgundy color (which I have been obsessed with so far this fall) so I think I may just have to purchase that one too!
I paired the sweater with some plain jean shorts from Nordstrom and my trusty gold monogram necklace. I used my Jergen's tanning foam (in dark) the night before which gave me a nice bronze to contrast with the cream sweater. My nail polish is actually a gel nail polish that I am so OBSESSED with! I recently purchased an At Home Gel kit (usually $90, but only $44 on Amazon) and I bought this color pack for $25. The color I am wearing is #58!
I also wanted to mention that I did wear a bandeau under this sweater (I had one the exact color of the sweater, but white should work too). With that being said, the top is pretty solid so it isn't like it was totally see-through. I'm really excited to style this for the cooler months, let me know if you guys want to see a follow up! I was thinking about paring it with jeans and my Barbour coat. Bring on the sweater weather!
xoxo,
Lauren Emily Lindmark
Copyright © 2016 dailydoseofcharm.com