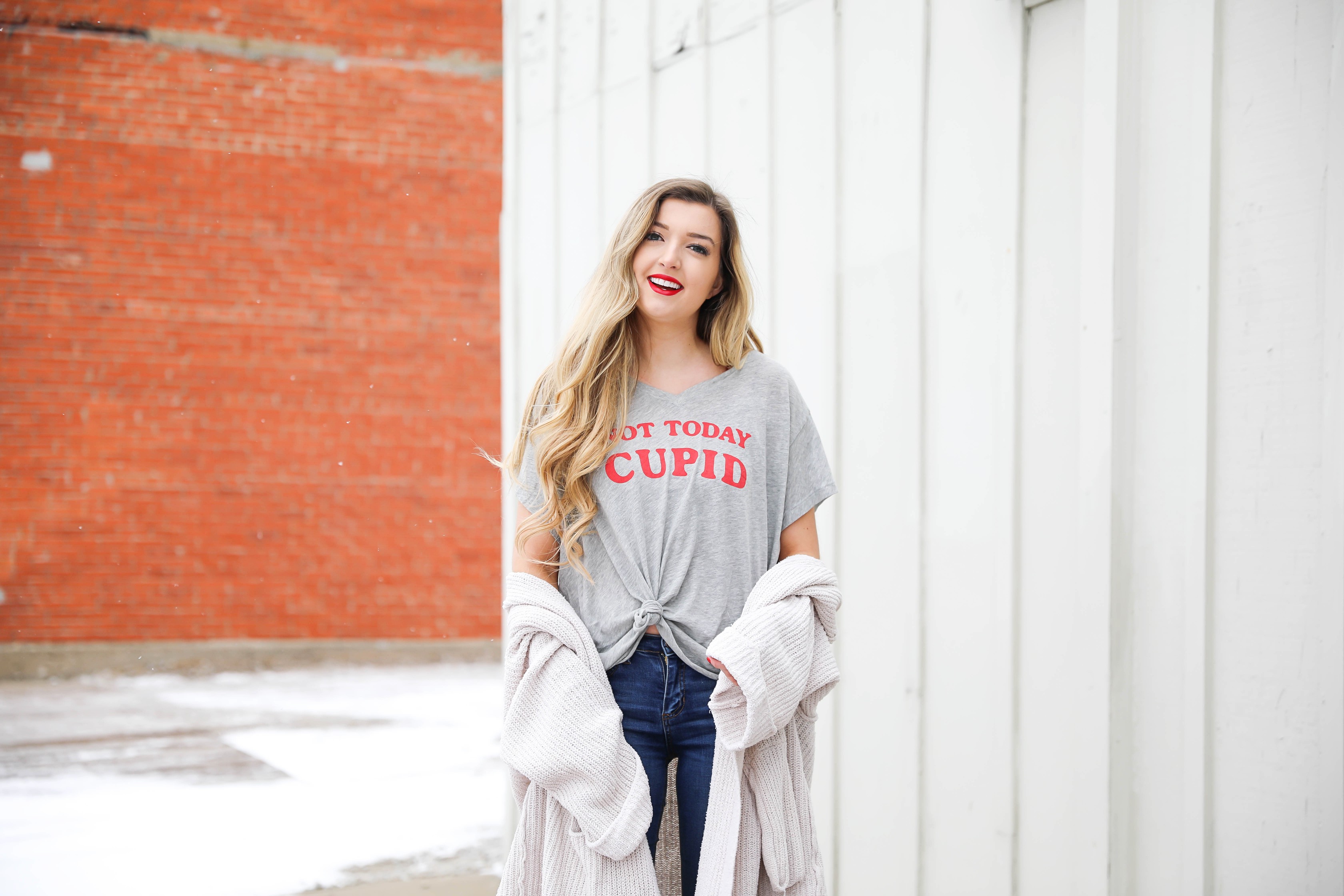 Not Today Cupid… | OOTD + Funny T-Shirts for Single Girls on Valentine's Day
I think this tee is hilarious! When I saw it I knew I needed to have it because I am totally in this state of mind right now, I do not want to be "shot with cupid's arrow" anytime soon haha! Awkward, quick story time… the other day this guy texted me and asked me to go out with him on Valentine's Day and I had to make up an excuse – it was so awkward! I had met him once while drunk at a bar and someone gave him my number (I hate when people do that without asking). I don't even remember what he looks like and I am just not interested (I hope I don't sound super rude). Plus I don't know why of all days he thought to ask me out on v-day, but it was a little much😳 What do you guys think?! Are first dates on Valentine's Day a no? I just feel like it's weird.
Anyways, I fell in love with this tee not only because of the funny saying, but also the cut! I love tees that I can tie like this. Honestly, I am totally going to lounge in this way past February 14th because it is so cute! When I was showing my sis some of my blog clothes the other day she cracked up at this one, it's definitely a "fan favorite" haha! I threw on my favorite slouchy cardigan that I bought over a year ago. I am so excited that they still have this for sale (and that's it's 40% off) because it is my most worn cardigan I own!
I put on a bold red lip and finished the look with my red Hunters because clearly red is the color of this season! Would you all be interested in seeing a post on Galentine's Day ideas?! I have also always wanted to do a 'date ideas' post! Let me know if you want to see either of those in the next few days! P.S. can you spot the snow flurries in these photos?
Keep scrolling to check out this look + get outfit details and see more funny V-Day tees!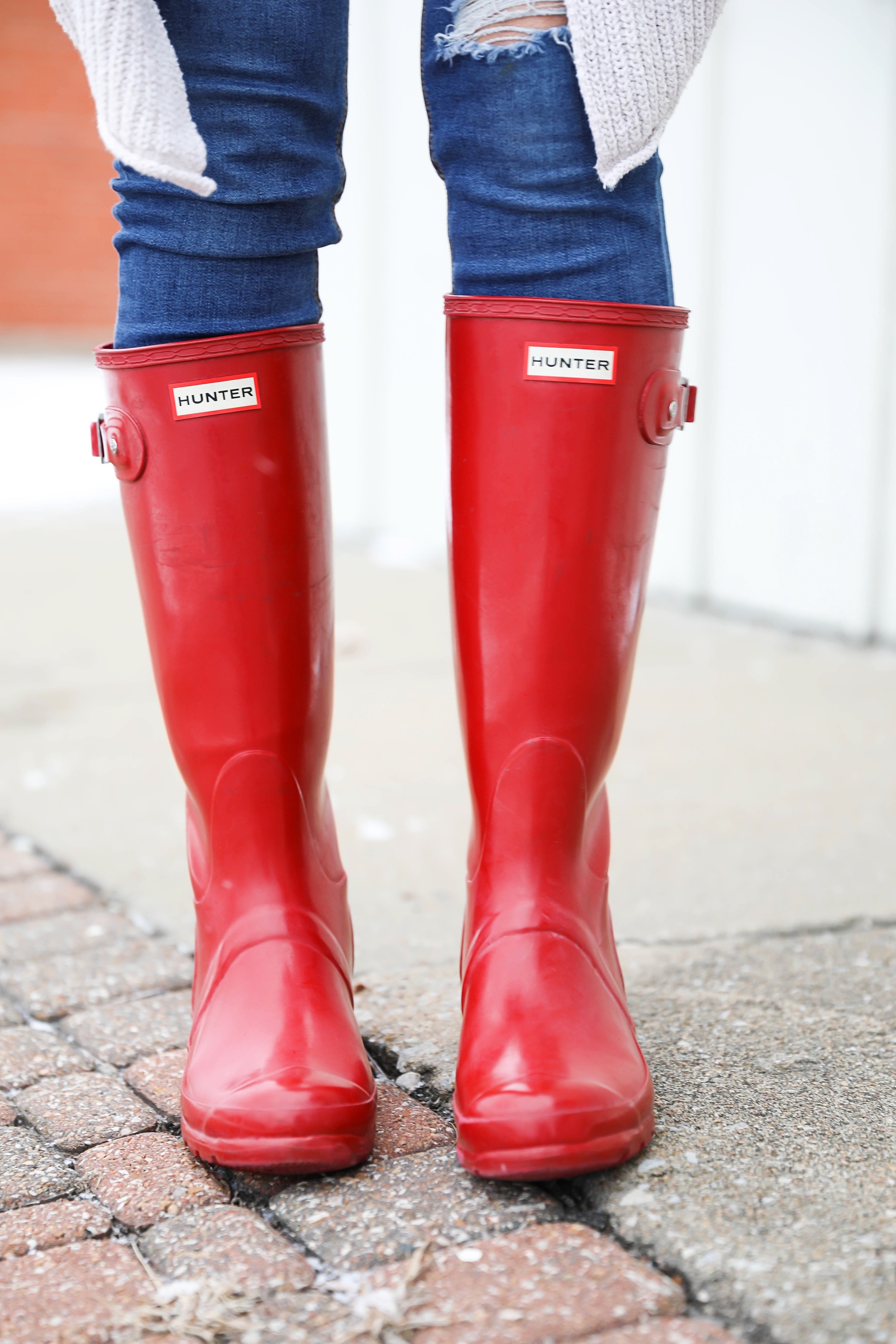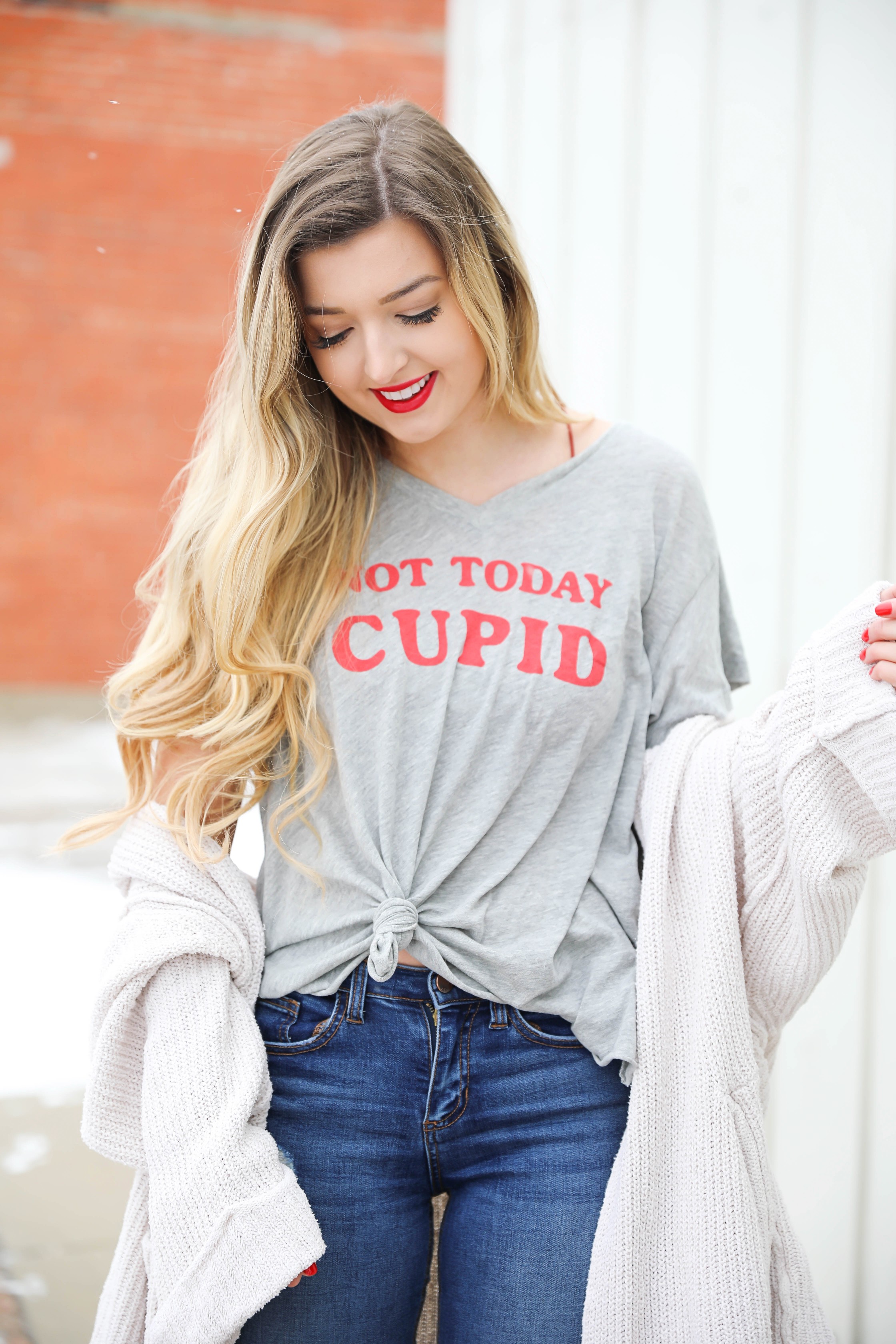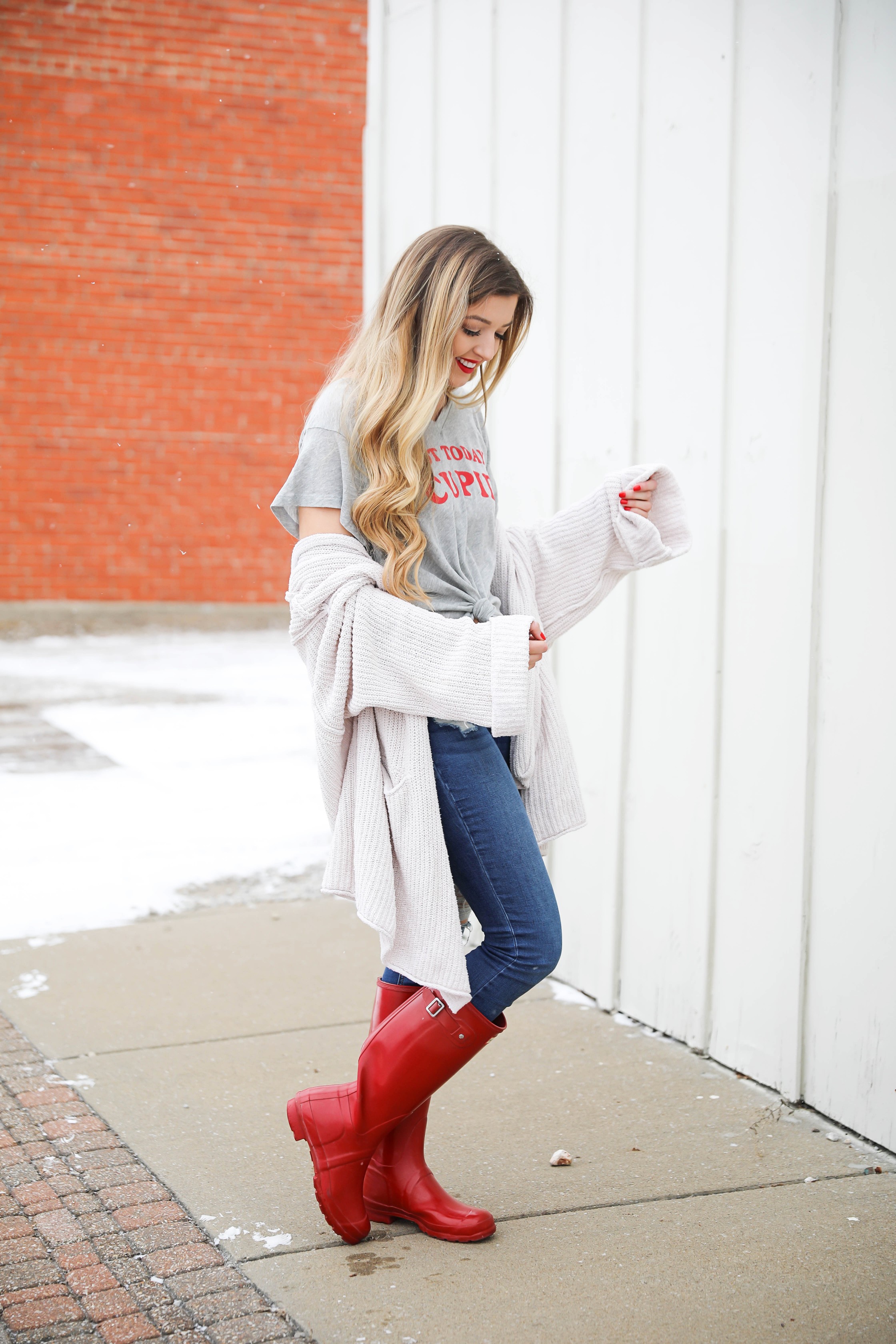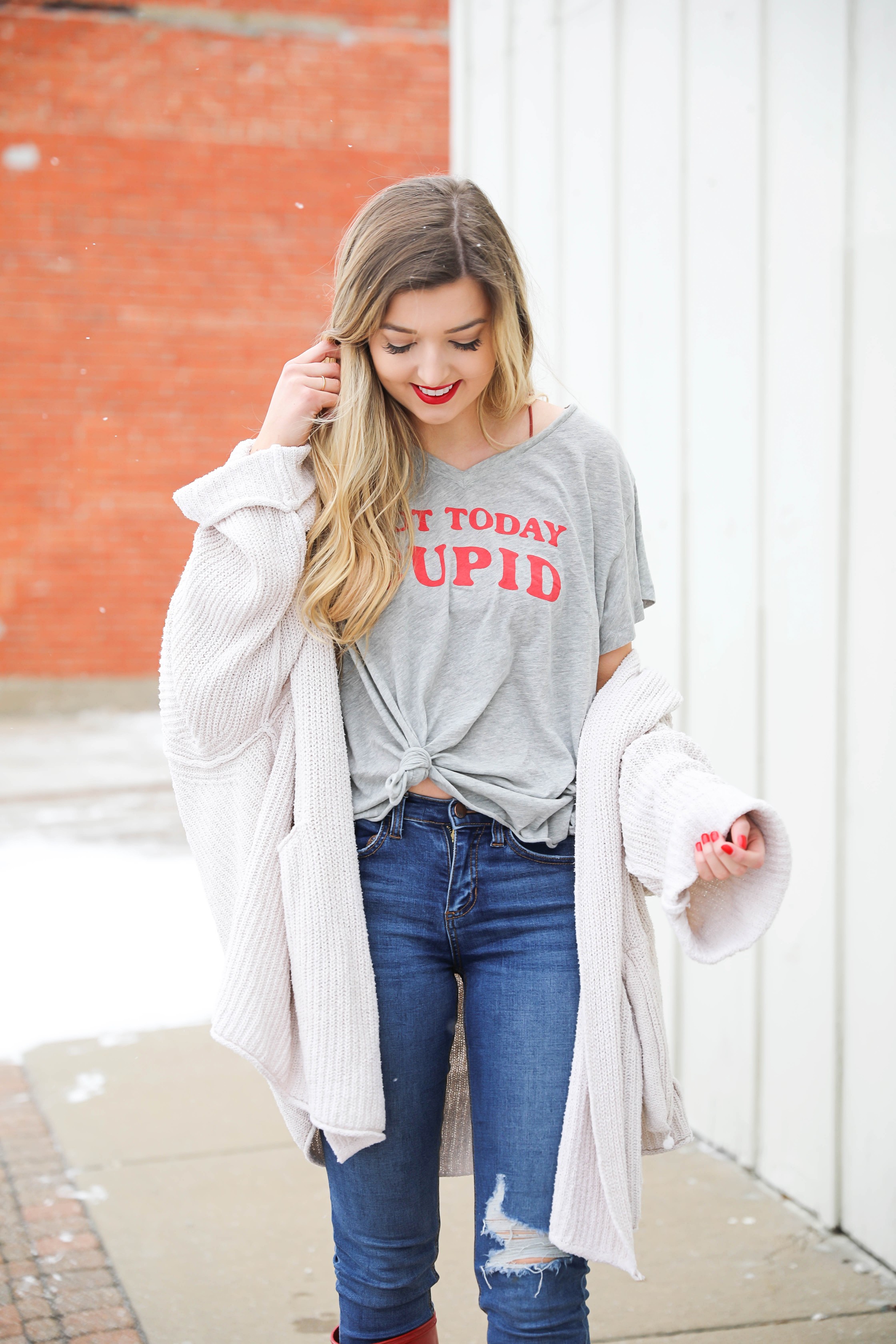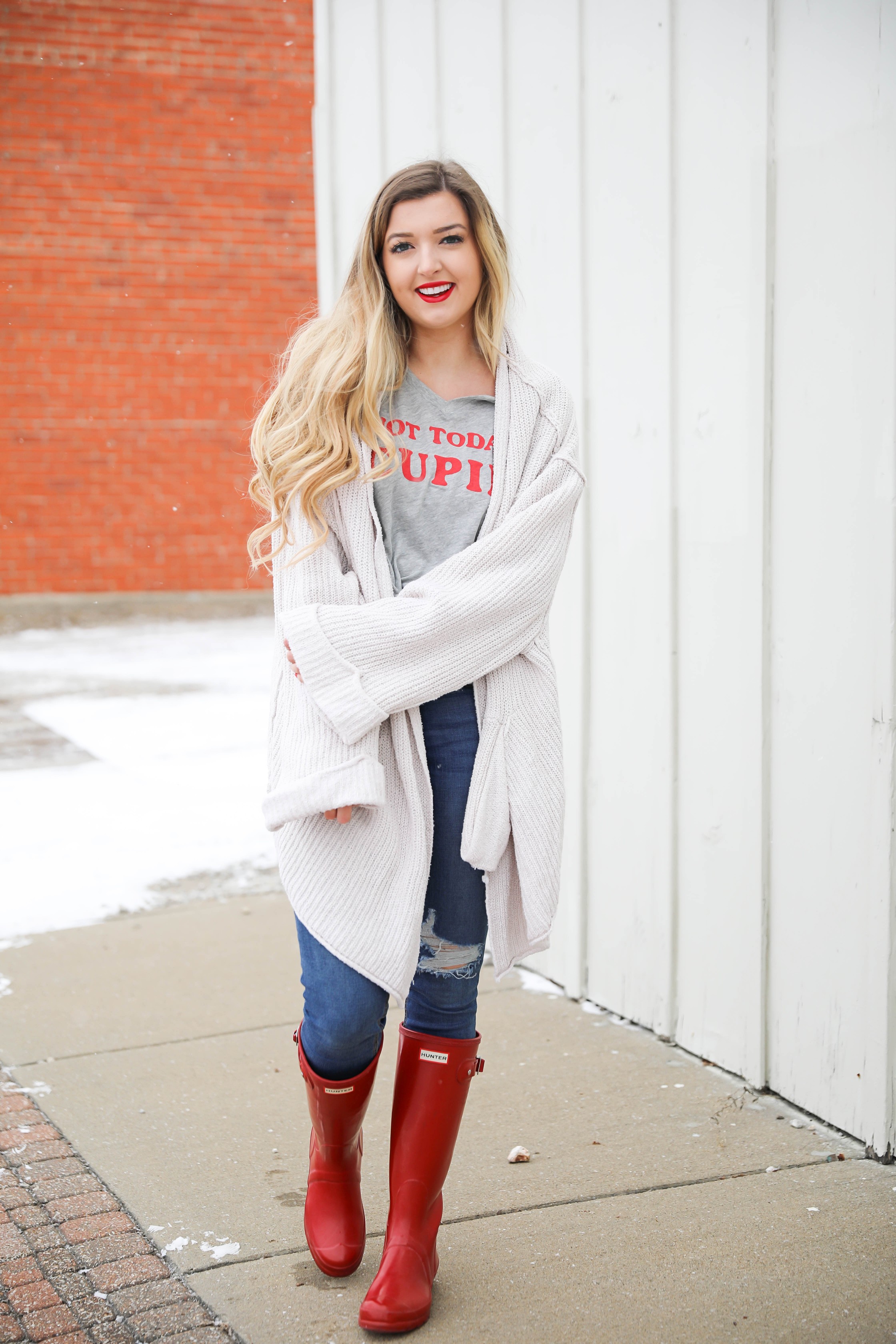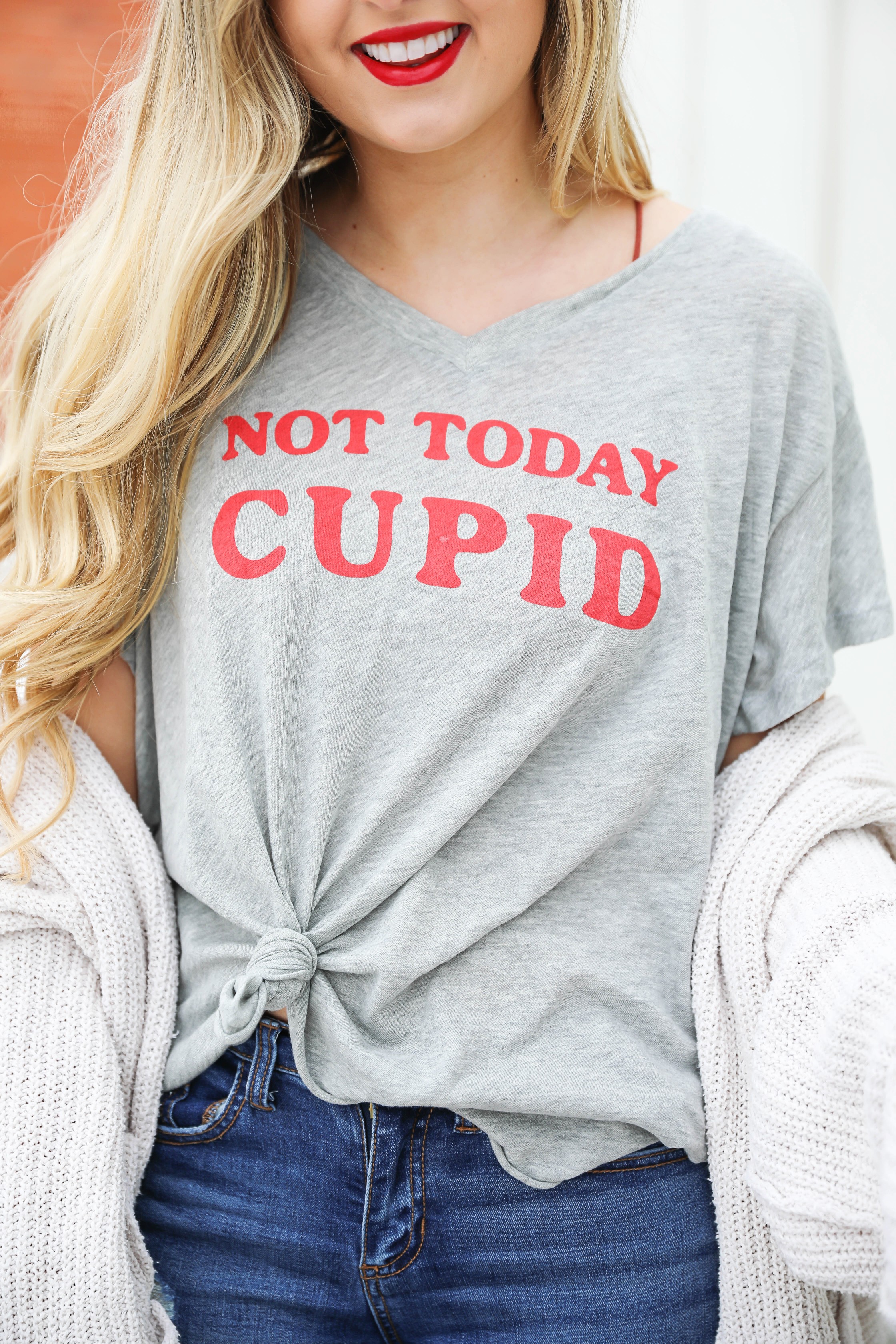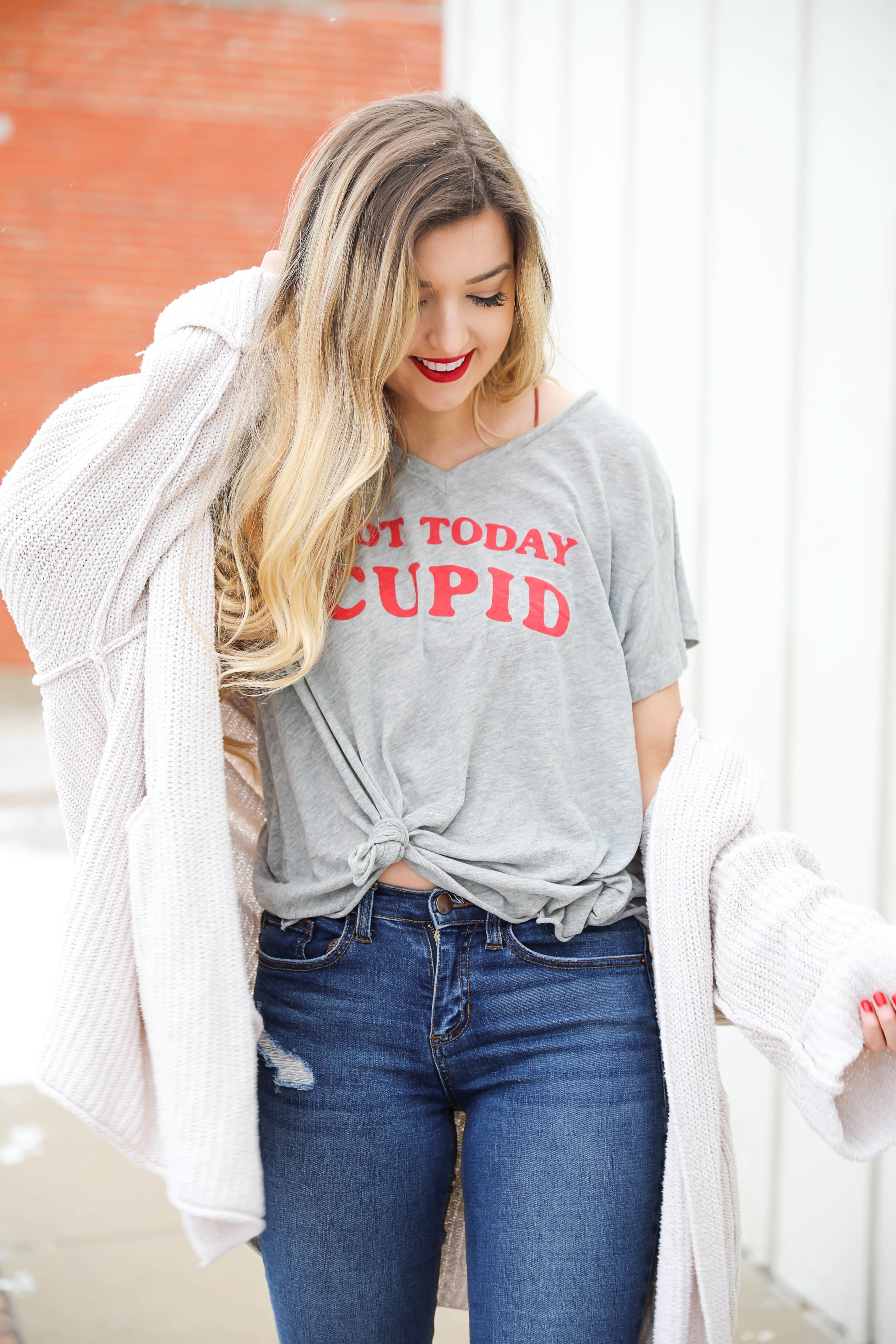 Ugh okay, lately I have been editing photos and not liking my hair. The roots are just too dark and the blonde is too blonde haha! I need to make an appointment and have my girly tone some of my hair so it blends a little better. However, I also need new extensions and I am trying to decide if I totally want to change things up or just do a little subtle blending. What do you guys think?
One more day until the weekend (blessed!) and one more week until I am flying to Scottsdale! I am so ready for a little R&R!

xoxo,
Lauren Emily Lindmark
Copyright © 2018 dailydoseofcharm.com