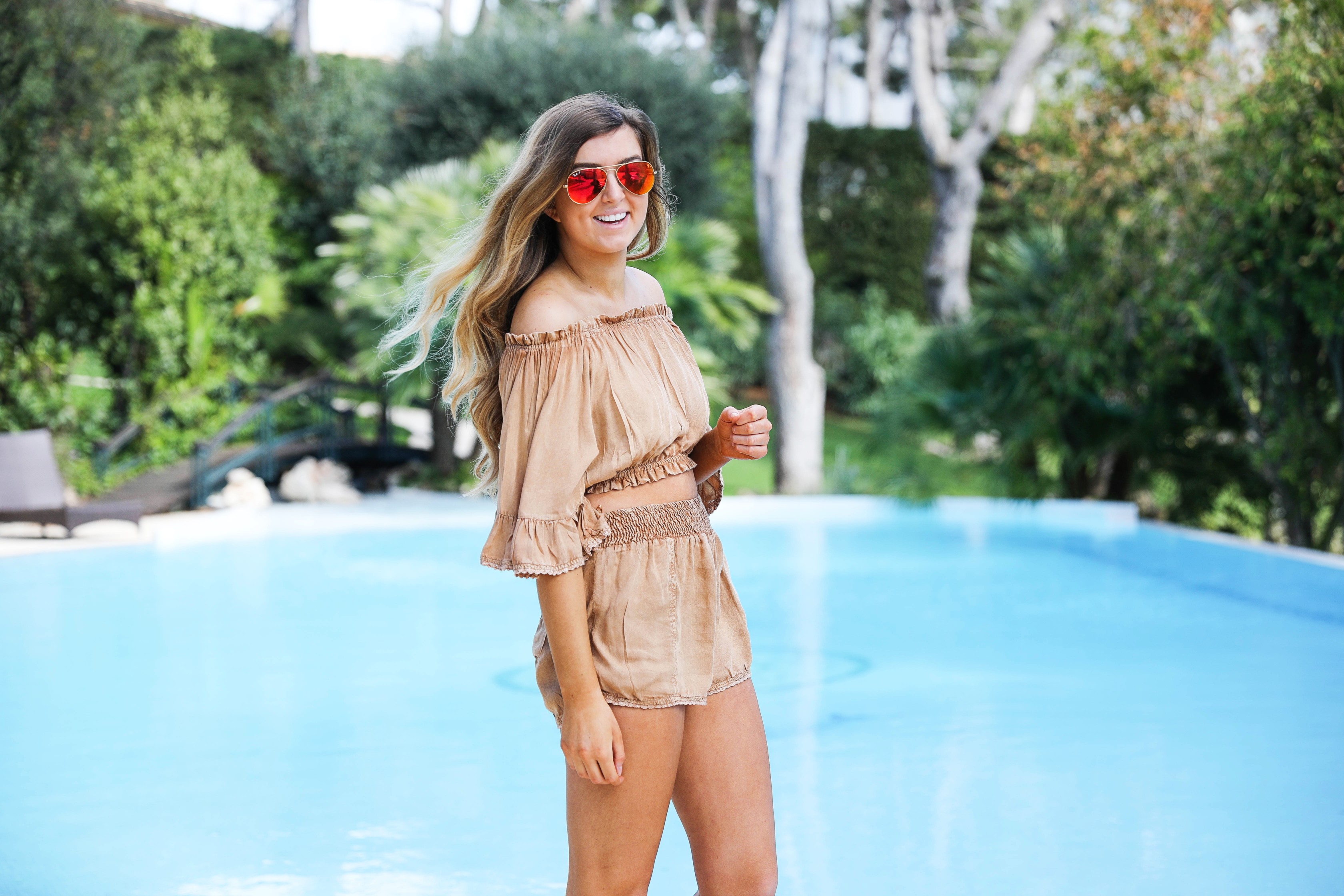 Nude Two Piece + What I Use to Fake Tan | OOTD (Nice, France)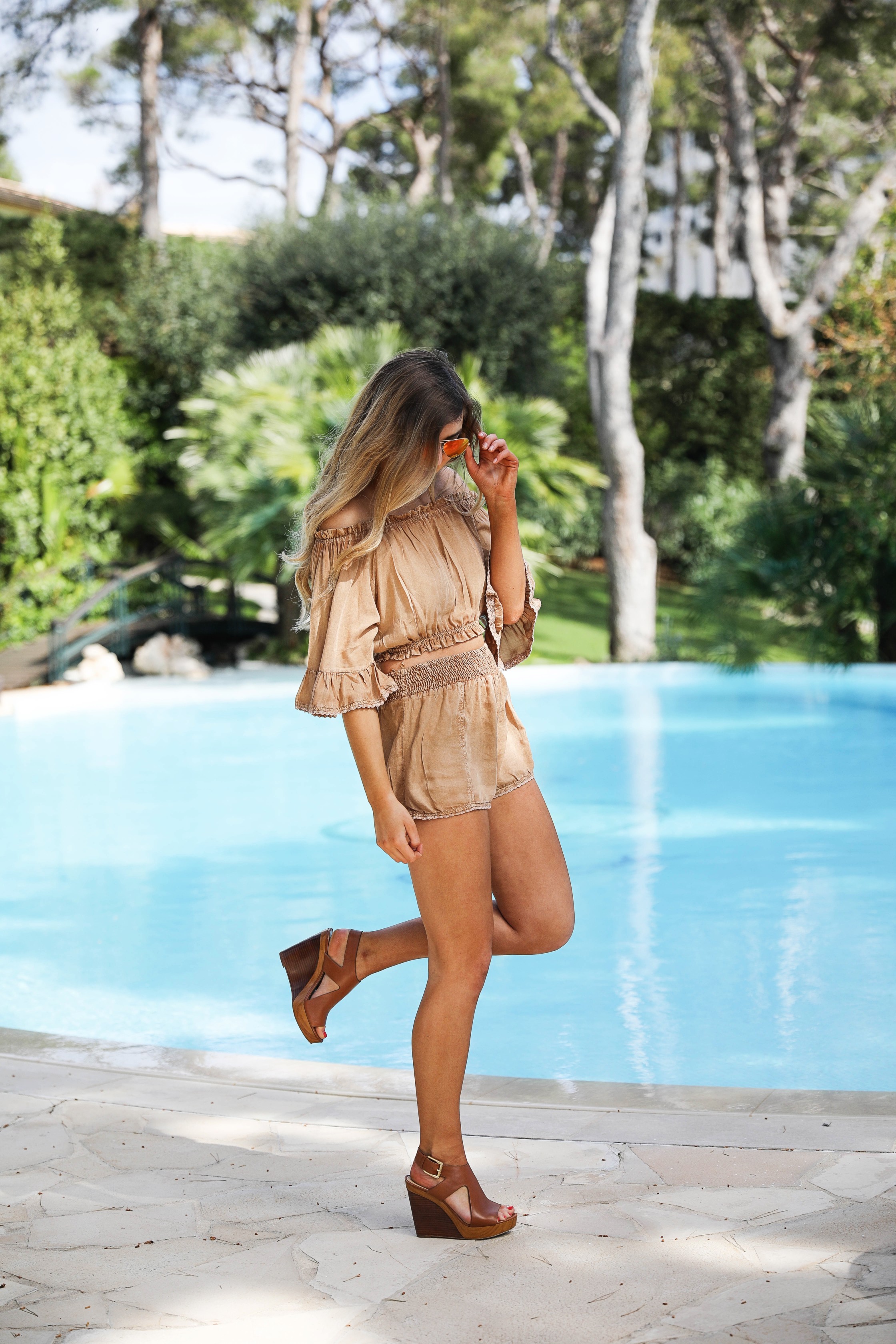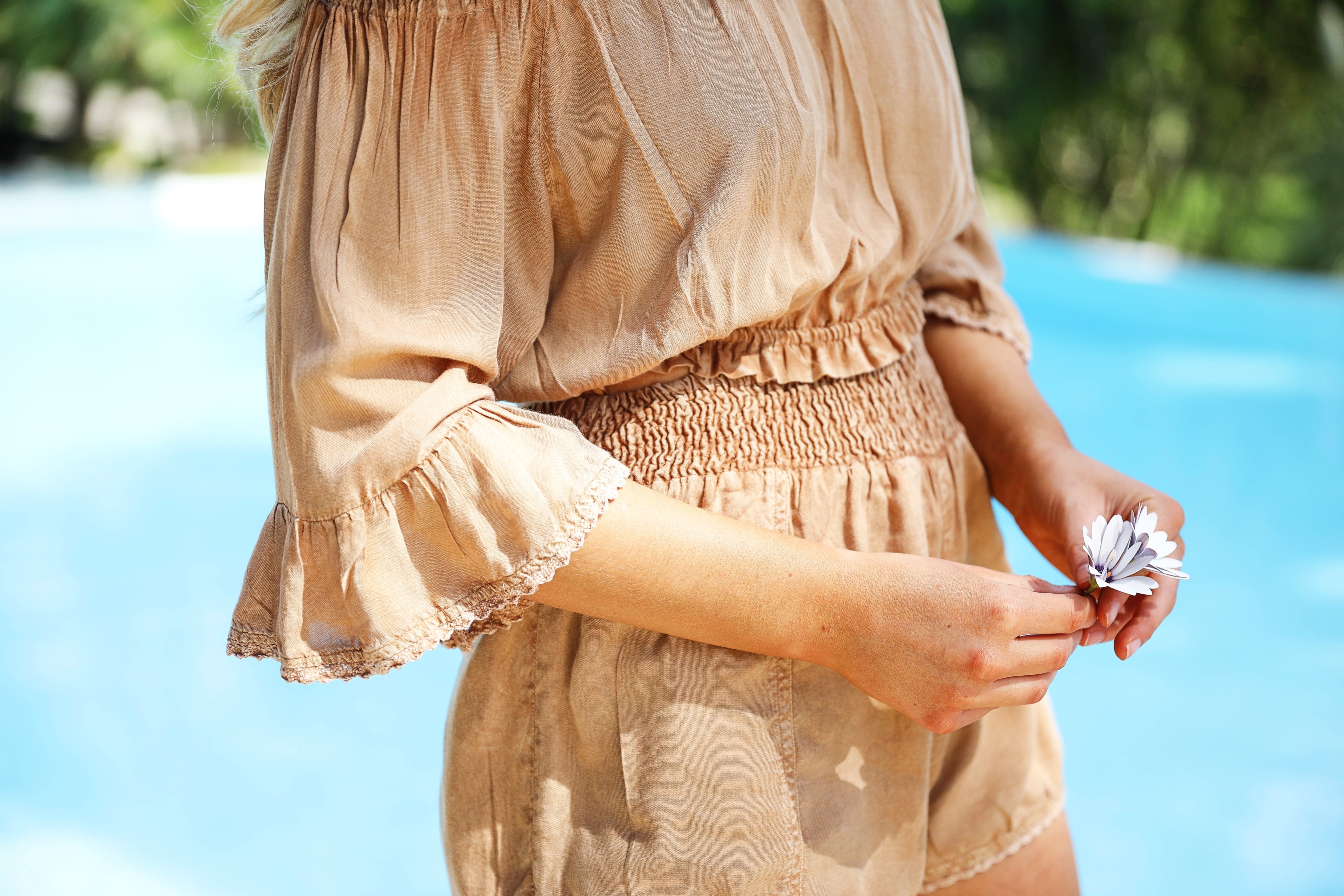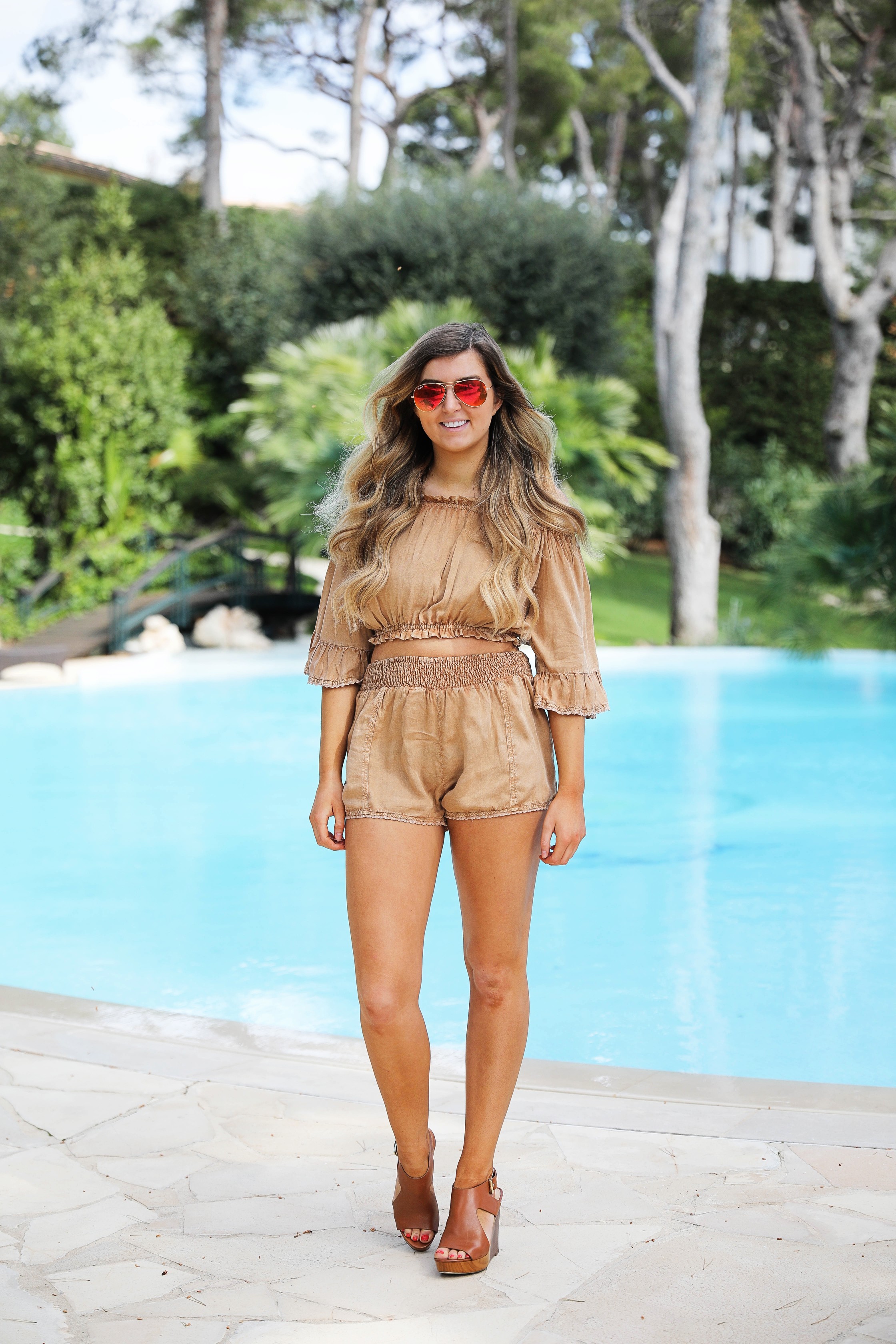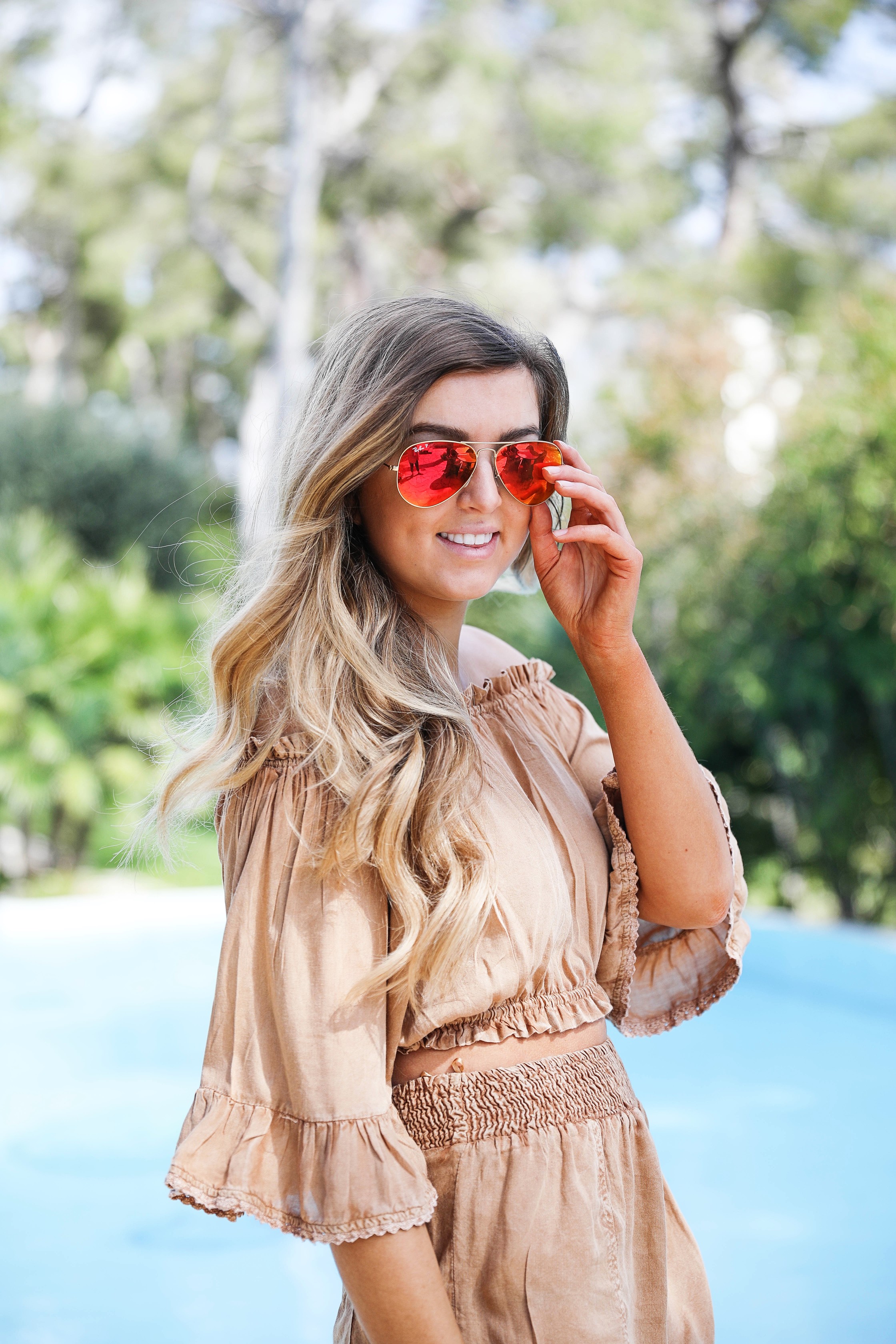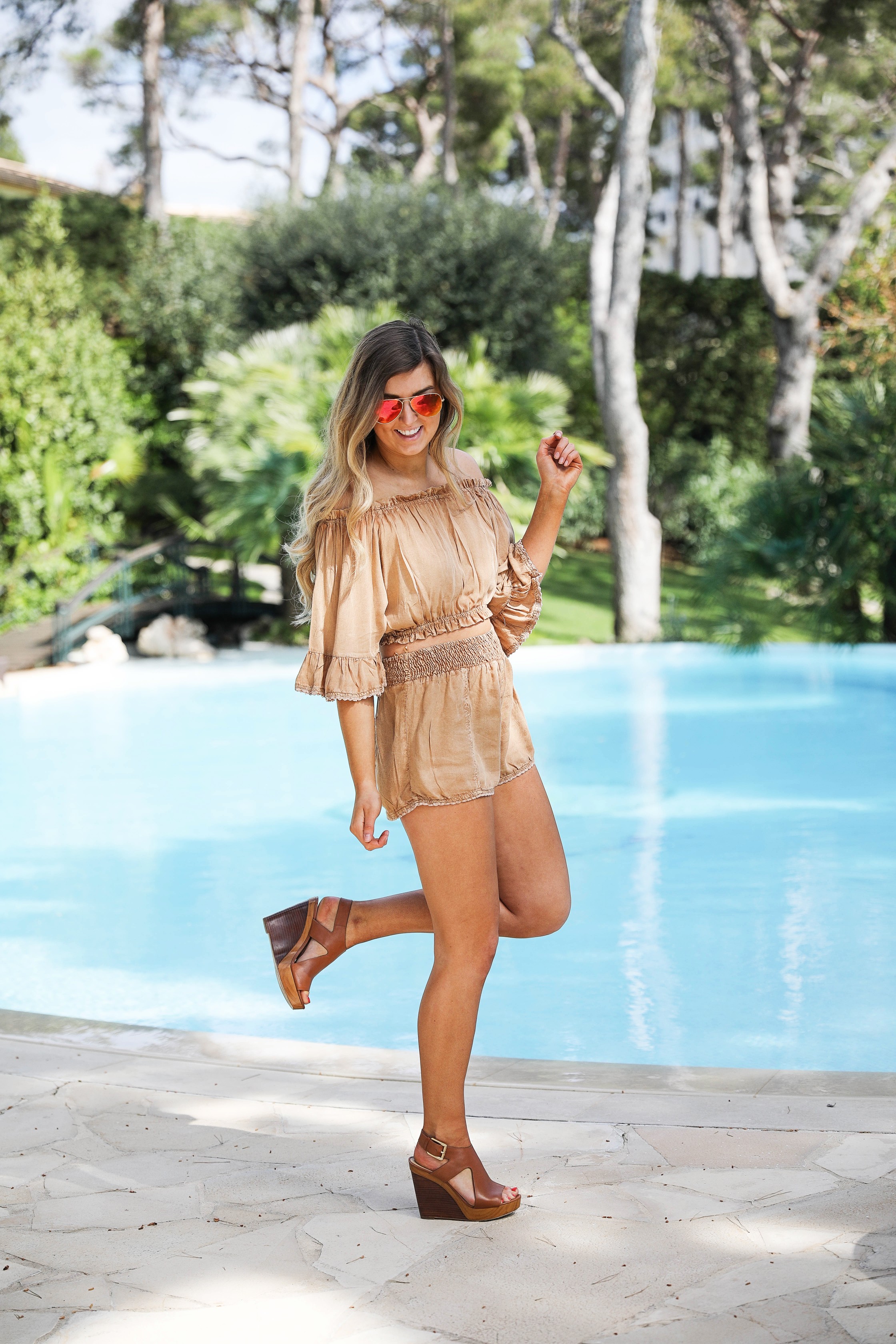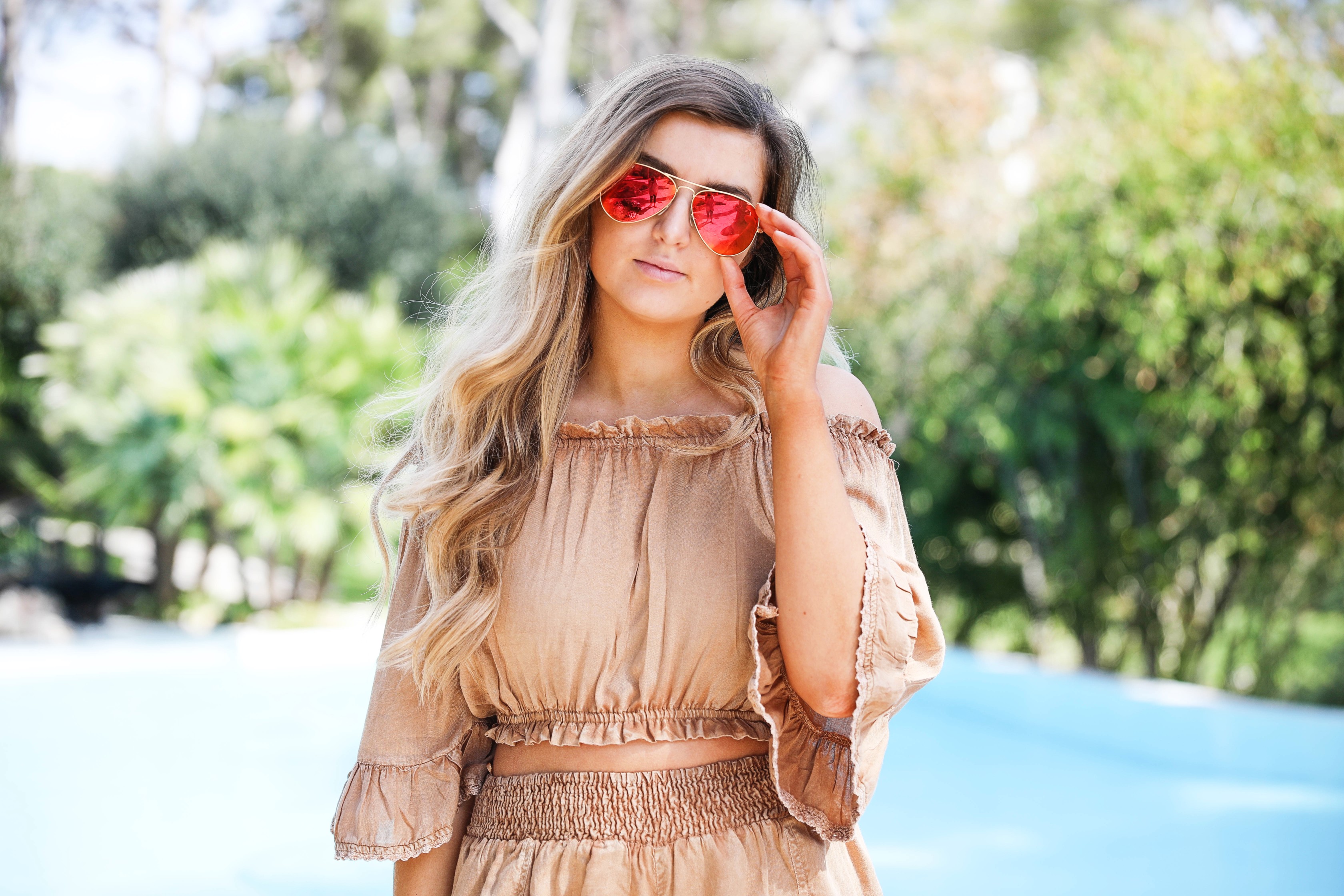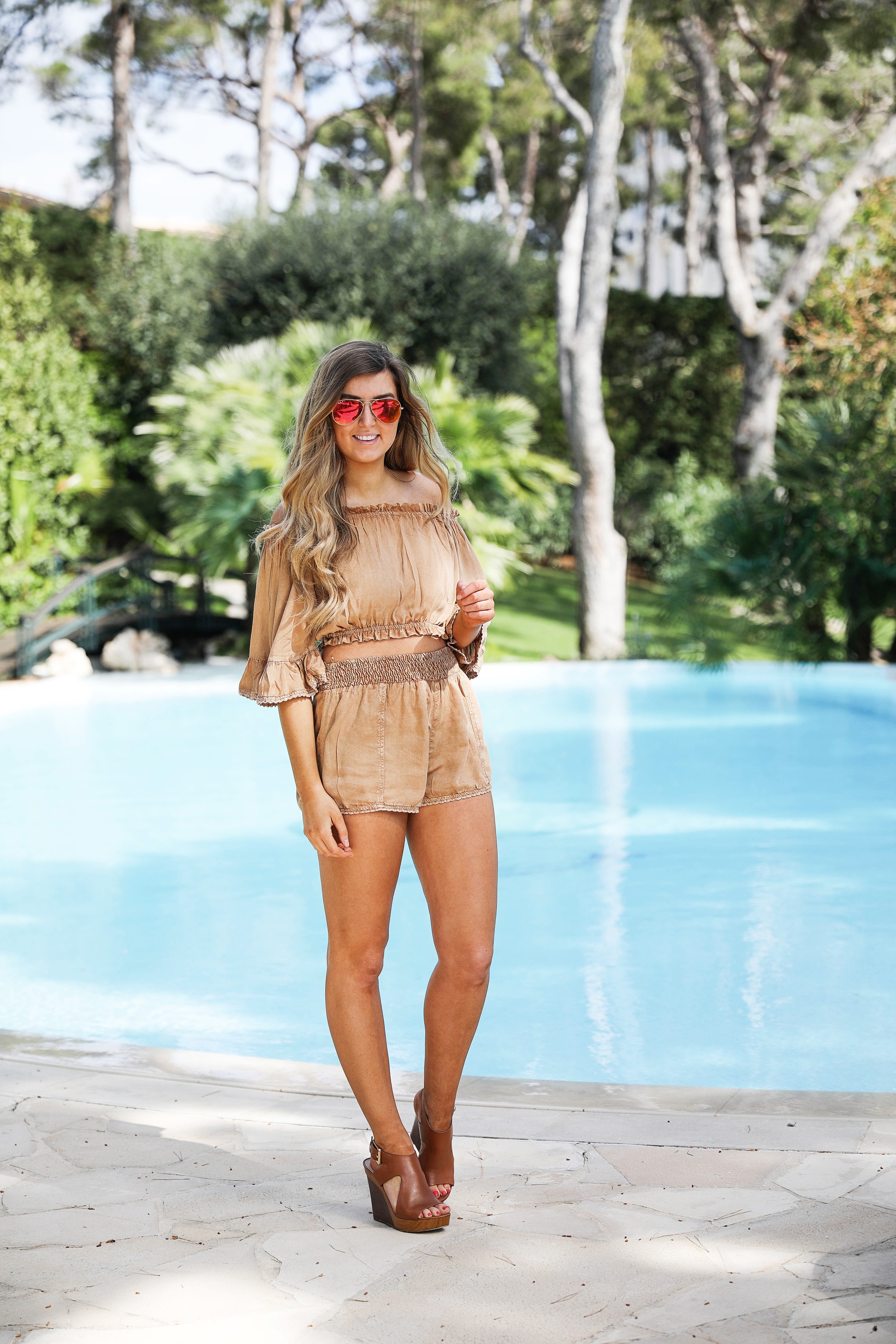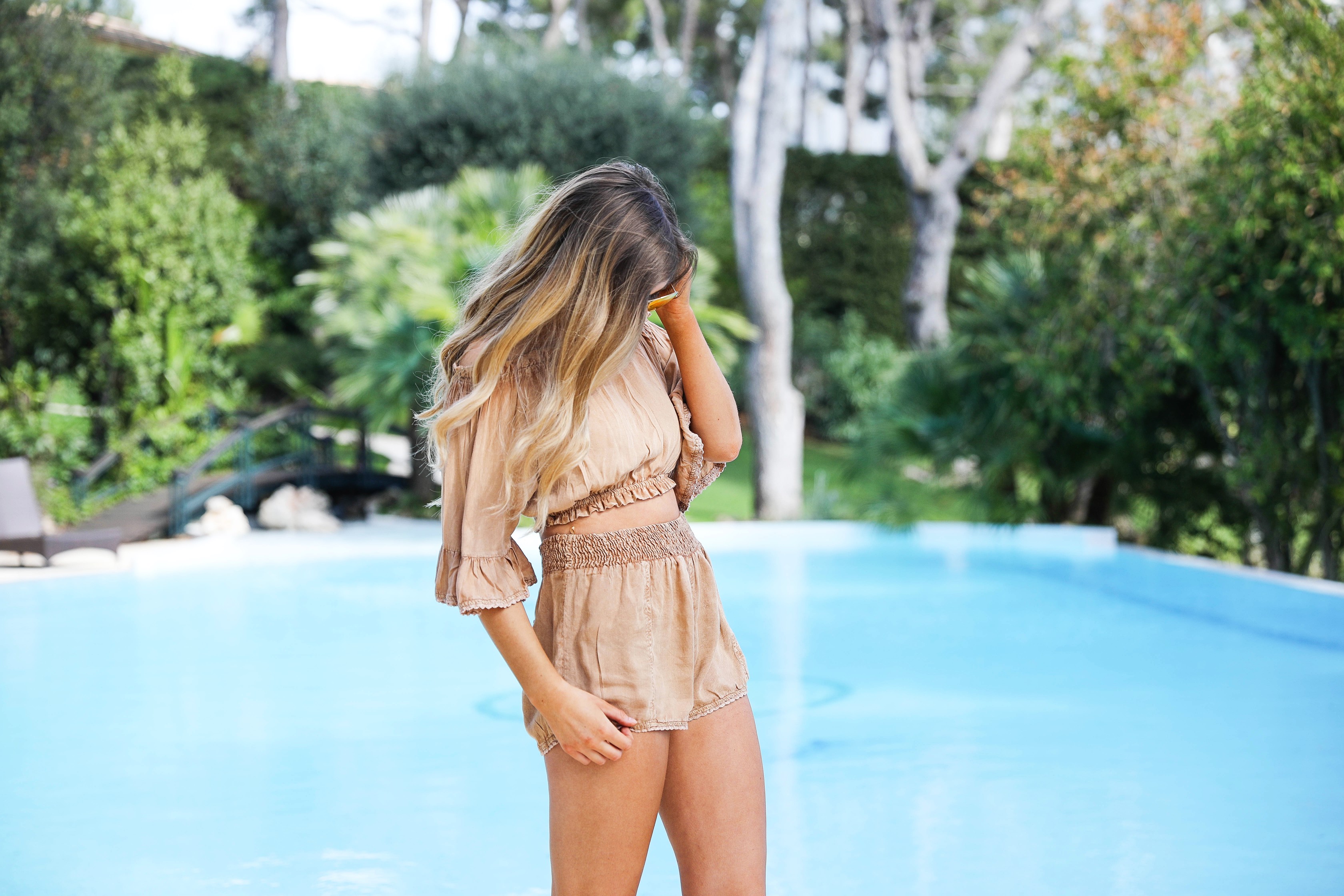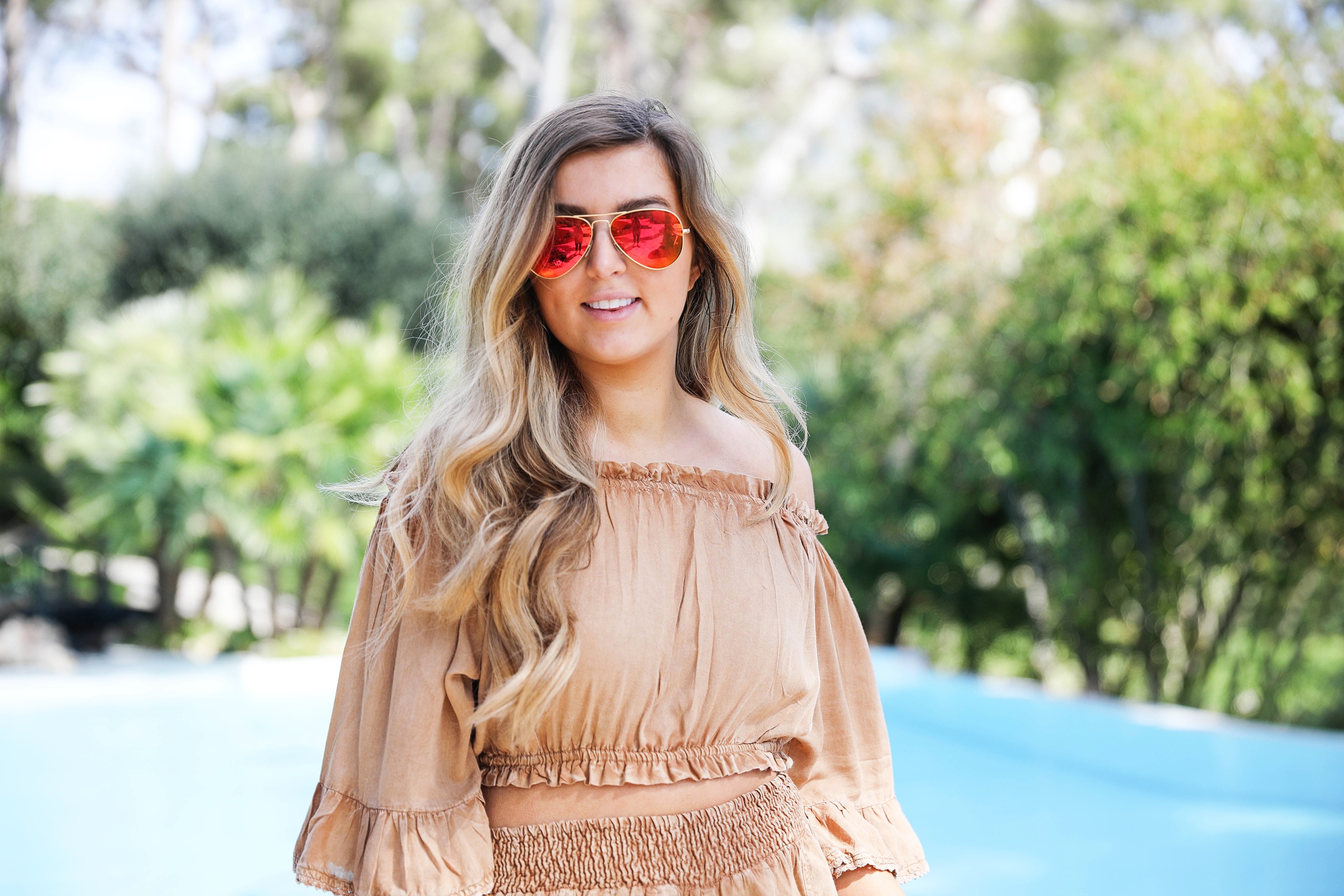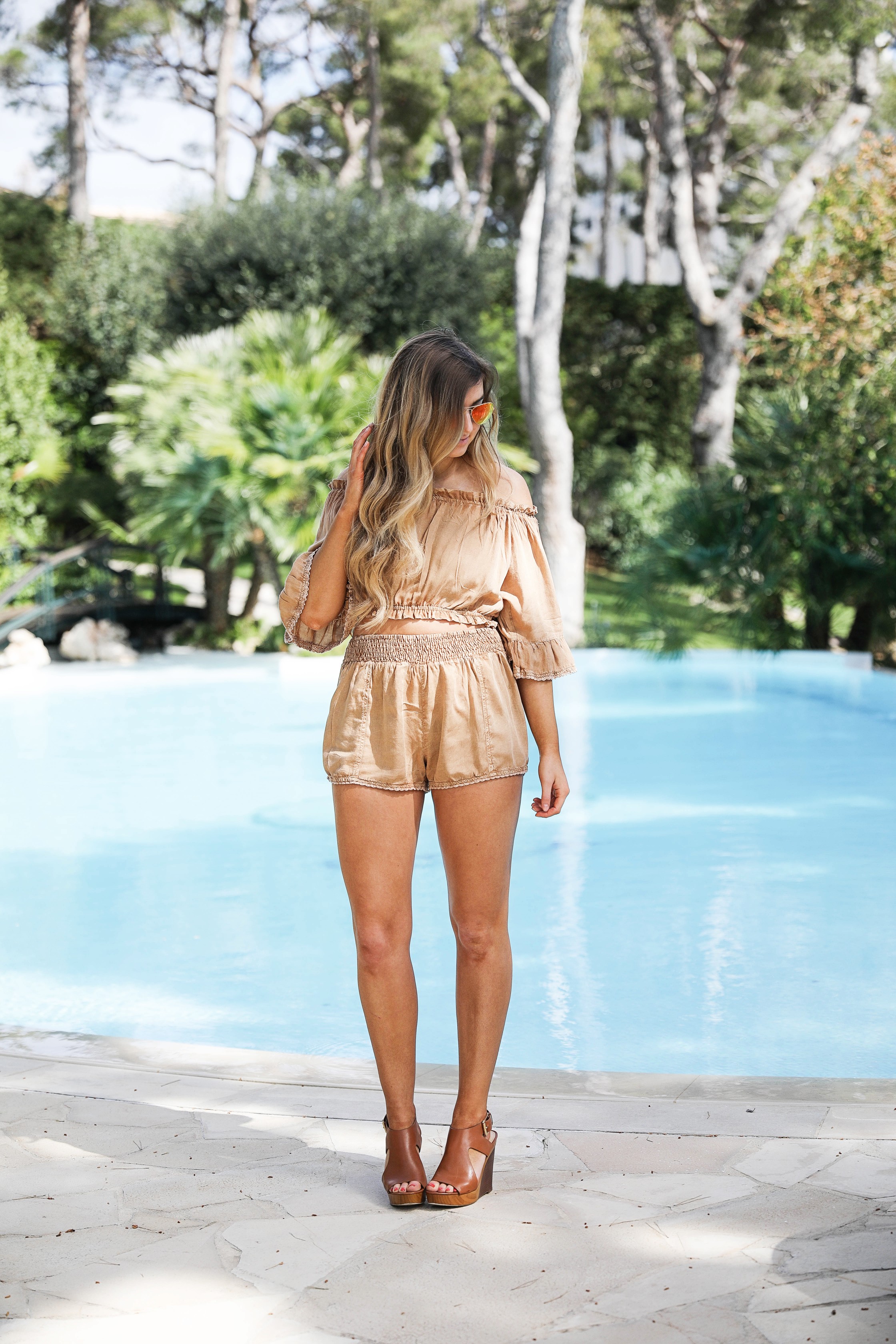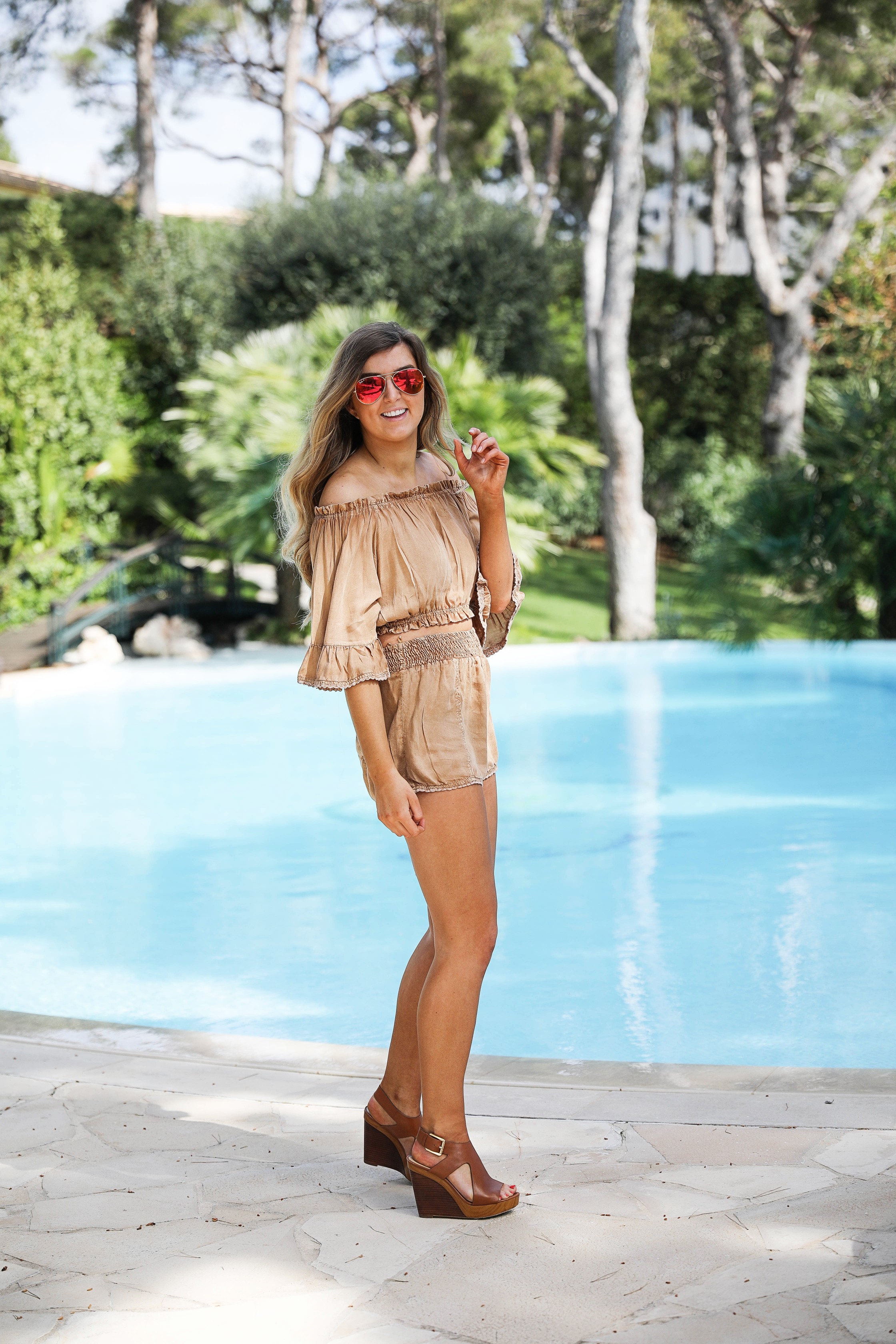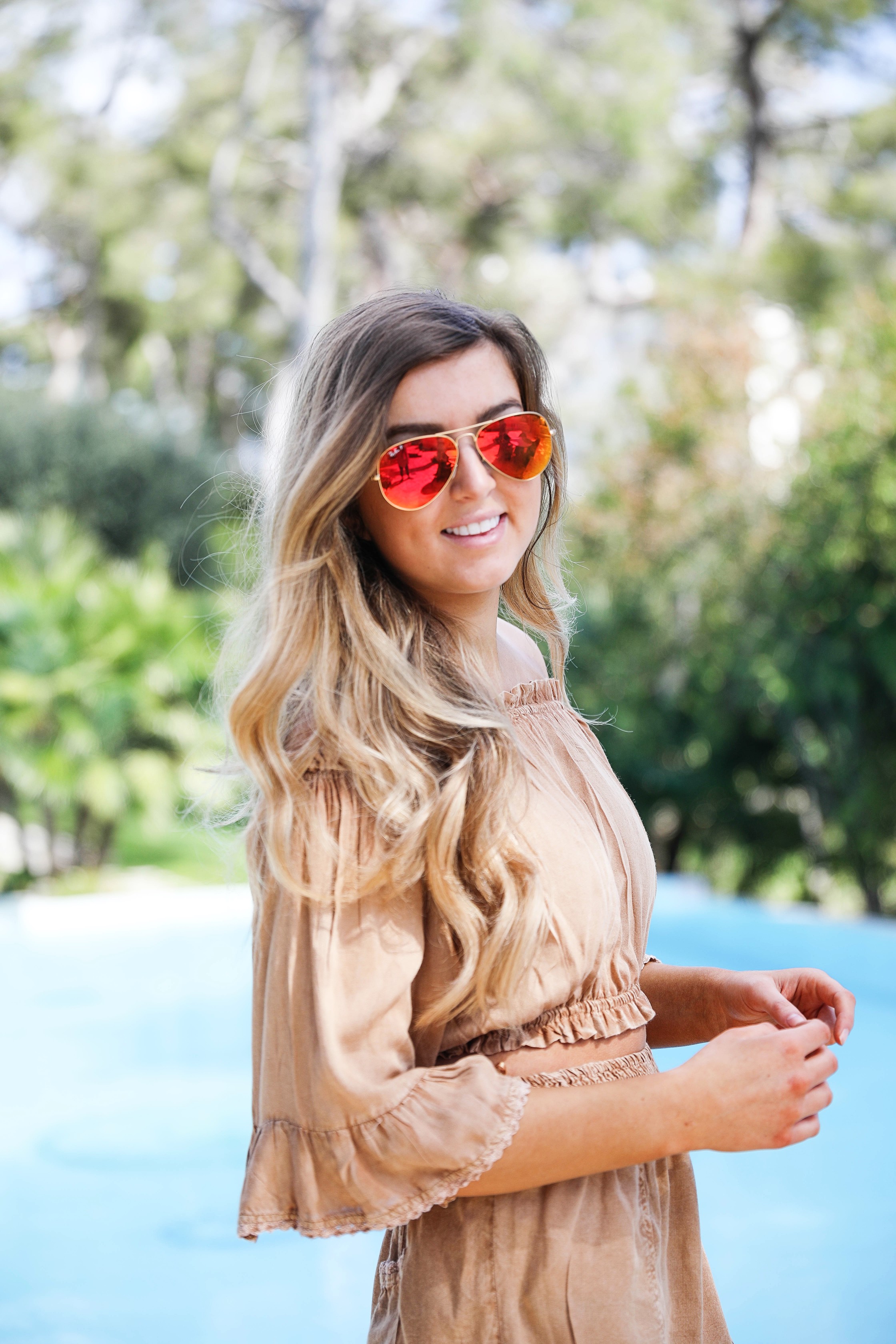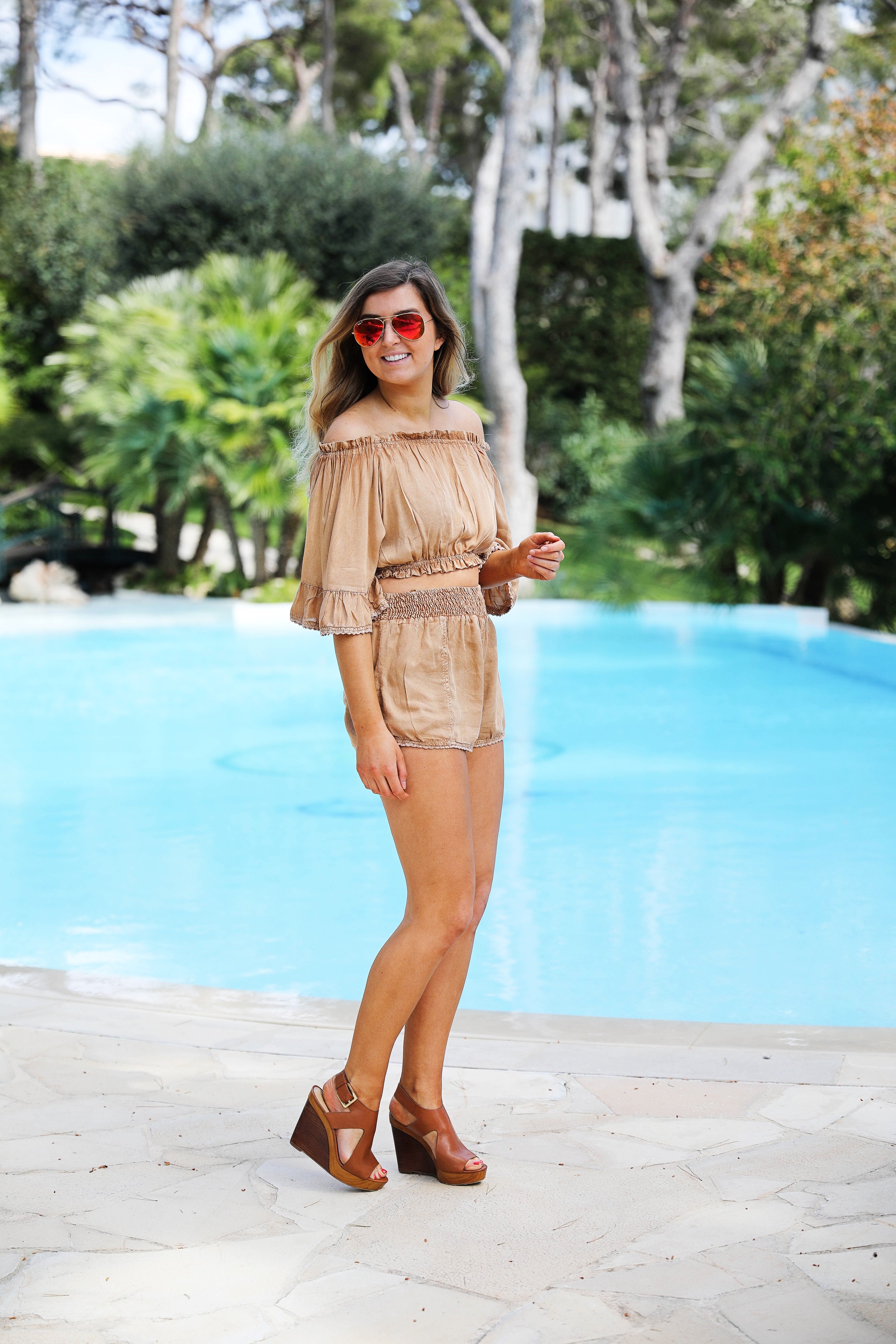 I love two piece outfits! Forever 21 always has super cute ones (this is the second one I have purchased from them) and I fell in love with this one when I saw it! Nude is such a great color because it matches everything. It can also be dressed up or dressed down and there are so many options when it comes to accessories! The sleeves on this one really sold me, if you haven't noticed, big sleeves are so I'm right now! I felt so summery in this!
There are so many things you can do with neutral outfits, which is why I love them so much! However, with this post I decided to just keep it simple since there were so many colors going on in the back. I did pair my red mirrored sunglasses with it though to give it a little pop of color!
Of course I had to be tan to wear this outfit! Not only does it look better with the nude color, but also because being tan is definitely slimming and after all the pastries I have eaten in France I needed some help haha! Surprisingly I didn't get any sun while in Europe, and I haven't tanned from the actual sun since last summer (and I never use tanning beds anymore)! This was all from my tanning foam! I usually just put on one layer, but I did two layers this time and I got so much darker! I use the brand St. Tropez in the color classic! I want to try the dark kind for summer, but at least I know two coats of classic works too!
If you all want a full post on HOW I fake tan I can definitely do that! For now I'll just tell you the basics. I always exfoliate and shave before tanning and I use a mitt to tan with to keep my hands from turning super orange. I bought the pink mitt by St. Tropez and I love it! I usually tan 2-3 times a week (or about every 2 or three times I shower). Because I tan so often and I don't give my skin a break there are a few places where the tan builds up (my ankles and knees being the worst) and gets super dark. I am still trying to figure out the best way to fix/prevent this. I've heard a lot of people use lotion while tanning so maybe that would help? Let me know what you do if you tan!
xoxo,
Lauren Emily Lindmark
Copyright © 2017 dailydoseofcharm.com