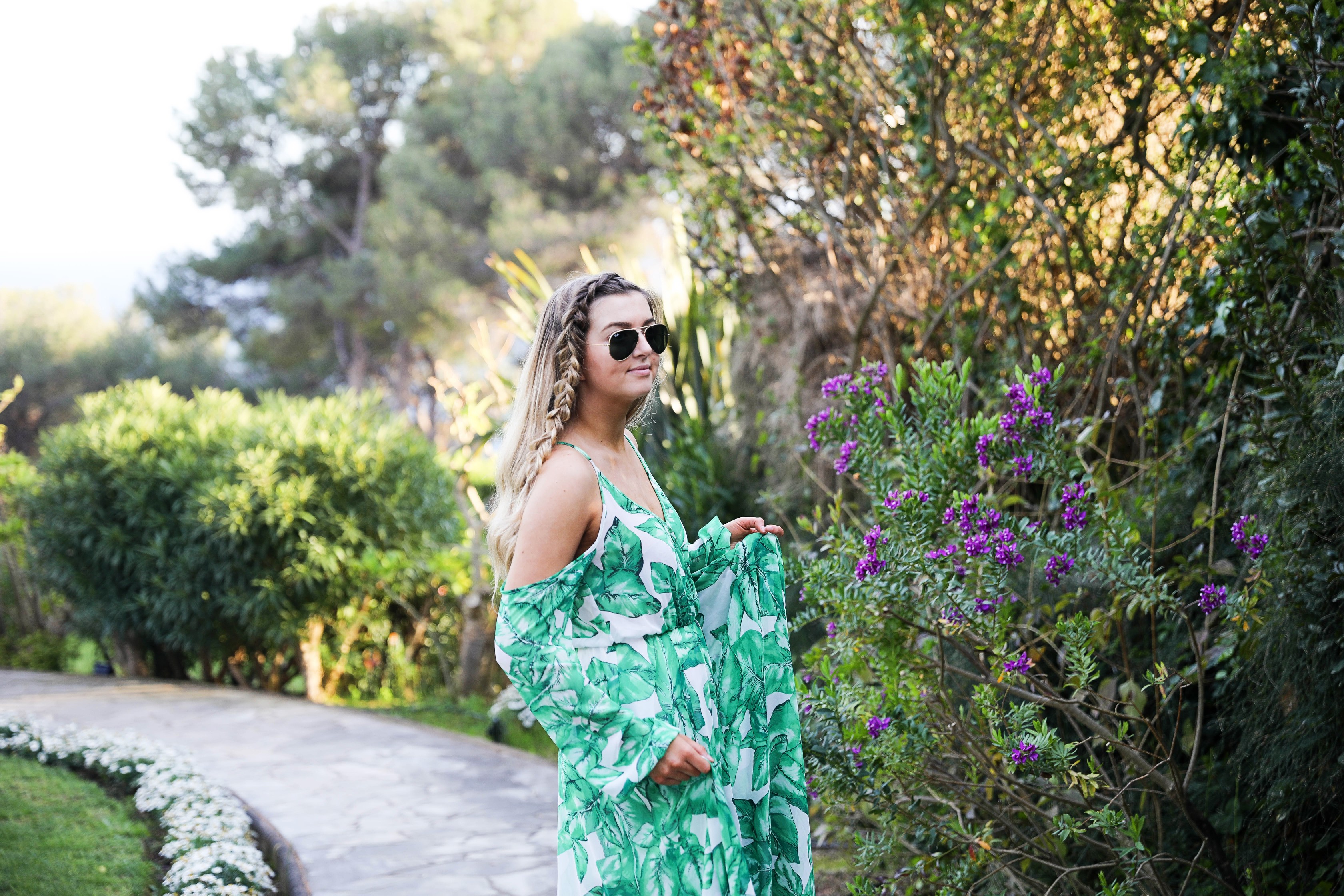 Island Dress | OOTD (Nice, France)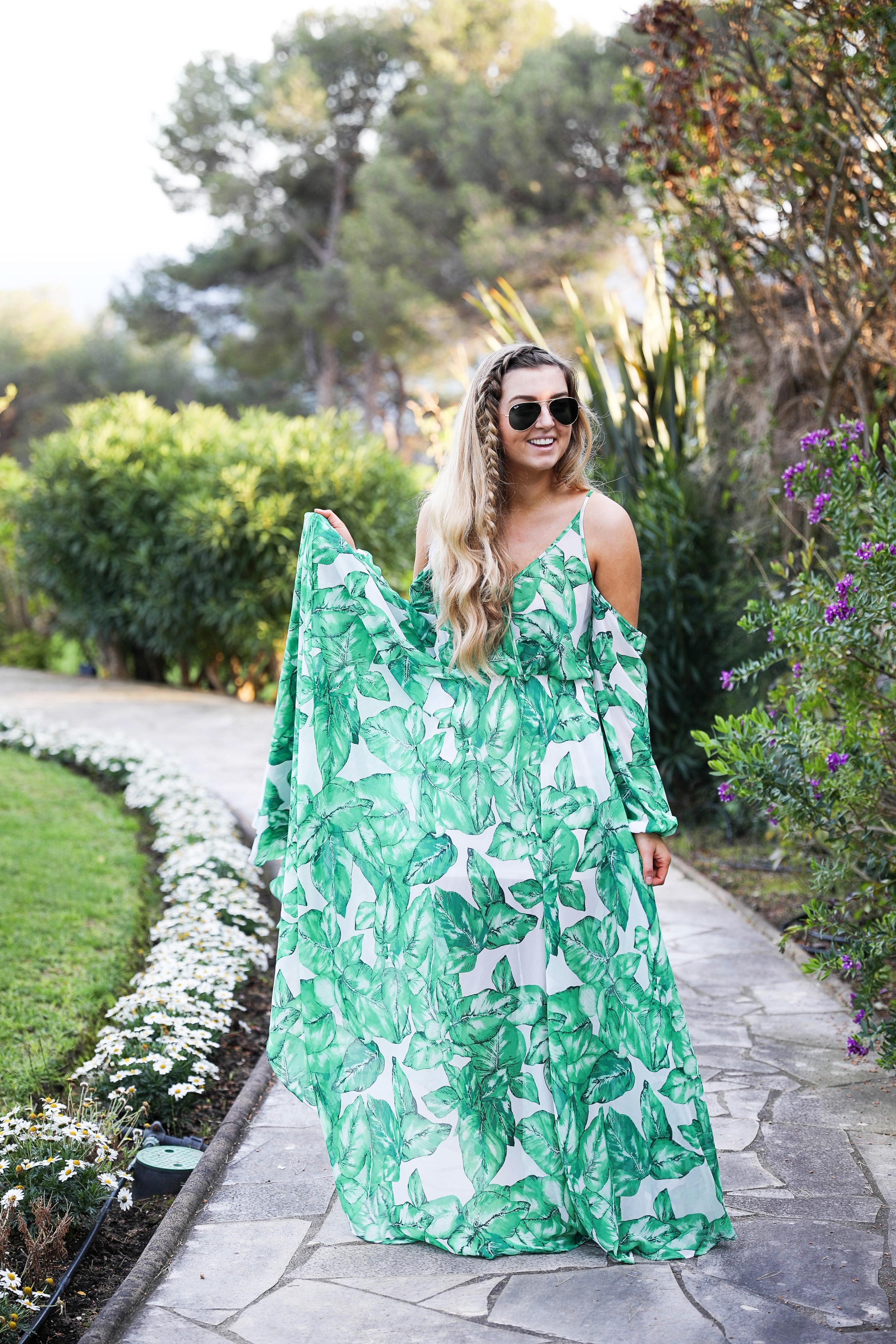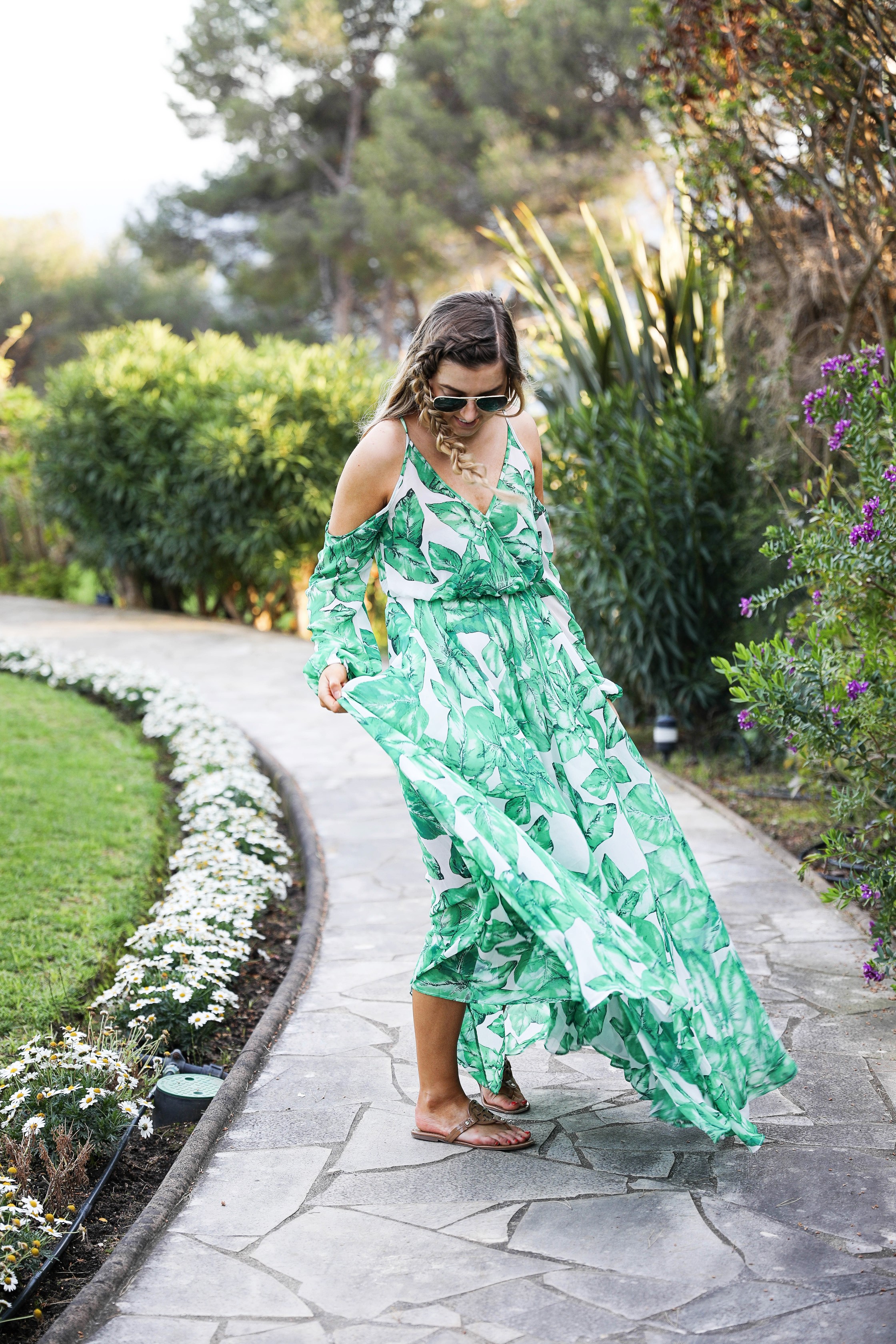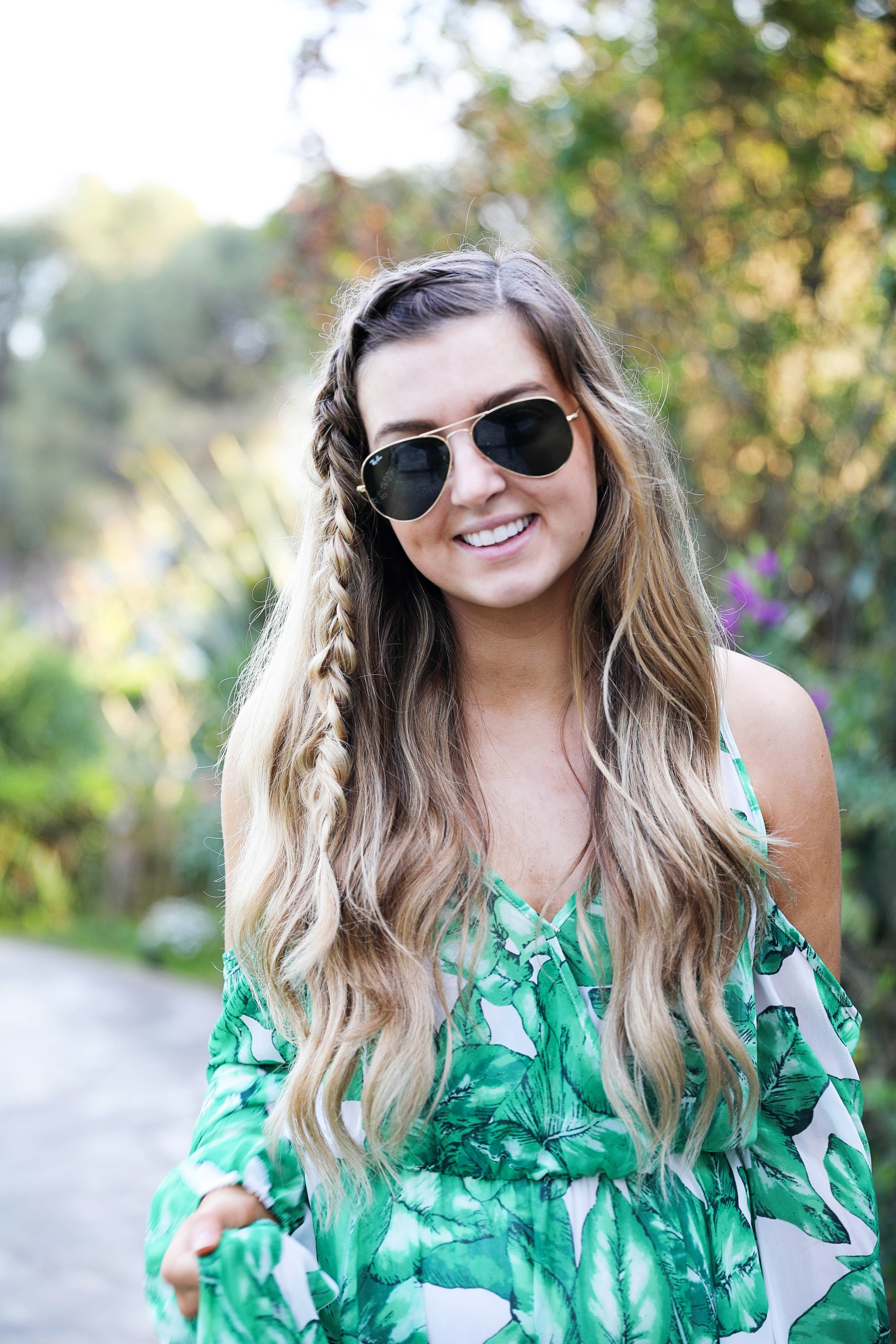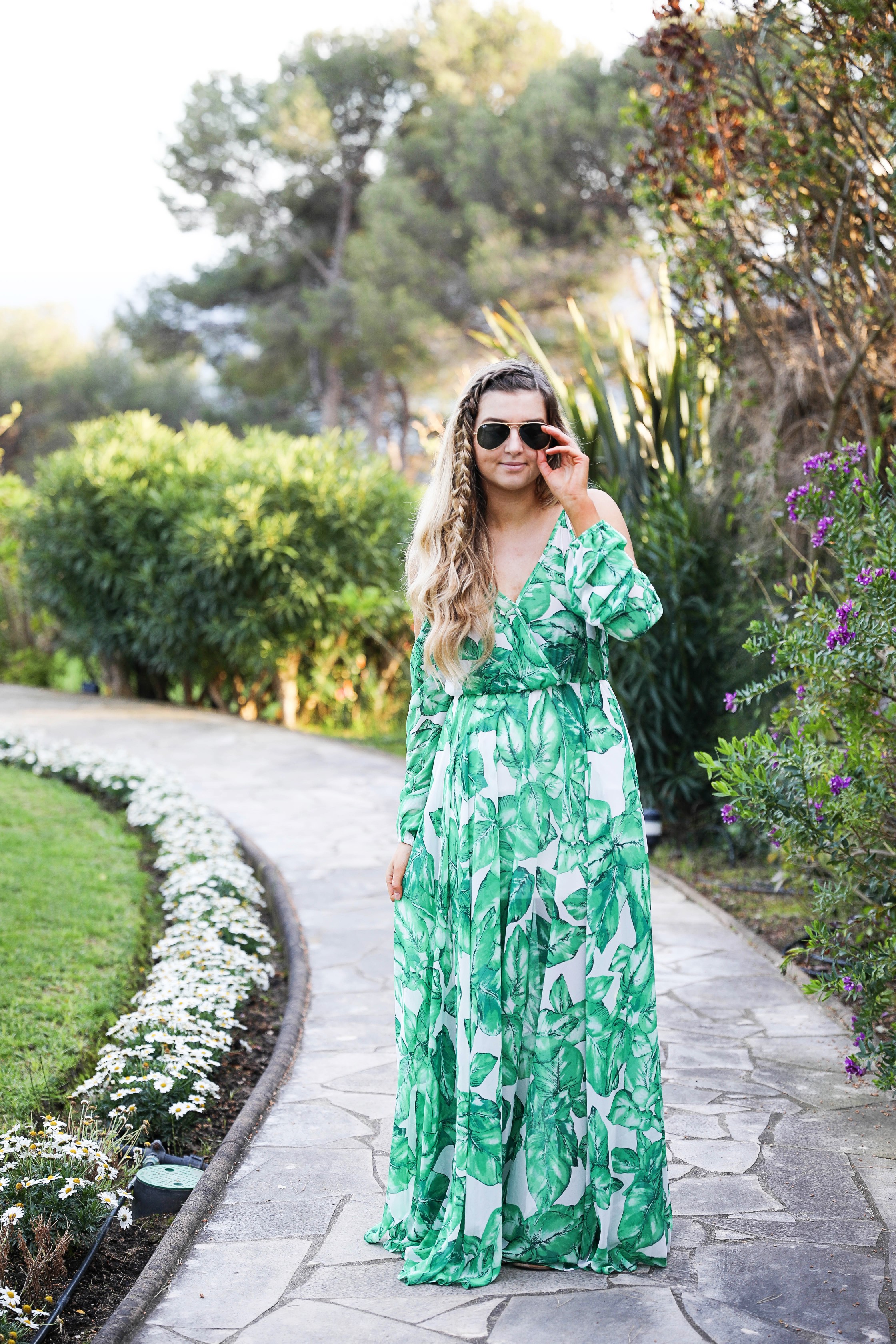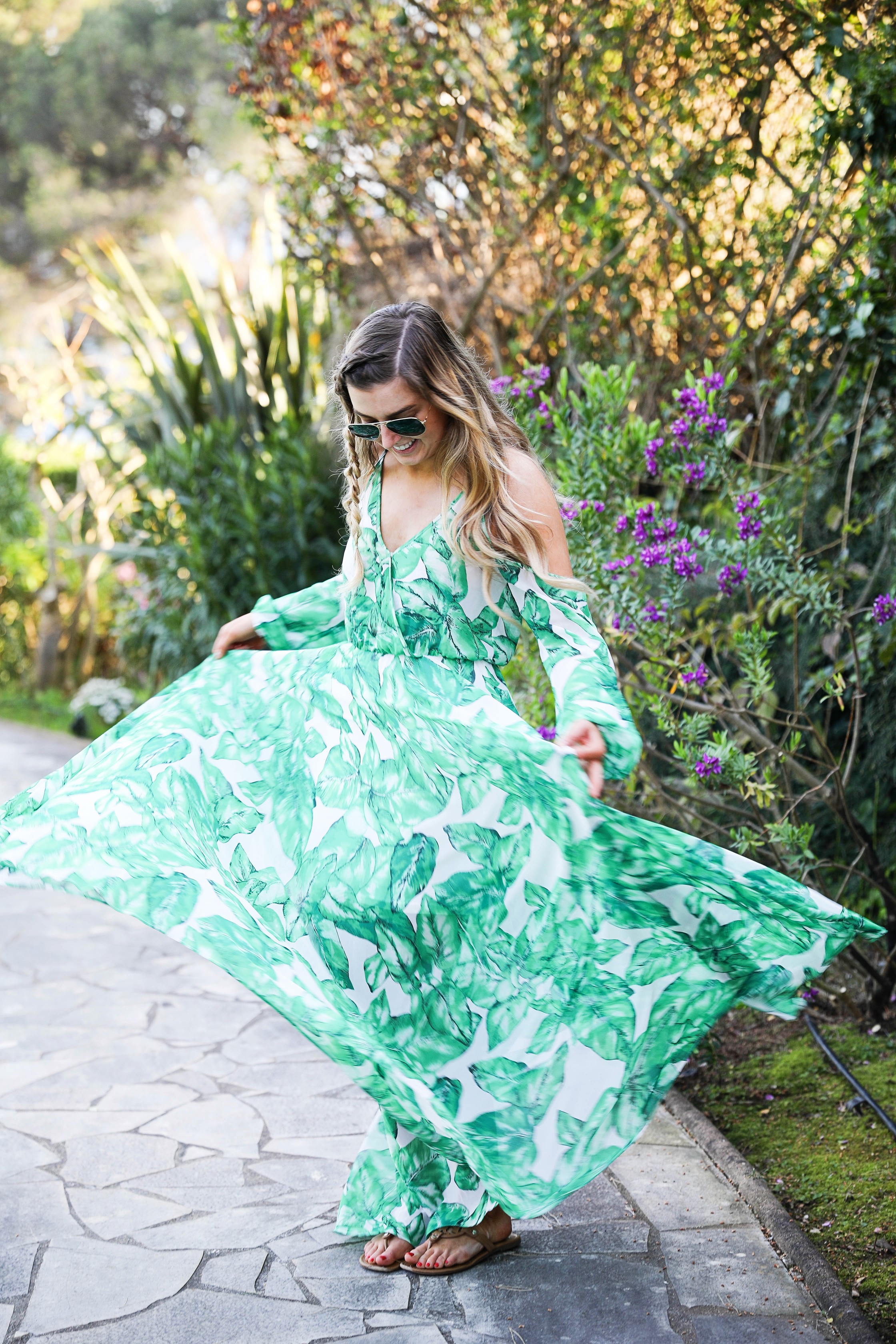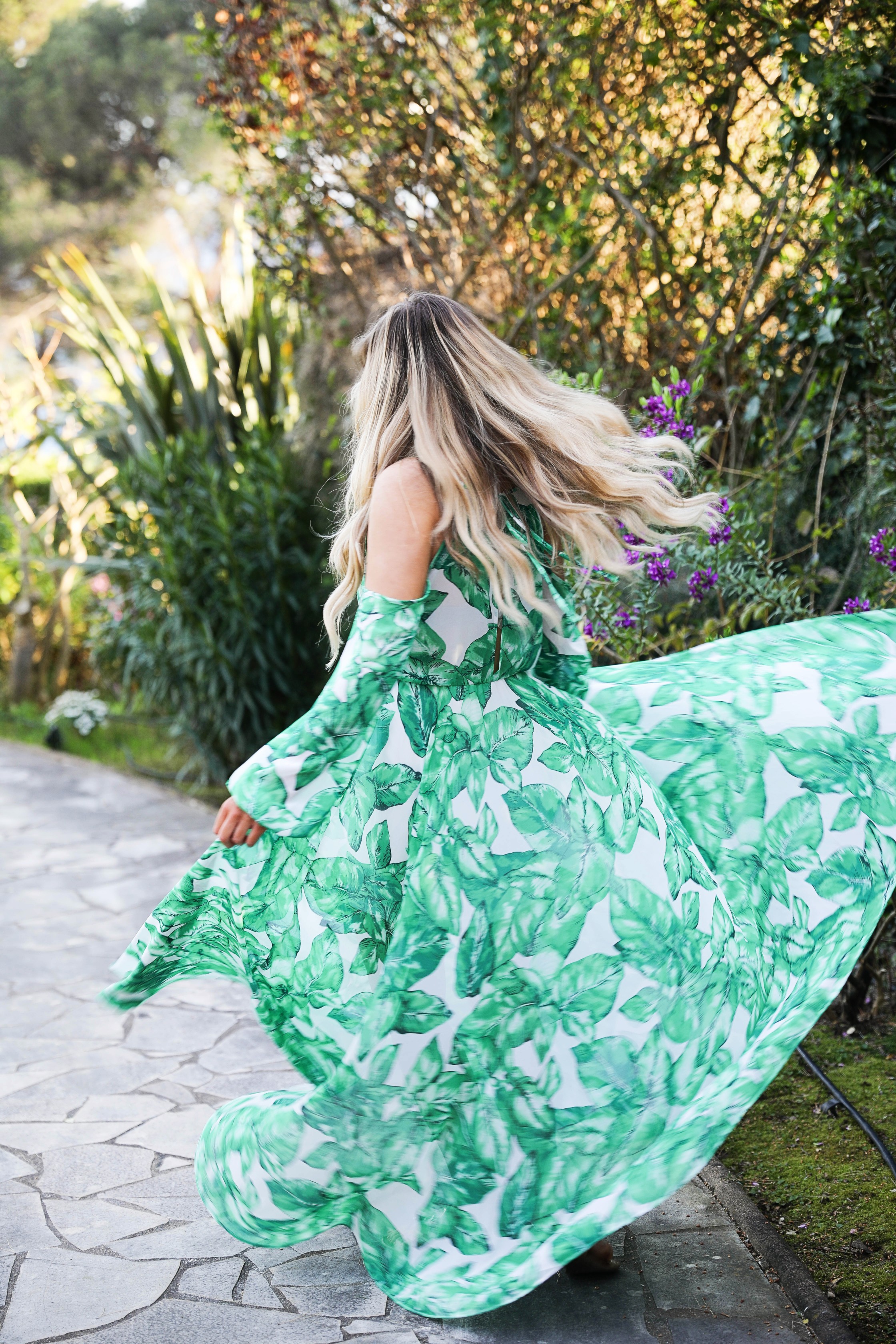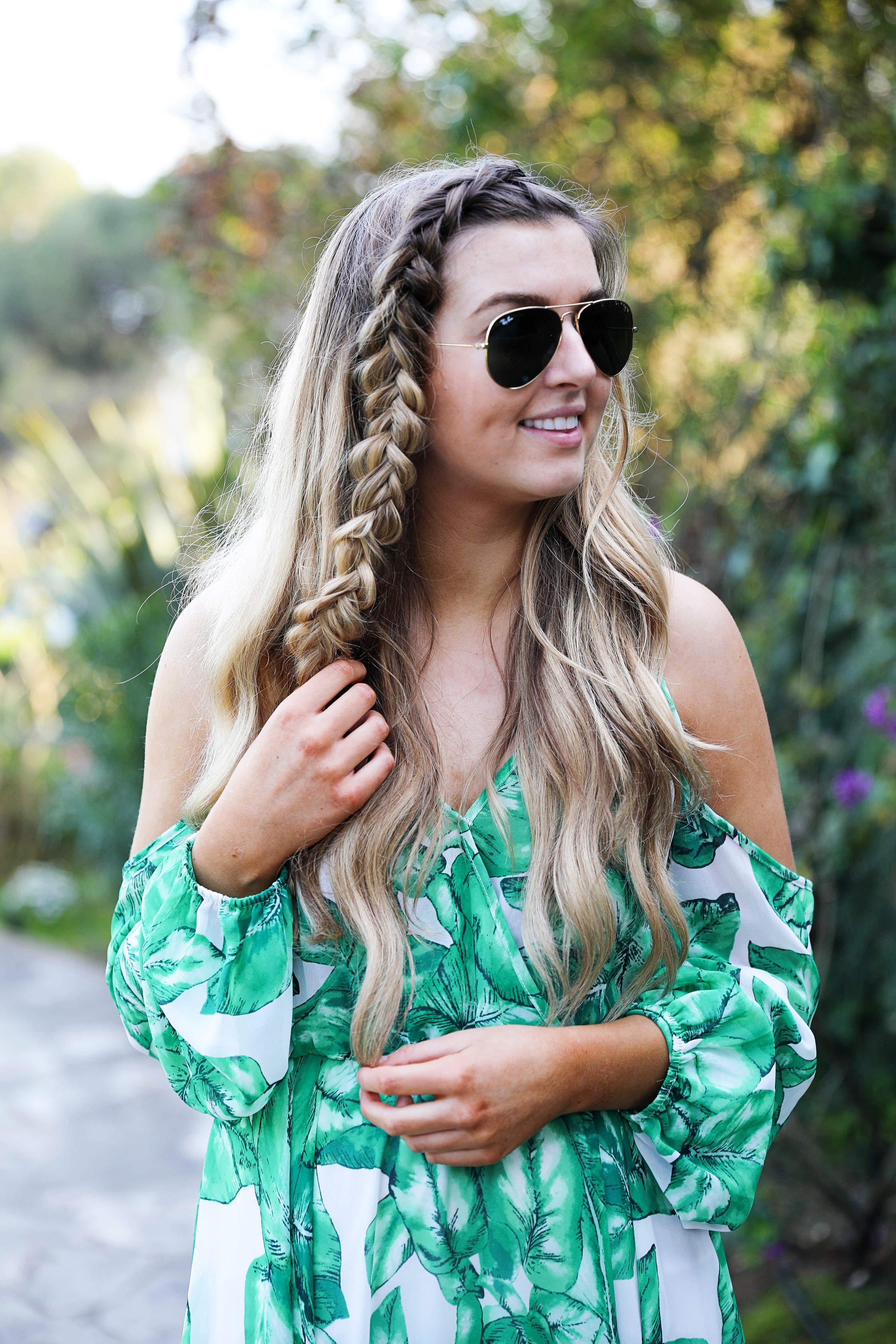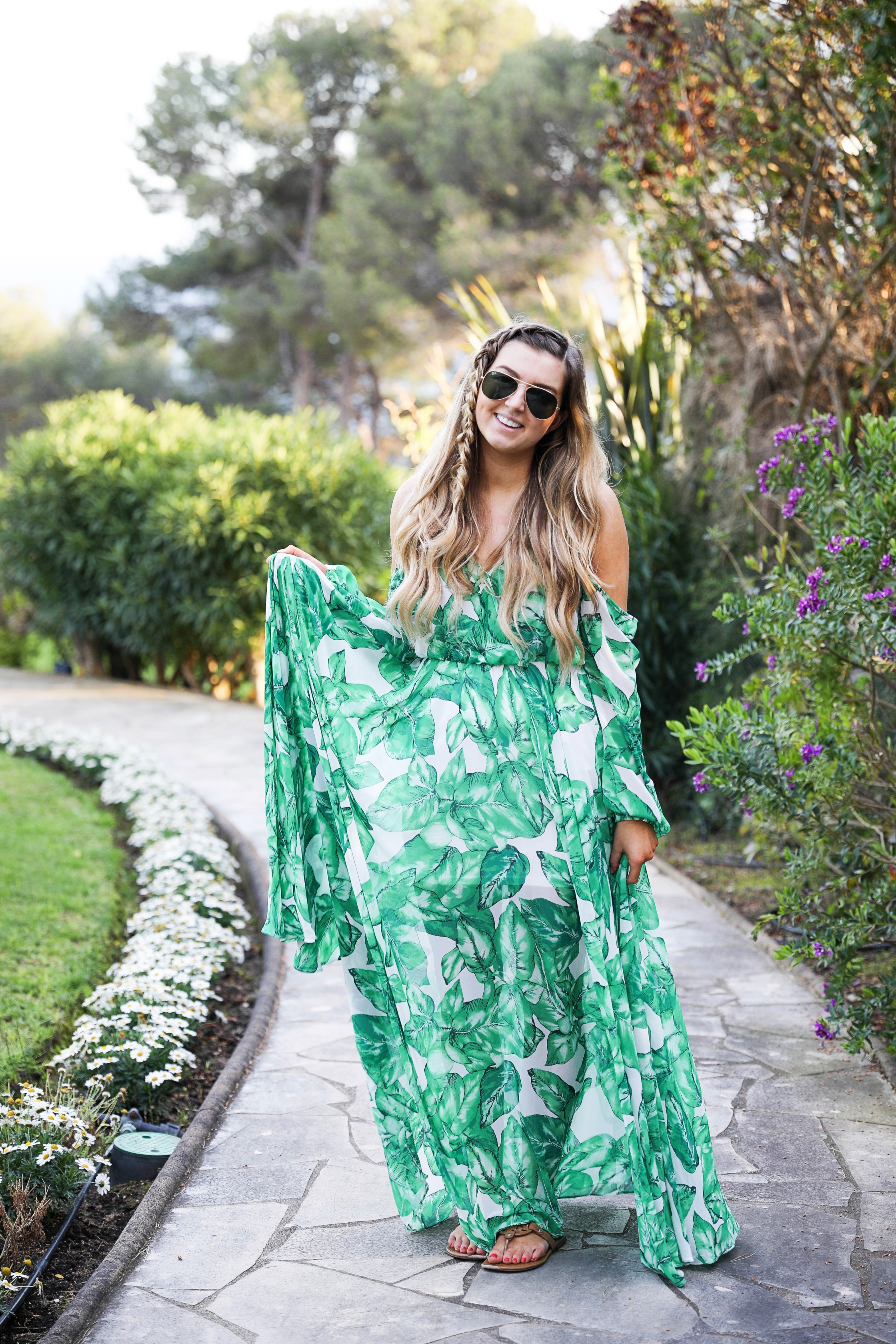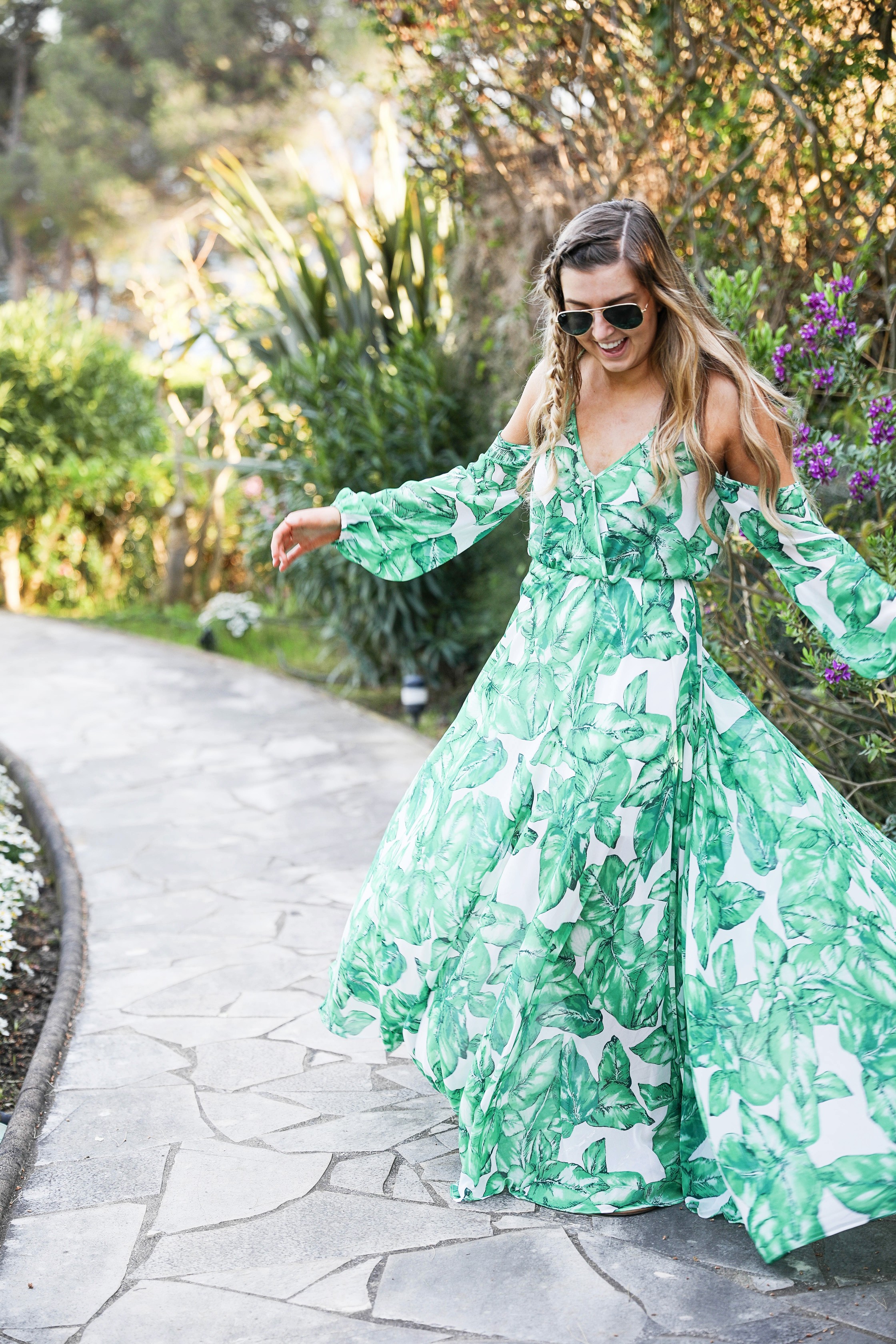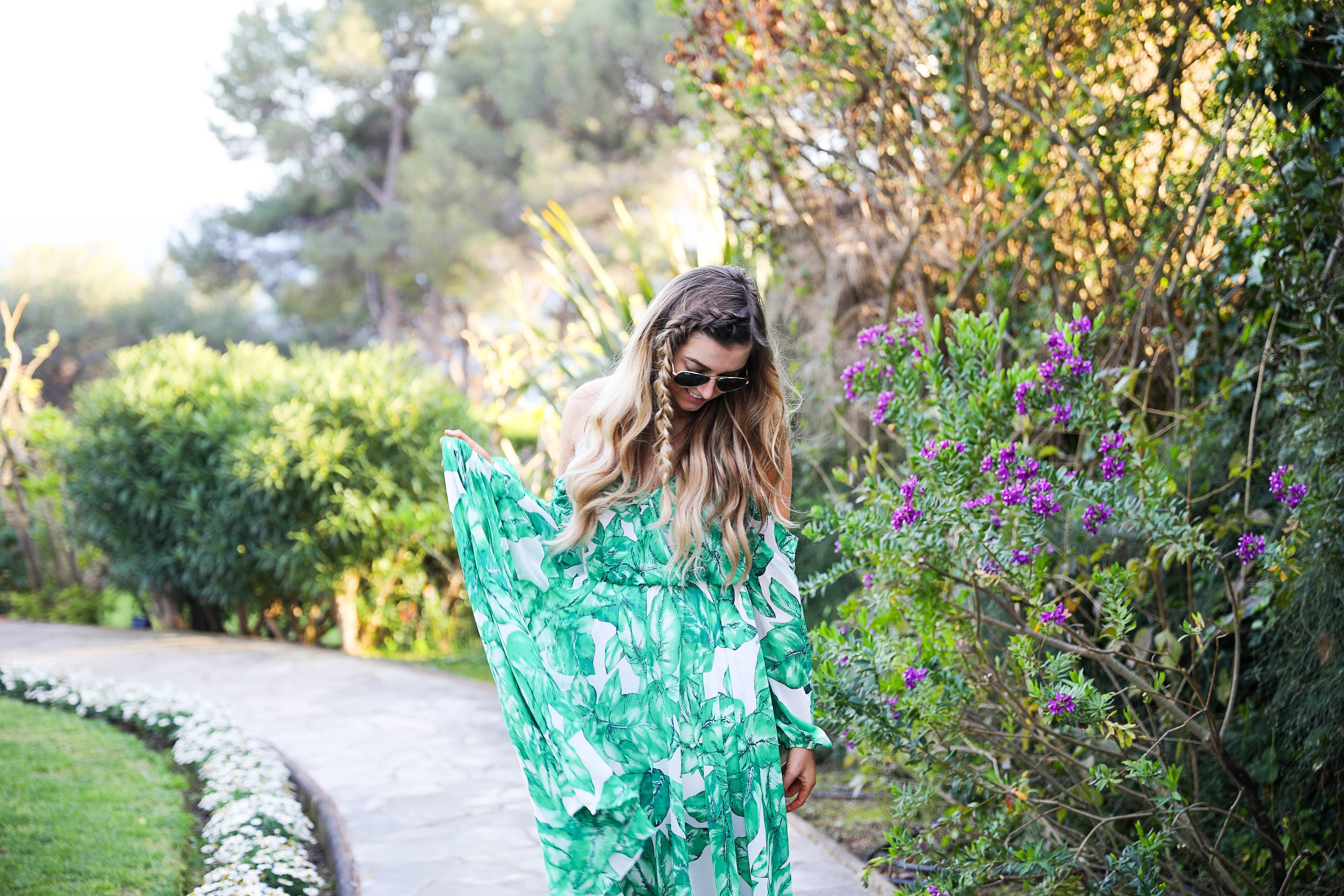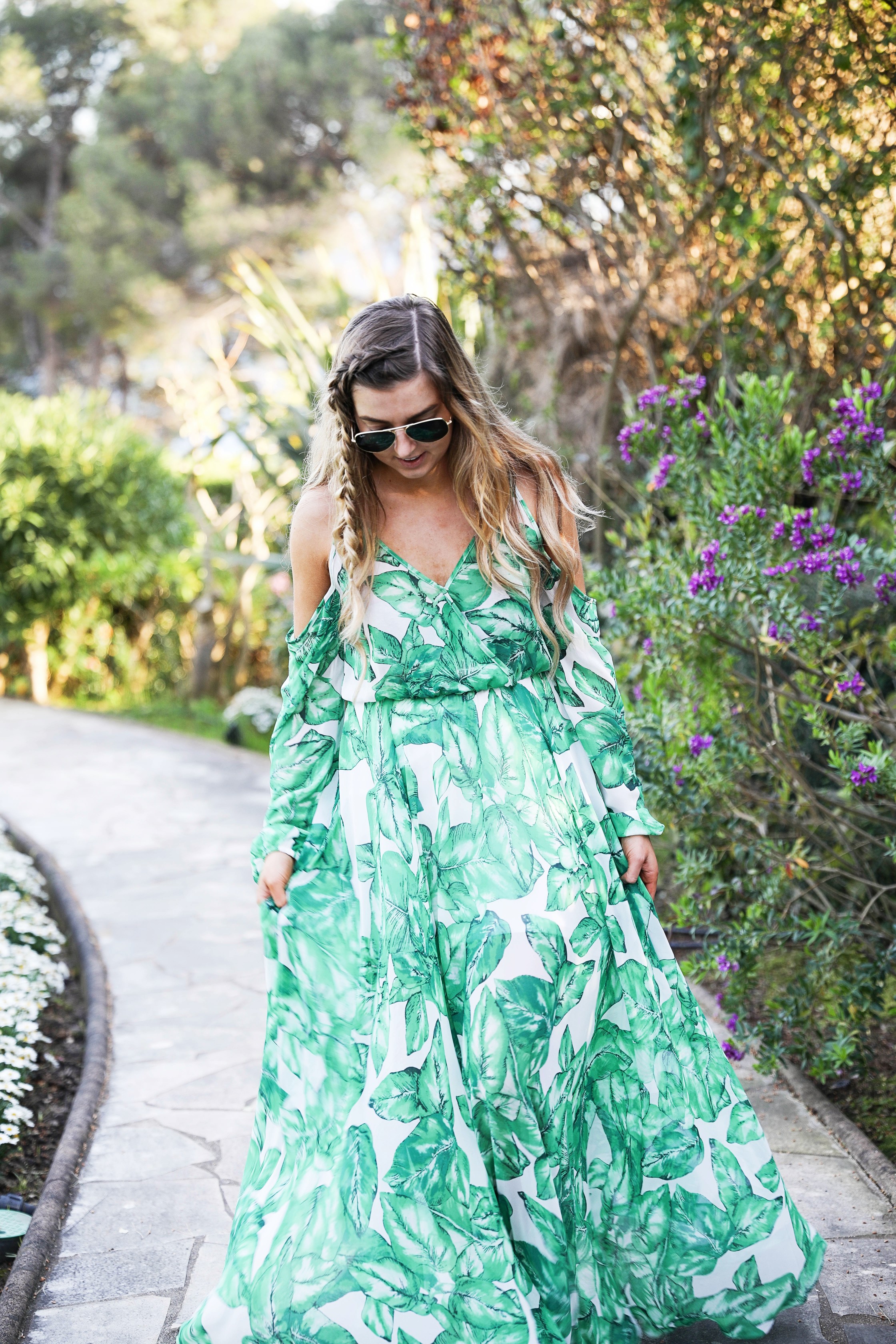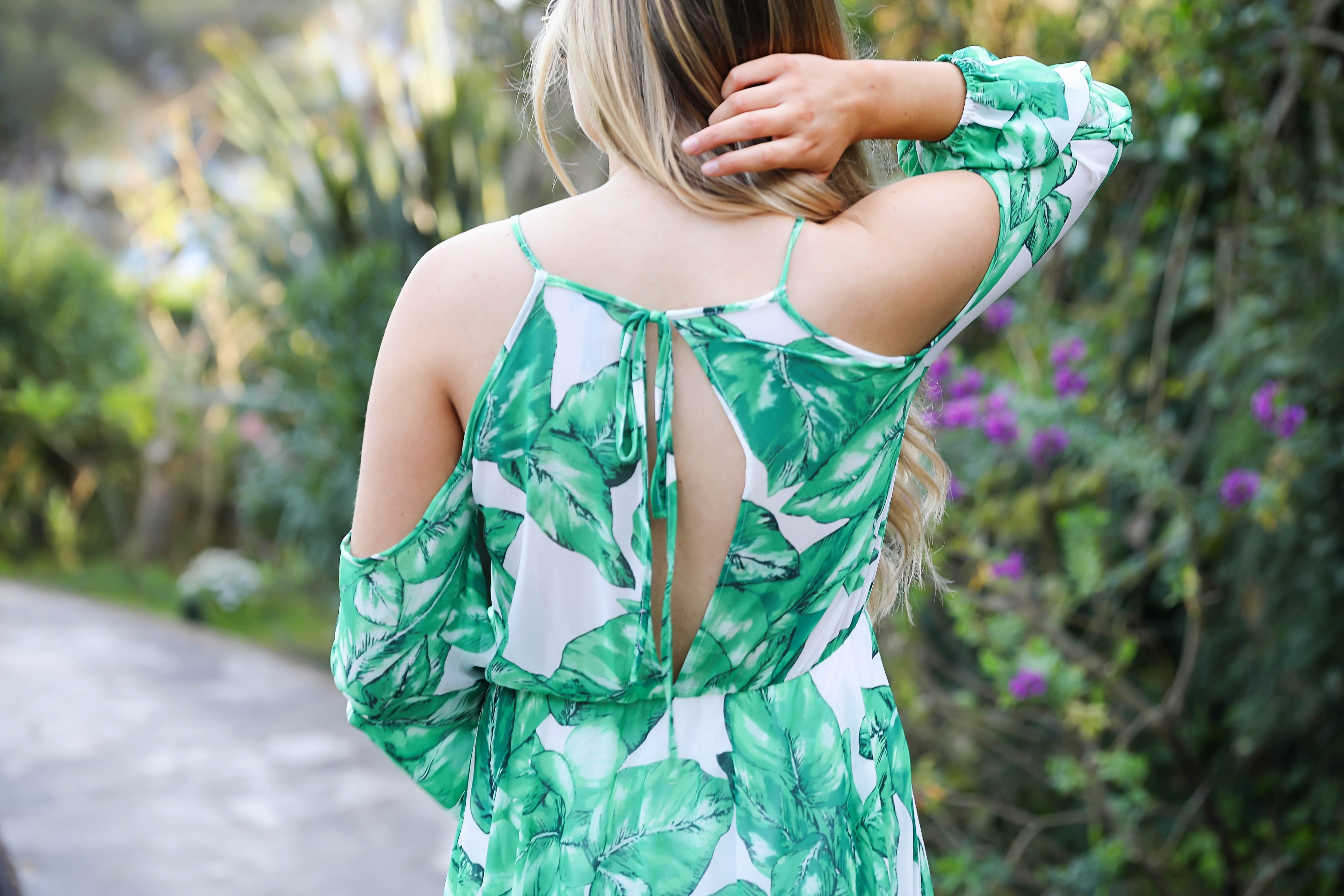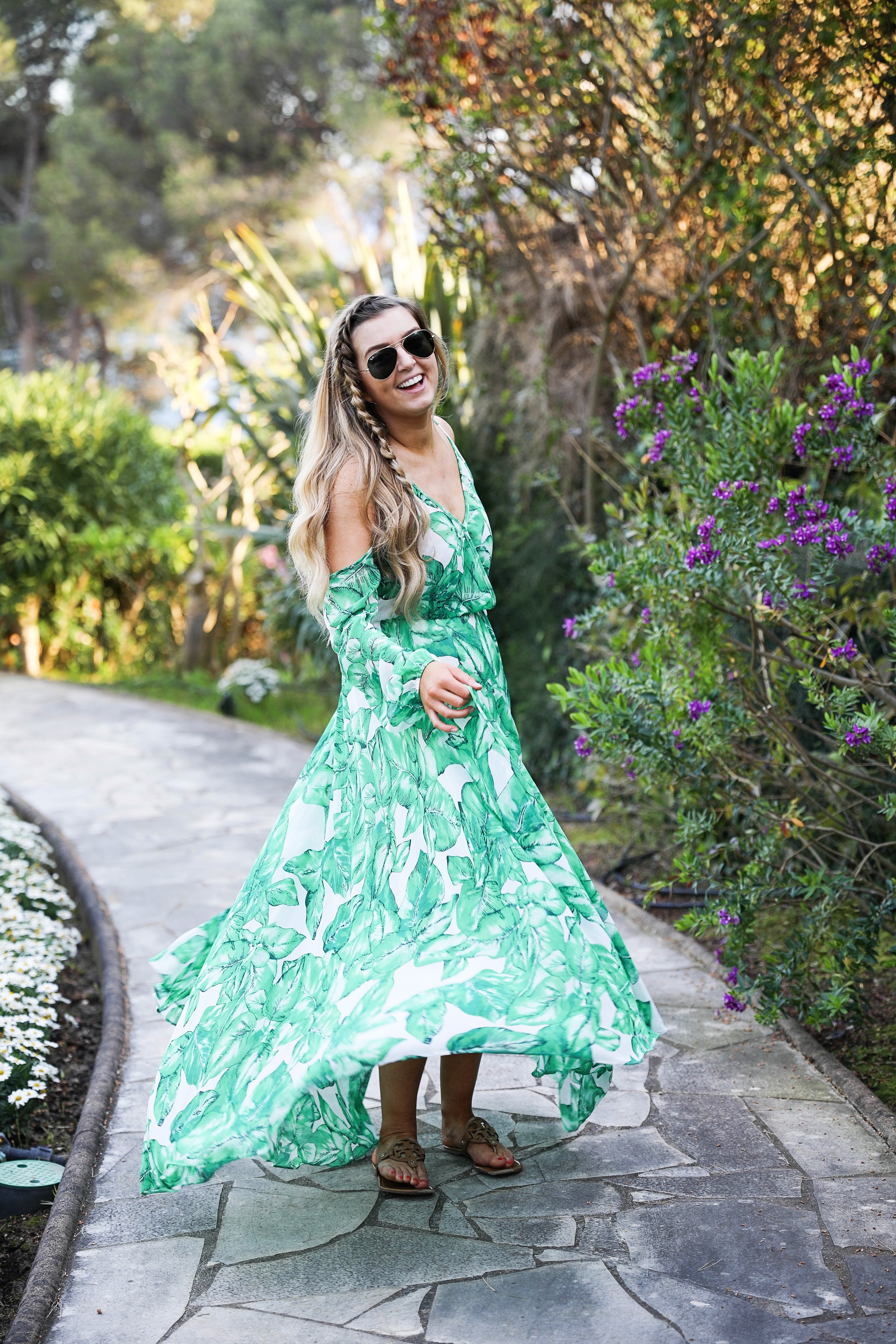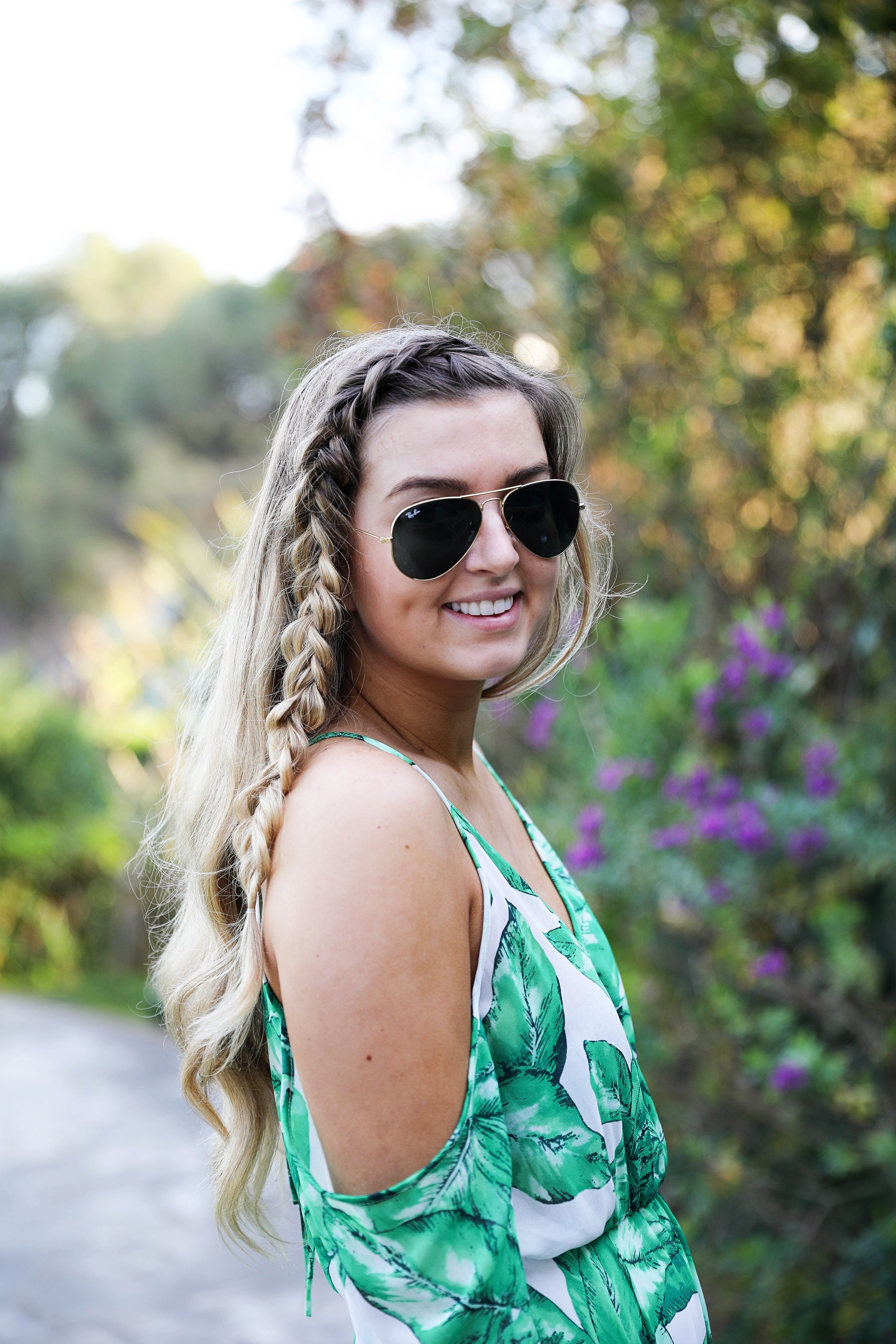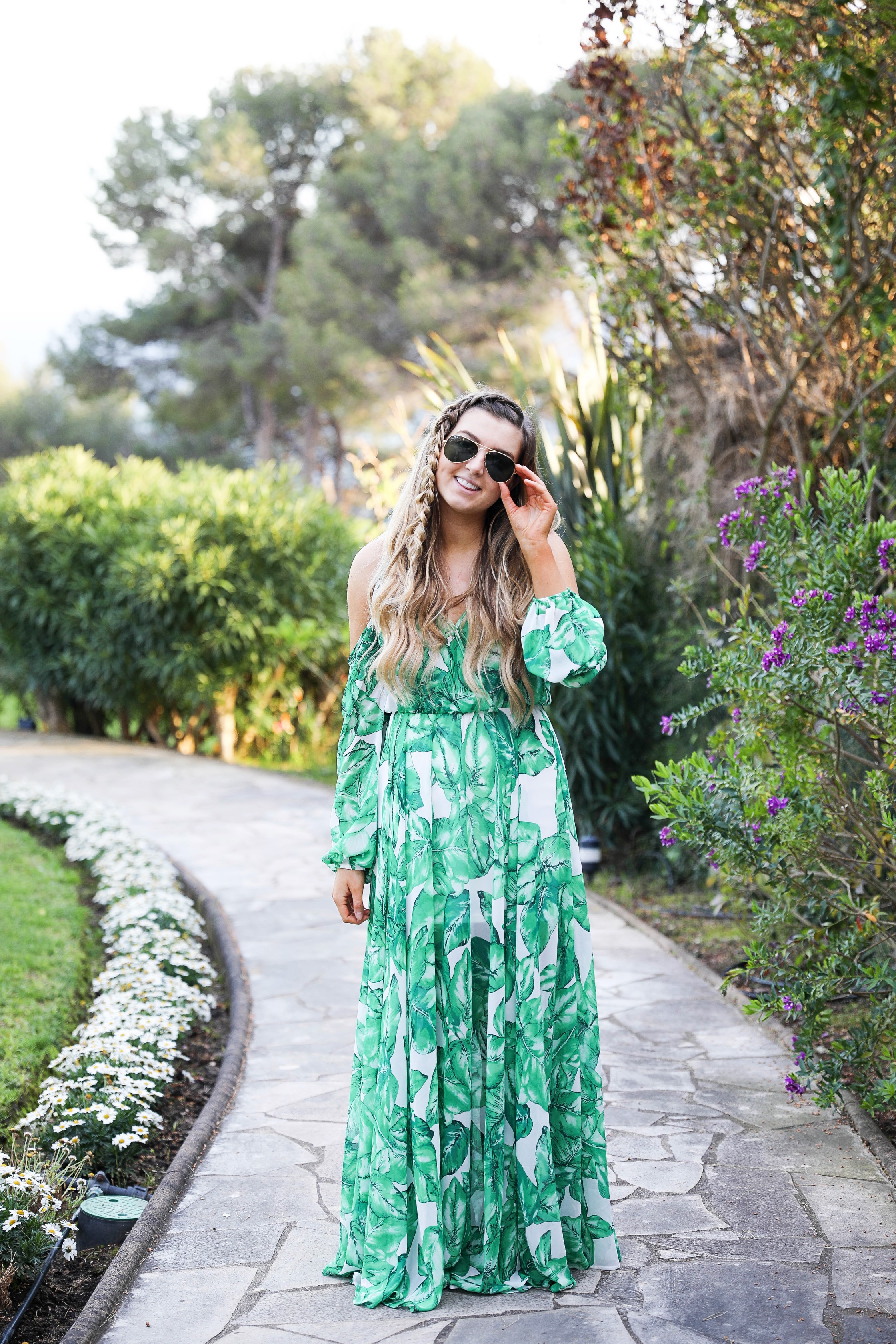 How adorable is this dress?! I featured it recently in a spring break haul and I was dying to wear it while I was in the South of France! I can't even describe the feeling of having this dress on, it's so flowy and beautiful and I just kept twirling and running around with the dress in the wind behind me! Surprisingly enough, I bought it from Forever 21! I love their stuff, but this is probably my favorite I have ever bought! I think this one looks a lot like a Show Me Your Mumu dress.
Our property in Nice, France was beautiful! We stayed at the Grand-Hotel du Cap-Ferrat and it was amazing! I shot most of the outfits you'll see the rest of the week there. Our house was on an acre of land and there were so many beautiful spots! I love the amount of flowers and greenery growing everywhere. Not to mention, our house was the prettiest pale pink color (you'll see photos later this week)!
As I'm writing this I am currently sitting on a plane on the runway at Chicago O'Hare International Airport. It's 6:12 p.m. on Monday and our flight was supposed to take off at 5:00, but we're having engine trouble. Throughout this whole trip I've taken a total of five planes, two trains, and endless cars to get around. This is the first time we've had any trouble so I feel like I shouldn't complain, but I am so ready to get home since this is our last flight (from Chicago to Kansas City). Ah I just want to be in my own bed haha! So I thought I might as well schedule out this post while I'm waiting.
Get ready for a fun week of posts shot in France!
xoxo,
Lauren Emily Lindmark
Copyright © 2017 dailydoseofcharm.com