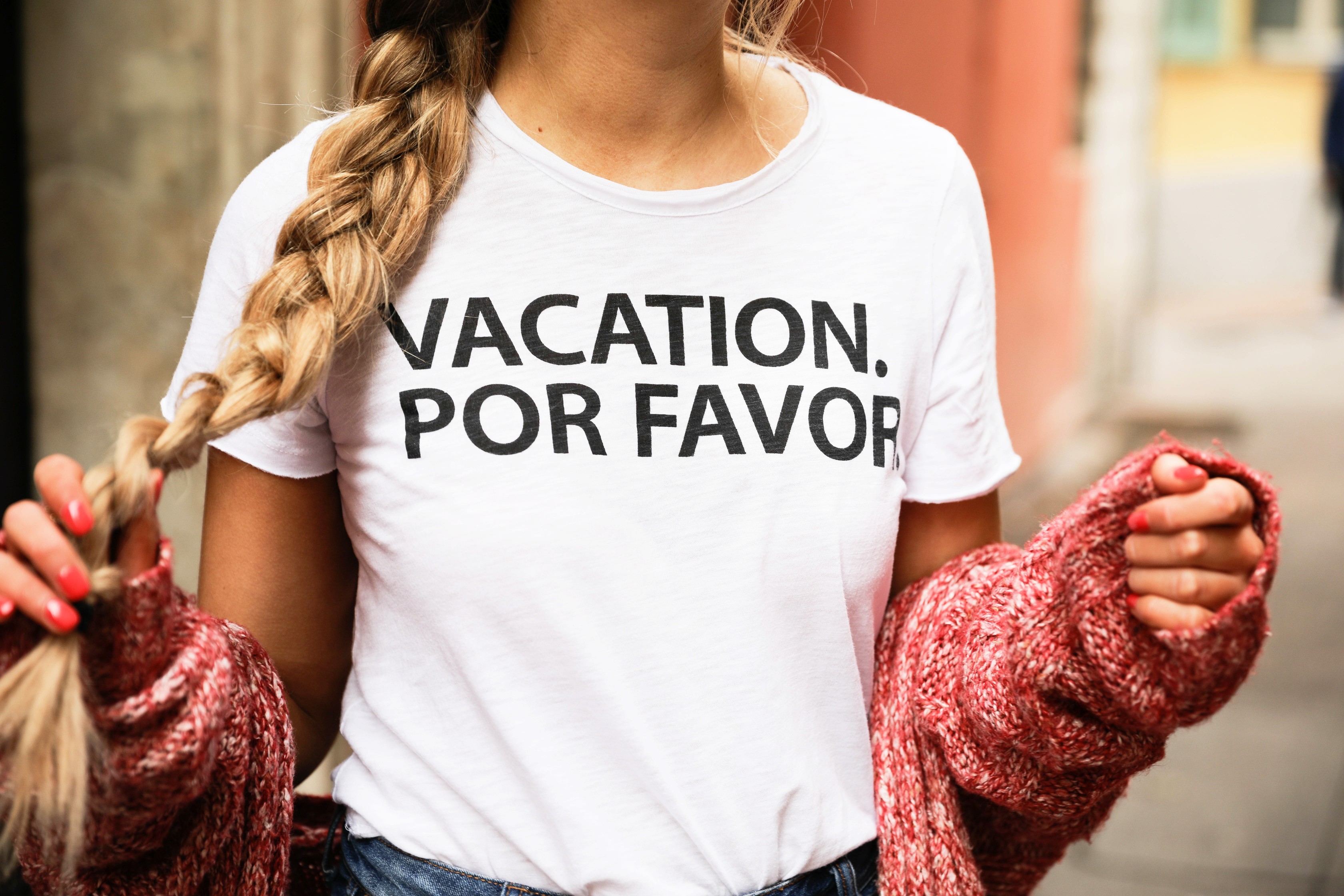 Vacation Por Favor | Nice, France OOTD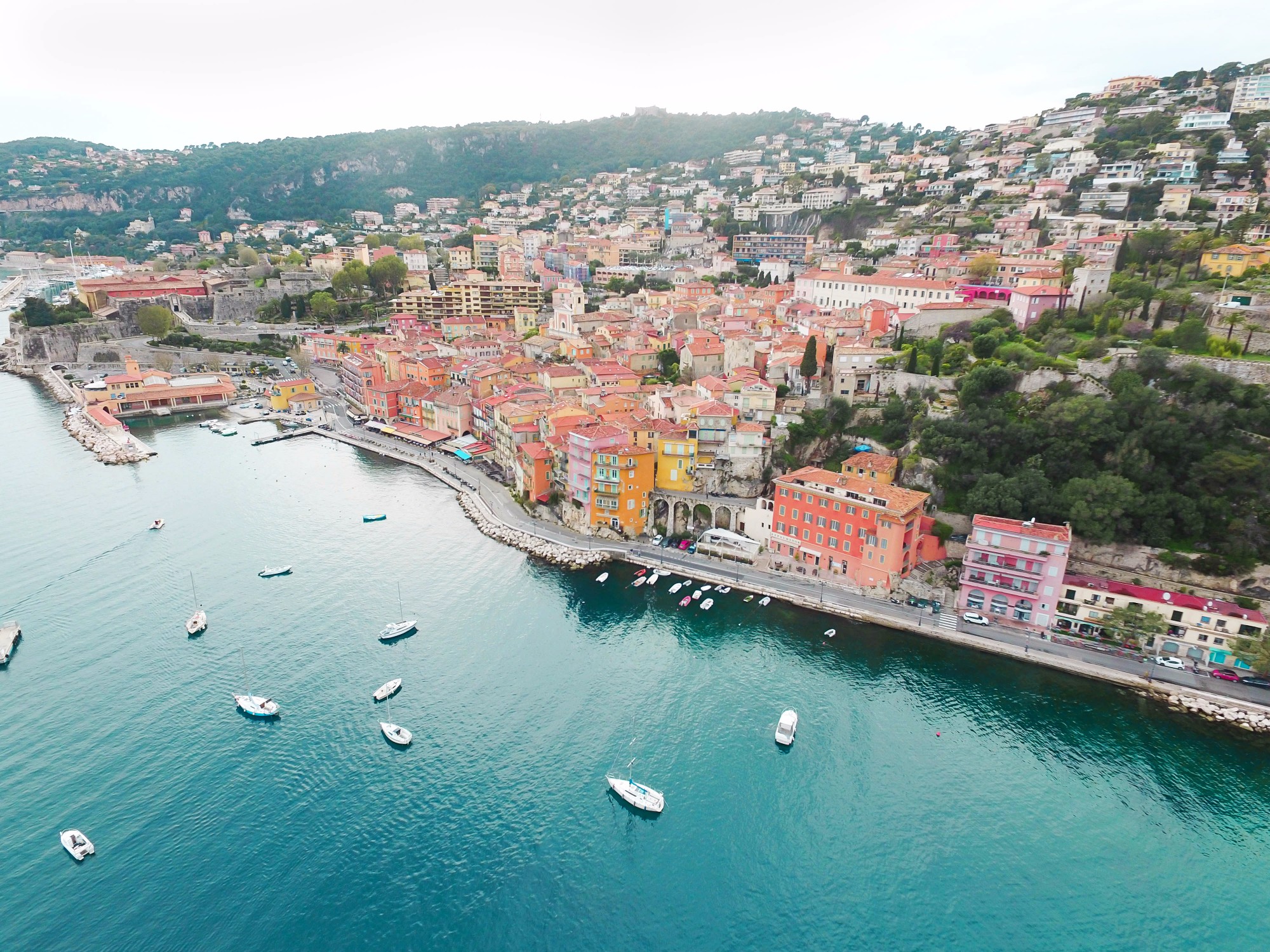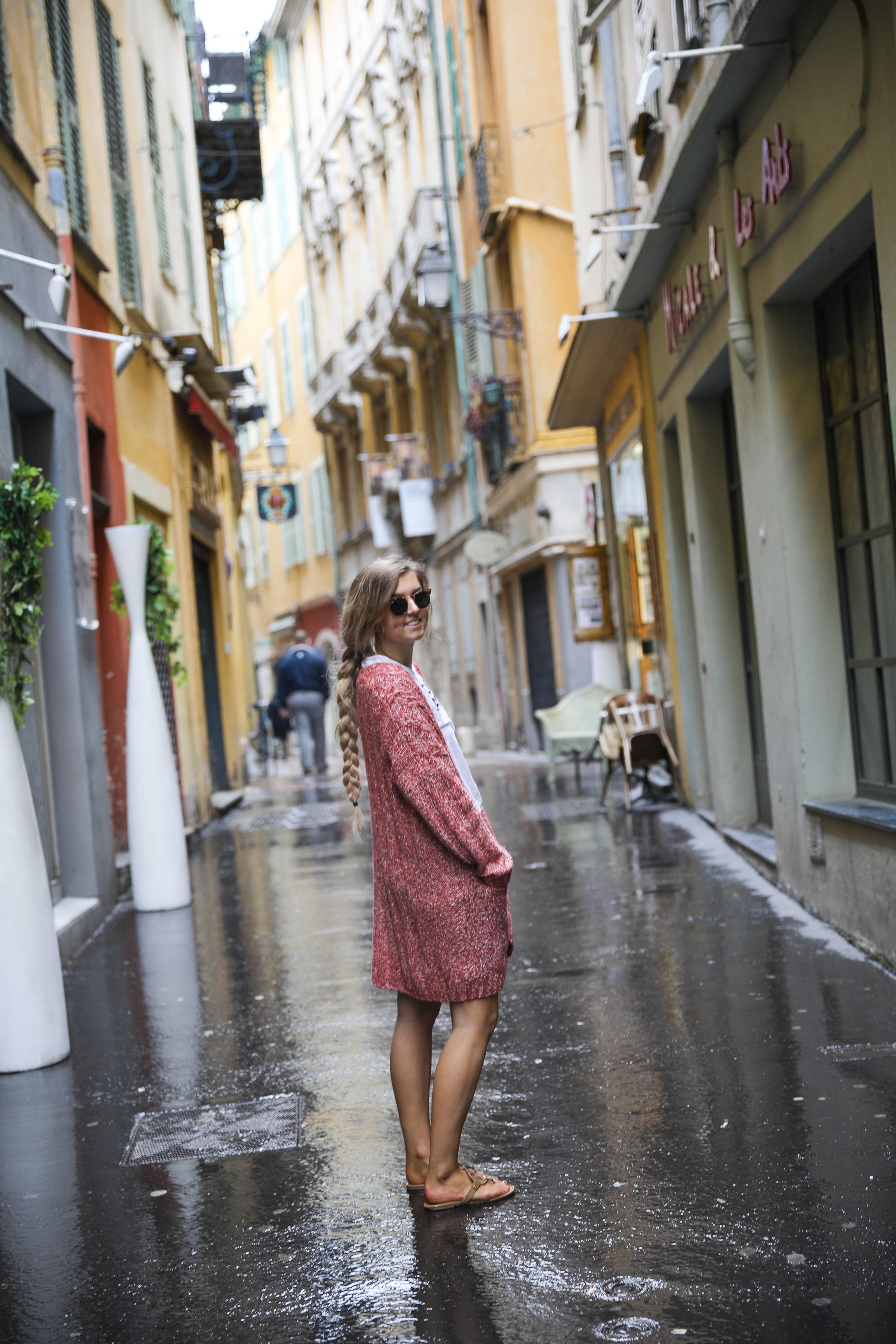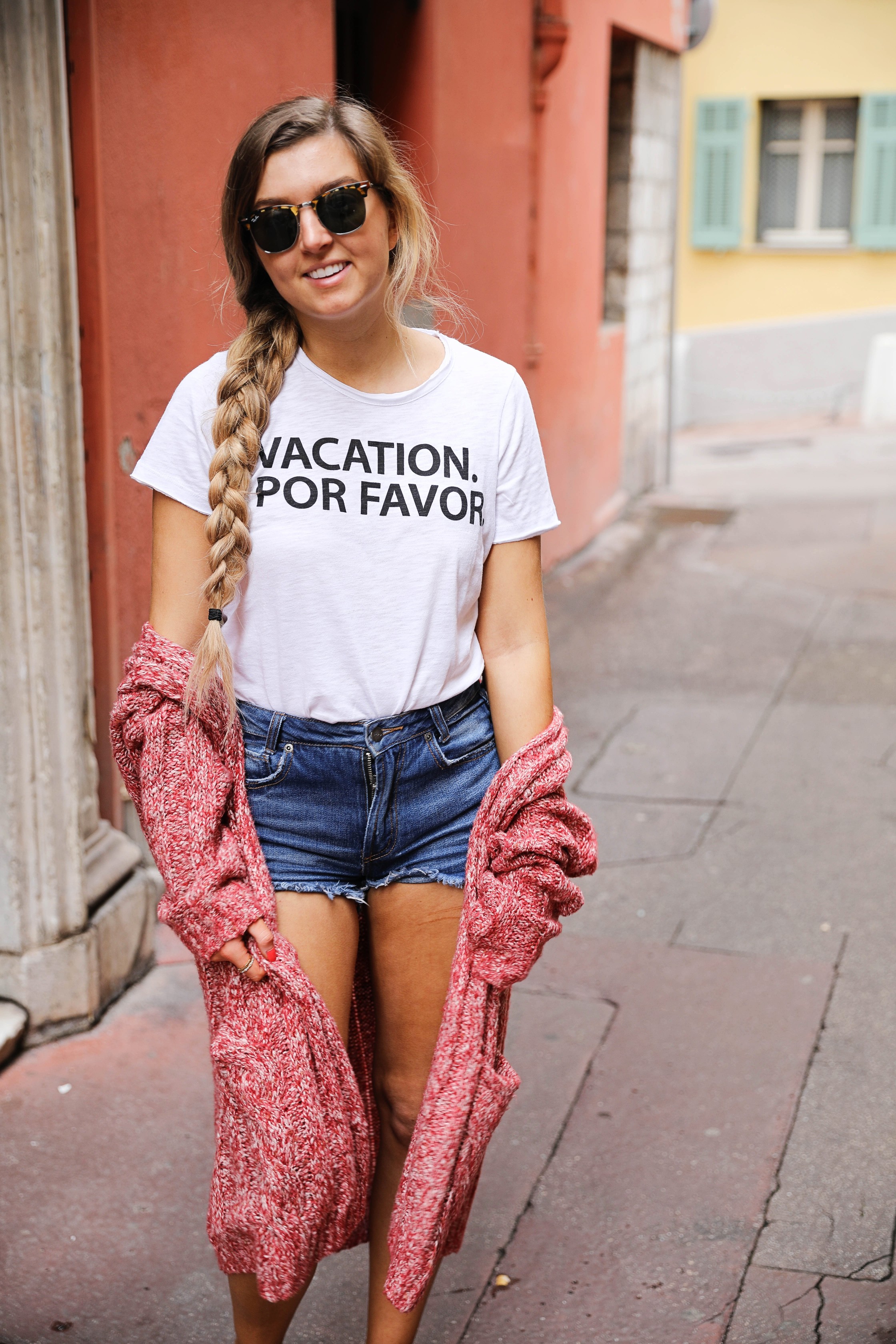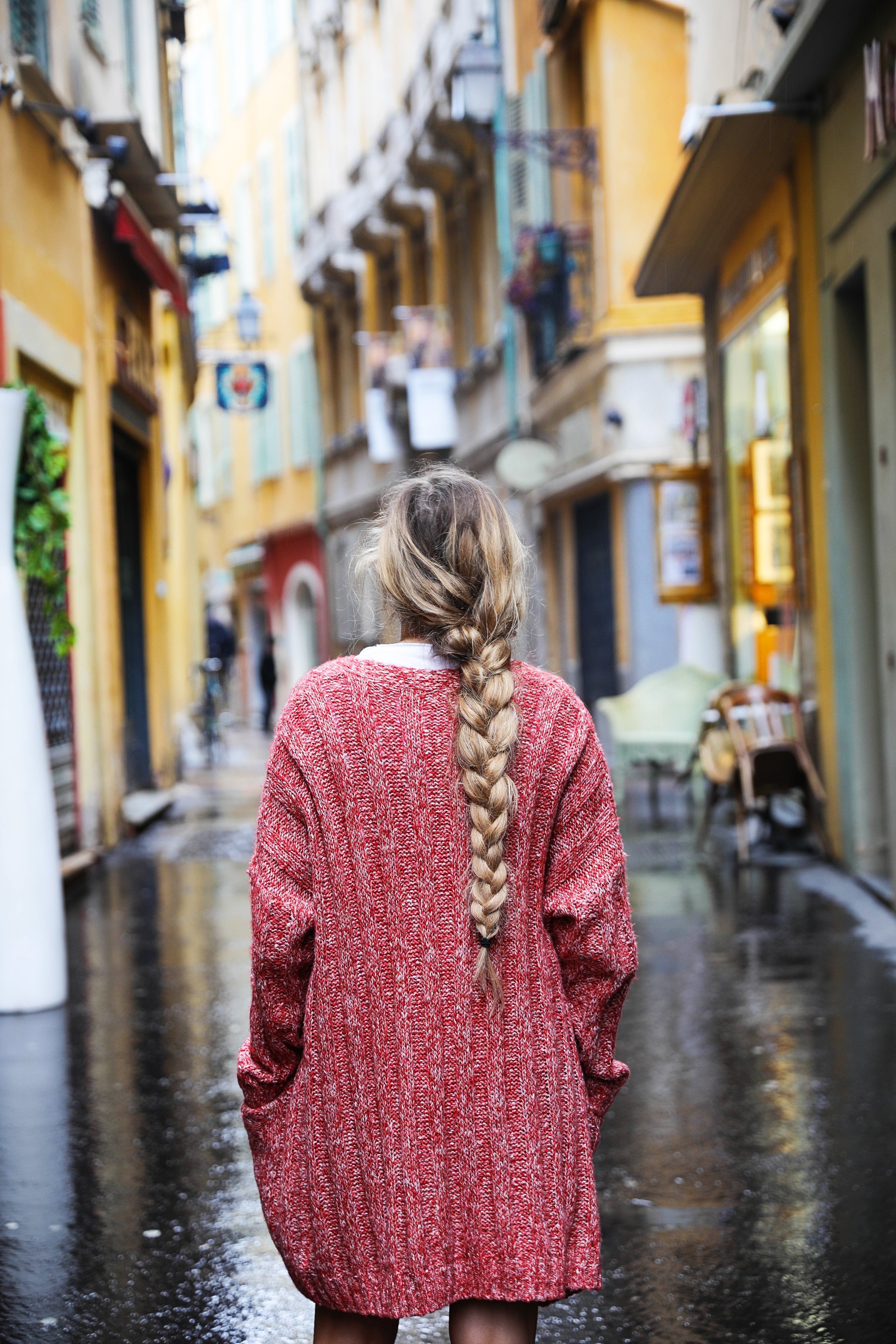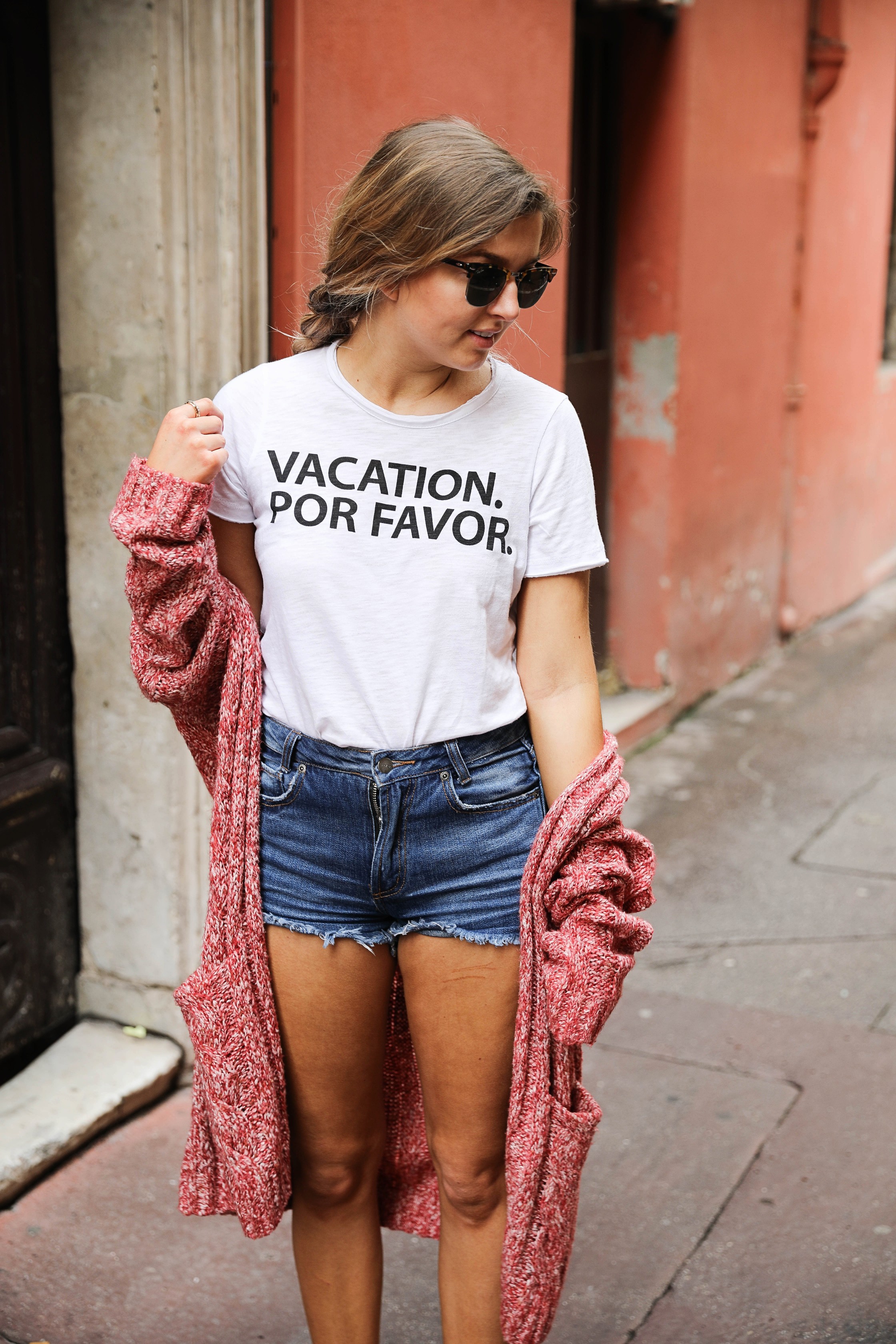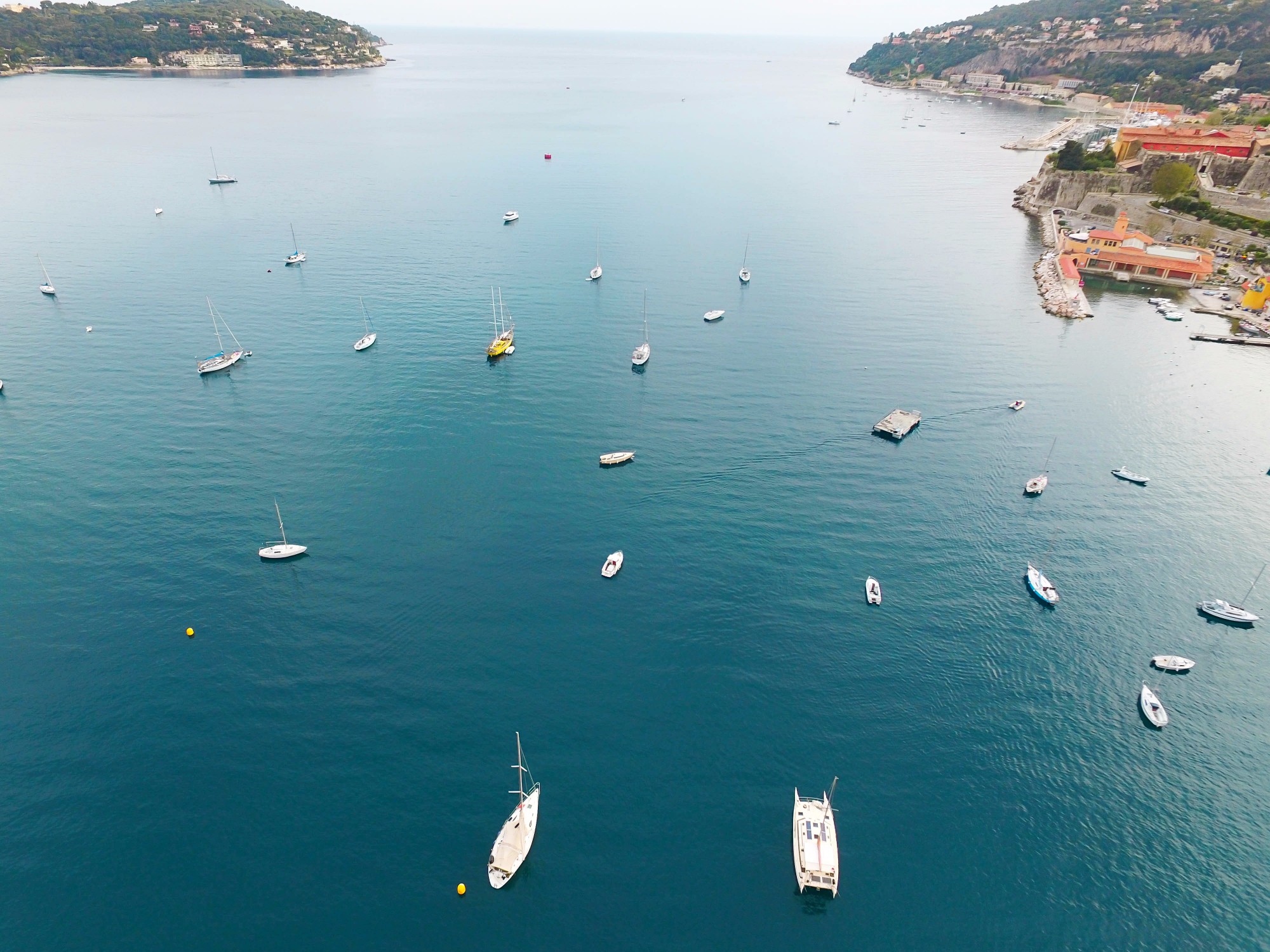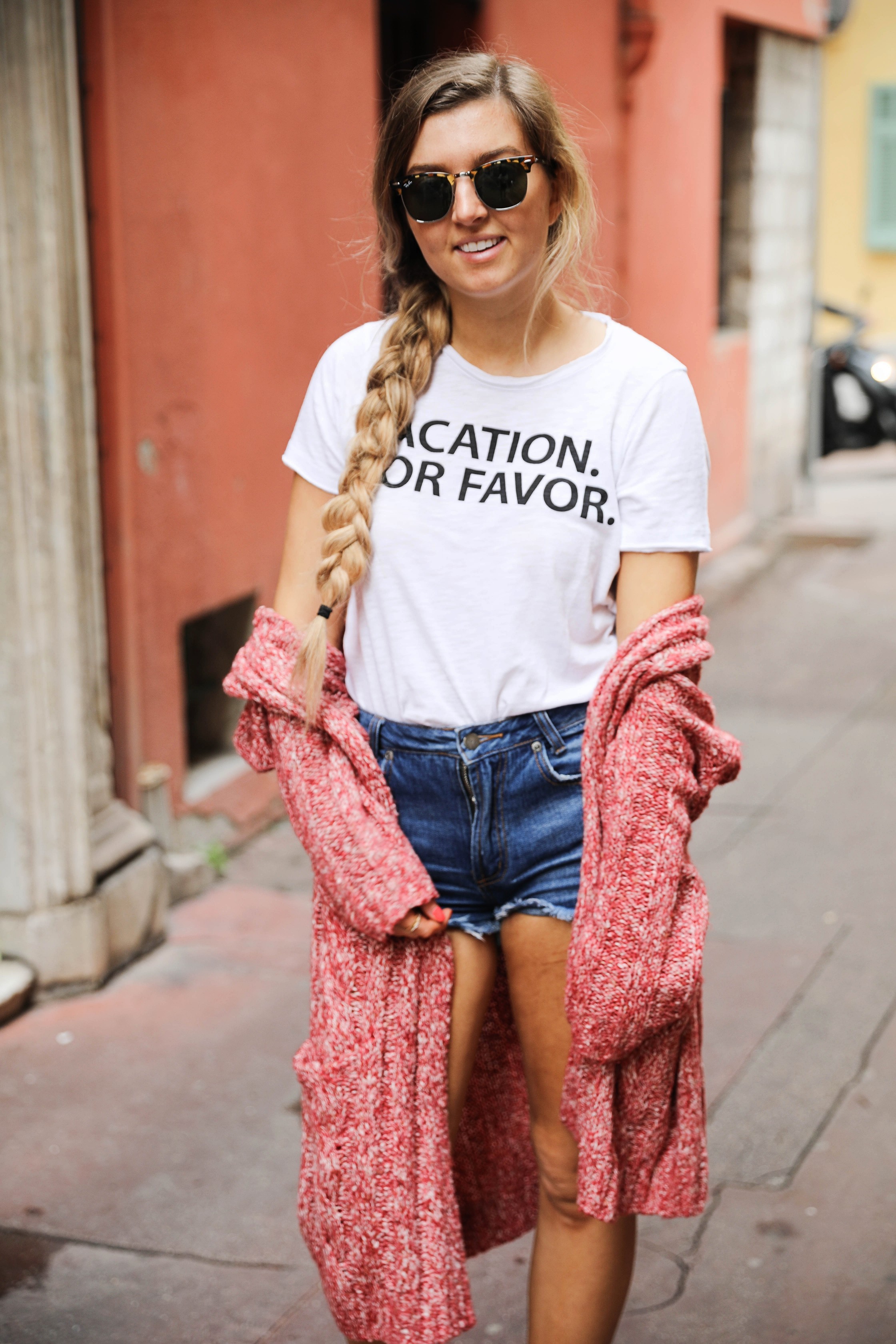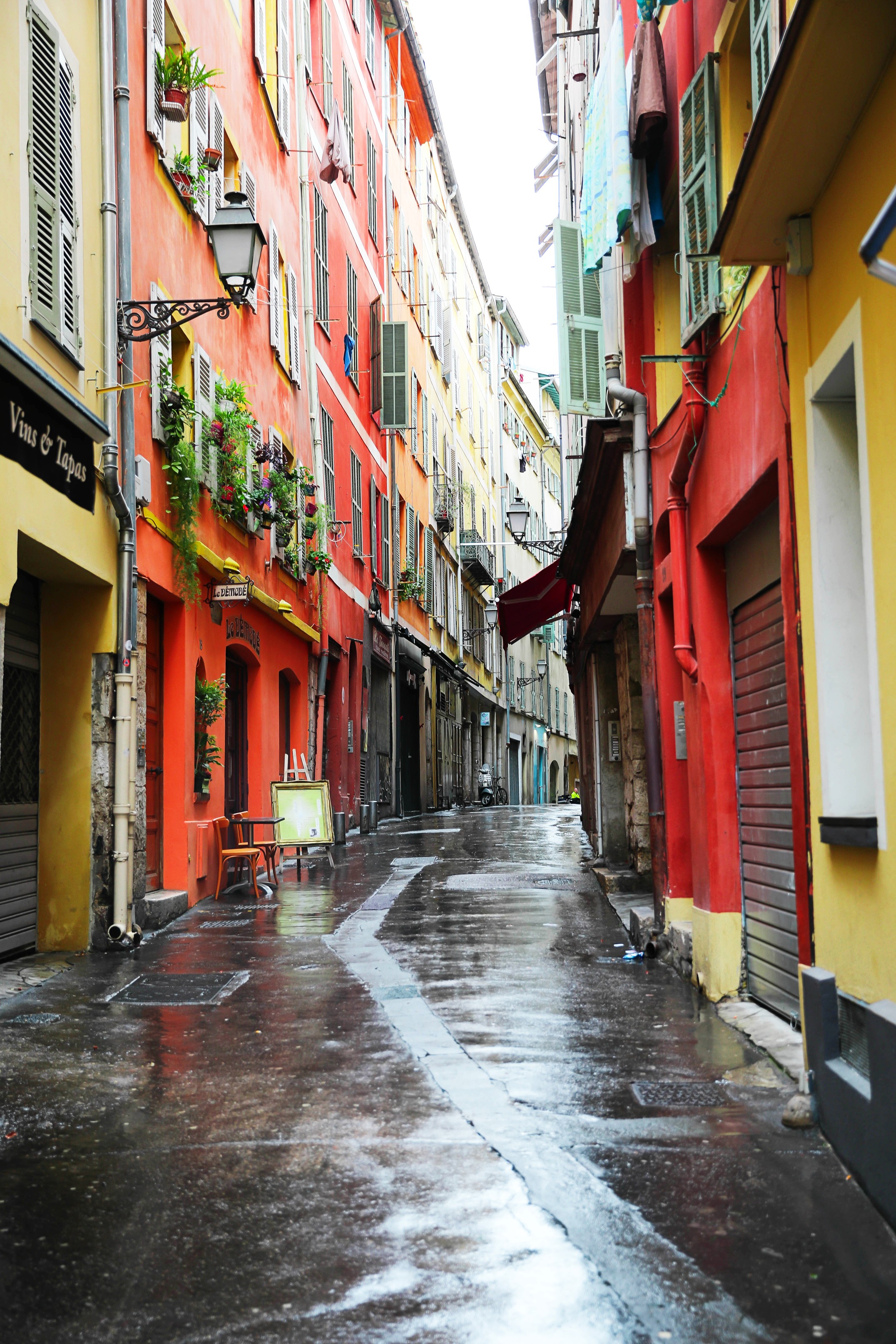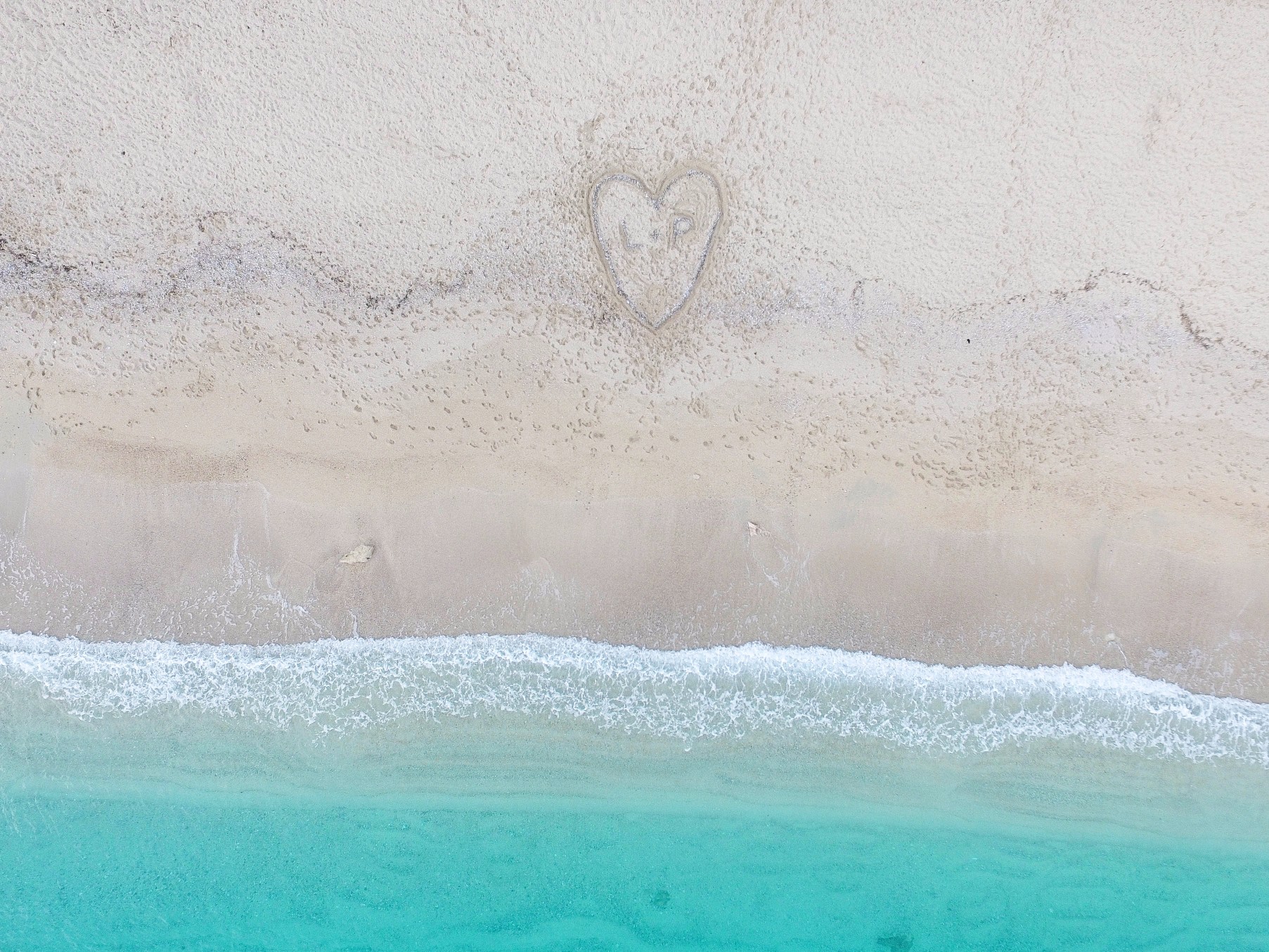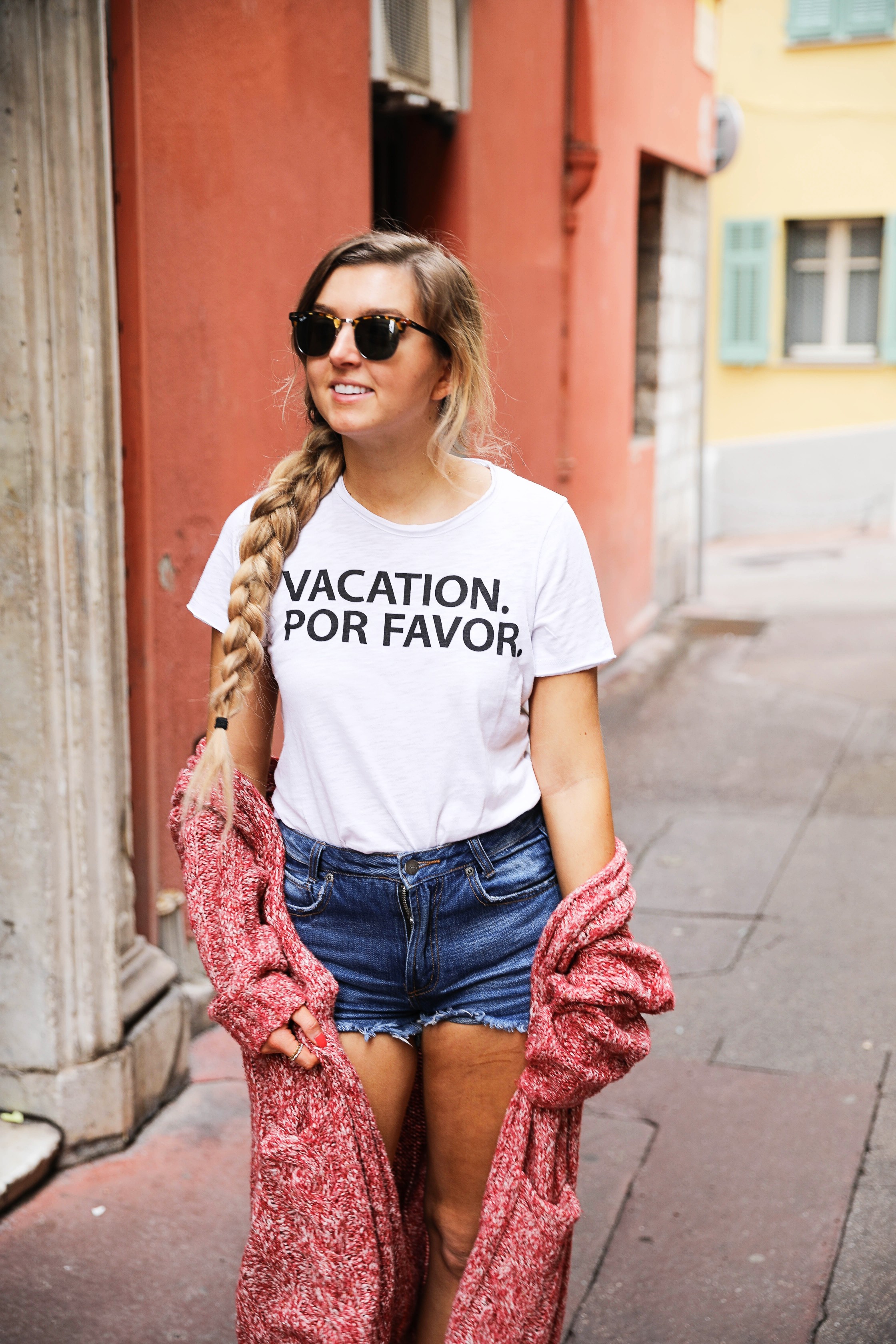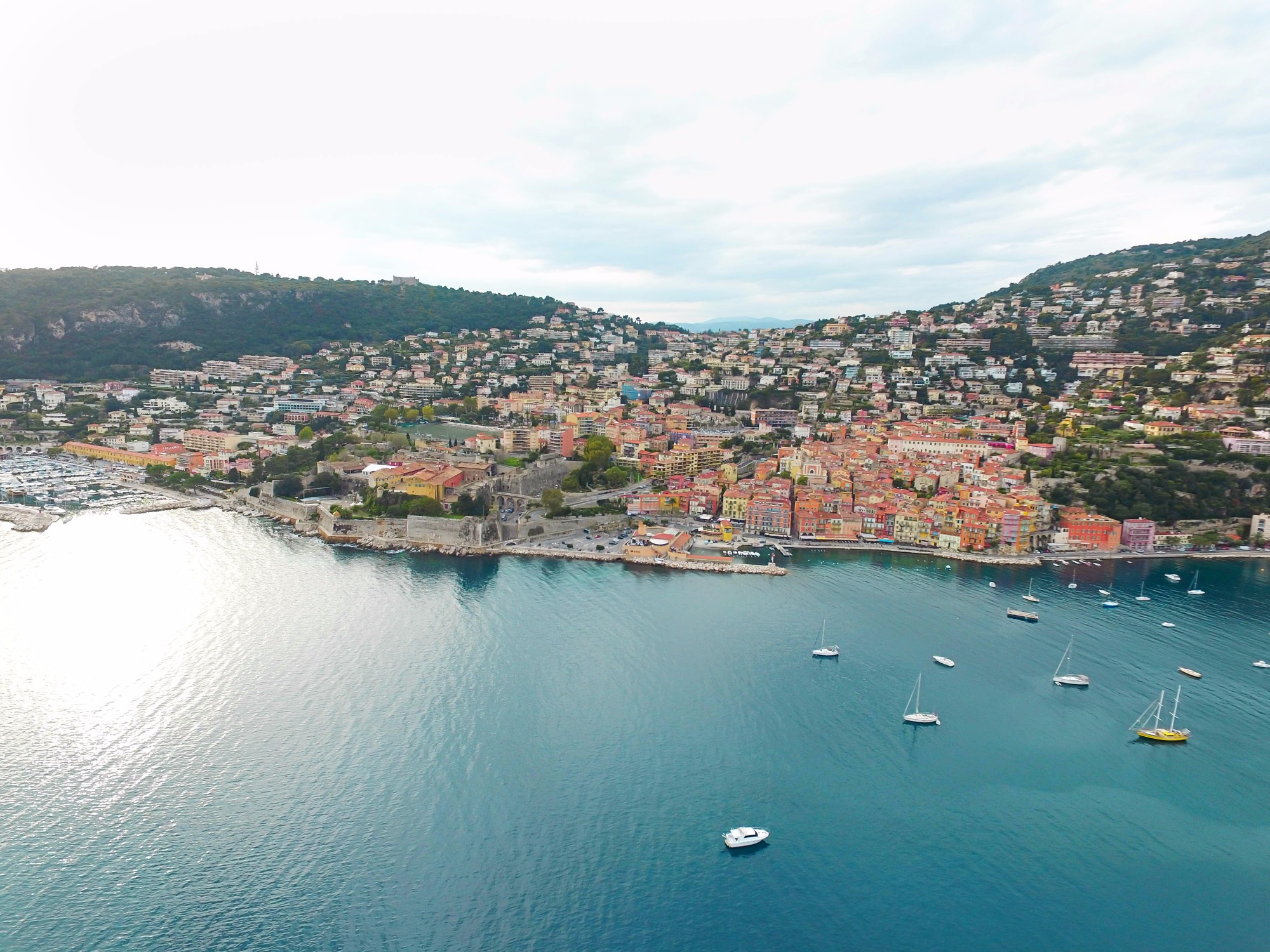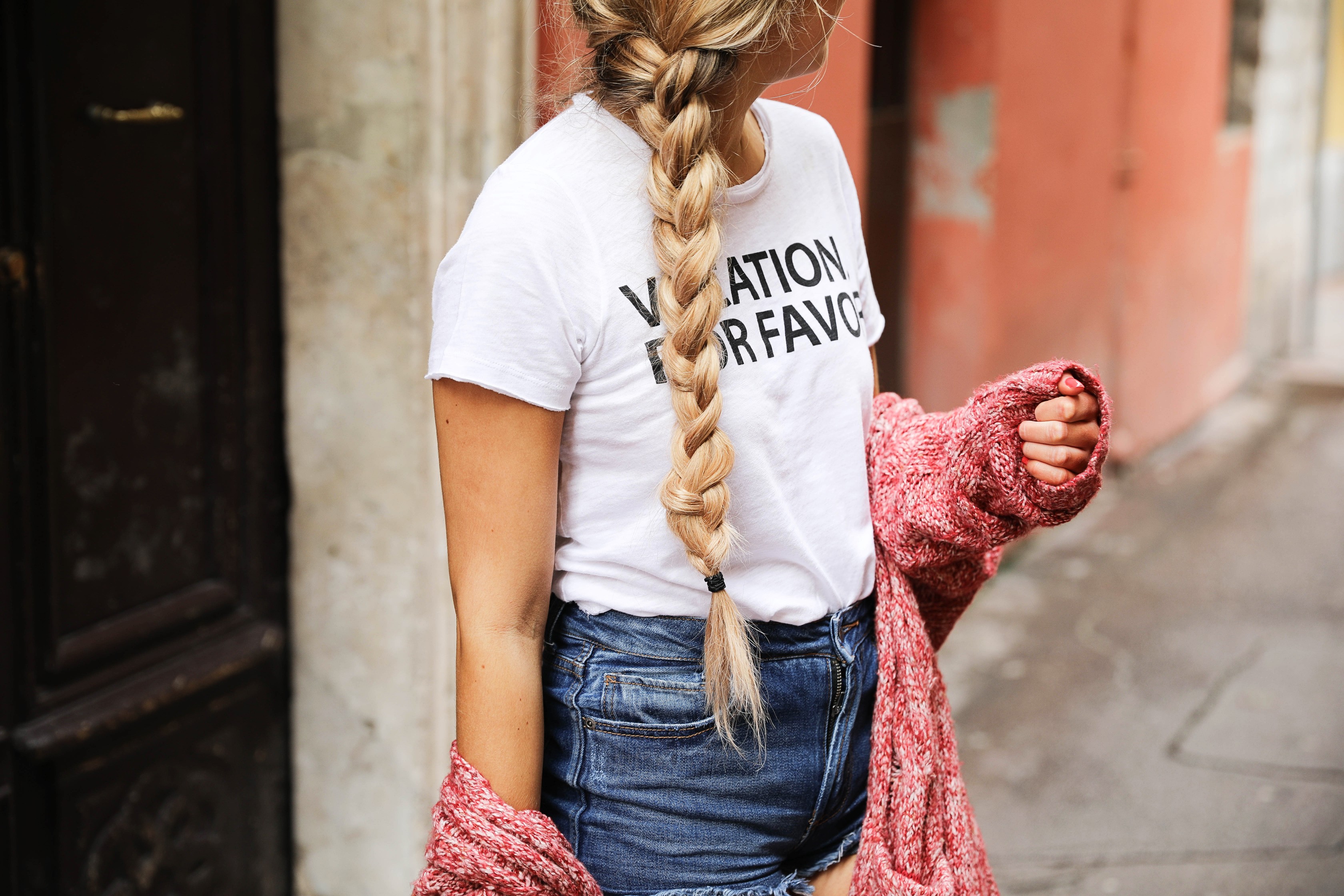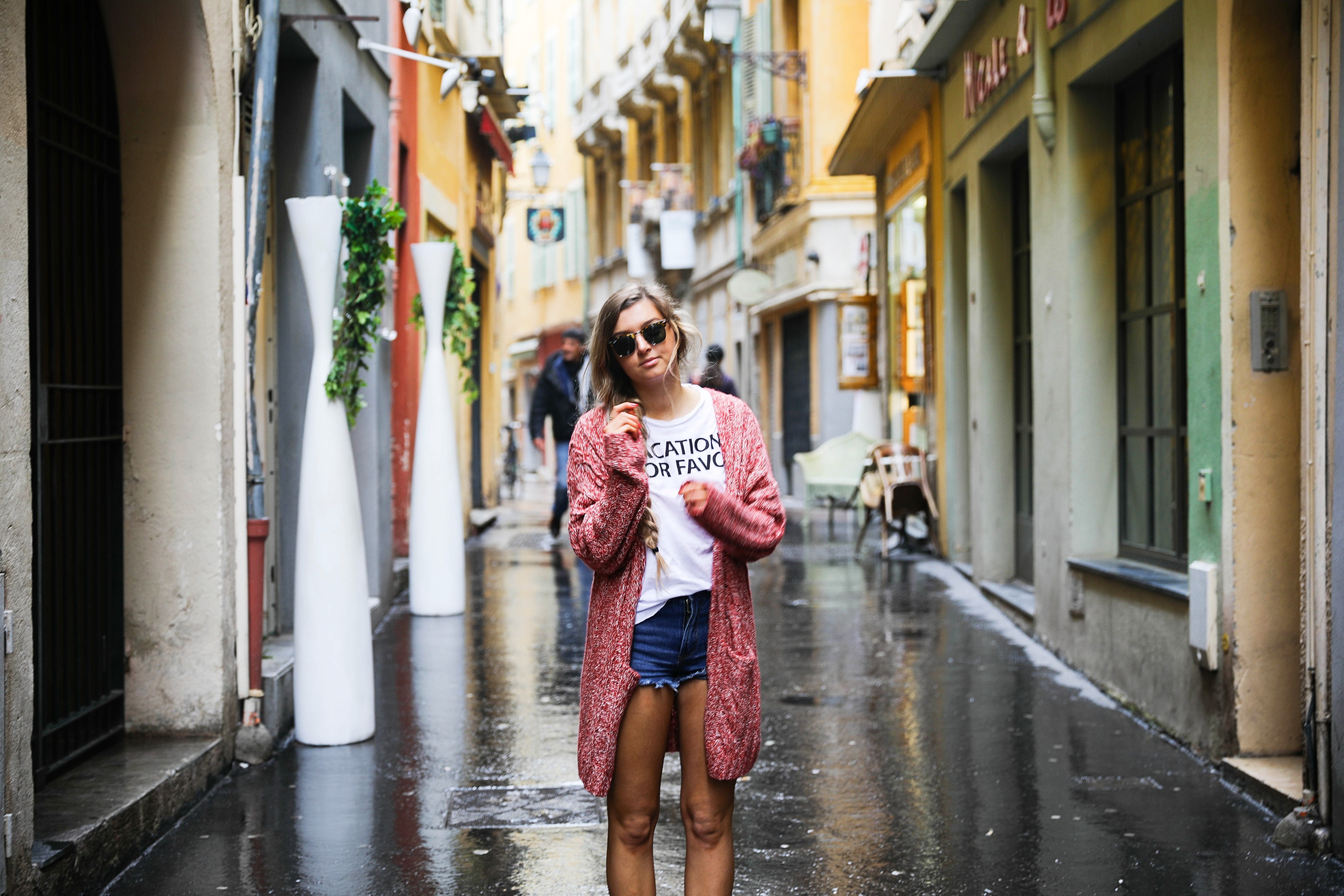 So I know this shirt should totally say "Vacation s'il vous plaît" because I am in France, but it was too cute not to bring with me on my trip! As you are reading this I am on a flight heading back home to Kansas City after the best week and half trip I could have ever asked for! If you haven't caught up on my blog (or if you're new here and in that case hello!), my family and I met up with my older sister who is studying abroad in England and went to London, Paris, and Nice together!

I had never really know if I was a "country girl," "mountain girl," "city girl," or "beach girl." I like to say I am a mixture of all four because I have had amazing trips and adventures in all places! However, I have to say Nice was probably my favorite out of the three places we have been on this trip! It was so breathtakingly beautiful here! The ocean is so blue and everything is bright and colorful! I also love that everything is so green and there are flowers blooming all over the town. I had just as much fun in Paris and London though so it may still be a toss up.
How cute is this outfit?! This top is from The Shopping Bag which is my new favorite online boutique! They actually sent this to me for spring break which was so sweet! I paired it with my favorite new red cardigan and shorts to make it a cute spring look. They also sent me a cute jumpsuit that I will feature on my blog super soon! Let me know if y'all have shopped there before because I'm obsessed!
These photos were taken on Friday when my family and I went to take cooking lessons from a local chef. We began our day by going to a market and picking out ingredients with Rosa, the chef, and then had the chance to walk the streets of Nice on our way to her kitchen. Nice is about a 30 minute drive from Italy which is why the buildings look so bright and Italian! In fact, 80% of Niçois actually speak Italian! My sister took all these photos on my new camera (info linked here) which I have had sooo much fun shooting on during this trip! Half were taken in the morning as it was raining and the other half were in the afternoon so if they look a bit different that is why haha!
After cooking with the chef (which may I say my family and I dominated at because we love cooking lol) I asked my family and our driver if we could go to a beach so I could do something for my boyfriend. Our driver for the day found us the best beach which I was so thankful for! That day was our three year anniversary and I had it my head that I wanted to write a heart in the sand and take a photo on my drone to send him (I had a little inspiration from Amber Fillerup's husband haha)! My wonderful sisters help me put rocks in the shape of a heart and I put our initials in the middle to make the photo you see below! It took about an hour and I was so proud of it! I also took a ton of beautiful photos of the coastline that I put above!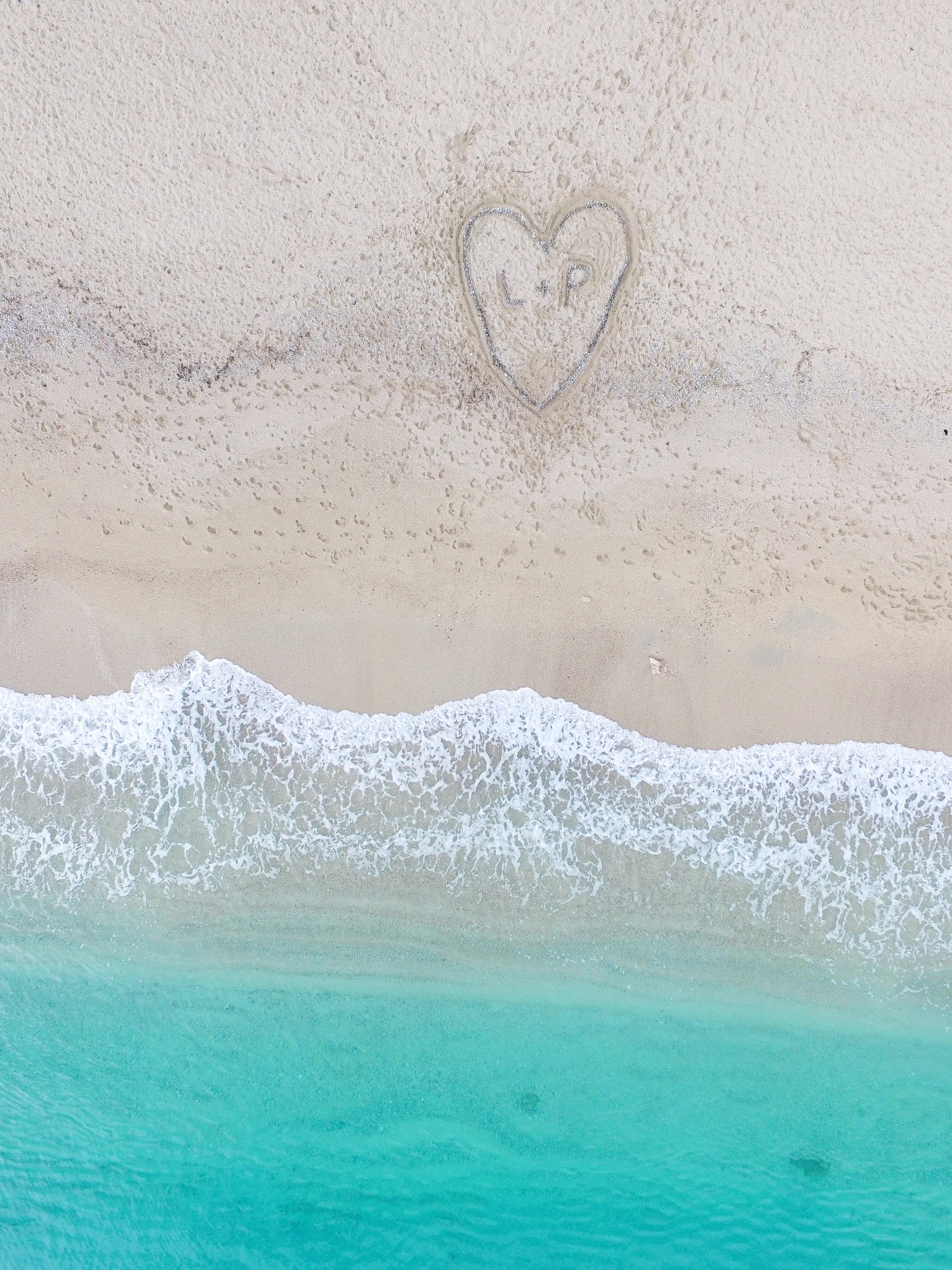 Overall, this whole trip has been amazing and I feel so blessed for all the opportunities I have! My parents truly inspire me to work as hard as they do so I can take my future family on trips like these! I have so many fun posts I have shot in Nice so get ready for some fun, tropical looks!
xoxo,
Lauren Emily Lindmark
Copyright © 2016 dailydoseofcharm.com