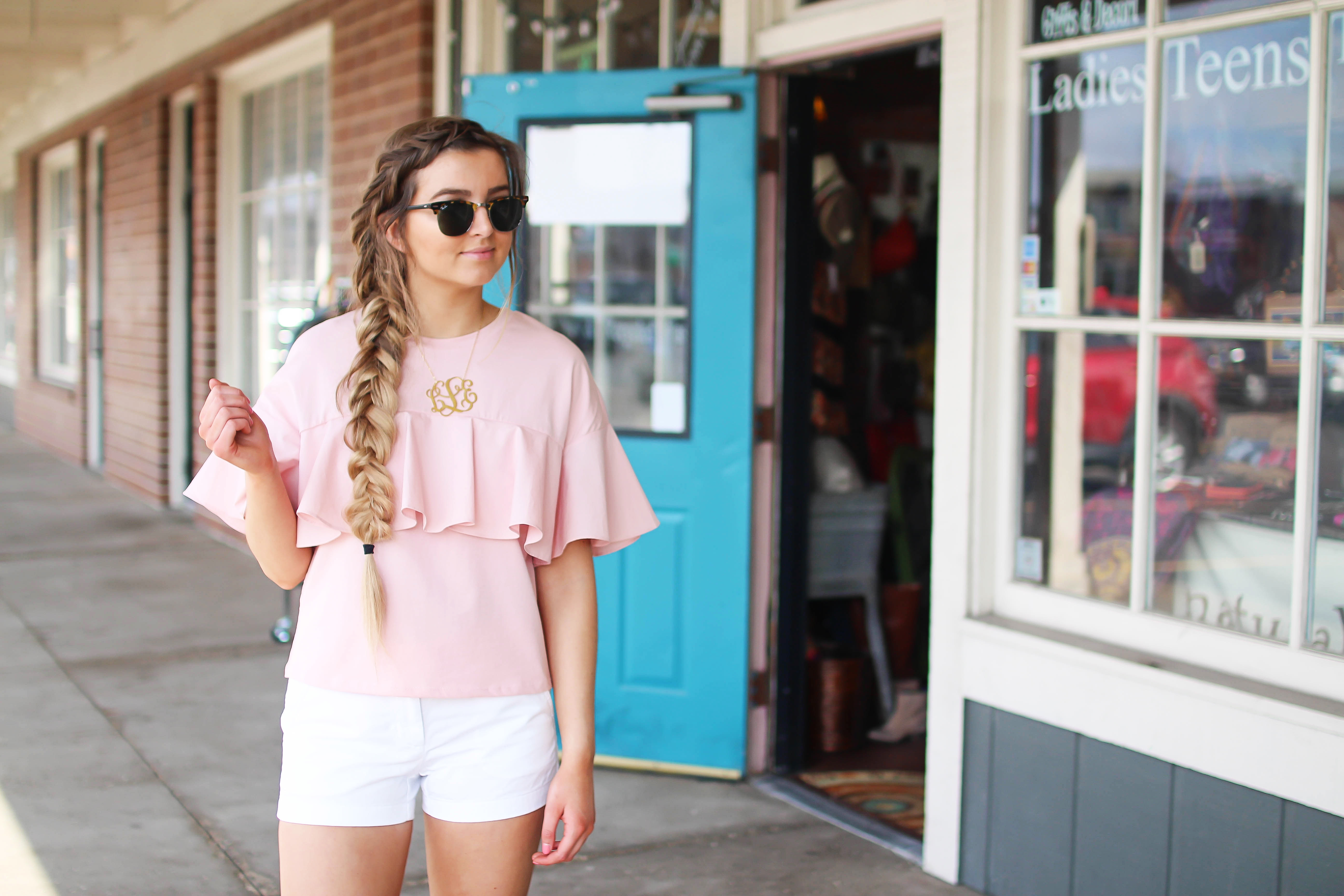 Pink Ice Cream and Ruffles | OOTD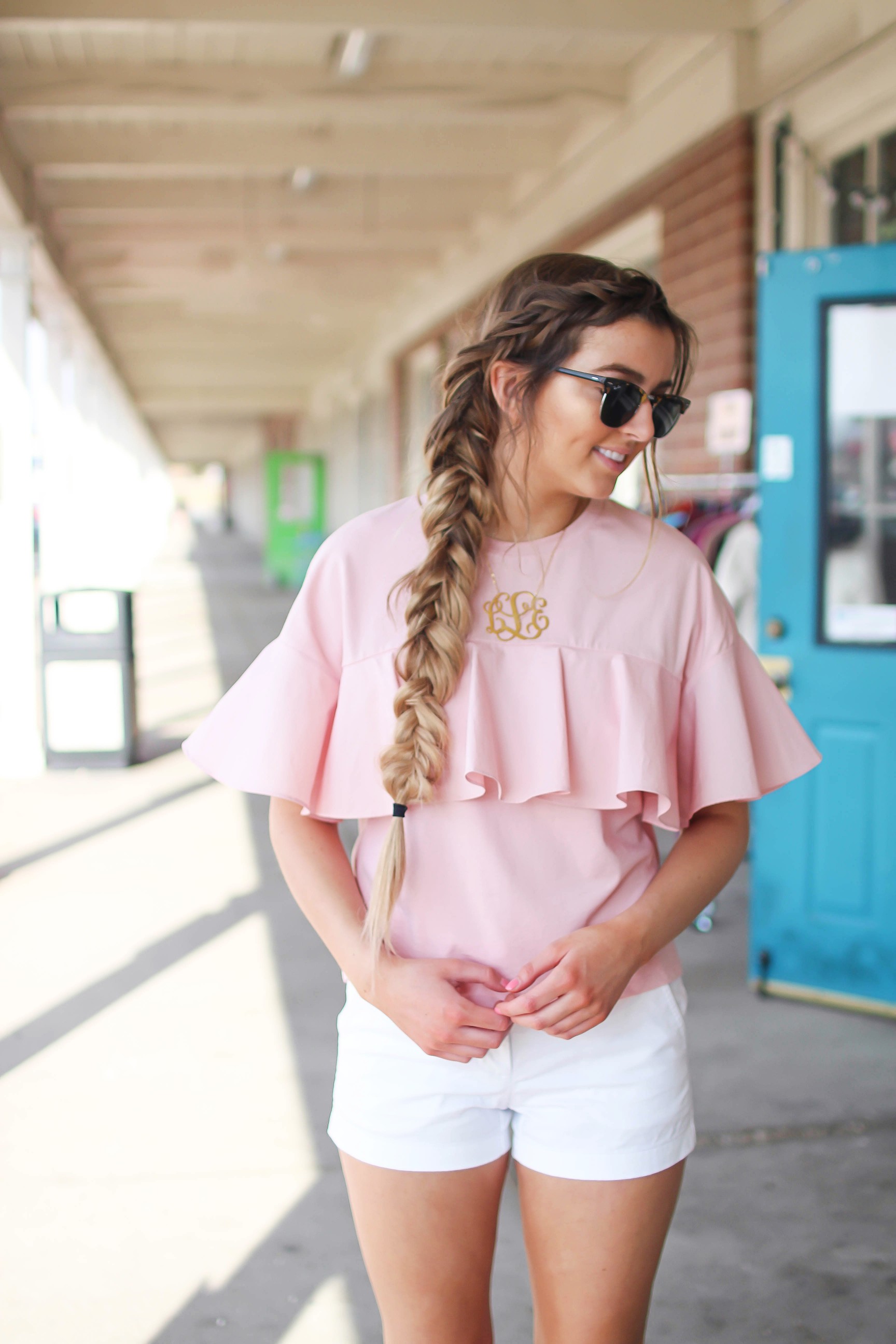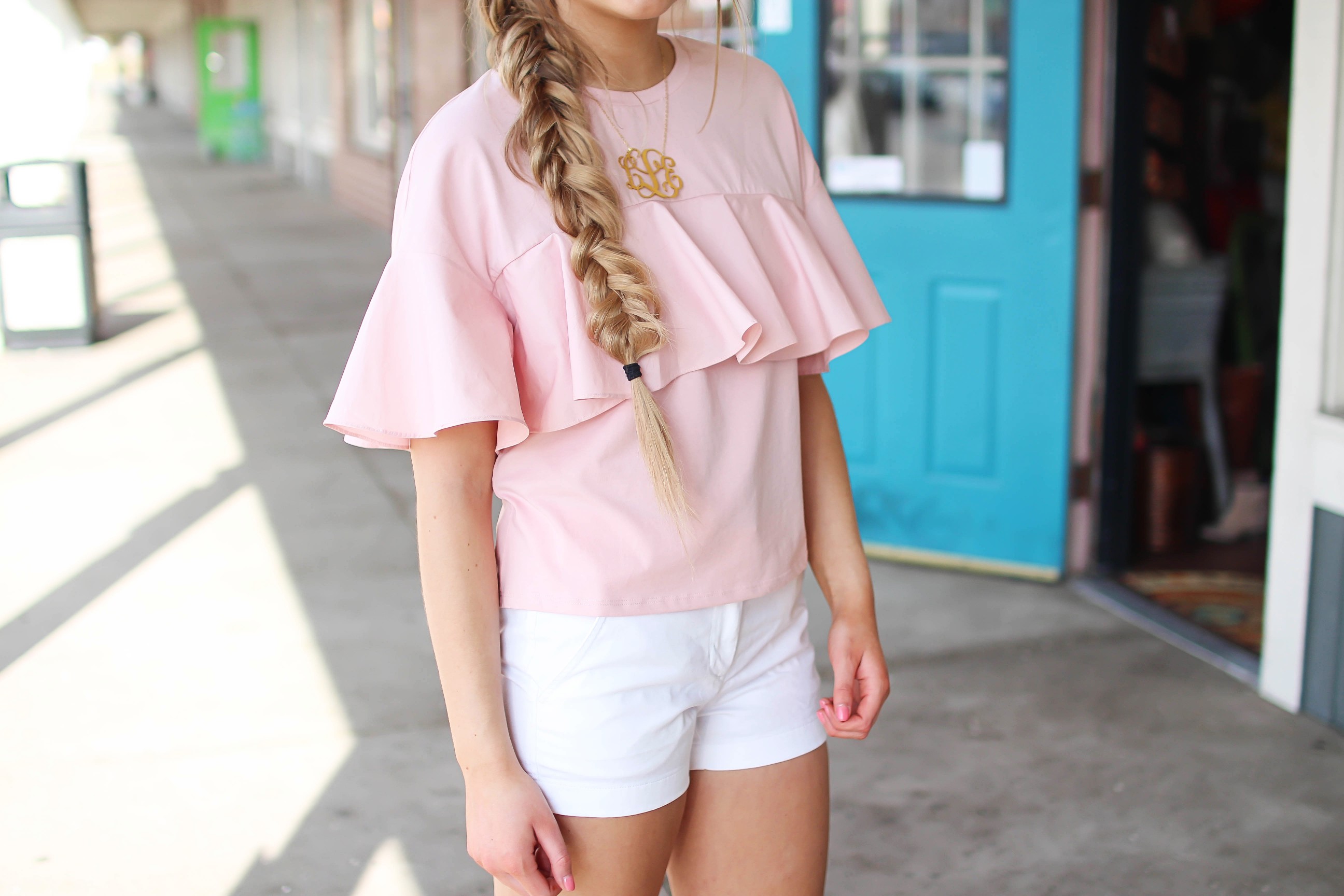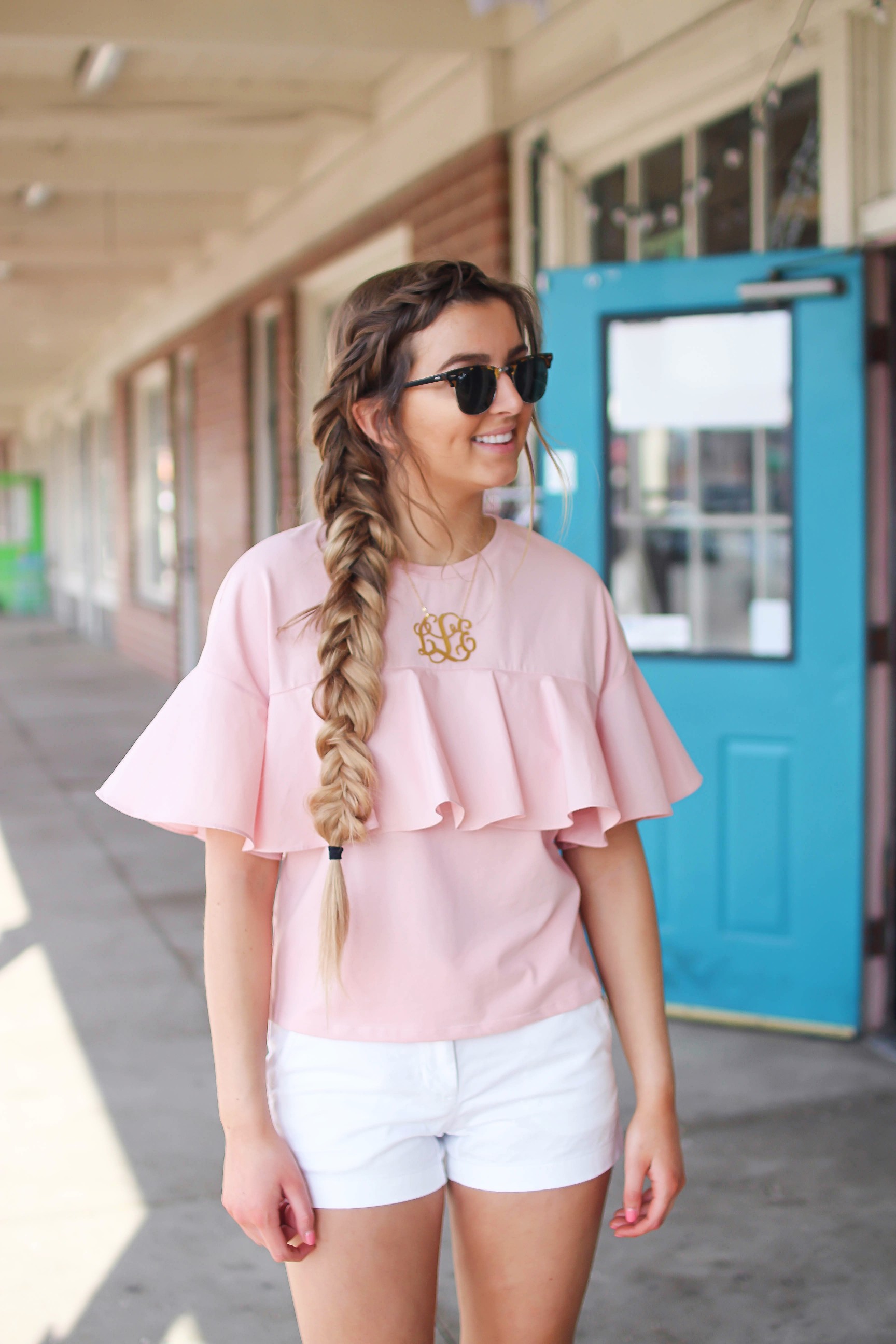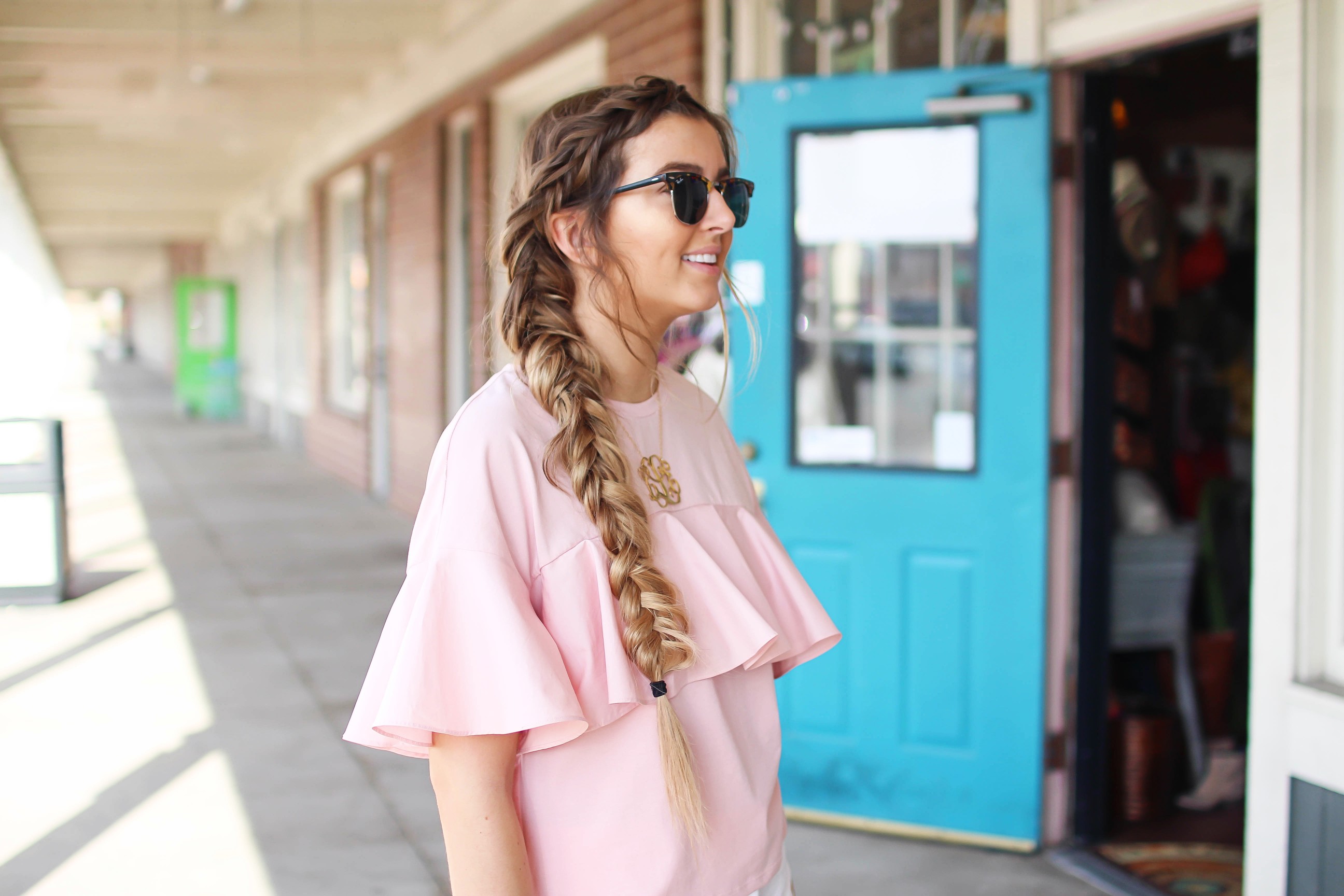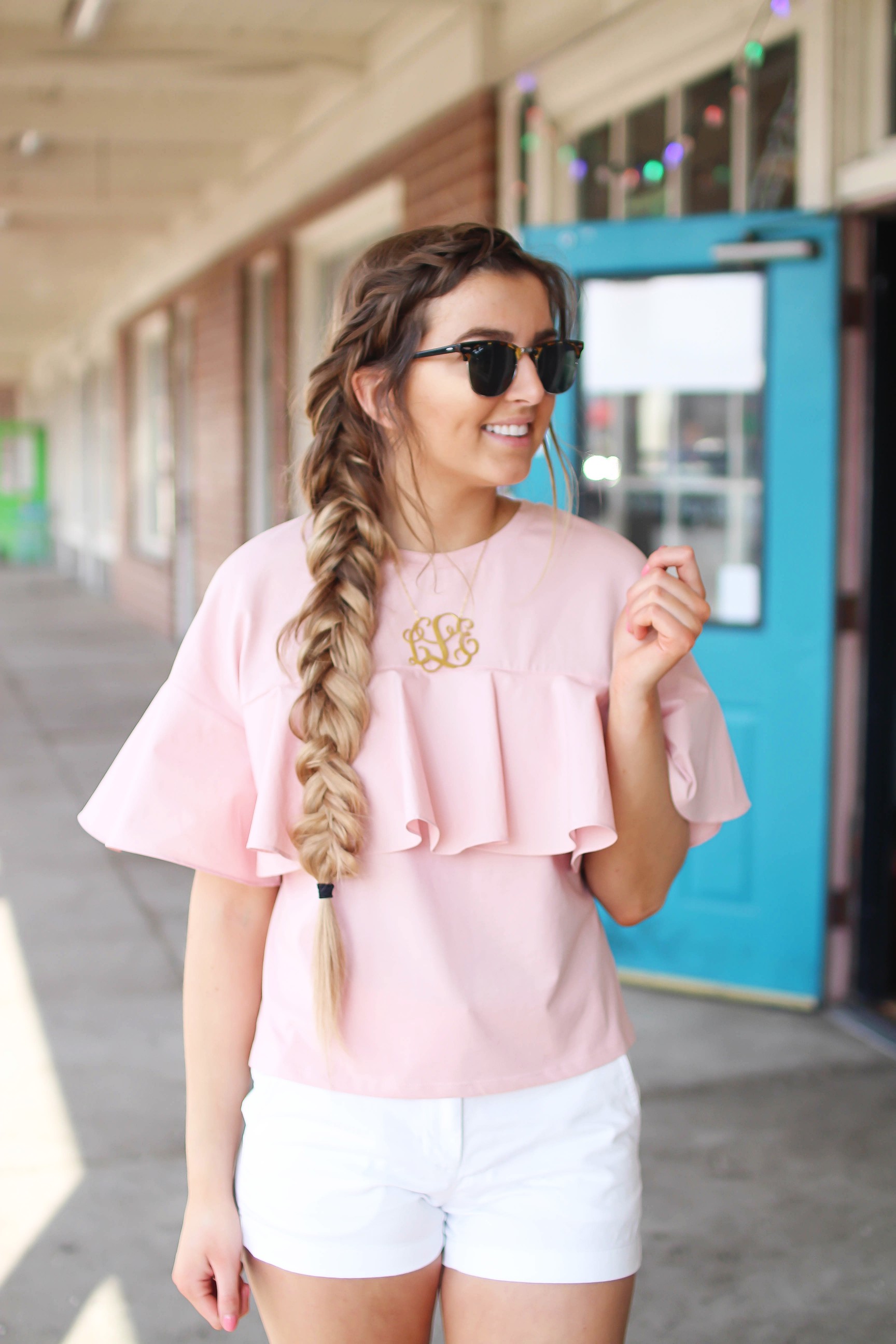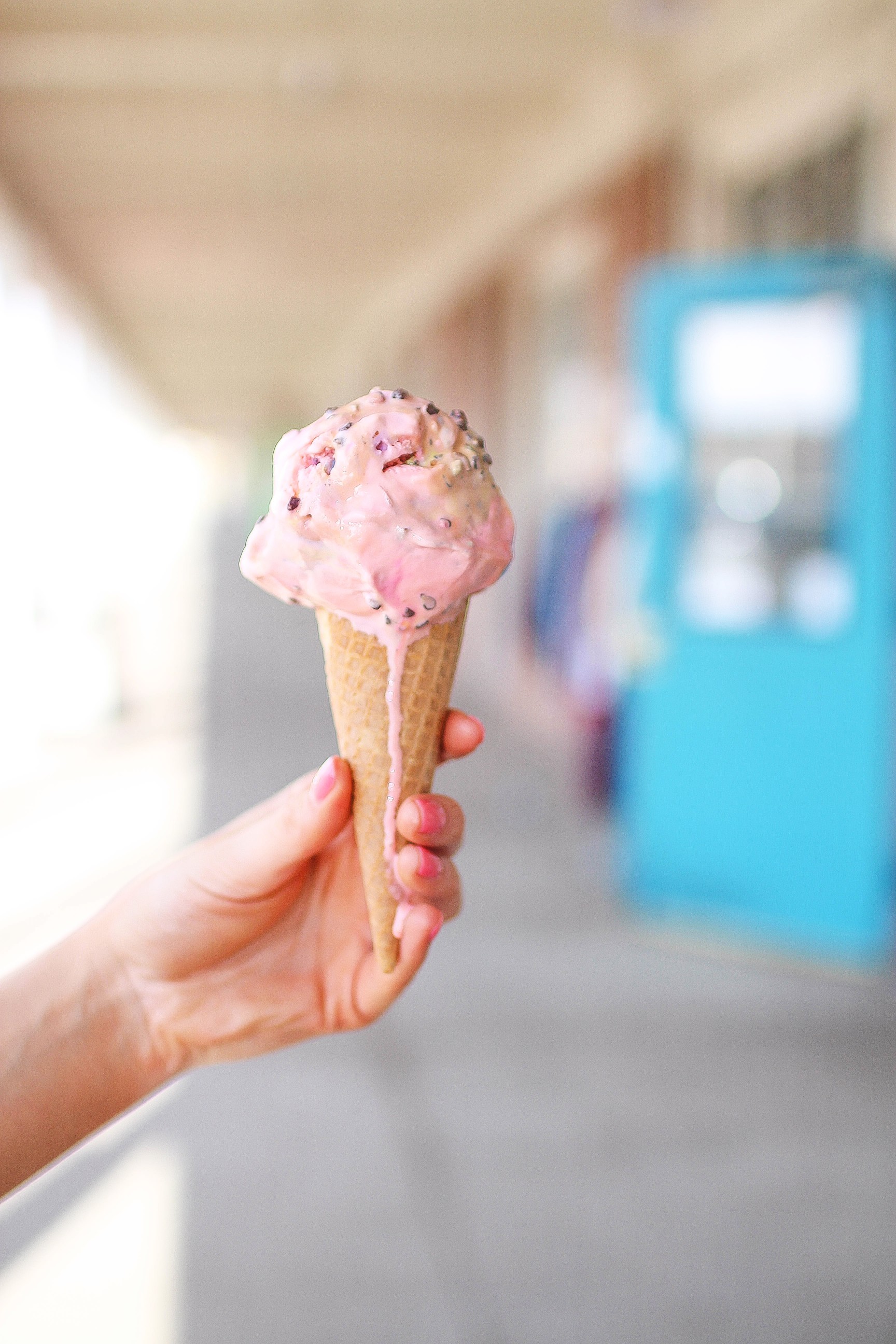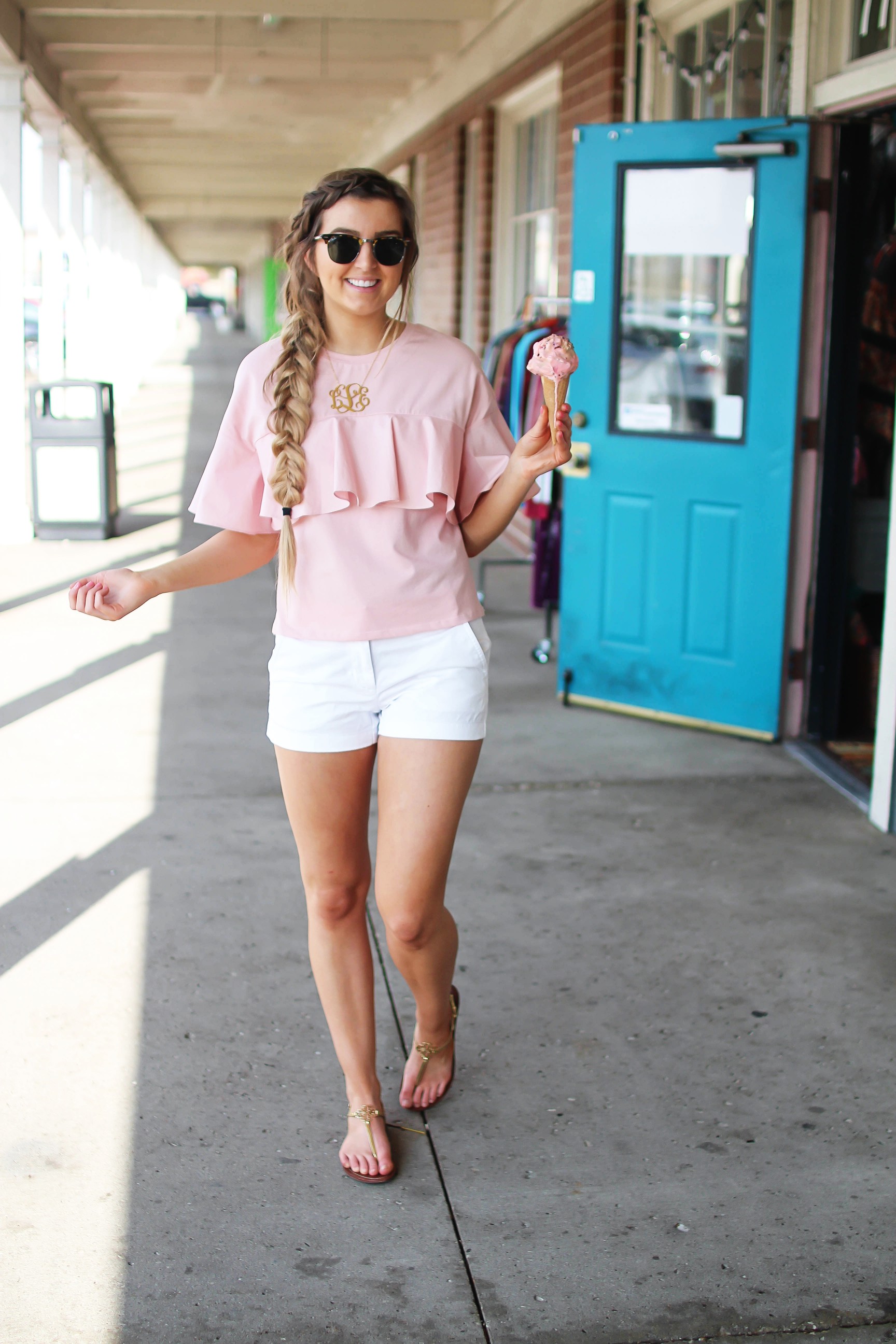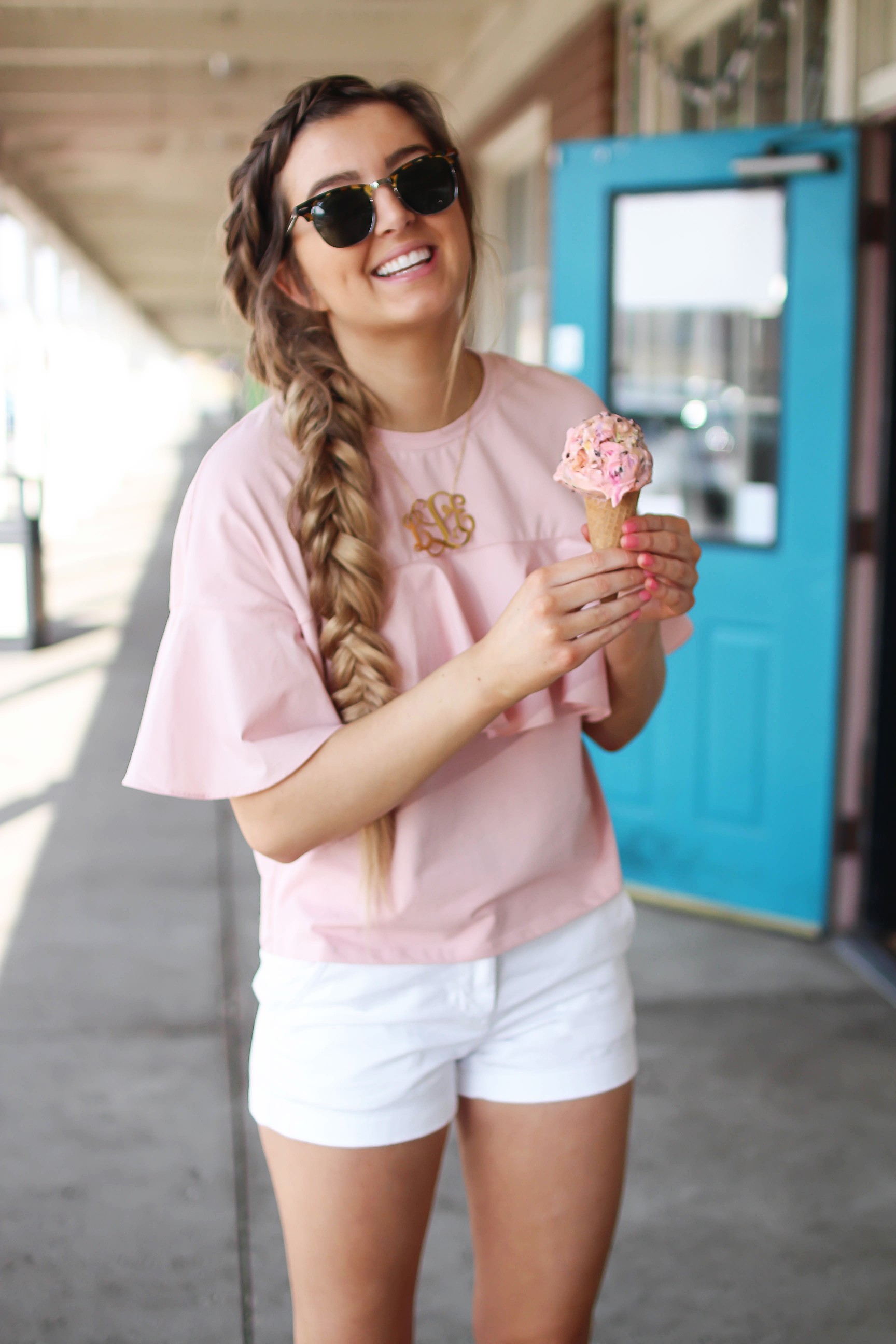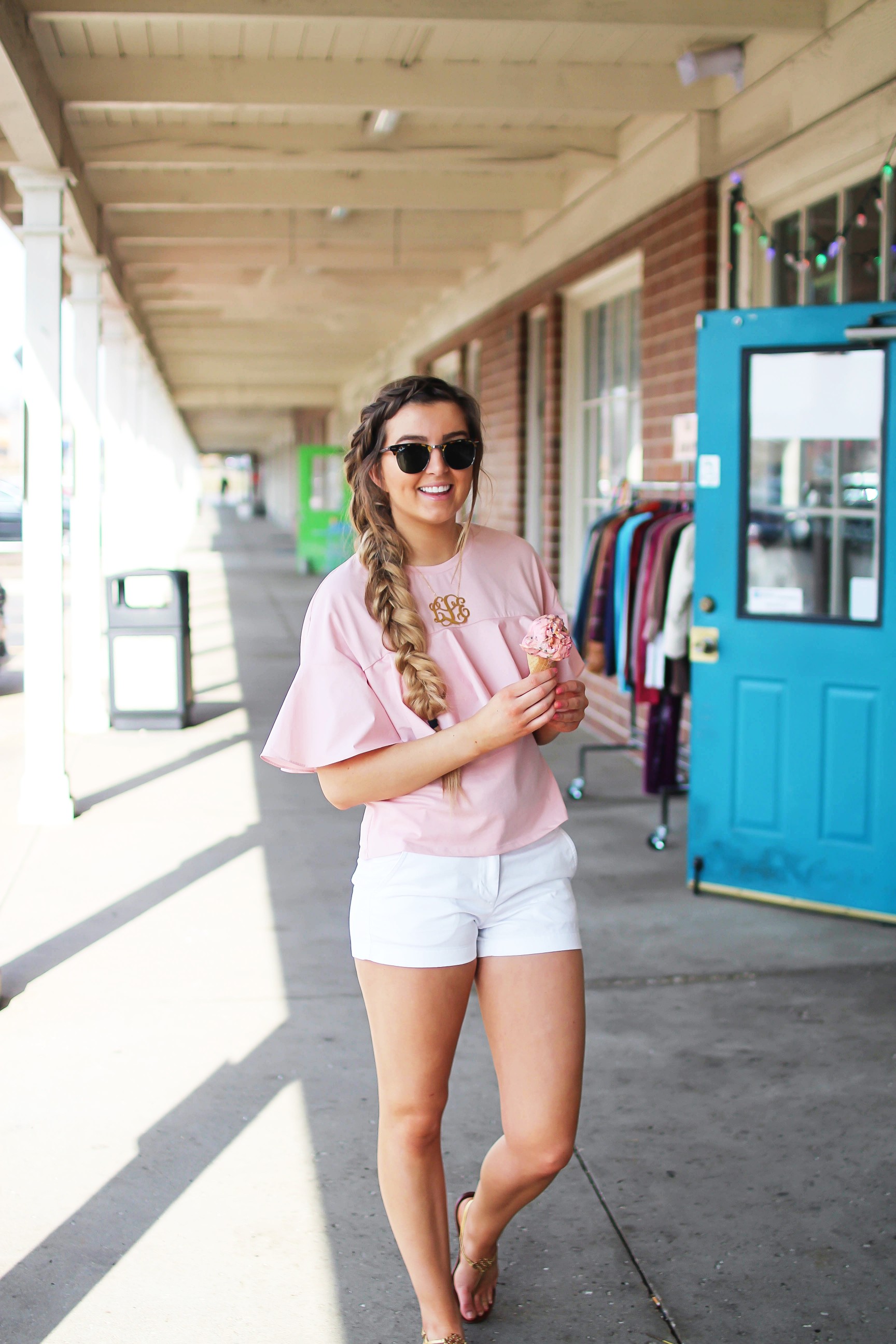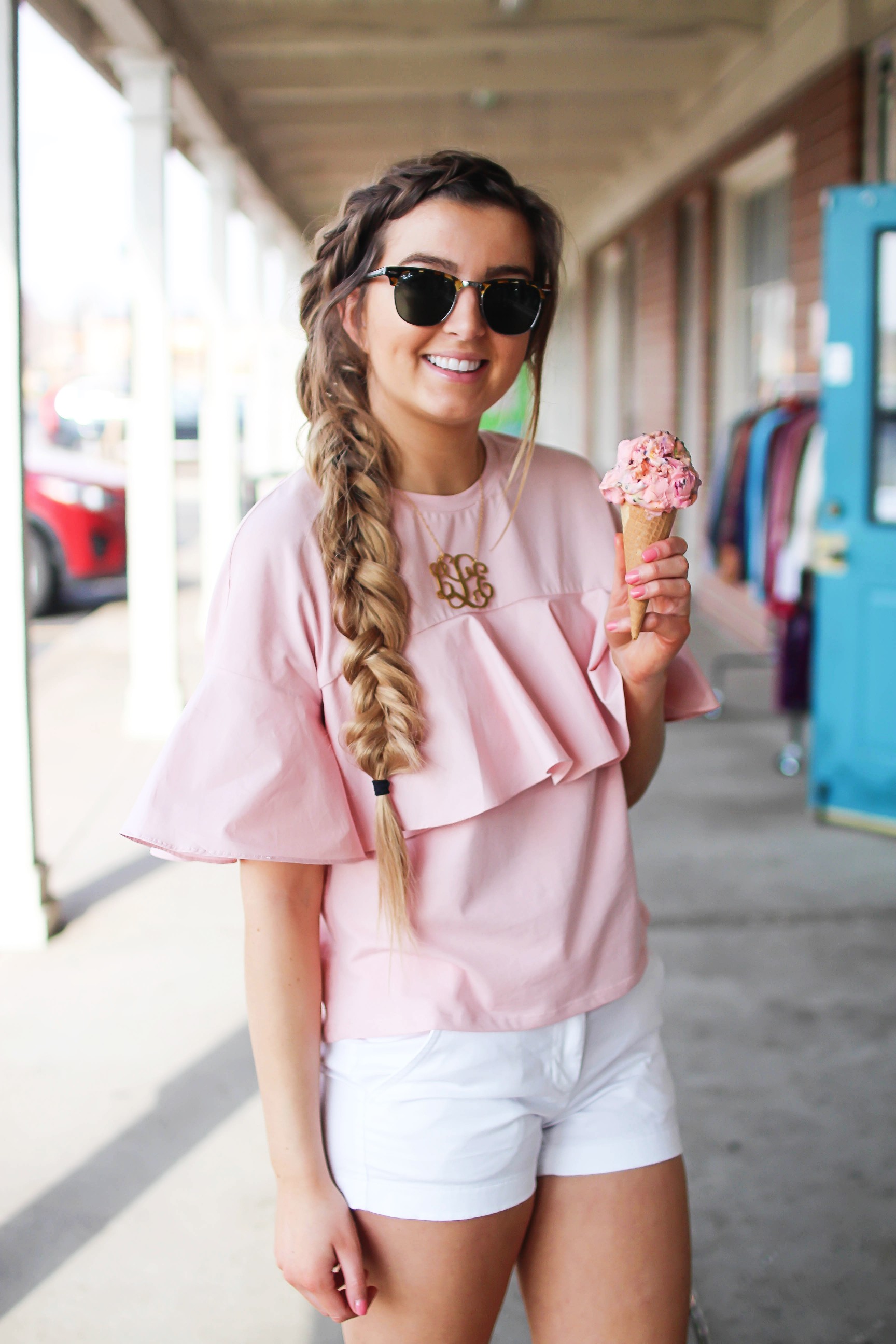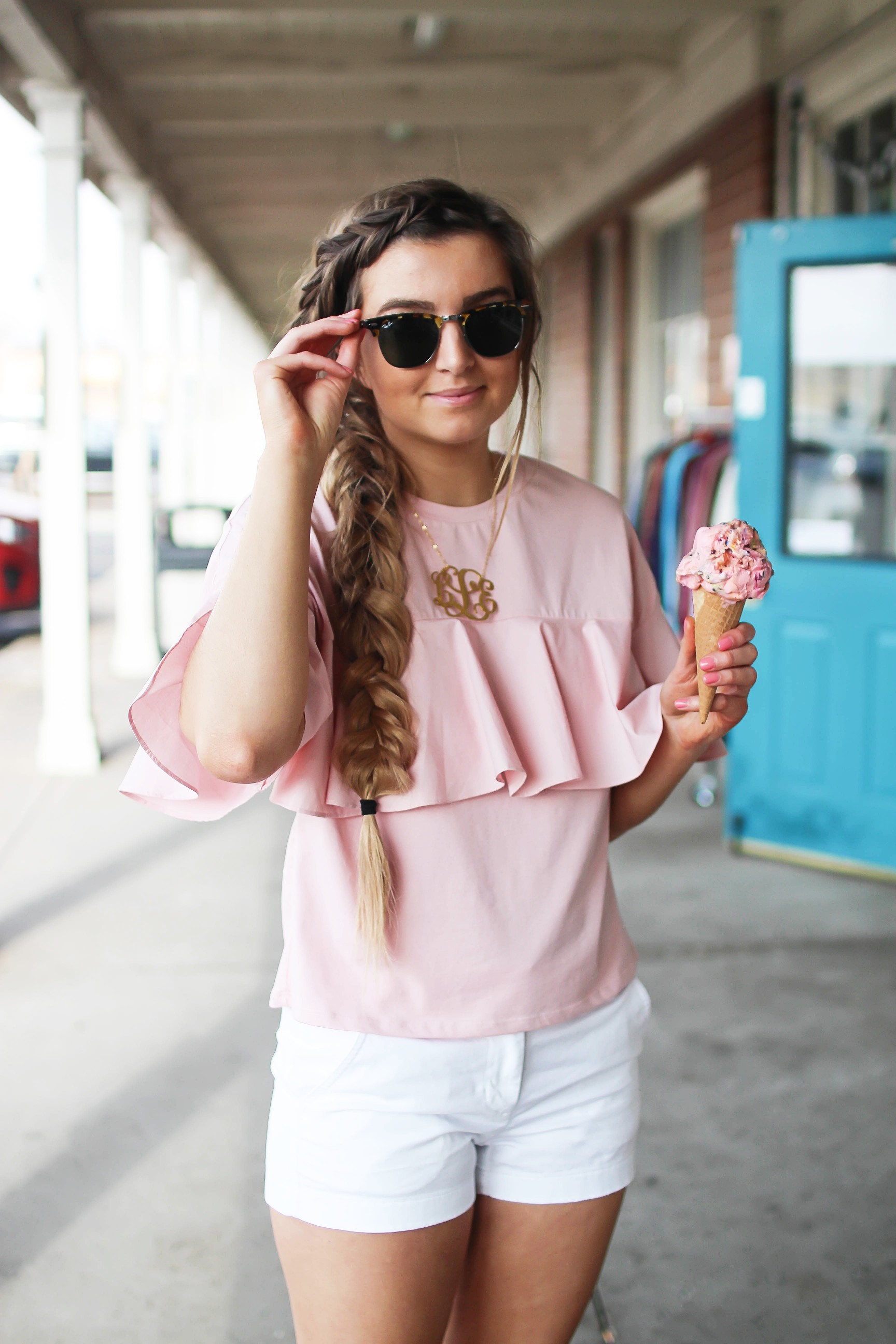 Is there anything better than the first warm day of the year?! Let me answer that for you – NOPE! This weekend it hit the 70º and I couldn't have been happier. My sister and I spent the whole weekend saying, "Do you feel like you're on vacation? I feel like we aren't in Kansas City." It was a crazy feeling! I actually felt like I was in another state because of how much of a weather change there was. The only way I can describe it is when you go somewhere on a trip and you leave your house and it's cold and make it the destination and it's so warm that you just get that overwhelming feeling of happiness and content – that was this weekend in a nutshell!
To celebrate the warm weather I pulled out my new favorite top! If you haven't noticed, ruffles are a huge trend right now so I had to have this top when I saw it! Not only was it cute, but it only cost $35 which made it perfect! I actually brought home a pair of white jeans to pair the top with, but obviously I had to take advantage of the warmth and throw on some shorts and sandals!
These shorts are just plain white chino shorts from J.Crew, they're definitely a wardrobe staple! These sandals I bought a few years back during the Nordstrom Semi Annual Sale and I don't wear them enough! They're so comfy. I finished off the outfit with my 2.5″ monogram necklace from Etsy, Clubmasters, and of course a bright pink ice cream cone (cotton candy, my fav)! If anyone is from the Kansas City area you need to go to Sweet Caroline's in Overland Park. It's one of my favorite ice cream places, my dad used to take all my friends and I every Sunday after school of religion and we would all sing the song "Sweet Caroline" at the top of our lungs haha!
Also a bit of a disclaimer, I has used a new tanning foam the night before I took these photos (St. Tropez Classic) and the photoshop action (it's like a filter) I use on all my photos made my skin look a bit saturated! I ended up trying to tone it down a bit in editing, but sorry if I look orange haha!
xoxo,
Lauren Emily Lindmark
Copyright © 2017 dailydoseofcharm.com