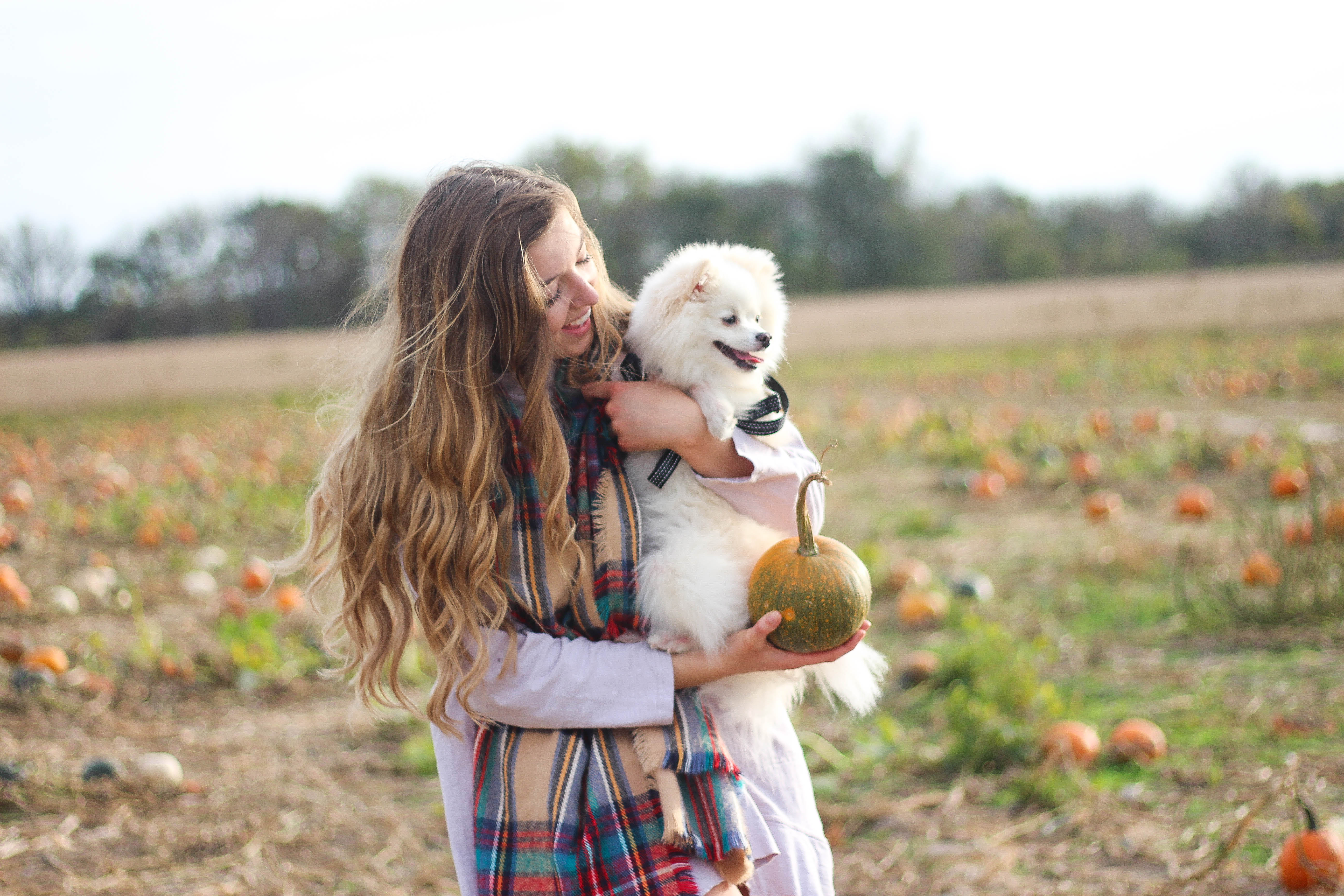 Pumpkin Patch OOTD and Pumpkin Spice VIDEO | HAPPY HALLOWEEN
Happy halloween y'all! Well…the day after halloween. I was planning to get this post up earlier, but let me tell you about my HORROR STORY of a day (lol not really a horror story but pretty horrible for me)…
Let me start off by saying I don't want to be a negative nelly. I like to stay happy and positive here on my blog, but since I'm a real person and real bad days happen let me tell you what has been going on. Now that it's the next day I think a lot of this is laughable, but my day started out waking up with a low-grade fever. I haven't felt good all weekend and I spent it mostly lounging around so I was hoping I was going to be able to have a productive day and I was bummed I didn't feel good still. Well, little did I know things were going to get much worse.
As I started getting up and getting into my routine this morning the fire alarm went off. This was the first time I had heard it in my apartment and it was SO loud! I took my shaking pup outside and we got in my car and drove to my mailbox (and to add to this bad day I had no mail 🙁 ). We came back to my apartment and the fire alarms had stopped so we went back inside. Within five minutes they were blaring again and I decided to leave and just go to the store. As I was at the store I received a wonderful text from my apartment complex that stated: "Lauren, please call the office as quickly as possible. There has been a flood in your apartment."
For someone who struggles with anxiety, I was surprisingly calm and thought "oh weird it probably isn't that bad though." Boy was I wrong. I am SO happy I took my pup to the store with me because my whole apartment was completely flooded in a few inches of water, except for parts of my bedroom and closet. If you don't follow me on snapchat (@laurenlindmark) go see the videos of how bad it was there!
So pretty much what I found out was the apartment above me had a fire (the tenant is okay, he wasn't home and there is only a little damage in his kitchen because of the fire). The smoke detectors did not go off in his apartment and the fire spread causing the sprinklers to go off – hence why apartment flooded. Luckily everyone is okay and nothing was too severely damaged (hopefully). I'm so thankful for my friends and family who dropped everything and come over to help me move!
Sorry for the word vomit, but that was my halloween! Last night was spent eating some yummy halloween food and watching some movies with my boyfriend! My sister and I filmed this fun halloween video of us trying pumpkin spice food so y'all should definitely check it out to see what I will be continuing to eat this fall (and what quickly went into the garbage)! Happy [belated] Halloween y'all!
xoxo,
Lauren Emily Lindmark
Copyright © 2016 dailydoseofcharm.com