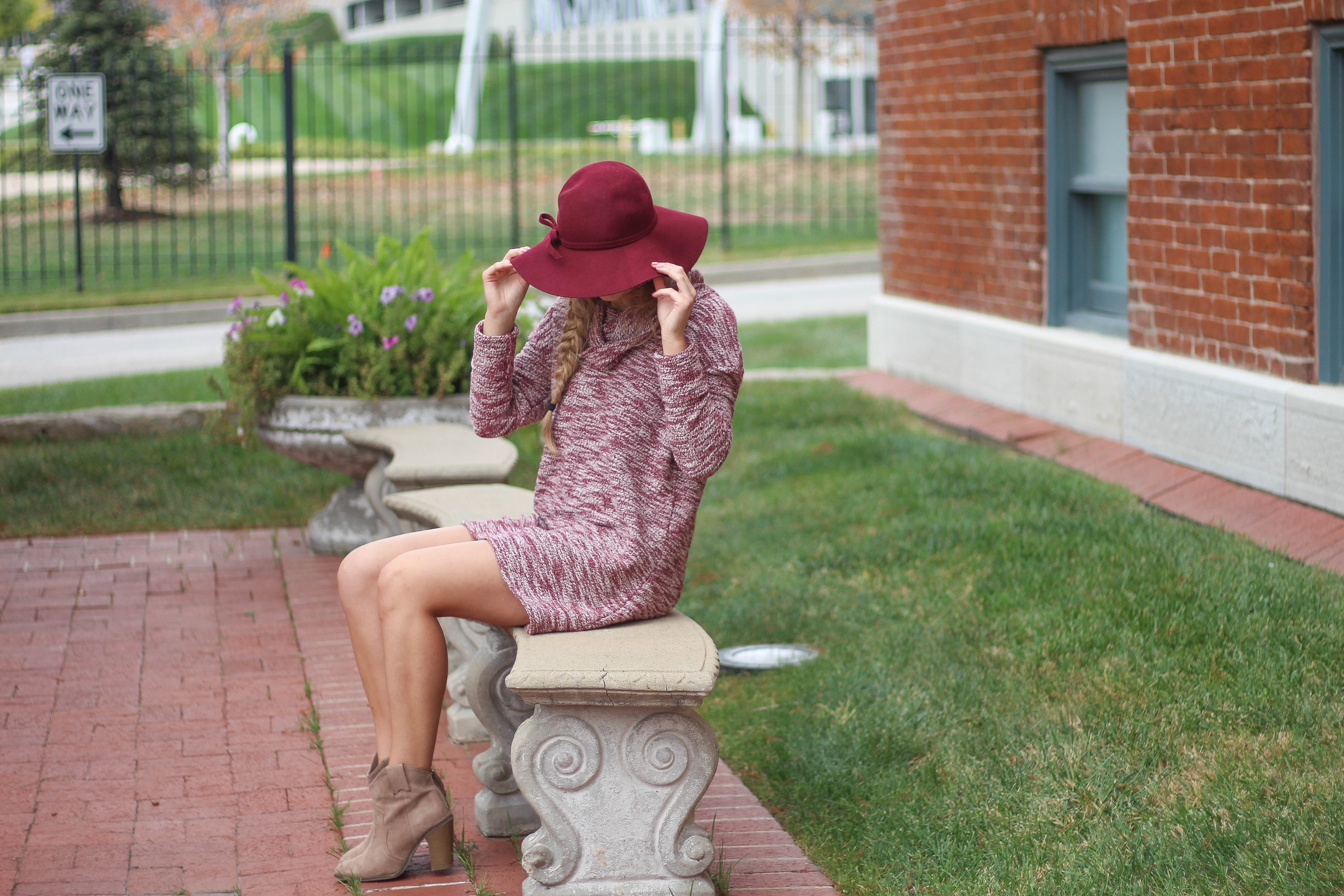 Affordable Sweater Dress Obsession | OOTD
| Sweater ($28 size large to make it a dress) | Hat ($22) | Booties ($35) |
So I've gotten into this habit where I buy sweaters in large to make them into dresses. It's not the first time I have done it (see this post for another) and it won't be my last. I just love outfits that are cozy and simple! With sweater dresses they are not only comfy, but also easy to throw on! This adorable sweater/dress is from Target and I LOVE the texture on it. Unique sweaters have been catching my eye a lot this fall and finding a good deal is THE best!
I know I've talked about this before, but hats are the greatest things ever. Coming from a girl that HATES washing her hair (naturally curly hair/college student/lazy problems), I love being able to cover up my messy hair while also looking "put together." I think the color of this hat is so cute and it's even better because it's only from $22! They have a ton more colors so you should definitely check it out (also available on prime).
I wore this outfit to breakfast at the Webster House in downtown KC. If you live in the Kansas City area you should definitely try their brunch because it is delicious! I love finding new restaurants in my City – especially breakfast! Plus brunch is the best excuse to dress up!
xoxo,
Lauren Emily Lindmark
Copyright © 2016 dailydoseofcharm.com