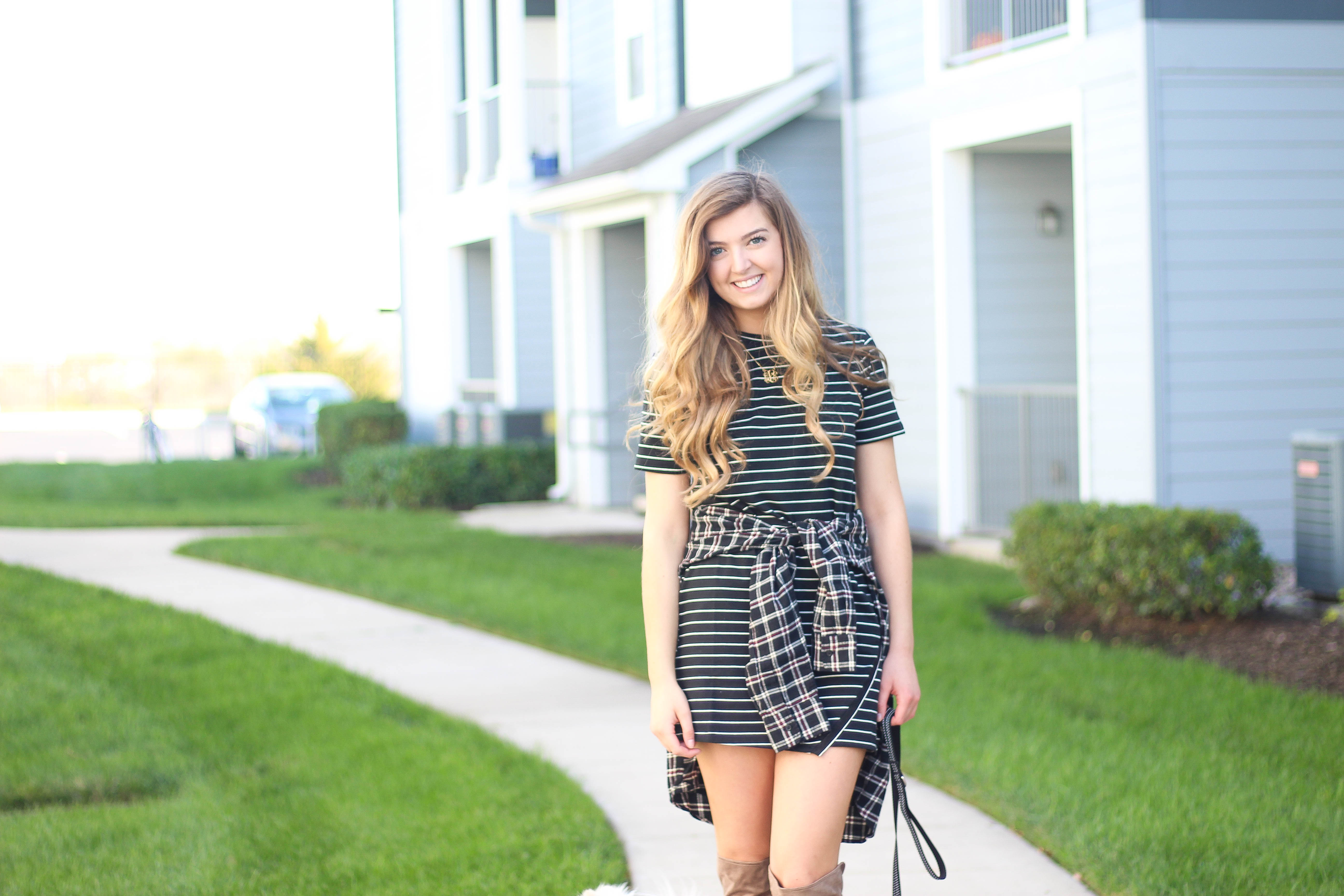 Fall is for Flannels | OOTD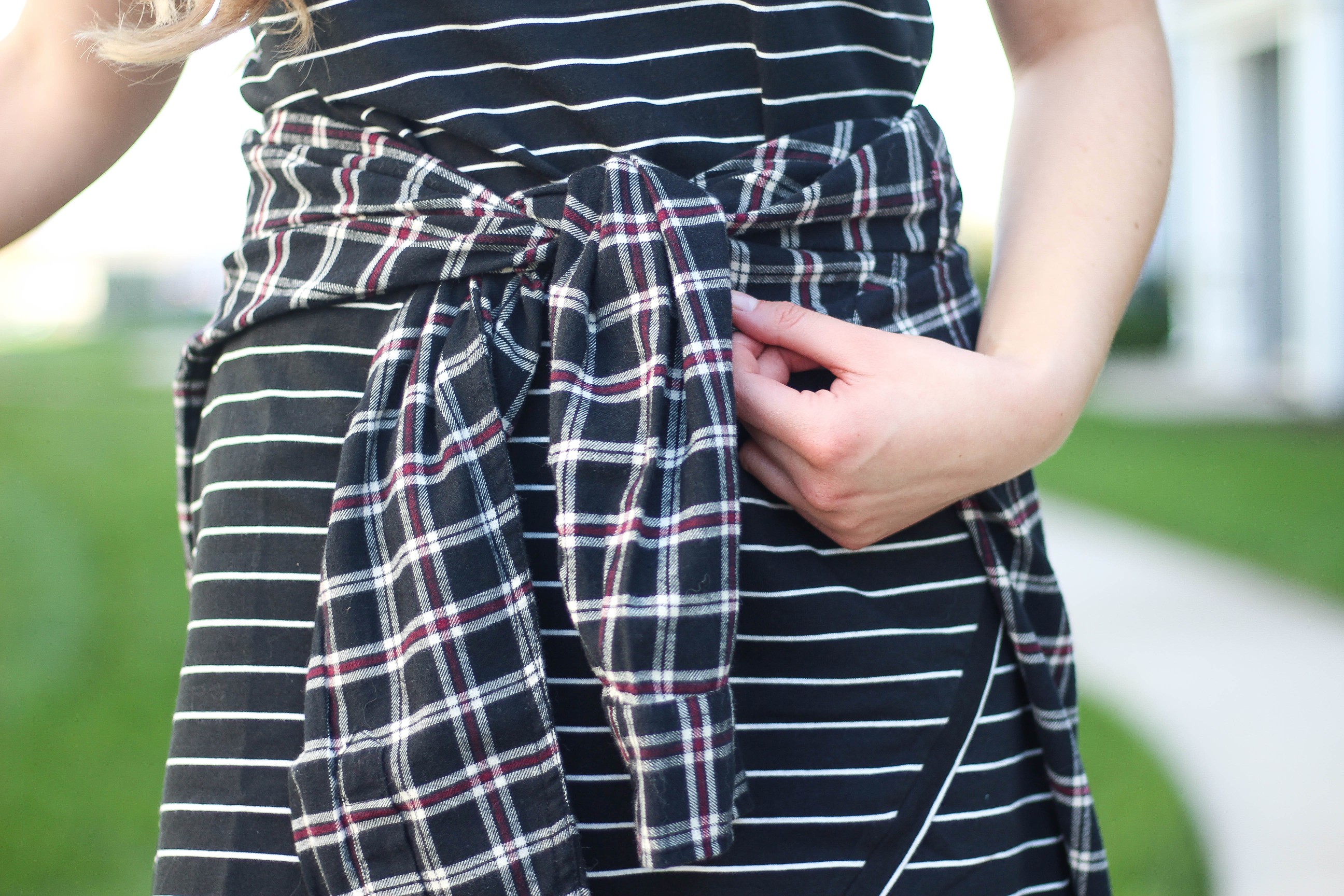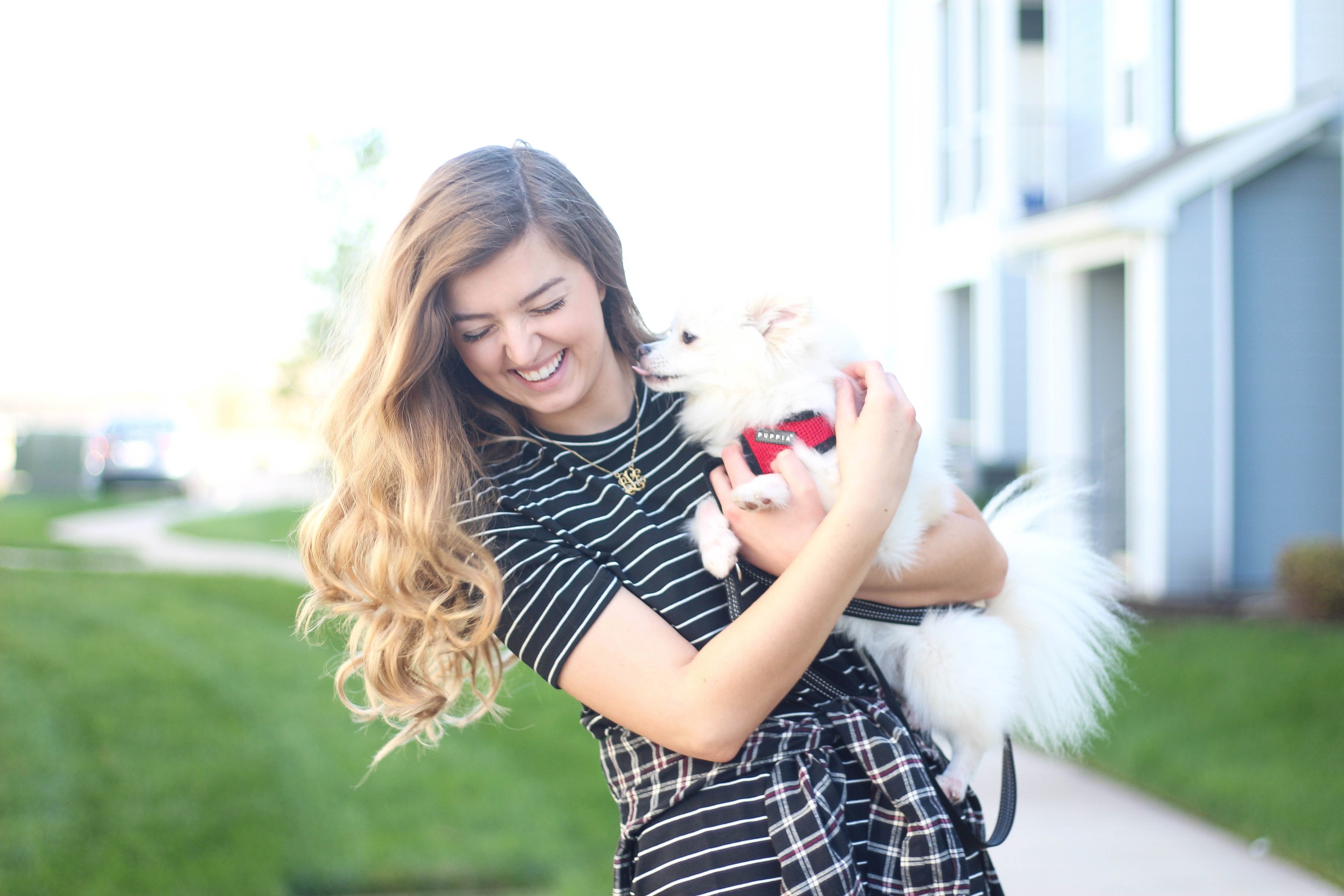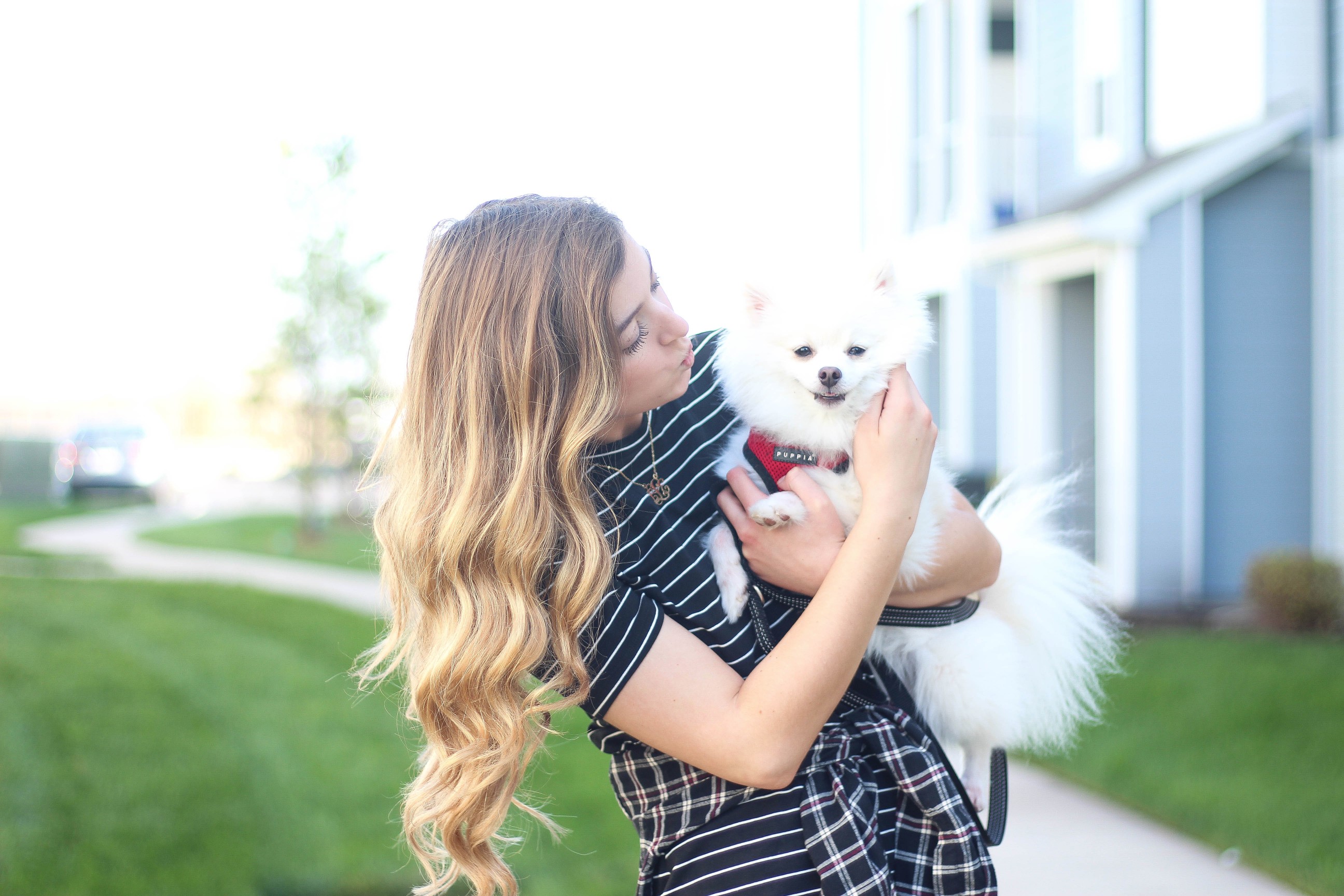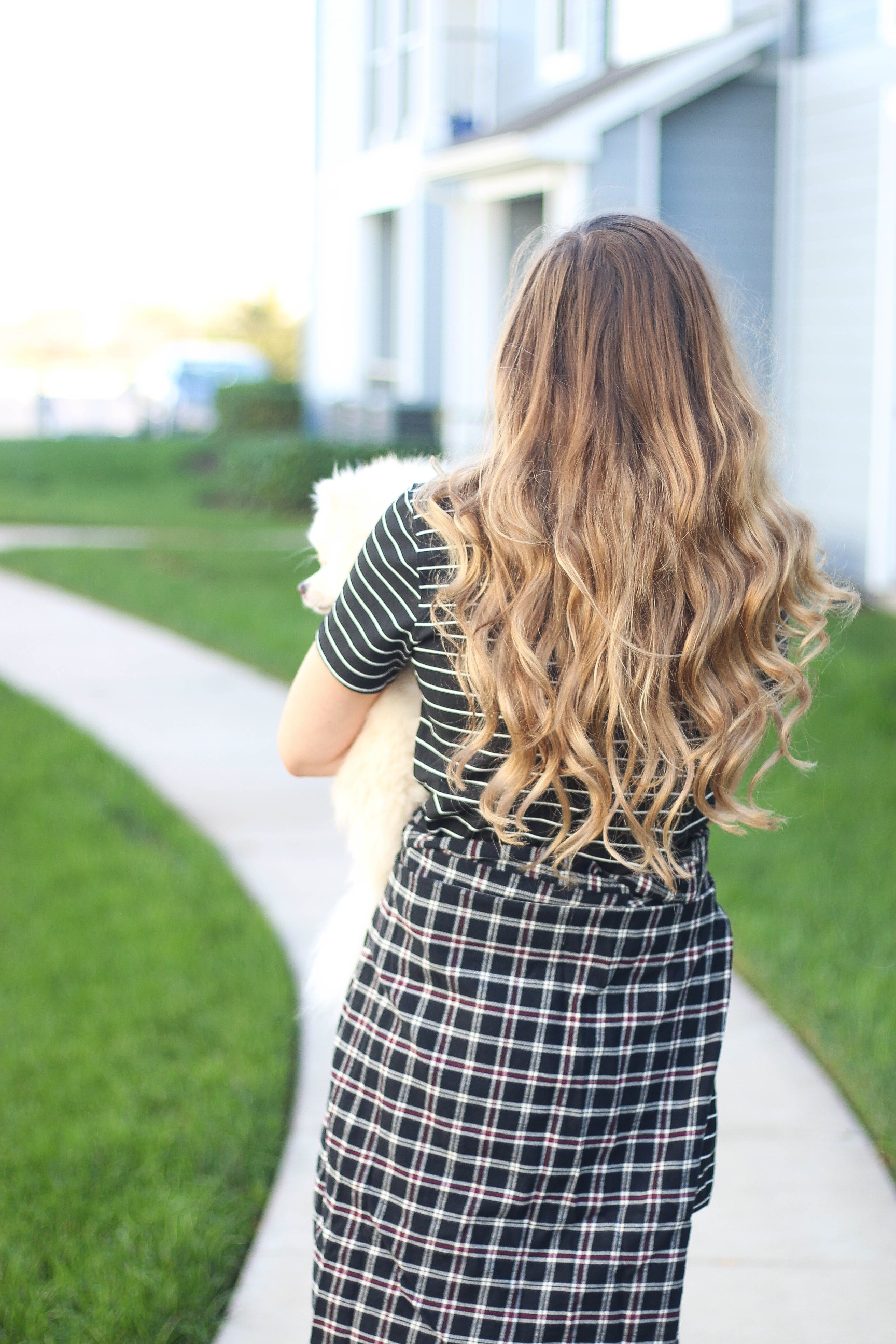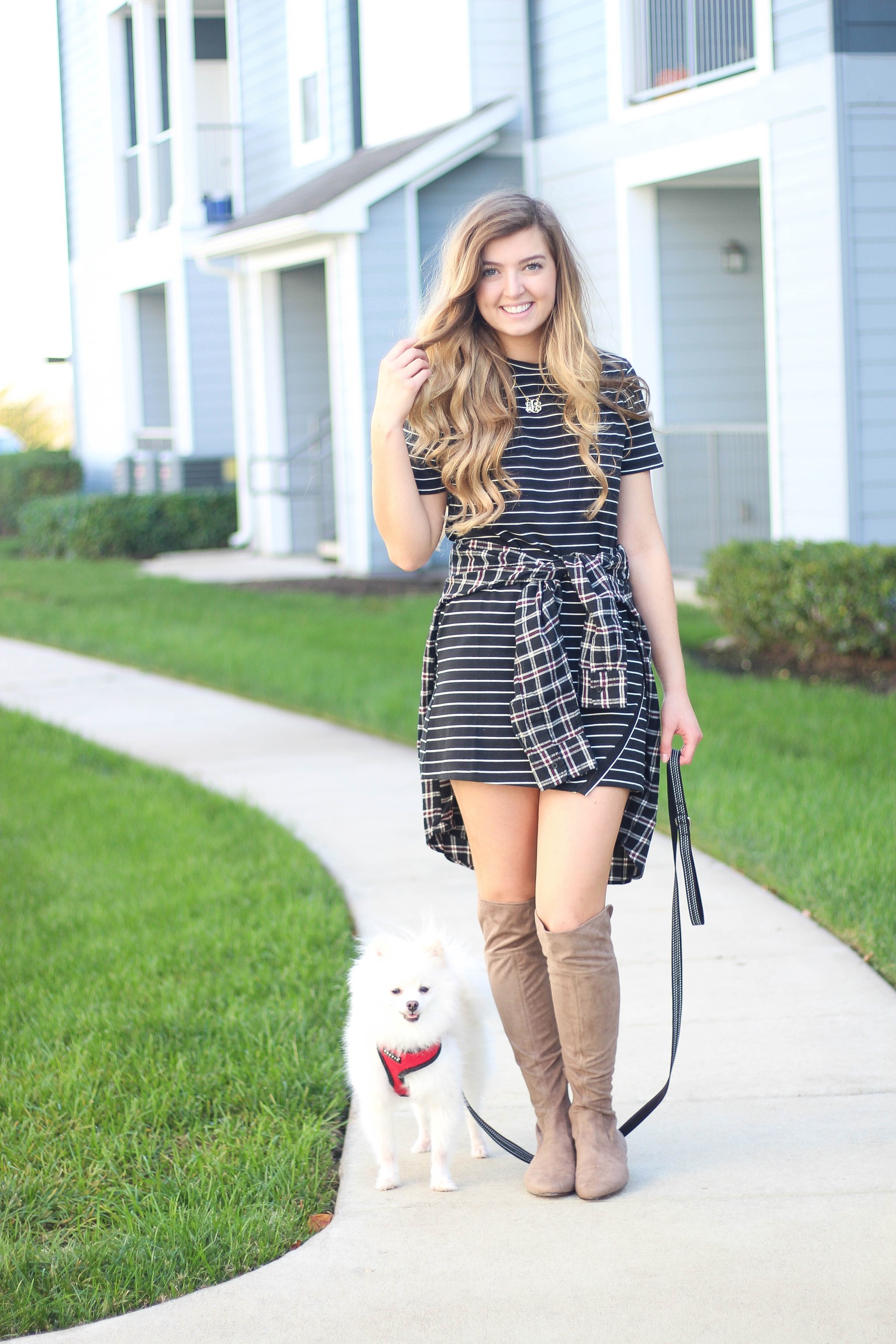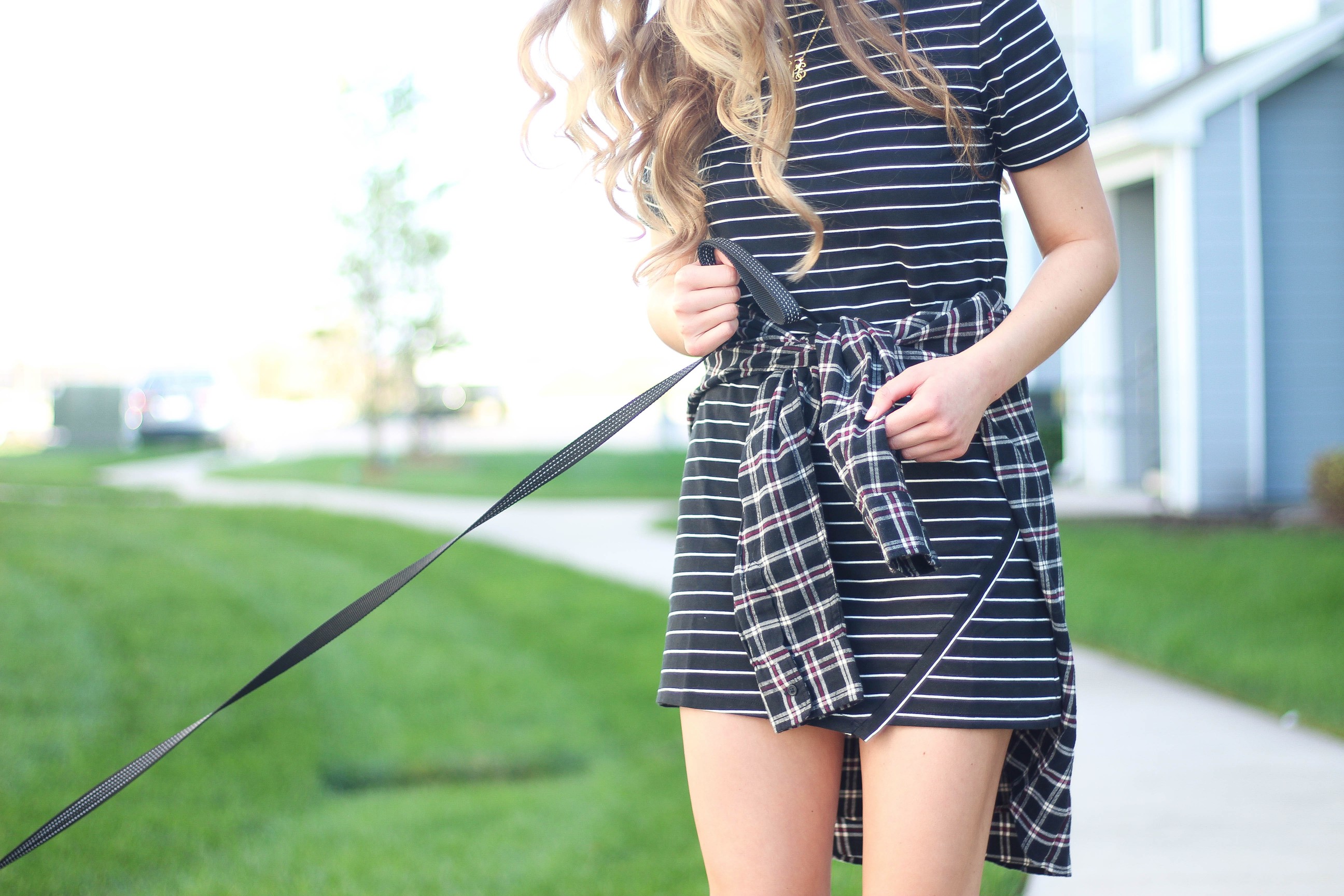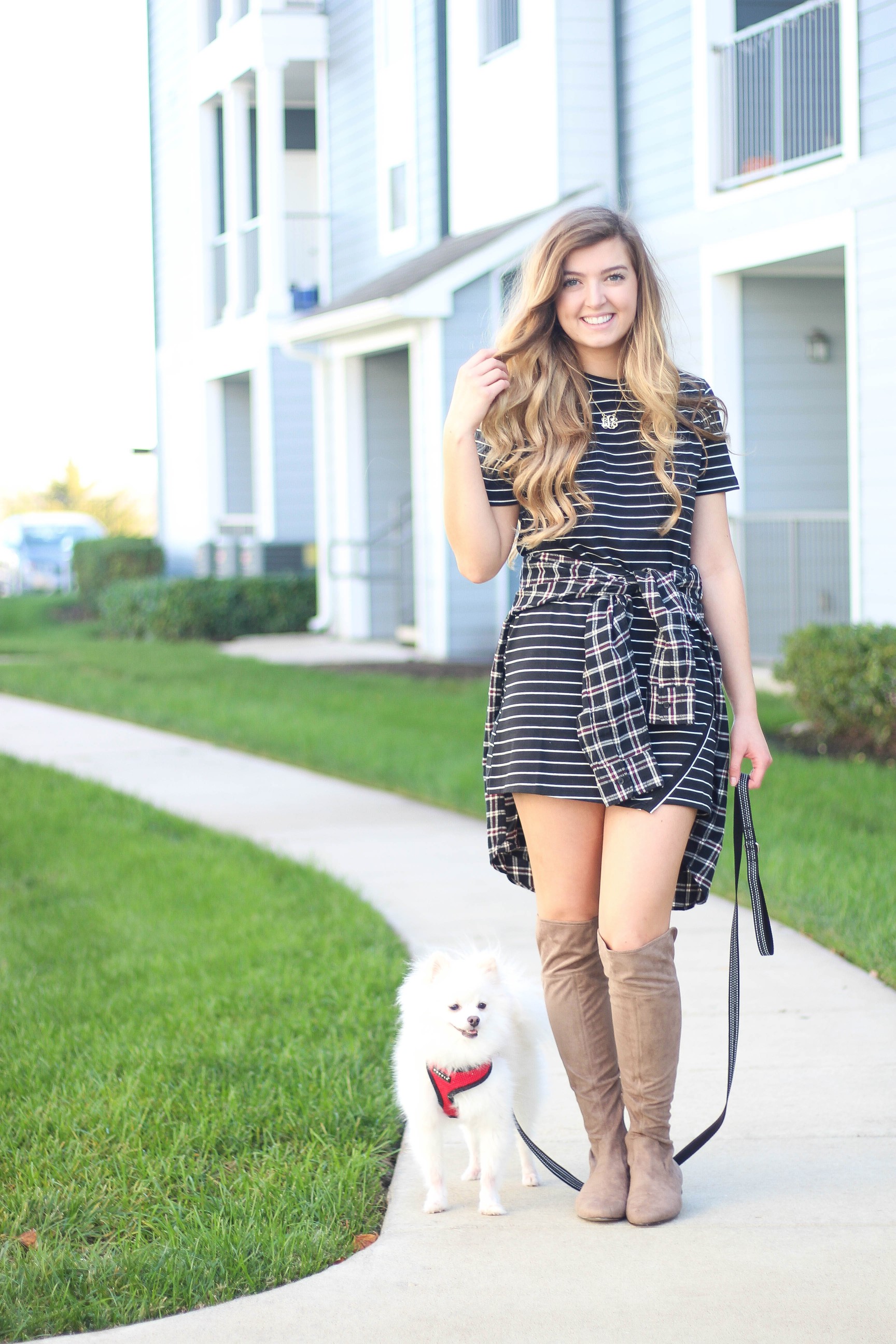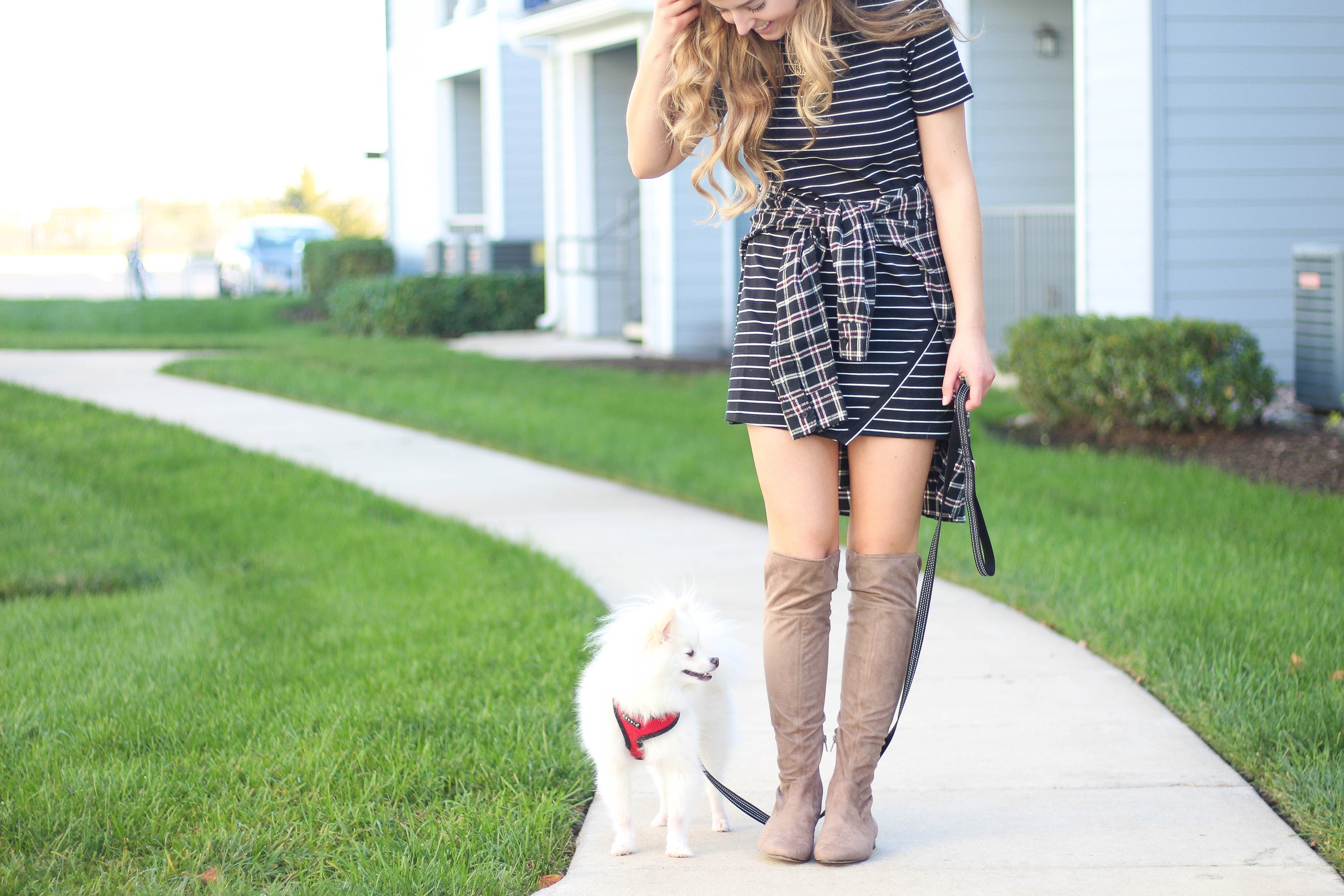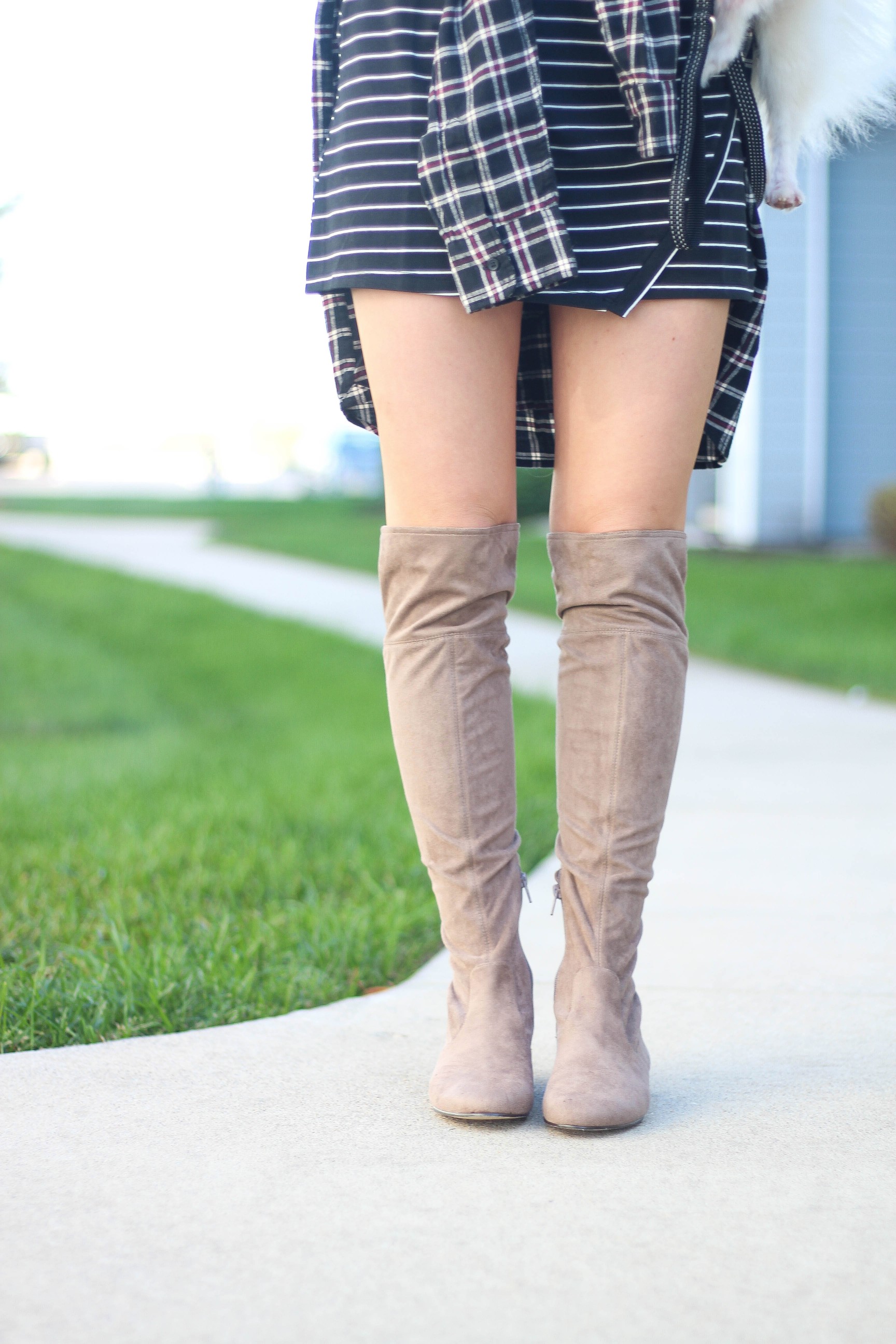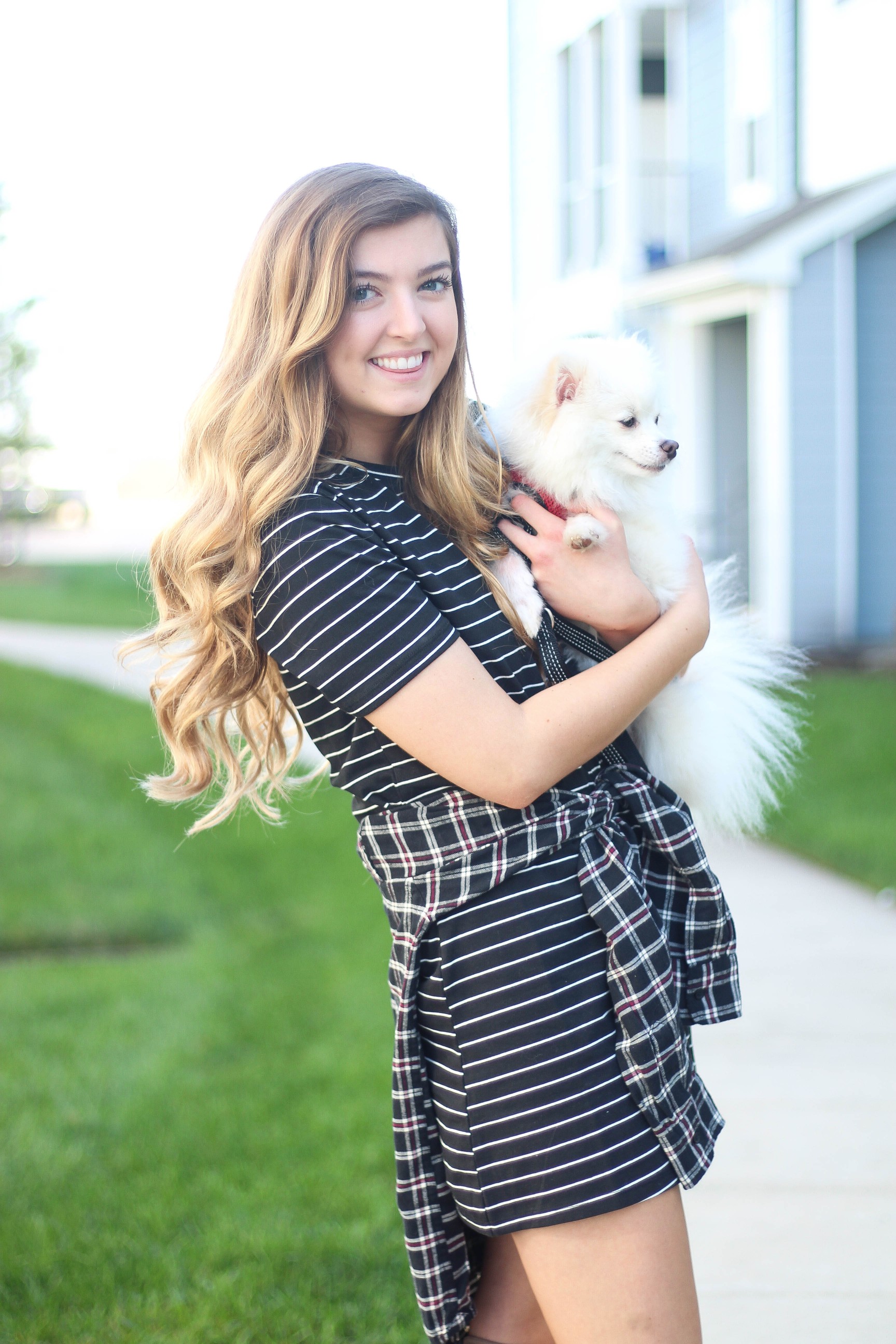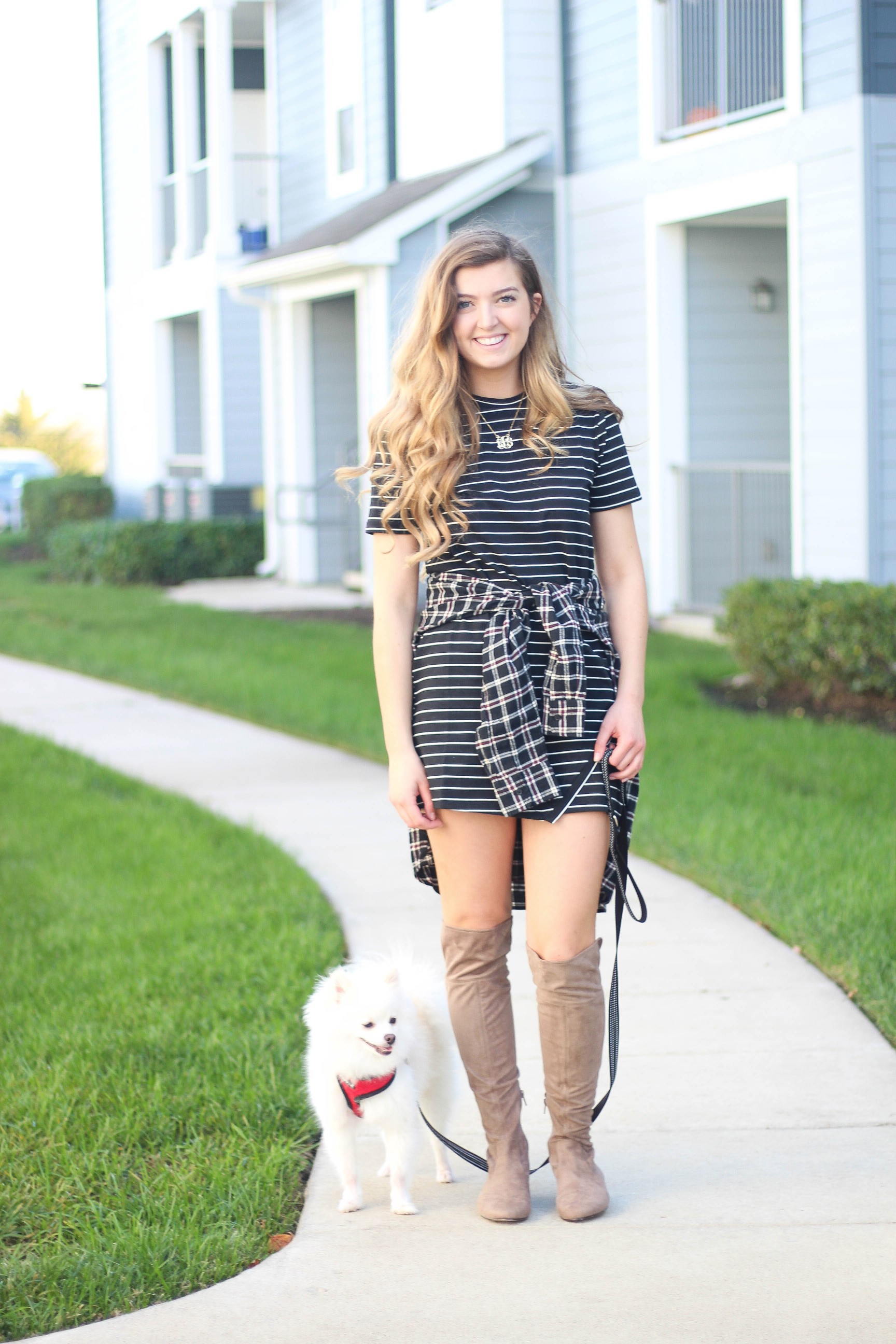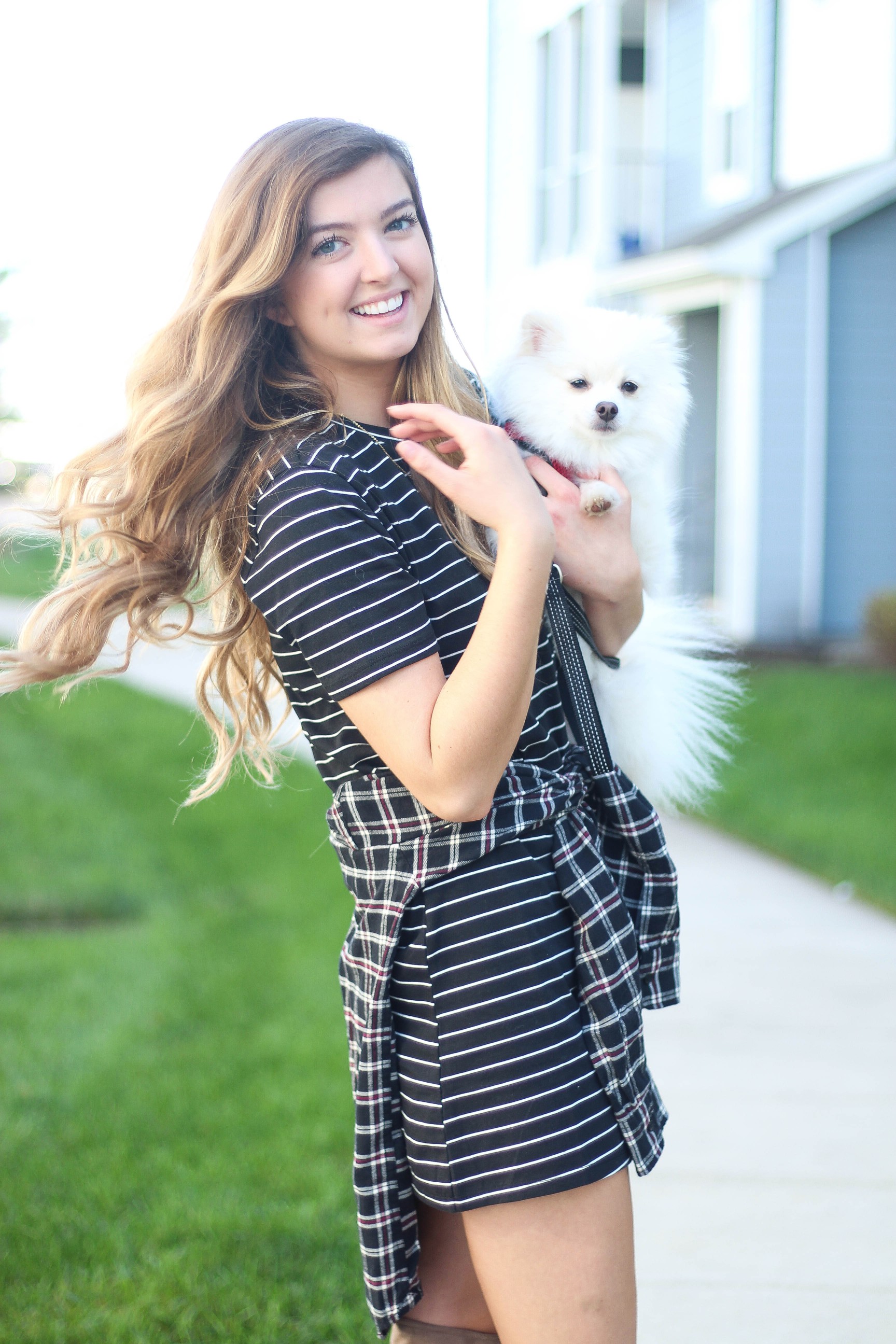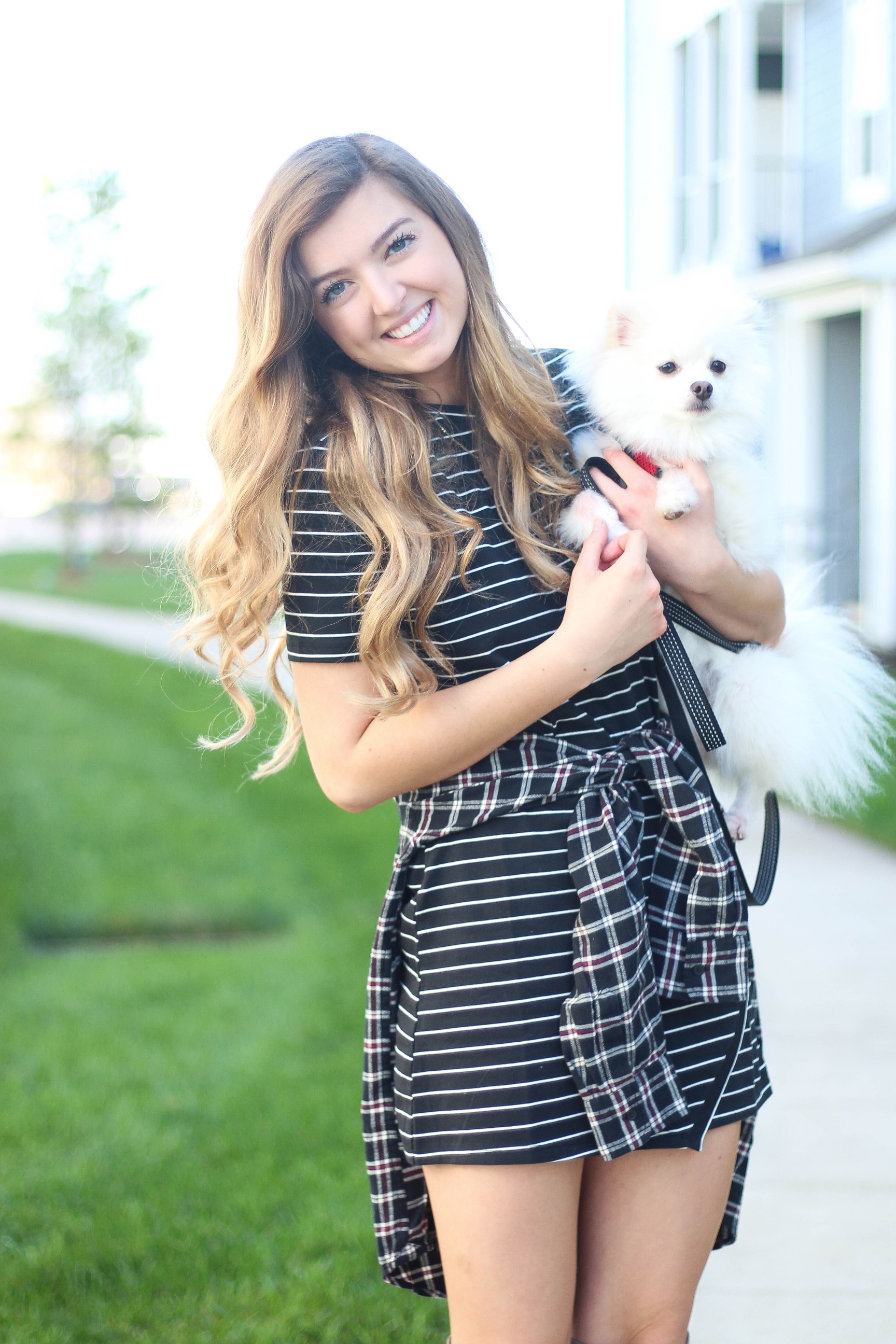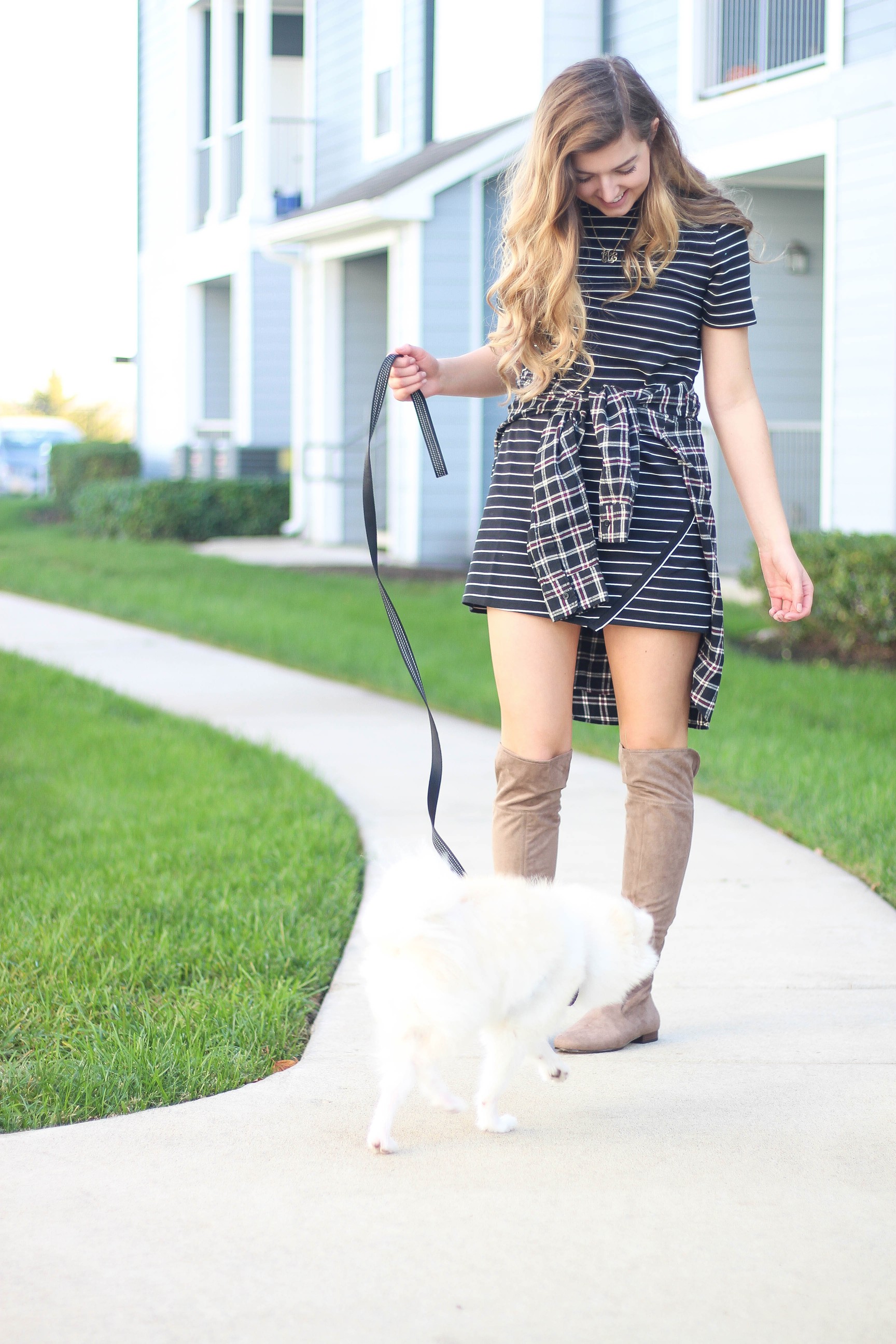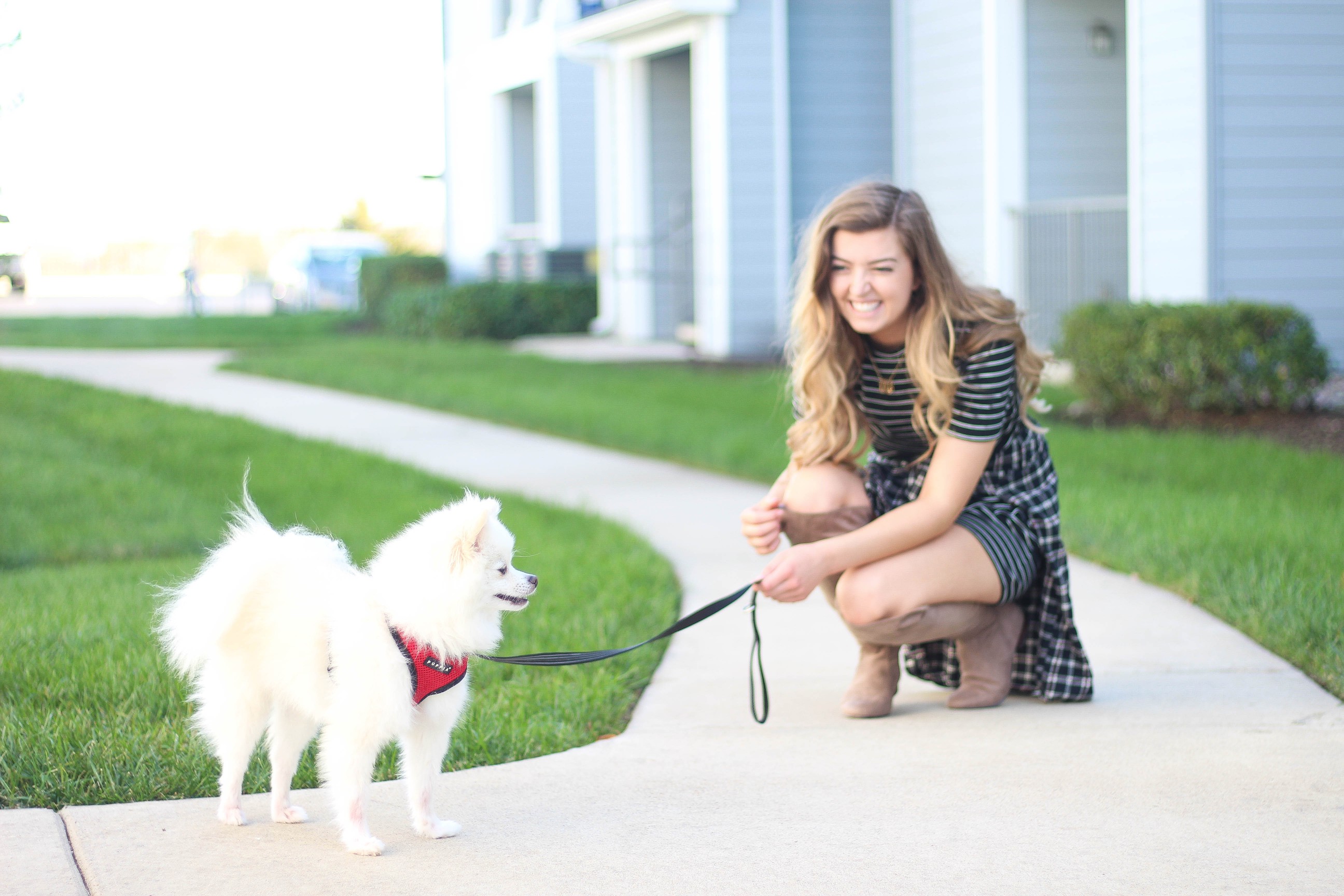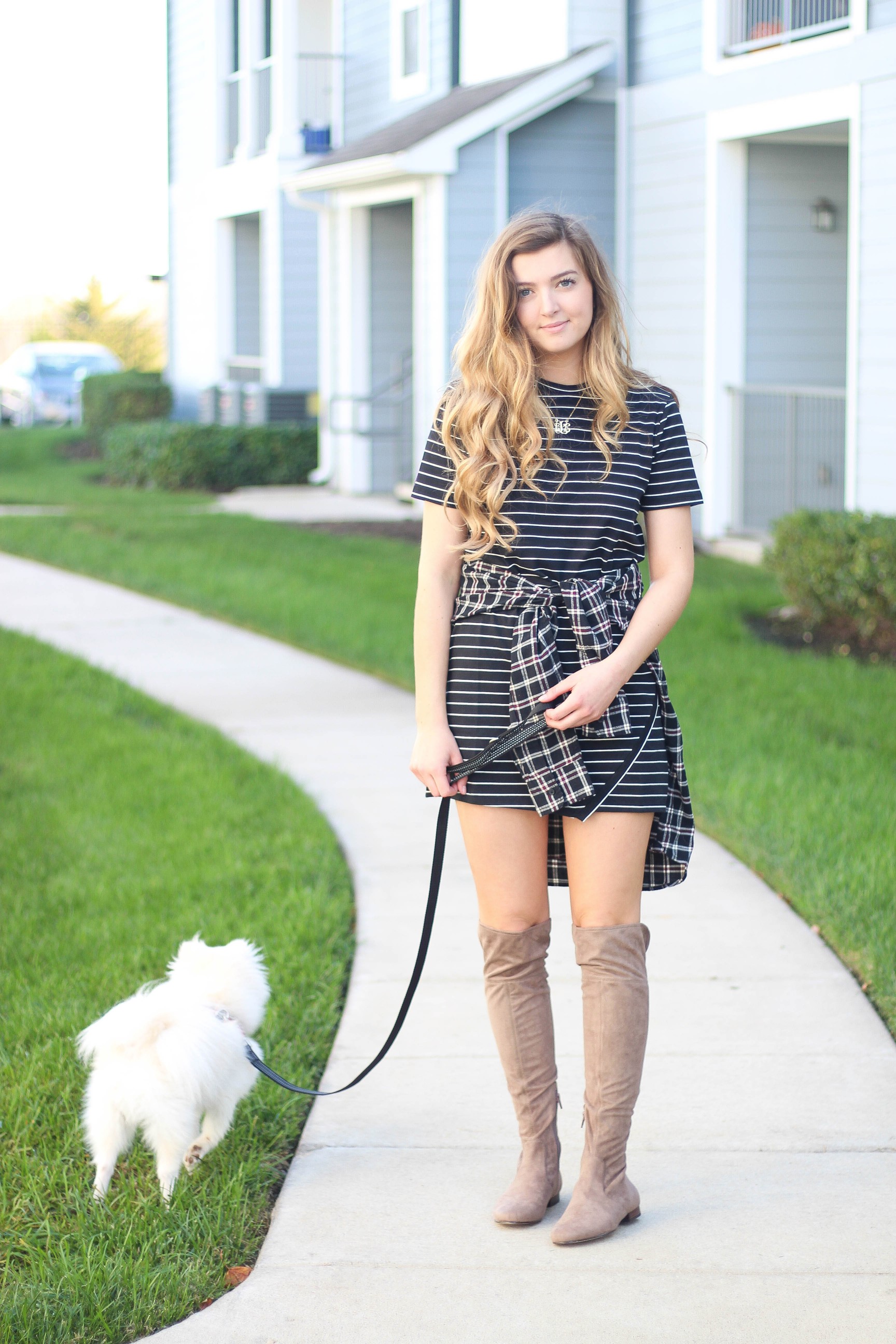 I never used to be a flannel girl, but recently I was going to breakfast on a chilly morning and snagged a flannel from my mom's closet (see the look here). Ever since then I have been obsessed and wanting to buy some of my own! Recently I teamed up with Uniqlo to share this adorable flannel with you all so I was excited to add another one to my collection. I didn't know my about Uniqlo, but I was so surprised how comfy and cute the flannel was for only $30 (it's actually on sale for $20 now)!
You know when you find a cheap flannel at Target and it's cute, but not soft? That's sort of what I was expecting for a $30 flannel – however – it is SO soft and cozy and I am definitely going to buy more! I decided to pair the flannel with a comfy t-shirt dress to make the outfit cute, but effortless. I have been crazy for over-the-knee boots this year so I found these on Amazon for only $25 and had to snag them! All together this look is extremely affordable, the actual dress I am wearing was only $10, but sadly it is sold out. I linked a really similar one above that is a bit more pricey and some other options below!
My pup loves going on walks now that I live in an apartment (he's used to having a big backyard to run around in) so our daily walks are what him and I live for! There's something so adorable seeing him running around my apartment complex with a big grin on his face! I try to take him on two long walks each day (and shorter ones during the other times he has to just go to the bathroom). Although this isn't an outfit I would normally pick out to walk my dog (lol) it was extremely cozy and I didn't feel like I was super dressed up!
More T-Shirt Dresses I Love:

xoxo,
Lauren Emily Lindmark
*Thank you Uniqlo for sending me this flannel, all opinions are ALWAYS my own.
Copyright © 2016 dailydoseofcharm.com