Quilted Skirts and Loop Sweaters | OOTD
I have been wanting to style this faux leather skirt on my blog for awhile because I am obsessed with it! I have mostly been wearing it when I go out, I'll pair it with a crop top and it looks so cute. However, when I was getting ready the other day I decided to throw a sweater over the skirt and LOVED how it looked! I can not get enough of sweaters and skirts now! I like that it's a super cute look, but also is cozy and casual because of the sweater.
Over the knee boots and skirts/dresses have been my thing lately. In the winter I get so lazy about shaving my legs and, I mean, you pretty much don't have to shave your legs when you wear this because it barely shows your thigh… #priorities? Actually though, this is such a cute look!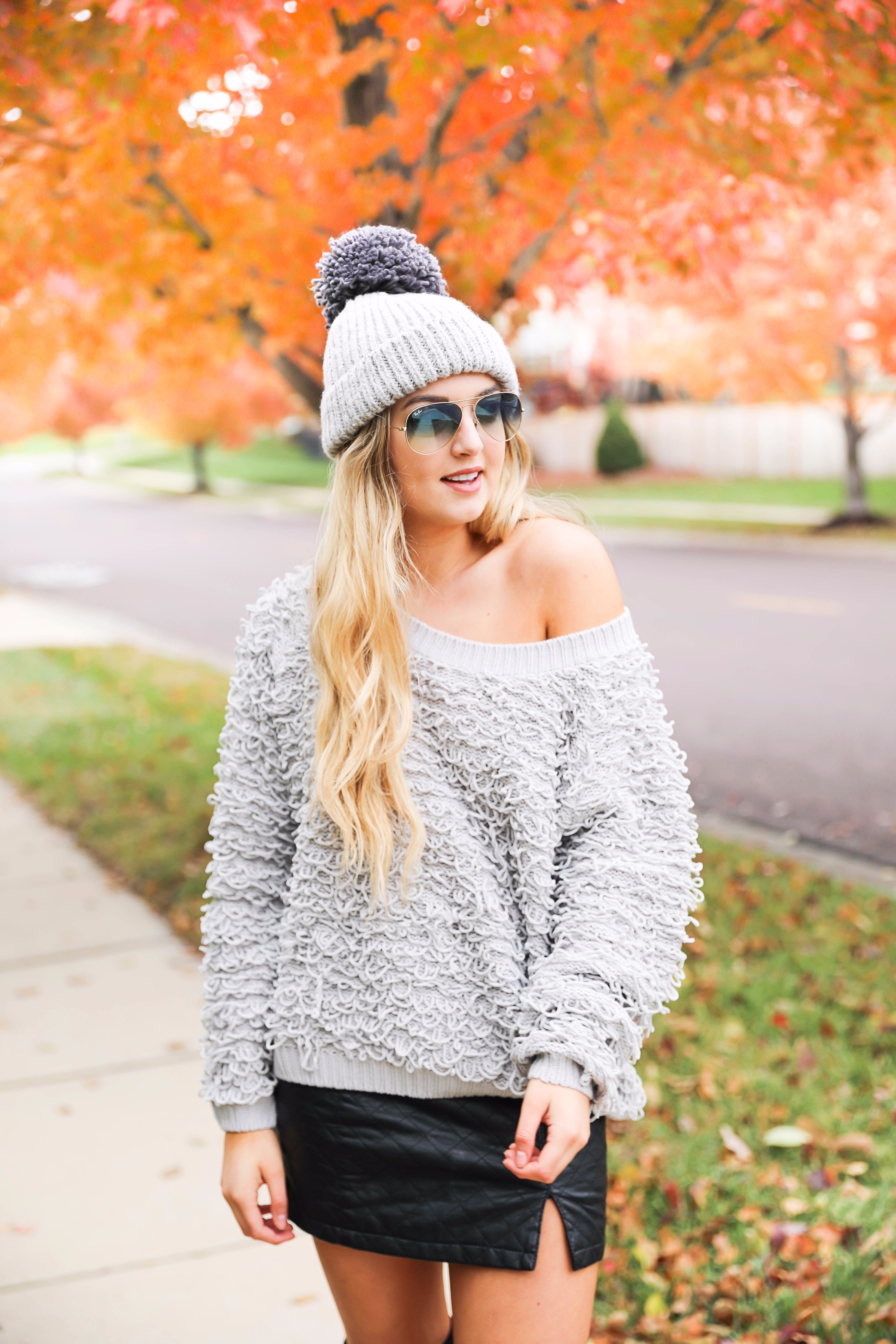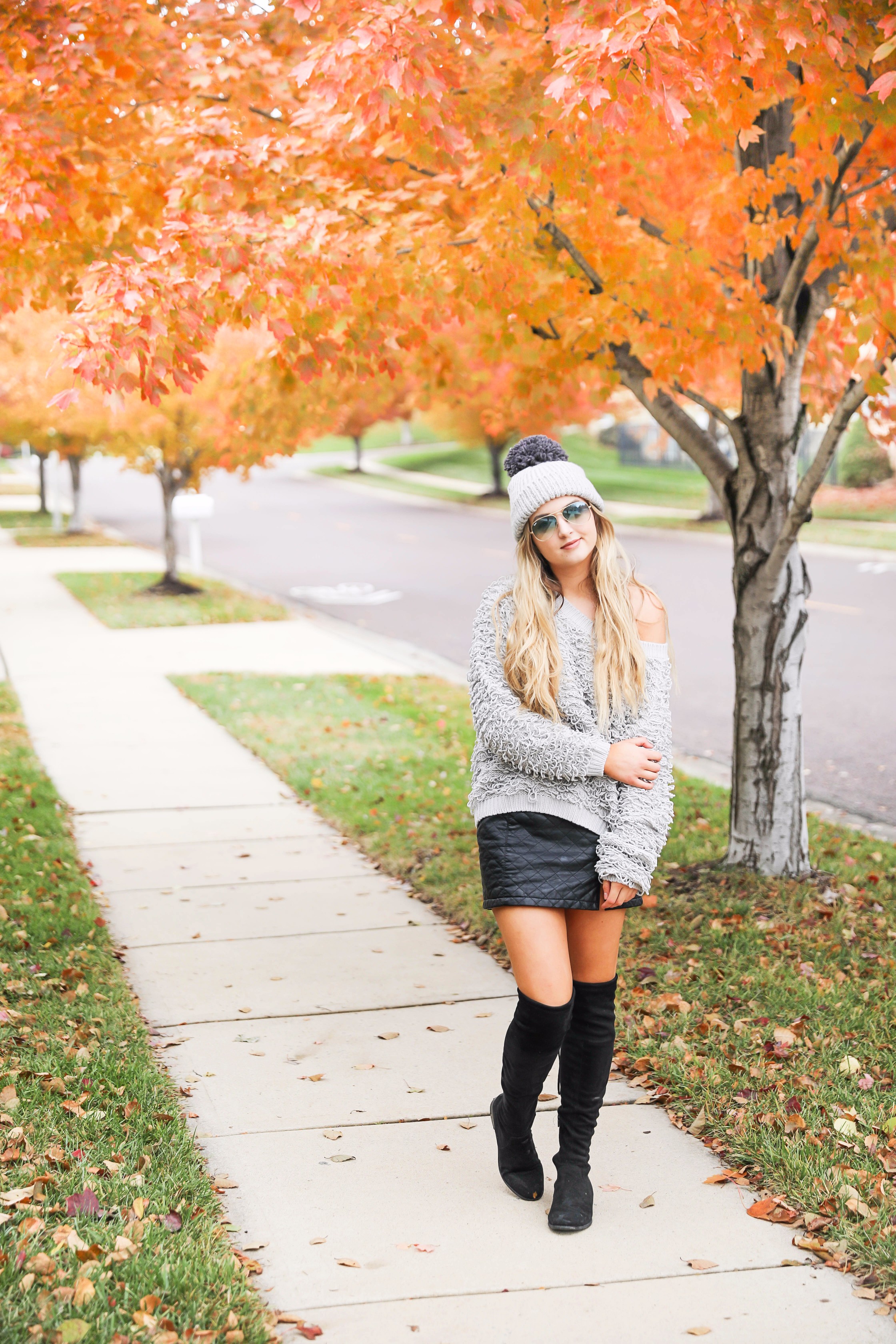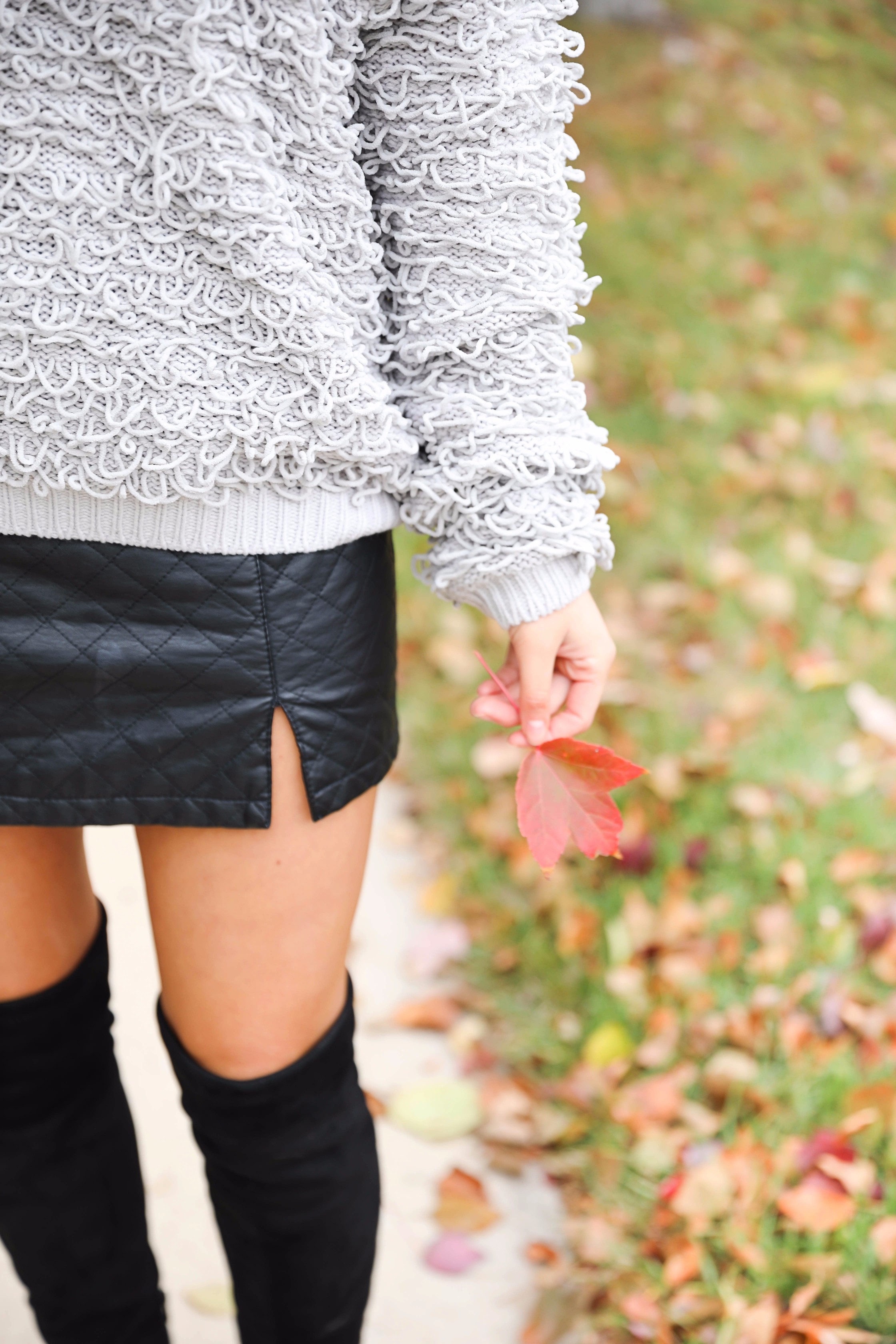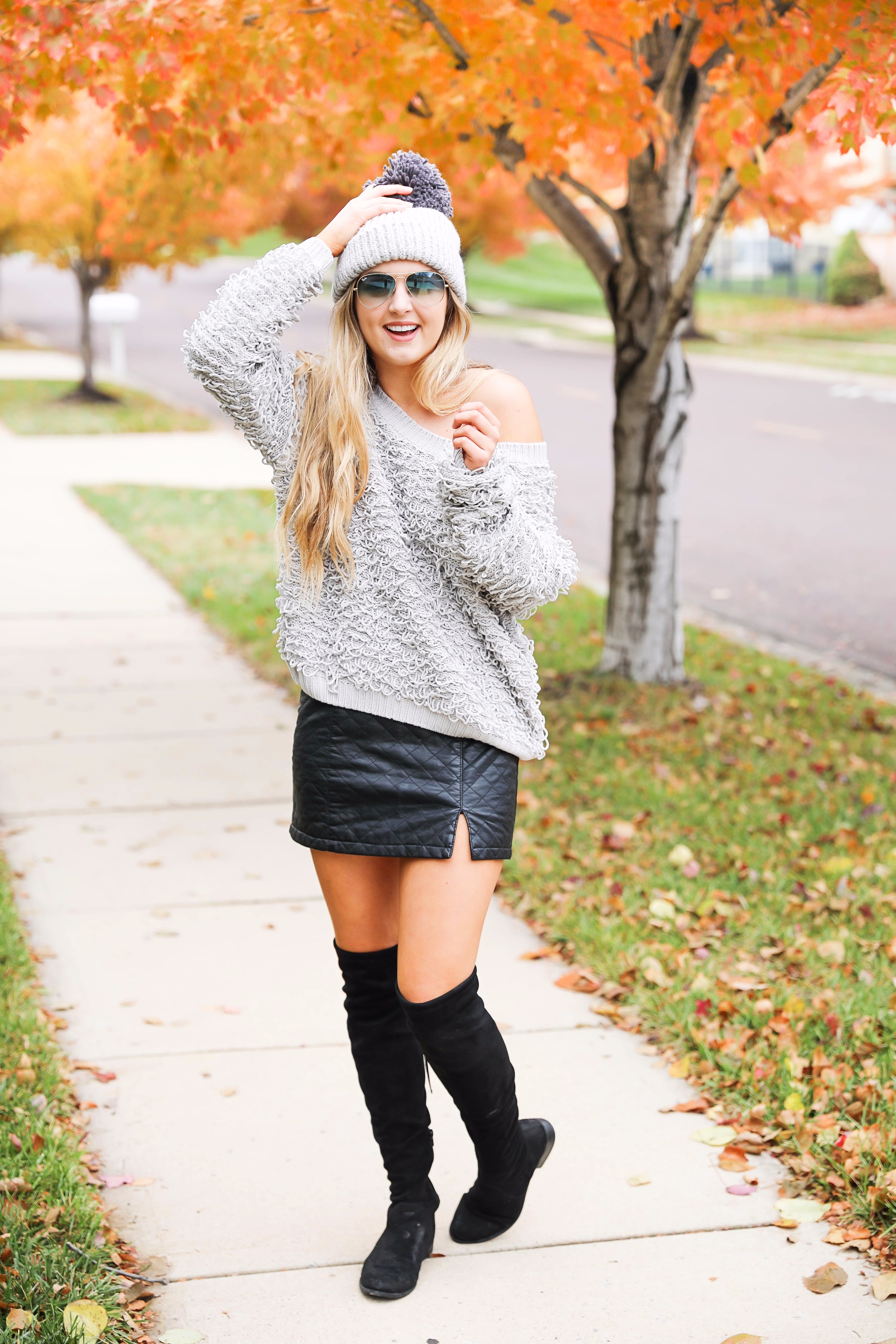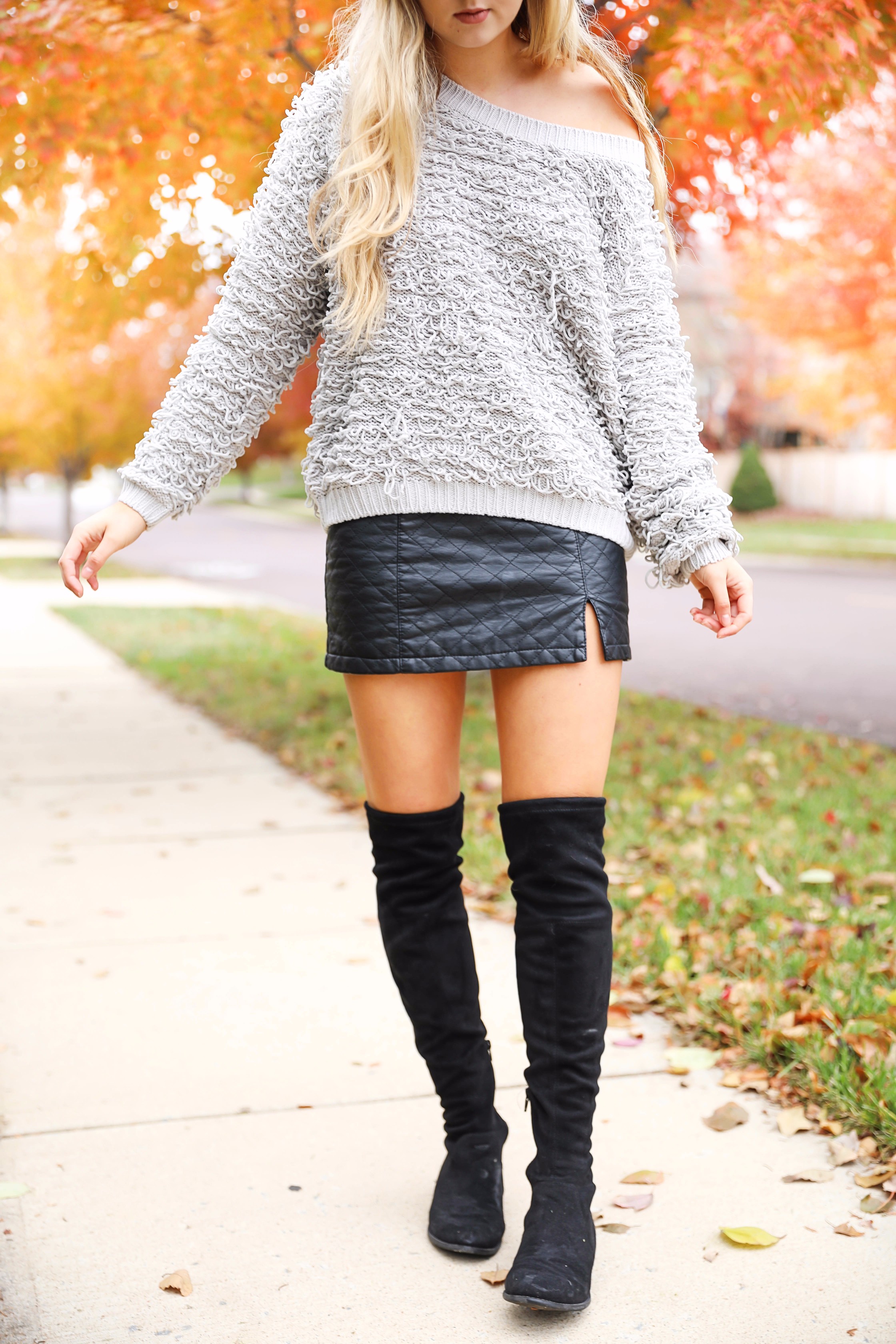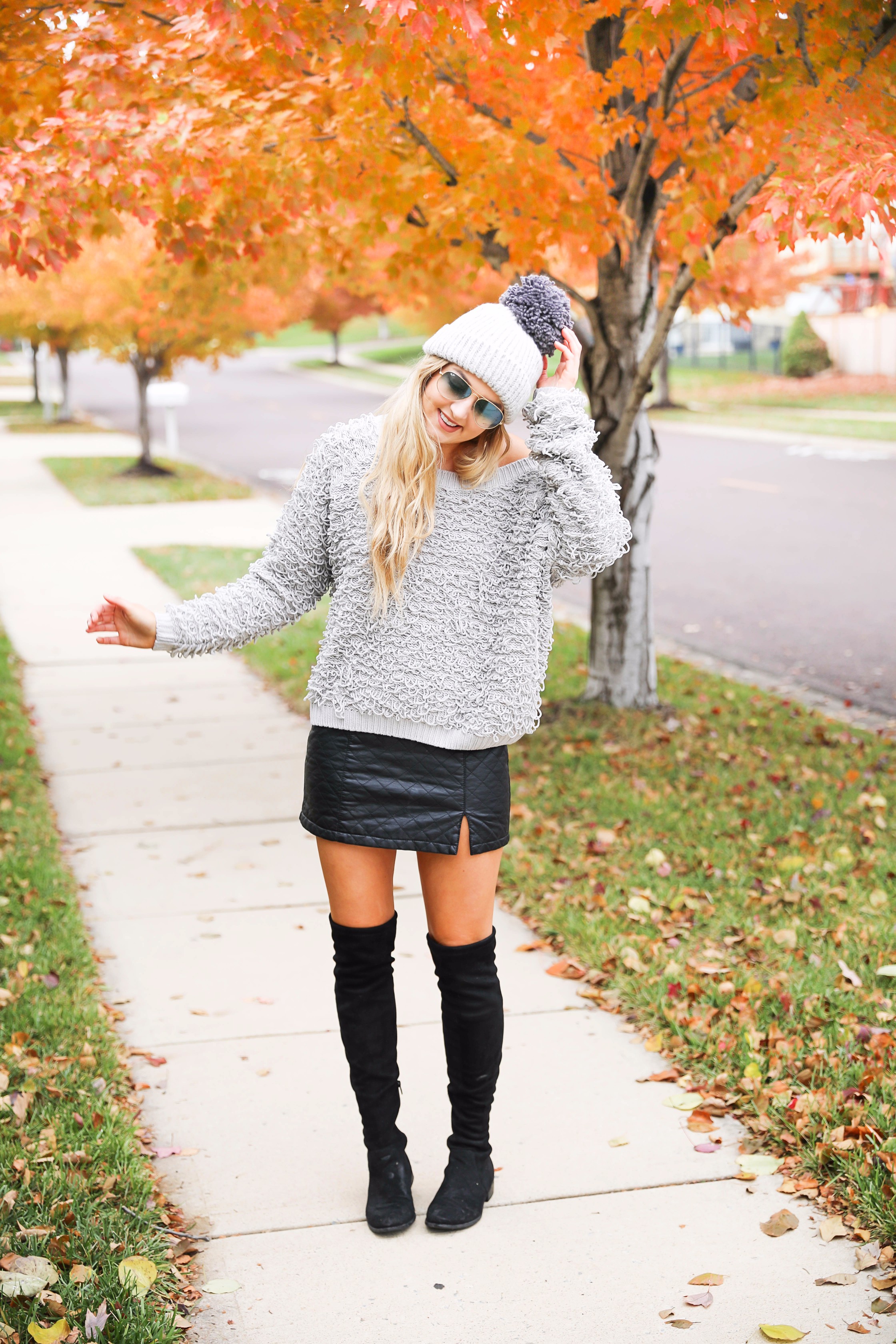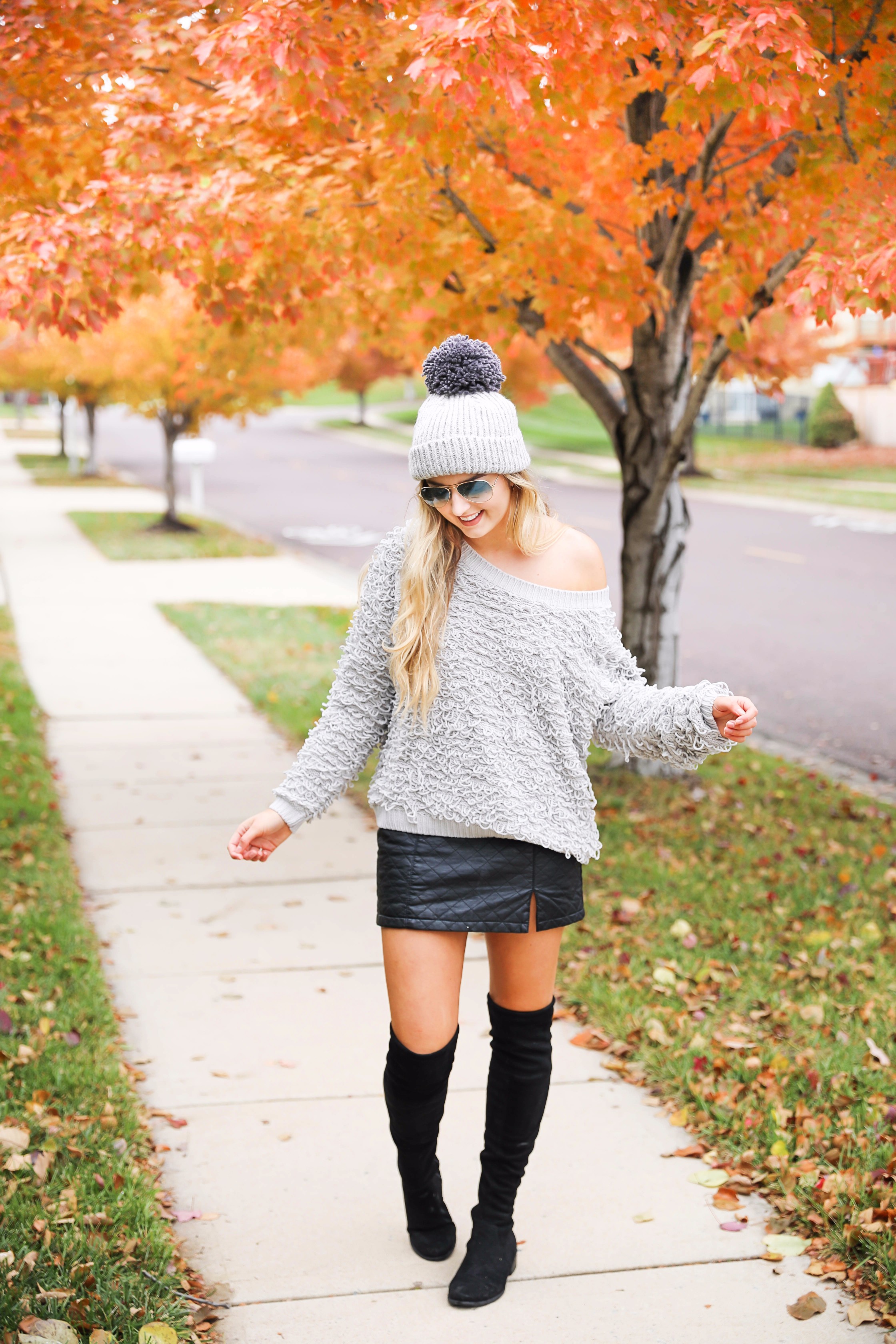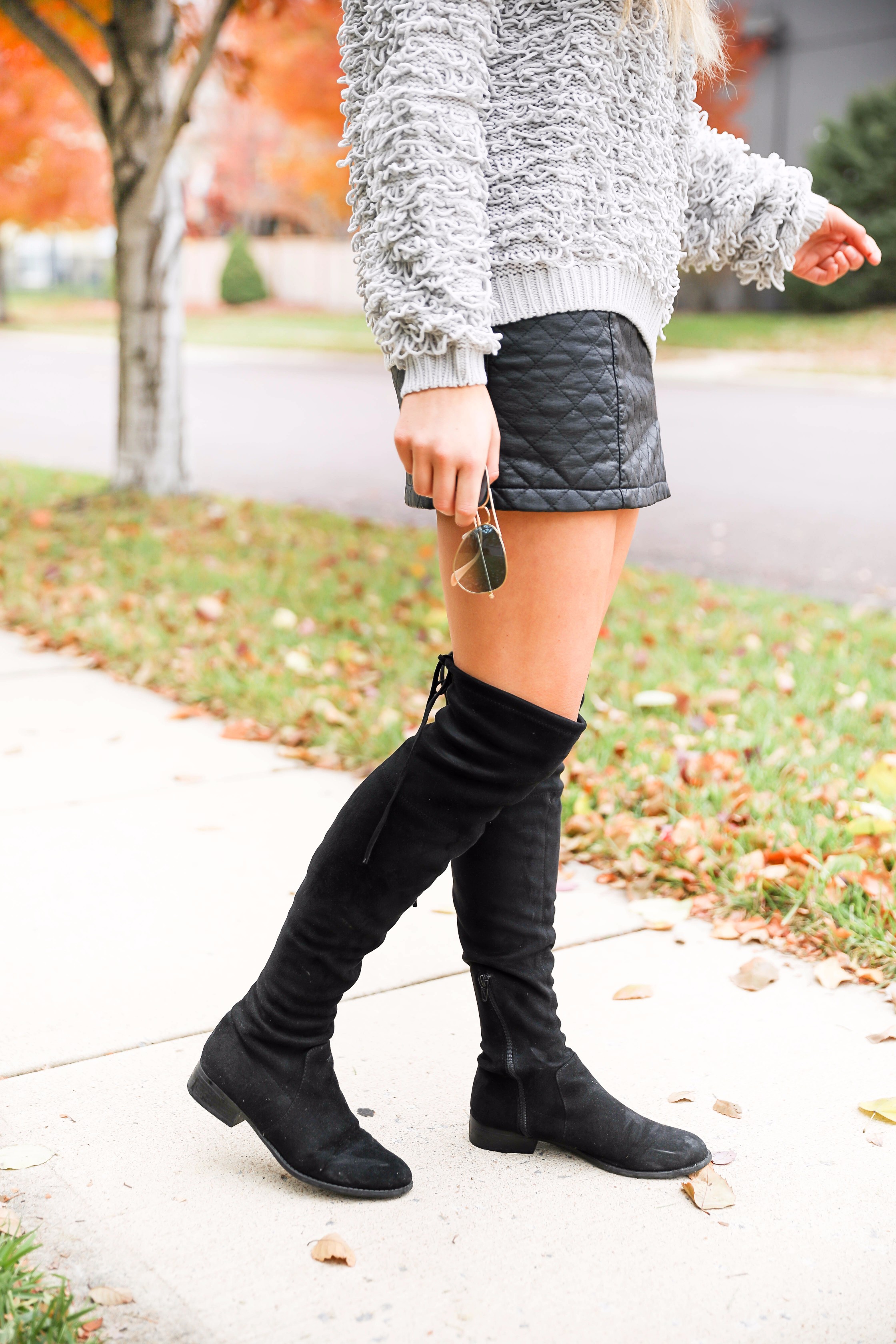 This adorable beanie came in the mail the other day and I think it is my new favorite one I own! I wouldn't usually put one on with an outfit like this, but to be honest my hair was messy and it was cold out so this is what you get. I actually think it looks cute though! Definitely makes the look a bit more casual, but adds to it too! Side note, I am sorry the original skirt is sold out for this look (I hate when that happens). However, the ones linked are SUPER similar so it is easy to recreate!
As I am writing this I am eating a grilled cheese and so content with life haha! It's really cloudy and cold out and I feel like grilled cheese is such a cozy meal. It's Sunday right now and I only eat dairy on the weekends (which honestly, I really should not do because it makes me start out my week with stomach issues – but I love it too much…). So basically on the weekends I find any excuse to eat things I shouldn't! Friday night through Sunday night are my "cheat days," and although eating dairy makes me feel like sh*t, I have found that having those as my "unhealthy" days works really well for me! I spend Monday – Friday trying to eat really healthy meals and eat mostly plant based with organic meat plus stick with my calorie goals and I have noticed a huge difference in how I feel and how my body looks!
If anyone is interested in some health posts I would love to post some! I talked about doing a post on my favorite low calorie meals and a lot of people on Instagram liked the idea, but I don't have that scheduled on my content calendar until January (I figured it would be a good post for the new year). Let me know if you want to see any other posts!
More Loop Sweaters
xoxo,
Lauren Emily Lindmark
Copyright © 2017 dailydoseofcharm.com