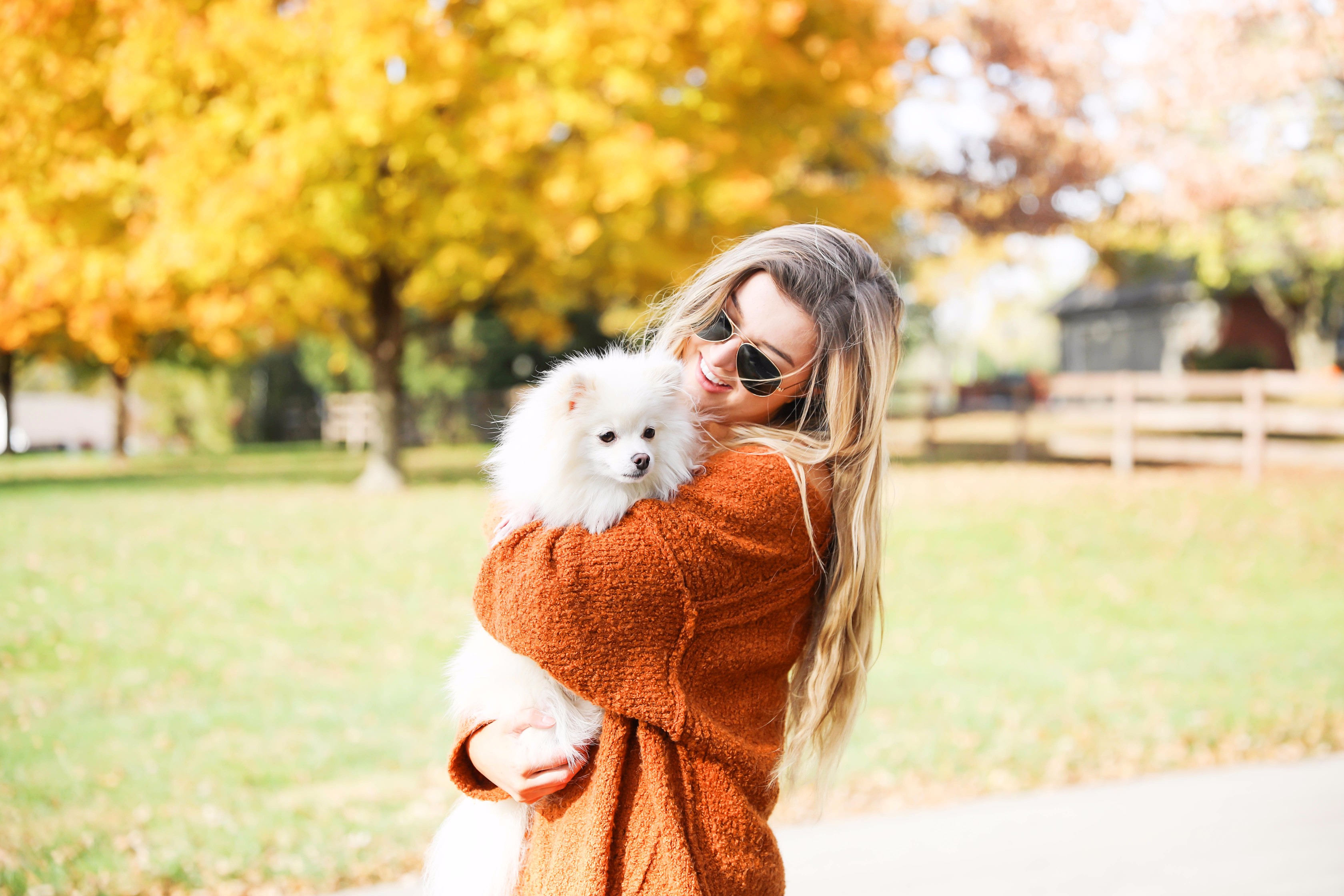 My Dog's 4th Birthday & OOTD | + I Hit 10k on Instagram!
Tomorrow is my puppy, Beau's, 4th birthday! I guess since he is four he isn't technically a "puppy," but I can't be the only one that calls all dogs puppies, right?! I love this little man, he has the biggest personality and always has a huge smile on his face…well, except for when I dress him up lol! He was not cooperating with these photos because he was so unhappy I put a hat on him. I can't believe I have almost had this pup for almost four years. I will have to tell you all the story of how I got him one day, maybe a video?
He has taught me so much and made me a better person! I made this post about him two years ago and I love having my blog to look back on these memories. If you want to see photos of his true personalty make sure to check out that post, it will give you a good laugh haha! So here is his four year update…
I will never get tired of how excited he gets when I walk in the door or how happy he gets on our daily walks! He is so territorial when he comes to my whole family (especially his grandma and I), but warms up to people pretty fast. Whenever we have anyone in our house (even if it's just the plumber) he gets SO upset when they try to leave. He definitely has some attachment issues haha! He hates fireworks, thunderstorms, lawnmowers, and when big cars drive by us on walks. He thinks he is the alpha dog in our house even though he is a good 80 lbs less than our German shepherd. He get so much attention when we go out in public and totally eats it up! I love him so much!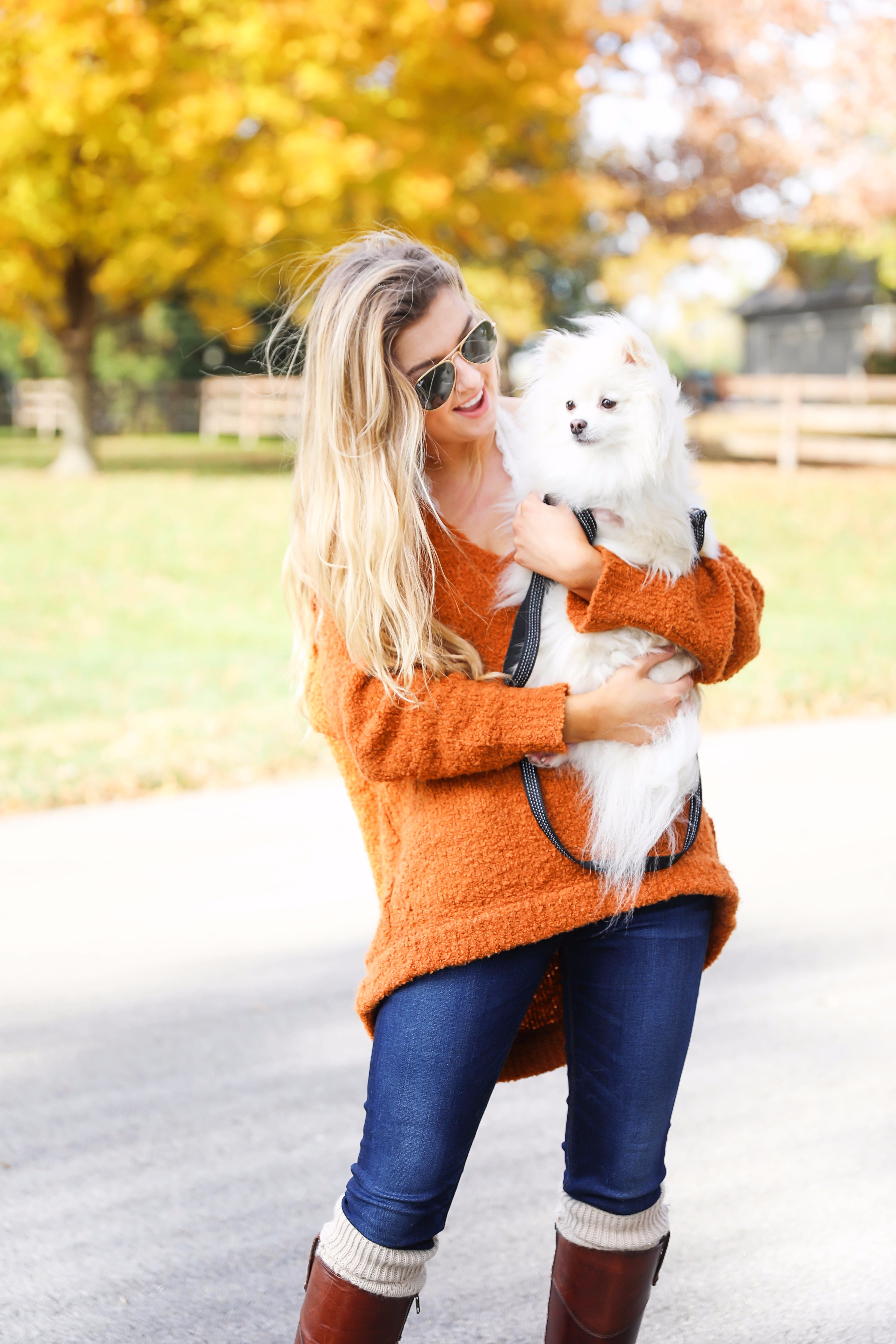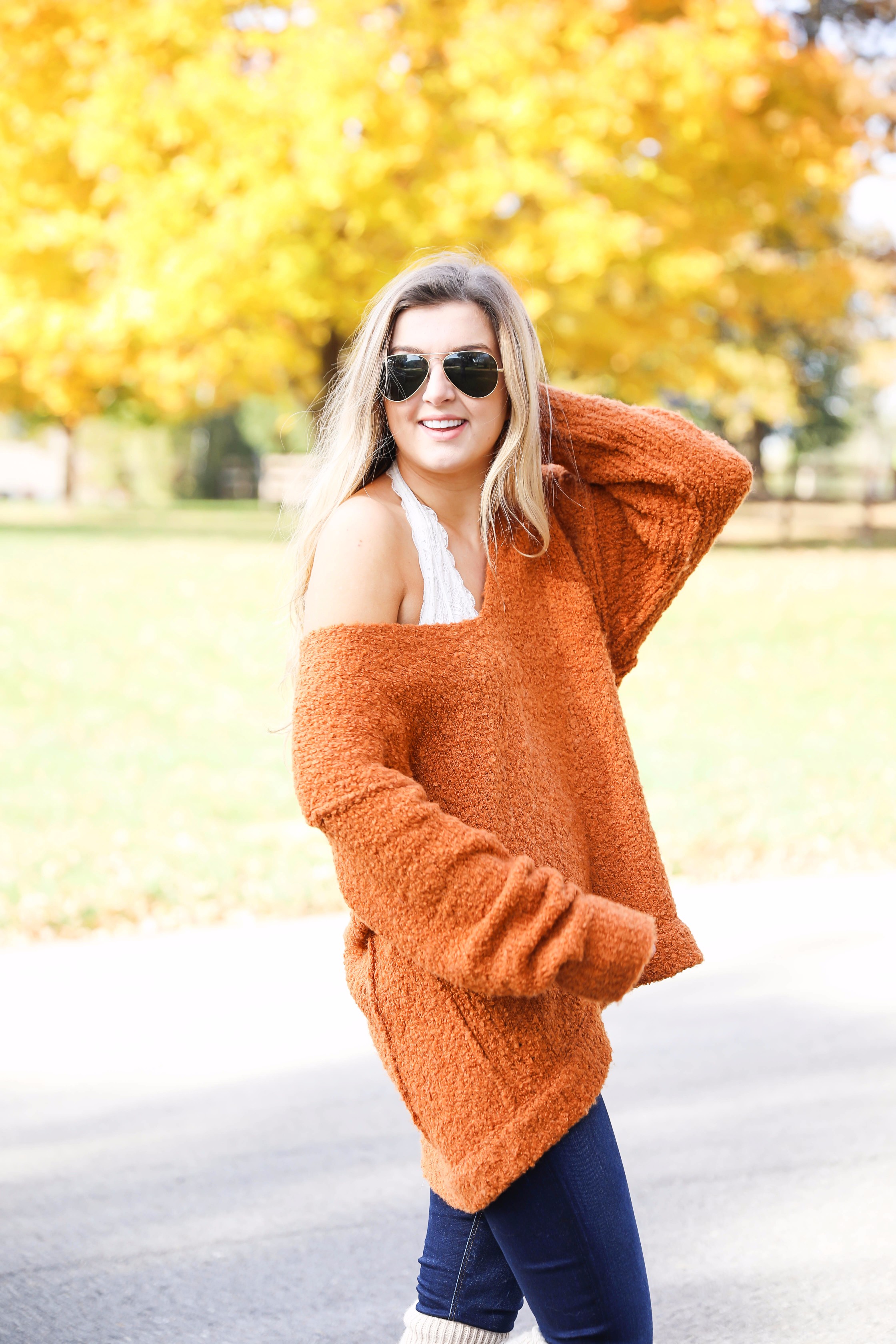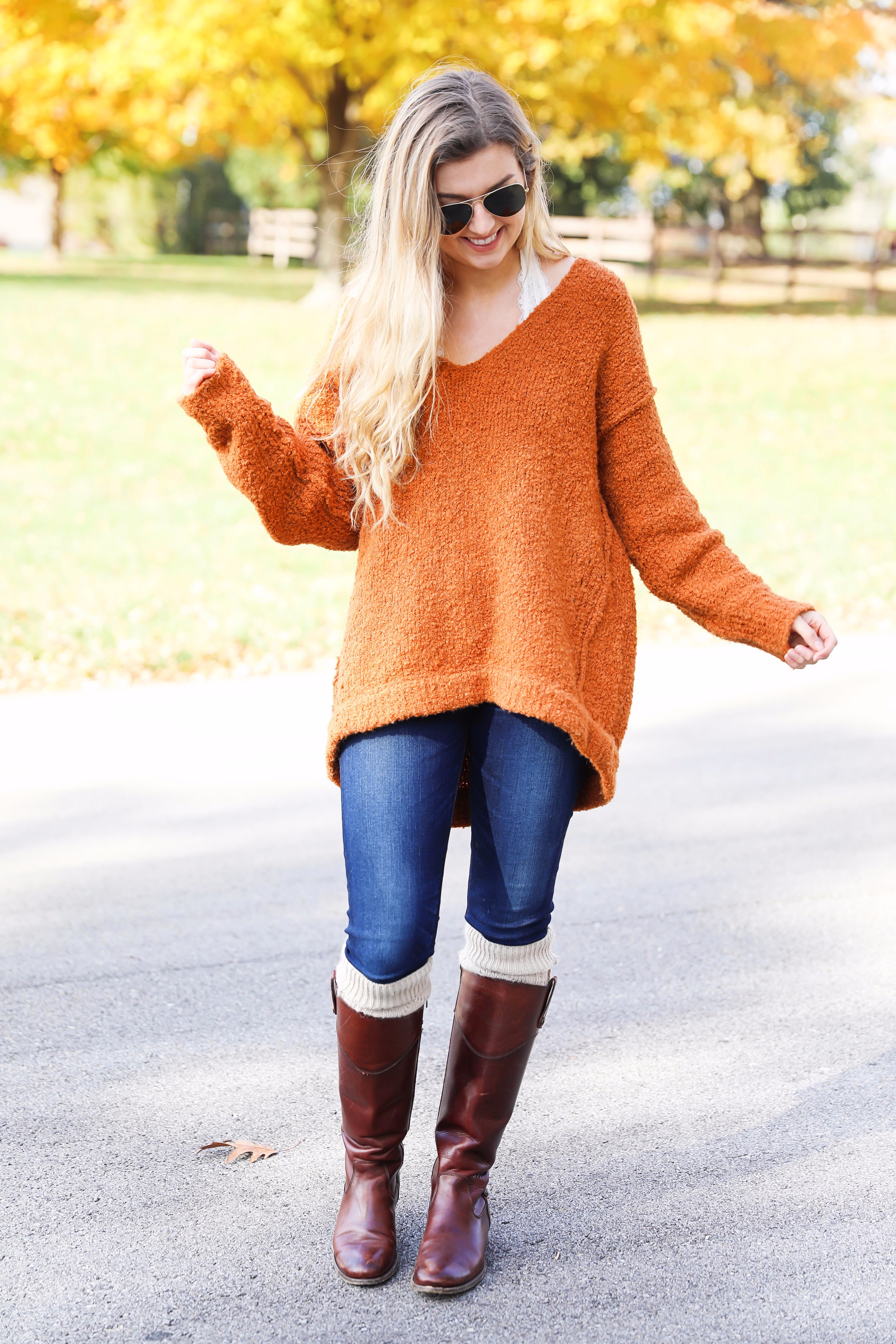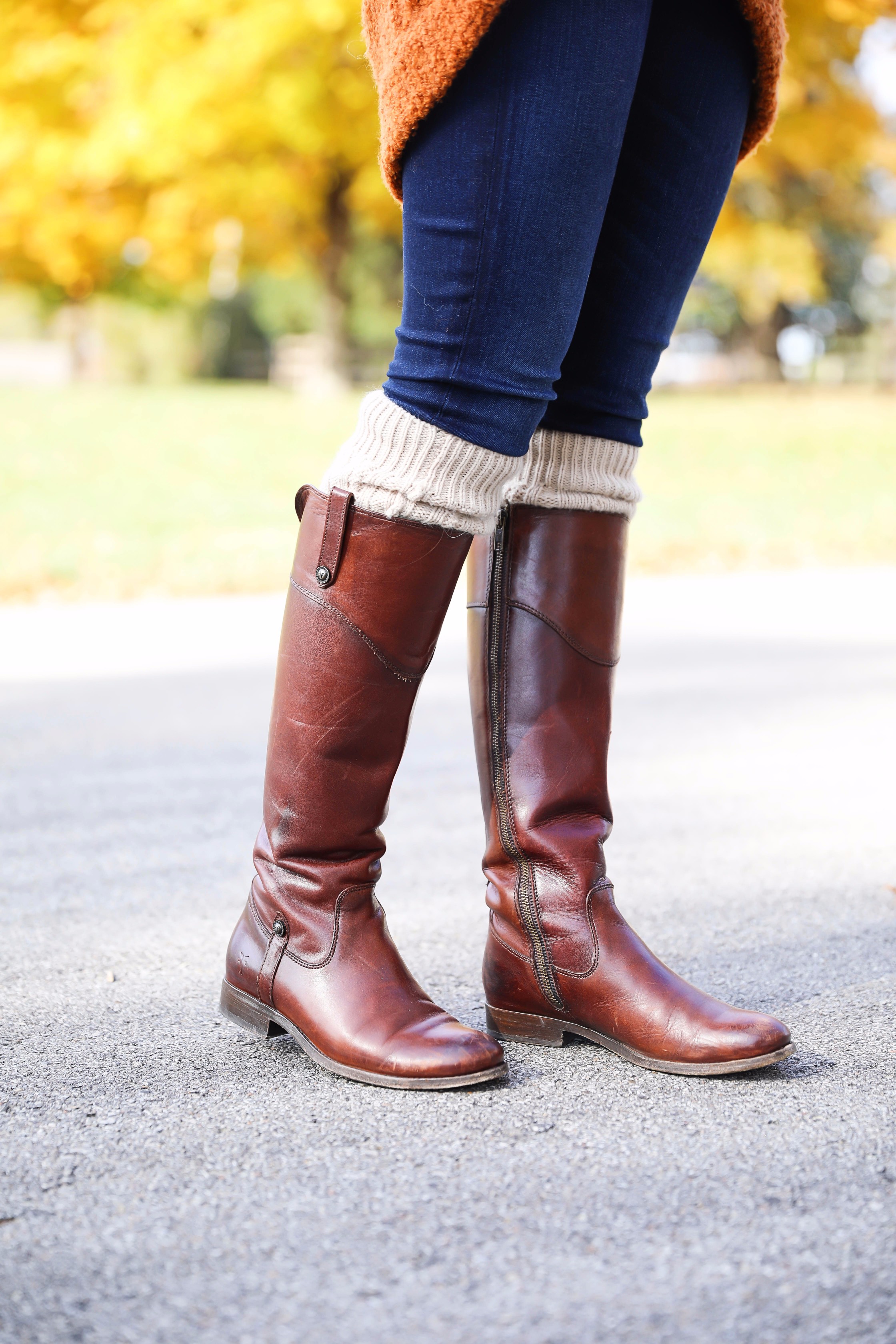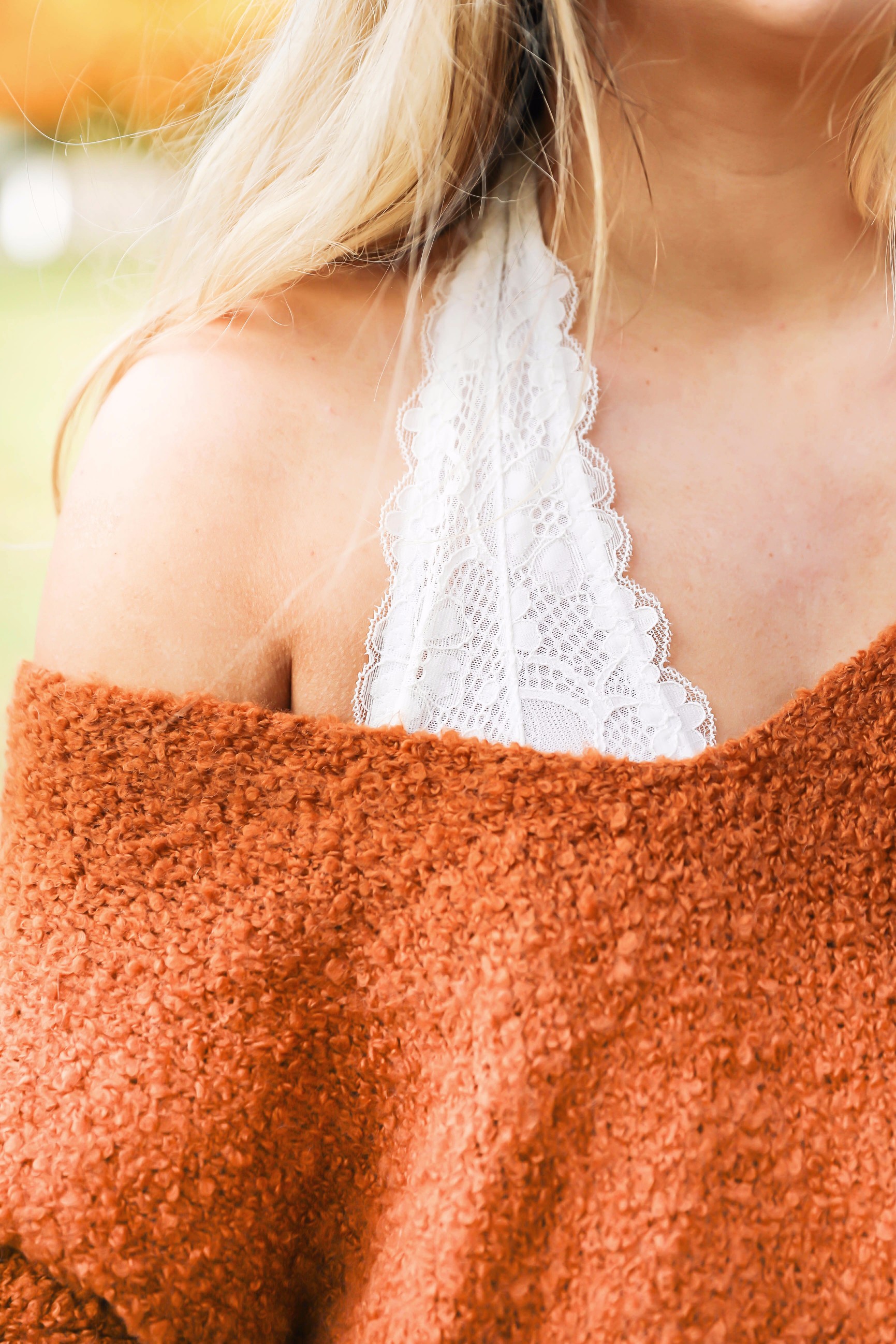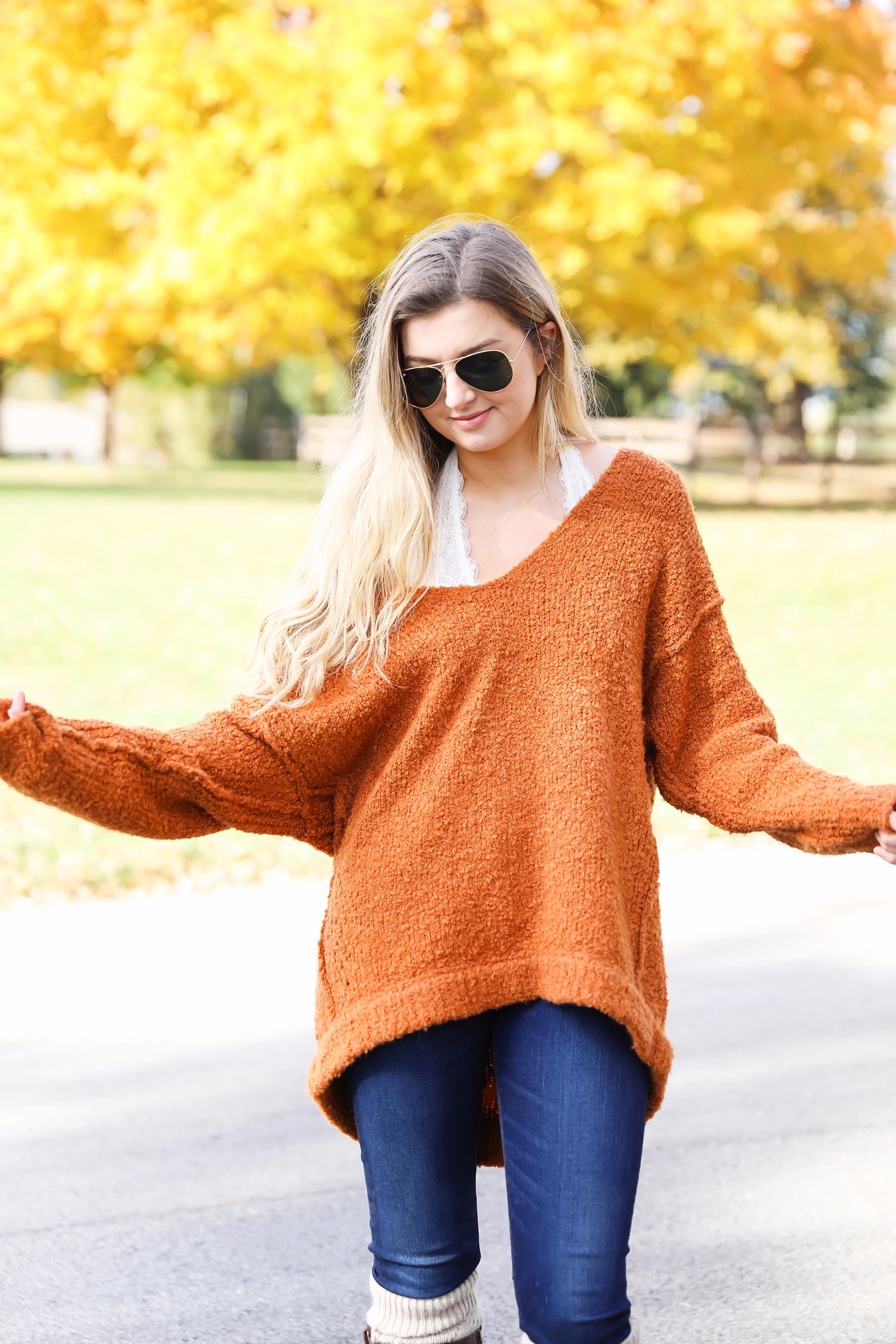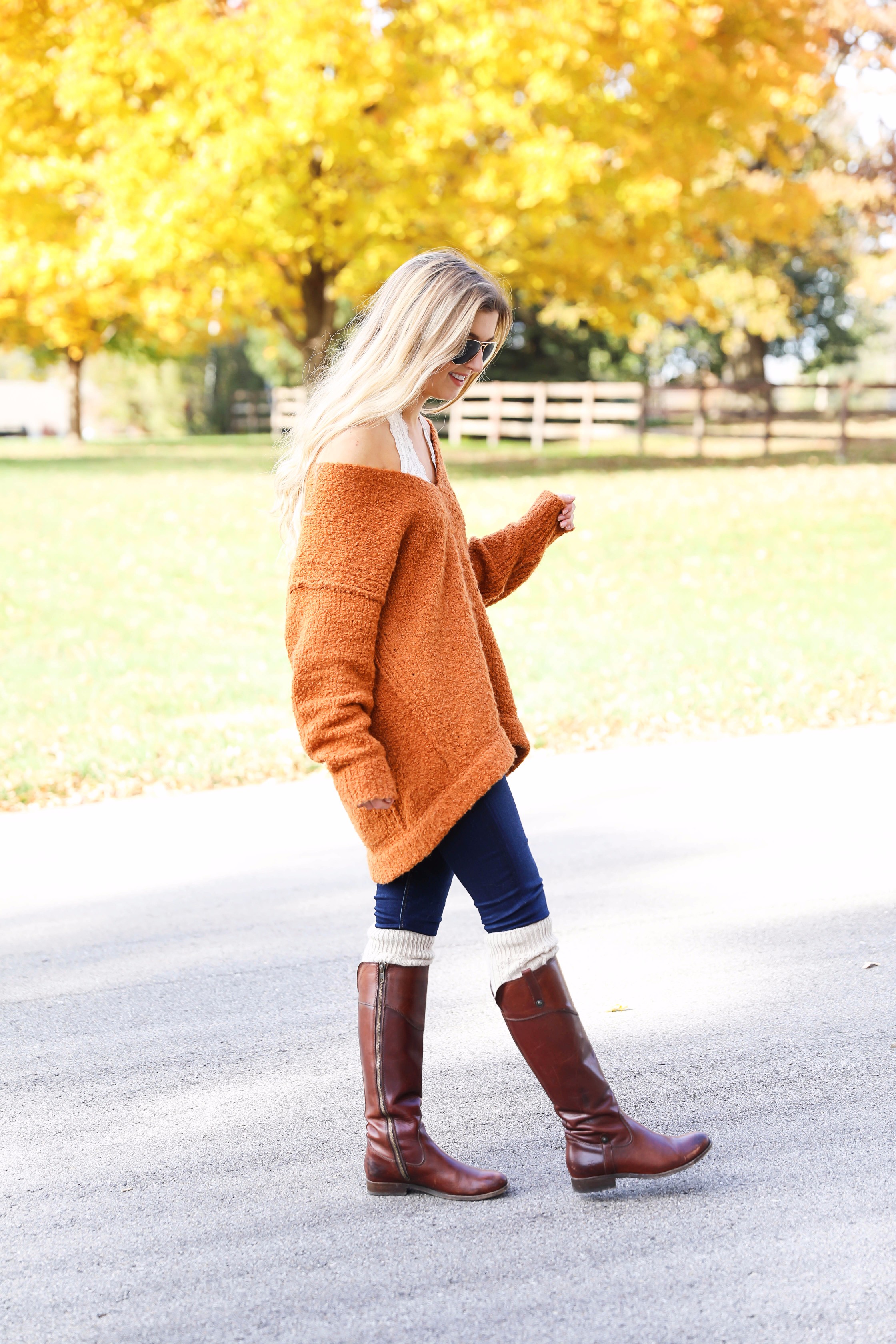 Now let's talk about this outfit, I am OBSESSED with this color right now! I just bought this sweater and another one and I already want to search for more because it just looks so perfect for fall. The fall leaves in the back of this photo really make it pop! I styled this sweater similar to the sweater in Tuesday's post with a halter bralette. Like I said in that post, I love halter bralette because they peak out of sweaters more than the usual ones that are more hidden on your shoulders. I also threw on my favorite cable knit socks and riding boots to finish the look!
I think every post I have put up this week has had different colored fall leaves haha! We've had orange, red/orange, bright red, and now yellow! My mom and I drove around the neighborhoods around us to specifically find this color. We have so much red around us this year so it was a little tough to find! I'm glad we did though because I think the yellow looked perfect with this outfit! Shout out to my mom for suggesting it.
In other news, I HIT 10,000 FOLLOWERS ON INSTAGRAM! Can you believe it?! I feel so blessed for all of you! I honestly wasn't sure if I would make it to 10k with how crummy Instagram's algorithm is, but I am so excited I finally did it! Thank you to every single one of you who follows me along on any of my platforms! It is so rewarding to see growth and see all of you liking my content. Thank you, thank you, thank you! I am going to host a huge giveaway soon to thank you all!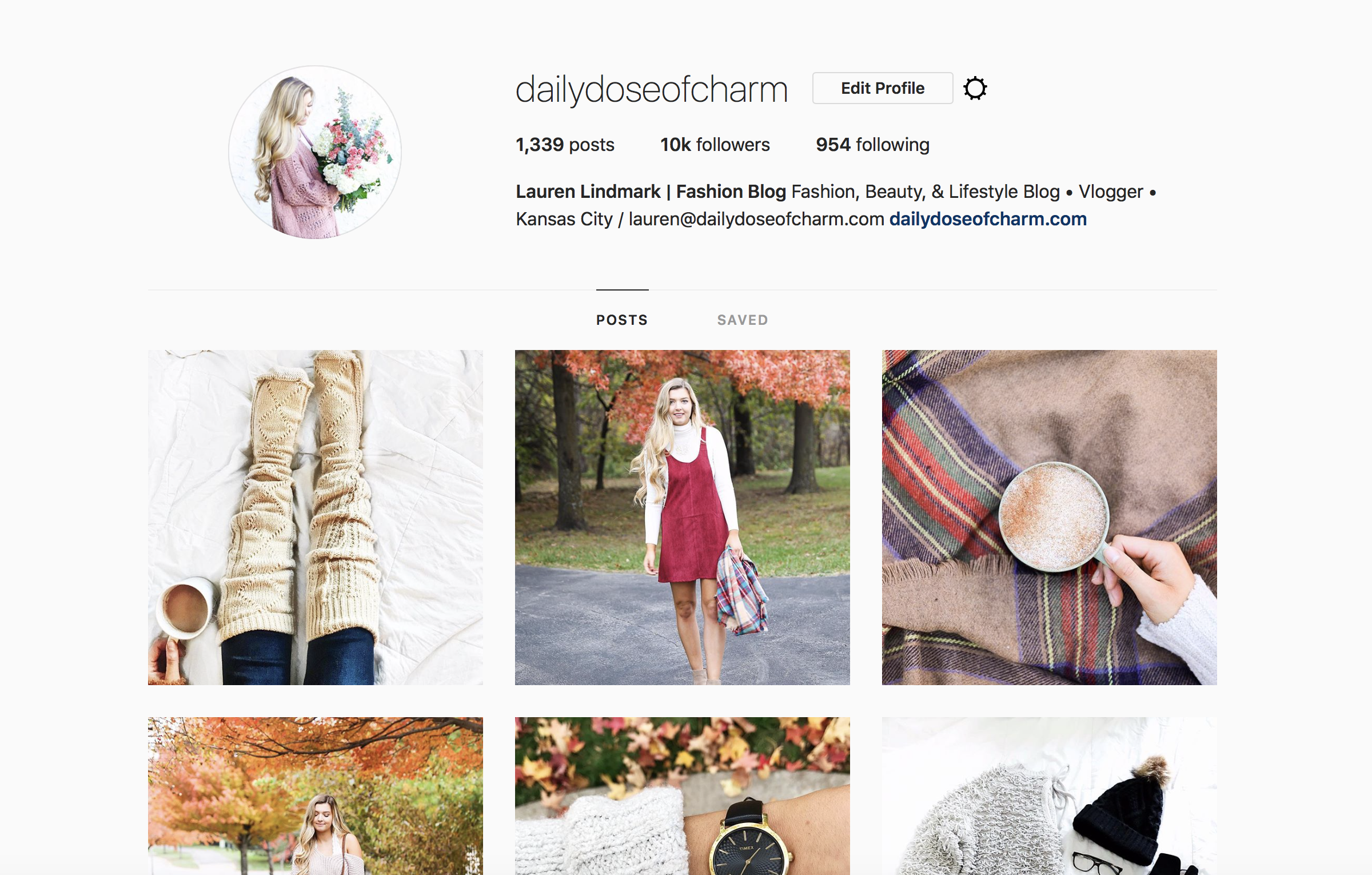 xoxo,
Lauren Emily Lindmark
Copyright © 2017 dailydoseofcharm.com