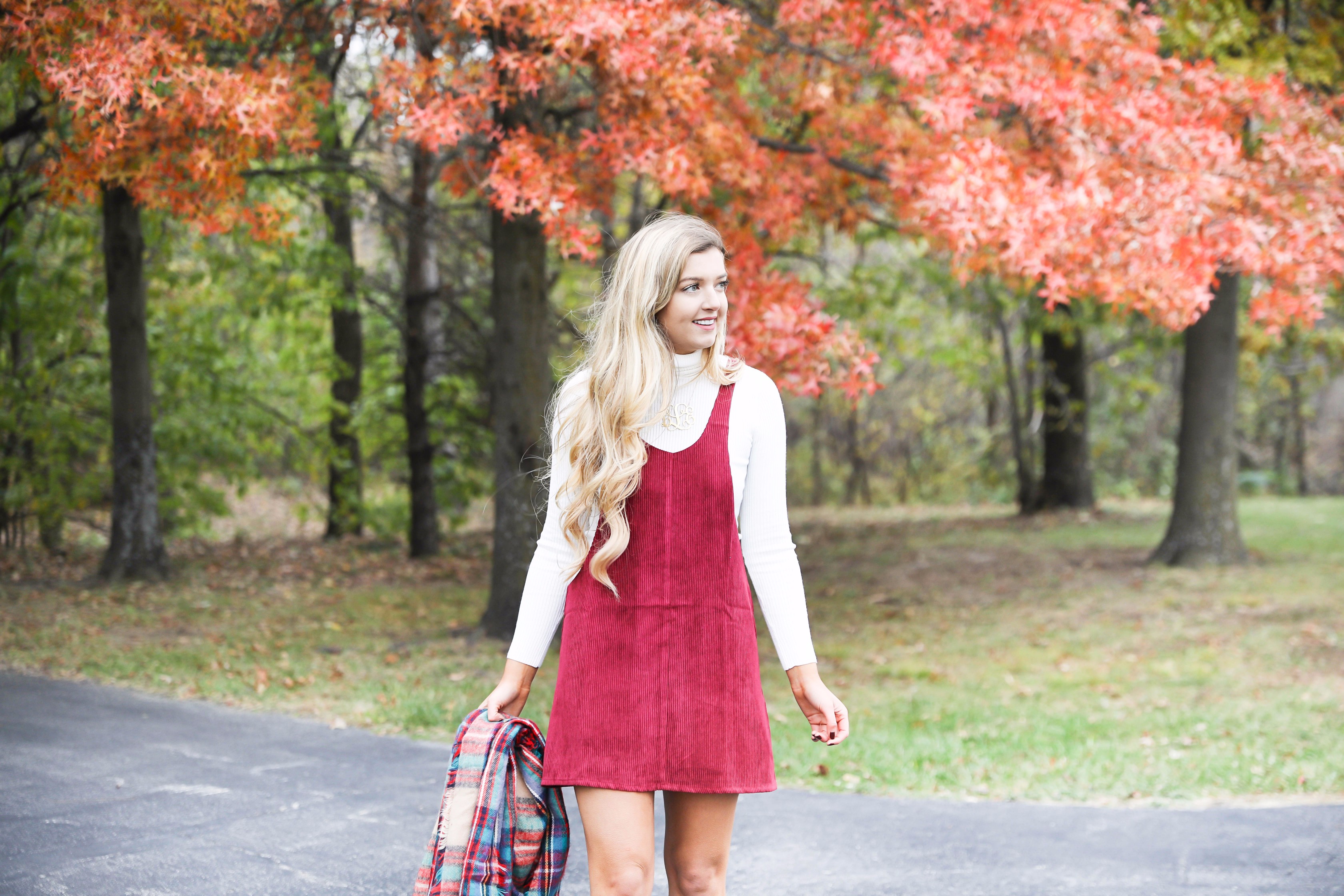 Red Scoop Neck Corduroy Dress for Fall | OOTD
I am so obsessed with corduroy dresses! I have seen a few cute ones this fall, but nothing I totally fell in love with until I saw this one! I love the scoop neck, it looks so flattering on! Plus the color is too cute and perfect for fall. I love dresses like this because the they can be worn for so many occasions! It's comfy so you can wear it out on errands, but it can also be dressed up to go out! If you have some tan over the knee boots they would be adorable for a nighttime look. I will also wear this with sneakers, just so many options!
I paired it with a tight turtle neck because I thought it looked really flattering, but I want to wear it this weekend with a sweater underneath! I put on my large monogram necklace and threw on a blanket scarf. I am SO glad I added the blanket scarf because it was freezing while I was shooting this and my mom and I had to walk down a trail to get to this tree haha! I ended up wrapping the scarf around myself on the walk back!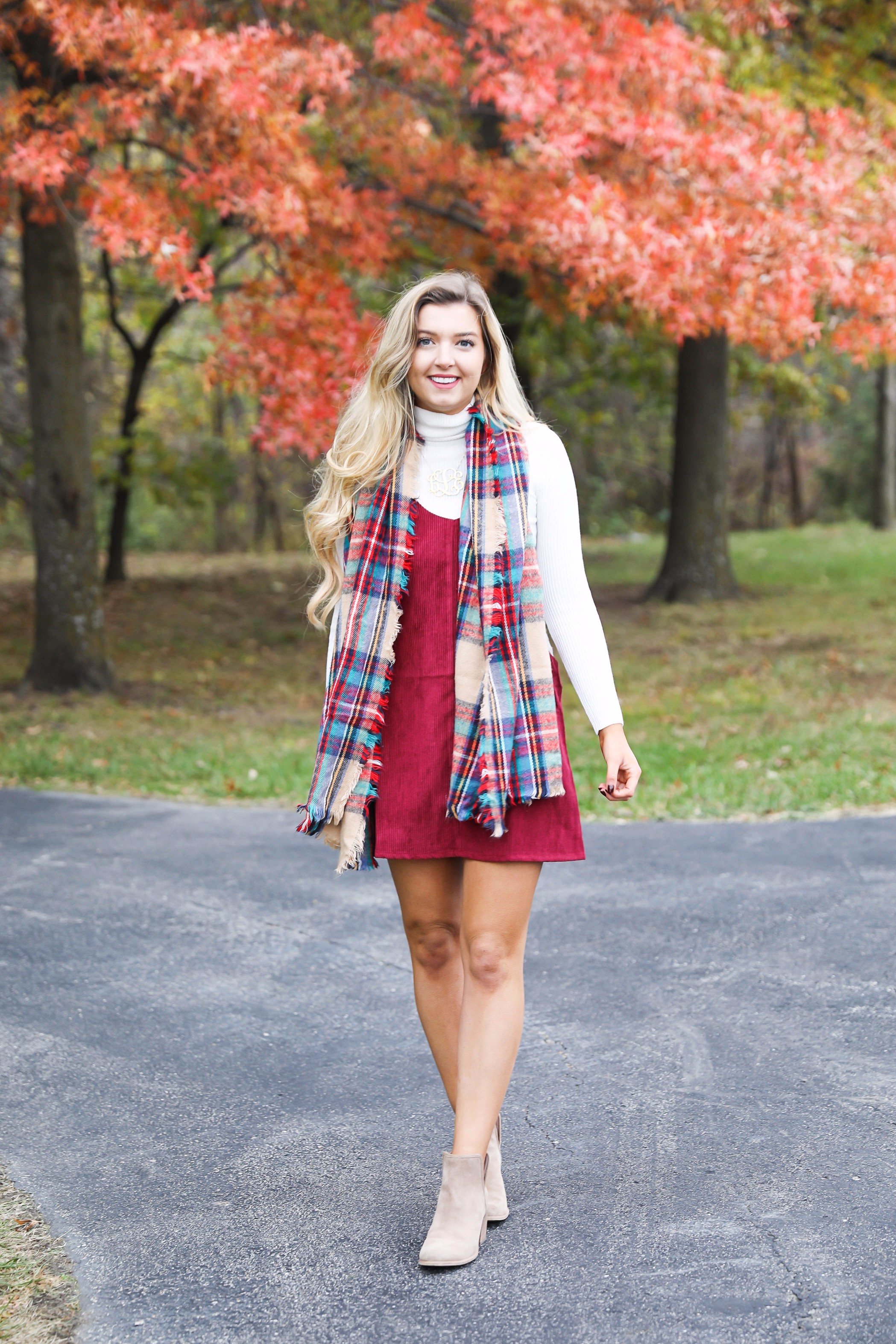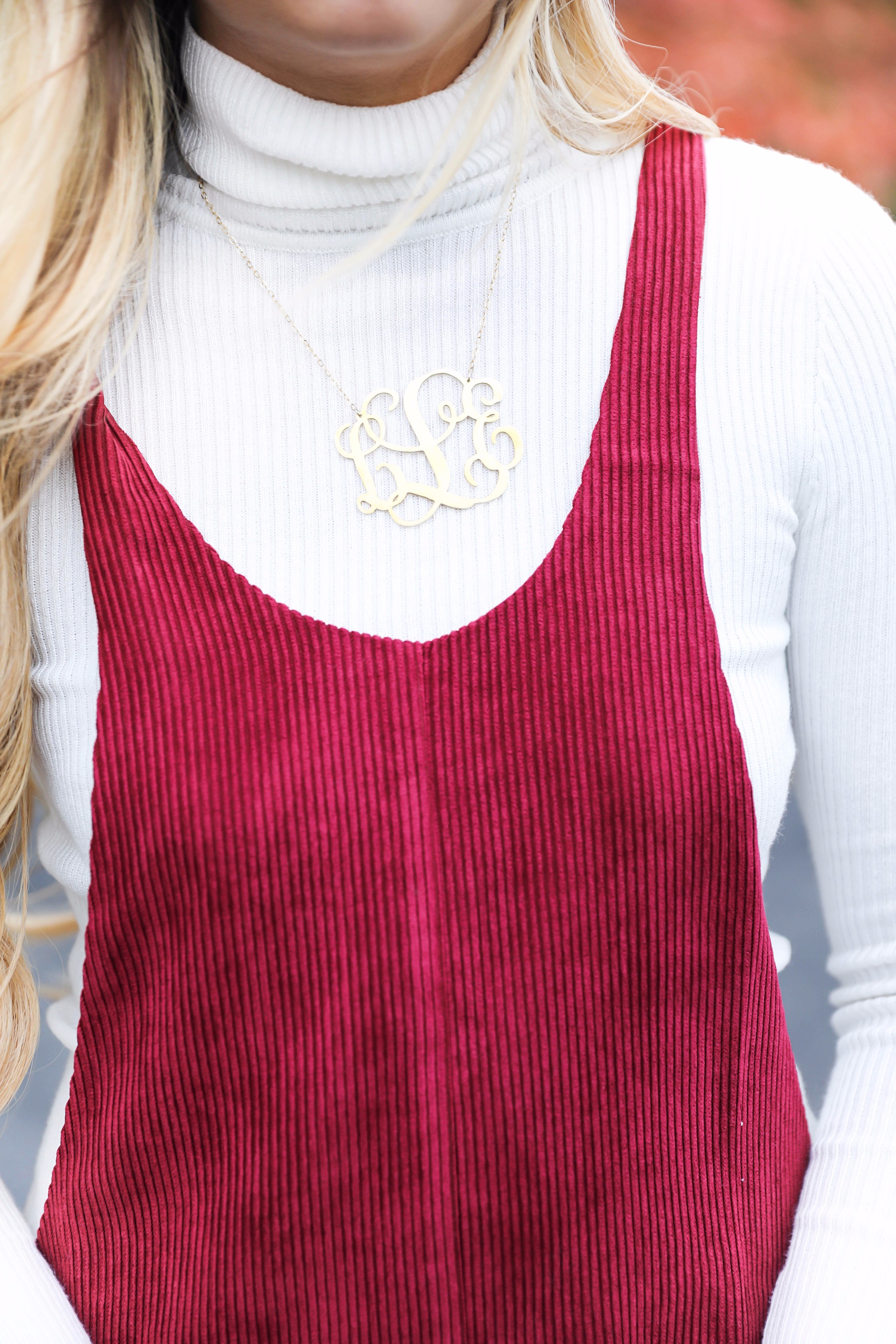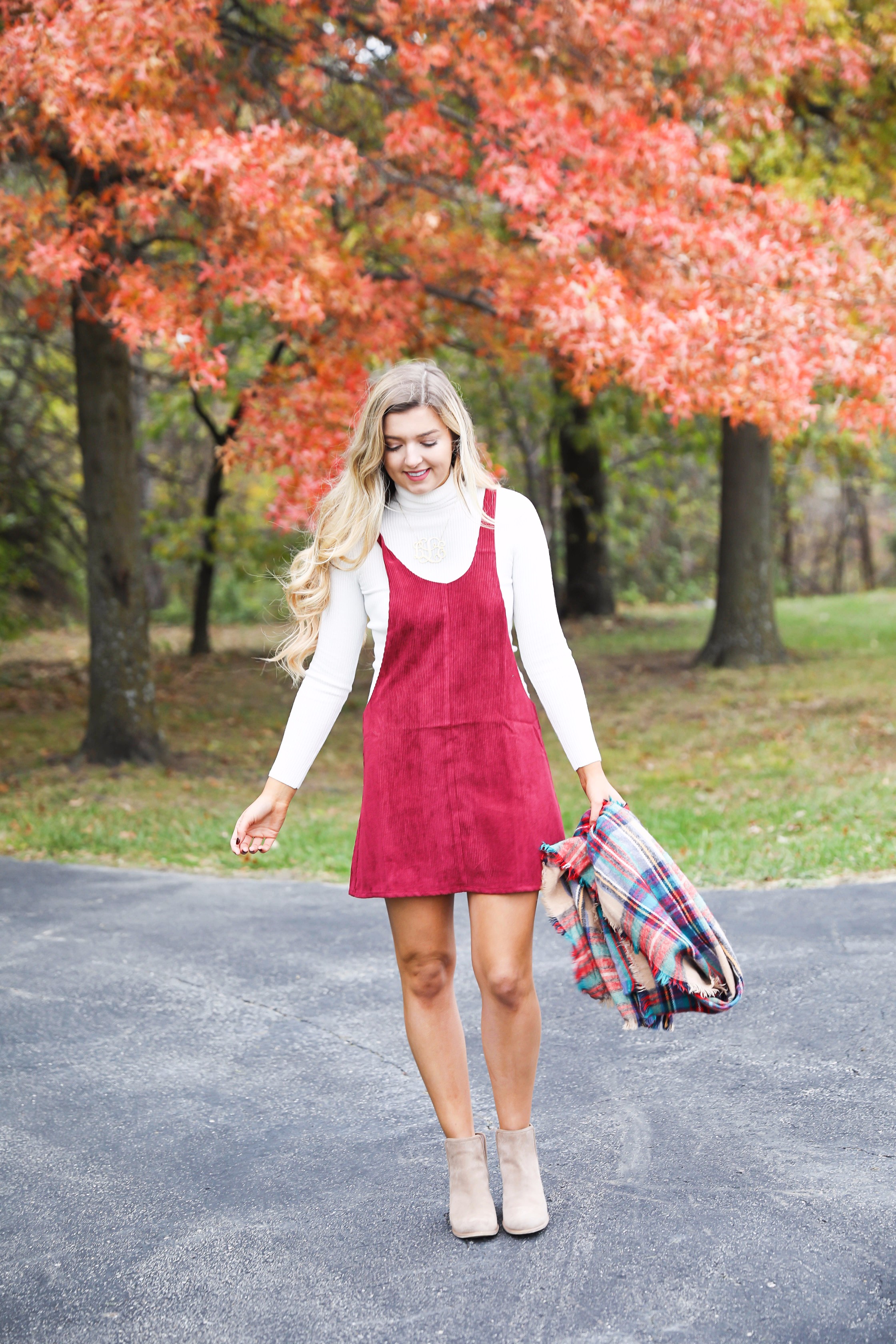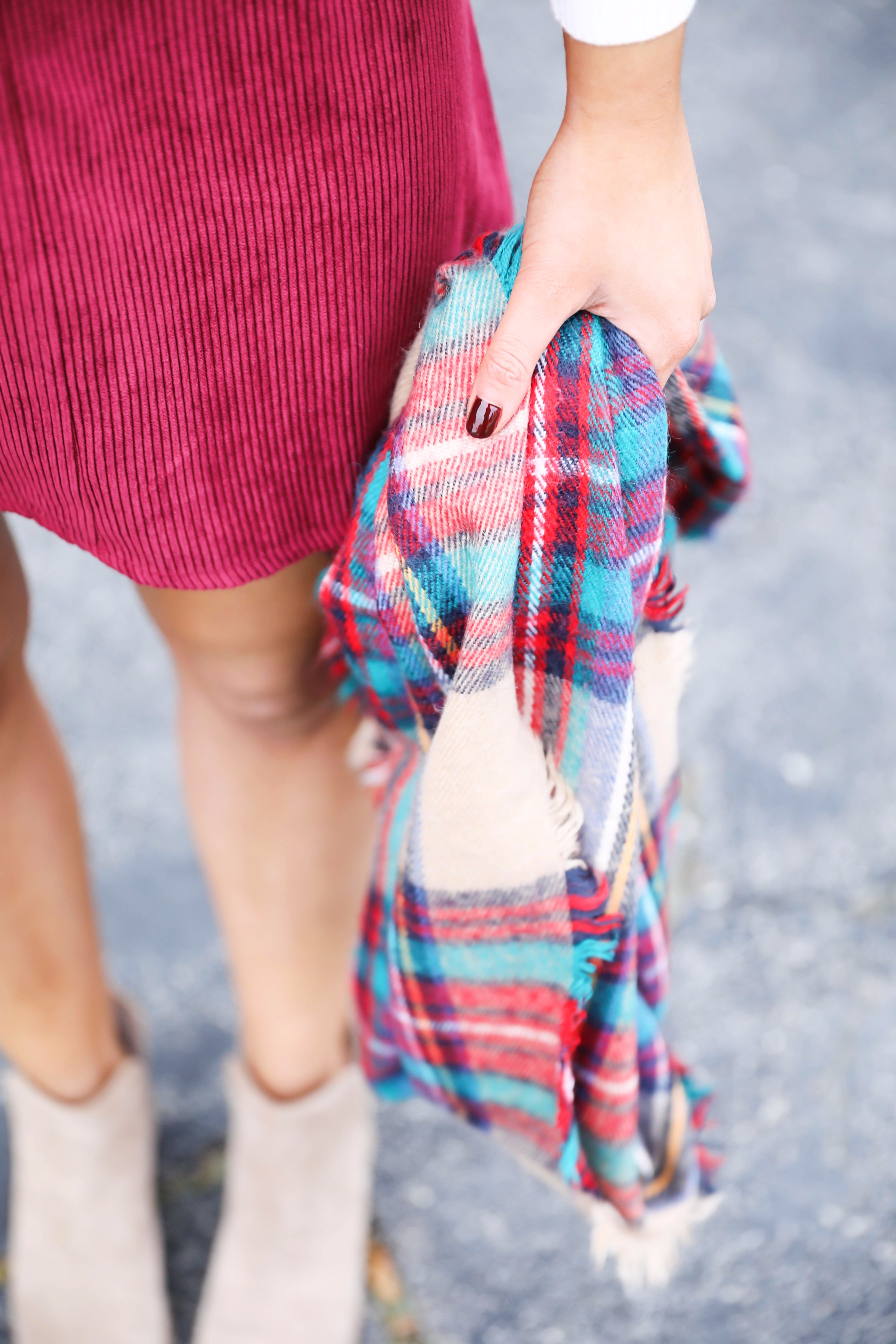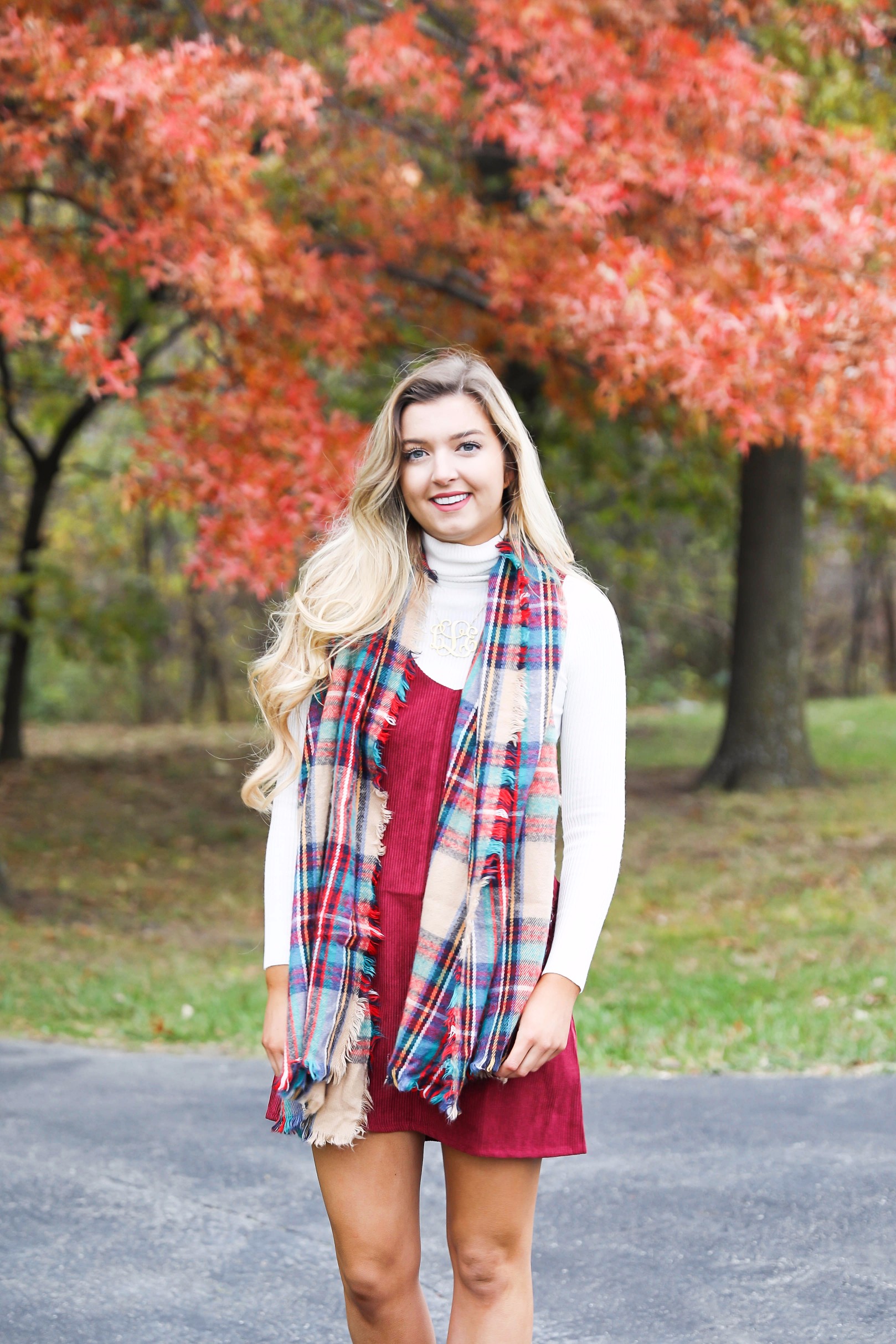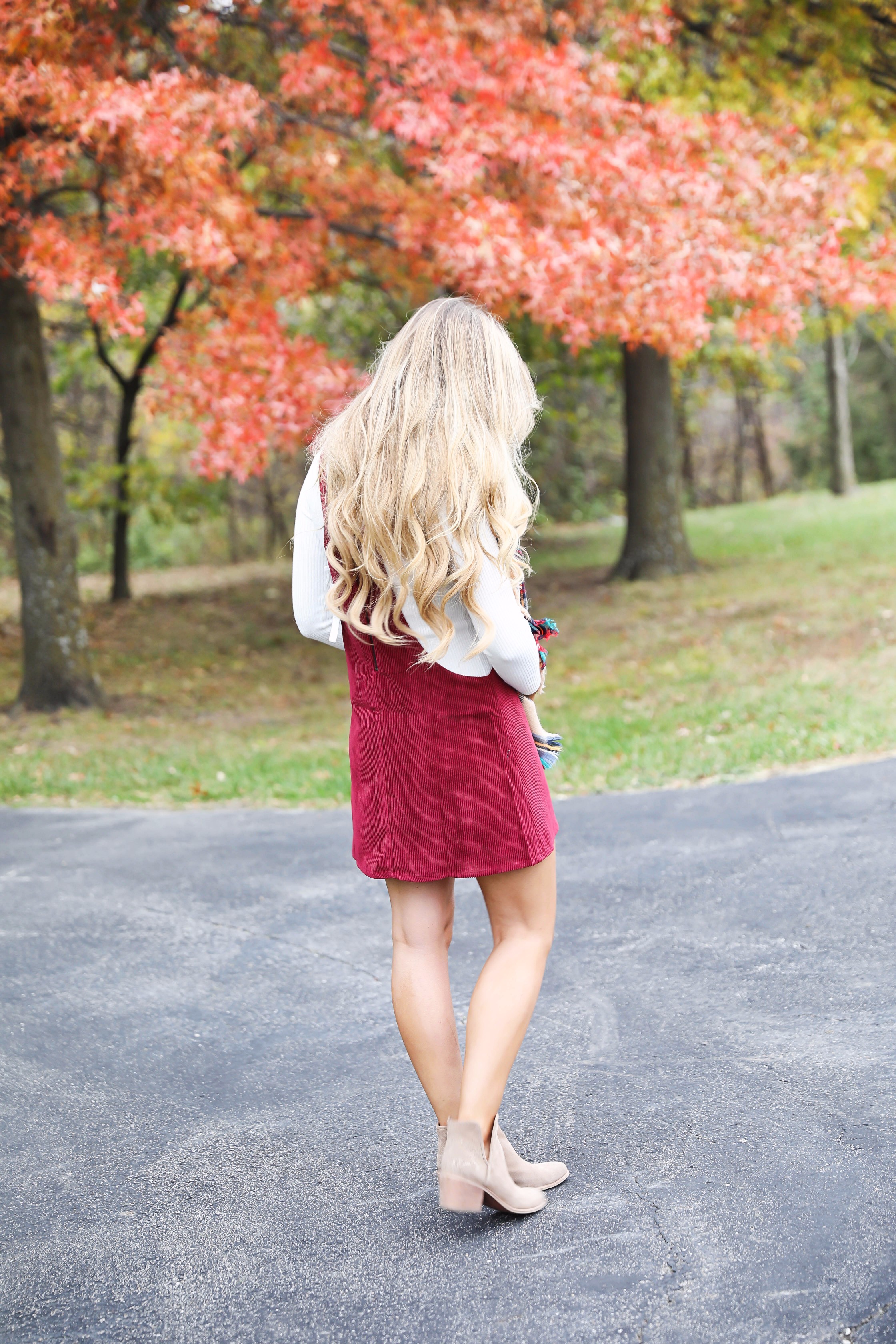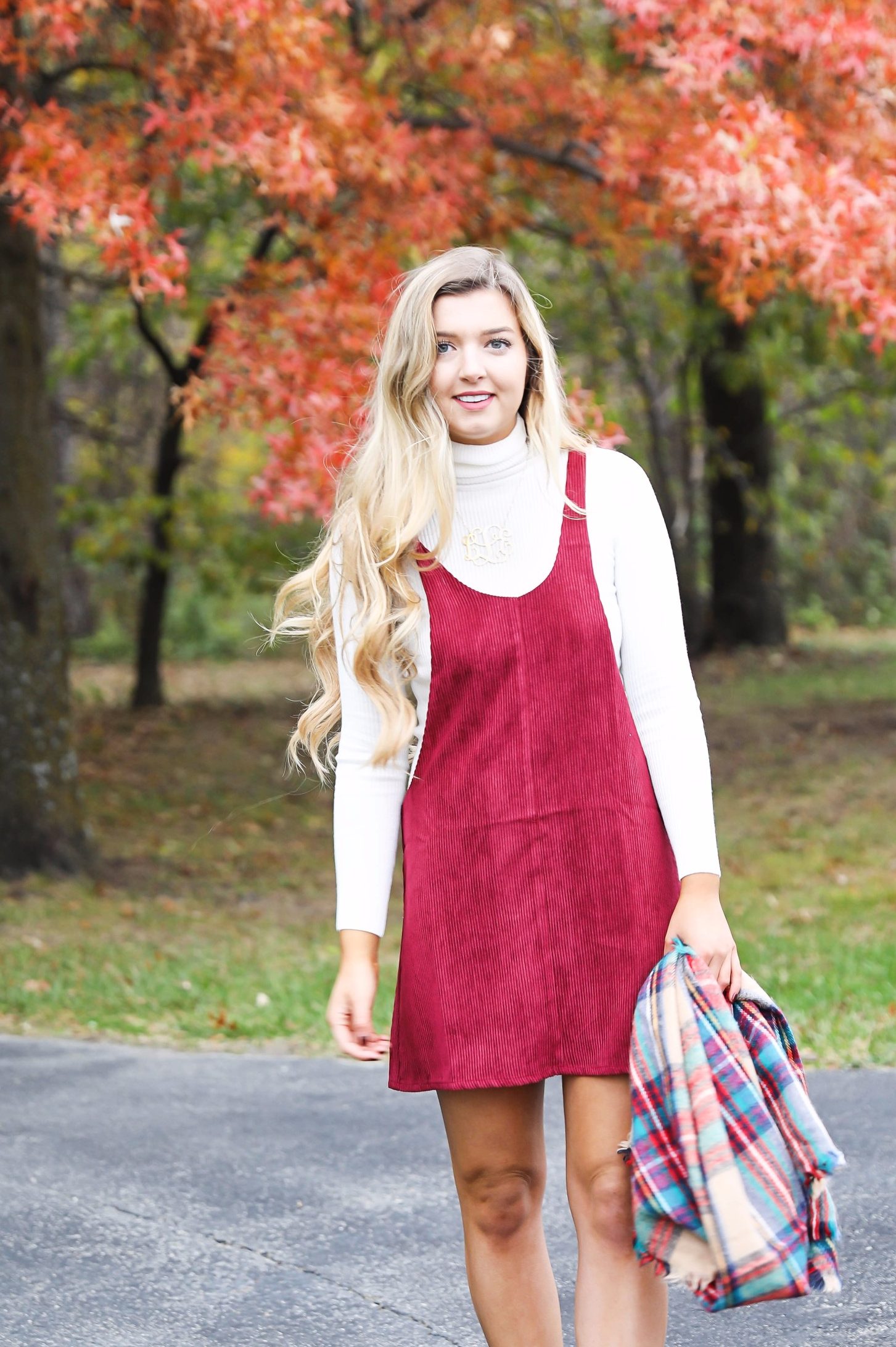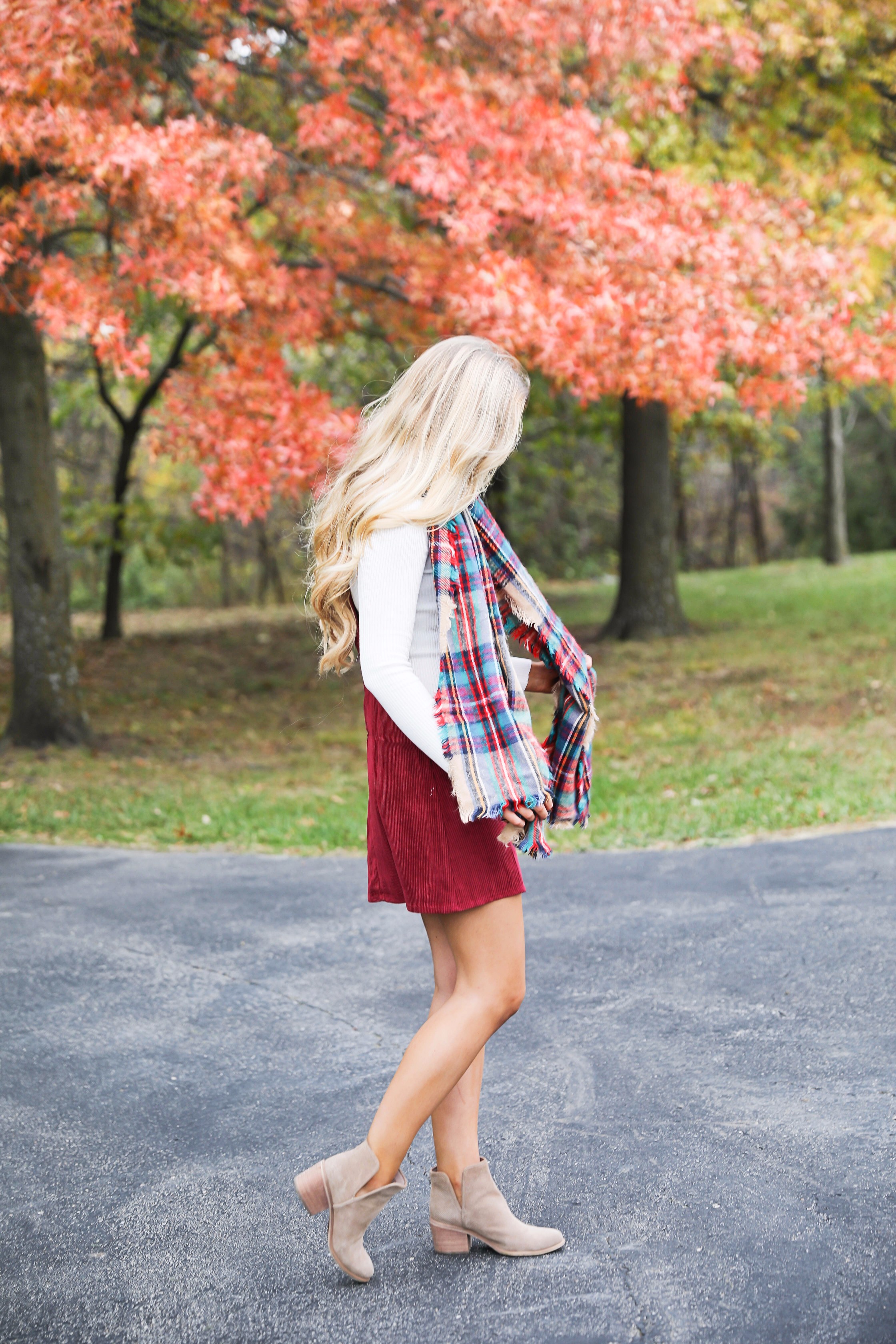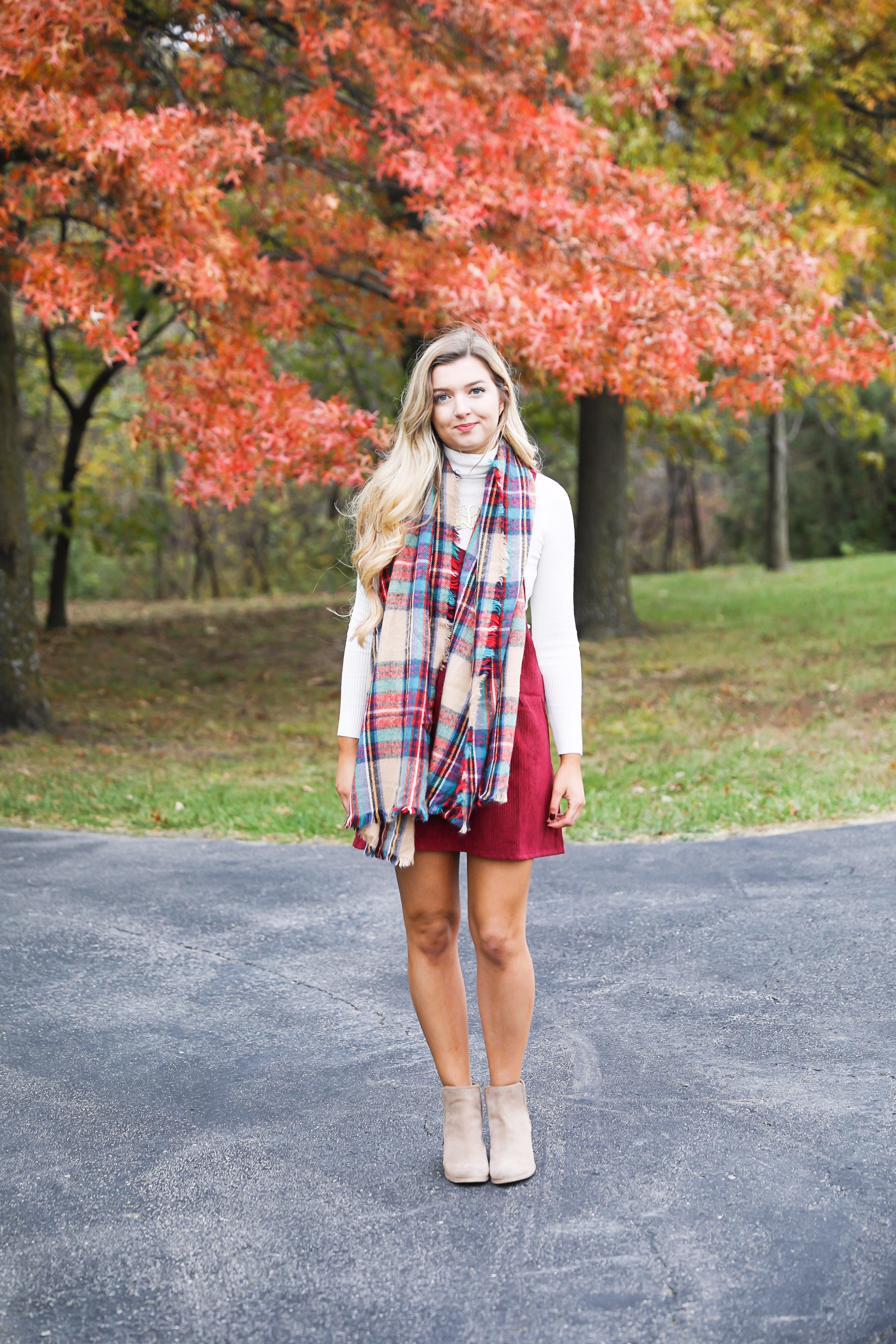 Yesterday I got my tape in hair extensions put back in and I am s0 happy! I am going to miss the clip in extensions I have been wearing though (the ones pictured in these photos) because they are SO long. I have had so much fun wearing them with these bouncy curls. However, it's nice to have my tape ins back in because I don't have to worry about taking them out and the clip ins I am wearing in these photos are a year old and getting so dry and tangly. My hair stylist and I were chatting about some fun videos we can do together and I think we are going to do a "Holiday Hairstyles" collab! I think it would be super fun so let me know if you are interested!
I am having a kick ass week when it comes to being productive, but I have also just been so off! I don't know what it is, but I spent half the day yesterday thinking it was Wednesday. Even after looking at my calendar a million times to see my schedule that morning I was still convinced it was the wrong day haha! It wasn't until I was texting my friend and he told me it was Tuesday that I realized it…I am losing it! Hopefully I will be more put together today!
xoxo,
Lauren Emily Lindmark
Copyright © 2017 dailydoseofcharm.com