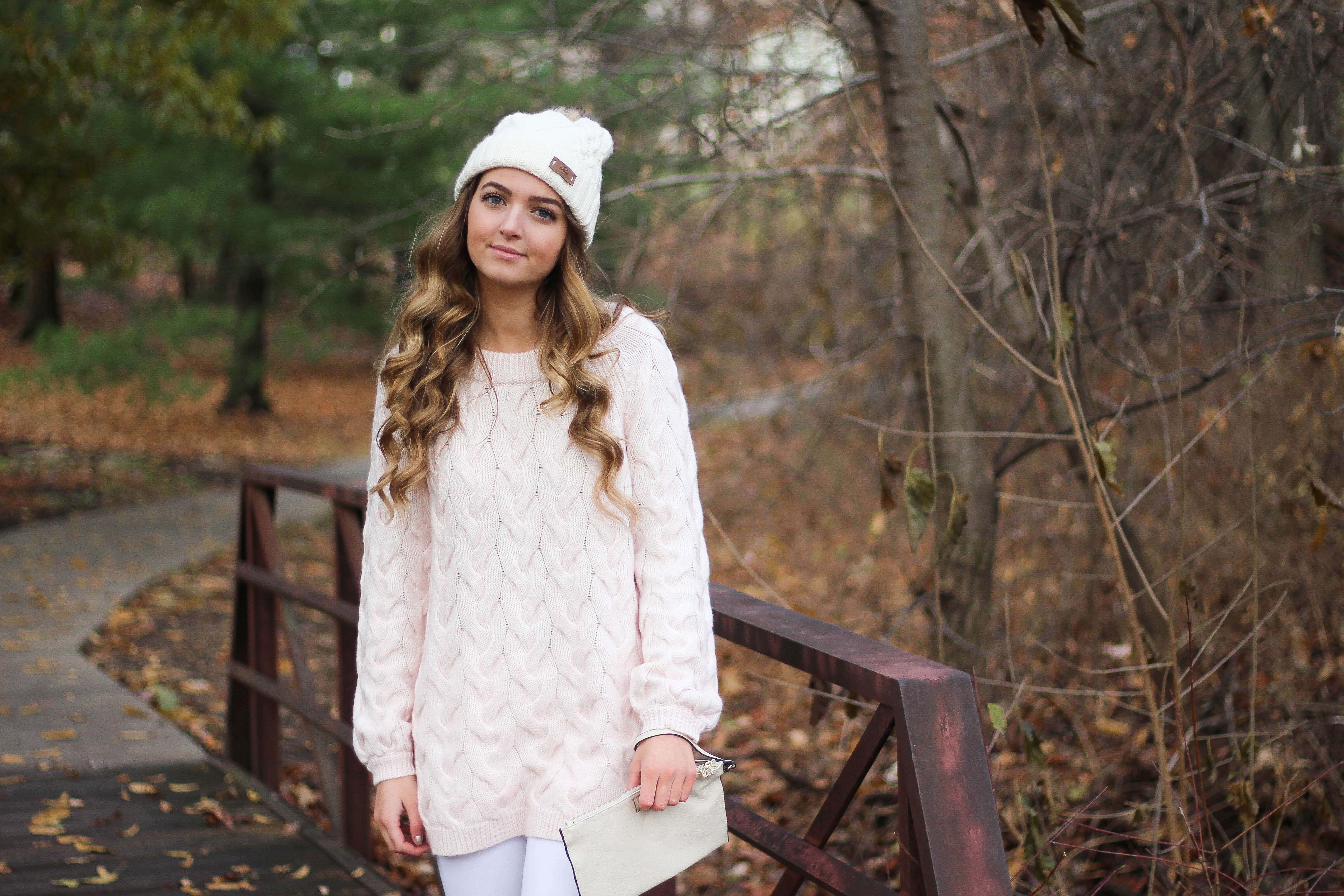 Rosy Cheeks and Rosy Sweaters | OOTD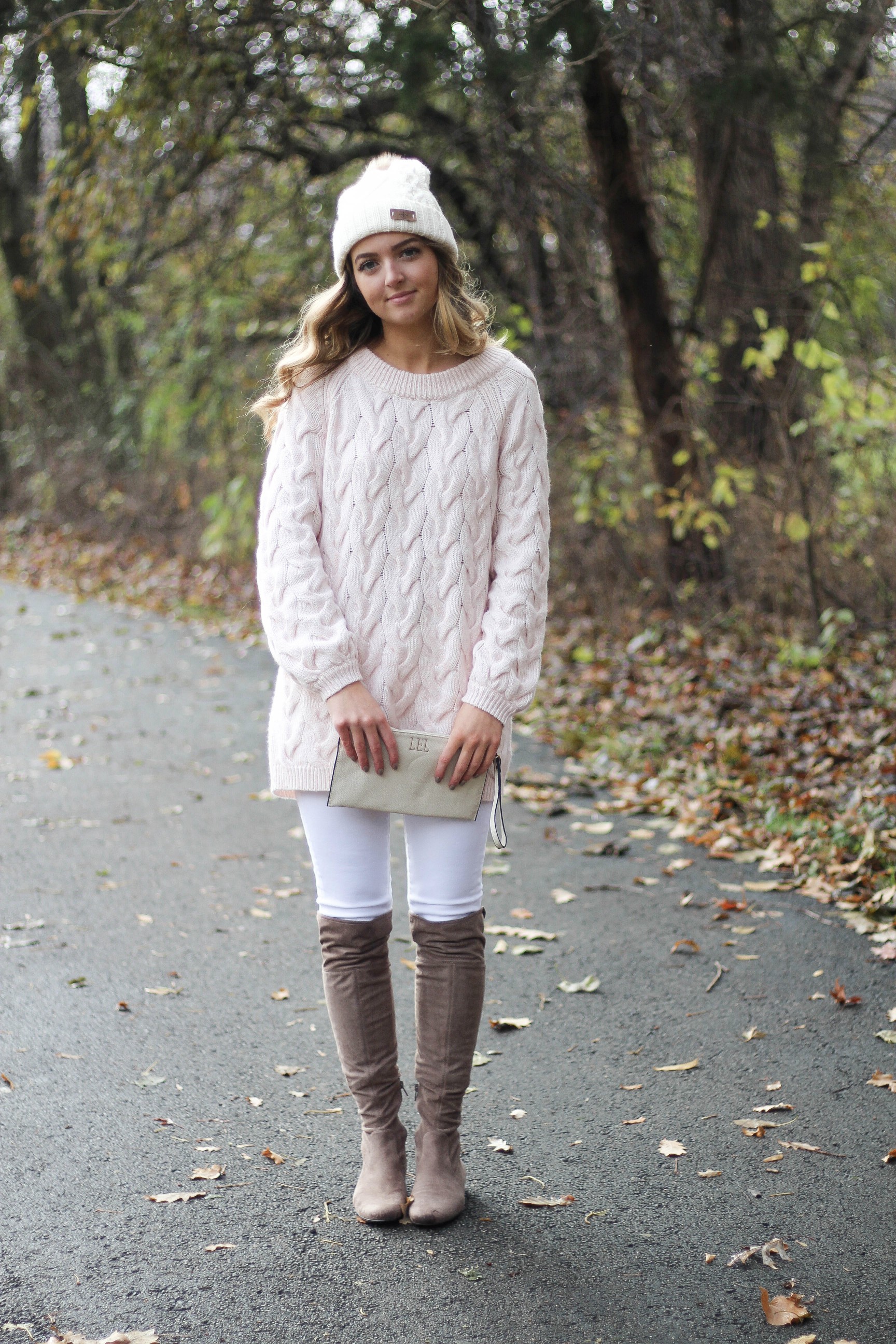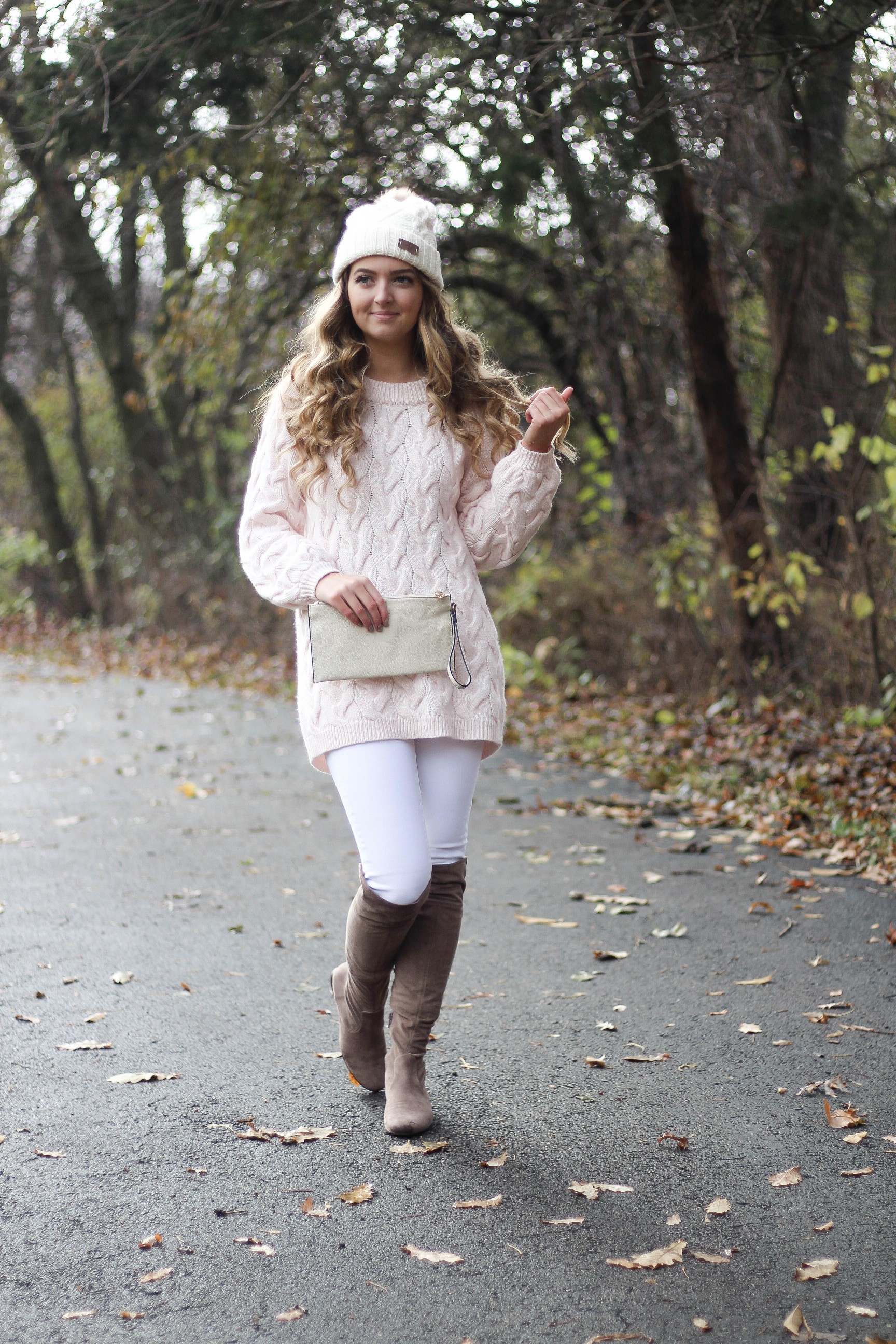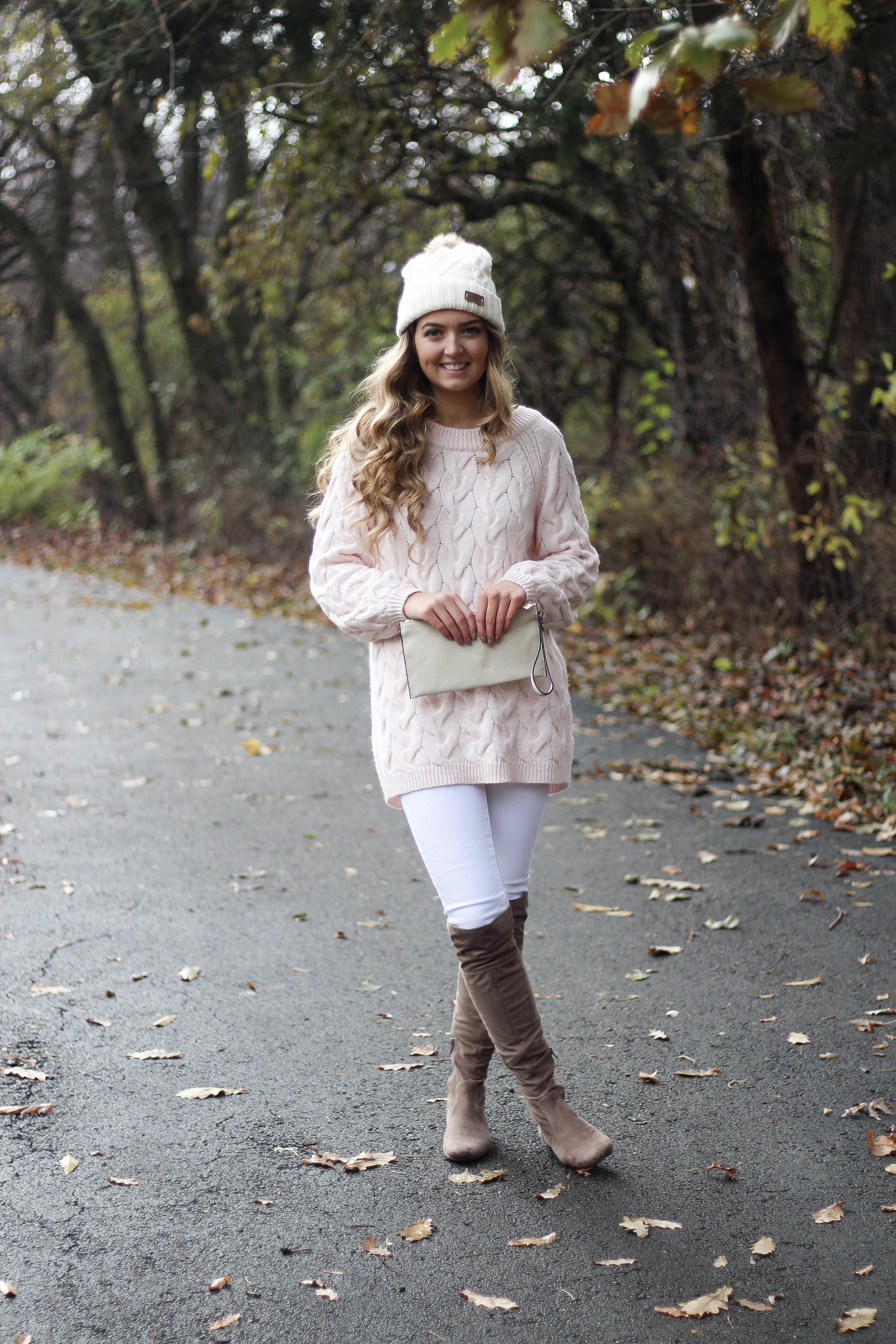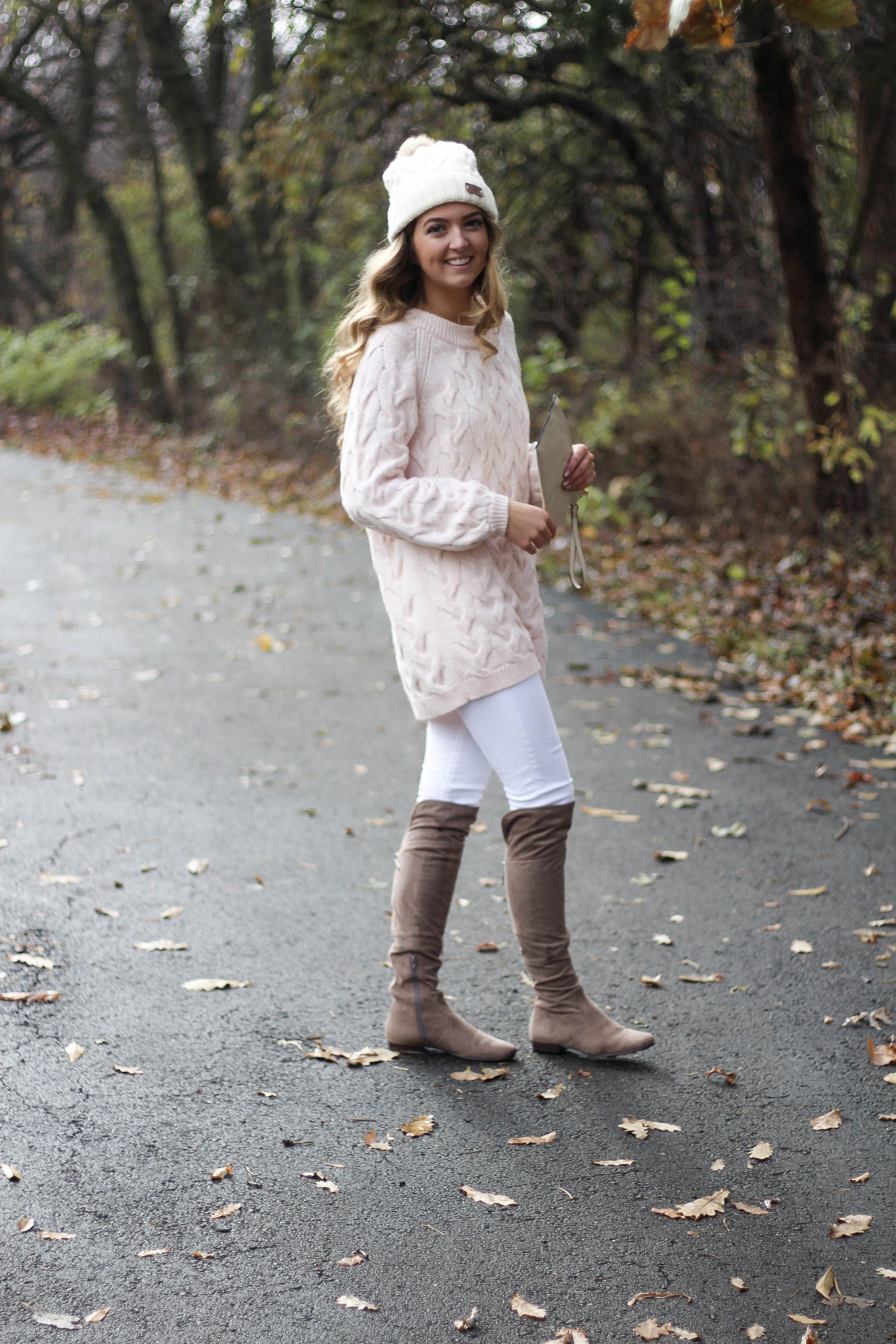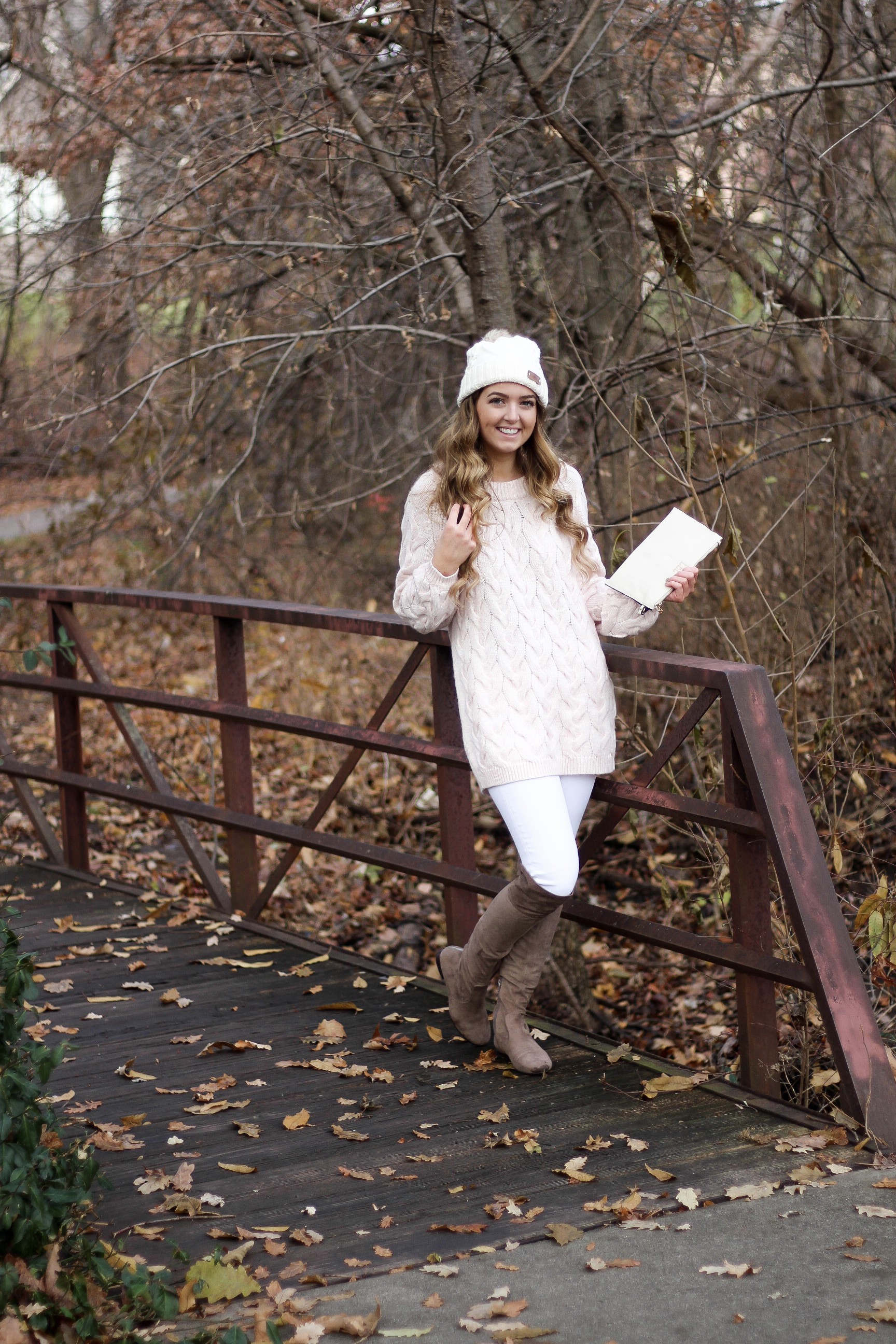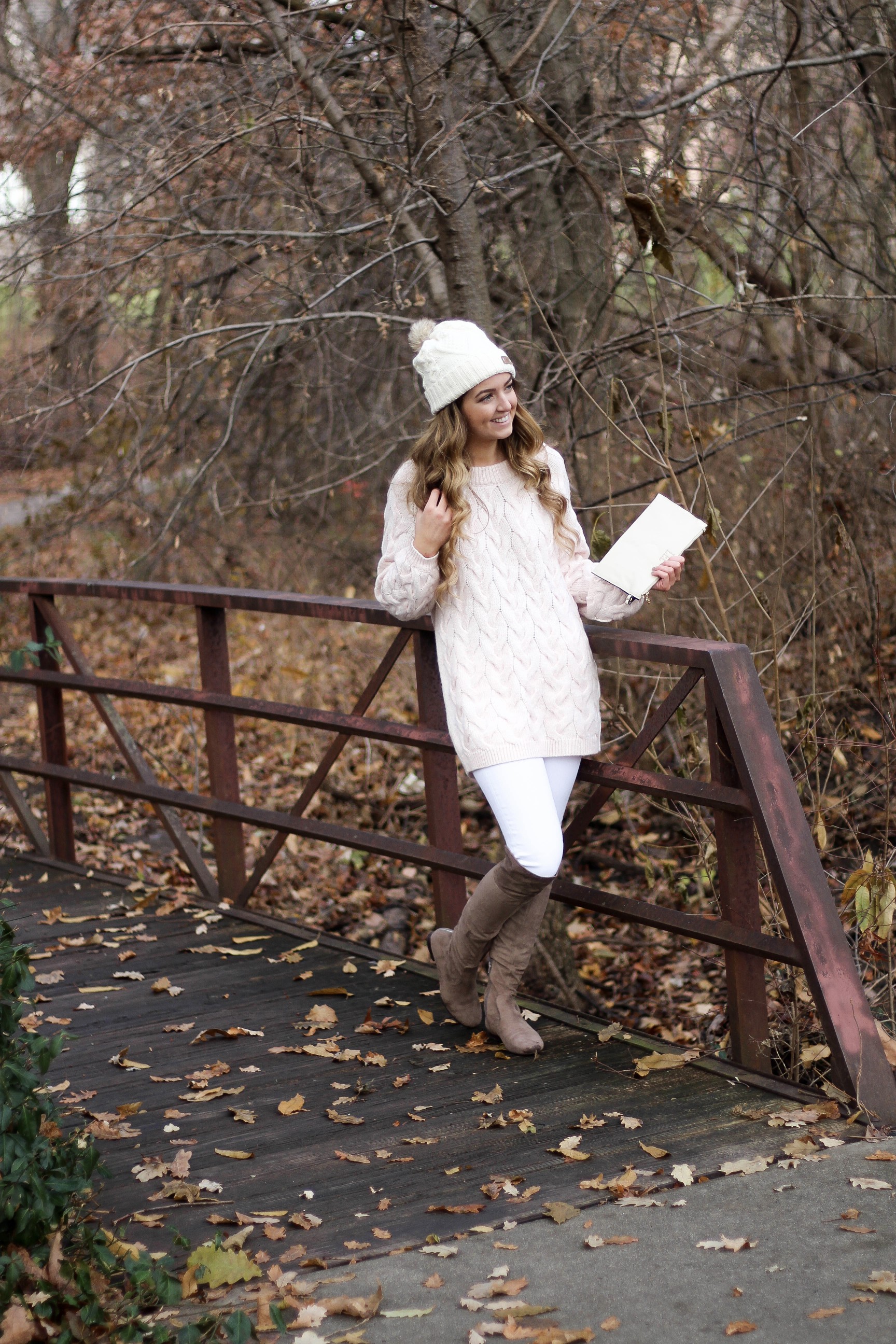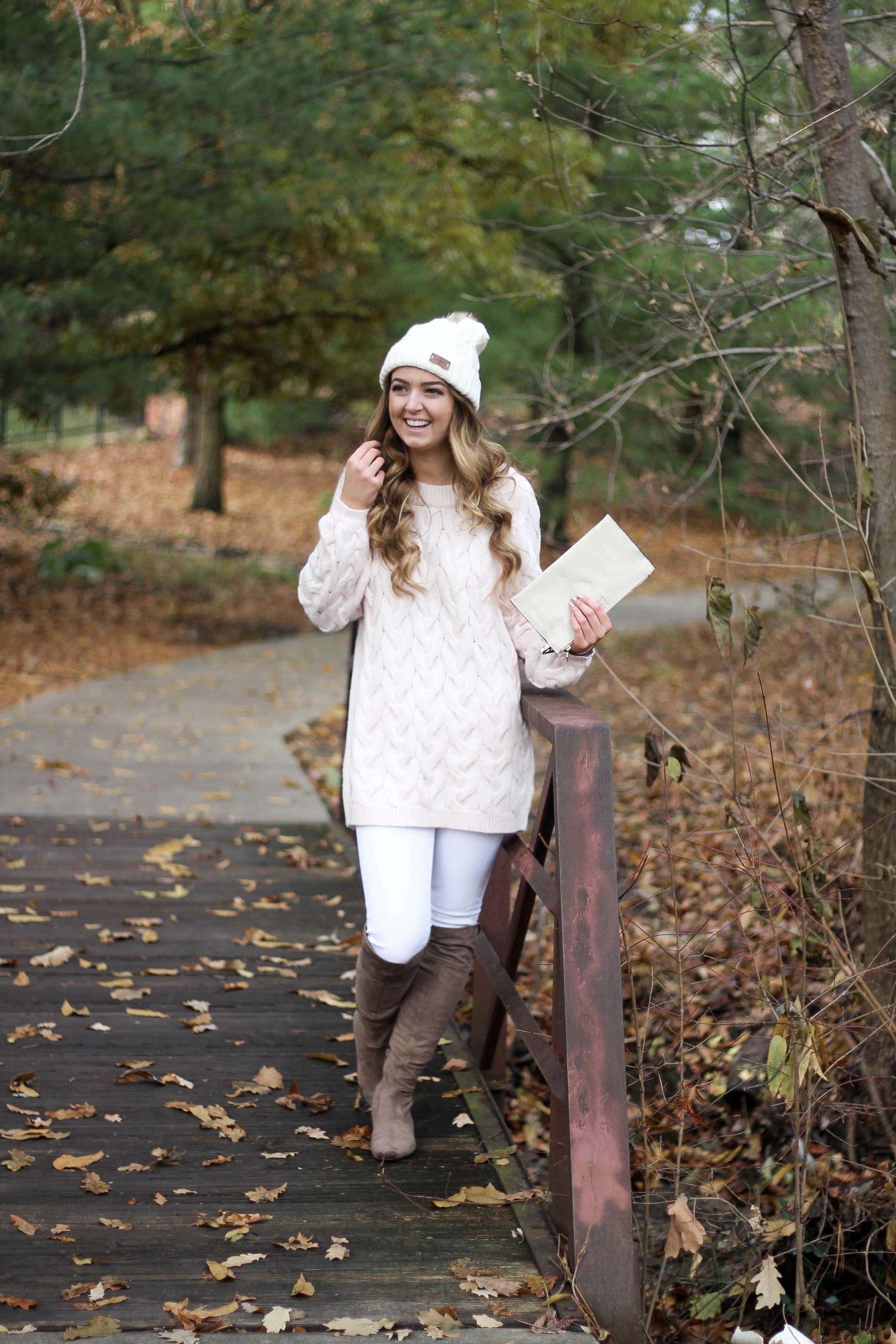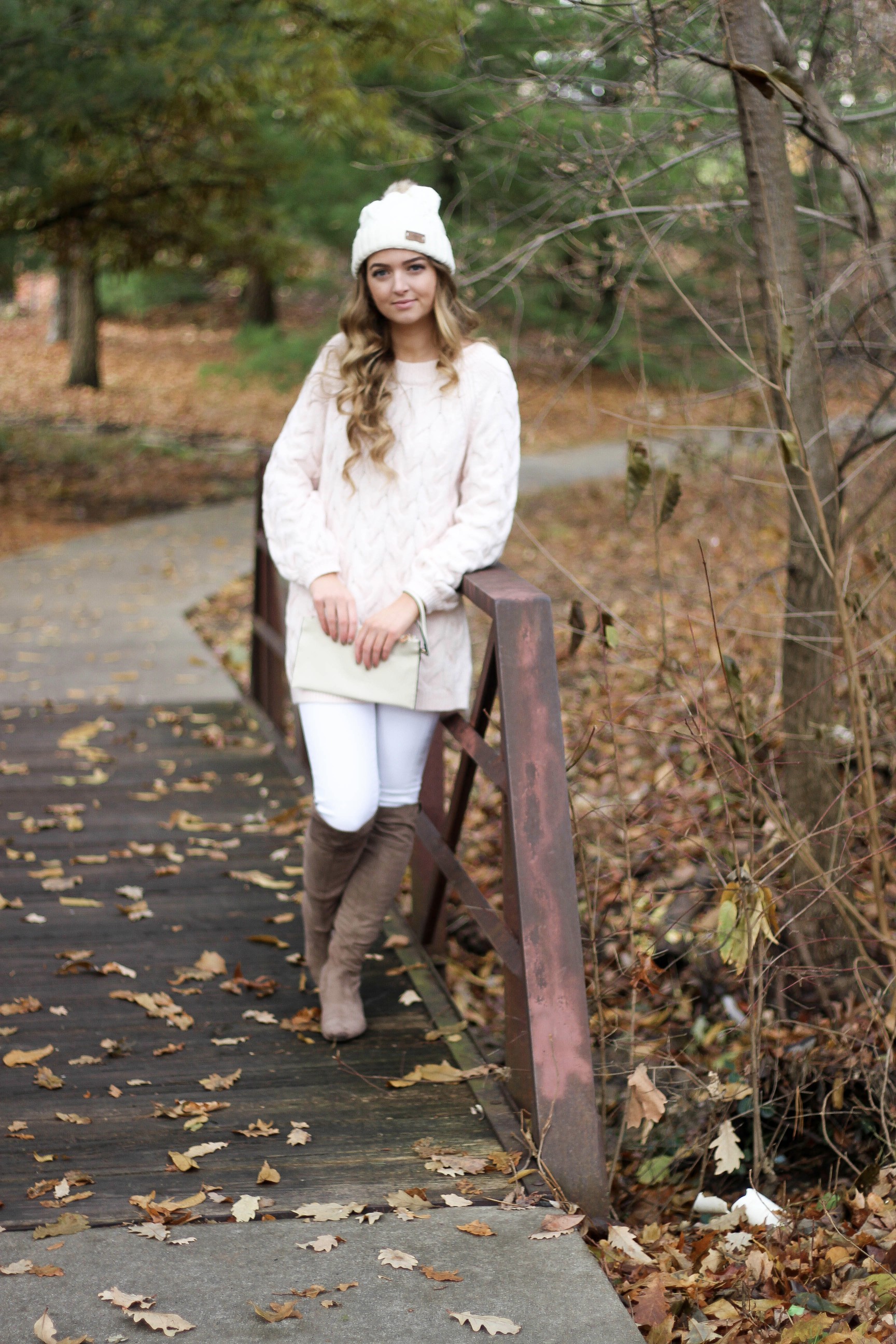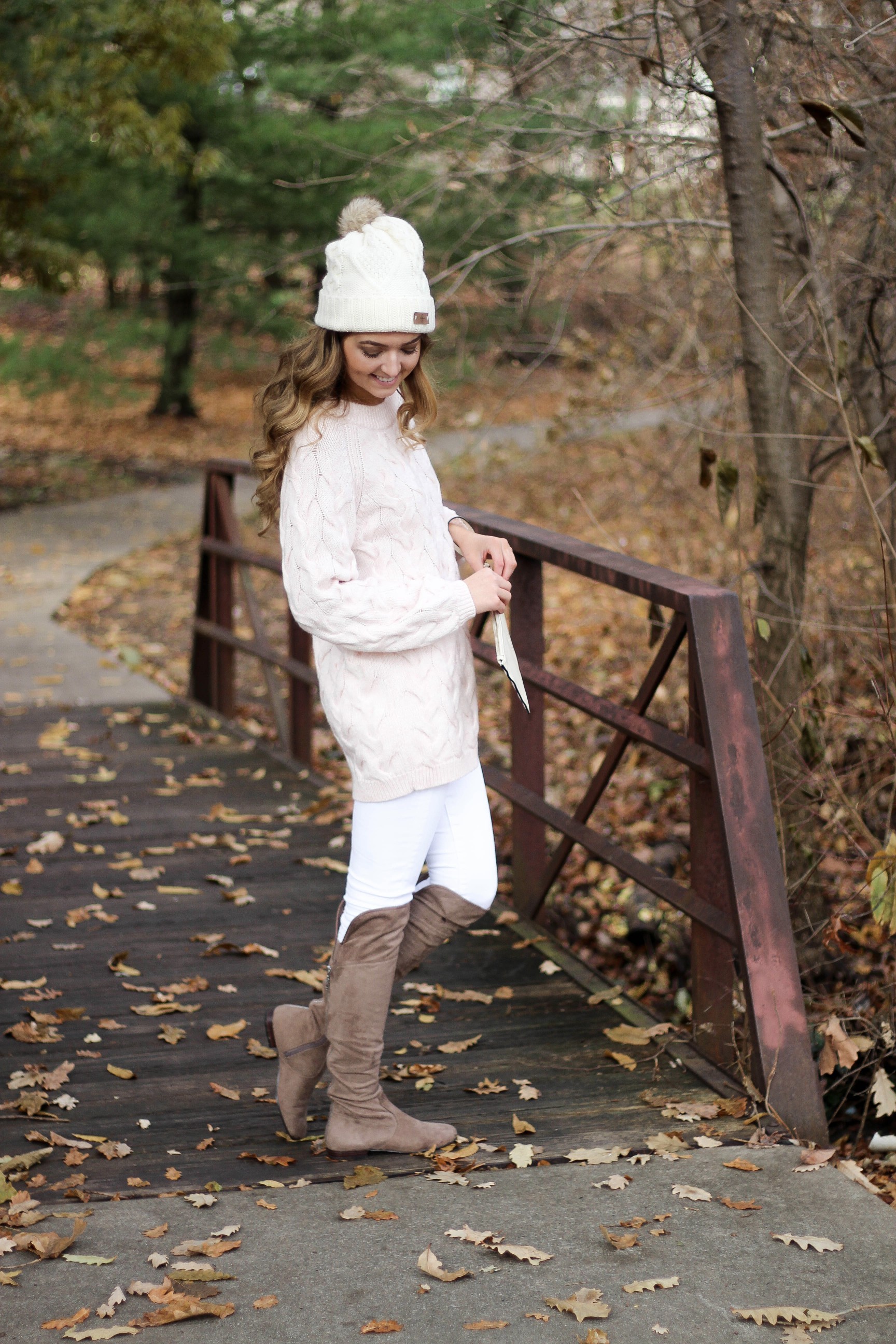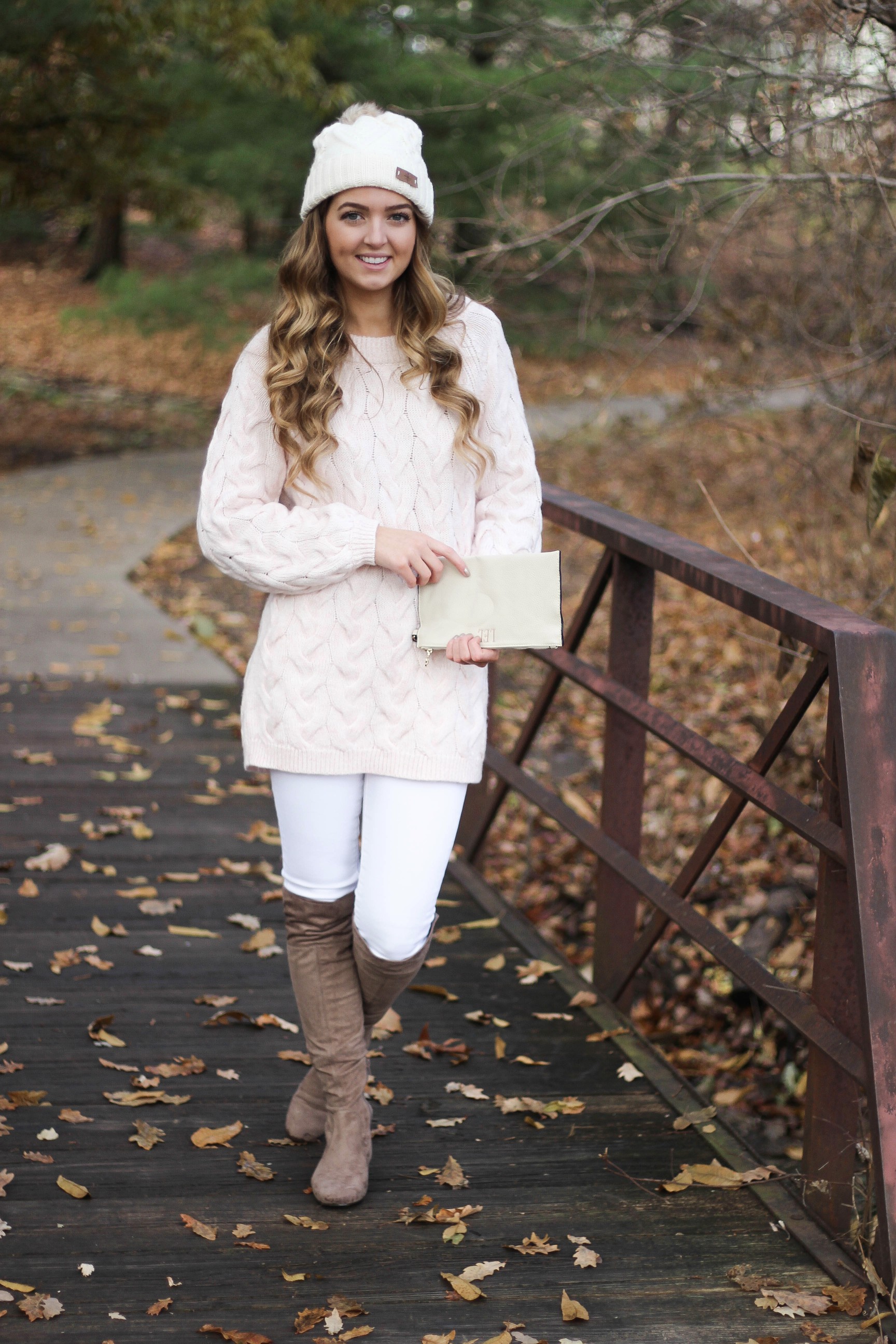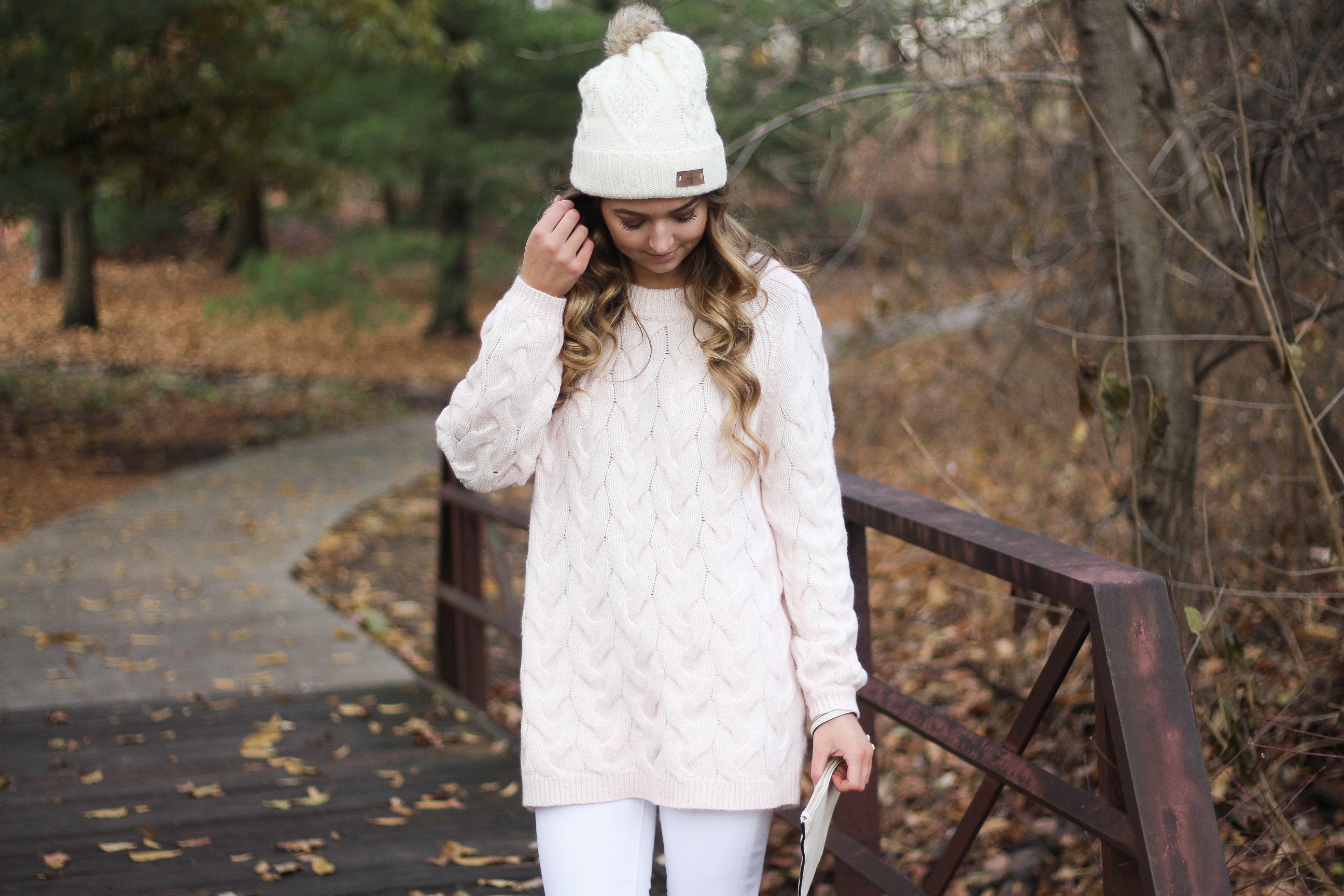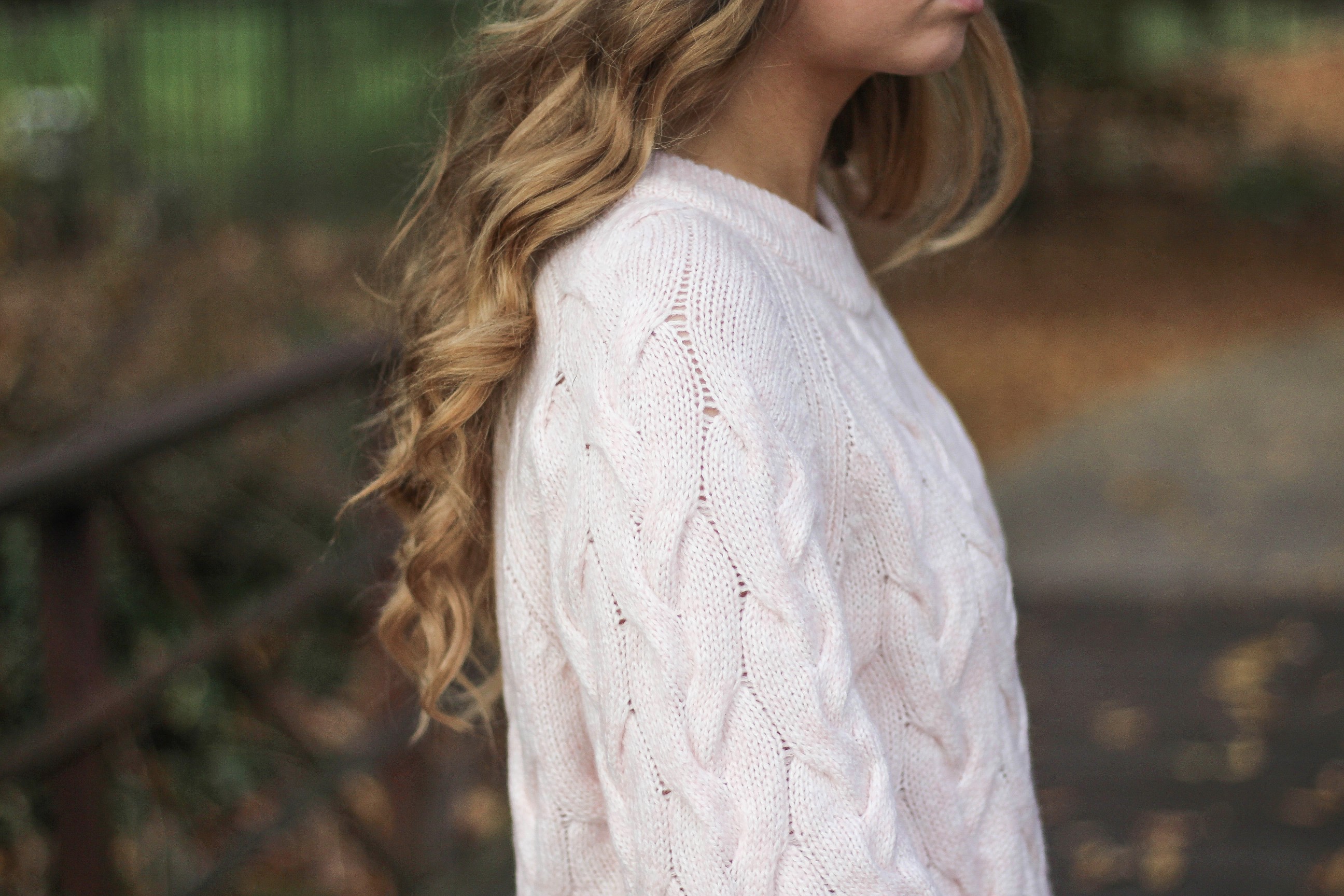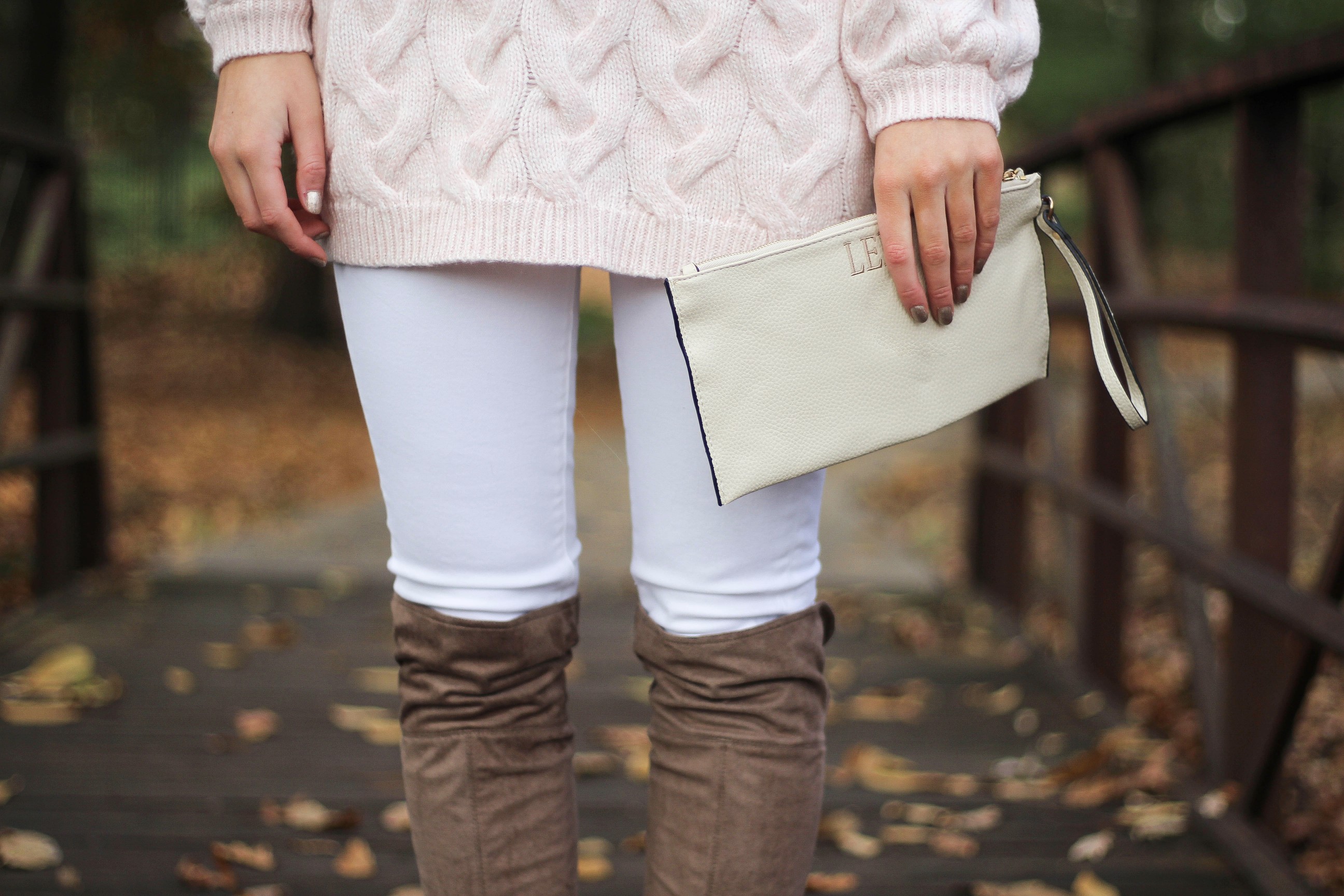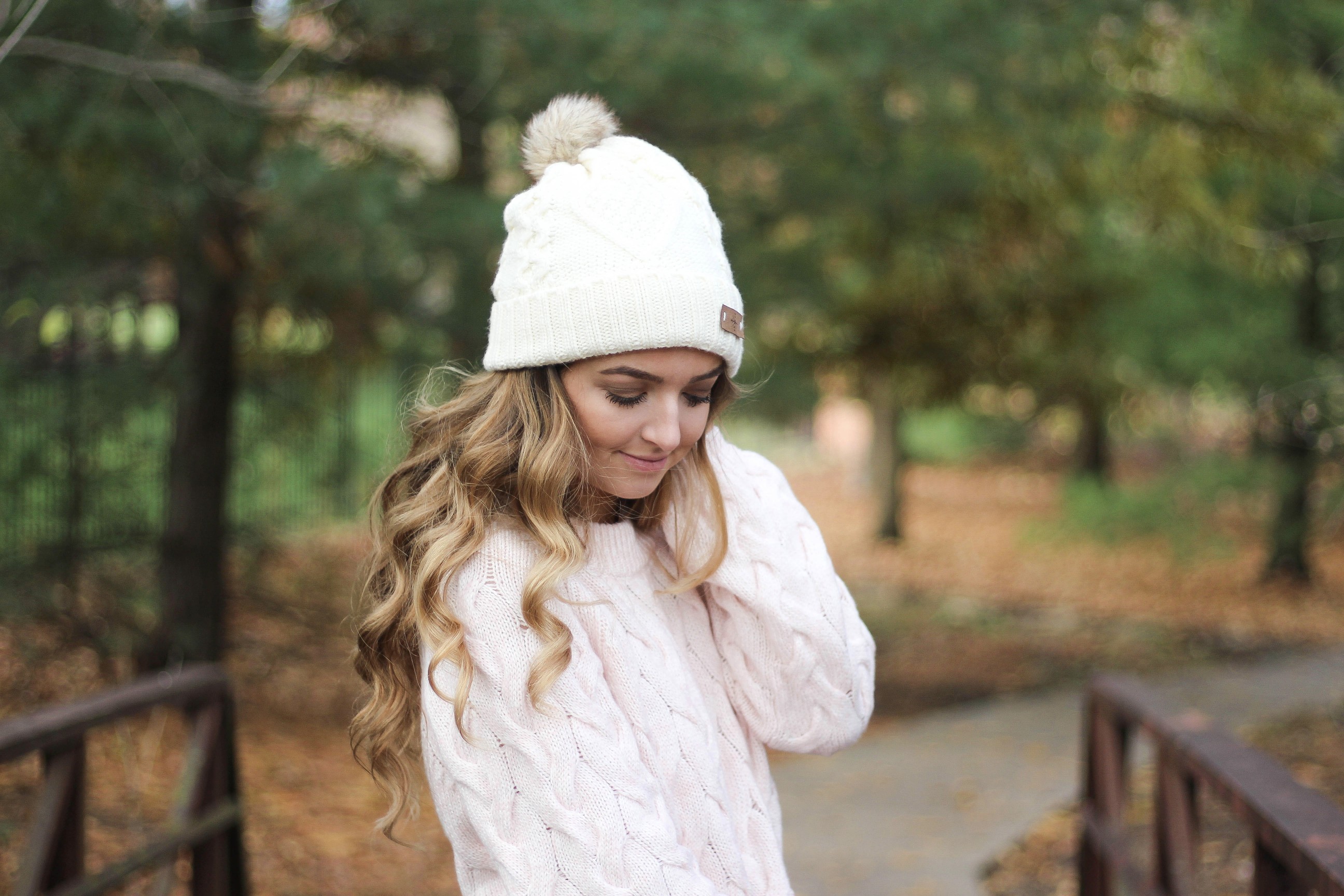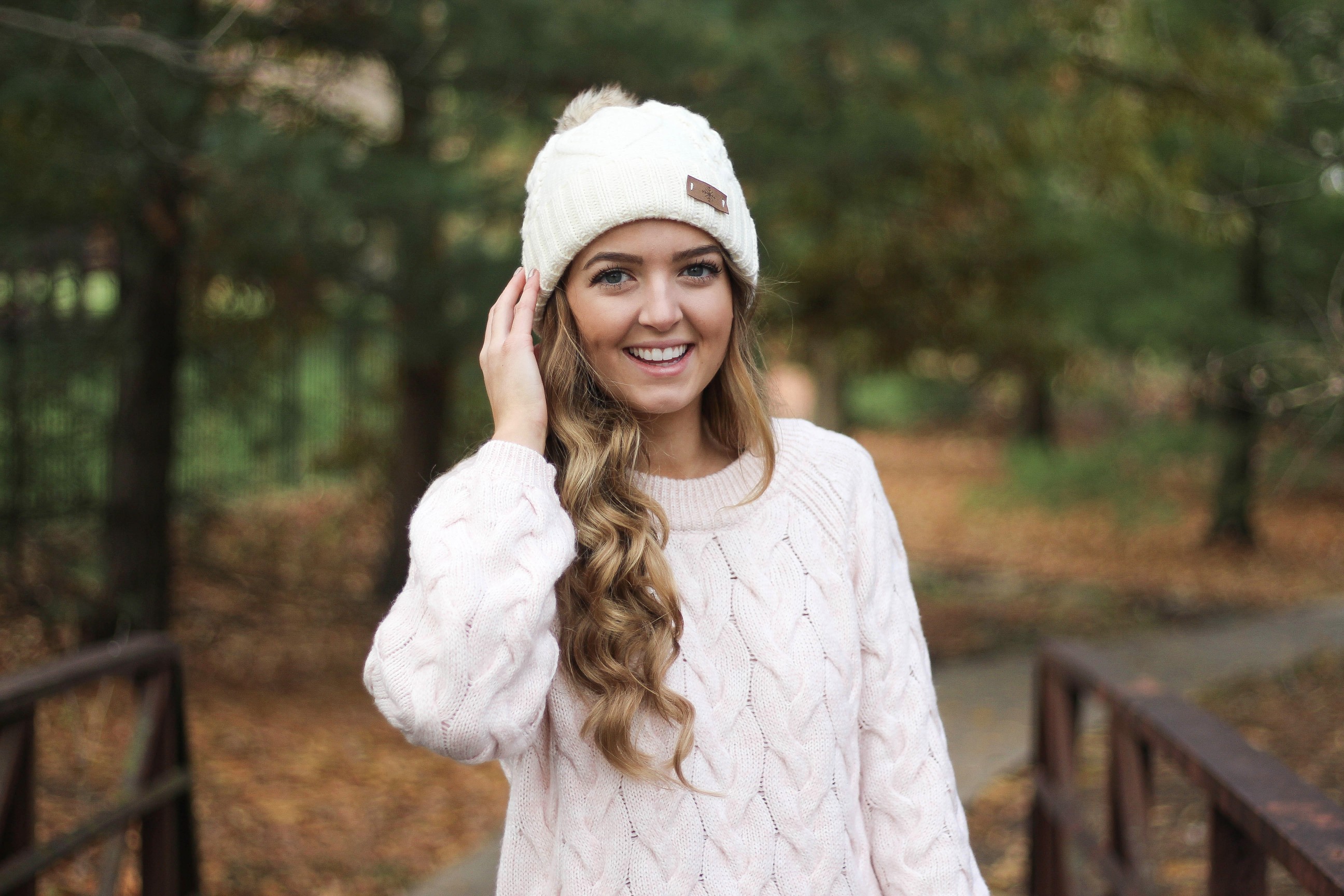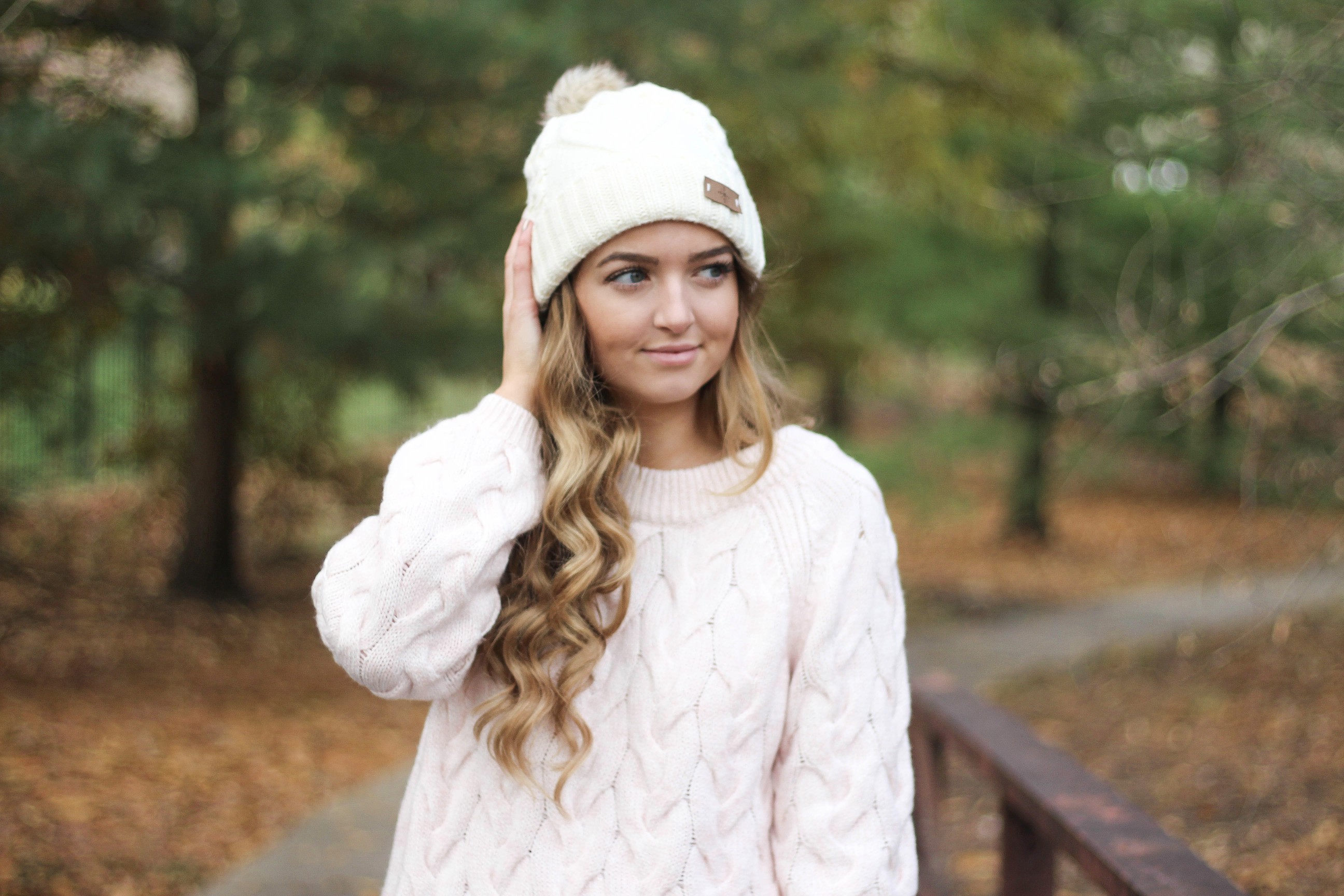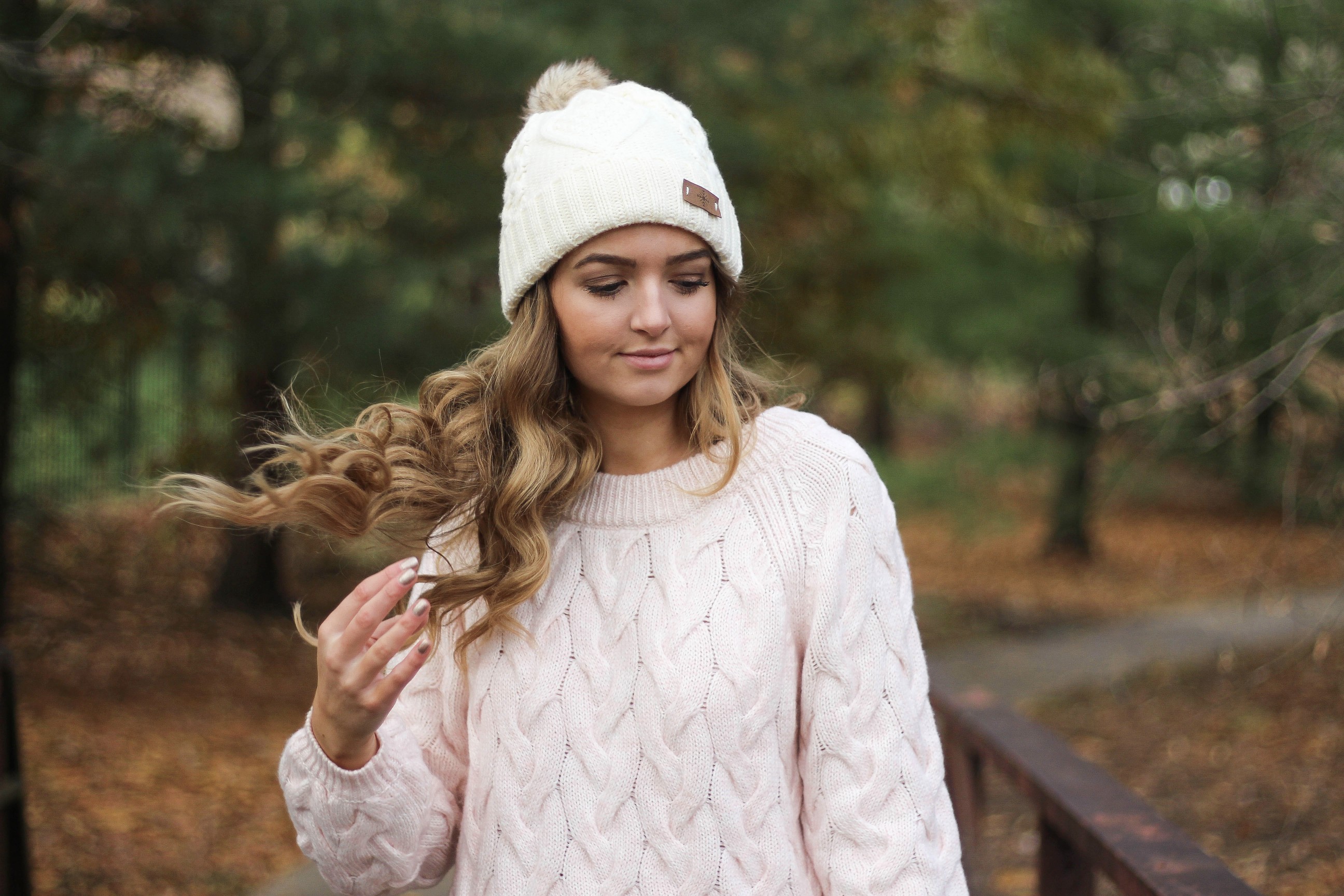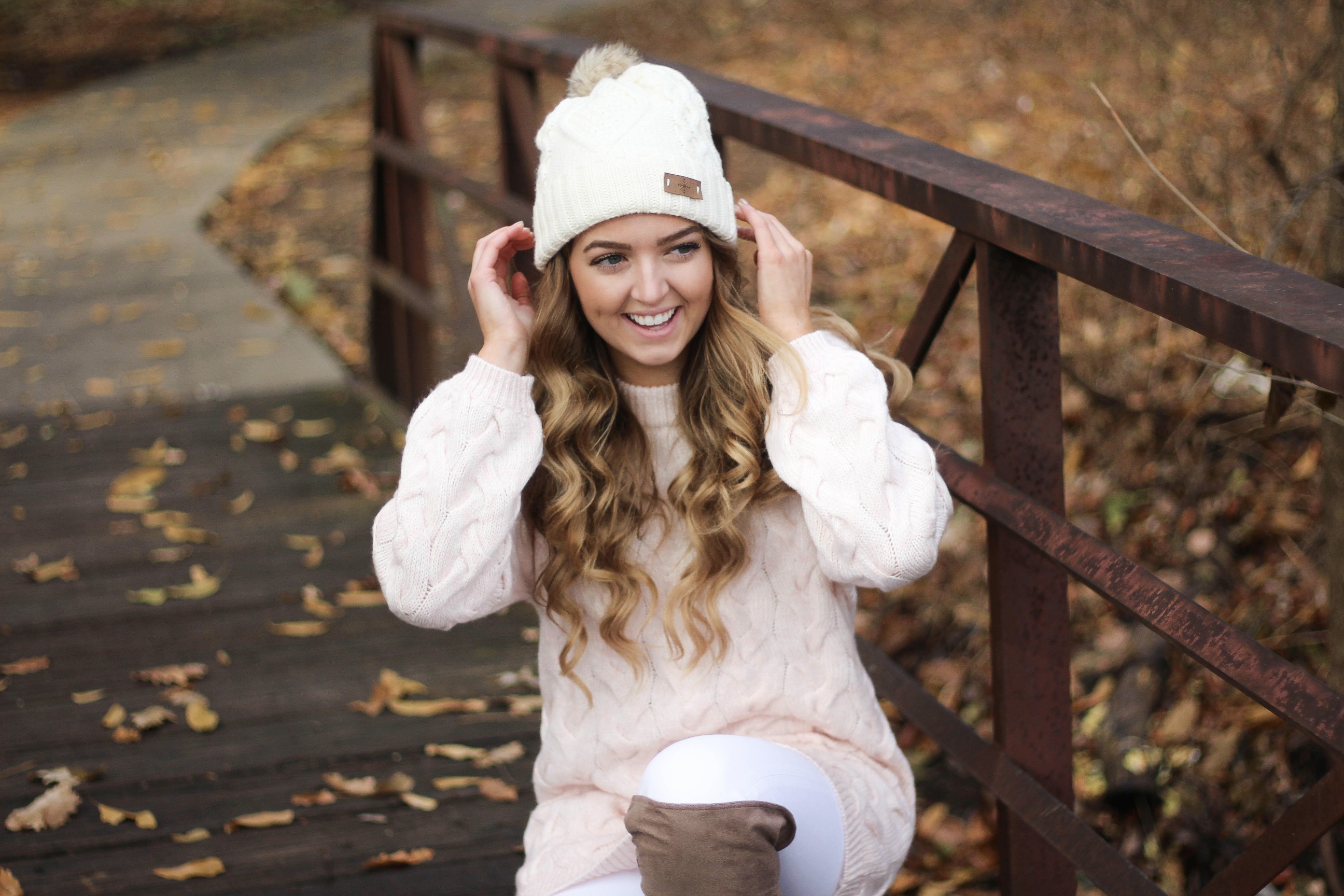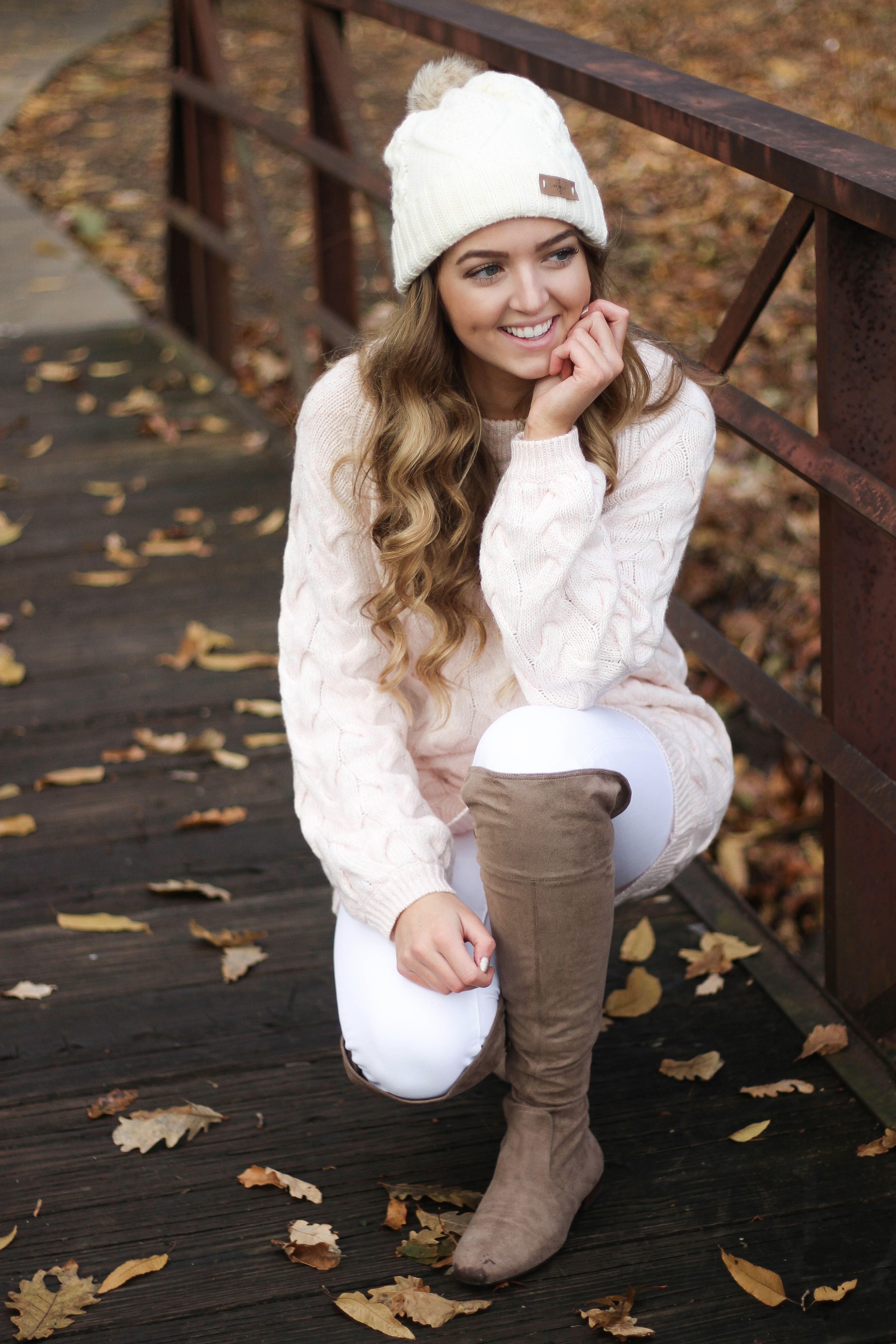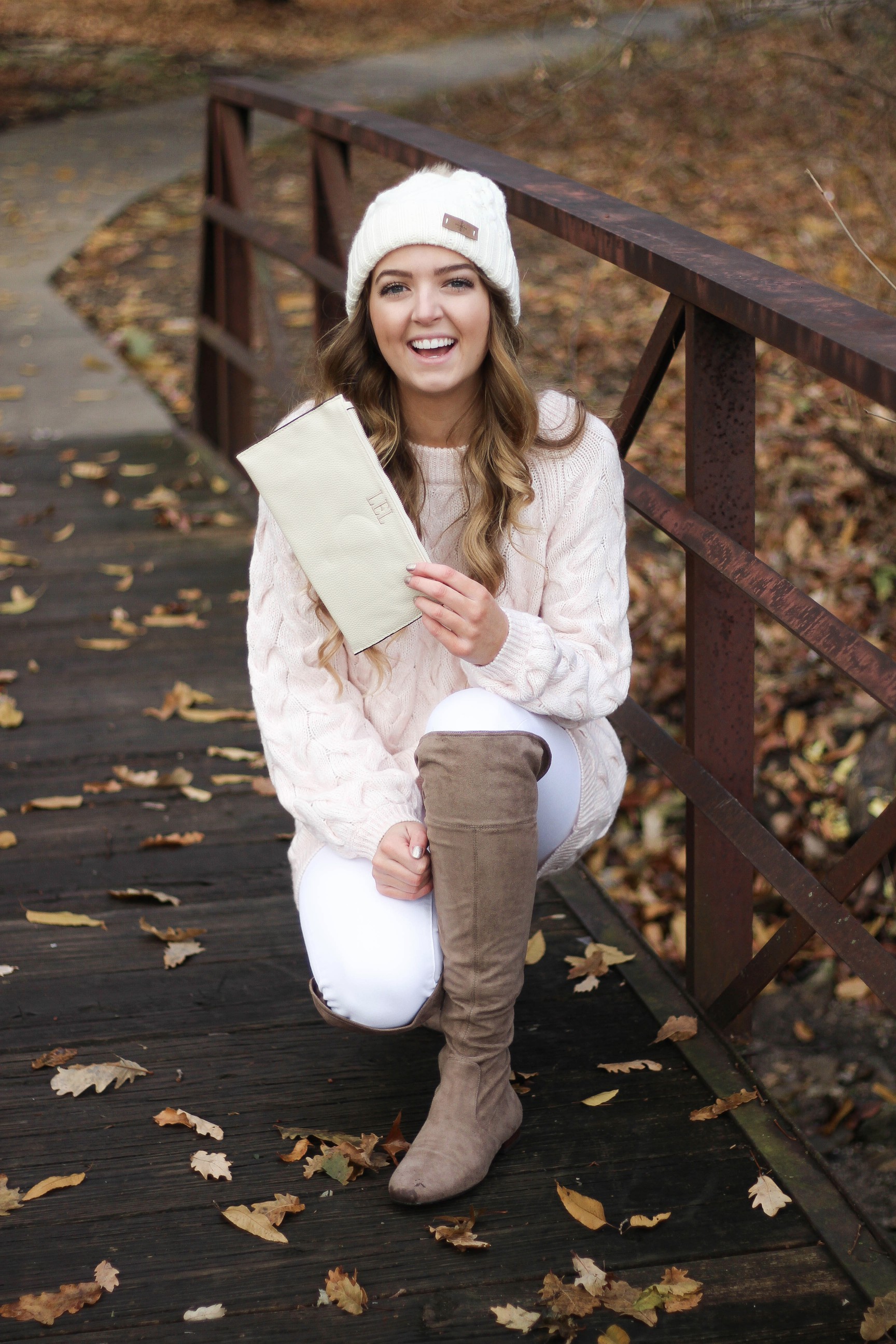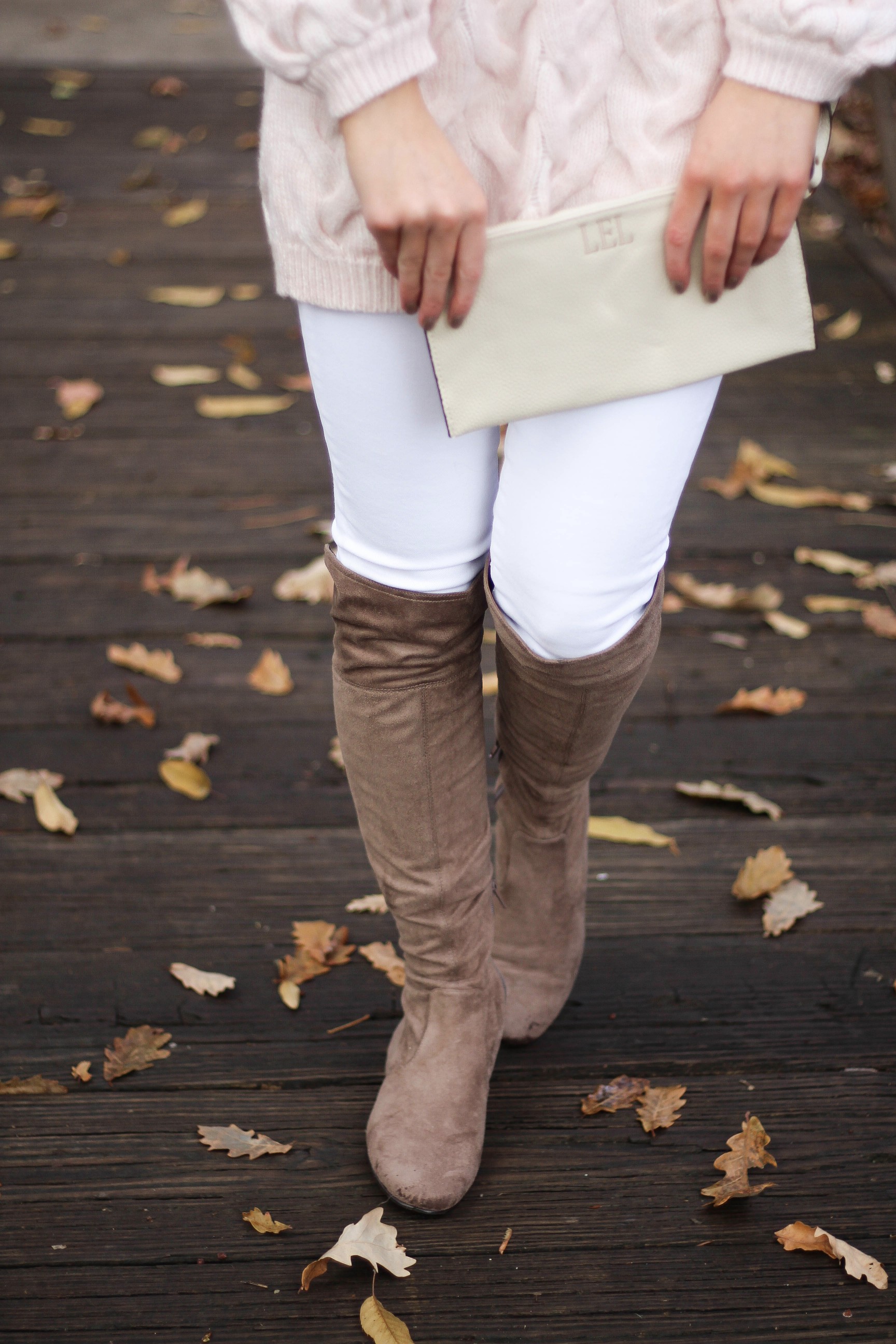 It's beginning to get so chilly out – which means IT'S BEGINNING TO LOOK A LOT LIKE CHRISTMAS *sing/screams at the top of my lungs* Seriously though, I woke up this morning and actually had to scrape the frost off my car, it was wonderfully bittersweet. On one hand, I love cold weather and snow because it means it's the best time of year full of cuddles and cozy outfits…but on the other hand, waking up early and having to go scrape your car means your hands will freeze and turn red which is not fun haha.
The good part? Three words. Cable. Knit. Sweaters. I am in love this sweater I found the other day at Target! It was only $34, but I ended up getting it 40% off because of the Cartwheel app which was the best part! When I saw this sweater I immediately knew I needed to pair it with white jeans! I love the bright and fun look for the winter.
In other news, I am obsessed with beanies! I have six – and you may be thinking "what? six?!" Yes! I actually found 2/3 of them on Amazon for only $12 each so it was an amazing deal (also side note – I have collected them over the last year so don't worry I didn't buy them all at once haha)! Outwear is so much fun to shop for, I can't wait to show you all some more winter looks!
xoxo,
Lauren Emily Lindmark
Copyright © 2016 dailydoseofcharm.com