VLOGMAS IS HERE | + OOTD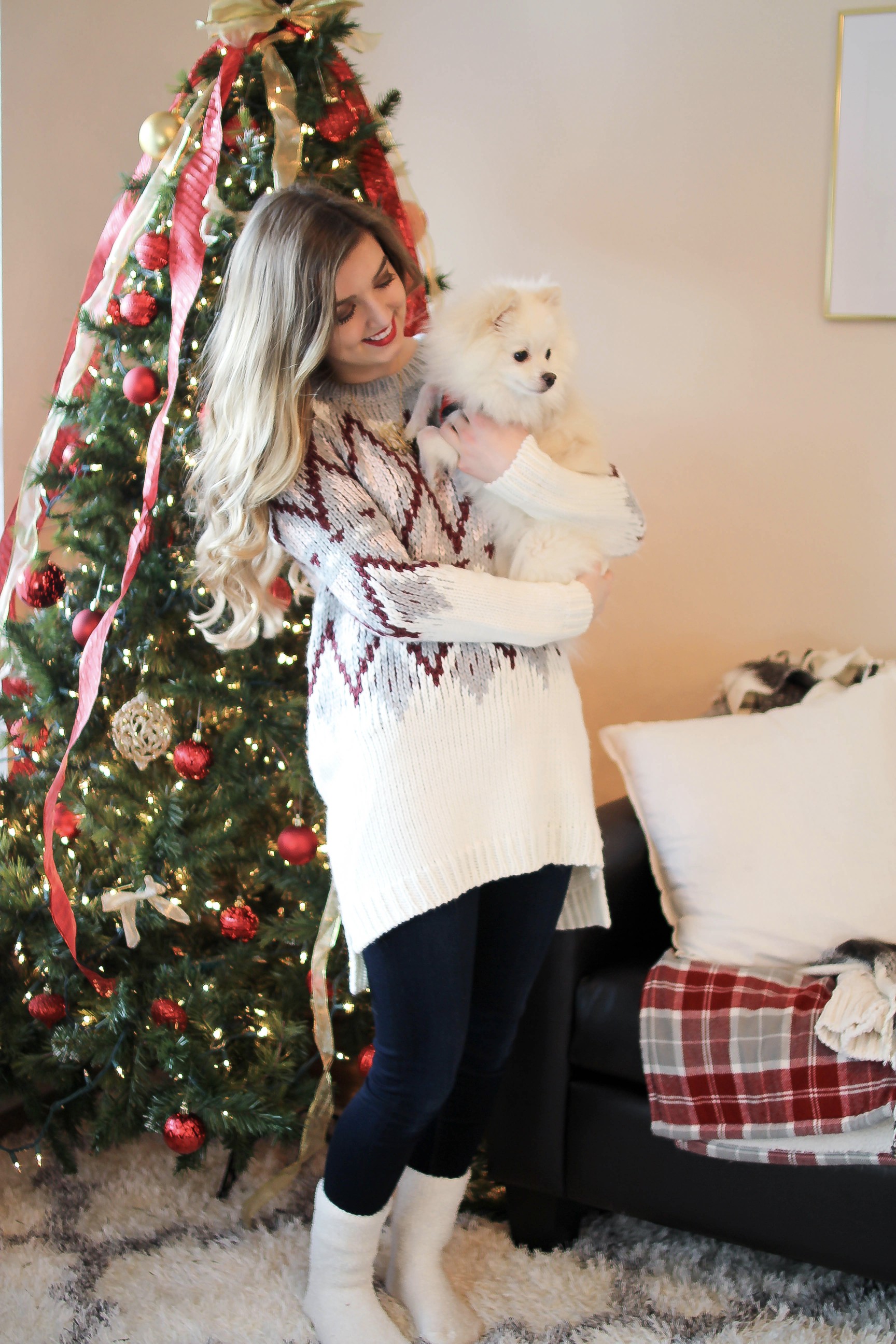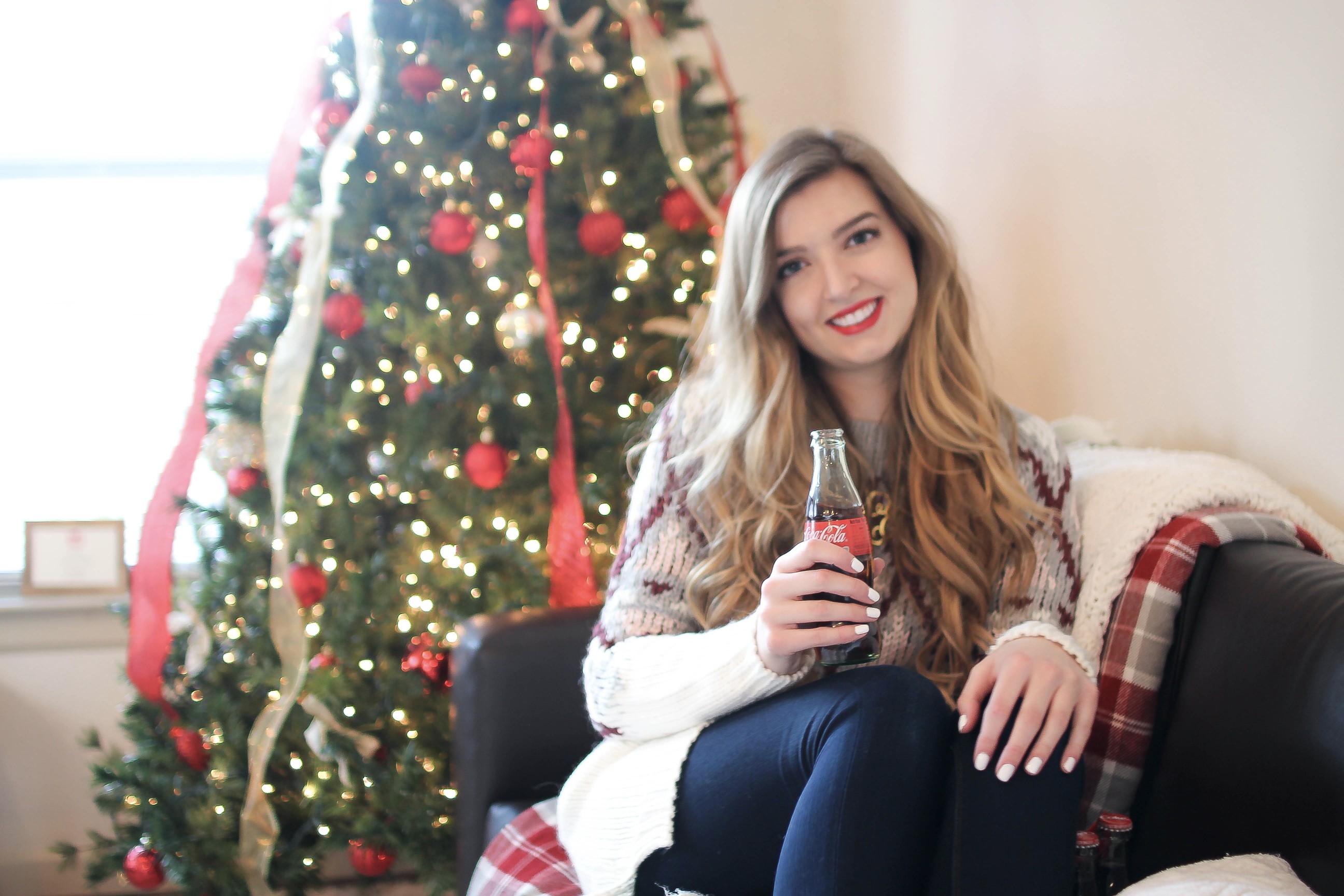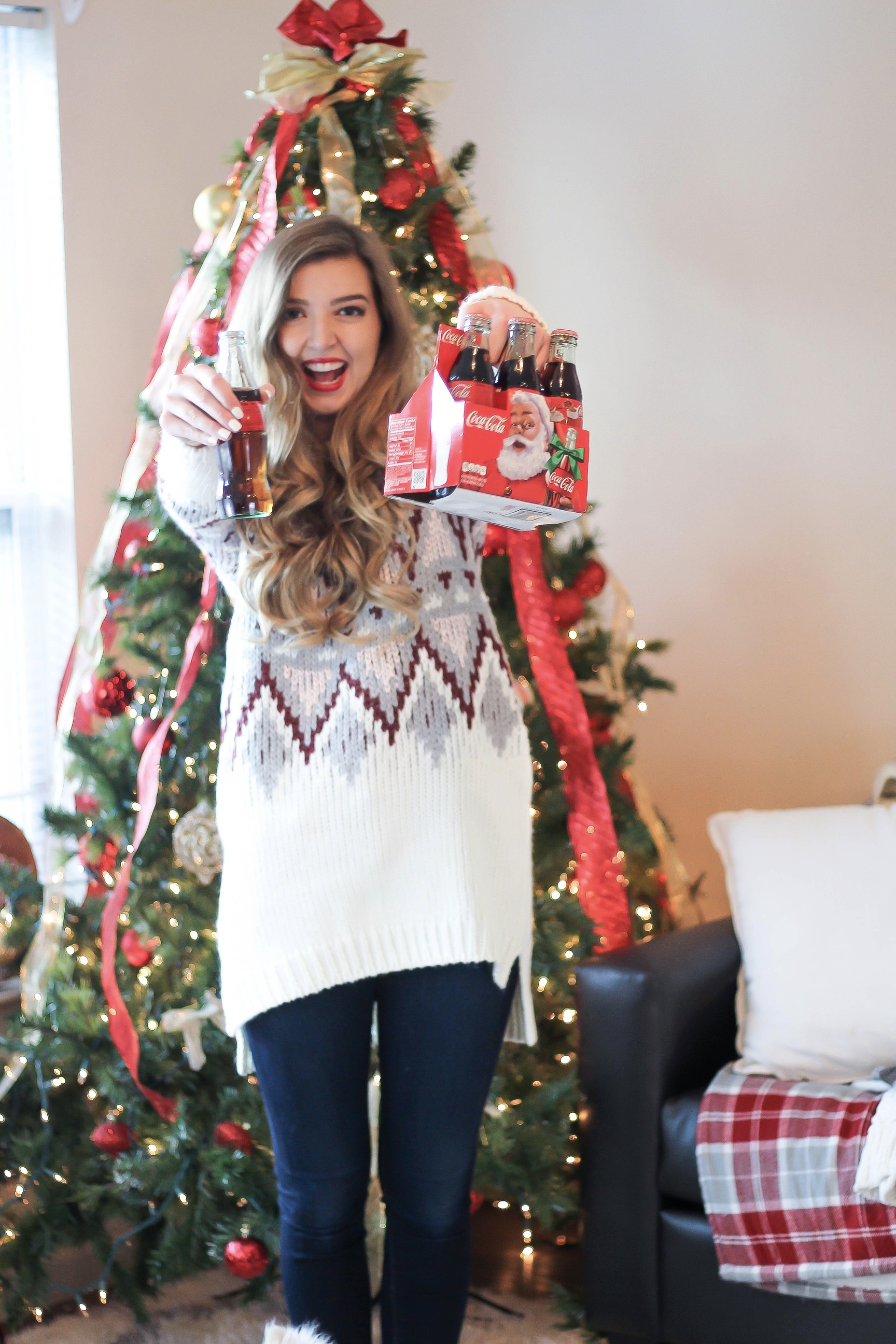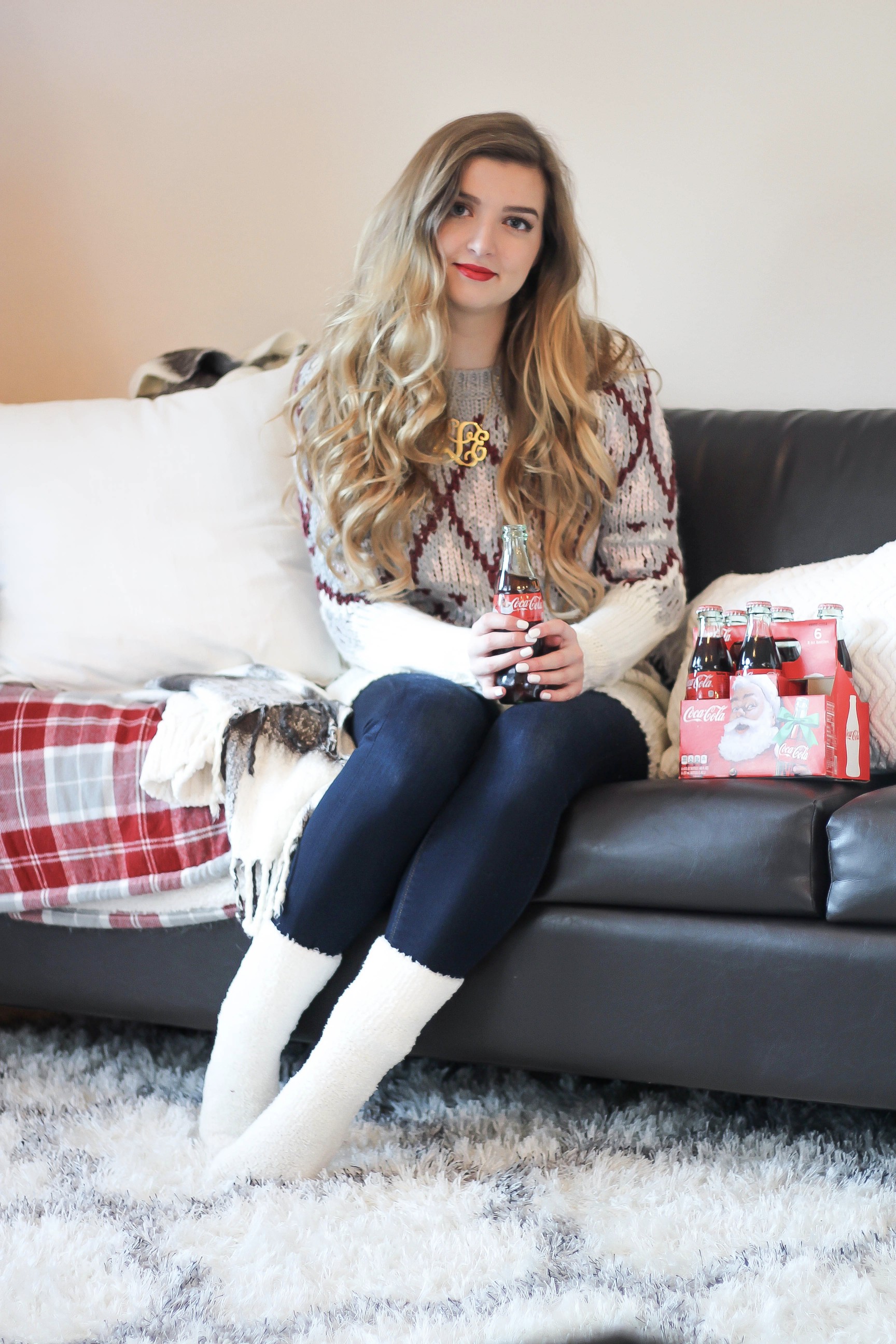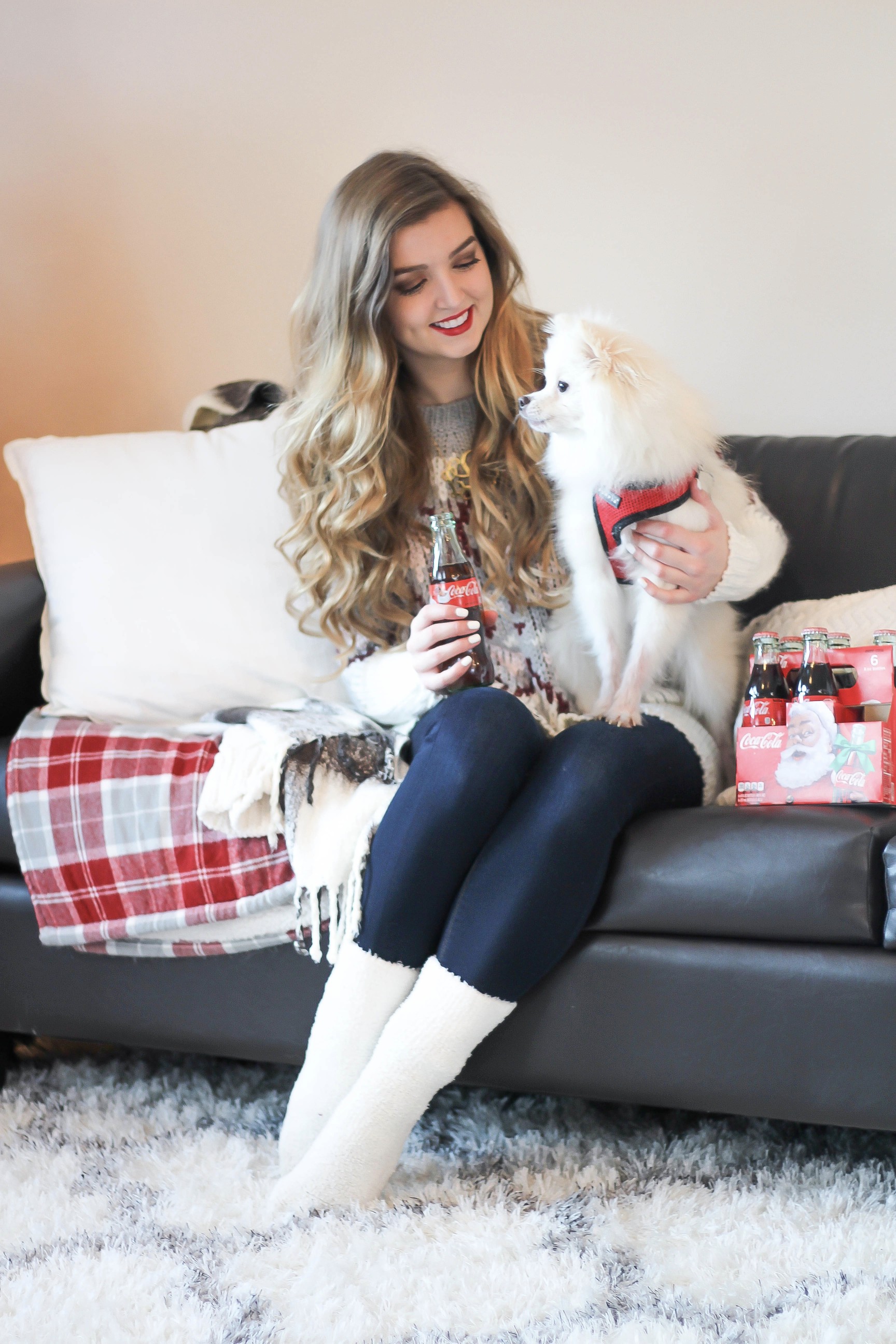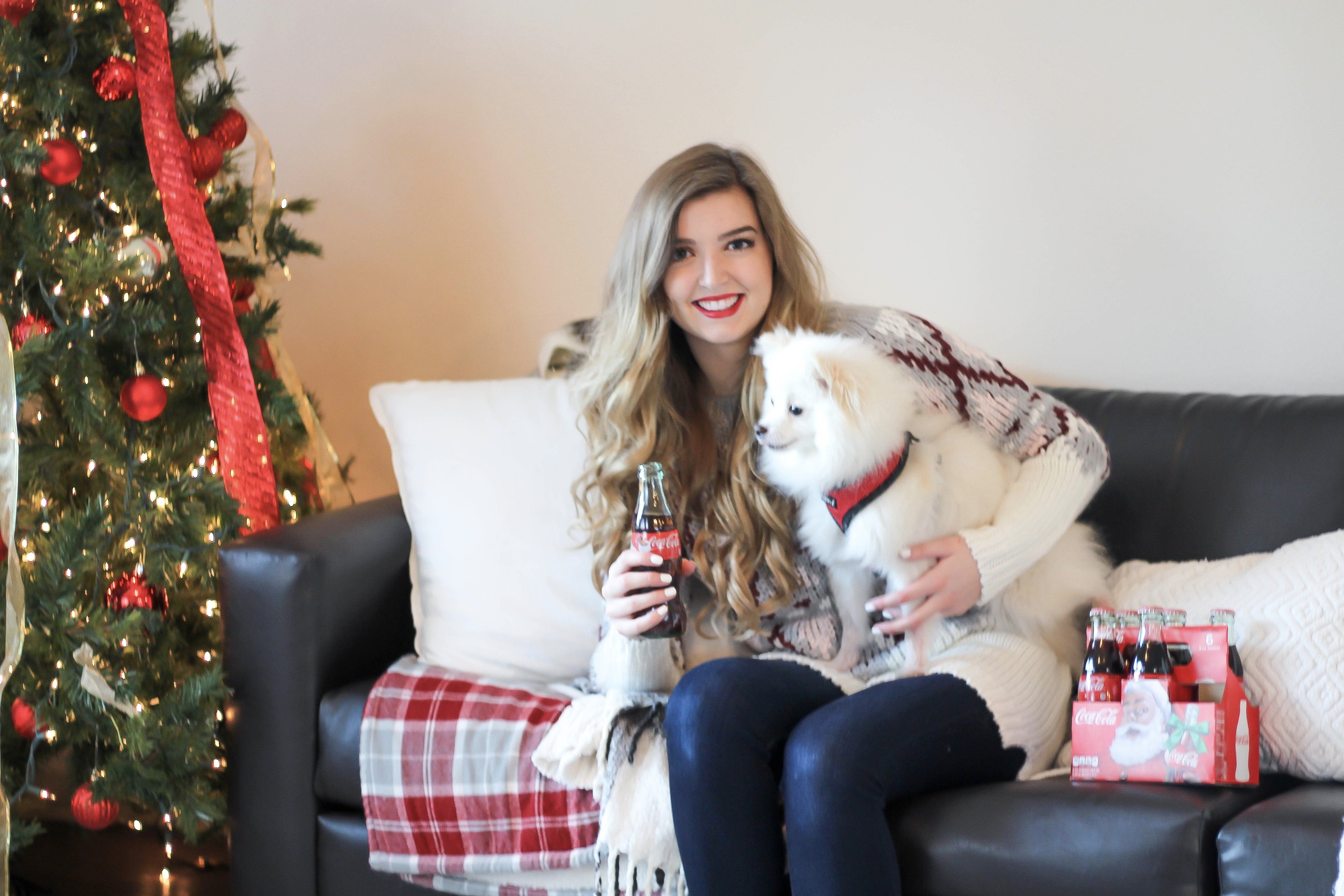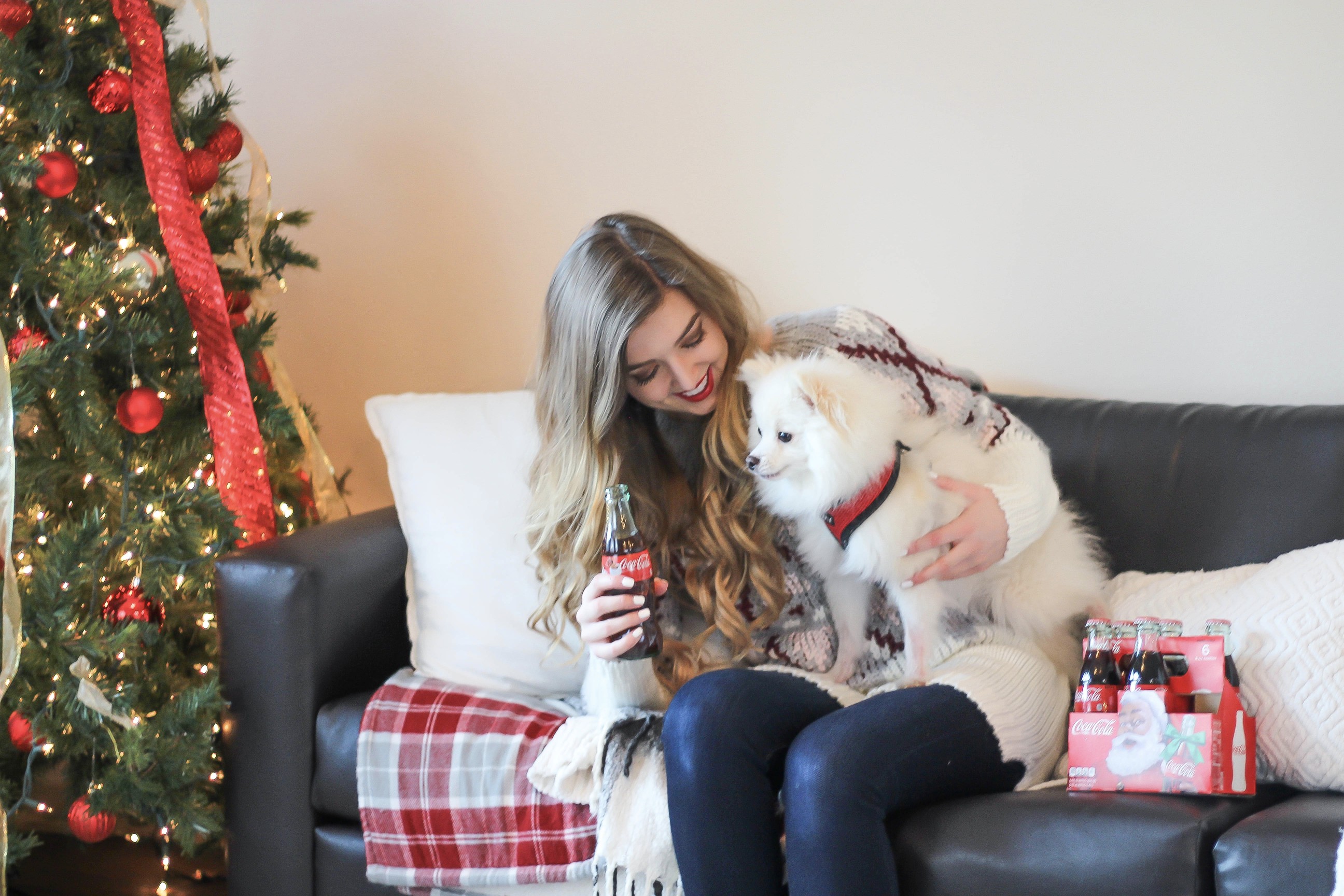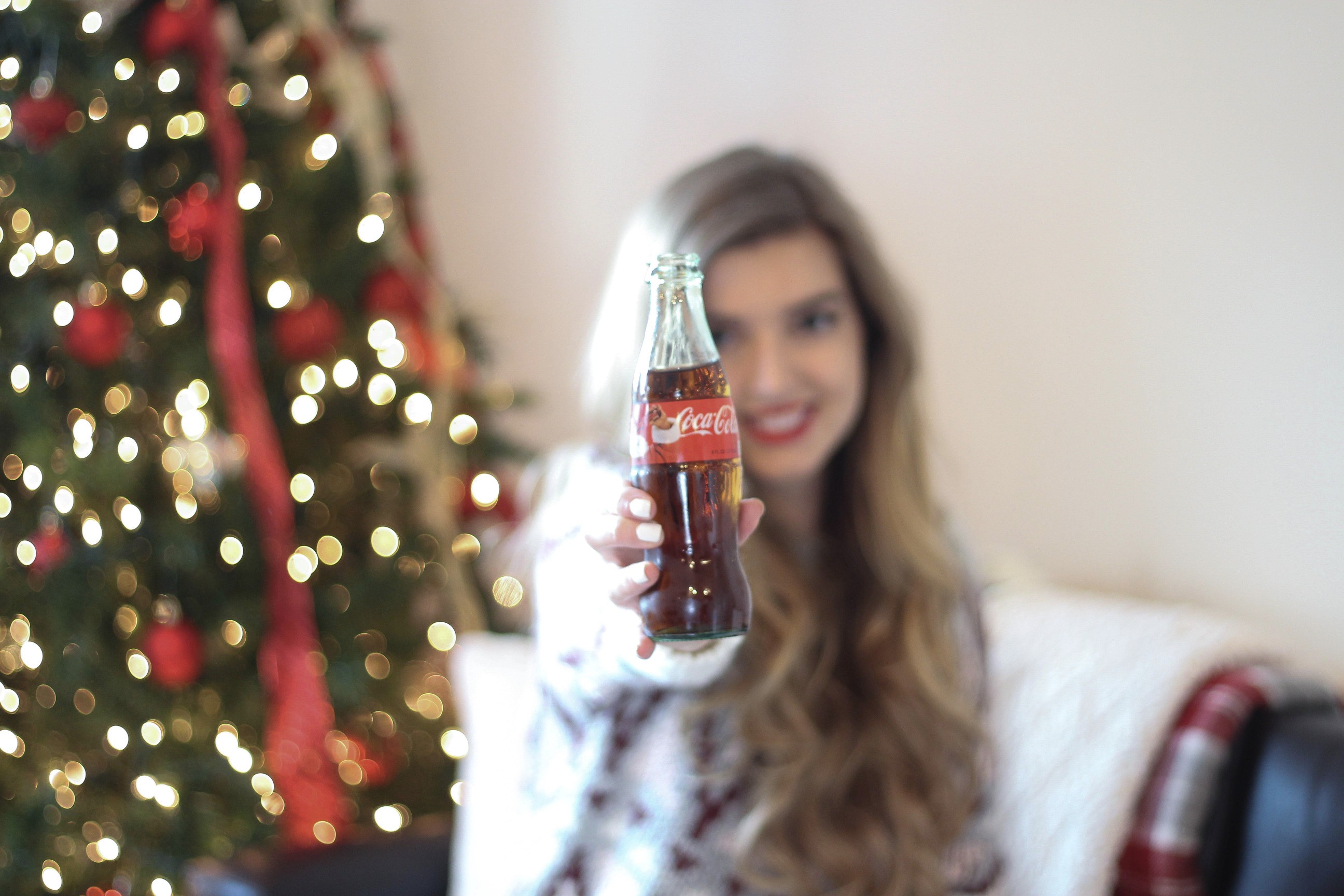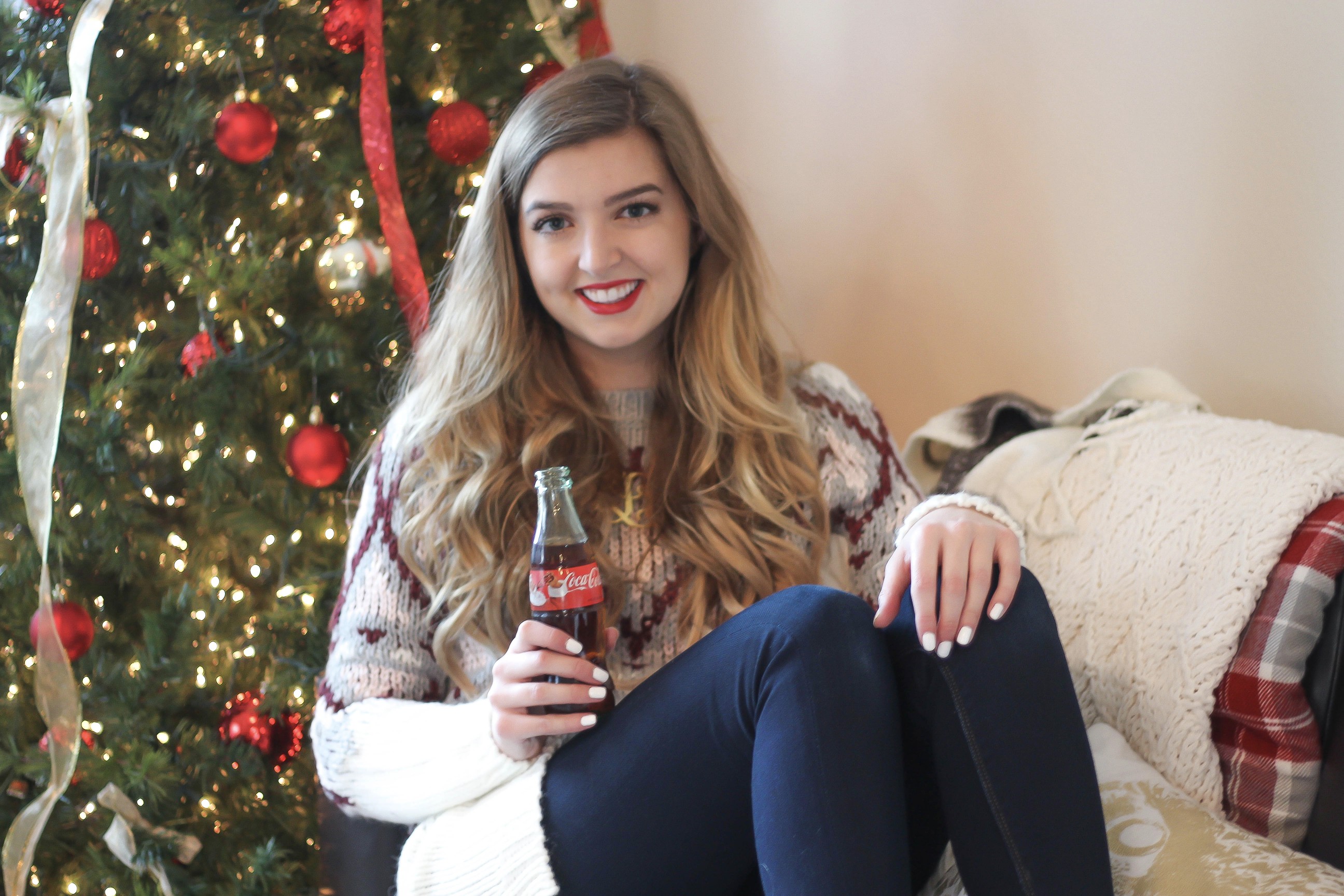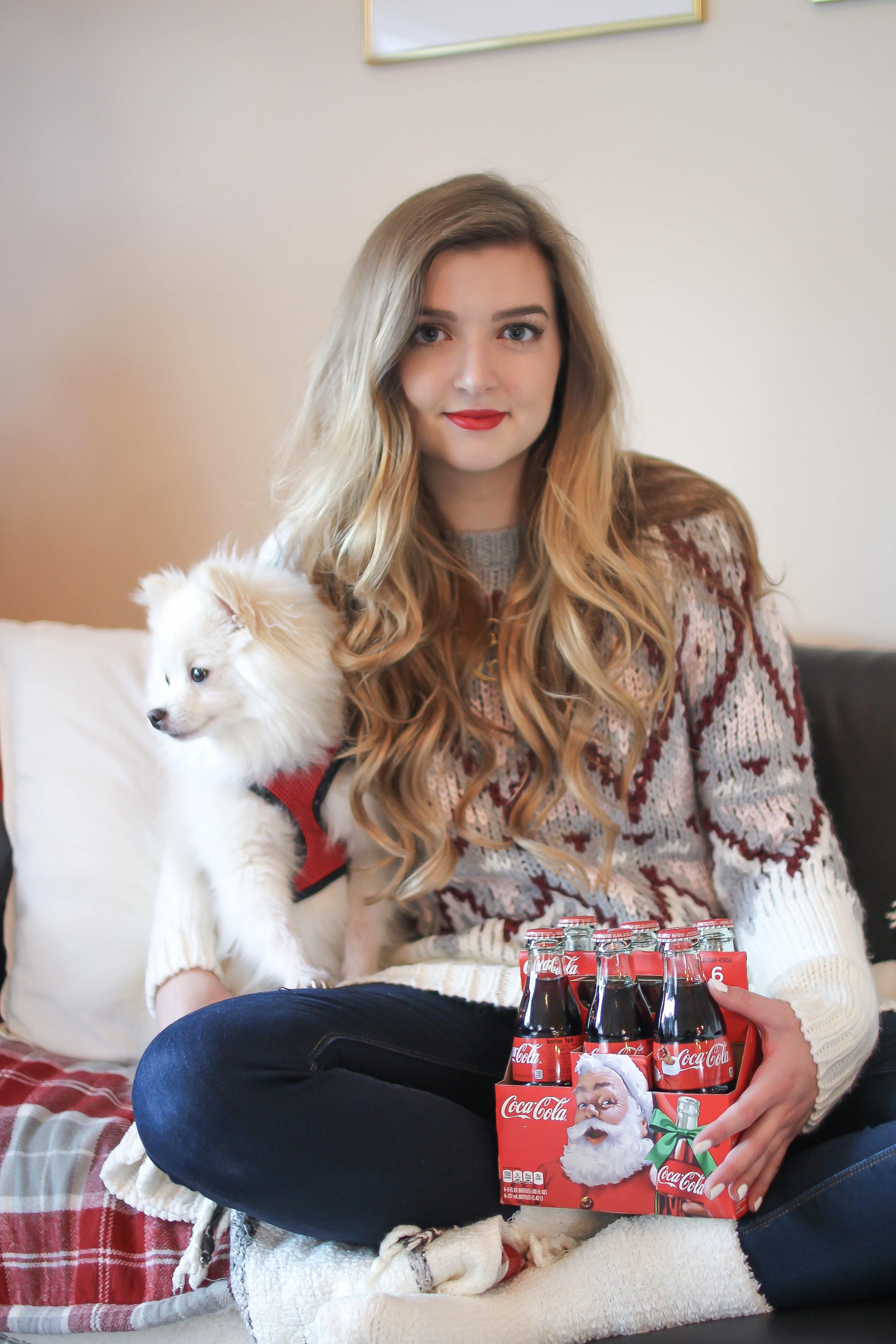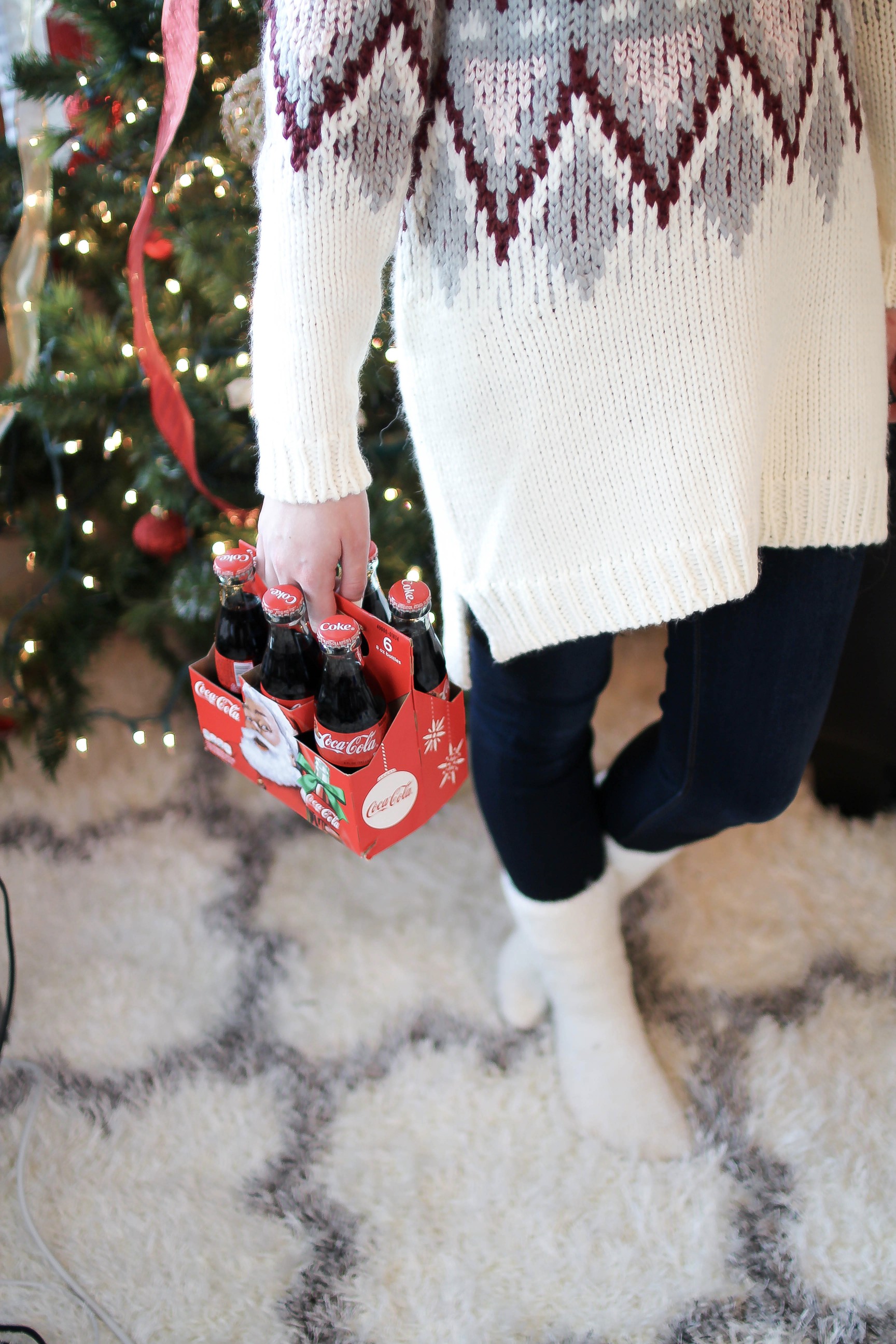 This OOTD is a little different today because I was shooting for an Instagram post with Coca-Cola! Coca-Cola is doing a campaign all about "sleighing" your style so I had a lot of fun shopping for the perfect look! I found this sweater at Target and I loved it too much not to share it with you all here, it's only $34 right now plus an additional 40% off with the Cartwheel app! They also have it in black and white and I really want to go buy that one too. I swear Target has THE cutest sweaters this year!
Now onto the exciting part, first of all – happy December y'all! I meant to say that in yesterday's post, but today is perfect because my first VLOGMAS video is up! For those of you who don't know what Vlogmas is, it's a series that is on Youtube where you daily vlog from December 1st – December 25th! I am so excited to show you all a peak into my day-to-day life and show you all the Christmas traditions I have. Plus it will be so fun for me to look back next year and have my memories documented!
Watch Day One Here and Subscribe to See More!
Vlogmas I am Watching:
Let me know if you're doing Vlogmas so I can watch!
xoxo,
Lauren Emily Lindmark
*Although my Instagram post is sponsored, this blogpost is not and everything was purchased on my own. All opinions are always my own.
Copyright © 2016 dailydoseofcharm.com