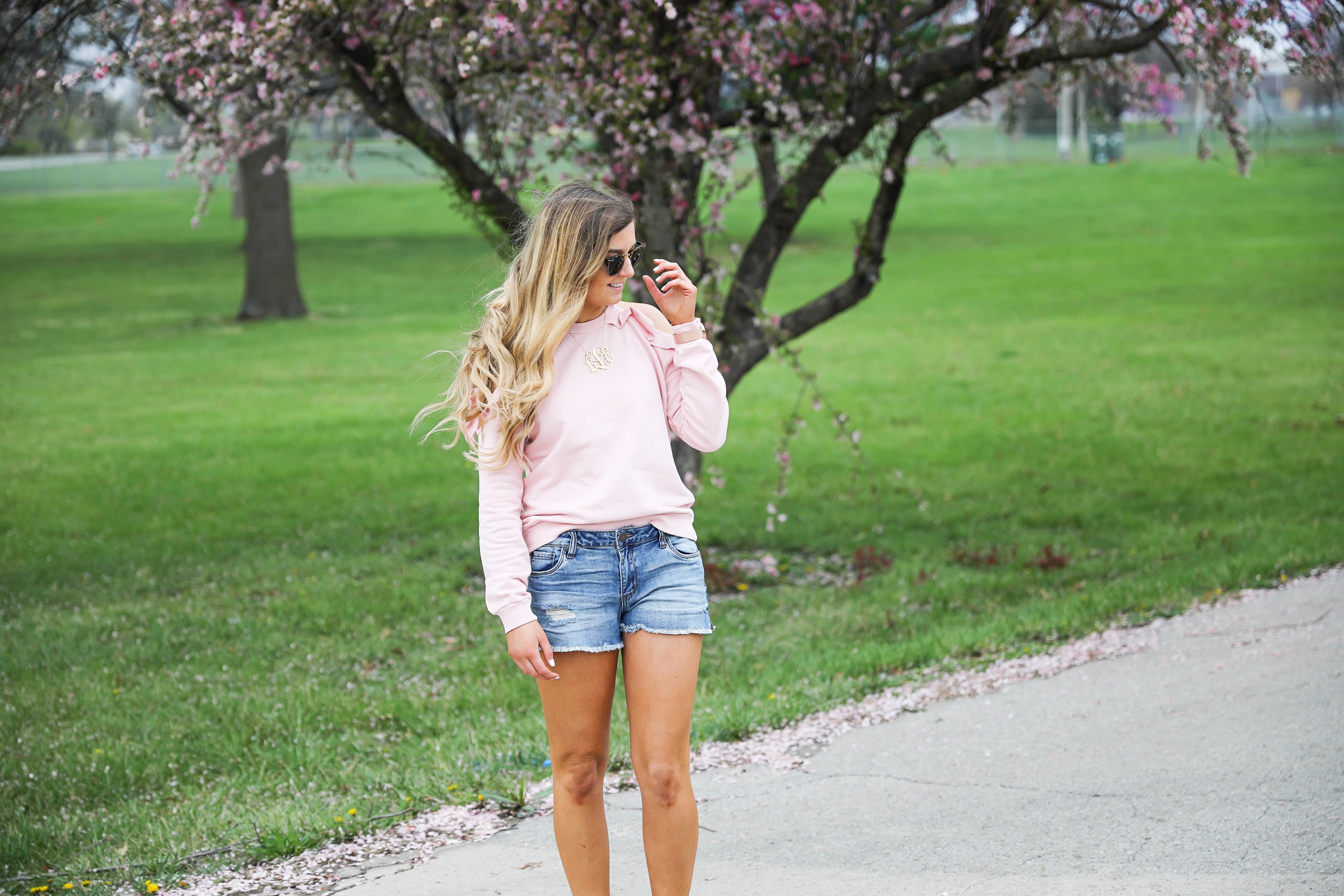 Spring Pinks | OOTD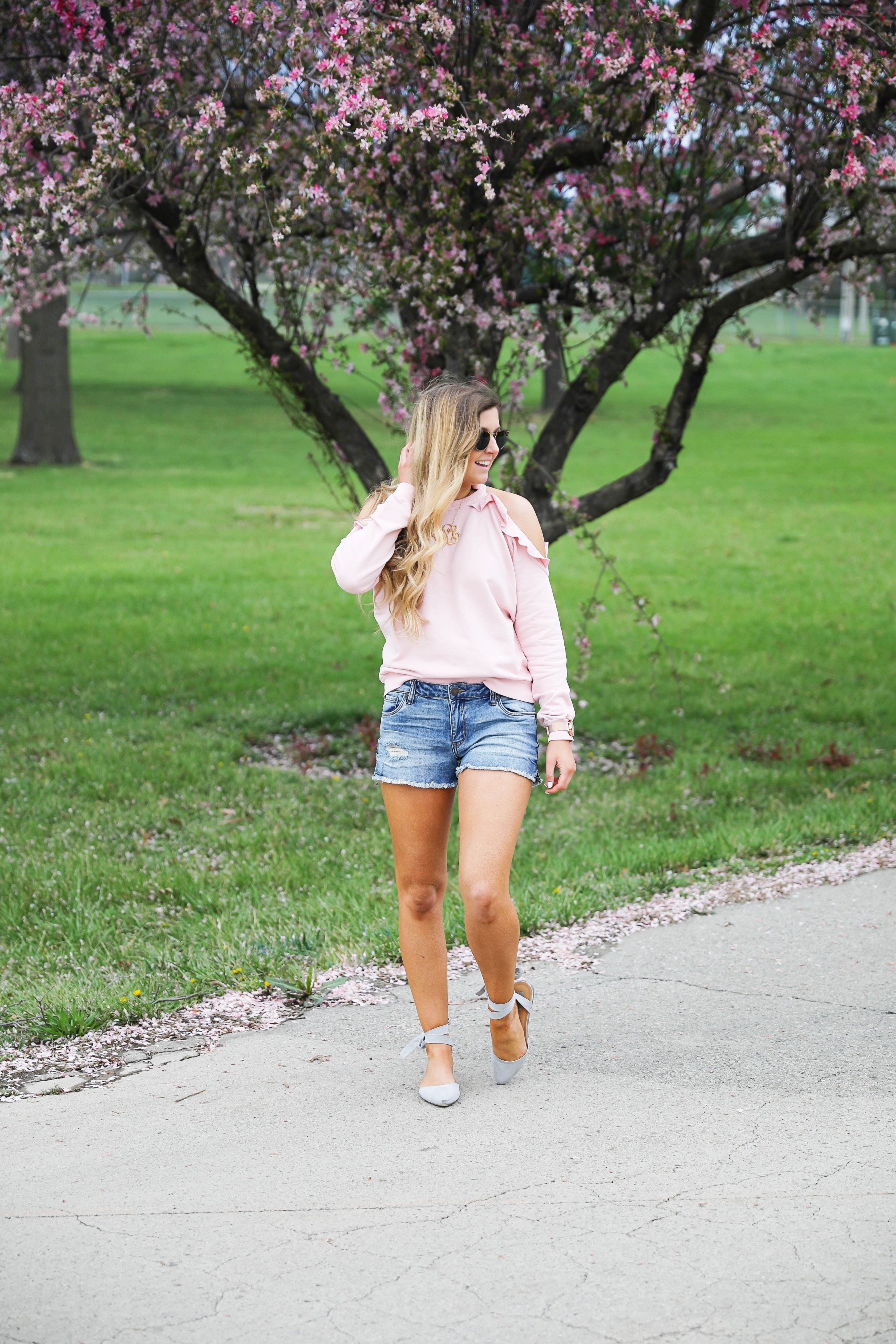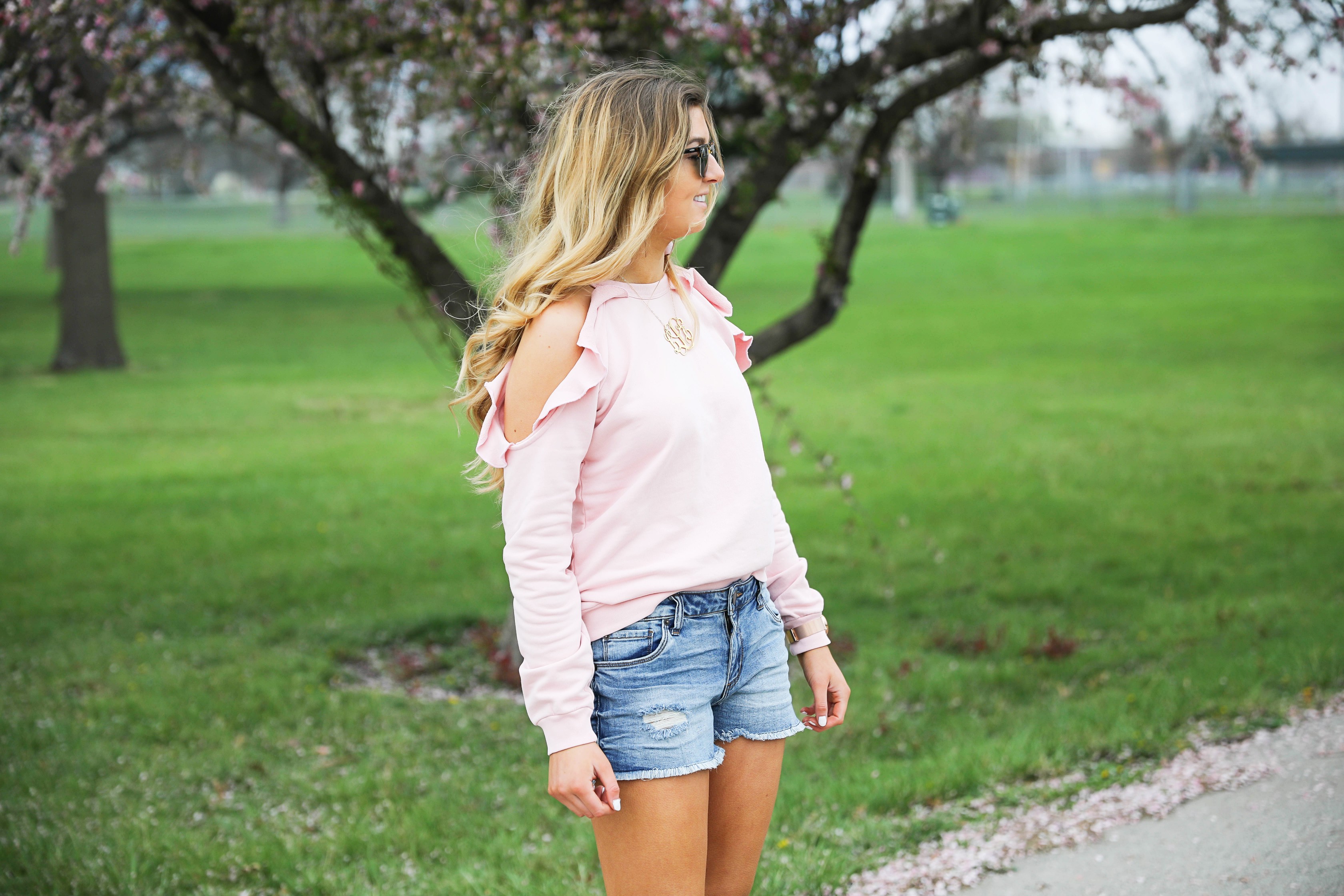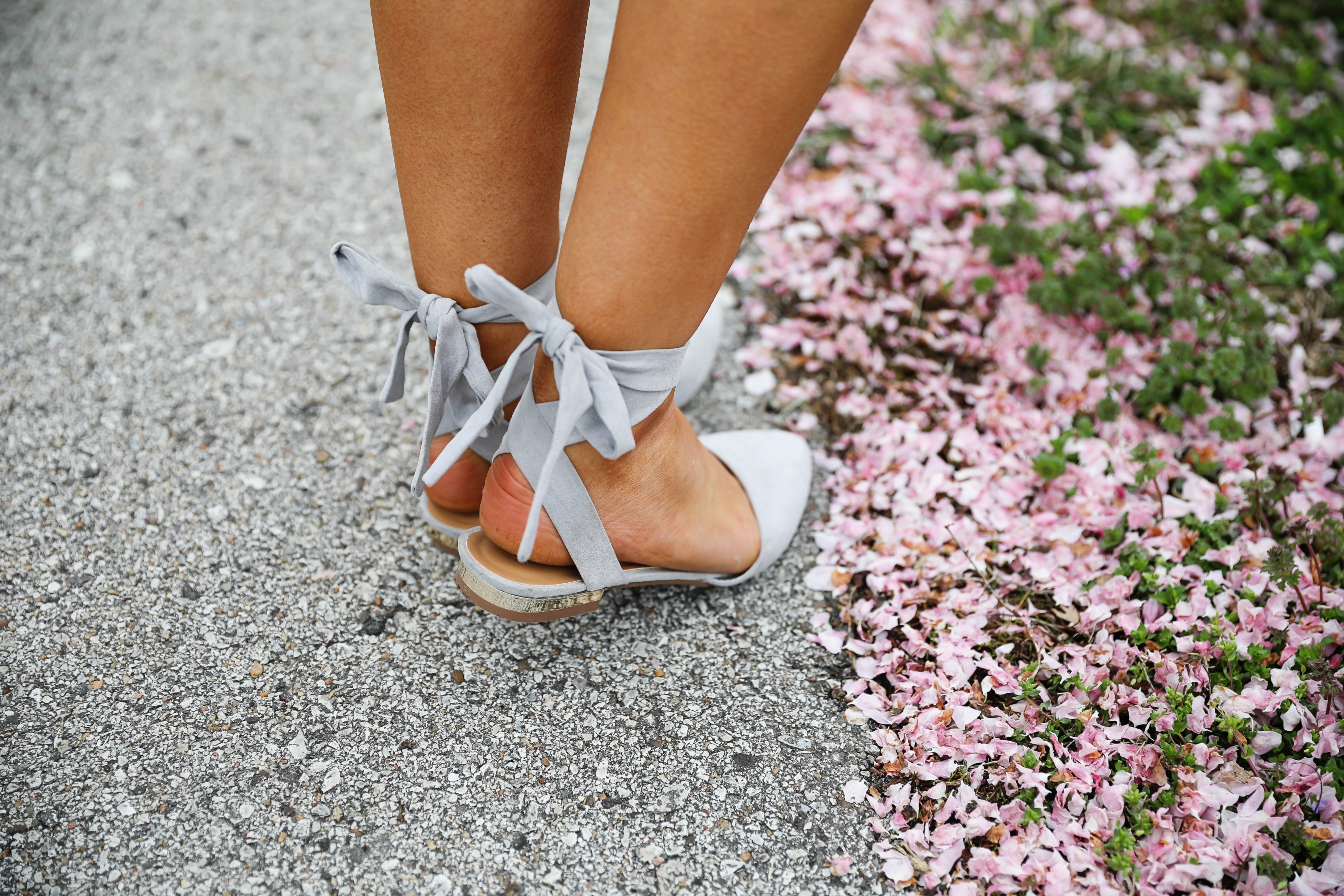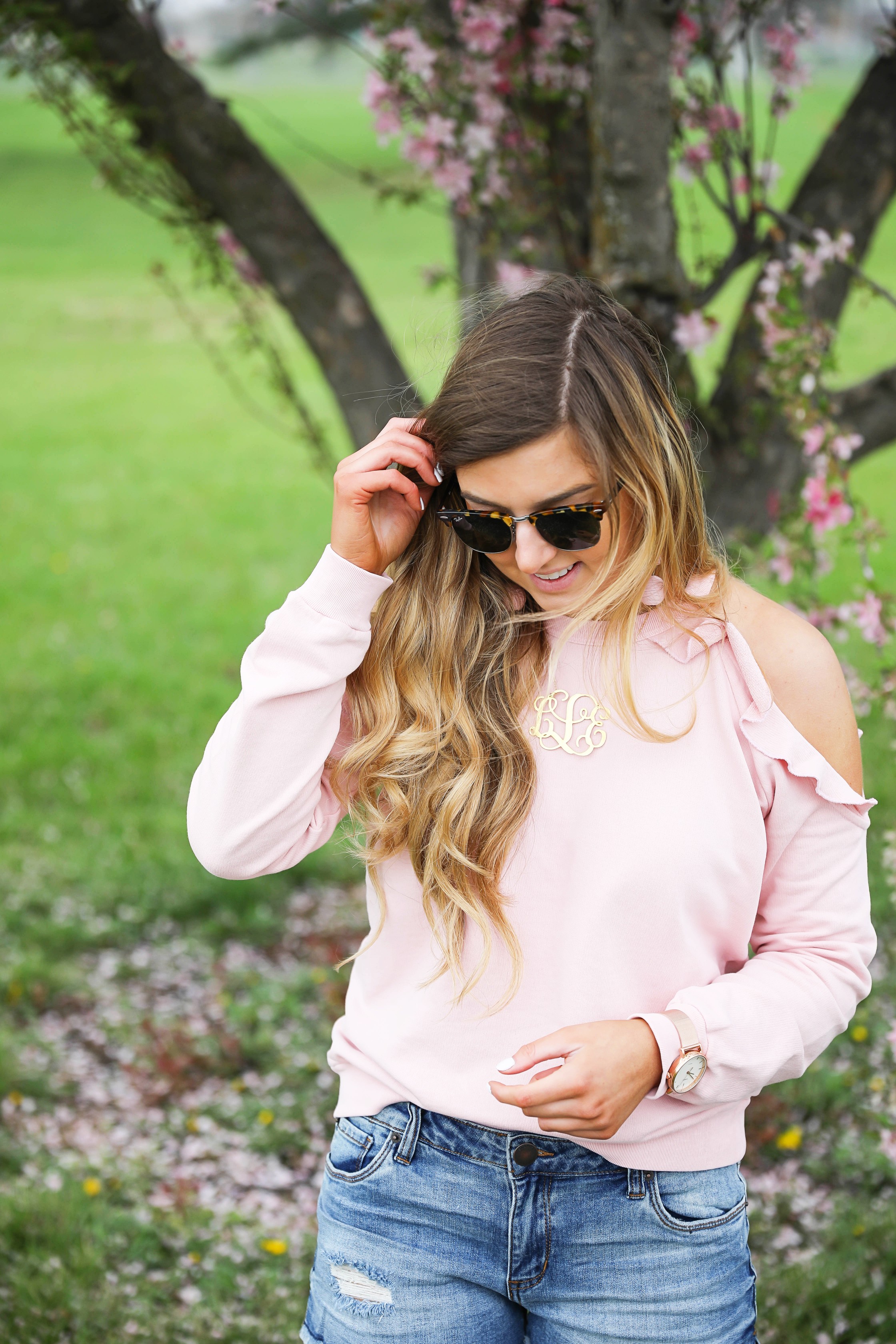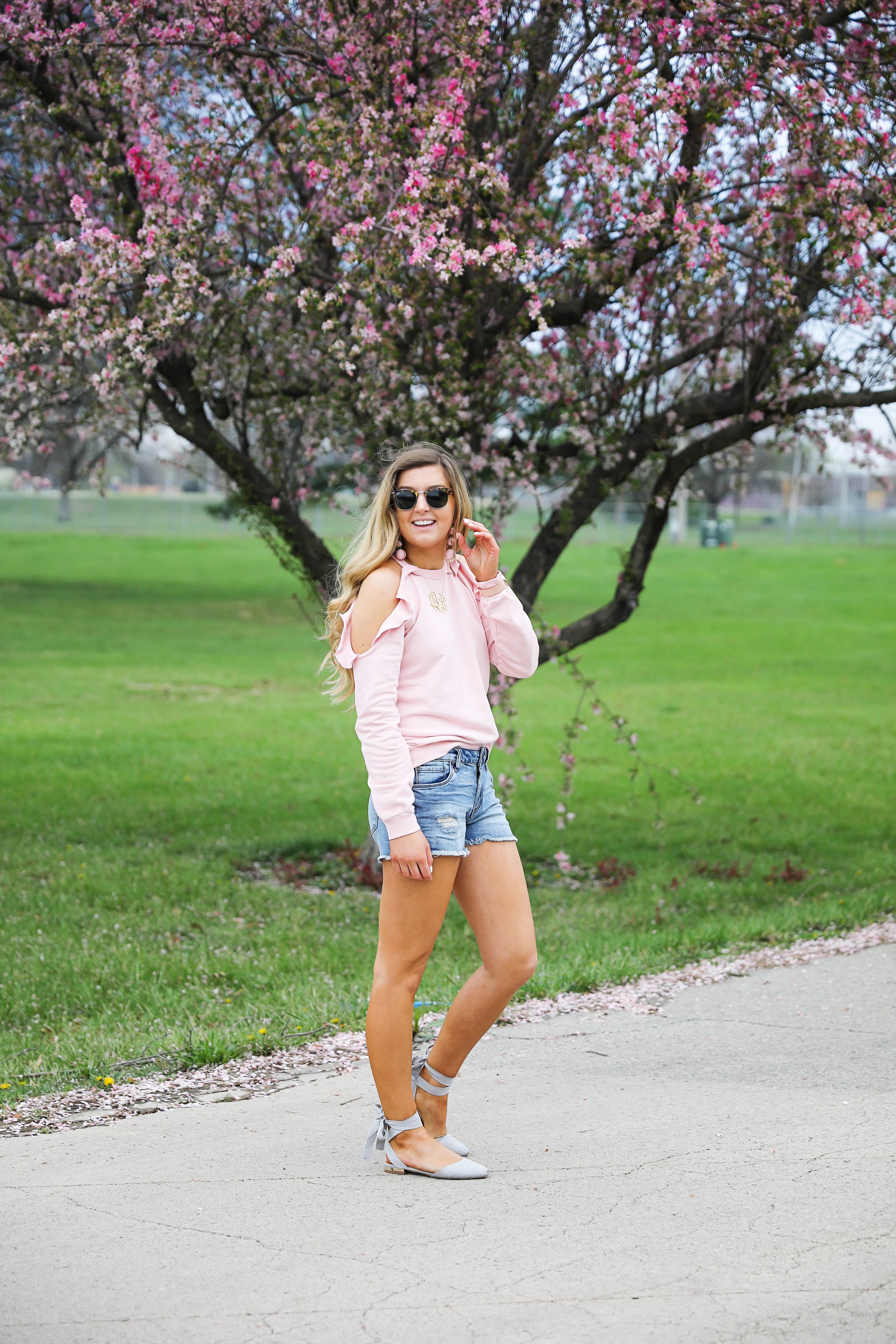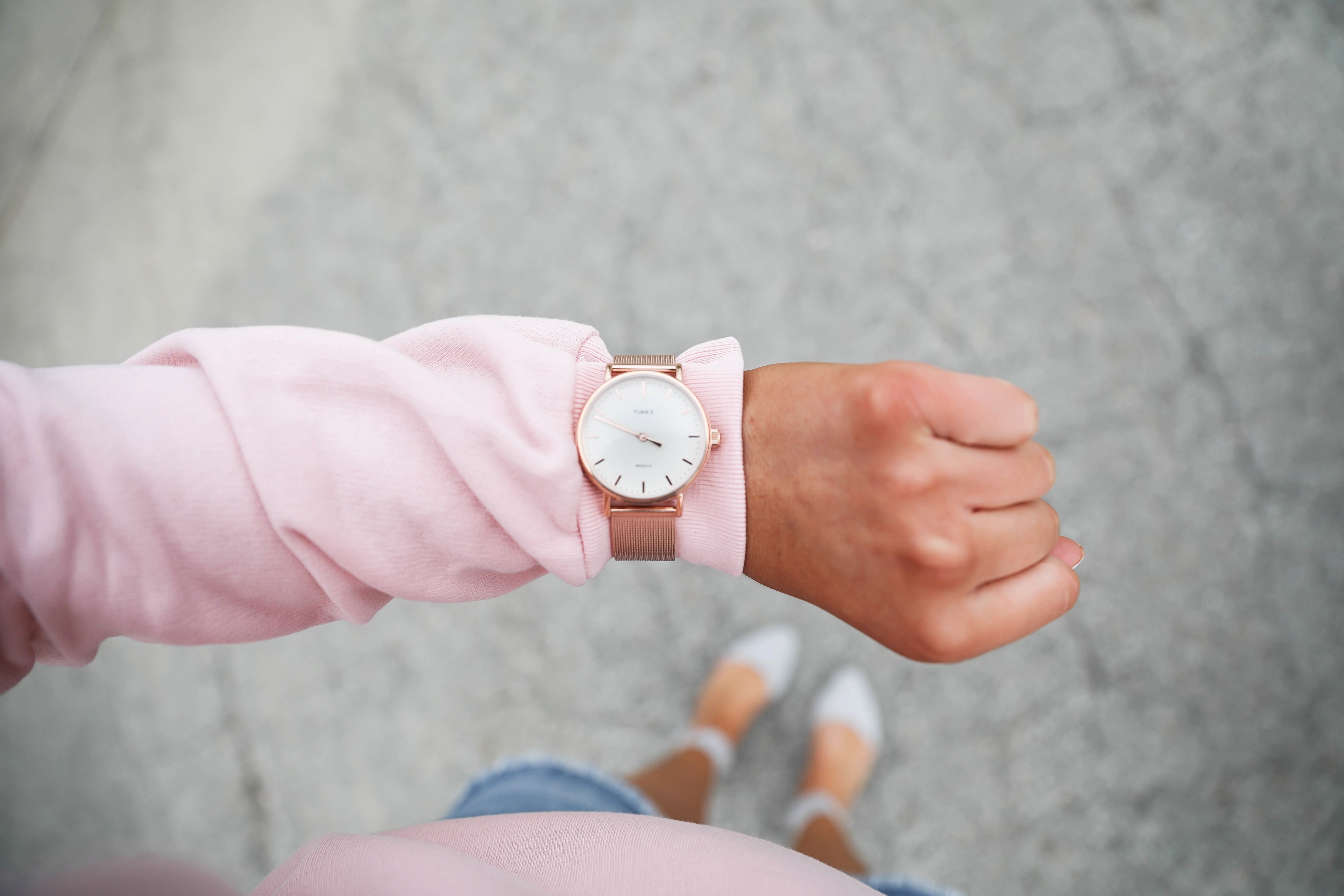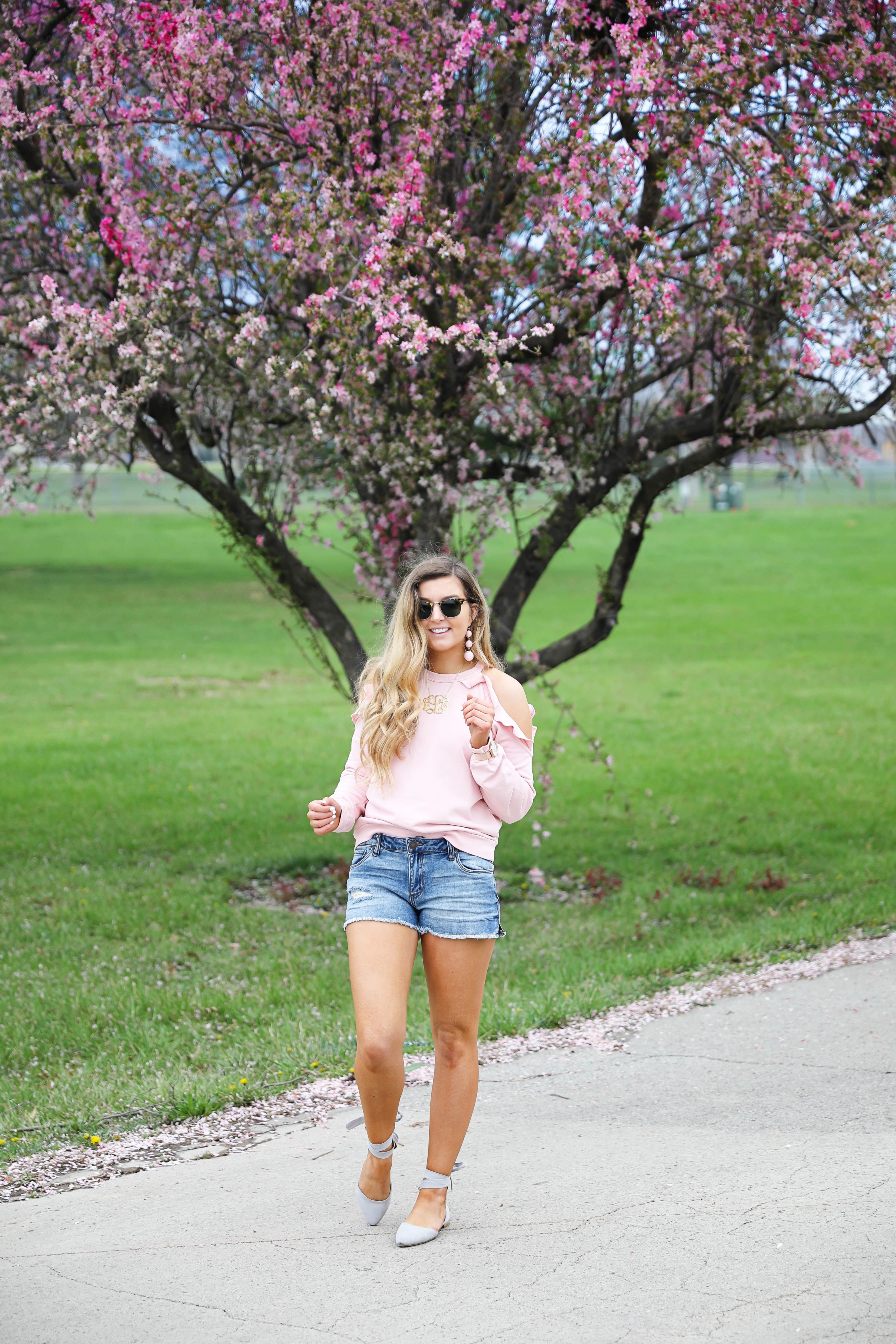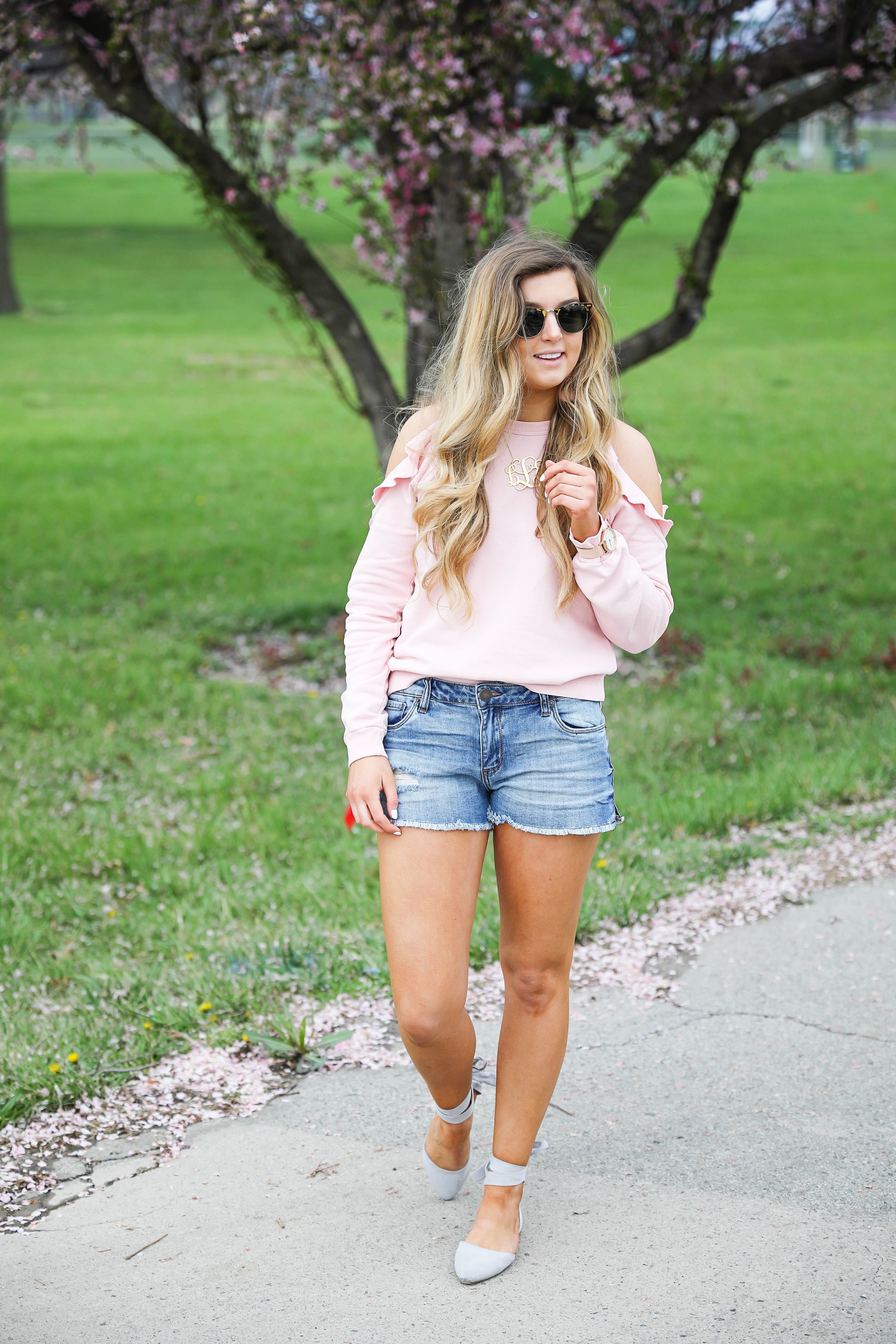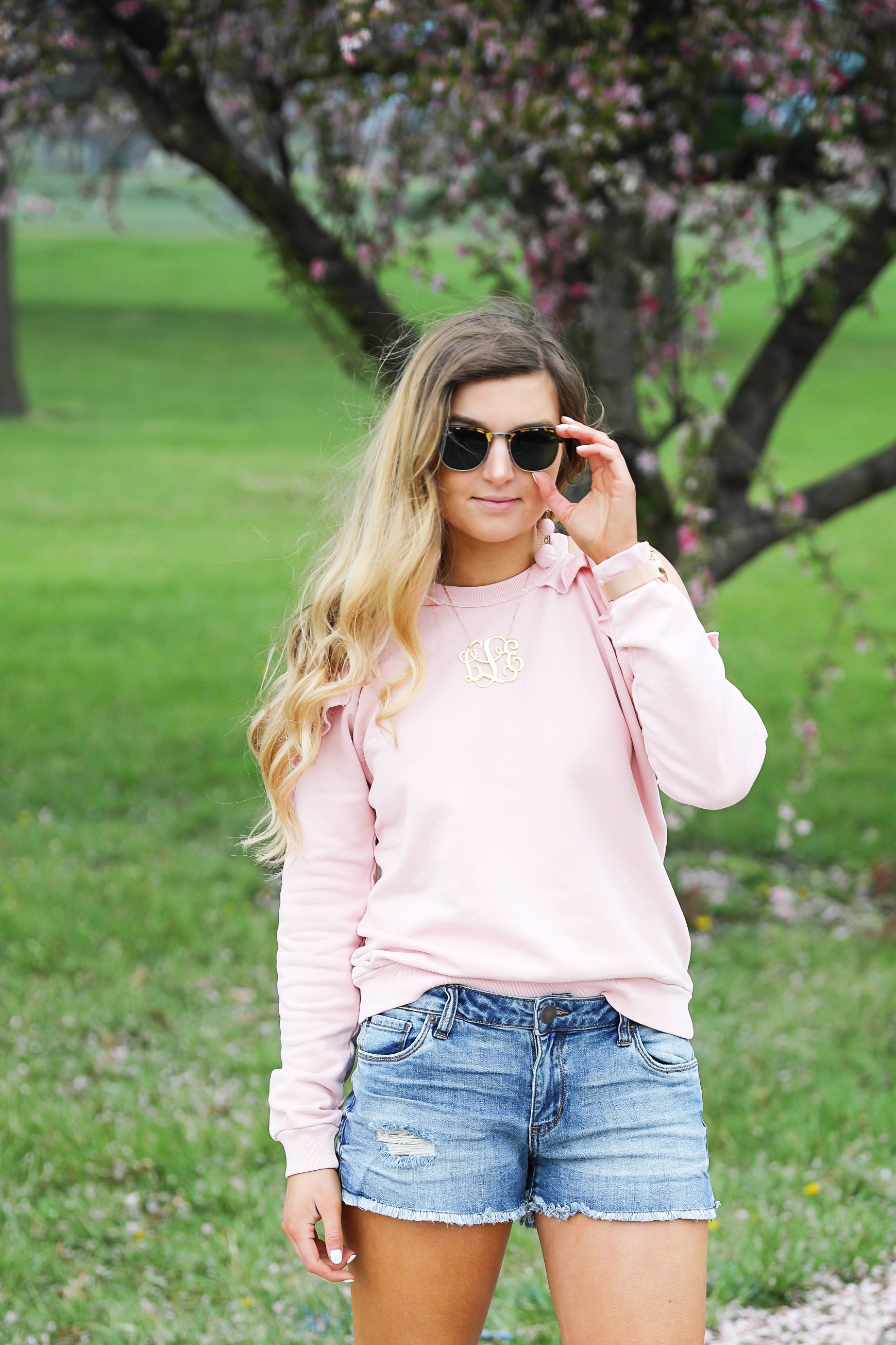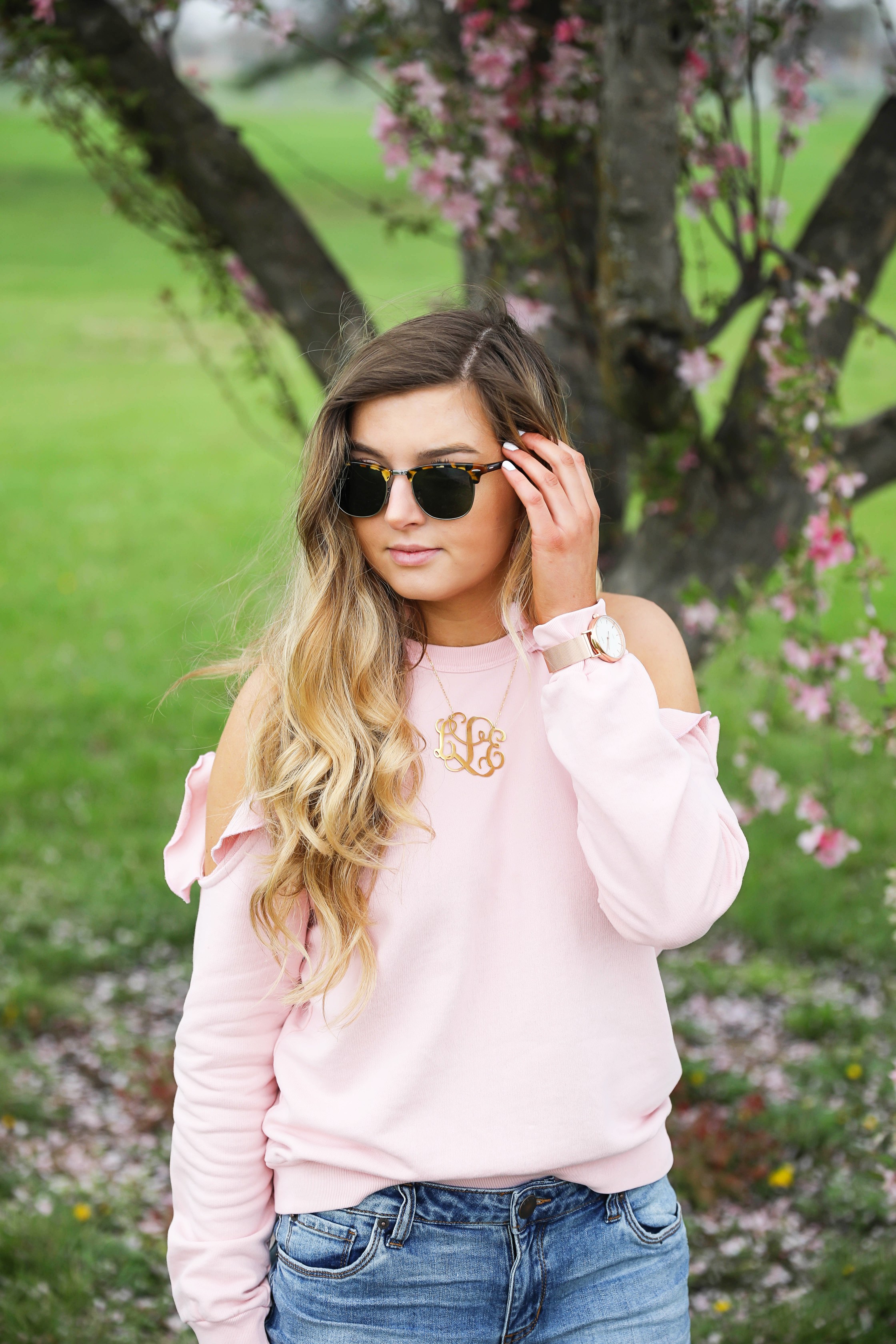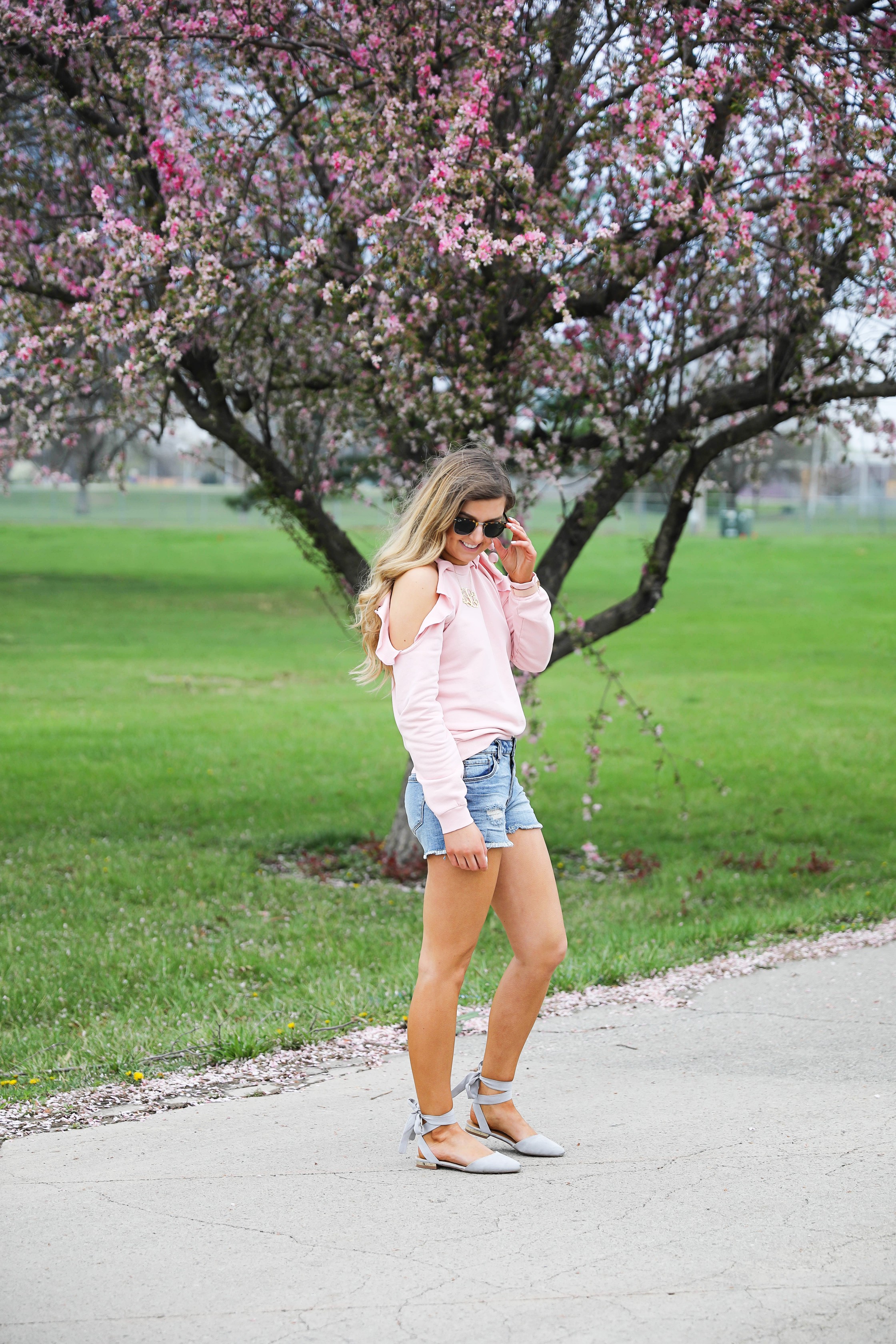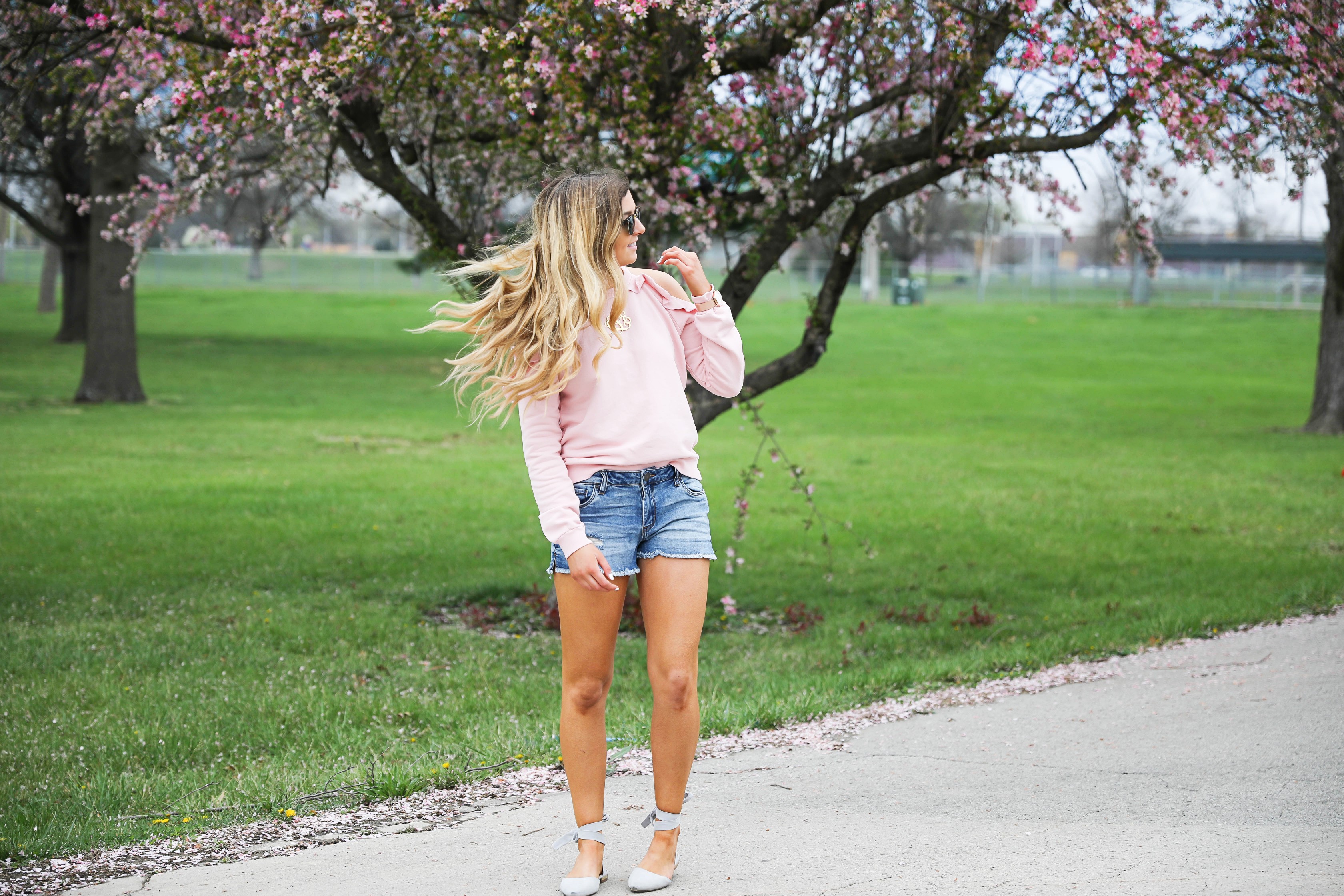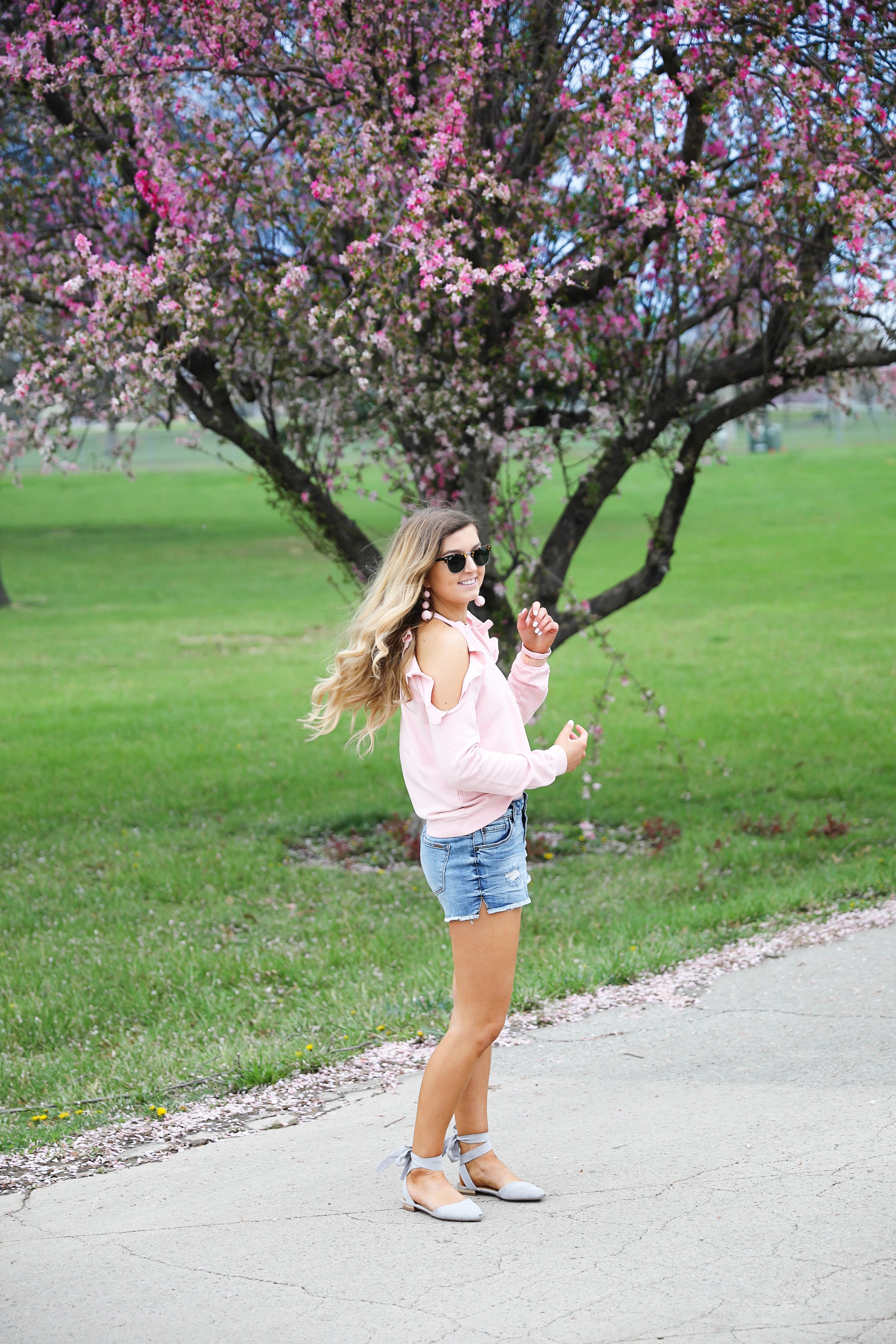 I am actually kind of bummed looking at these photos because they weren't taken in Nice, France like my last few posts and it makes me miss the pretty atmosphere… Luckily when I came home to Kansas City spring was in full bloom and there are so many trees like this everywhere! The grass is also getting so green which always makes me happy this time of year. So I guess I can't complain about that haha! This cute pink top was perfect to shoot in front of these pretty pink blooming trees!
I love cold shoulder tops right now, I think it adds such a fun and unique detail to an already adorable shirt. When I saw this cold shoulder top I freaked out because it also had ruffles on the sleeves which made it a million times better! It's by Sincerely Jules which is a brand I love wearing (their tees are always so fun), plus it also comes in black!
Timex recently contacted me and sent me one of their new watches as a sweet gift! They sent me a rose gold watch and I instantly fell in love when I saw it because it is so cute! I don't own much rose gold jewelry so I love getting to add unique pieces to my collection. I am going to be so bad at explaining this, but this watch doesn't have links so you don't have to worry about getting it sized or it not fitting right. It has this little slider that slides on the metal band and you can choose how tight you want it. I like how precise it is! Haha by the way this is not sponsored and they didn't ask me to post on my blog about it, just love it!
By the way, am I the only one that totally struggles to get back into a routine after a vacation?! I always get so excited to be home and back to normal, but it's been almost a week and I still feel behind on things haha! I have vlogs to catch up on that will go up this week (hopefully) and then maybe I'll get everything else caught up!
xoxo,
Lauren Emily Lindmark
Copyright © 2017 dailydoseofcharm.com