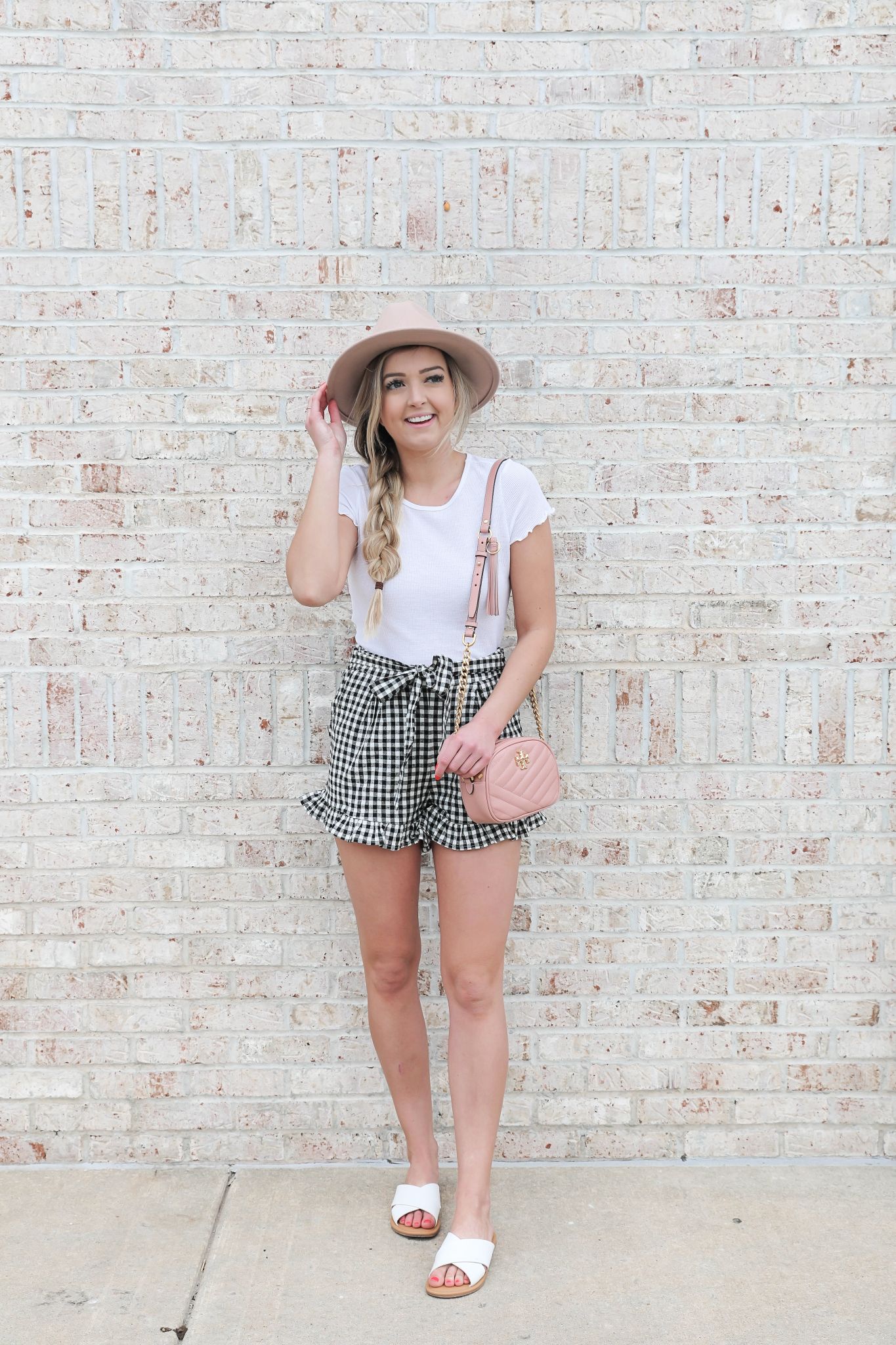 Summer Statement Shorts | Roundup
It's short season!! That is, if Kansas actually stays warm and we don't get another 50º week haha! Happy Wednesday everyone! I wanted to take some time today to roundup some cute shorts for you all!
In the summer I tend to just find one pair of denim shorts I like and wear them 24/7. However, I was shopping recently and came across these gingham cuties and knew I needed them! I justified it because it will actually make me switch up my outfits, instead of just denim and t-shirts haha! Not only that, but this "paper bag" style of shorts is so flattering and in right now!
I tend to just pair my paper bag, or statement, shorts with a white tee, but you can also pair it with a cute graphic tee, jean jacket, or tank! Keep scrolling below to see outfit details and more shorts I am loving!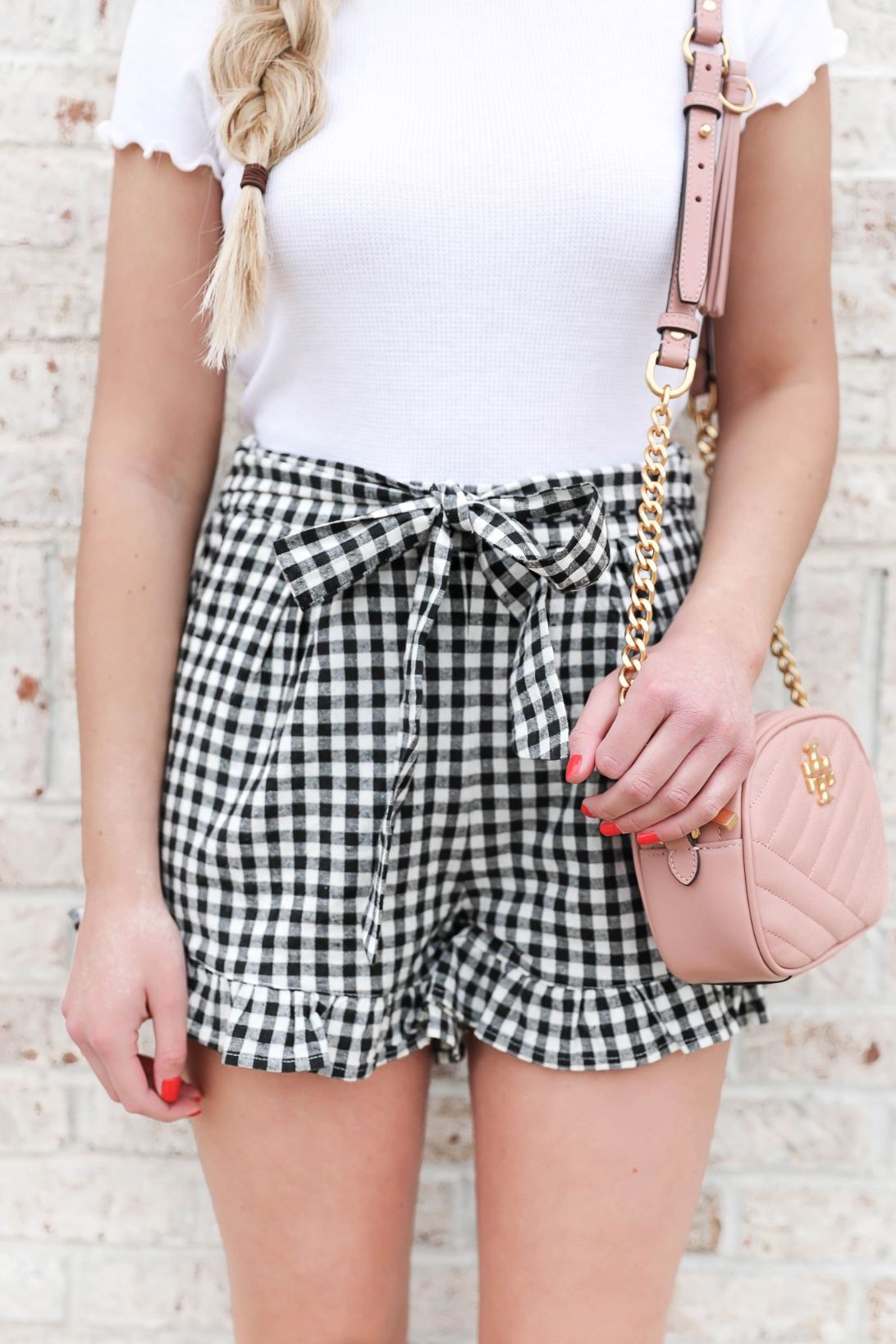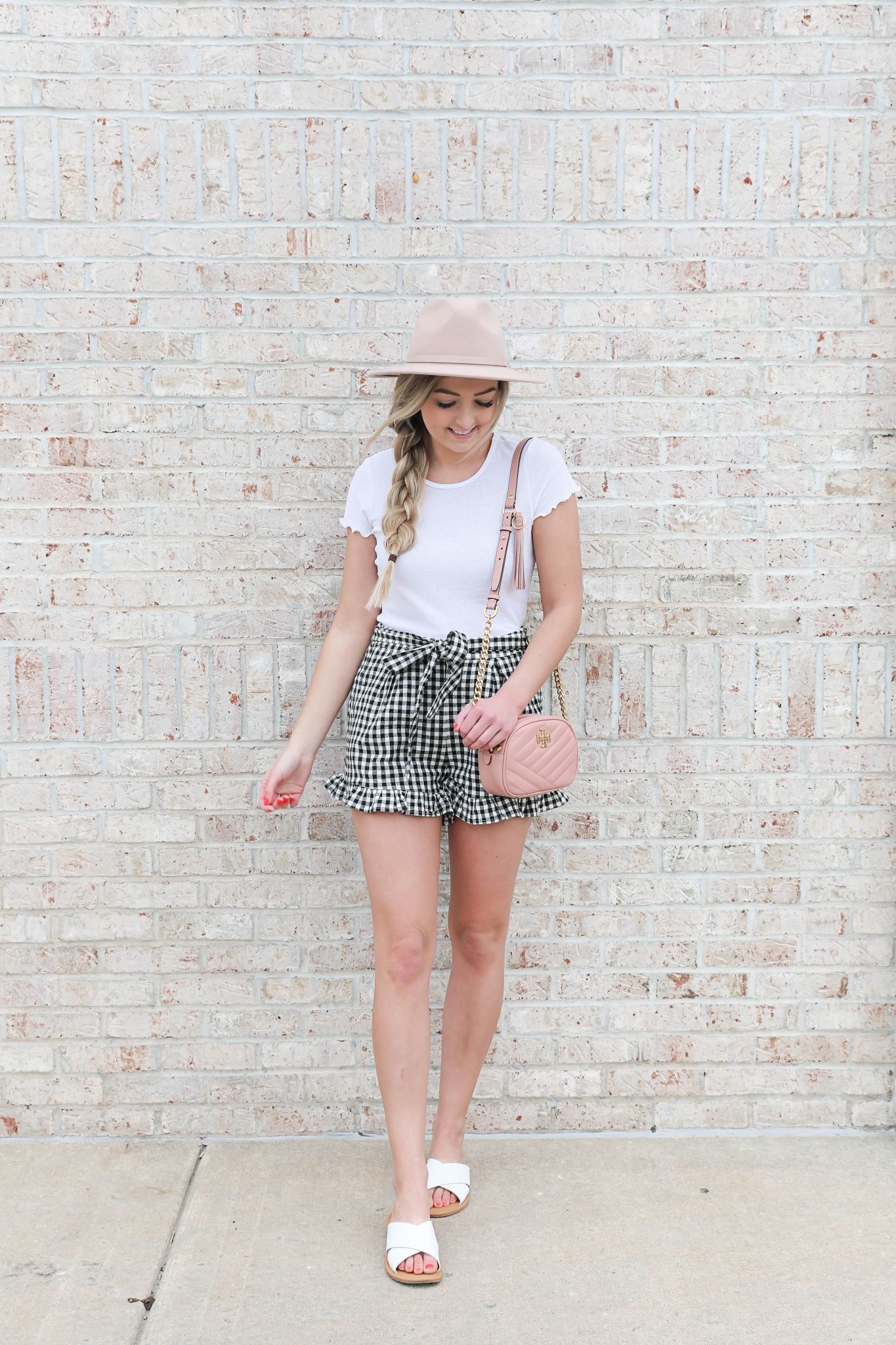 | White Tee ($7 Similar) | Gingham Shorts ($40 I am wearing a size 6) | White Sandals ($28 comes in more colors) | Tory Burch Bag (more colors available) | Felt Hat |
I am lucky I had the chance to shoot these photos between storms here in KC. It has been storming all week and I hate it! I used to love them growing up, but now they make me want to lay in bed all day haha! Plus my pup hates them and I end up not sleeping. I just can't win!
I hope y'all are having a good week! I always get really antsy for the weekend when a long weekend is coming up! Comment at the end of this post and tell me what you're doing for Memorial Weekend, I am curious! We always go to our lakehouse, but I also have a wedding to attend!
cute statement shorts
*to shop click on the pair of shorts*
Talk to you guys later!
xoxo,
Lauren Emily Lindmark
Copyright © 2019 dailydoseofcharm.com