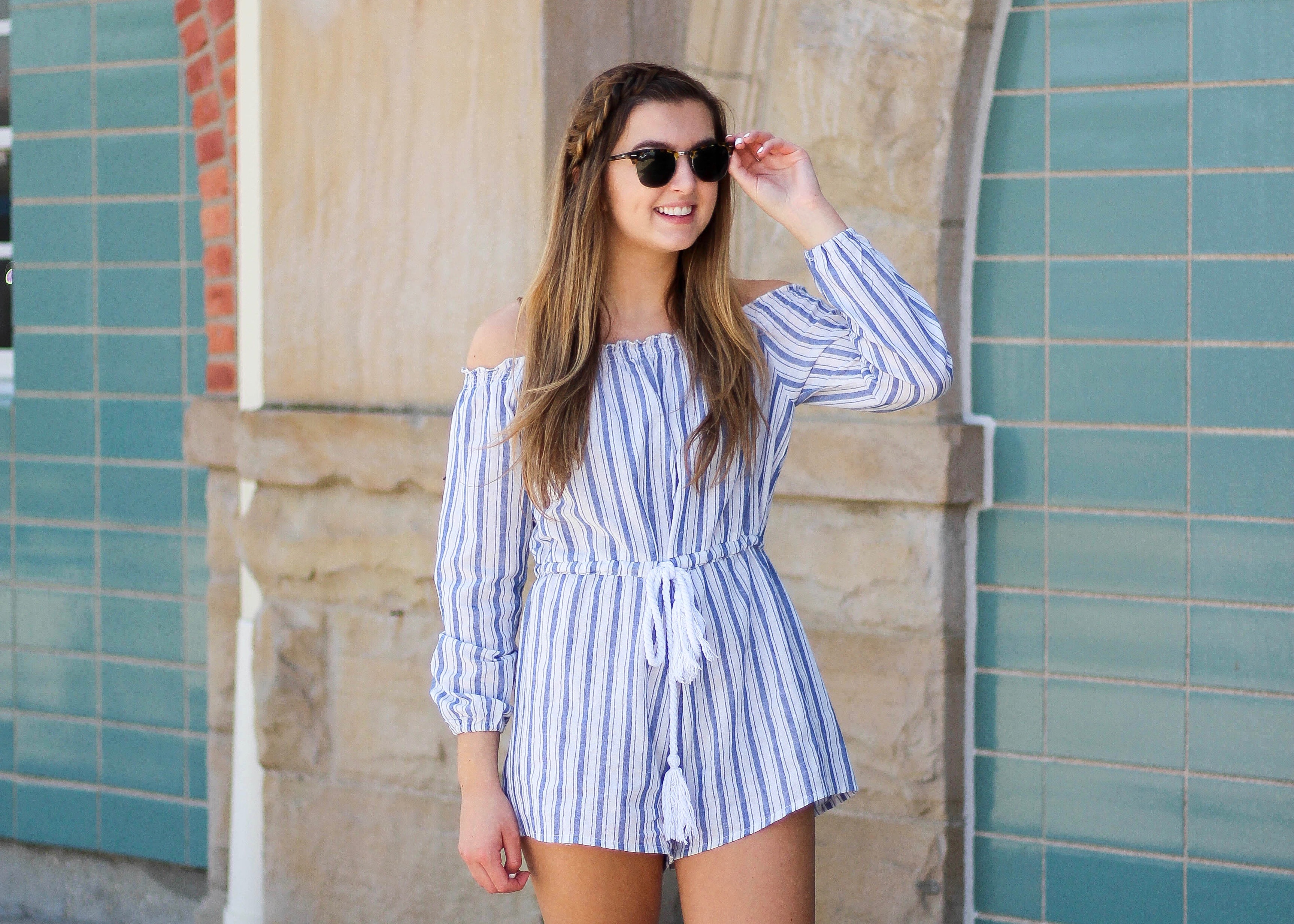 The Comfiest Romper Ever | OOTD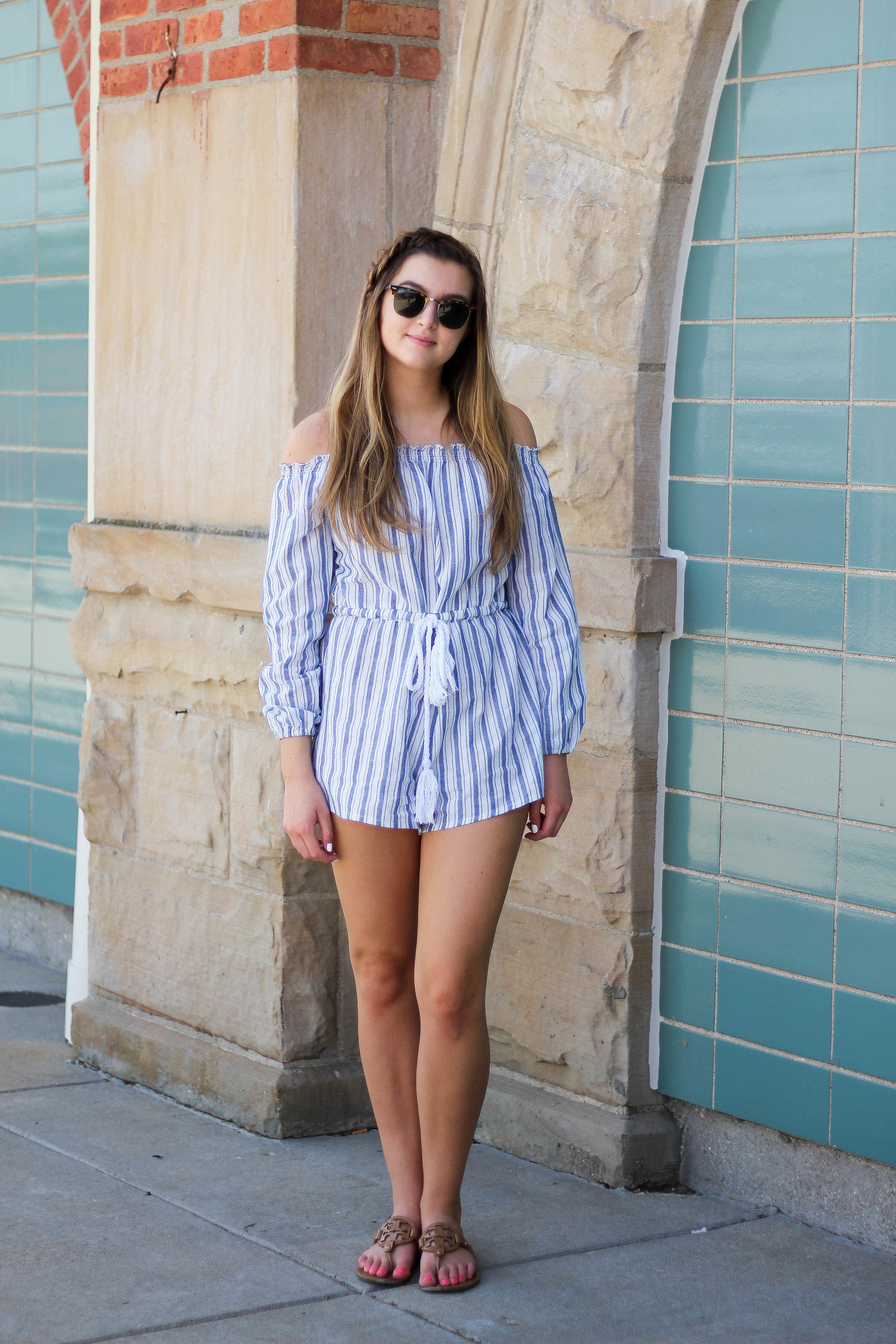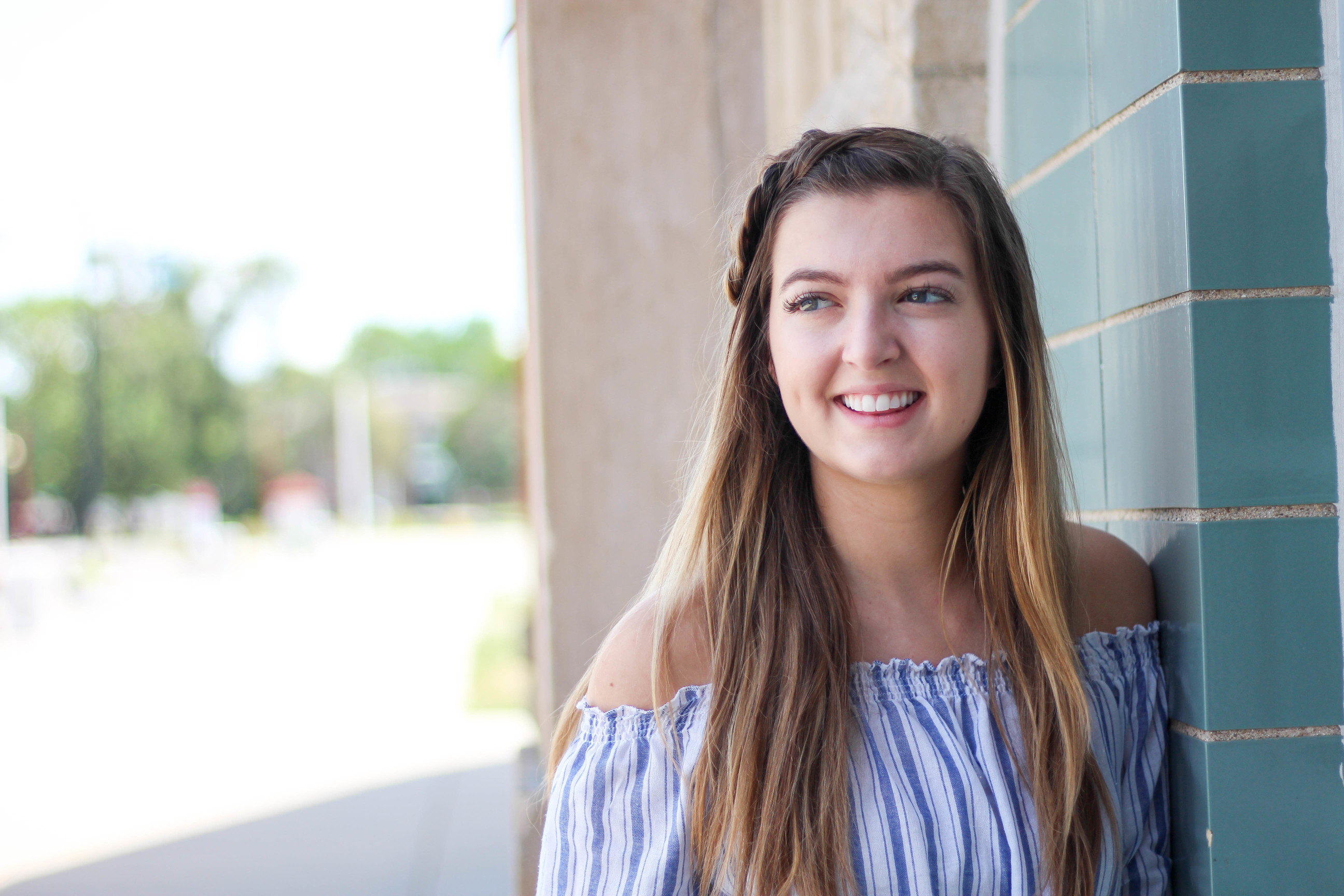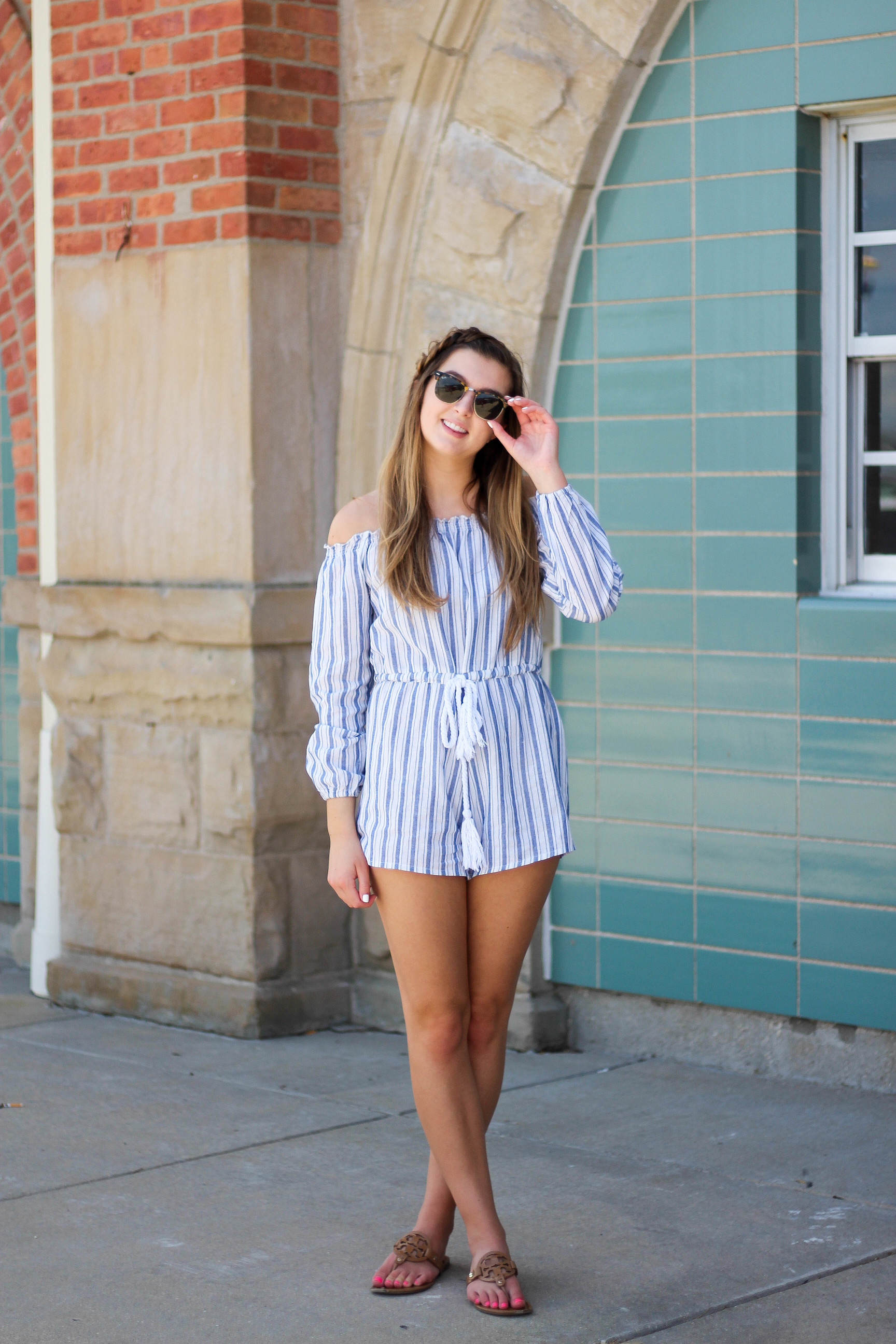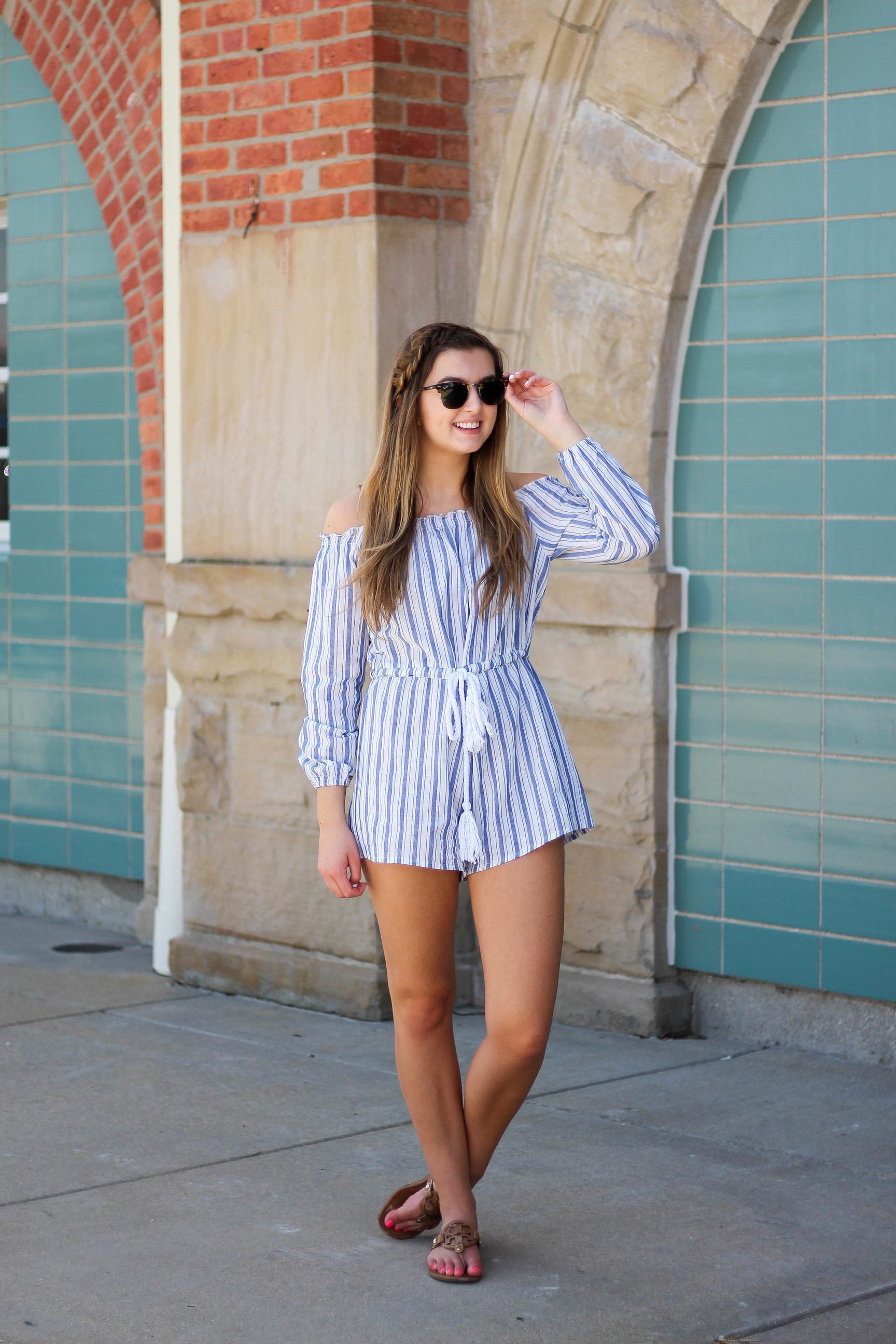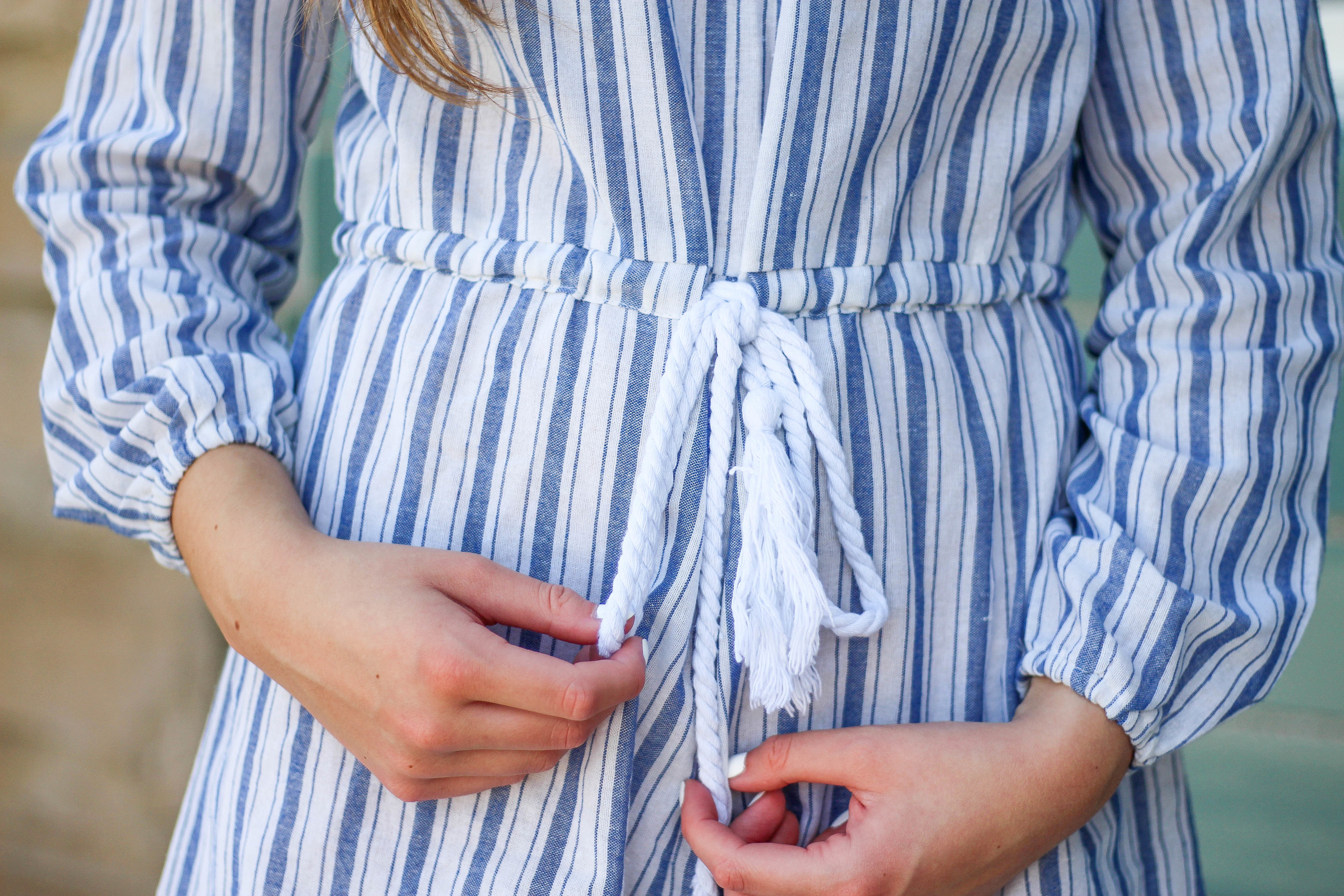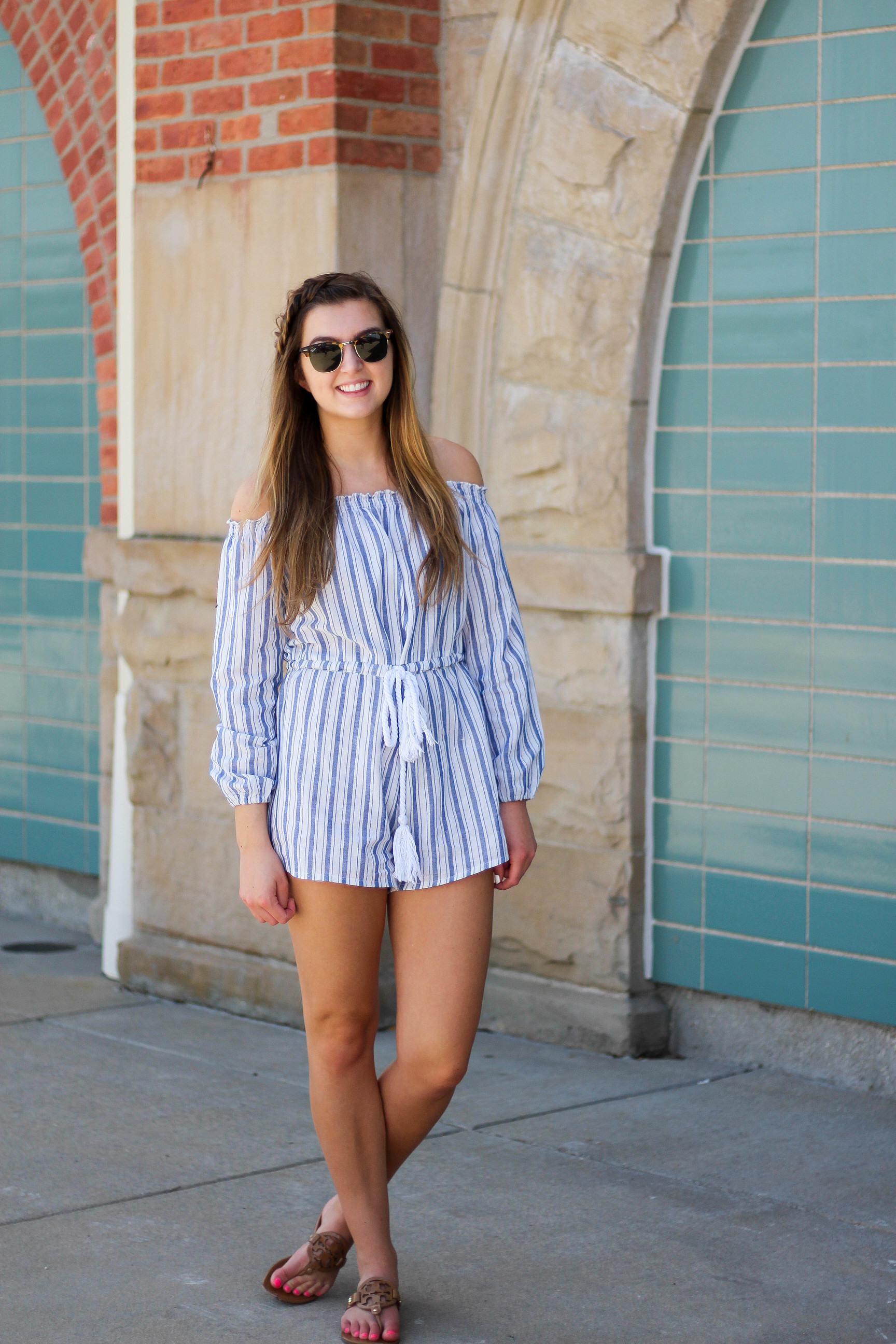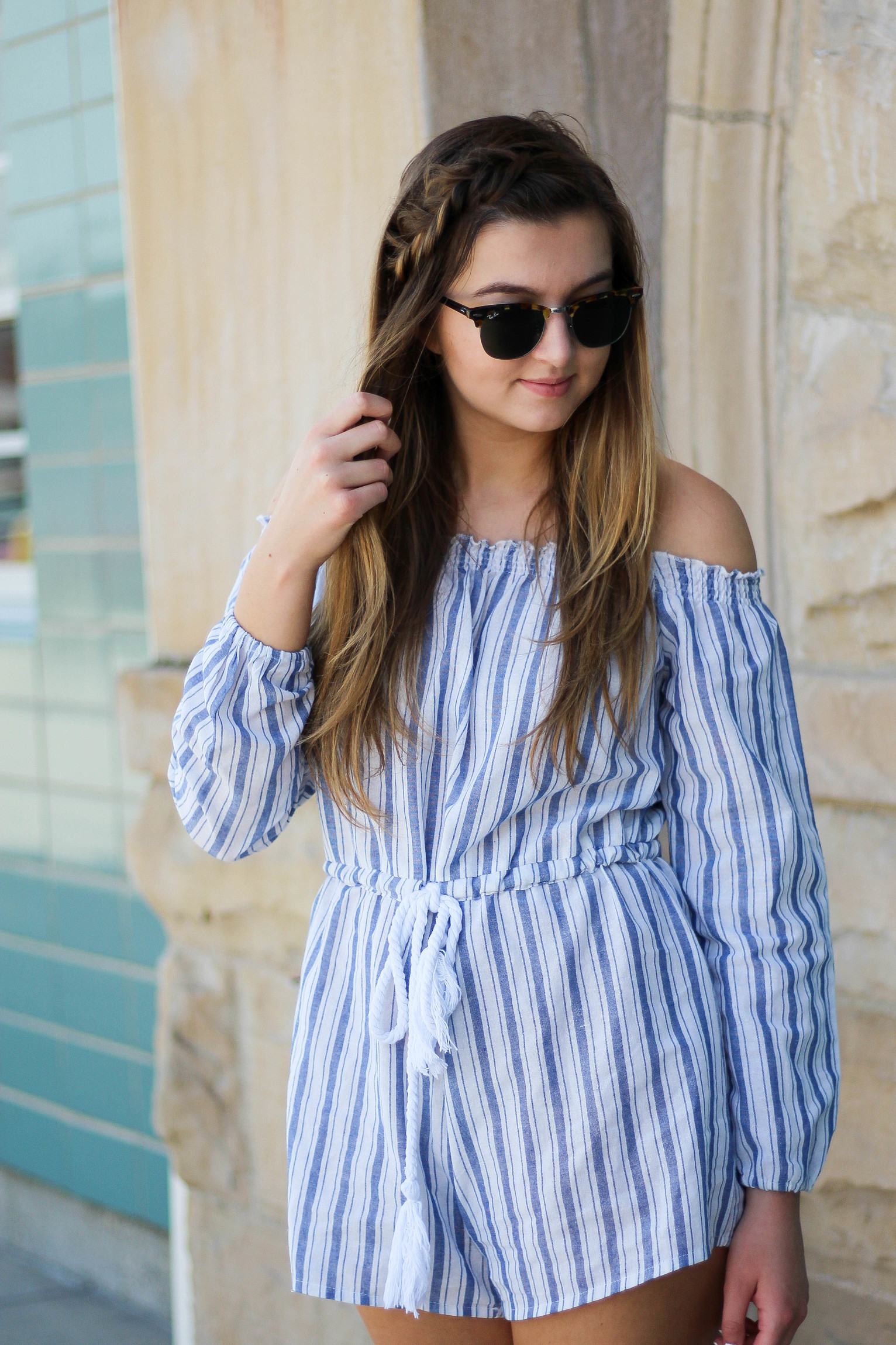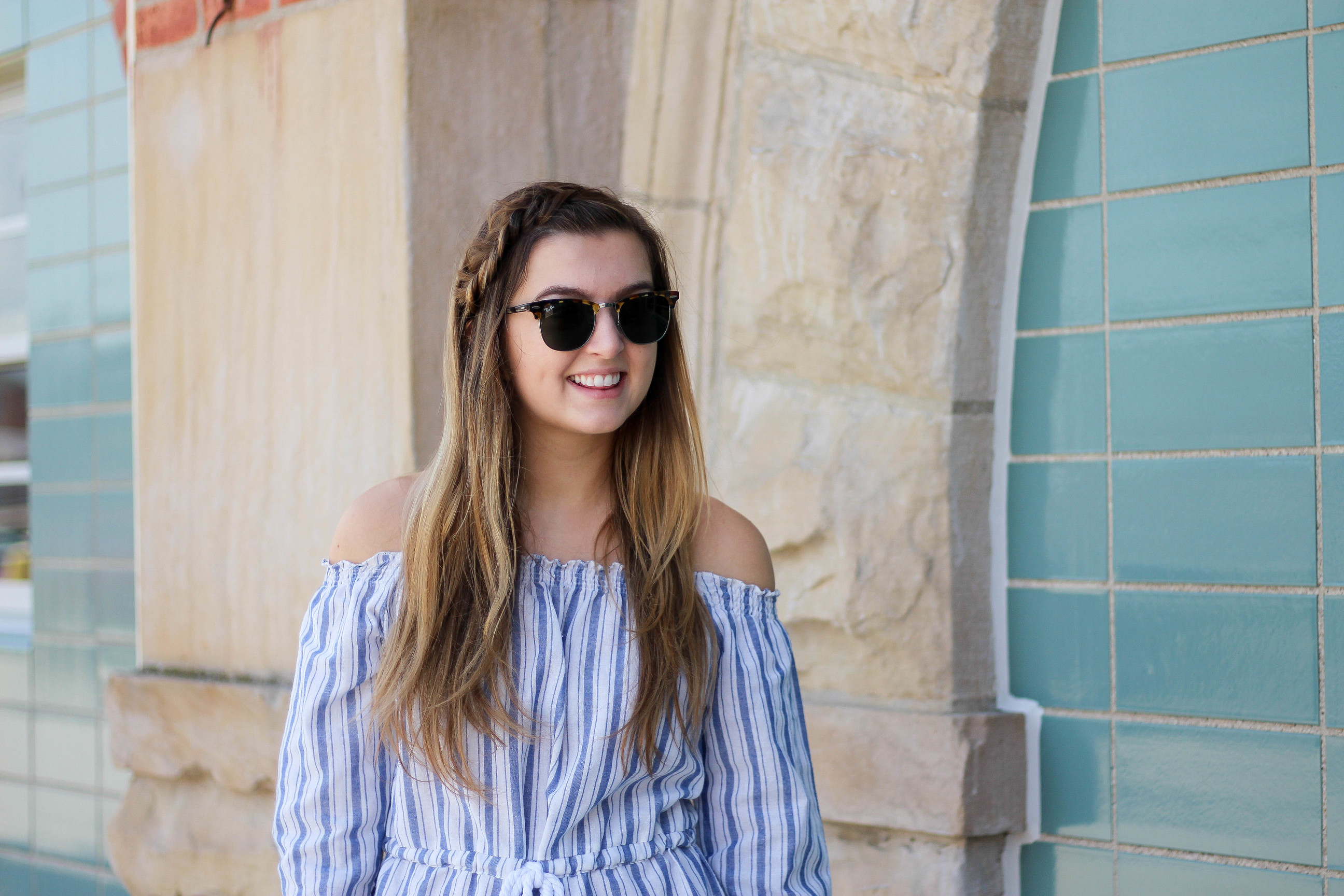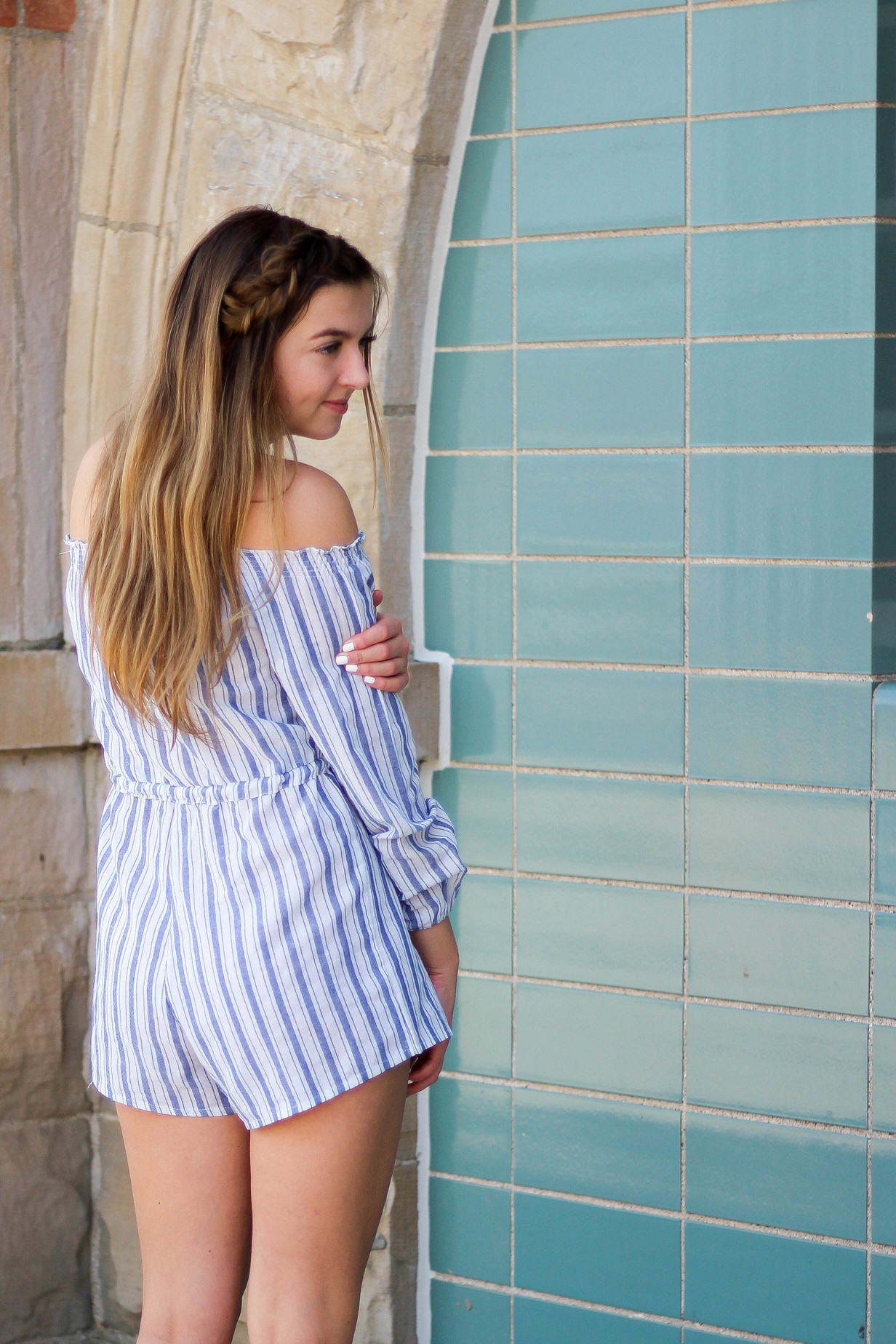 Do you ever see a certain outfit online and you immediately know you need it? Well for me, that was this romper. Let's be honest, if you're a shopper like me you probably see a lot of things you think you "need," but there is that one feeling you get when you can't stop thinking about that certain pair of shoes, that one perfect top, or those jeans we are now dying to have. Usually when that happens it ends up going straight to the cart!
Like the rest of the world, right now I am obsessed with off-the-shoulder outfits! This one from Zaful is so unique and an added bonus is it is extremely comfy! I did a whole review on Zaful a few posts ago so please go read that here if you haven't yet. This romper had a few pieces of thread hanging from it when it arrived, but nothing too noticeable and I easily cut them off. Overall I was really happy with the romper!
The tie around the waste can be tighted as tight as you want, I wore mine a little loose because I was just lounging most of the day. This title may be a little deceiving because off the shoulder outfits aren't always the comfiest, if you've ever worn one before you have probably noticed, but for an off the shoulder outfit this one is definitely the comfiest I've ever worn! I also love the stripes on the romper, for some reason it reminded me of pajamas haha! I wanted to link some more off-the-shoulder rompers below I've been eyeing lately so you all could find more!
xoxo,
Lauren Emily Lindmark
Copyright © 2016 dailydoseofcharm.com