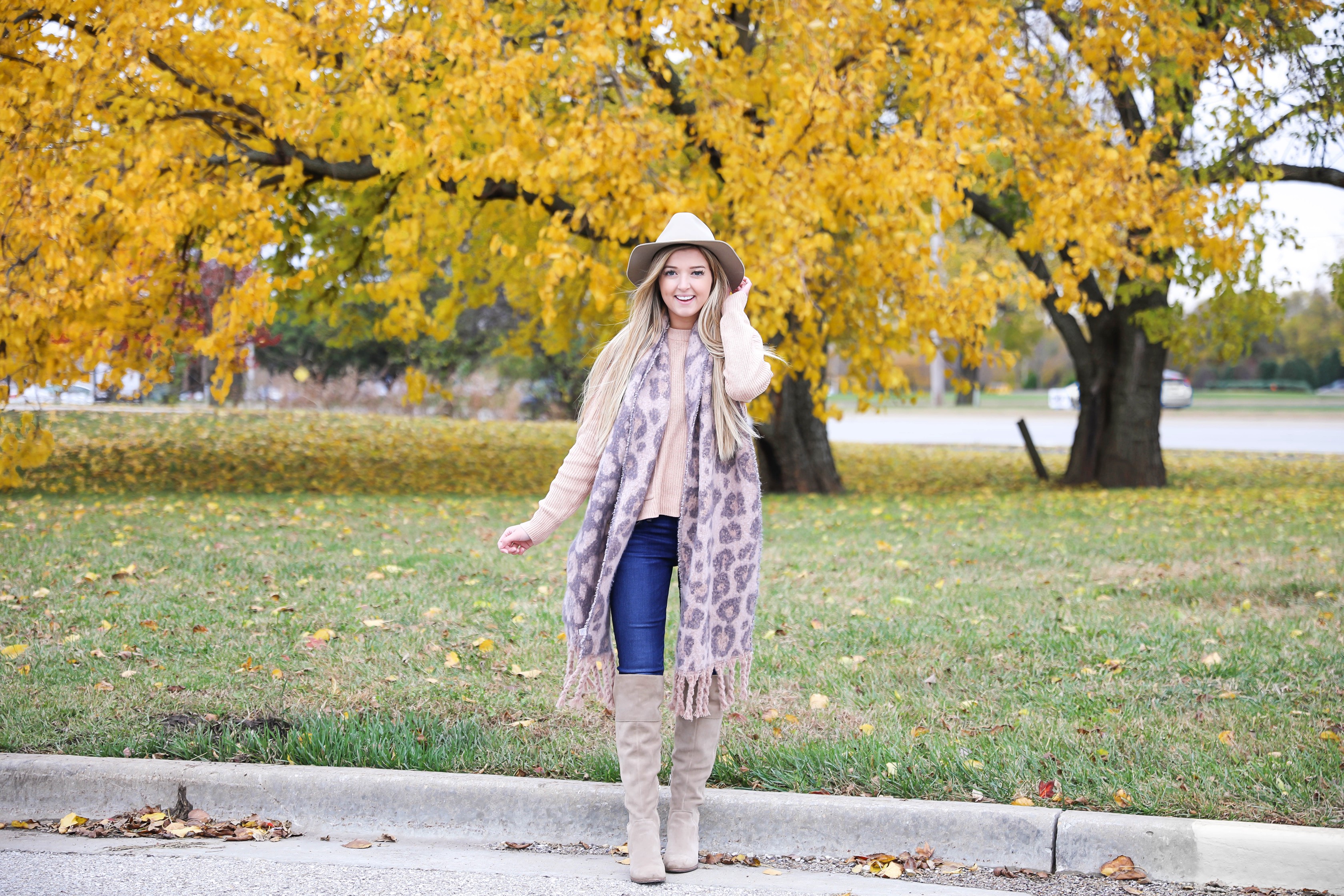 The Cutest Leopard Scarf | OOTD
Happy Friday Eve! Sitting here Wednesday night writing this post, I'm cuddled up in one of those super soft blankets from Target (which are on sale by the way) that I'm obsessed with. It just came out of the dryer so it's so warm! I accidentally left my window open today so my room is freezing haha! I am heading to my boyfriend's house soon, but can't get myself to leave this cozy blanket yet.
I kind of had one of those days where things kept going wrong, I hadn't eaten a full meal all day because I was so busy so I drove to get some drive thru Slim Chickens and realized my debit card was gone! I went out for a little while last night for the KU game, but I didn't use my debit card at all (just cash) so I don't know where it could be! I feel like a mess haha! I am ready for the weekend to say the least!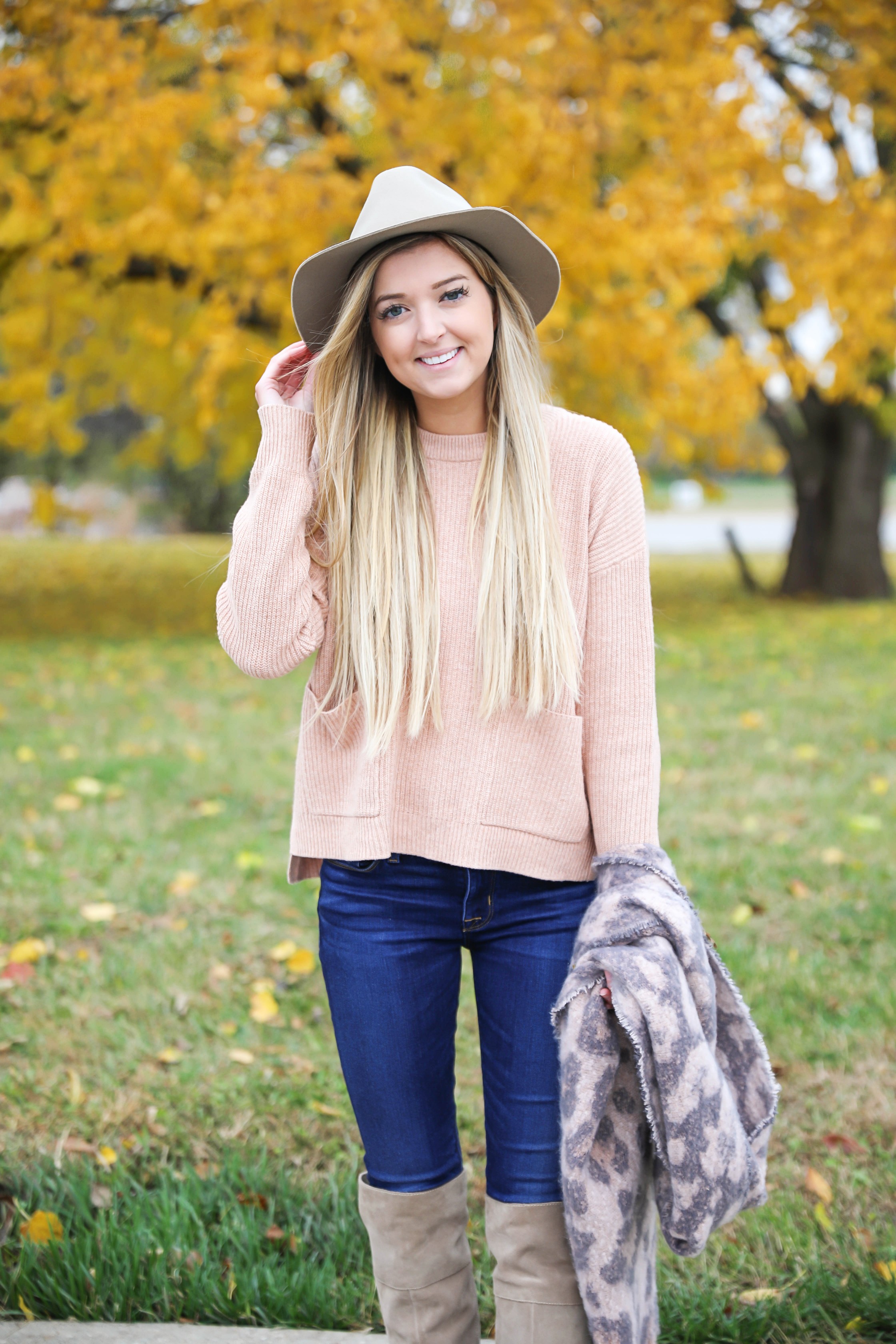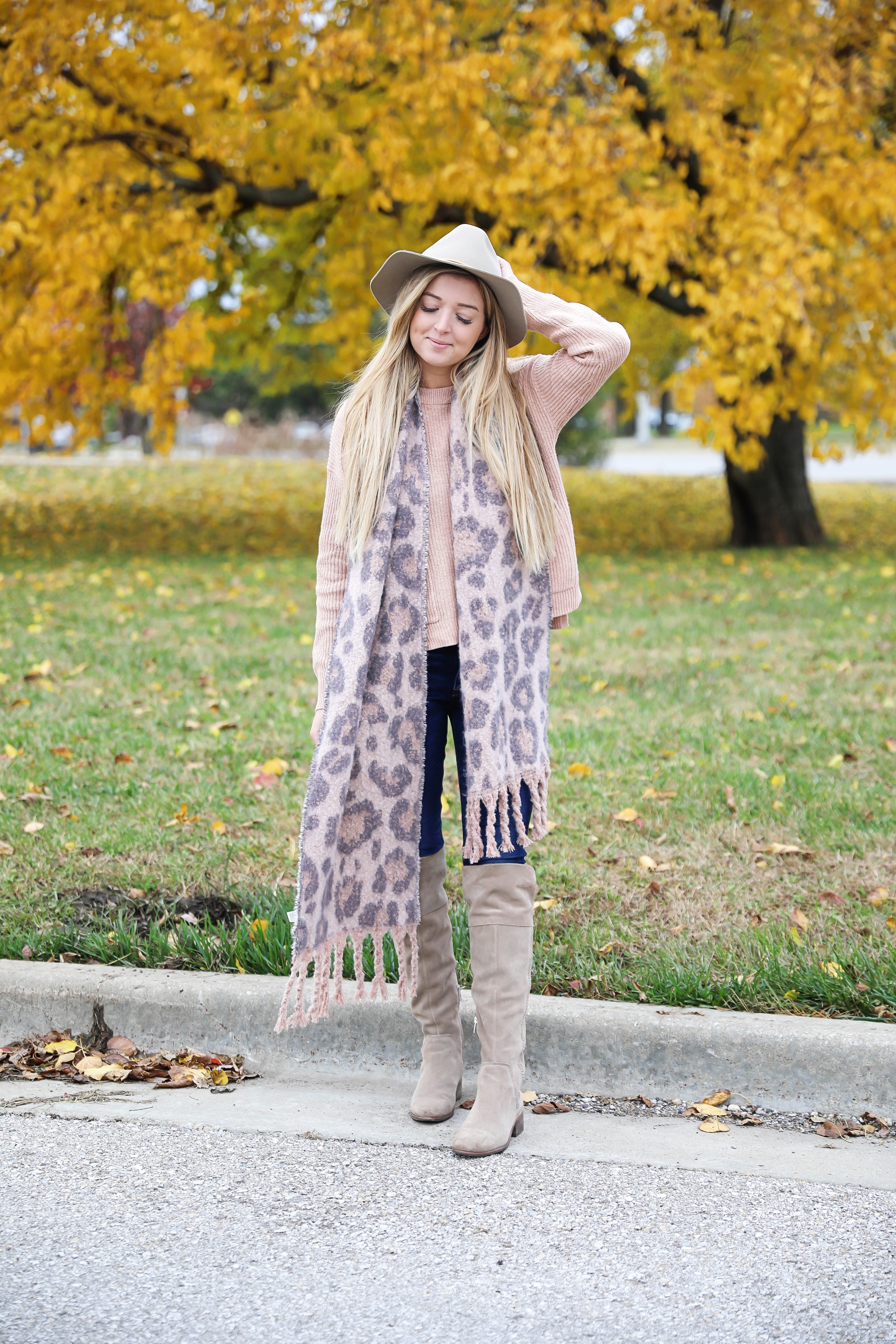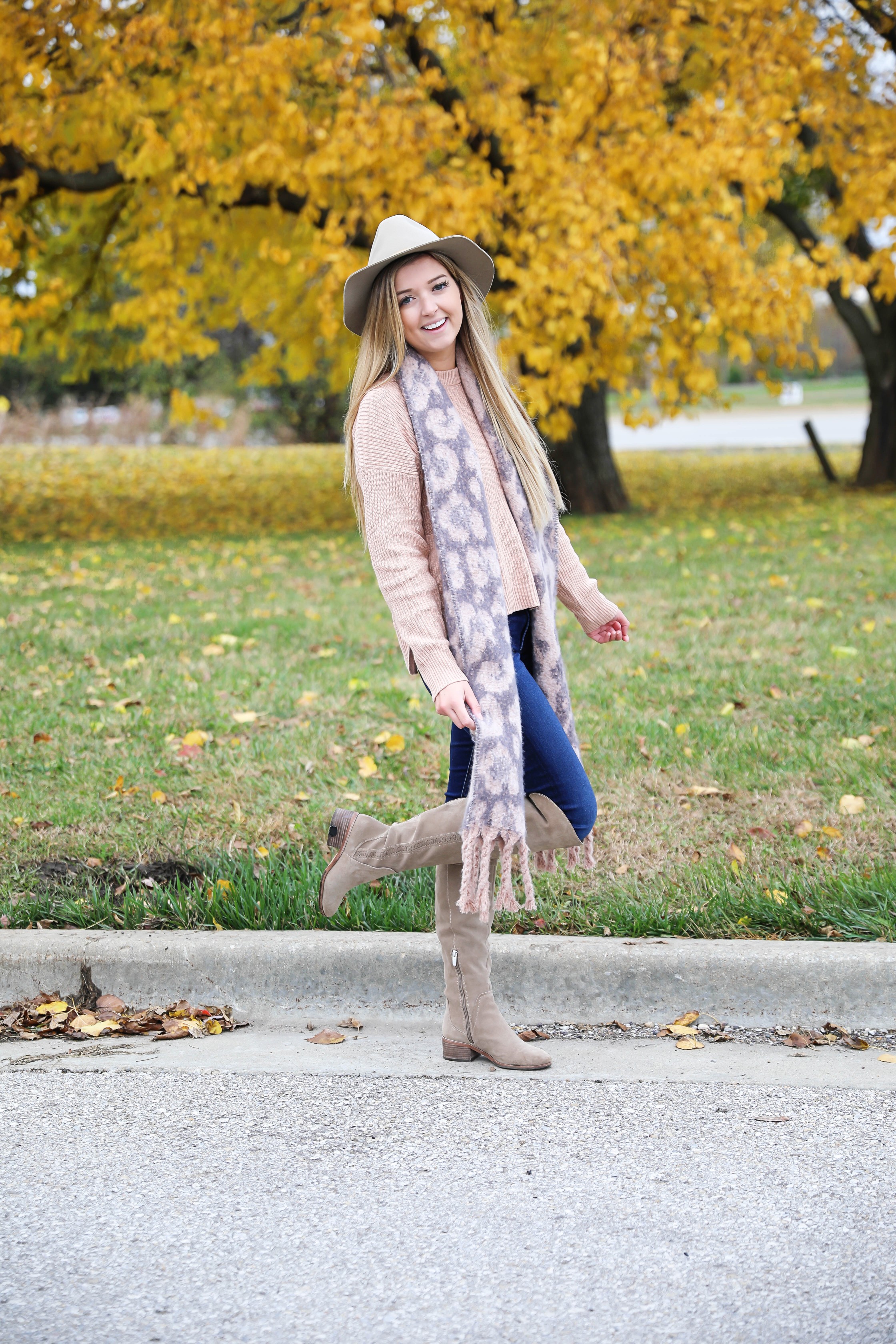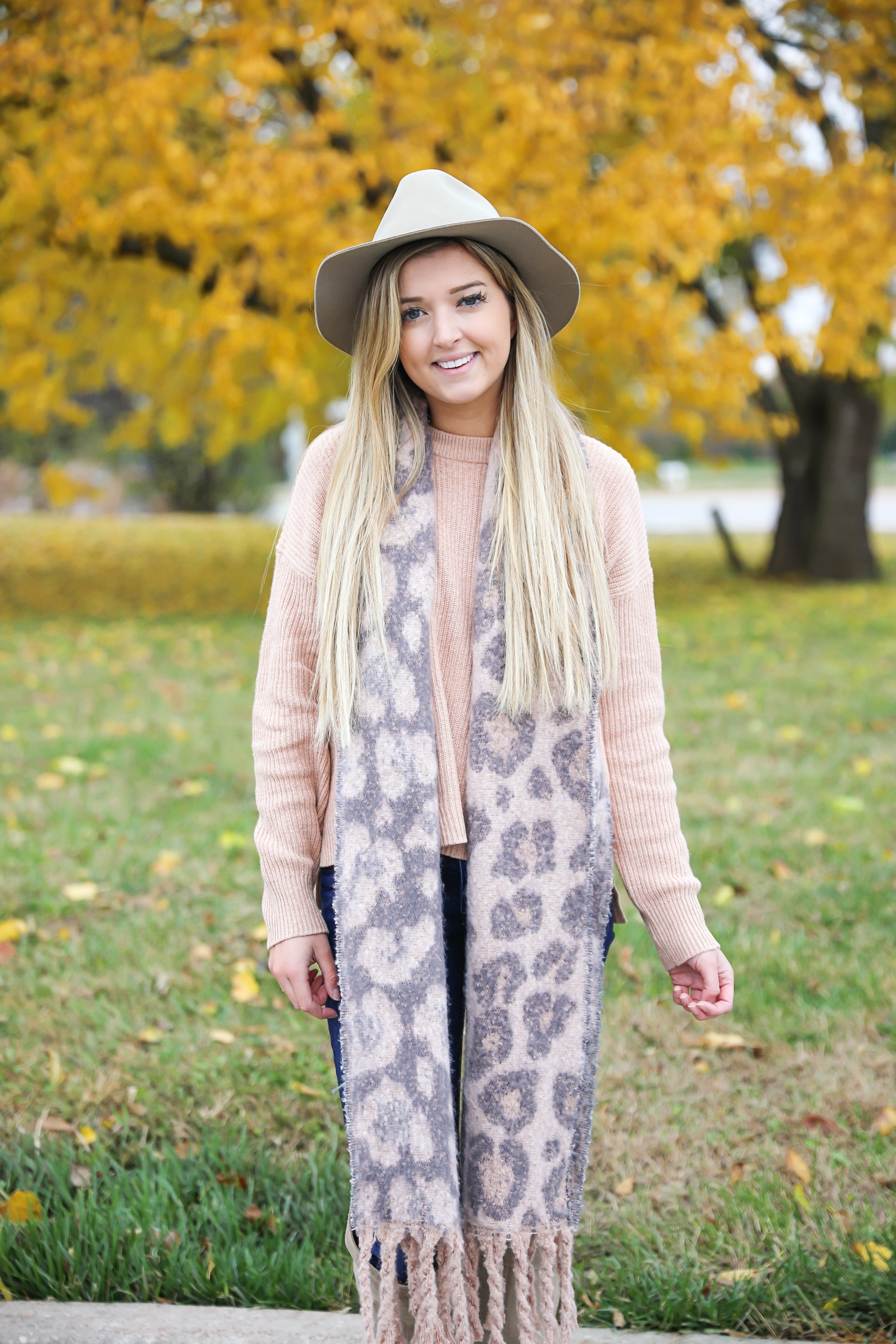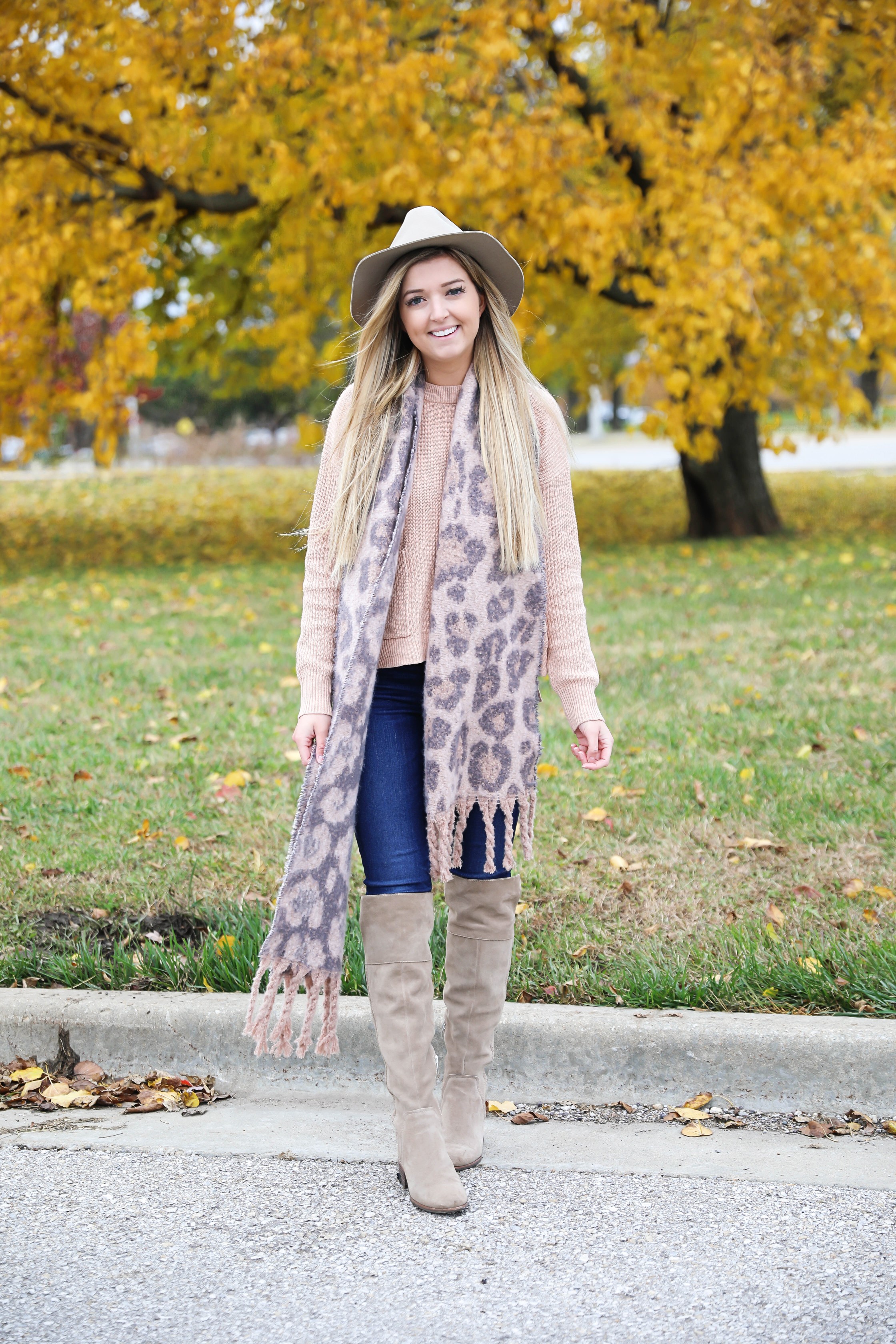 | Pink & Grey Leopard Scarf ($17) | Pink Pocket Sweater (comes in four colors, I am wearing in a small in the color "hthr rosewater") | Dark Denim Jeans (TTS) | Over the Knee Boots (ON SALE! Fit TTS comes in three colors) | Felt Hat (size small, also comes in black) |
This scarf is probably my favorite one this season! I've been loving leopard, but like how this one isn't the standard brown and black! I paired it with this super cute pocket sweater from Madewell and my favorite boots and hat! Keeping this post short, but super excited to share with you guys tomorrow's post!
I hope y'all have an amazing day!
Shop the Post!
xoxo,
Lauren Emily Lindmark
Copyright © 2018 dailydoseofcharm.com