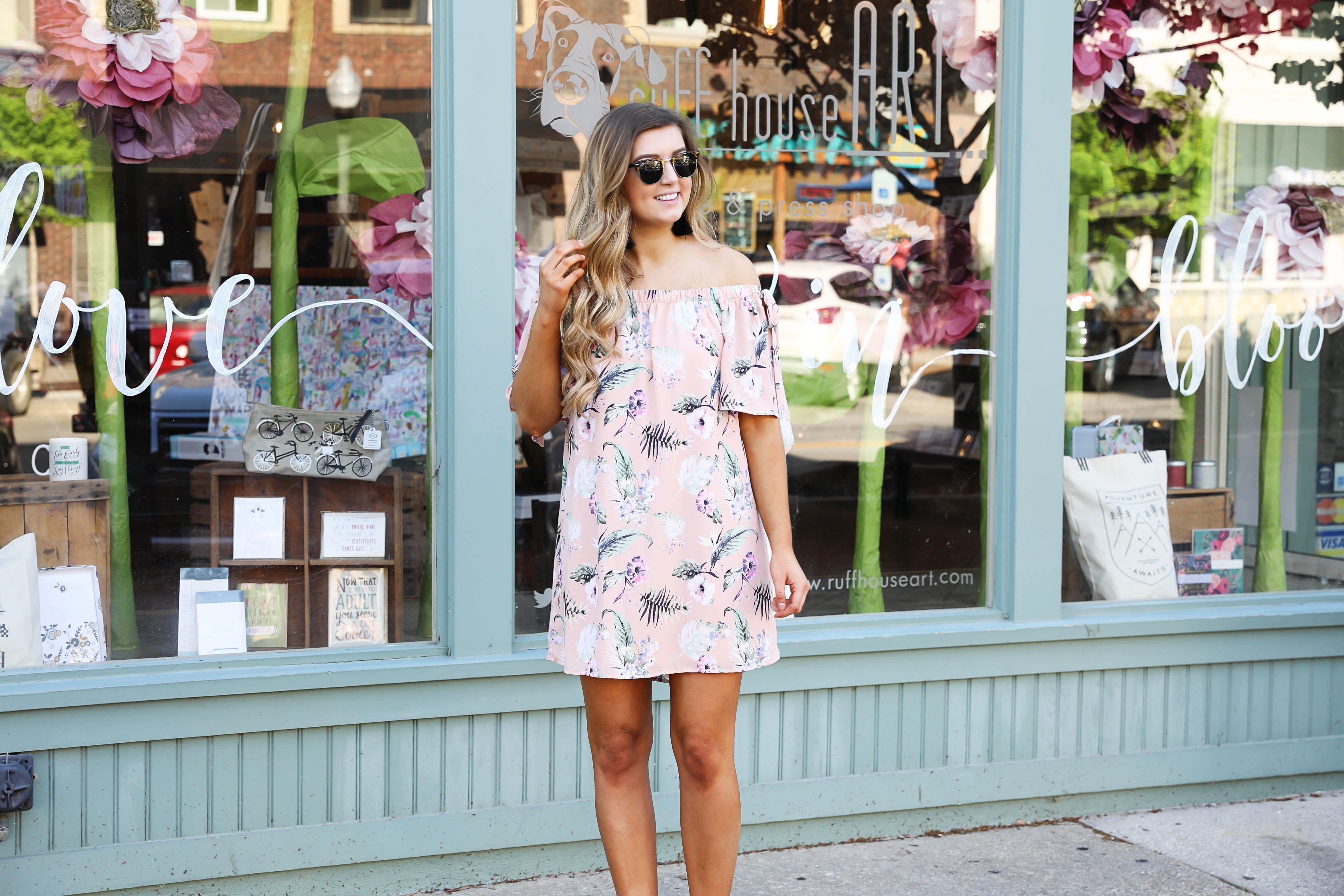 The Cutest Spring Off the Shoulder Dress | OOTD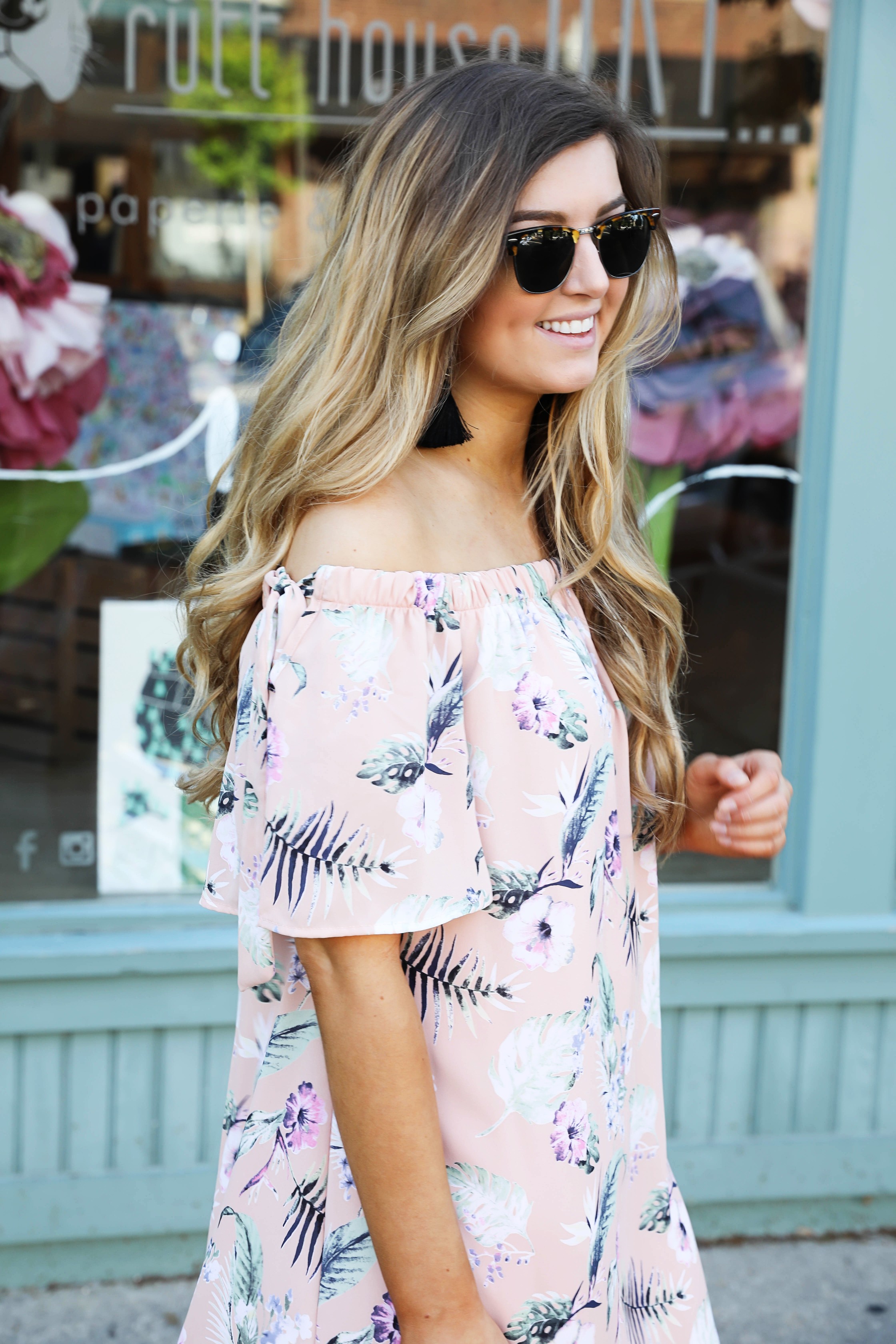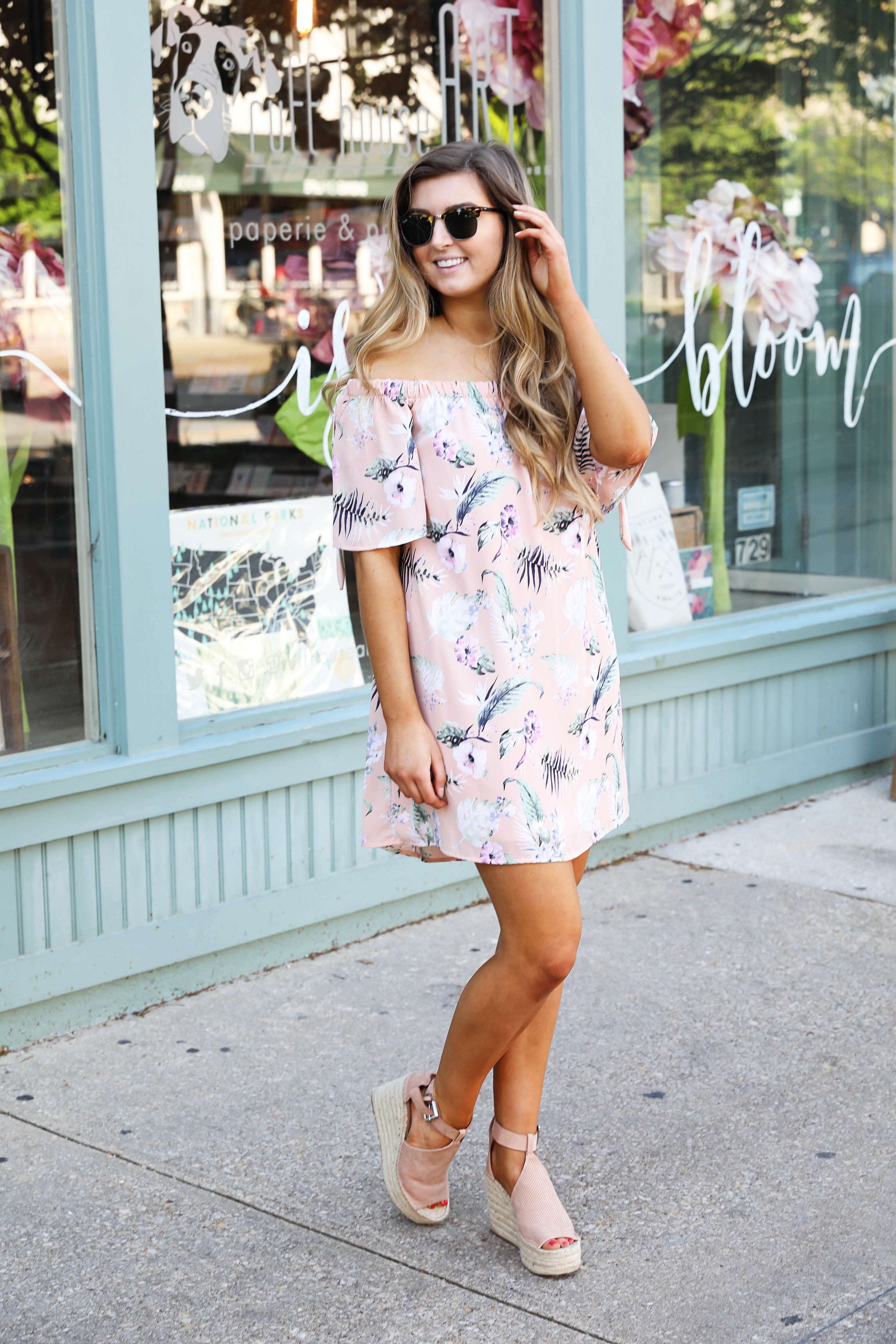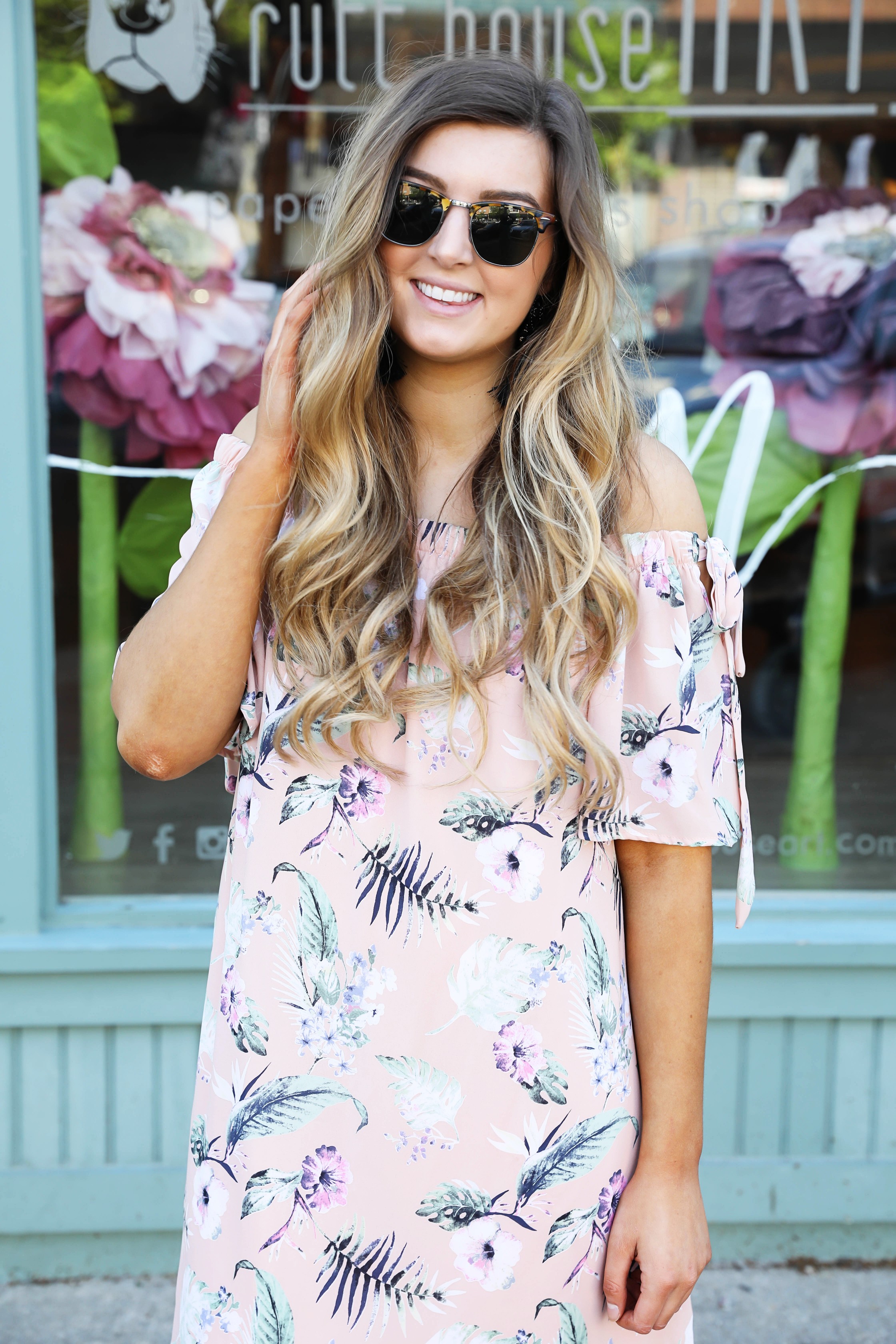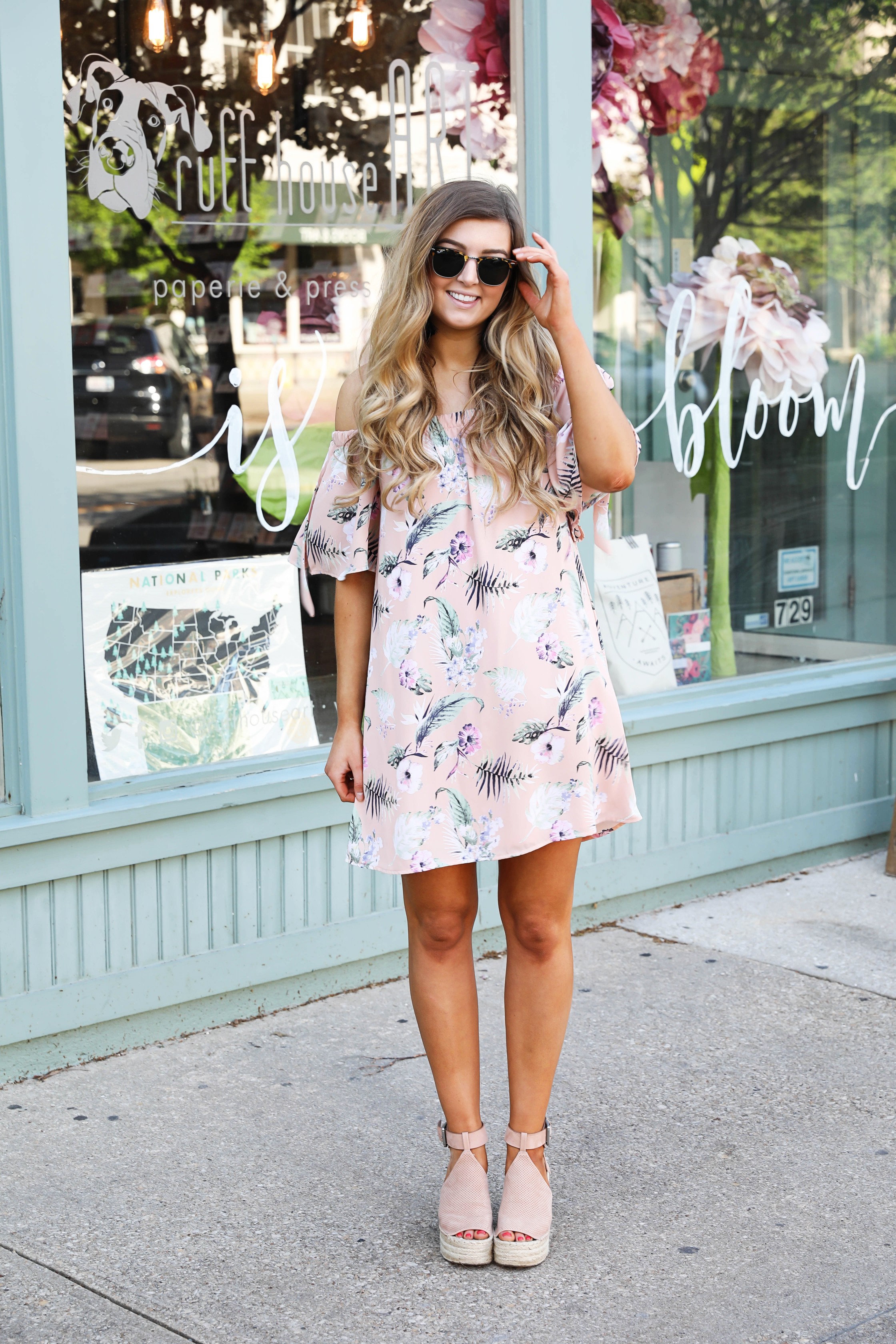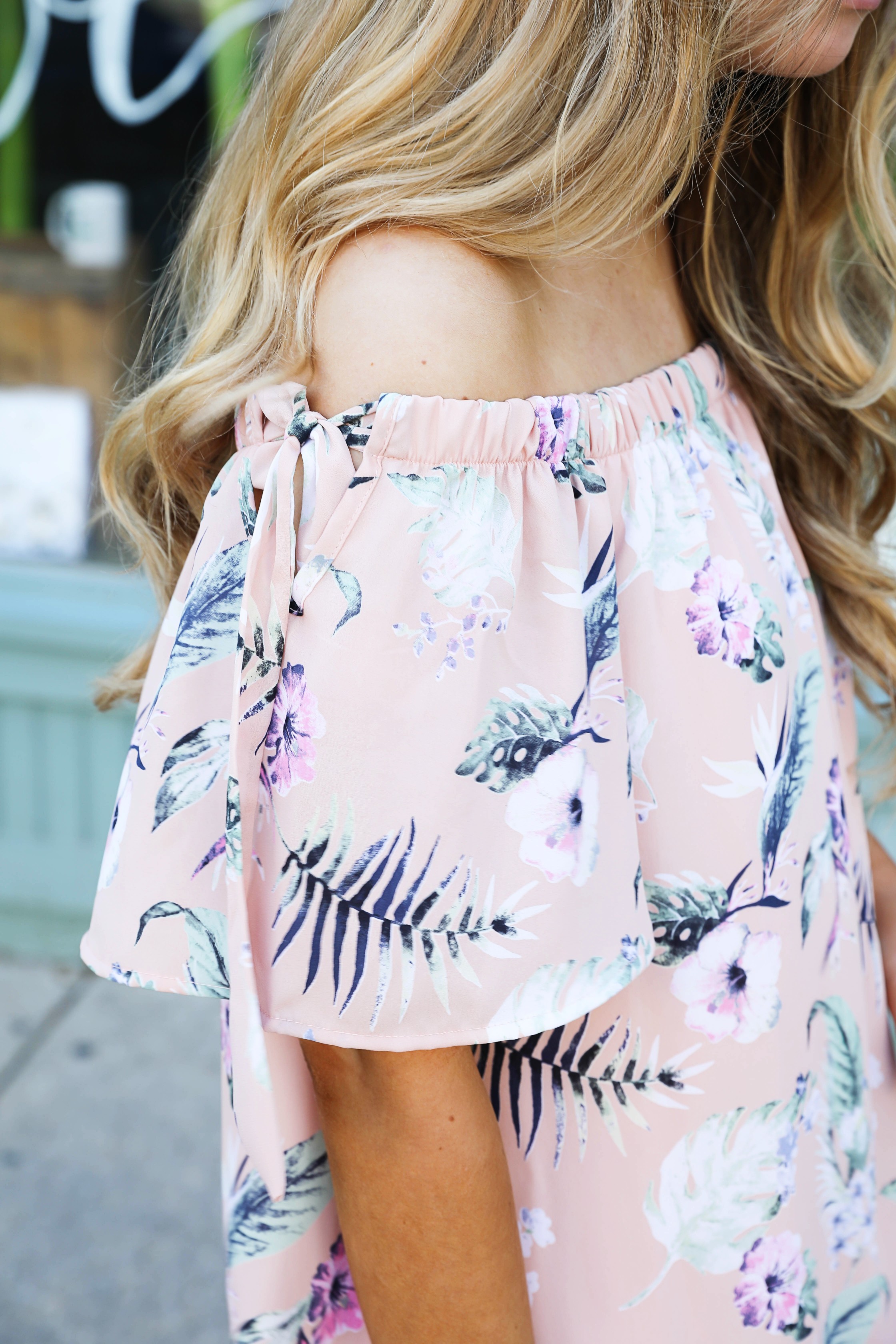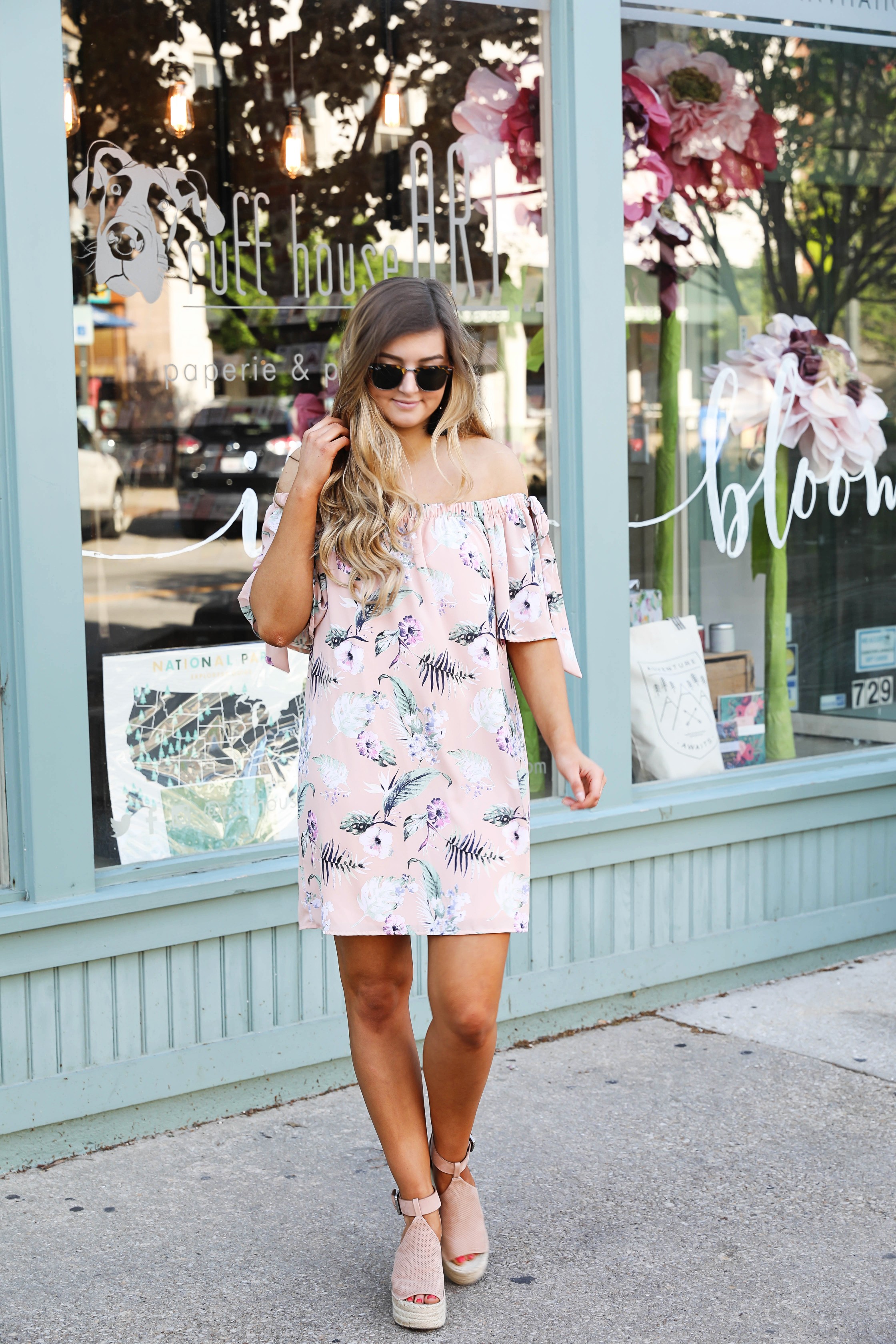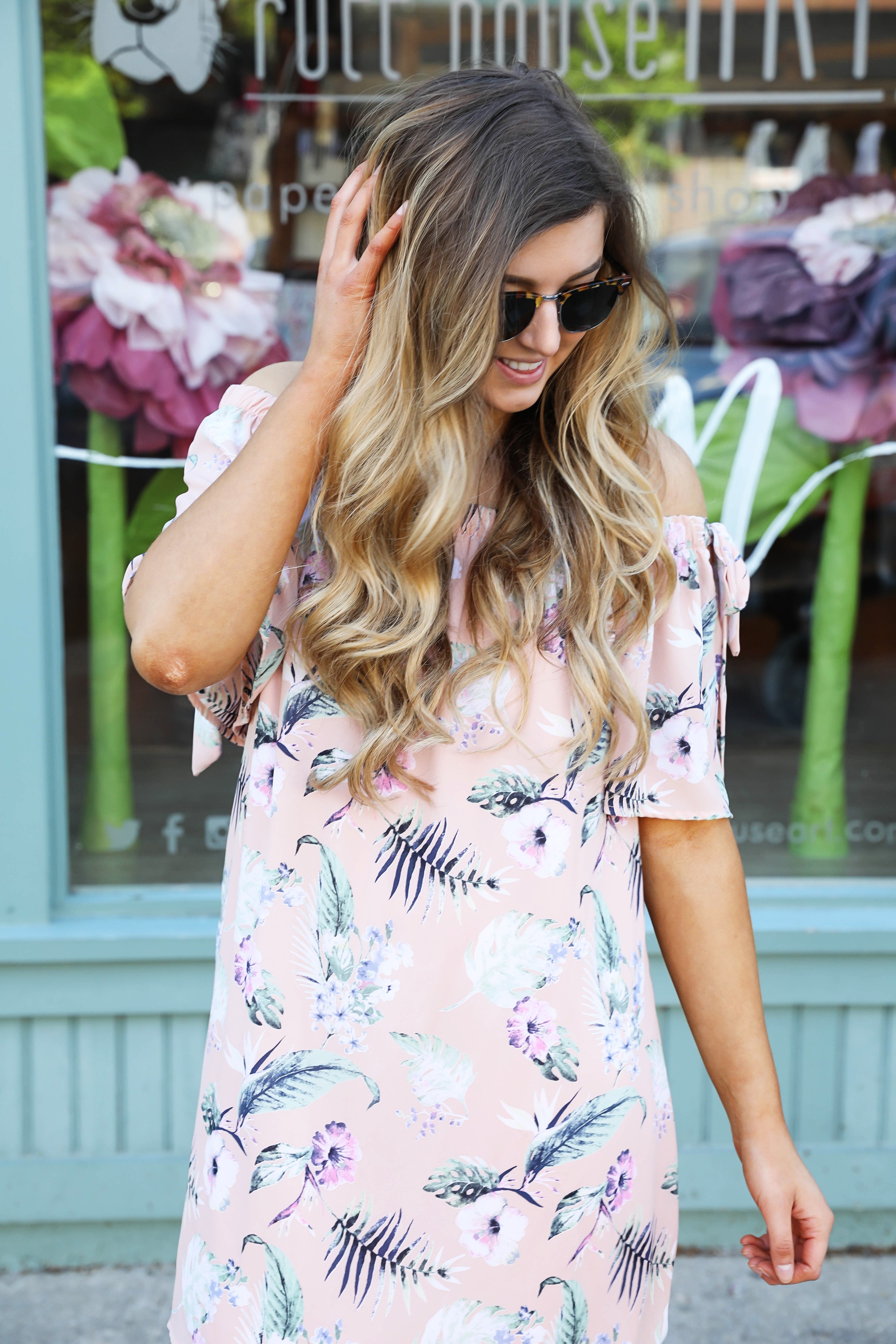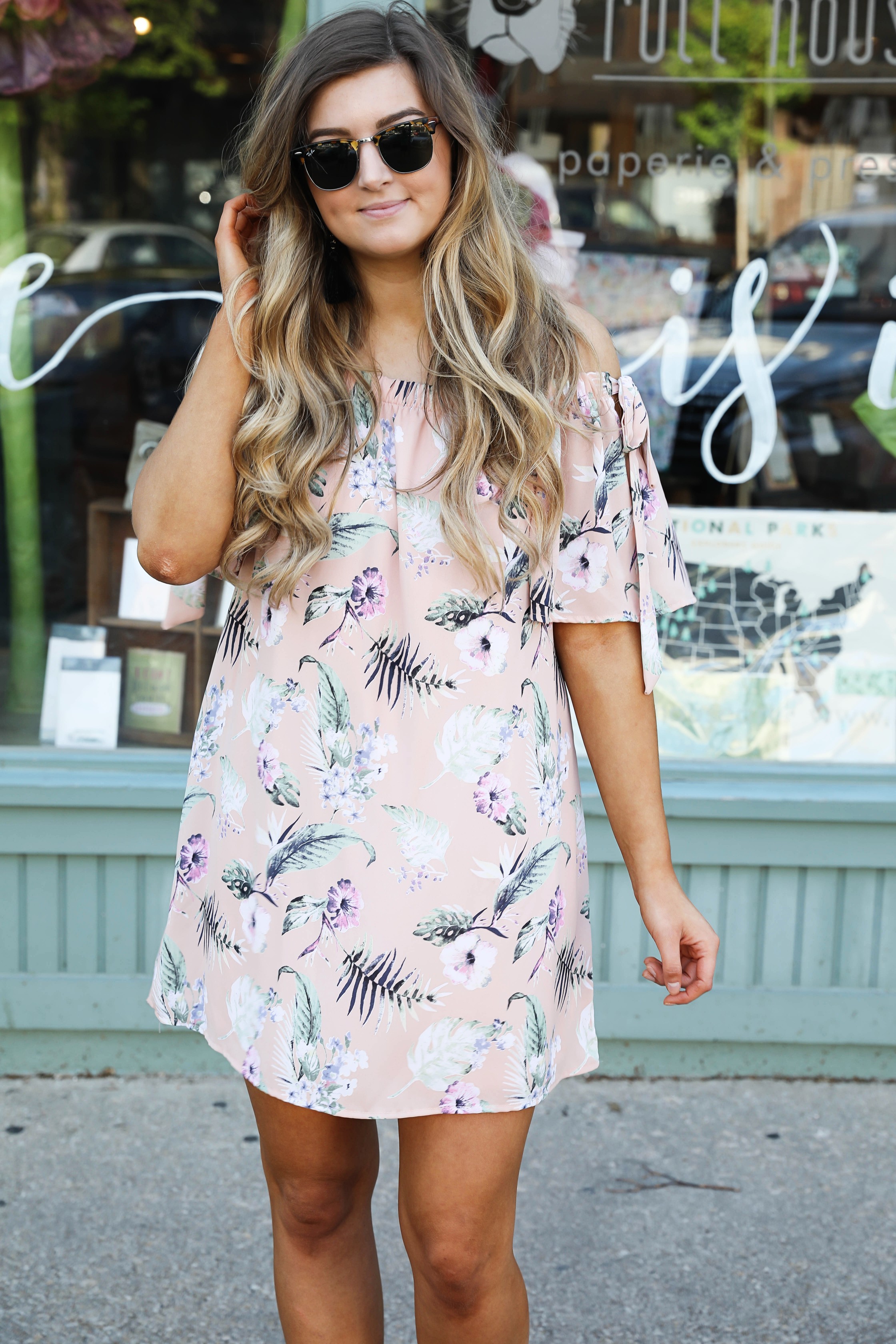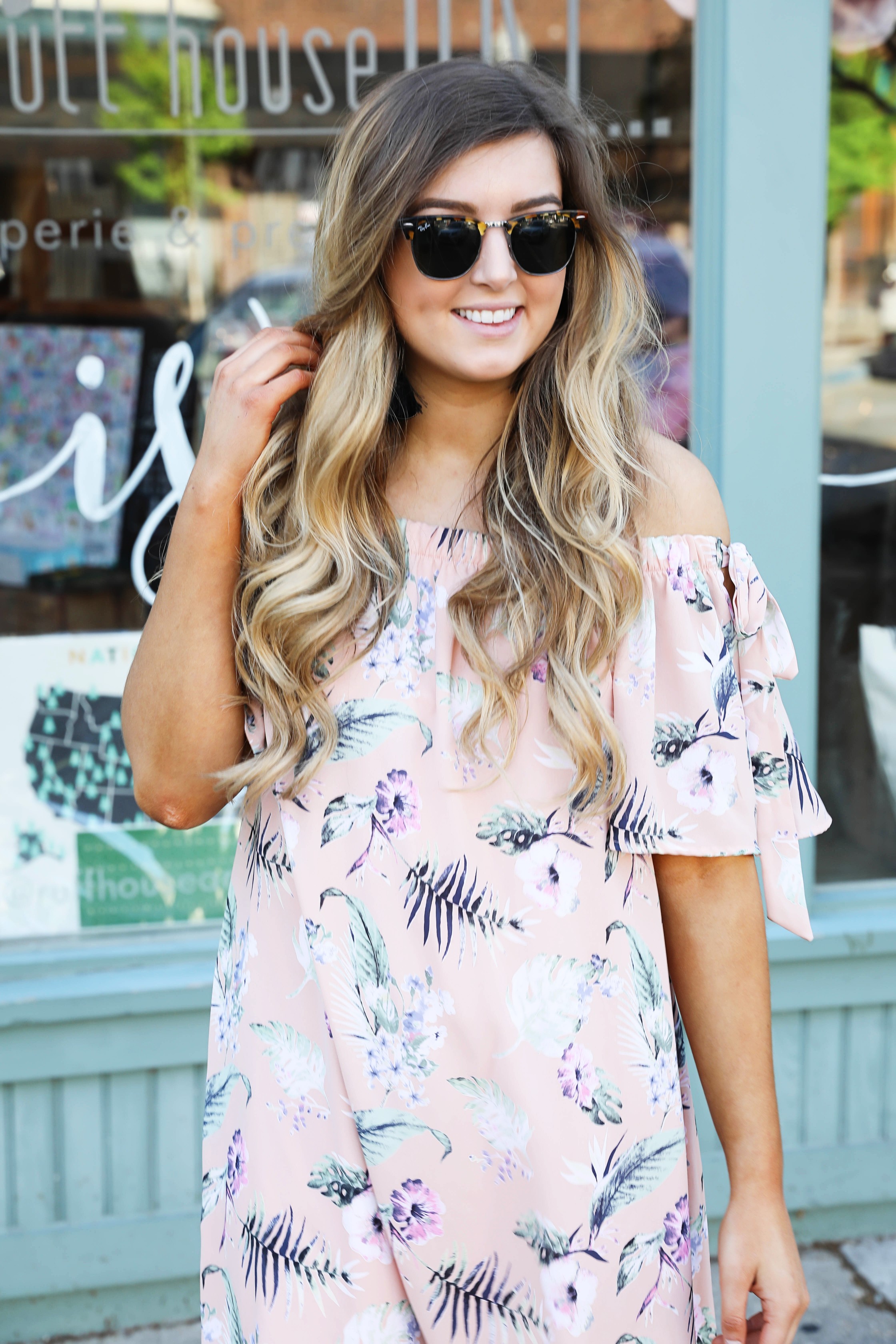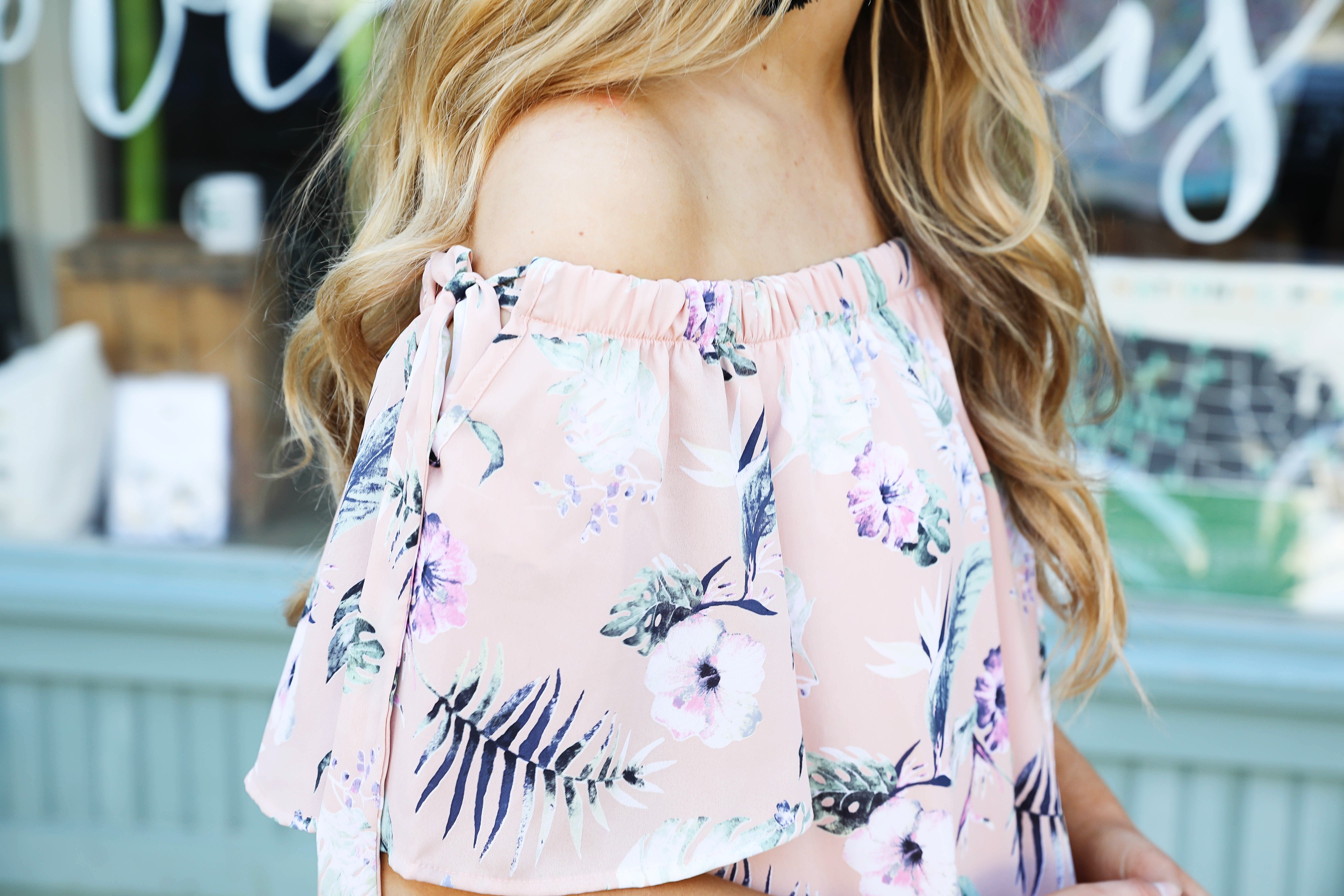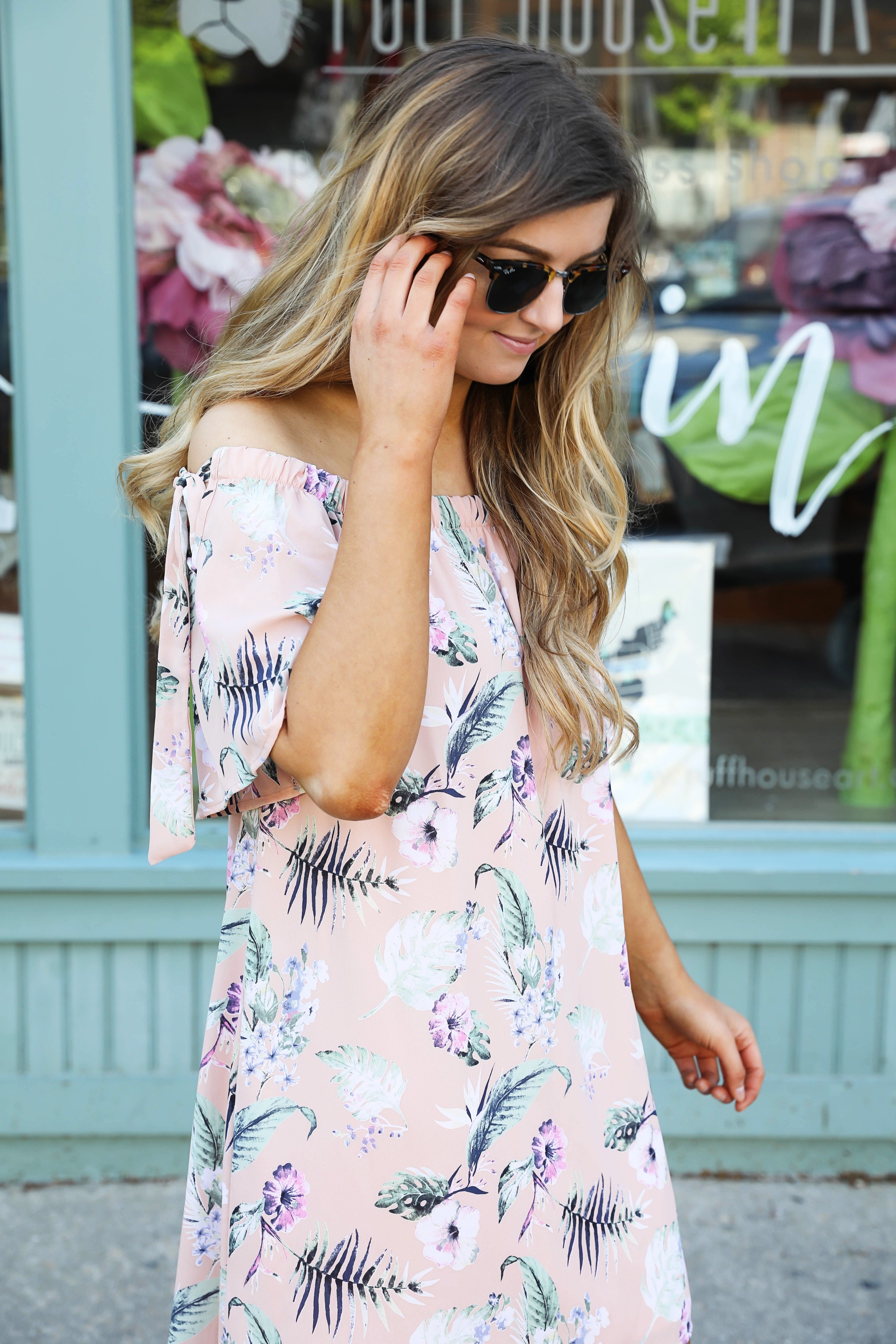 My sweet mom bought me this dress for my birthday and it's my new favorite! As you probably know, I am in love with off the shoulder dresses and tops. I am automatically drawn to them when I see them online or in stores! The sleeves are too cute because they're flowy and have cute ties on them. I didn't tie mine because I changed in the car and totally forgot to tie them haha! However, if you want to see them tied the link above shows them in bows! Since the dress is so busy I just paired it with statement earrings and wedges to keep it simple. These earrings are my favorite, but I'm so bummed they are sold out! I linked a similar pair above that I actually have in pink (you can see me wear them in this OOTD)!
I mentioned this in a post the other day, but I am heading to Georgia this weekend and I am so excited! It's not a huge trip because we are just going to see my sister in her horse show, but I love any kind of traveling so I can't wait! I am bringing a ton of outfits to shoot so it should be a fun and busy weekend!
xoxo,
Lauren Emily Lindmark
Copyright © 2017 dailydoseofcharm.com