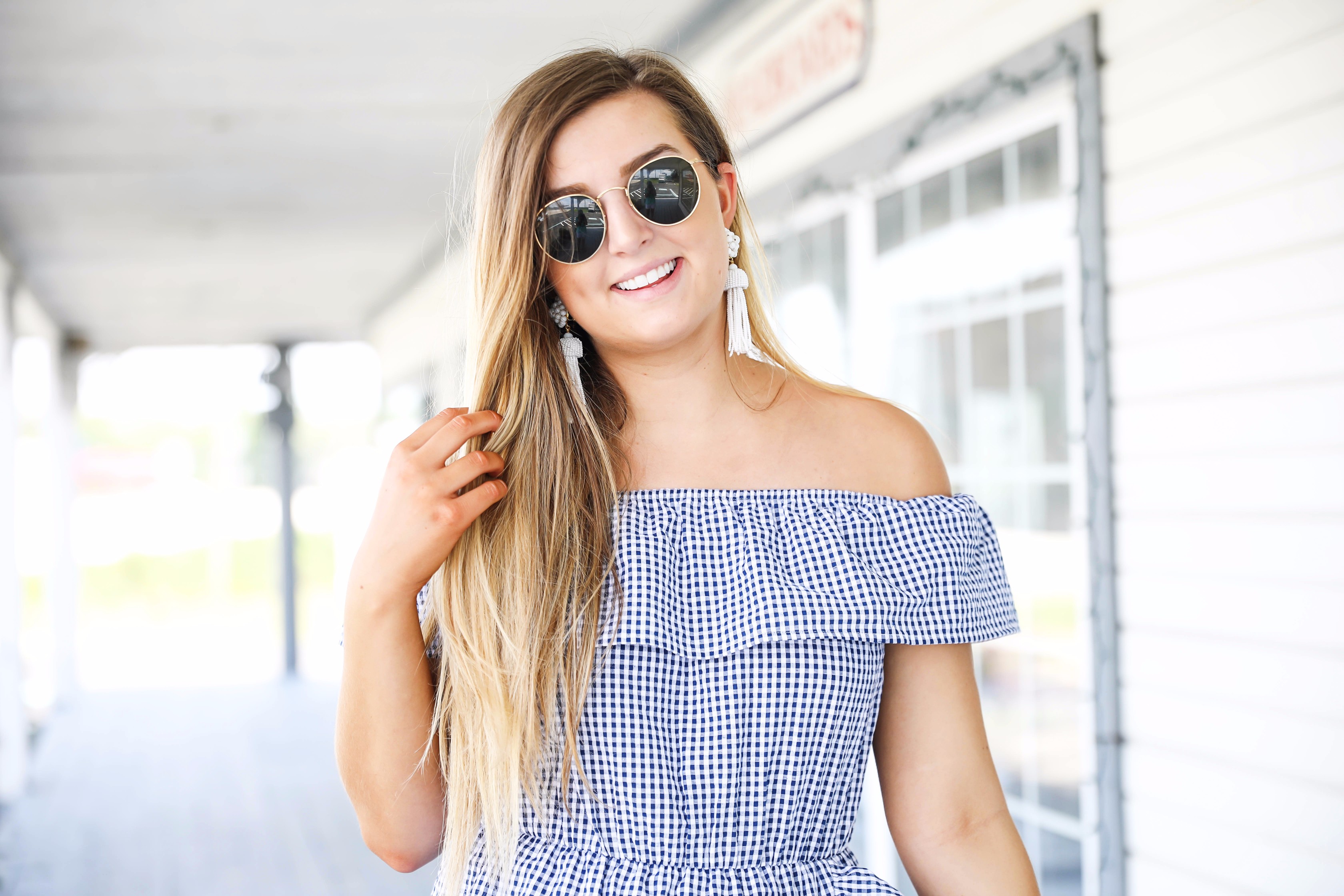 THE Dress of the Summer | OOTD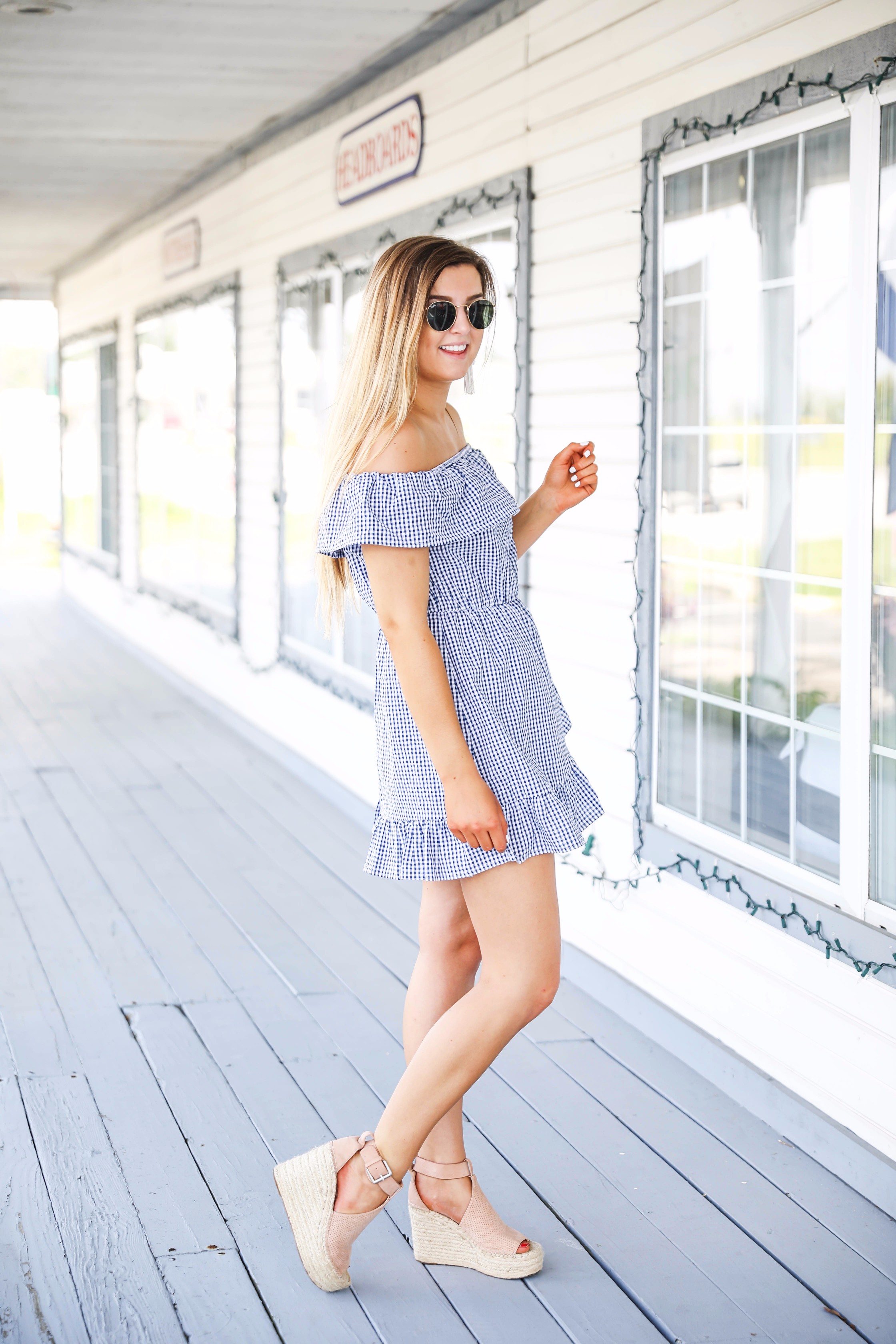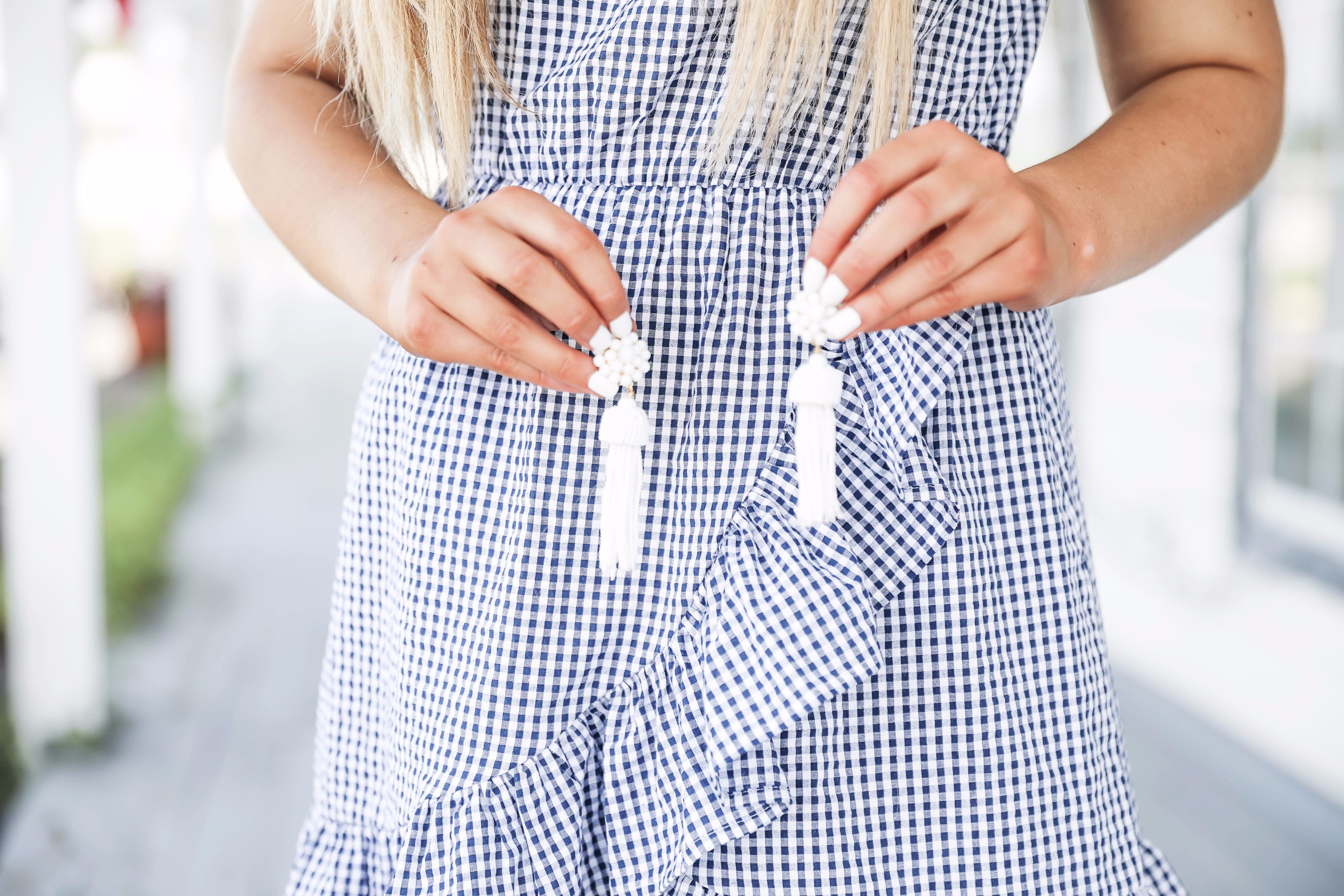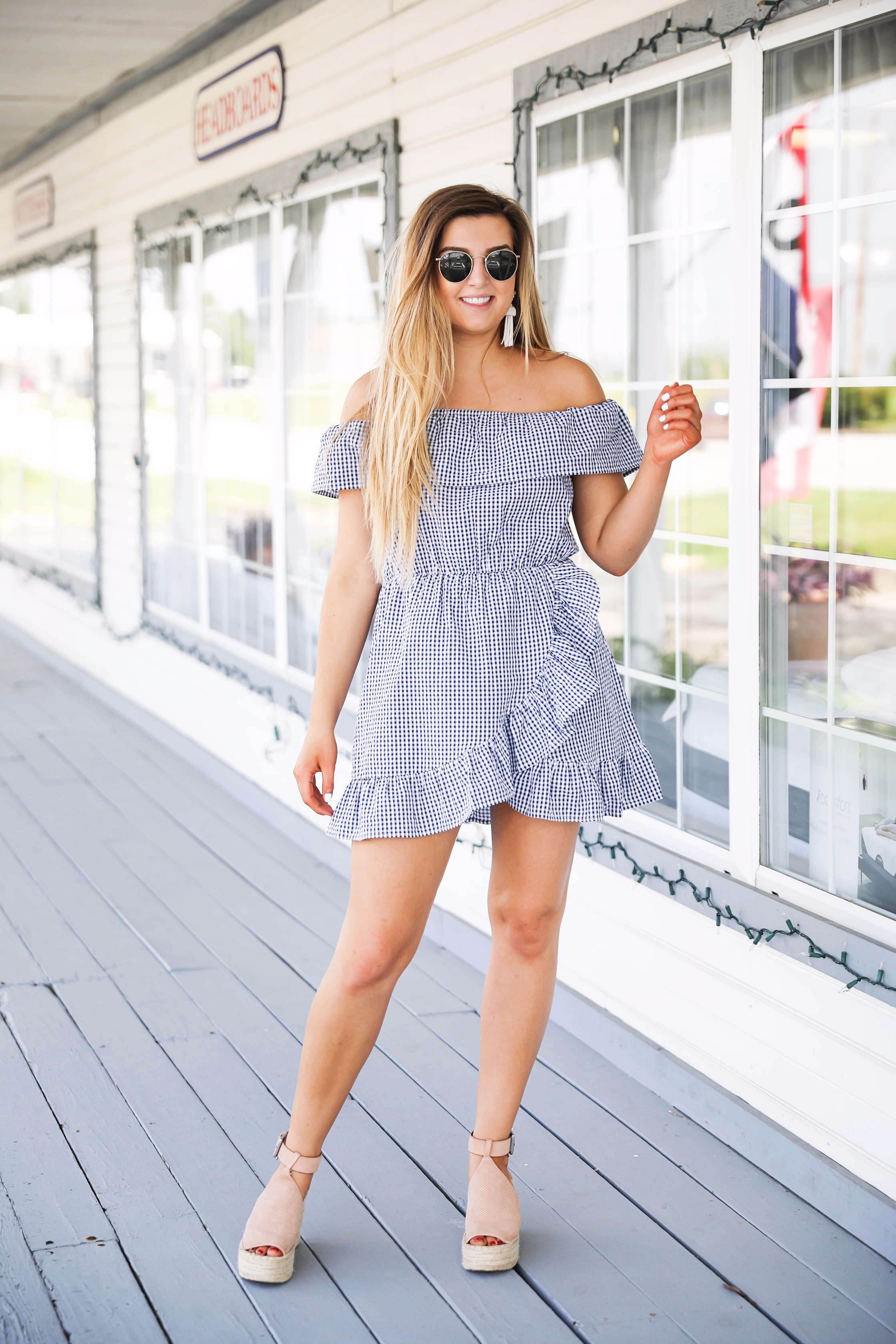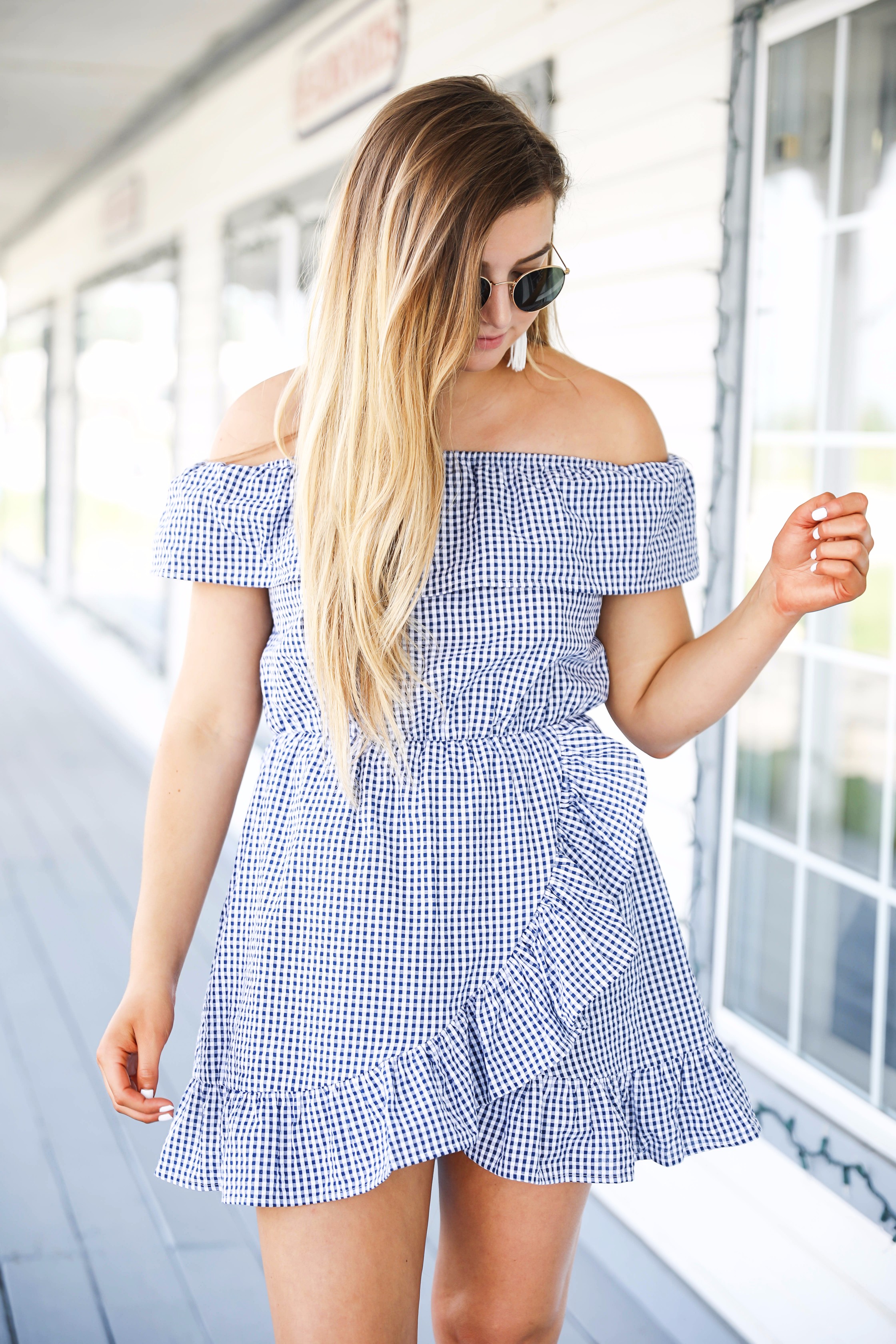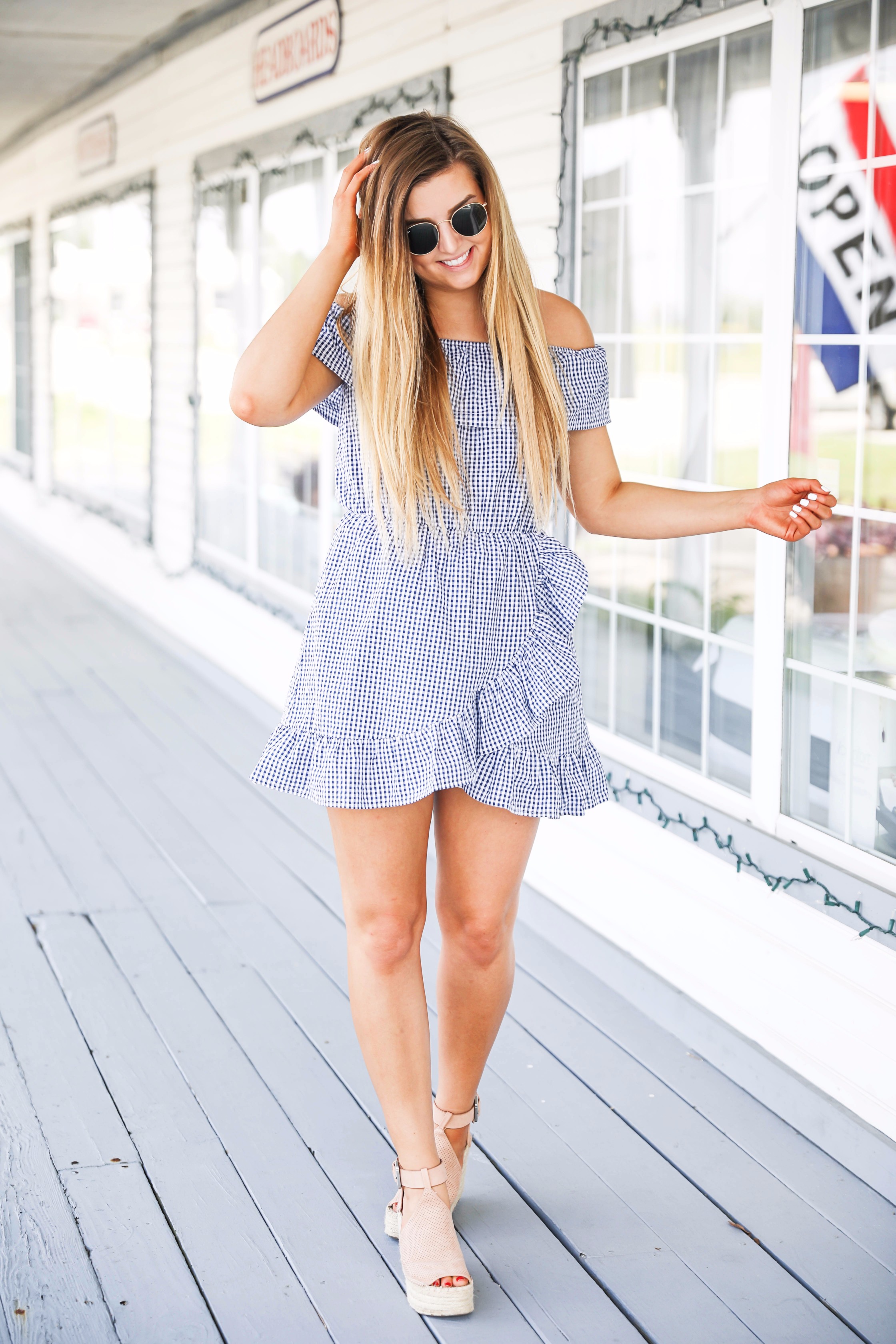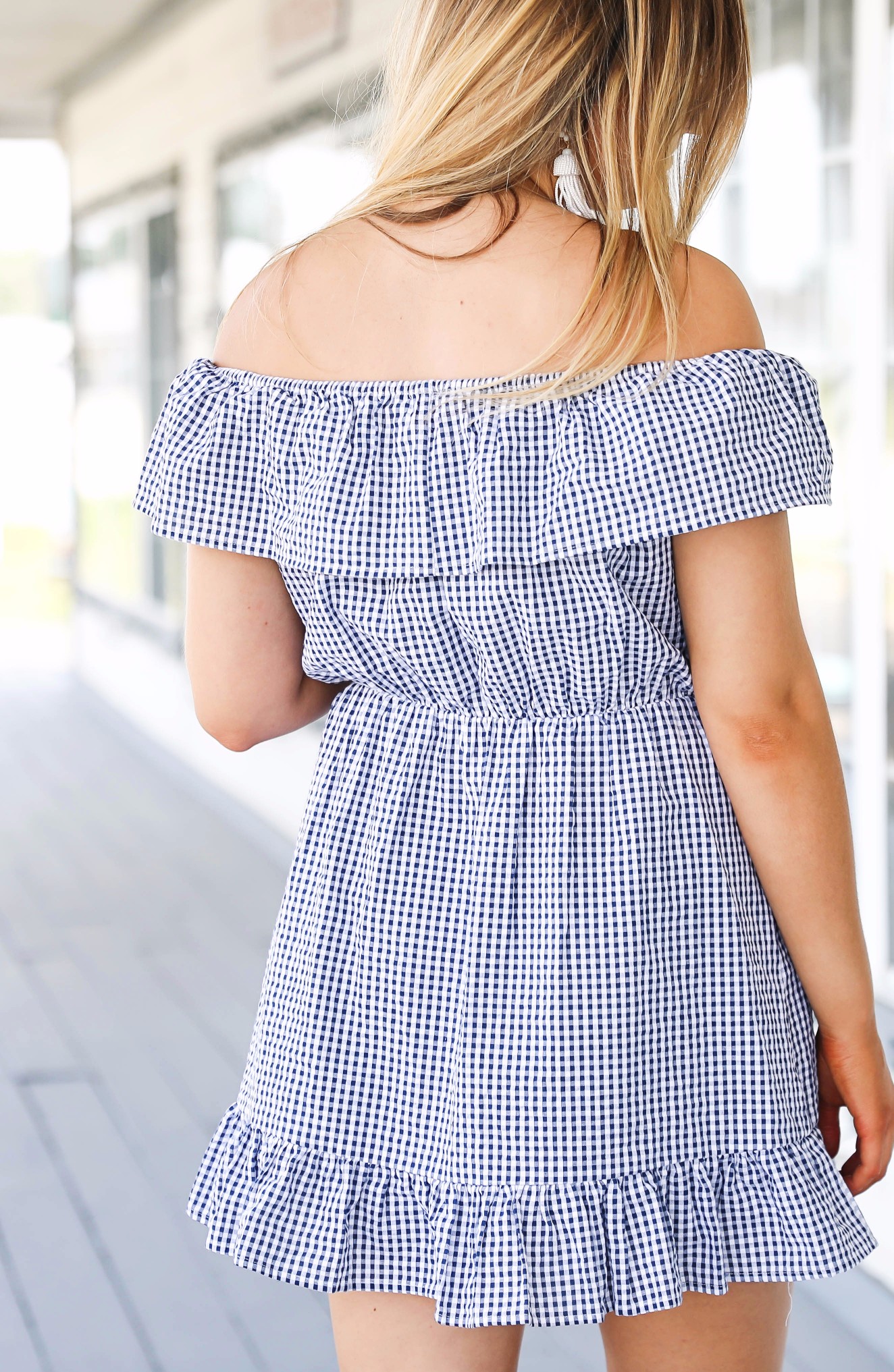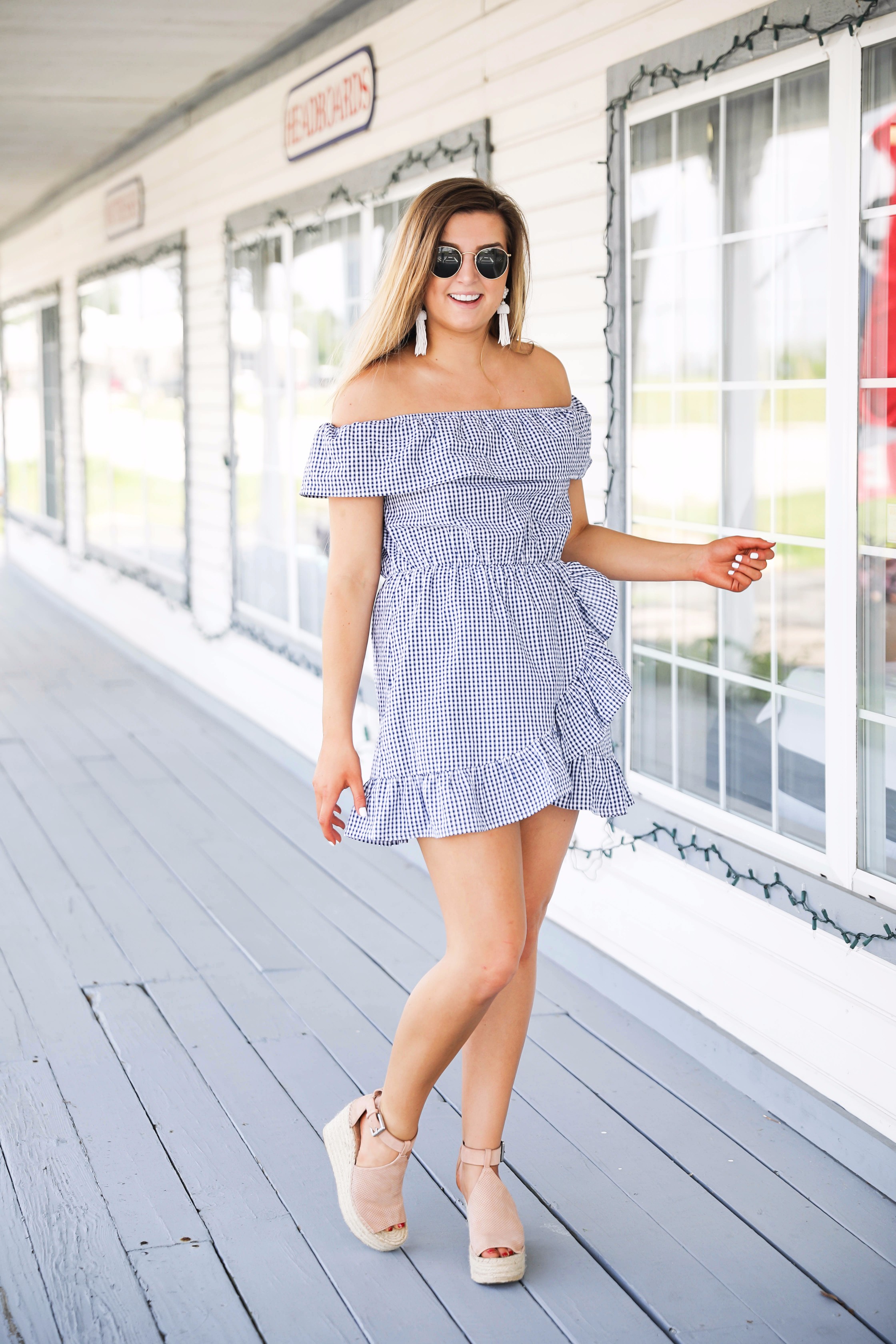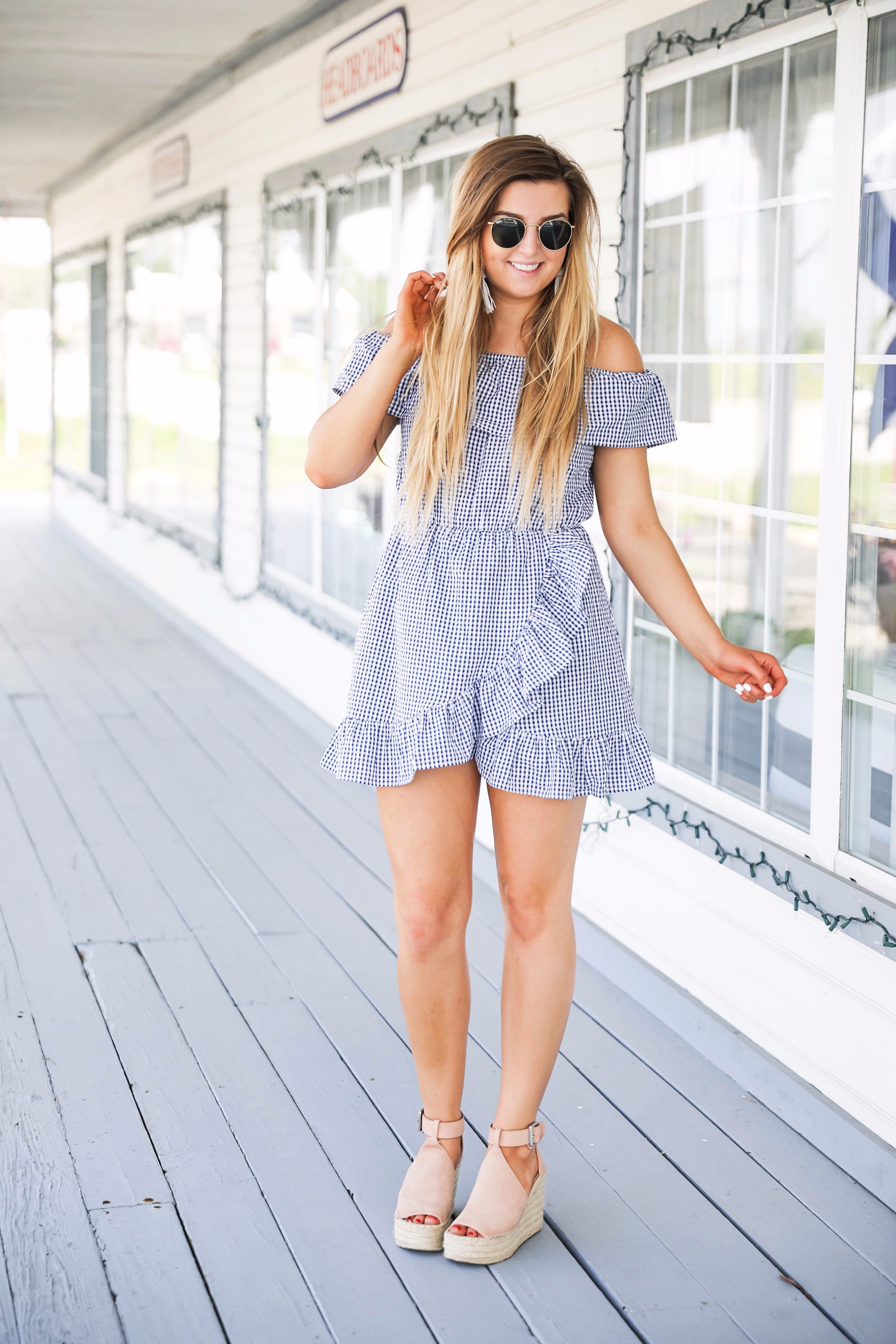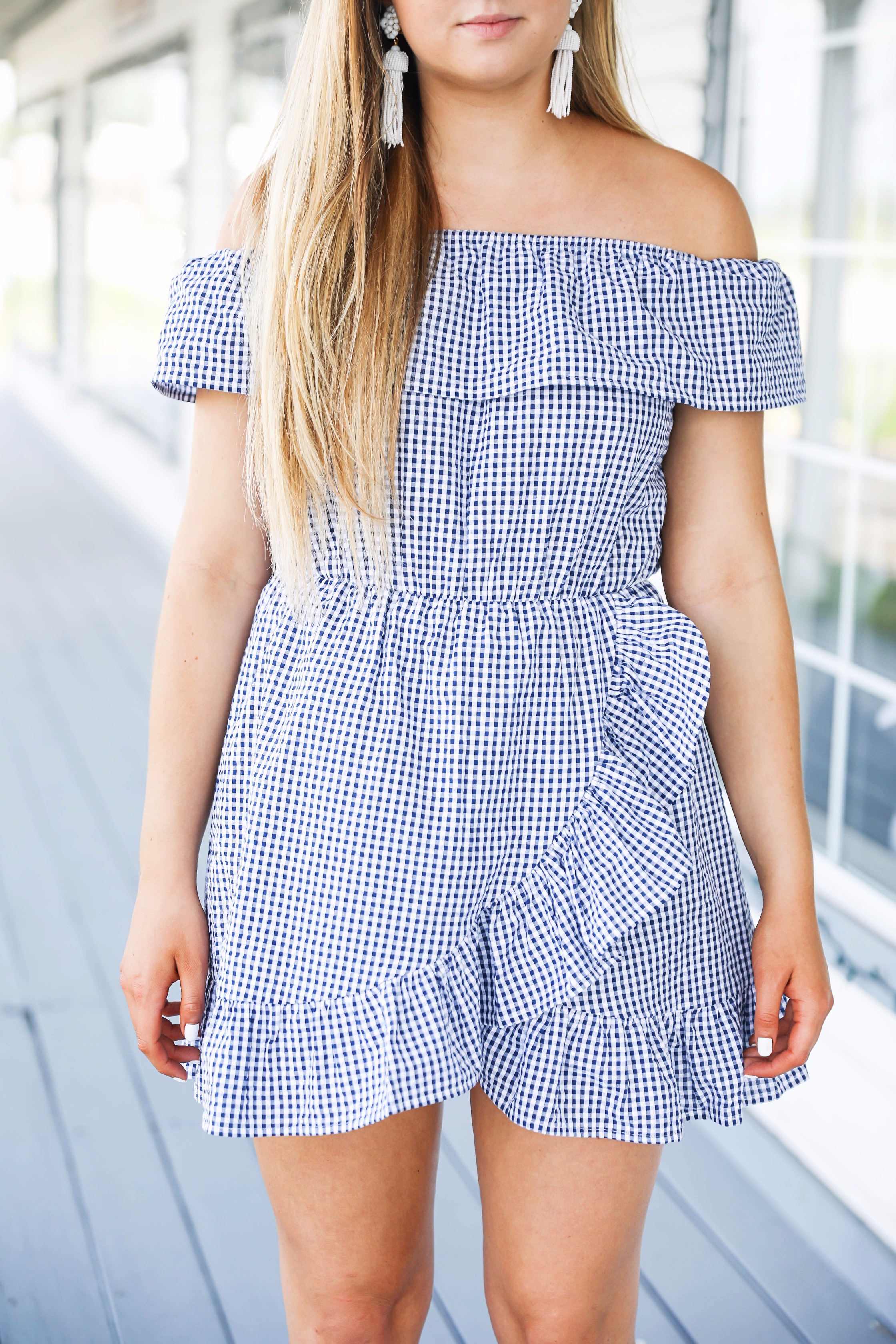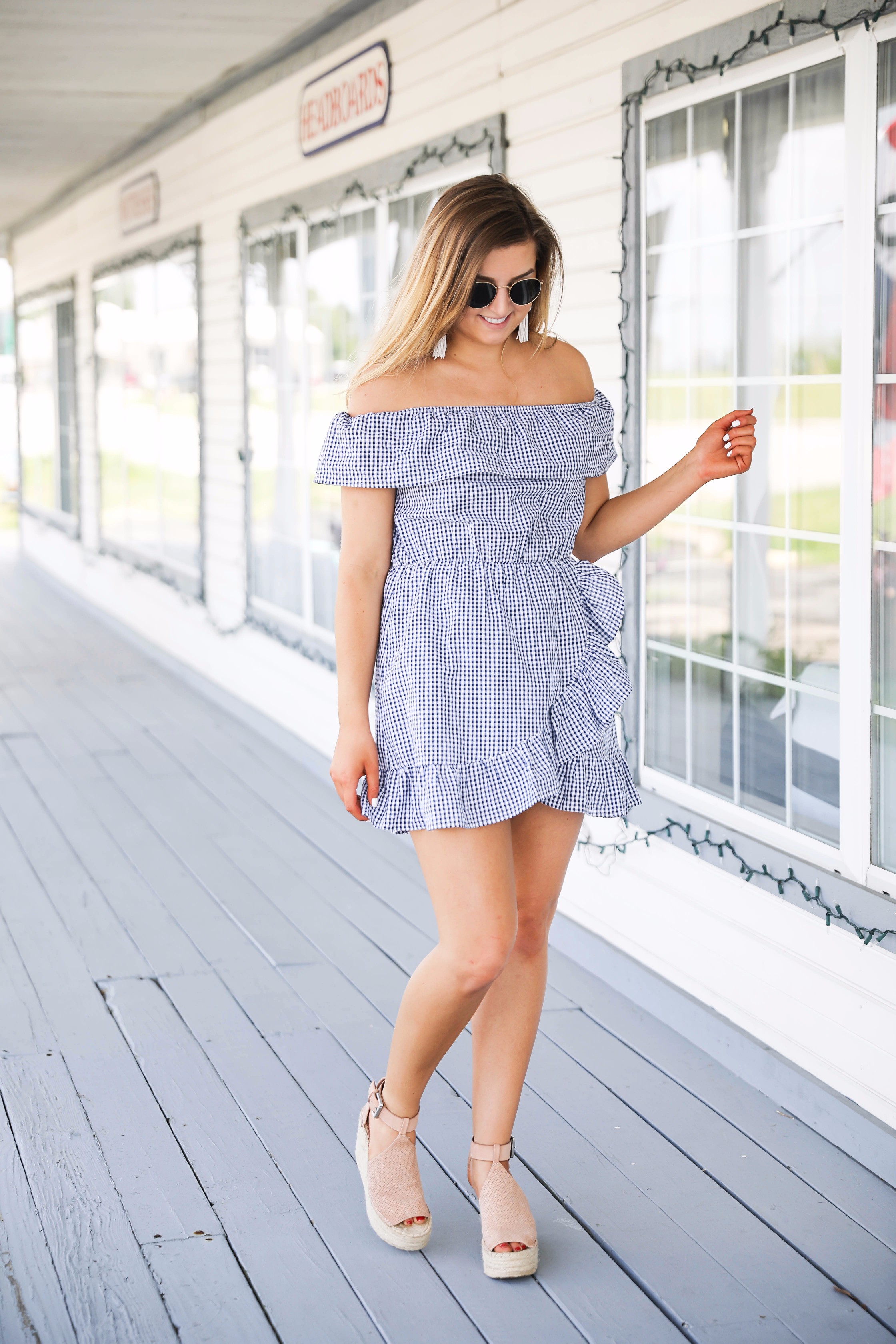 Gingham has always been a favorite print of mine, but I LOVE that it's so in this summer! So many companies are selling the cutest gingham pieces! This is the second gingham look I've shot in the last month and I have to say, this one and the other one are probably my favorite outfits of the summer so far! I think the ruffle on the skirt is so cute and off the shoulder looks are always a plus! I paired the look with some cute tassel earrings and wedges! I really need more bracelets because I am so bad about remembering to wear them plus I only have a few, but some cute arm candy would have been fun with this look!
I honestly think white nail polish is almost like an outfit accessory. I mean, most nail polish could be – but white just really pops! I think with an outfit like this it definitely adds a fun aspect! I really wanted to shoot this look with pink peonies, but I waited way too long to take photos and the peonies were starting to brown (plus I am still at my lake house so we had to drive about 45 minutes to town to take these, so driving with a vase full of flowers didn't sound easy haha). So just pretend I'm holding these pretty flowers I shot in this June Favorites post 😉
Today marks a week I have been at my lake house, I love it here! It's definitely my happy place, it's so secluded and I could sit on the dock all day! Not to mention all the food we eat and board games we play haha! BUT… as much as I love it, I am sort of getting ready to head home. I will definitely miss it as soon as I get home, but I am always on a better schedule when I am in my own house and that is how I thrive! Plus I have so many fun plans coming up including some room makeover posts!
xoxo,
Lauren Emily Lindmark
Copyright © 2017 dailydoseofcharm.com