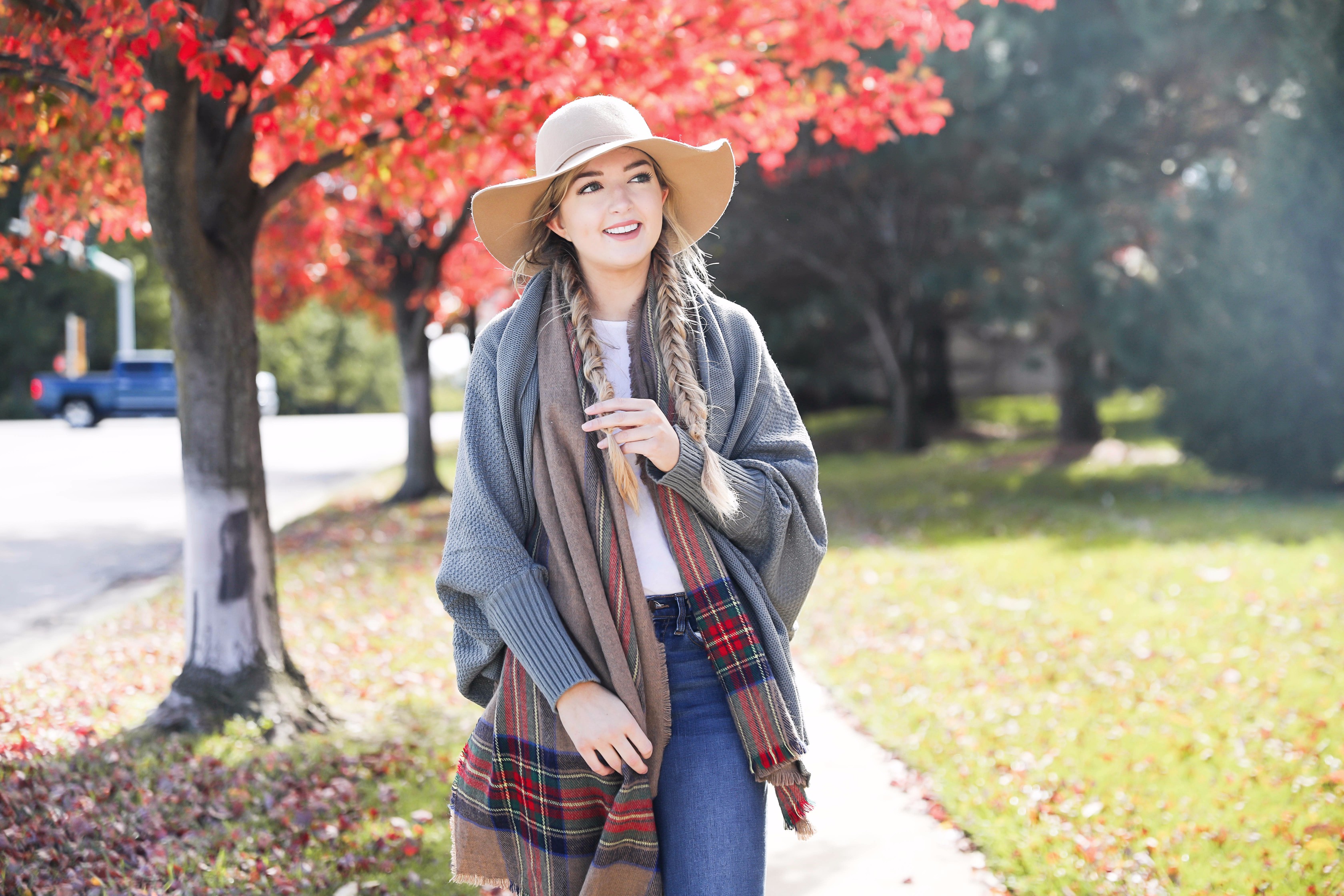 The Leaves are Changing! | Fall OOTD
I CAN NOT CONTAIN MY EXCITEMENT FOR THE LEAVES CHANGING! Sorry, couldn't resist the all caps… My mom and I always take our doggies on walks and I love that we get to see the leaves near our house changing every day. My favorite are the bright red ones like these! Since we are having such a warm fall here the leaves are taking way longer to change, but I can't complain that we get to enjoy them a little longer.
So many of my photos lately have been taken in front of plain walls. I just like how clean and crisp it looks on my blog and social media, but taking these yesterday made me miss finding fun locations to take photos! You will definitely be seeing more posts like this on my blog!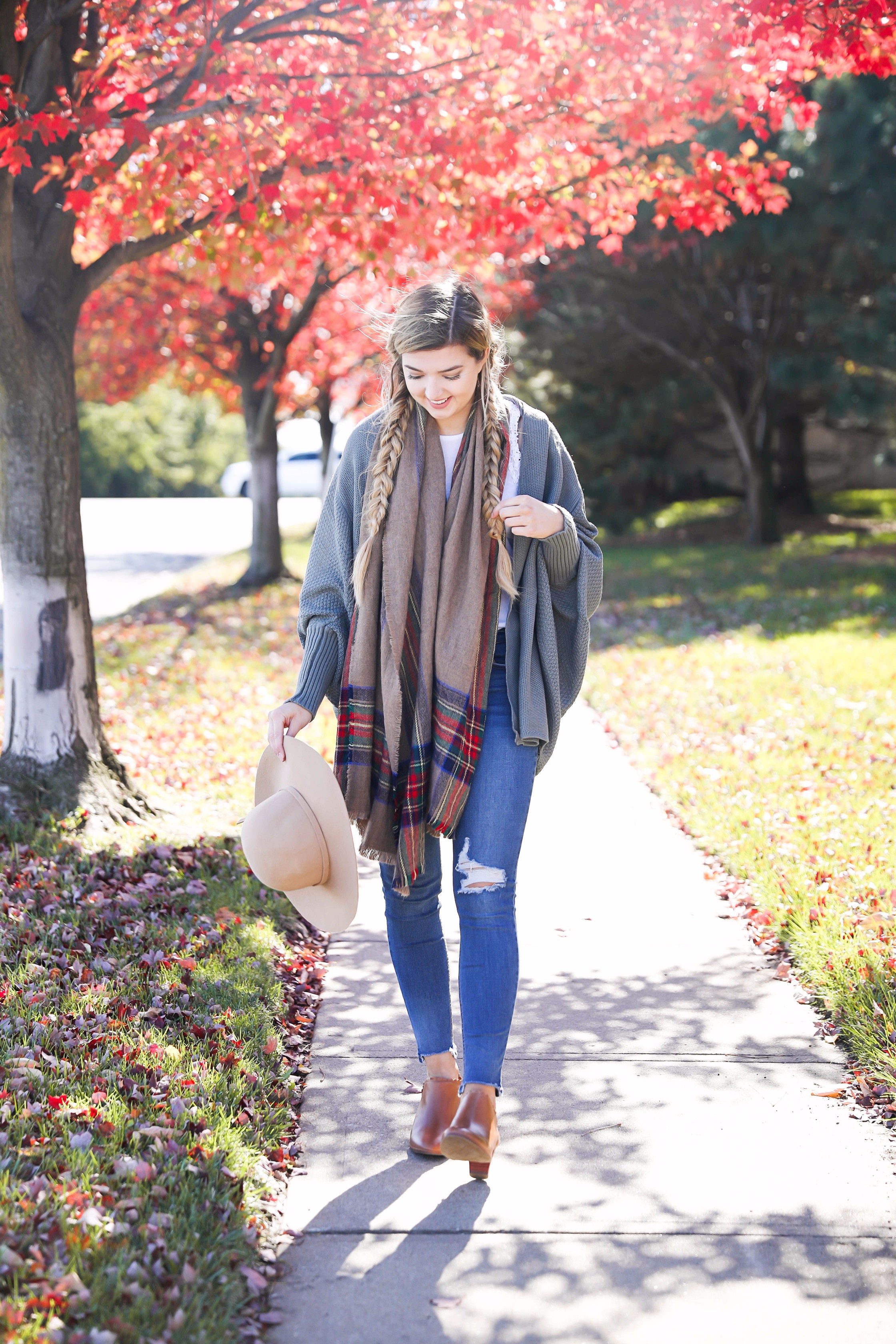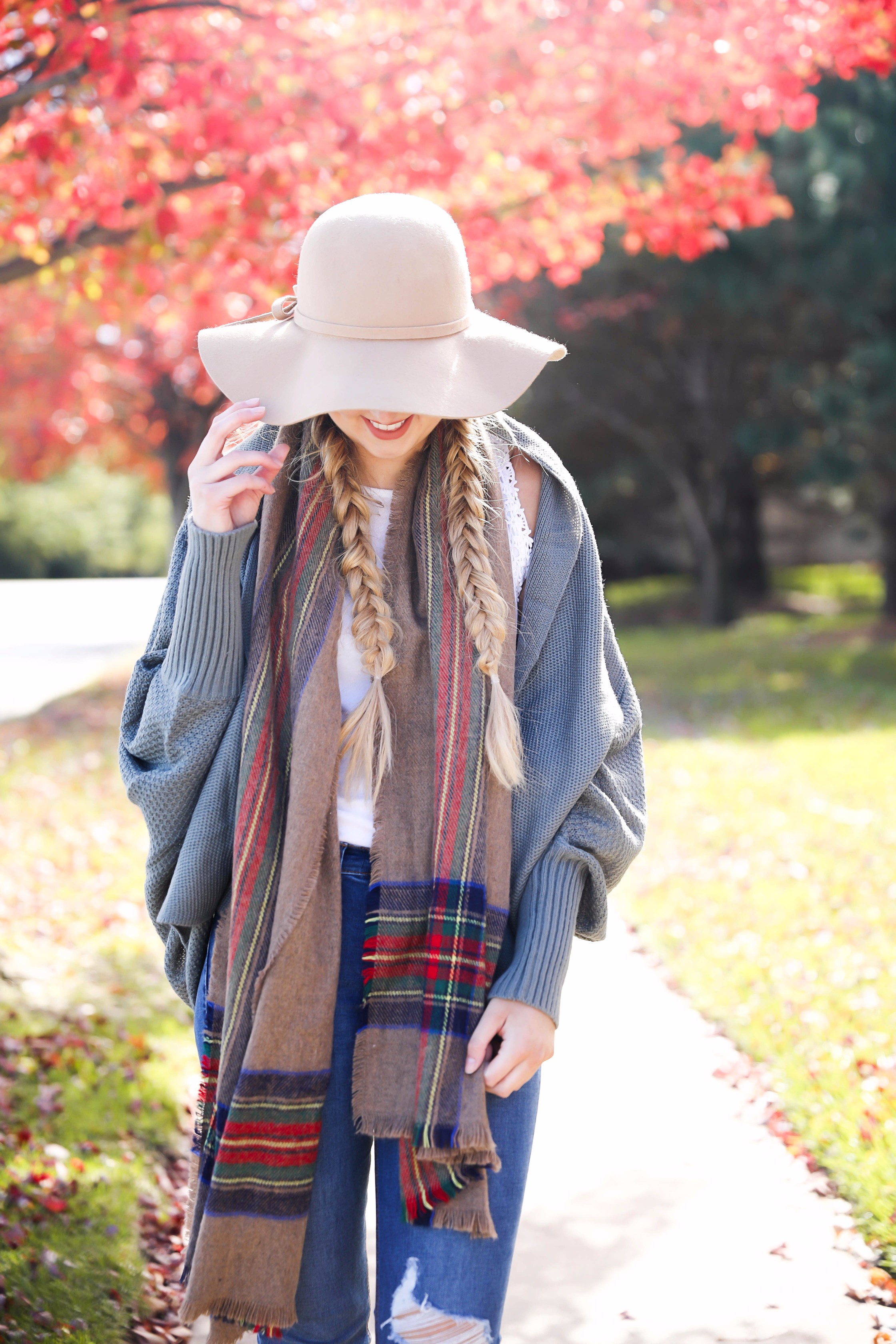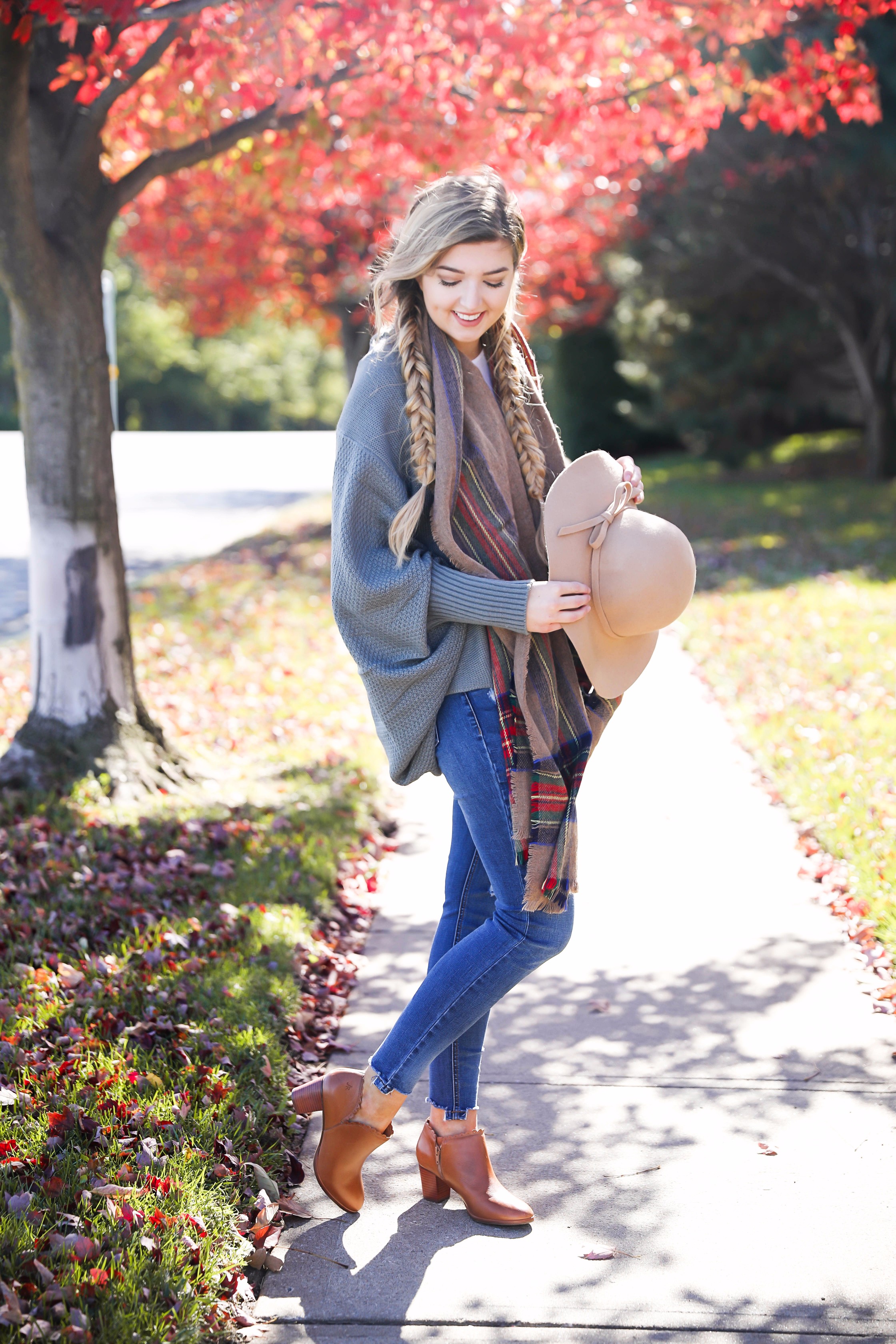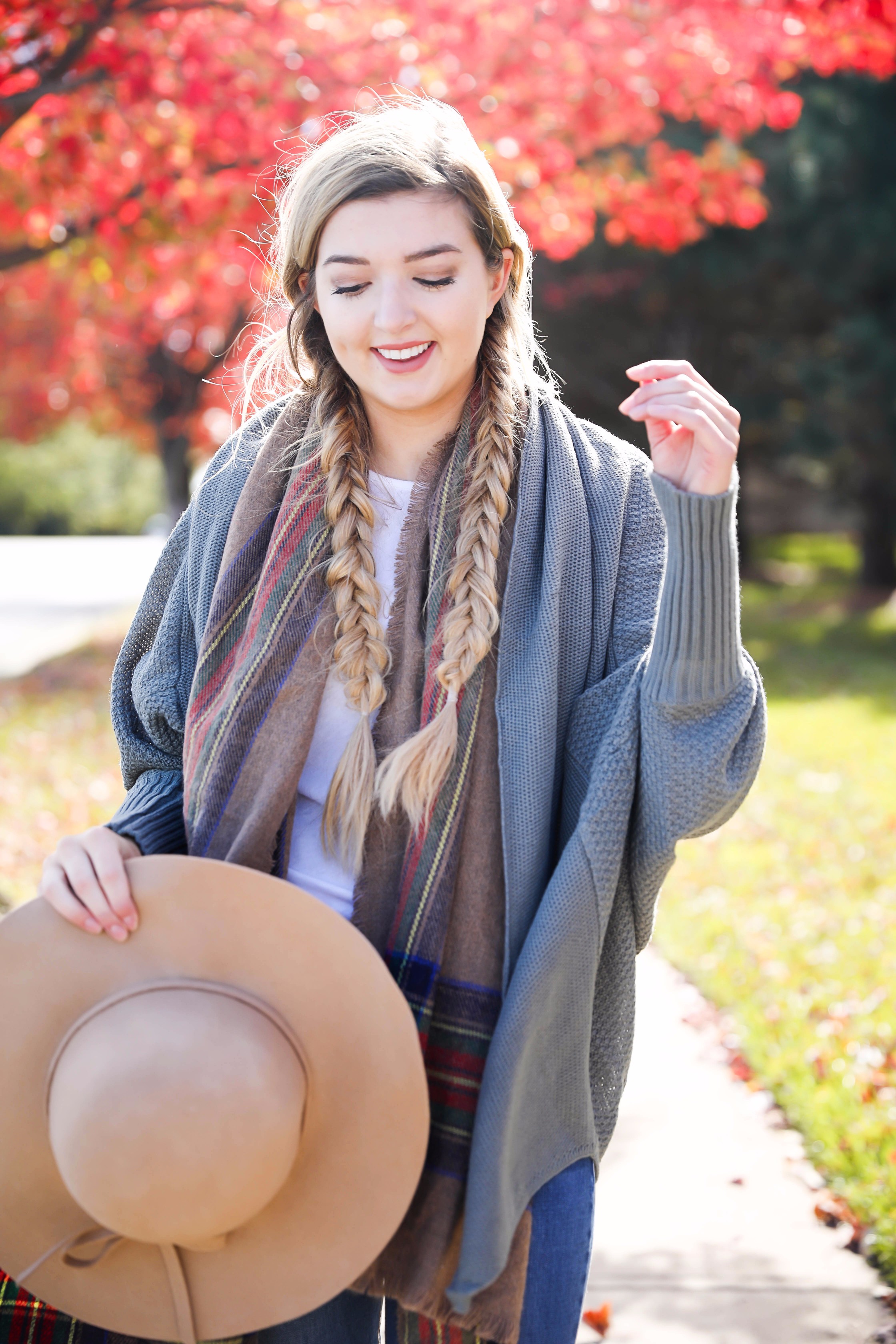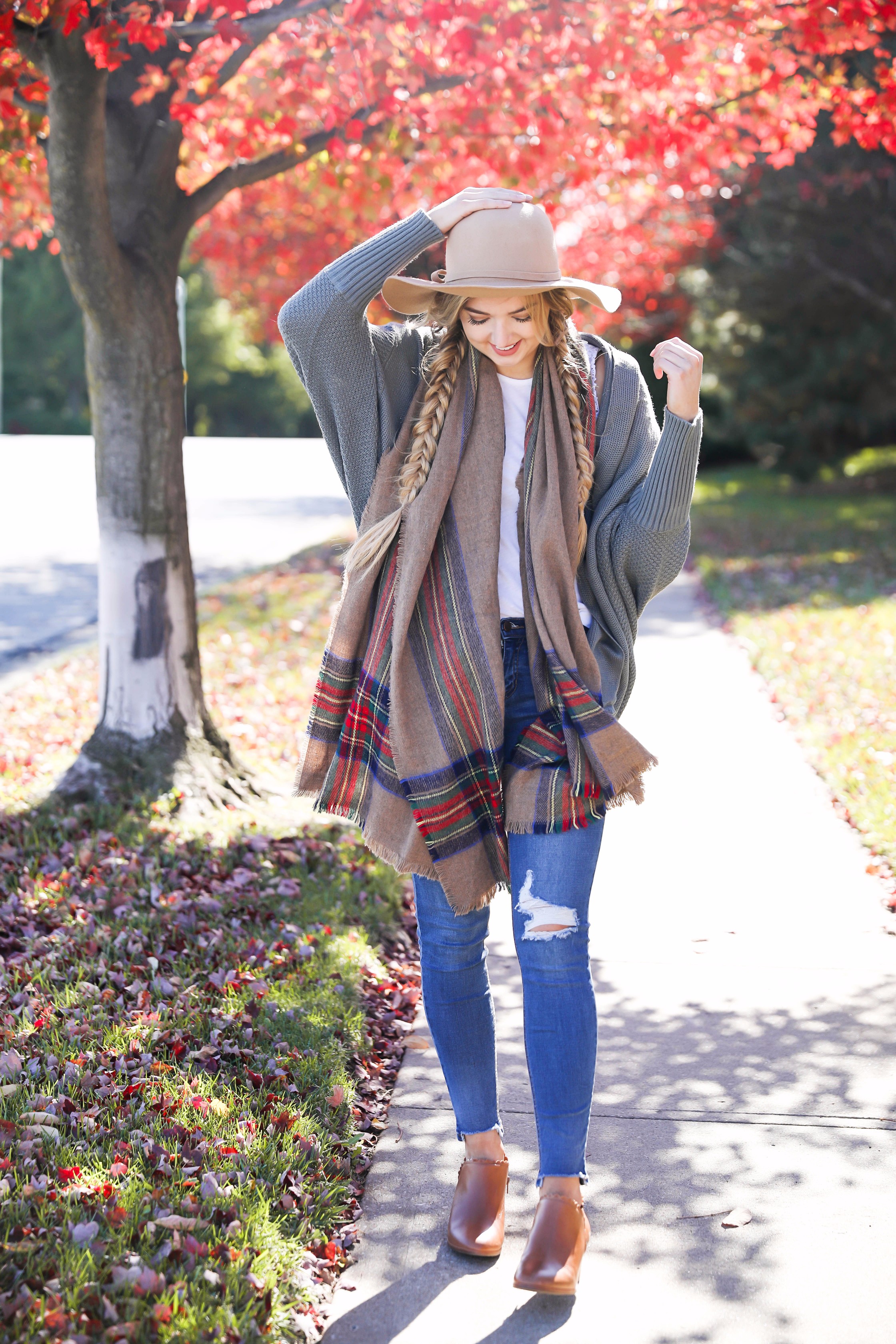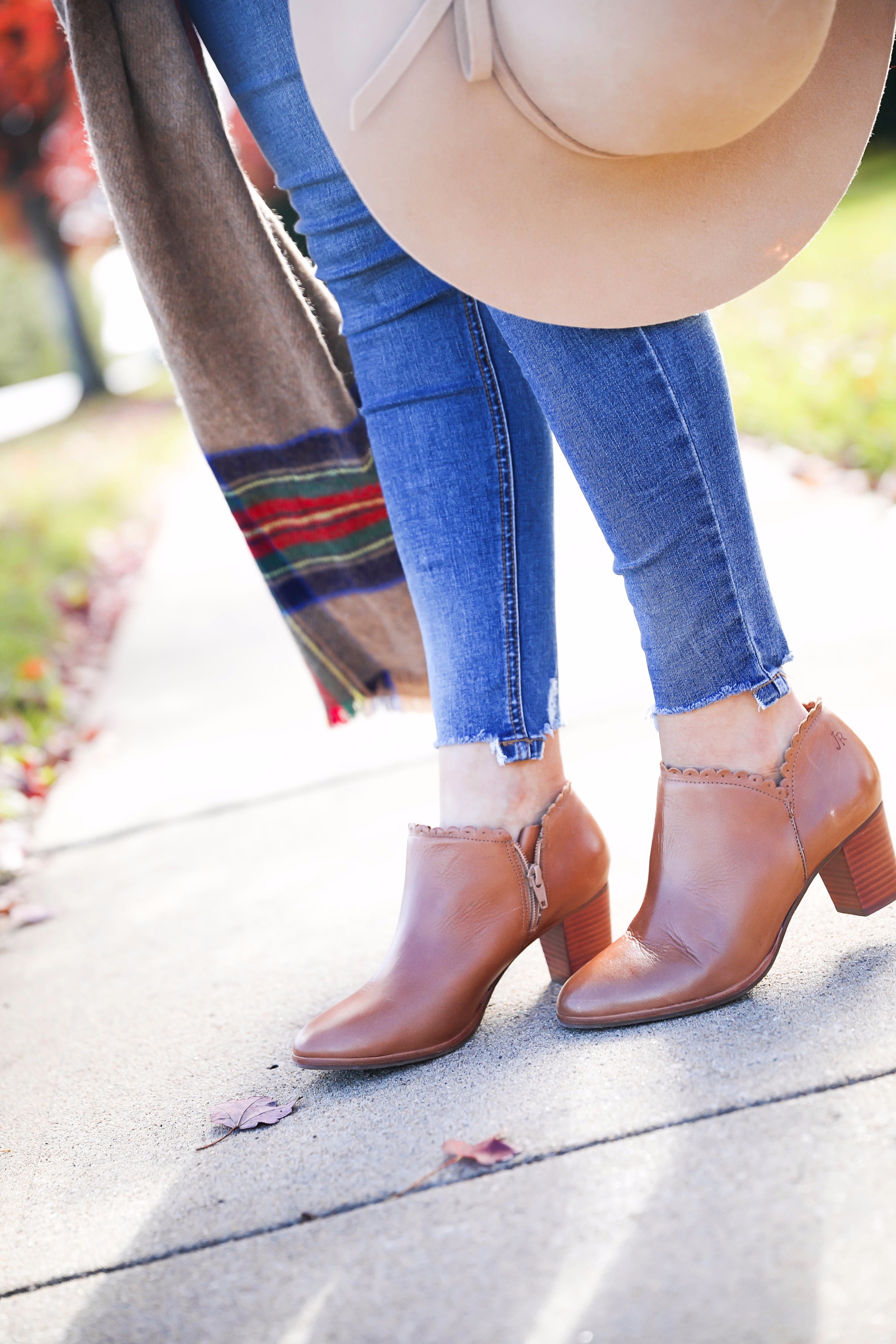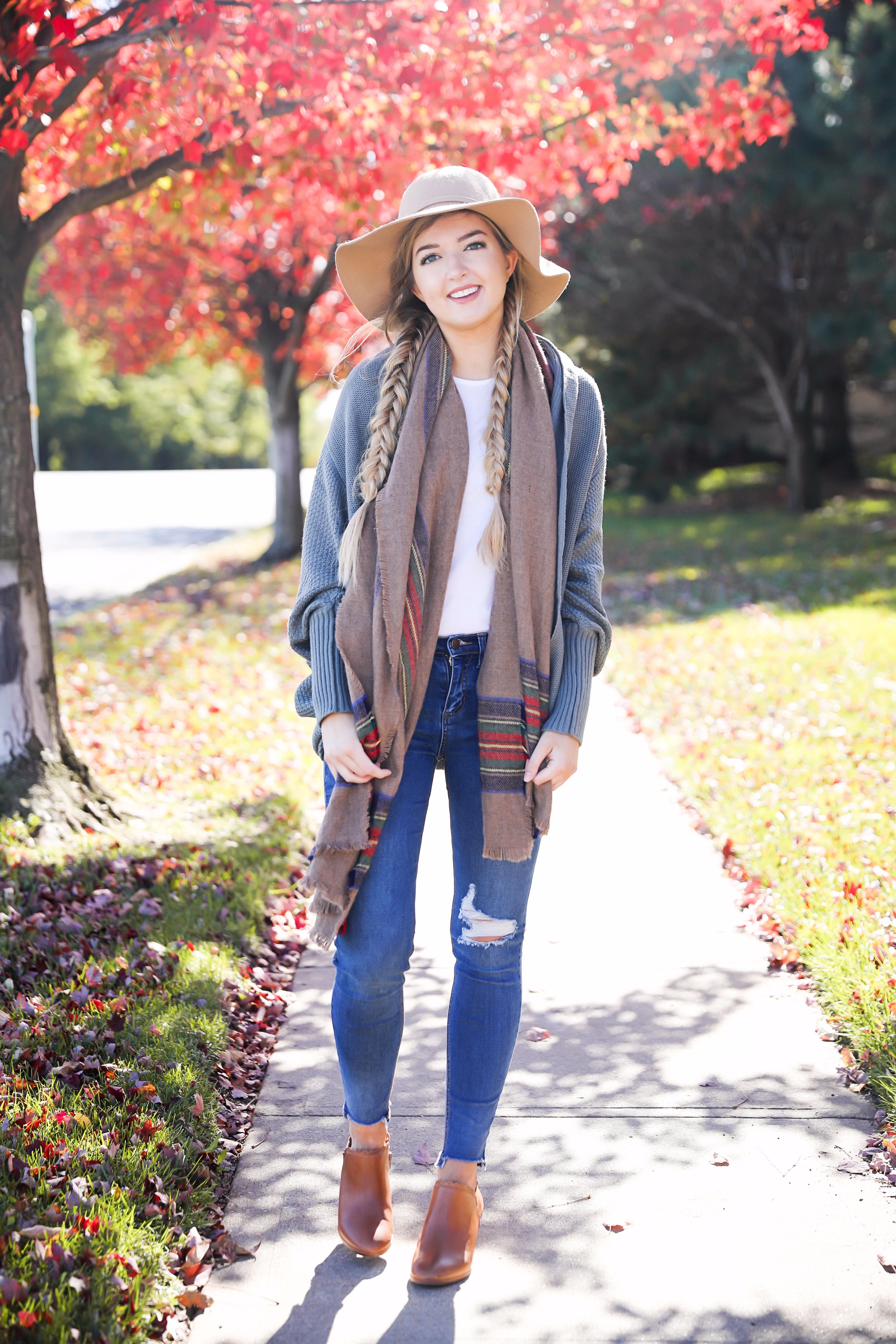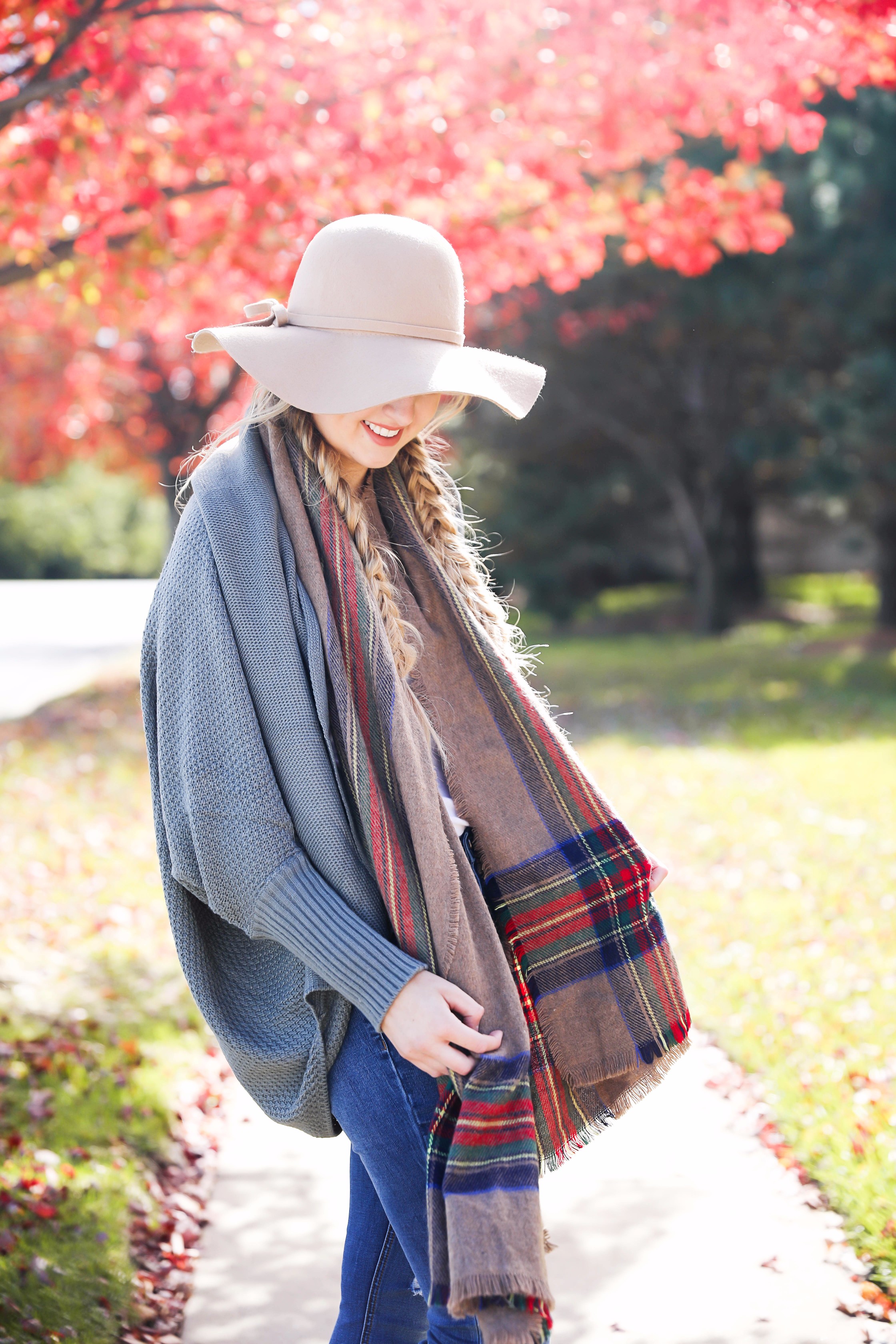 So the other day my mom and I were complaining about all the marketing and junk emails we get. I seriously need someone to go through and unsubscribe from them for me! I was telling her how I don't even read most of them, but of course the next day I just so happened to read an email from Vici Collection about how they were having a sale… needless to say I purchased a few things including this cardigan! I love the cut, the sleeves are tight and the rest is really slouchy and it looks super cute on! I kept it simple with just a white tank underneath, I want to order more graphic tees for layering because they are always my first choice and I feel like I over-wear all the ones I own haha!
I posted a video on my Instagram Story asking you all if you liked these double fishtail braids…so far it has 93% yes and 7% no. I think it's so weird that you can see what people vote on insta polls! I didn't realize that until the other day so now I am thinking back to all of the polls I have voted on over the past few weeks and hoping I didn't vote in a bad way haha! Anyways, what does the blog fam think of these braids?! I felt like it sort of looked childish, but also cute. I want to do them again but pull them apart more and see if I like it a bit better. It definitely was a good choice with how windy it was yesterday though! I am surprised my hat stayed on!
xoxo,
Lauren Emily Lindmark
Copyright © 2017 dailydoseofcharm.com